Pre-Baselworld 2018: The New Doxa SUB300T Poseidon Edition
As definite fans of Doxa, we were pretty excited to see an email in our inbox this morning announcing a new release: the Doxa SUB300T Poseidon Edition.  A full 50% of the Fratello team owns either a new or vintage diver from the independent Swiss brand, so we're always eager to hear what's on the way.  To be open, these are stock photos, but we'll go hands-on with the watch at Baselworld 2018 next week.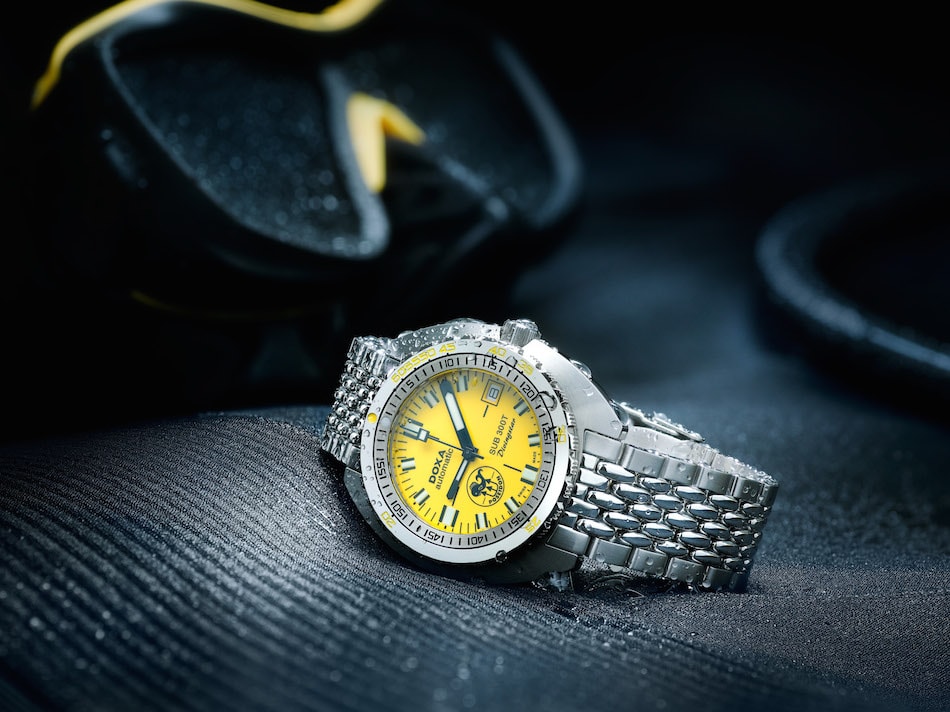 Over the last couple years, Doxa has been busy.  A couple years ago, the 50th Anniversary of the SUB300 was celebrated with some seriously faithful recreations of the original SUB.  The Professional, the Searambler and the Sharkhunter were all made and snapped up by eager collectors.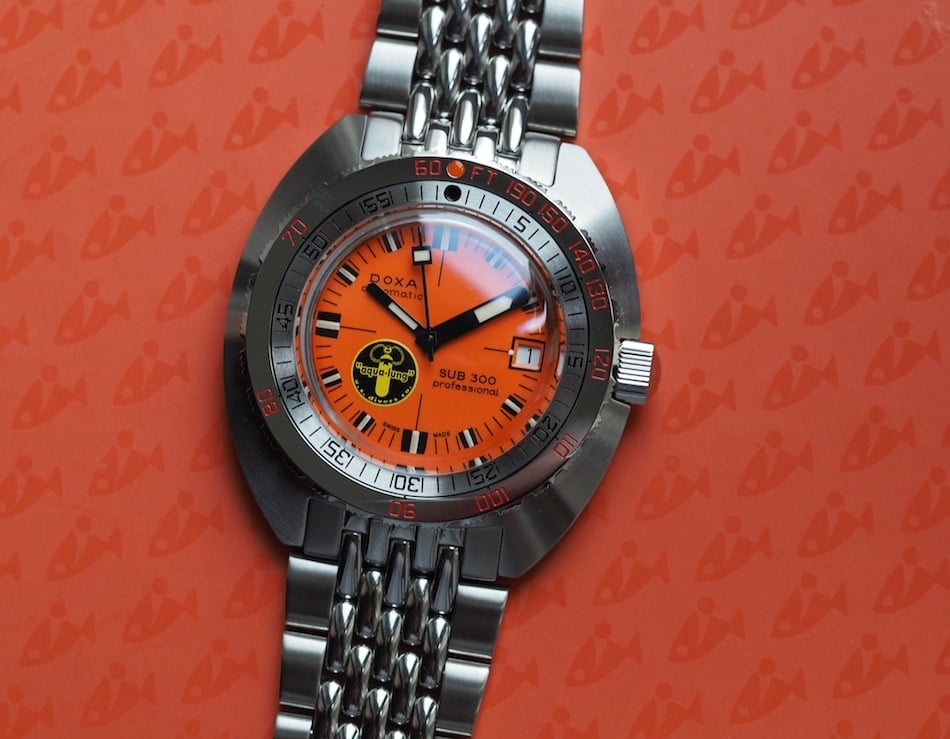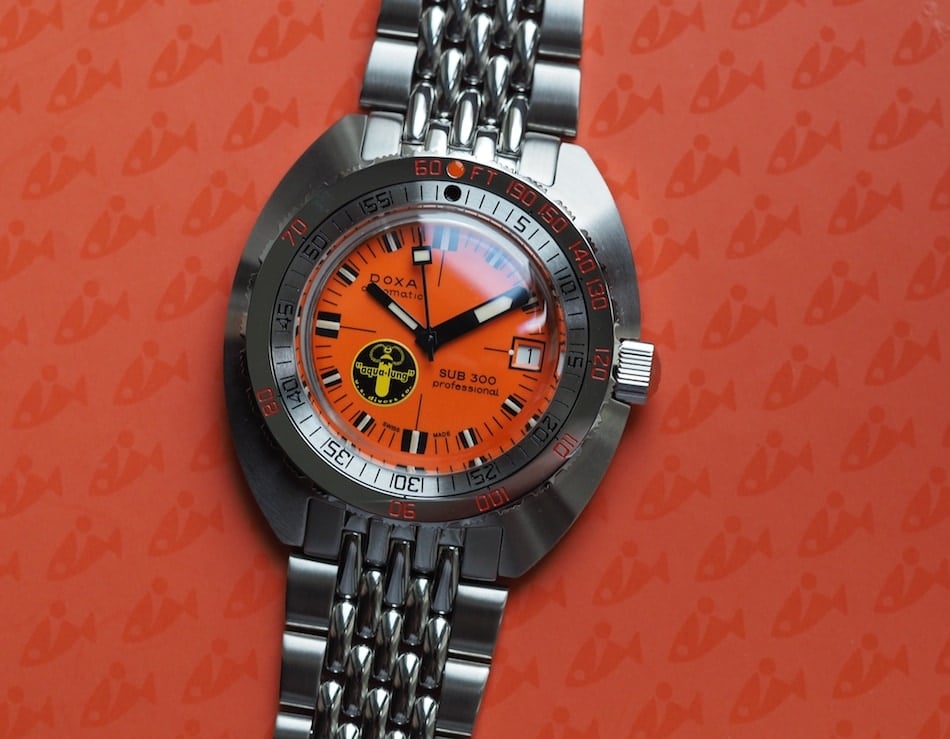 Late last year, the brand kept on the theme and celebrated Aqua Lung's 70th anniversary with a "Black Lung" edition.  A couple of us ordered those and they're fantastic – especially if you were fortunate enough to score a knife!  For this year, we see the vintage Doxa color that's been away for some time and that's yellow with the new Doxa SUB300T Poseidon Edition – and it celebrates the 60th anniversary of the Swedish dive gear company of the same name.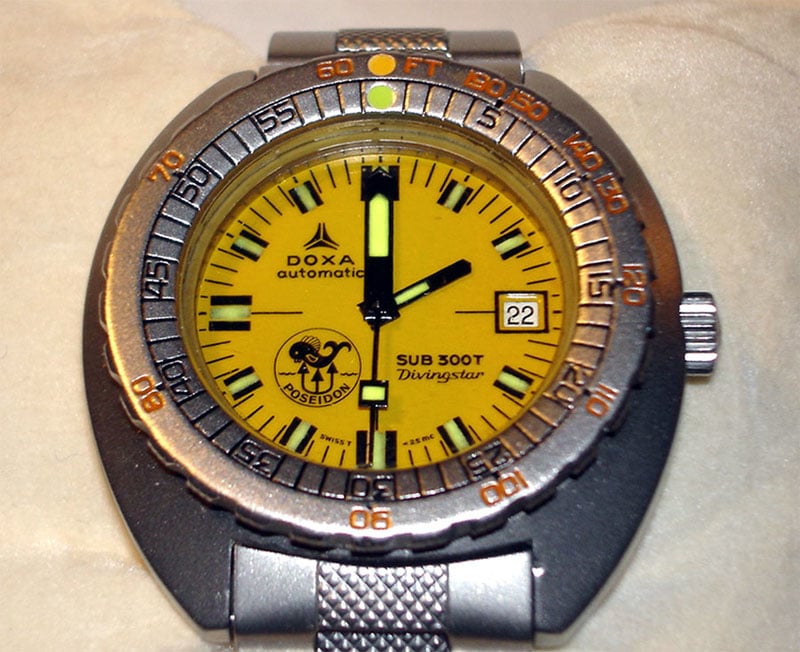 The Divingstar was the name for all things yellow from Doxa, but the color didn't make its way to the brand until 1969 and that happens to be when a new, thicker case style debuted for the brand and with a flat, mineral glass crystal in lieu of domed acrylic.  With the Doxa SUB300T Poseidon Edition, the brand brings back the color and the case style from 1969 with this limited edition of 300 pieces.  The Poseidon, by the way, is one of the most mythical Doxas and as the site, doxa300t.com rightfully states, the watch is ridiculously rare.  Perhaps more than the handful that the site calls out have now been found, but the new limited edition's run will no doubt dwarf the original's lot size.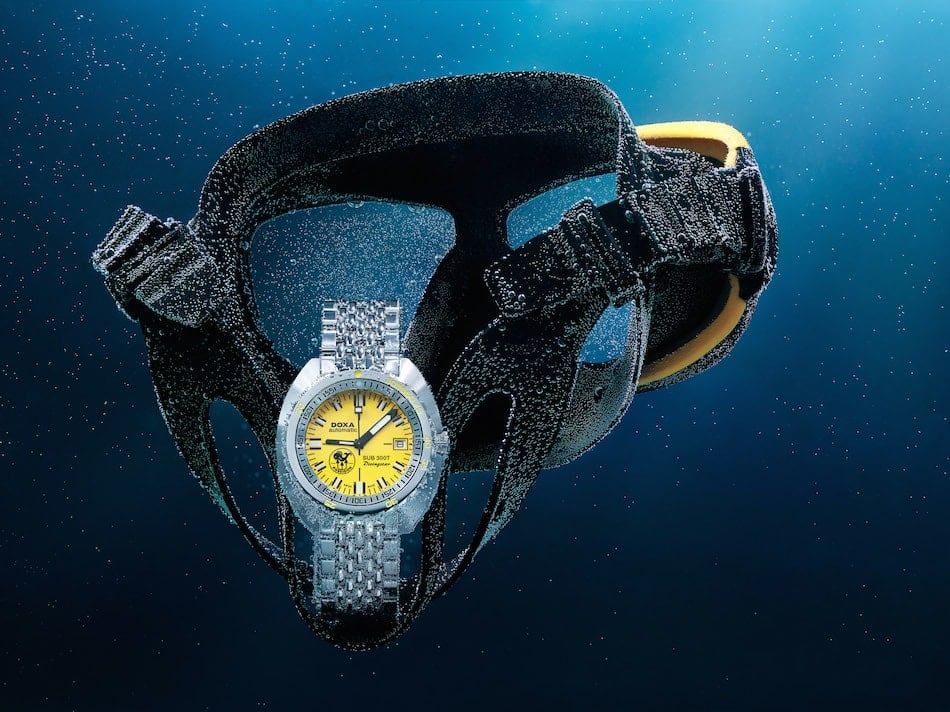 At 42mm, with a flat sapphire crystal, and a beads of rice bracelet the watch shares key design traits with its 1969 predecessor.  1200M of water resistance, the addition of a helium valve and the use of an ETA 2824-2 mark the major changes.  If you're interested in a Doxa SUB300T Poseidon Edition, you'd better be ready to act quickly.  The watch goes on sale tomorrow(!!!) – March 16, 2018 – on www.doxawatches.com and will sell for an intriguing $2,490.  Let's hope a cool dive mask is part of the deal! 😉