Hands-On With The Namica Shirahama — From Japan With Love, Bright Colors, And Powerful Lume 
A guest post by Vincent Deschamps
How many independent Japanese watch brands do you know of? With Seiko, Grand Seiko, Citizen, and Casio dominating, we don't often see a new brand pop up from Japan. Or, to be clearer, a brand that makes affordable watches (as in, around €500). So it's nice to come across a brand that does something that feels familiar and new at the same time while staying accessible. The brand, in this case, is Namica. Immediately, we will see certain influences in its designs. But it is the execution and specifications that make Namica timepieces interesting. And they have insane lume to boot!
The past few years have seen the resurgence of high-end independent Japanese watchmaking. Kurono Tokyo, which has been covered multiple times on Fratello, offers exceptional value for money. However, Kurono's watches remain above the €1,000 mark (this is an important note to make, as I tend to focus on more affordable timepieces). Another brand that caught my attention is Kikuchi Nakagawa, which offers small and gorgeous-looking timepieces. However, it exists within a different price realm than mine. There are a couple of brands I won't mention because they do homages that look too much like their "inspiration". So, in between all of these brands, we have Namica, a new kid on the block from Japan that offers watches at the Goldilocks price of under €500.  Let's see what the brand is all about!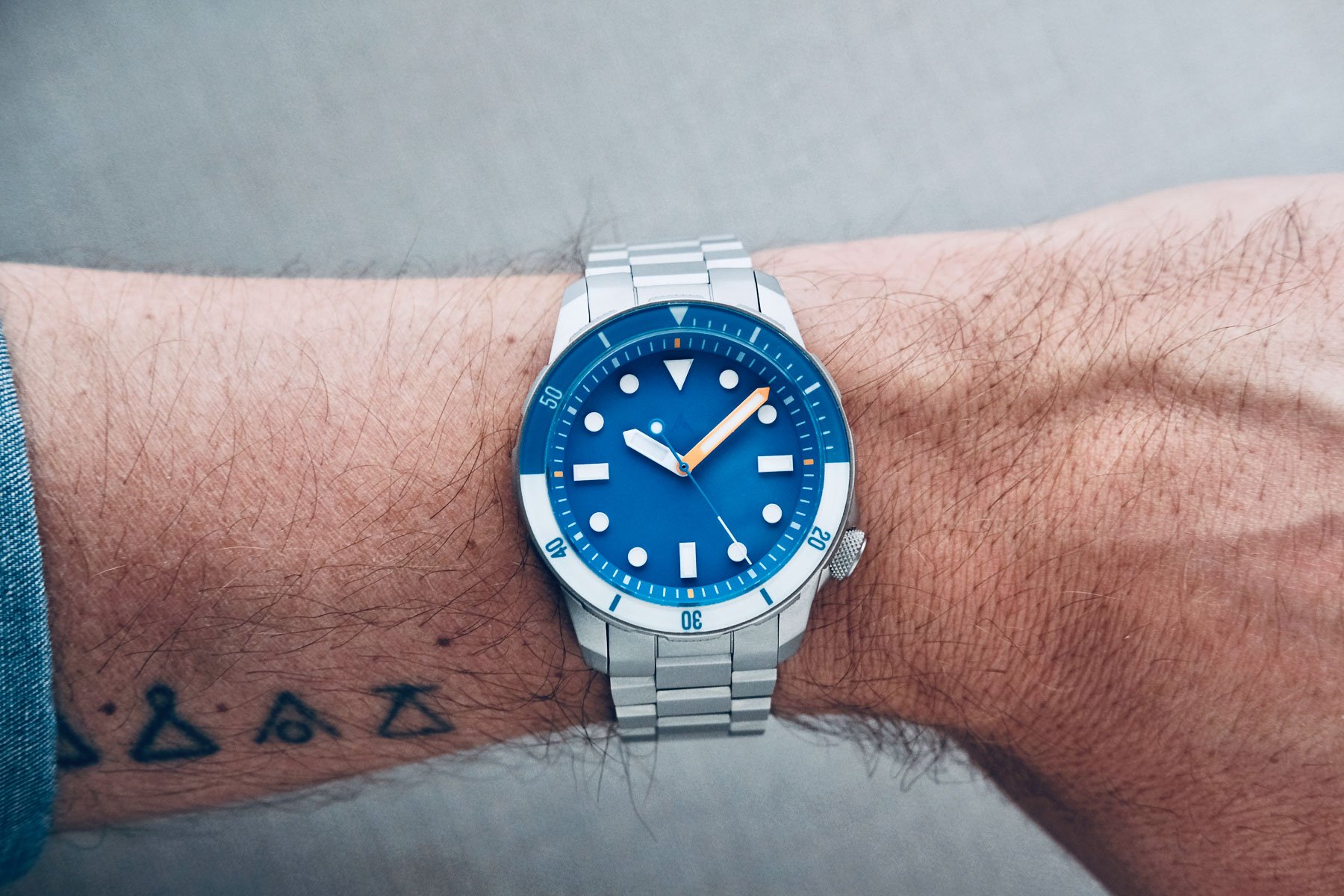 Namica Shirahama design
You know that feeling when you see a new watch for the first time and you immediately associate it with something else? It's like traveling and comparing what you are experiencing now to something in the past. There is nothing wrong with that, however, we need to be conscious of it. So when I first saw the Namica Shirahama Classic, I thought "Oh, Squale!" Yes, the stubby hour hand and long, colorful minute hand are definitely Squale. However, there's more to the design than meets the eye.  To me, there's something modern and cool about the Shirahama. First of all, it's colorful, and the brand did well matching the different colors together. The color of the minute hand is echoed on the rehaut, and the color of the index surrounds is echoed in the hour hand. It all comes together nicely and in subtle ways that require closer inspection. The Shirahama Classic comes in three dial colors and one can choose different colored bezels. The dial colors are Blossom Candy, Ultra Blue, and Super White. Here, we are looking at the last two. 
The second element that grabbed my interest is the case design. It's reminiscent of RZE's angular cases and sharp edges. The lugs are short and have flat tops. The bezel has deeply grooved notches that give the watch a serious, tool-ish appearance. The crown at the 4 o'clock (a Seiko signature) has deep knurling that reminds me of something one would find on high-end military equipment. Lastly, the multi-faceted links make the bracelet comfortable to wear as it nicely drapes around the wrist. The Shirahama has a fully bead-blasted finish that creates a sharp contrast with the dial colors. This may or may not be to your taste. Personally, I do like the contrast, but I sometimes wished the case and bracelet had a brushed finish instead. I feel that this would make the Shirahama more versatile.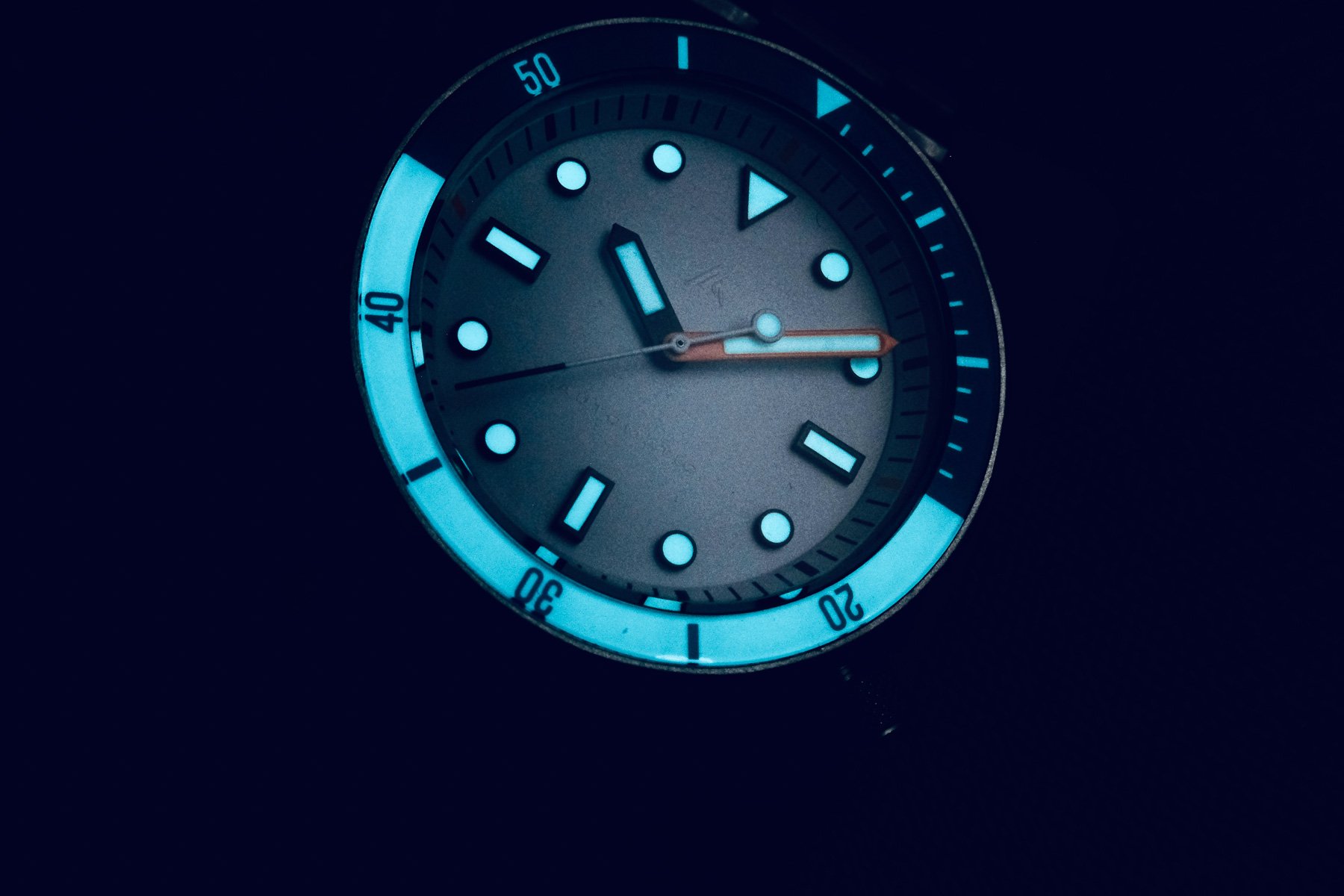 A lesson in lume
OK, I'll be honest and say the lume is insane. And I am using this word mindfully. The lume here is Swiss-made SuperLumiNova BGW9 and it comes in thick layers. And there's plenty of it on the bezel too — the second half of the bezel (from 15 to 45 minutes) is fully lumed. The minute markings on that half, therefore, are blacked out. The whole thing is inverted on the first half of the bezel. Not only is it easy to time something in complete darkness, but it also makes for a great nightstand lamp. The lume is so powerful that it illuminates the surface the watch is resting on.
Yes, the Shirahama is a dive watch, and as such, the lume must have a certain potency. What I find interesting is that Namica endowed the Shirahama with particularly good lume. And I would honestly say it's better than most watches I've reviewed at this price point. Not only does it glow brightly, but it also lasts more than a decent amount of time. Unfortunately, on most watches, it is common for lume to be bright but fade after 20 minutes. The Shirahama, on the other hand, stays charged all night long.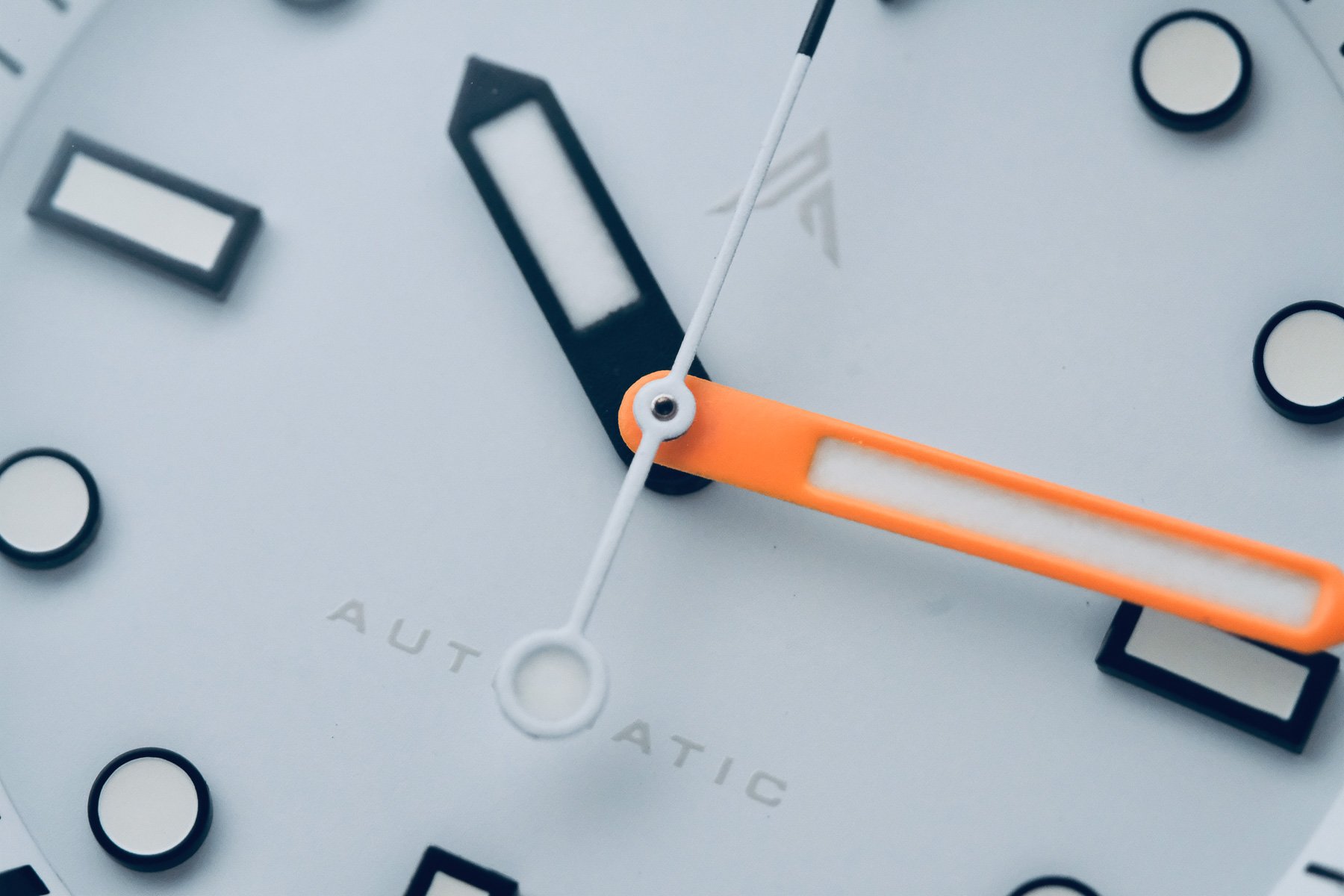 What you get
This is very subjective, but I believe that what you get with the Shirahama is a fun horological experience. While many independent brands remake something we all know too well, Namica did something a little different. The case design is not revolutionary, but it works, and there are many details that make it rather unique, especially the aggressive knurling on the bezel and crown. We've seen colorful watches before, but Namica went for minimalist undertones; all of the colors are matte and match each other. There are hints of different colors everywhere, and I think it's quite nice to look at. 
The Shirahama is not the type of dive watch that you would want to wear at a board meeting. Or on a date (or maybe you do… You do you!). However, it's the perfect summer and vacation watch for everyone, and it makes for one of the best conversation pieces money can buy. I have rarely received so many compliments on a watch before. And trust me, most watches I strap on my wrist are on the affordable side. But the Shirahama does something well: it is playful, and that's what you should expect from it.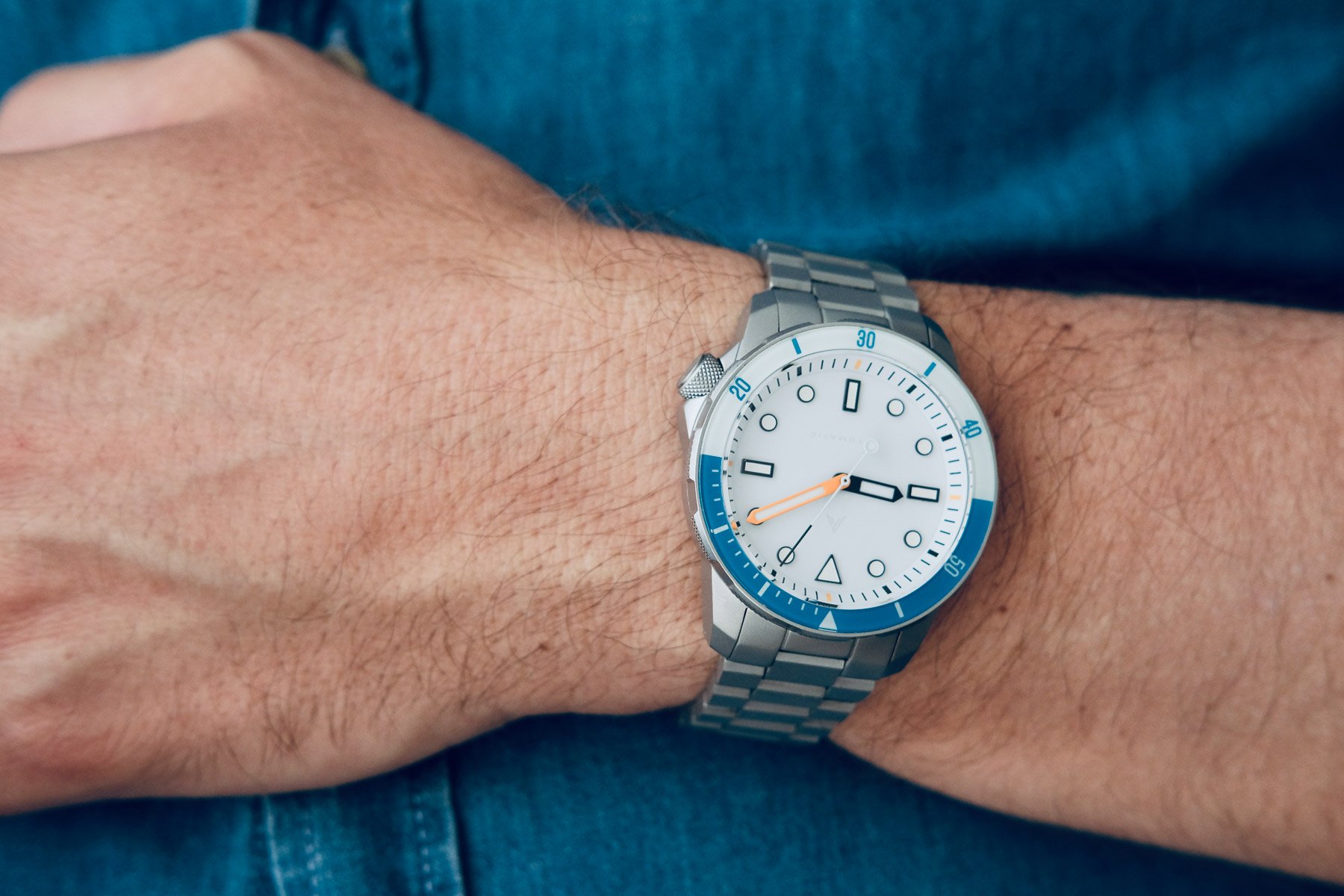 Dimensions, price, and availability
As a diver, the Shirahama comes with proper tool-watch dimensions. It measures 40mm in diameter, 47mm lug to lug, and 12.7mm in thickness. It also has a 20mm lug width, but alas, no drilled lug holes. These dimensions remind me of the SKX, or at least an amalgam of the different SKX references. In other words, the Shirahama wears comfortably on my wrist (16cm/6.25"), and I bet it would be comfortable on your wrist as well. Furthermore, it boasts 200 meters of water resistance thanks to its screw-down crown and case back. Plus, it's robust and utilizes sapphire for both the crystal and the bezel insert.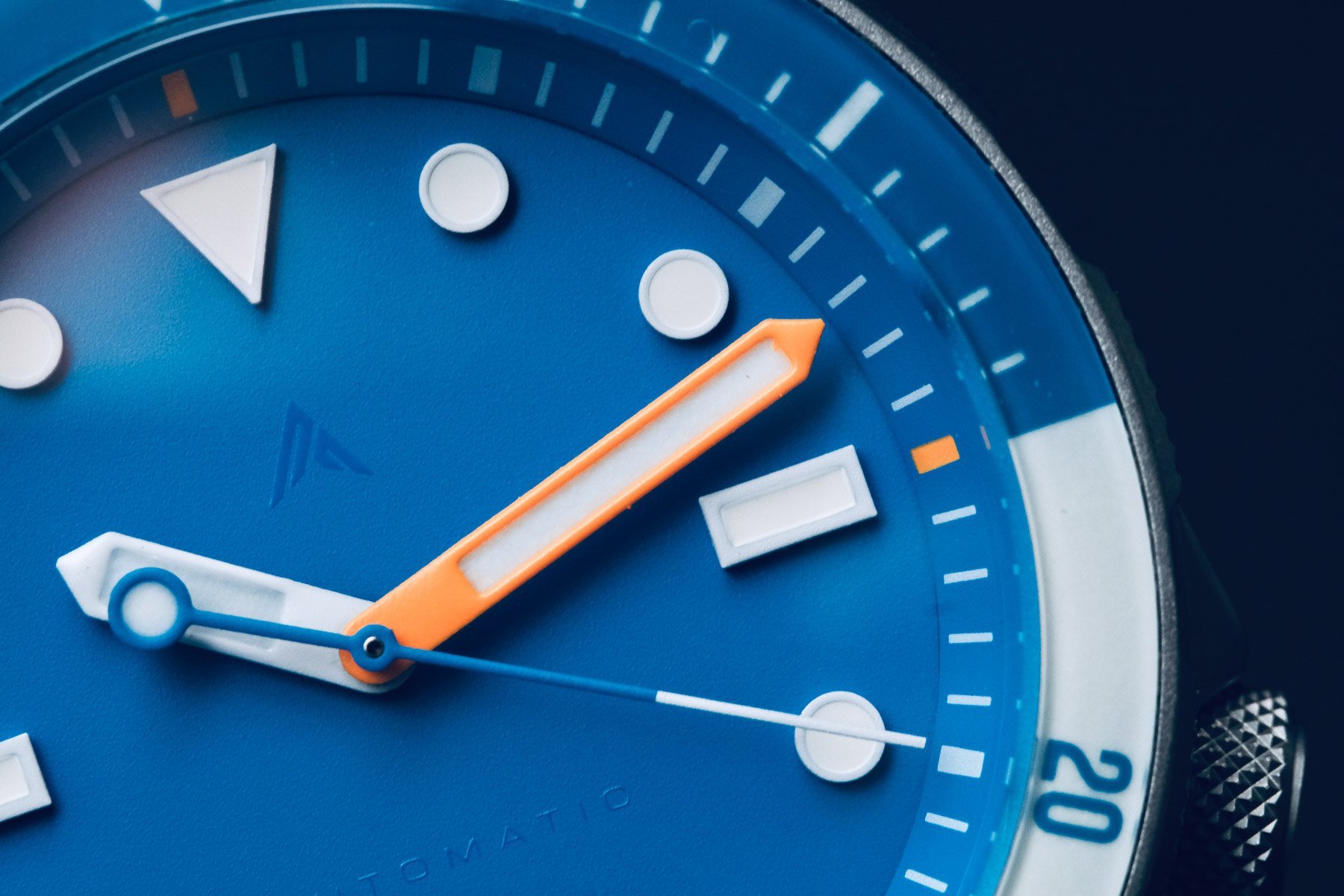 At the €400 price point on pre-order (€480 after that), one can naturally expect a Seiko movement. The Shirahama is equipped with the robust NH38A. It is the no-date brother of the NH35A movement and beats at 21,600vph (3Hz.) This movement is definitely not the highest-grade movement available, but it works well and it helps keep the price down. I don't know about you, but I prefer a good design over a high-end movement (please do let me know your preference in the comments). The Shirahama is currently available on pre-order directly from Namica's website, and delivery is slated for November 2022. 
The eccentric sibling
I would be remiss not to mention the eccentric sibling of the Shirahama Classic — the Neo Tokyo. This collection has the same dimensions and specifications as the Shirahama. What is different is the dial design and the colors. Two of the models come with kanji numerals at the even markers while the other two have outlined hour markers. All versions come with an "ultraviolet fumé dial" that is best described as cyberpunk. And in good Namica fashion, the lume is insane on all models. The last difference is that these models are more expensive. The models with the kanji numerals cost €576 (steel) and €612 (black DLC), while the other two models cost €431 (steel) and €467 (black DLC) on pre-order. The estimated delivery date is the same as for the Shirahama Classic.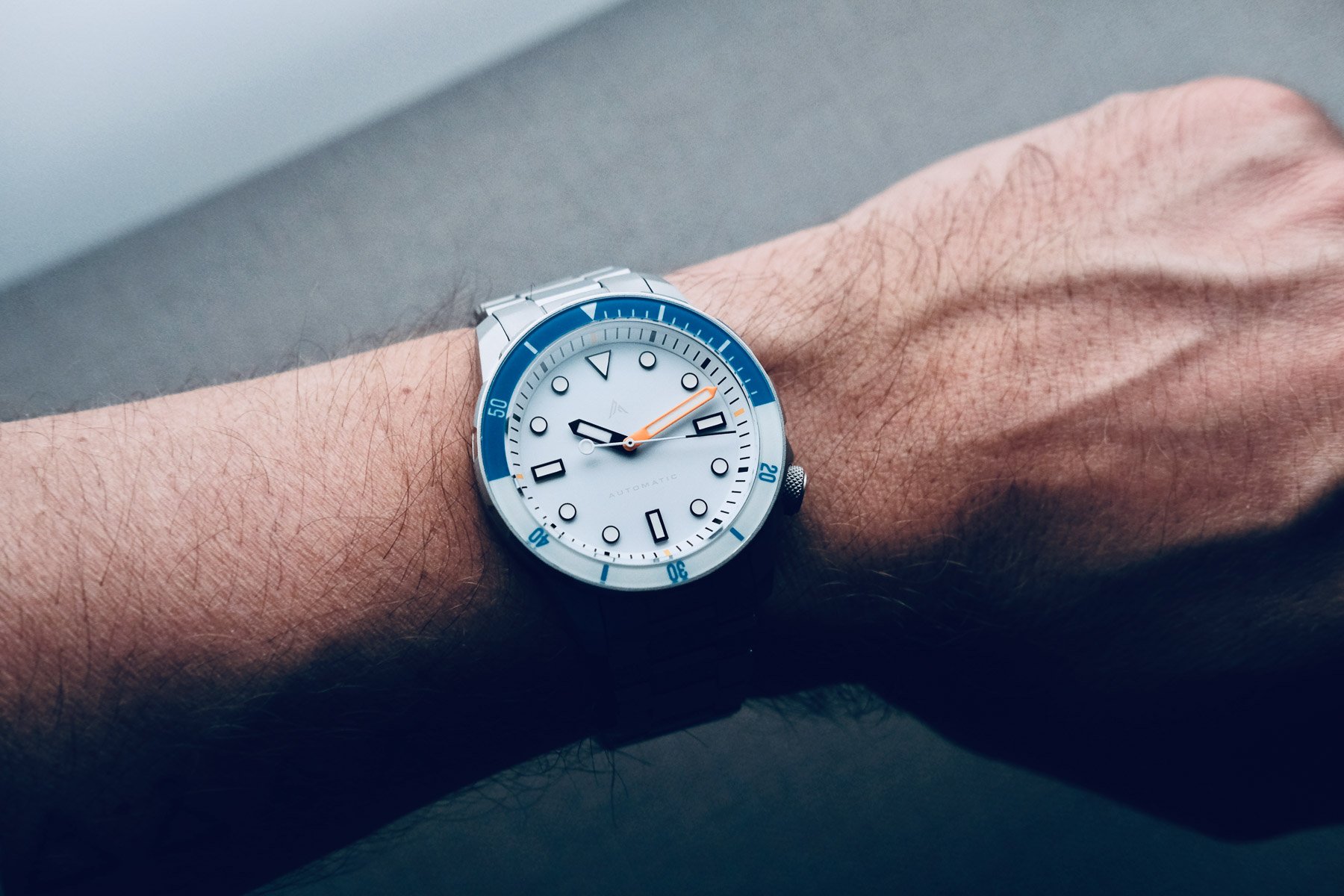 Final thoughts
I'm curious to know what you think of the Shirahama Classic and its eccentric sibling. More than specs, I believe the Shirahama and Neo Tokyo collections do something well: they make horology fun and approachable. Namica does not pretend to be something high-end because it isn't. What Namica does want, however, is to make you smile when you wear one of its timepieces. I don't believe that any one of these could be a one-and-done timepiece, but it would certainly be a great addition to anybody's tool-watch collection. 
Now it's your turn to share your thoughts about Namica and its first collections, the Shirahama Classic and Neo Tokyo. As always, drop your comments down below!