Heirloom Watch – Story of a Vintage Record Chronograph
The most precious piece in a WIS' collection has to be the "heirloom watch", a timepiece passed down by a close relative. Whether that watch is a Rolex Daytona or a 1930's Gruen Curvex, it makes no difference at all. The story behind it, the connection to that special person, the moments you shared or the great anecdotes you heard of him/her by other family members – if you had no chance to meet the owner in person – are all factors that play a major role in this highly emotional game. Monetary value in this case is absolutely irrelevant. I do not have any in my collection yet; mind you my father wears a Casio (his choice for pretty much most of his life). I'm guessing my grandfather's Poljot will be the one piece I will one day add to the group of my vintage watches. Hopefully that time is far far away. The story I am about to share with you is of an extraordinary man and his beloved piece: A vintage chronograph that is now the prized treasure of a grandson, photographer Doron Ritter. This is the story of his grandfather, Laszlo Rozsa and his Record chronograph.
Laszlo Rozsa was born in Ozora, Hungary, but he moved to Germany in 1919. Because he could not speak the language, he took various jobs, but as soon as he was able to speak and write properly in German he started to work at the Frankfurter Zeitung, a newspaper that later turned out to play a huge part in Rozsa's life. He started his career as a journalist writing interviews and reports on certain events in the city of Frankfurt. In 1929, in parallel to his journalist career, he started to make photographs for the articles he wrote. This soon became his other profession, something his grandson also chose as his career. The Fraknfurter Zeitung was a publication not entirely controlled by the Nazi propaganda lead by Goebbels. Still, after the seizure of power by the Nazi party in 1933, many Jewish contributors had to leave the newspaper including Laszlo Rozsa. He soon found himself without a job or a place to stay. The only solution he saw was to flee Germany. He traveled to The Netherlands, but after a few years, the Nazis became extended their power there as well, so he left and returned to his home country. Due to various reasons, he ended up in Budapest, which was by then occupied by the Wehrmacht. He managed to survive the war by constantly hiding in cellars and evading terror. After the war, he married (for the second time) and continued his work. Beside his journalistic duties, he wrote theatrical plays and screenplays for movies. Rozsa died in Berlin years later on a business trip.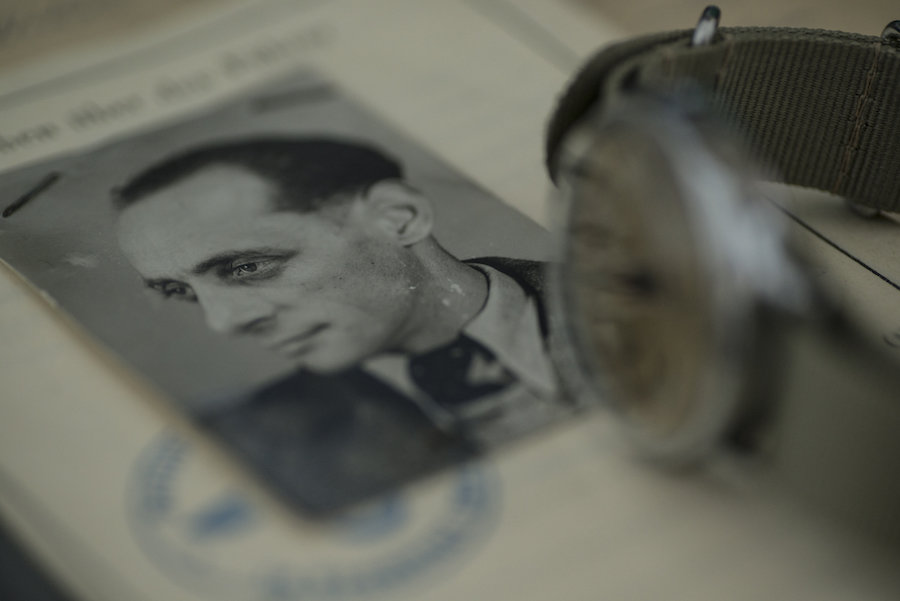 Record Watch Co.
The company was established in 1903 in Tramelan but merged with other brands under the name of Record Dreadnought S.A in 1916. They produced all kinds of clocks, watches and movements for other companies. Their own items were also released under different brand names. In 1949 Record Watch So. S.A. became the new name of the company. They were the first ones to gain wider popularity on US railroads. In 1961 Longines bought the company that continued to produce watches under the brand names Record or Longines-Record. The most well known watches are their chronographs, which are still available at an affordable price for vintage lovers. Record seized production in 1991 and like many other smaller brands disappeared from the map of watchmaking.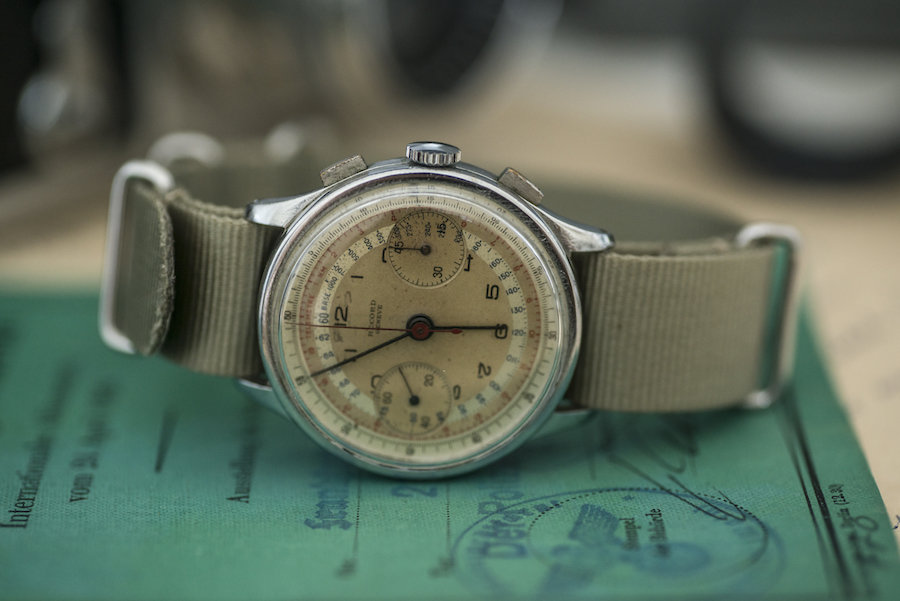 The watch in question is a vintage Record Chronograph. Laszlo Rozsa bought it either in Germany or Switzerland during his years in Frankfurt. He wore the watch throughout his life. Considering what he had been through, his timepiece likely witnessed history first hand. It was on his wrist during his years in hiding, his marriage, and even when he collapsed and died. Even though he was buried in Berlin, the Record was returned to his family with his other belongings. Around 15 years ago, his widow gave it to his grandson, the photographer, who had never actually met his grandfather. The watch had finally arrived to someone who wanted to preserve it for years to come. It received a full service where the crystal and the crown were changed. Everything else is completely original to it. I think we can all agree that it would be difficult to fathom wish a more interesting history when talking about a heirloom watch. Mr. Ritter is very proud of his time piece, which spends most of its time in the watch box with some other cool vintage pieces. We might take a look at them one day: trust me there are some gems in there.  For now, though, please enjoy the photos and make sure to strap your special piece to your wrist tomorrow morning. Let this next day be Fratello Watches Heirloom Day.