Hot Take: Geneva Watch Days — Carl F. Bucherer Brings The Color
Initial impressions and first-look photos from GWD
As a retailer, Bucherer is becoming increasingly famous. As a watchmaker, it is often ignored. That has a lot to do with the fact it is seen as a retailer first and maker second. And while that may be fair enough, there is some interesting stuff coming out of the Swiss brand.
The first thing presented to us was the Carl F. Bucherer Patravi Travel Tec in four bright colors inspired by the seasons. Green for spring, yellow for summer, orange for fall, and blue for winter. It sounds like a great idea but you would need one heck of a personality to pull off one of these wrist monsters. The size of the thing is 46.6mm. Furthermore, the colors leave absolutely nothing to the imagination. I'm not against a pop of color here and there (and occasionally everywhere), but there is a time, a place, and, in my view, a timepiece.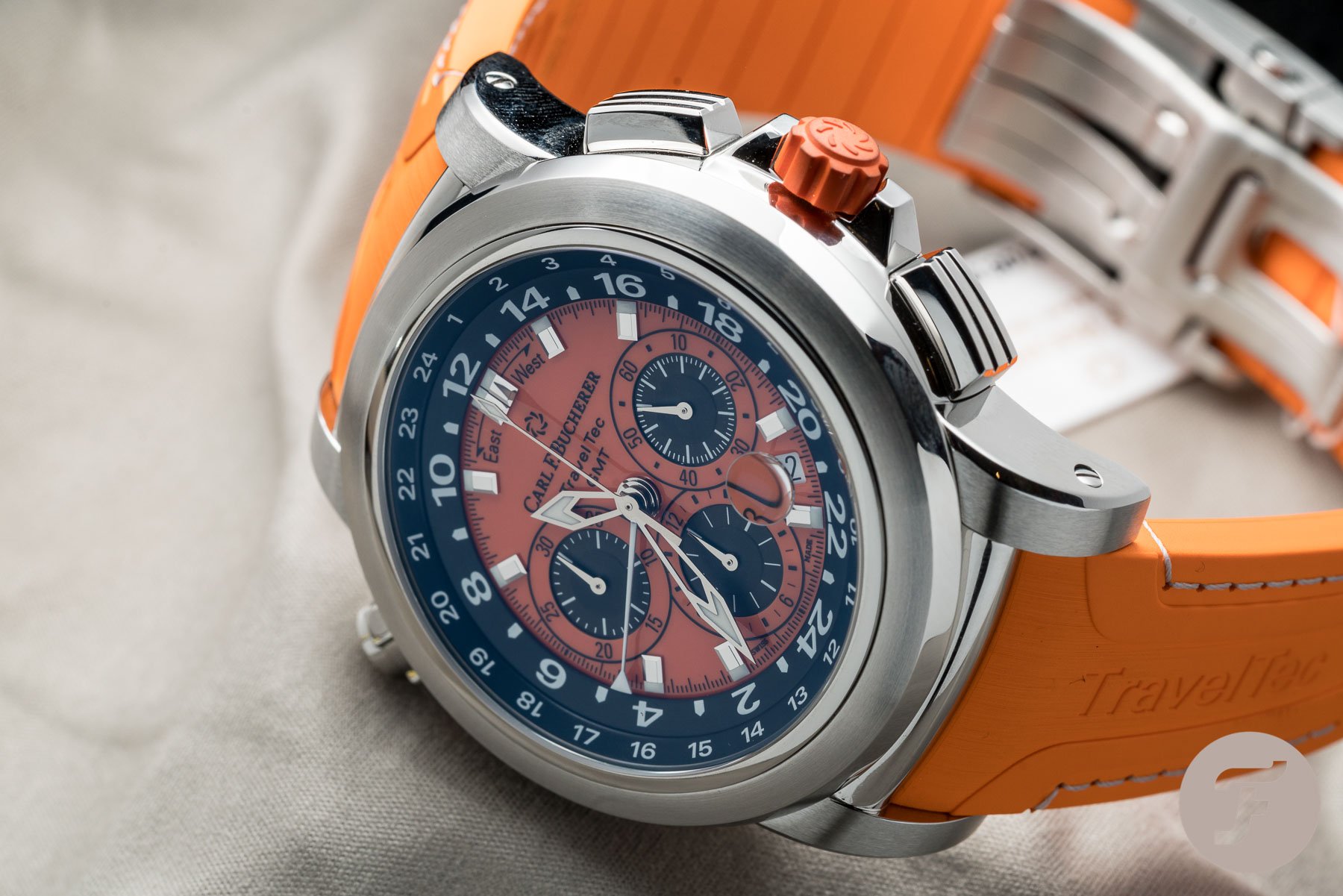 These hulking travelers were too much for me (and I wasn't too impressed with the rubberized crowns that didn't strike me as the most durable external aspect) but I must pay momentary lip service to the awesome East/West time zone shifter that is patented by the brand. The regular Travel Tec is more my cup of tea, but I'm guessing these colorful models will find favor in certain parts of the world.
Italy, I'm looking at you.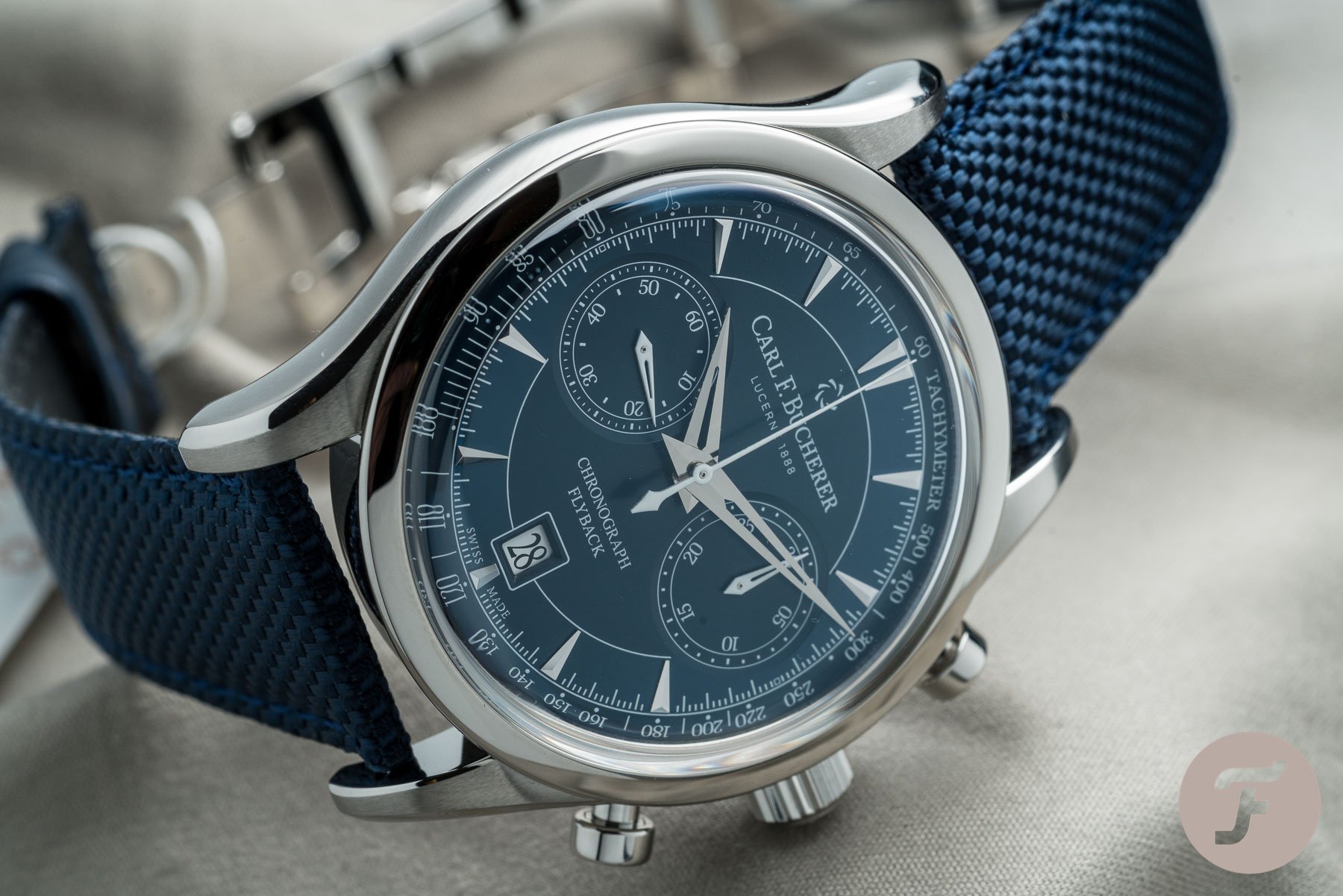 The Manero Flyback Chronograph
Hands down the best thing the brand produces, in my opinion, is the Carl F. Bucherer Manero flyback chronograph. It is way too big for me personally. But that doesn't stop both the design and execution being top-drawer. I was discussing this model with Mike before we entered the boutique and he wasn't too impressed. I made a brief but impassioned plea for it to be seen more sympathetically. In fact, I think I said something like, "If it had a different name on the dial and was 40 years old, we'd all be drooling over it."
He didn't seem convinced by my argument (he rarely is). But I felt it perfectly summed up the problem that the retailer/watchmaker faces.
Hot take: Getting people to respect the product for the product's quality rather than any extraneous perceptions that might get in the way. That's a tough road to walk for any company. The products and innovations are well-executed and worthwhile. However, I think the brand needs a much more affordable entry-point to hook new customers. CFB needs them. In my opinion, having an army of unpaid promoters on the ground-level of the industry would be a powerful, and perhaps necessary development.
In-depth reviews of the pieces seen during the fair will follow. Feel free to comment below with your initial takeaways of new releases, the event format, and anything you'd like us to focus on or explore further.
Follow me on Instagram @robnudds