Hot Take: Geneva Watch Days — H. Moser & Cie. Streamliner Wins Again
Initial impressions and first-look photos from GWD
Sometimes, a brand lives and dies on the character of its people. H. Moser & Cie is headed-up by the charismatic (and charmingly self-deprecating) Edouard Meylan (or "sexy Ed" as I call him by virtue of his incredible tan). Regrettably, I didn't get the chance to meet him (again), but it's probably just as well as I likely would have said something to that end and embarrassed my team and undone 16 years of RJ's hard labor in a moment. Luckily, the new Streamliner gave us something more constructive to discuss…
Showing us the H. Moser novelties instead was Claire, who not only communicated the techniques and thinking behind the creations but so with a genuine passion for the products and the company. Given Moser's willingness to "have a laugh" in the five-figure bracket, it's unsurprising. It must be a great company to work for. Especially when the announcement for products like the final "Swiss Alp" Apple-watch-aper comes down the line…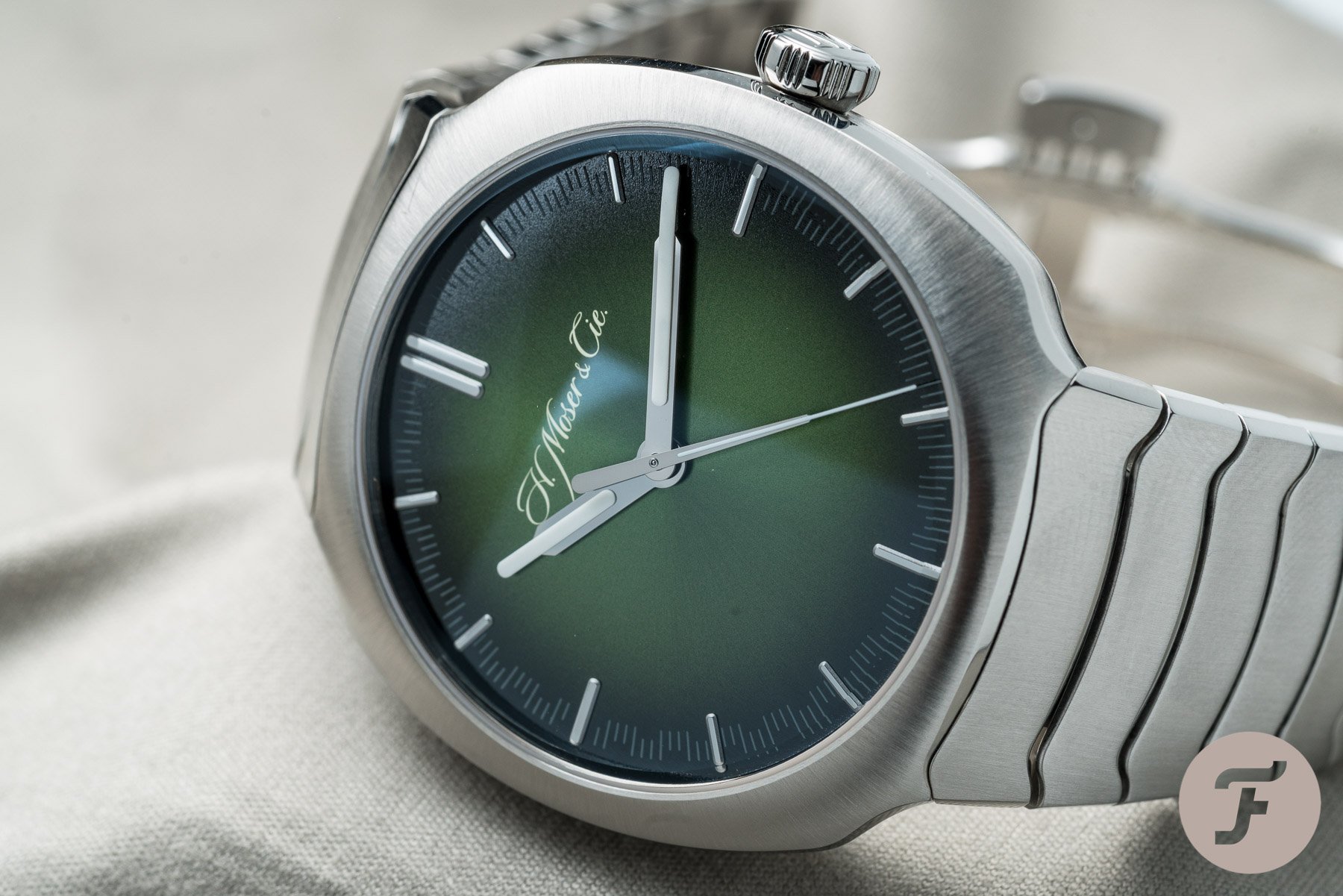 But jokes aside, the big news out of Moser this year is the time-only Streamliner that sees the return of that drop-dead-gorgeous "Lobster" bracelet that reminds everyone of the Ebel classic from way back. And every one that makes that comparison means it in a good way.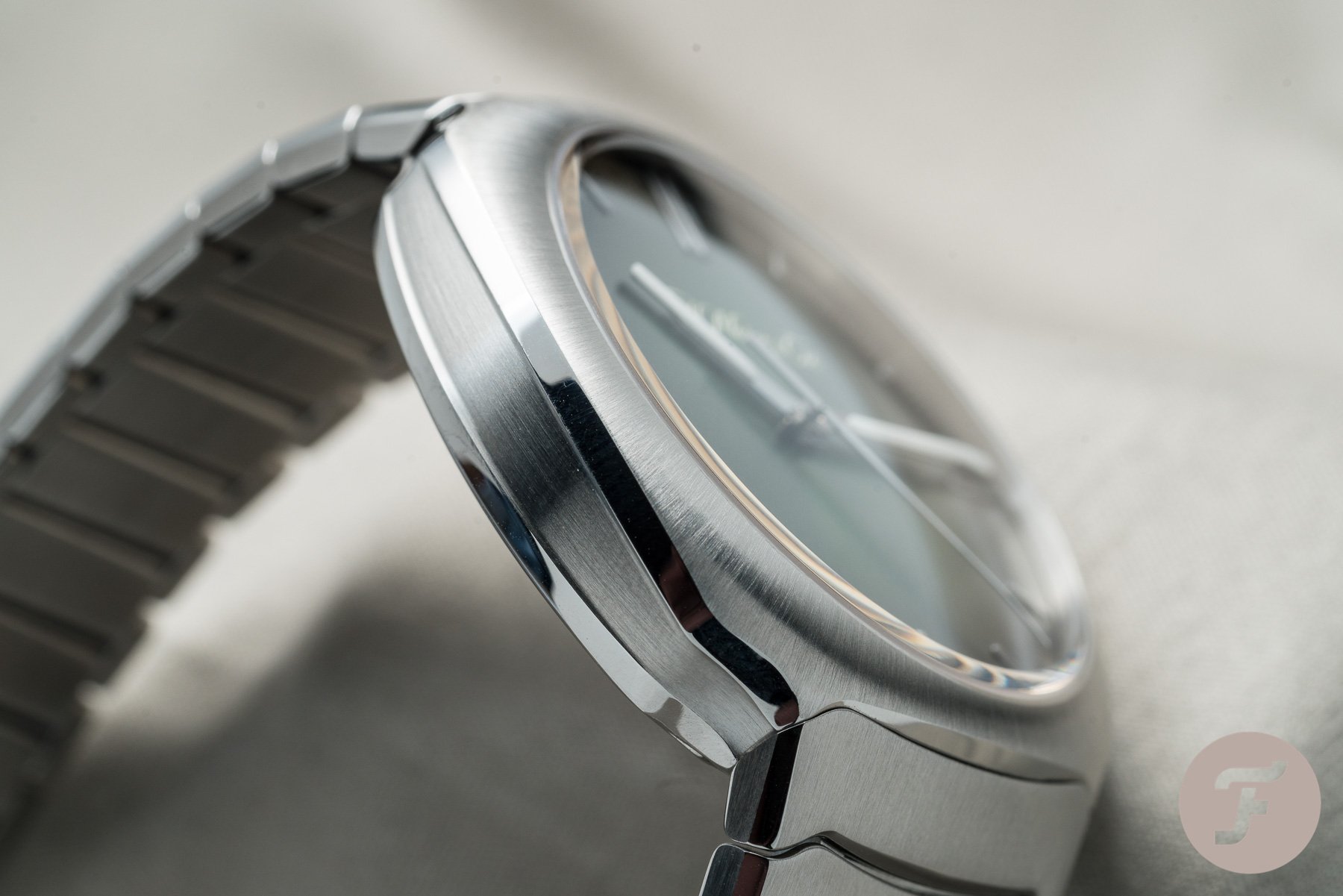 A new classic?
Of the team, I was the least bothered by the new Streamliner (I prefer the vibrant red Endurance (below) for my sins), but the watch (at a reduced 40mm in comparison to the previously released chronograph) wears much better than even I — the skeptic — imagined it would.
The hands are brilliant. They use a solid lume insert and have a really special 3D effect as a result. I am looking forward to seeing this watch in brighter colors (sign me up for a vivid teal, please). But right now, the green seems to have captured a lot of hearts. Let us know what you think of it in the comments below.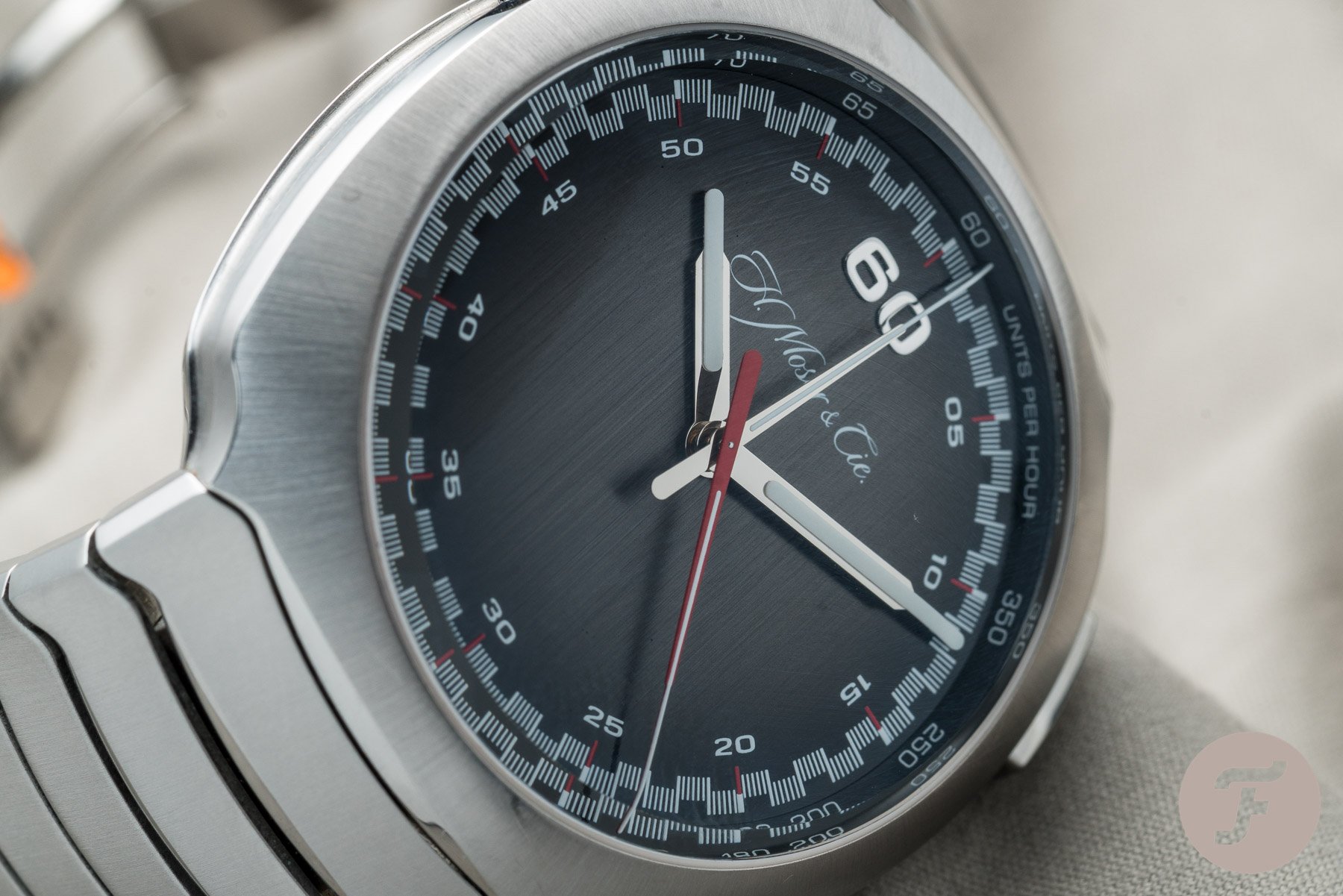 Hot take
Hot take: The Streamliner is a modern classic whether we like it or not. I've been a bit cold on the Streamliner (despite the massive furor I've noticed occurring around me) as I prefer the Endurance and Swiss Alp lines, but the craftsmanship is definitely there, inside and out. Color me impressed with it in person. This range will surely see more and more updates, new complications, new colors, new materials (perhaps) for this model, and the preceding chronograph. Will it form the basis of another MB&F collaboration? It's really hard to rule that out right now, seeing as both brands covered themselves in glory last time around. Watch. This. Space.
In-depth reviews of the pieces seen during the fair will follow. Feel free to comment below with your initial takeaways of new releases, the event format, and anything you'd like us to focus on or explore further.
Follow me on Instagram @robnudds