Hot Take: Ollech & Wajs OW 350Cl
A motorcycle with reverse gearing inspires a destro watch
Today, we take a brief look at the new Ollech & Wajs OW 350Cl, a watch inspired by a Swiss military motorcycle. This is a fun one with attractive specs, so let's twist the throttle and go for a ride.
I've been following Ollech & Wajs over the last several years since the company has been going through somewhat of a rebirth. I must say that I really like what they're doing. It probably doesn't count for much, but they have a really good website (not always a given in this industry) and their watches look great. The Zürich-based brand is building rugged tool watches with some great details. Today's OW 350Cl is the latest addition and it brings some the right amount of flair.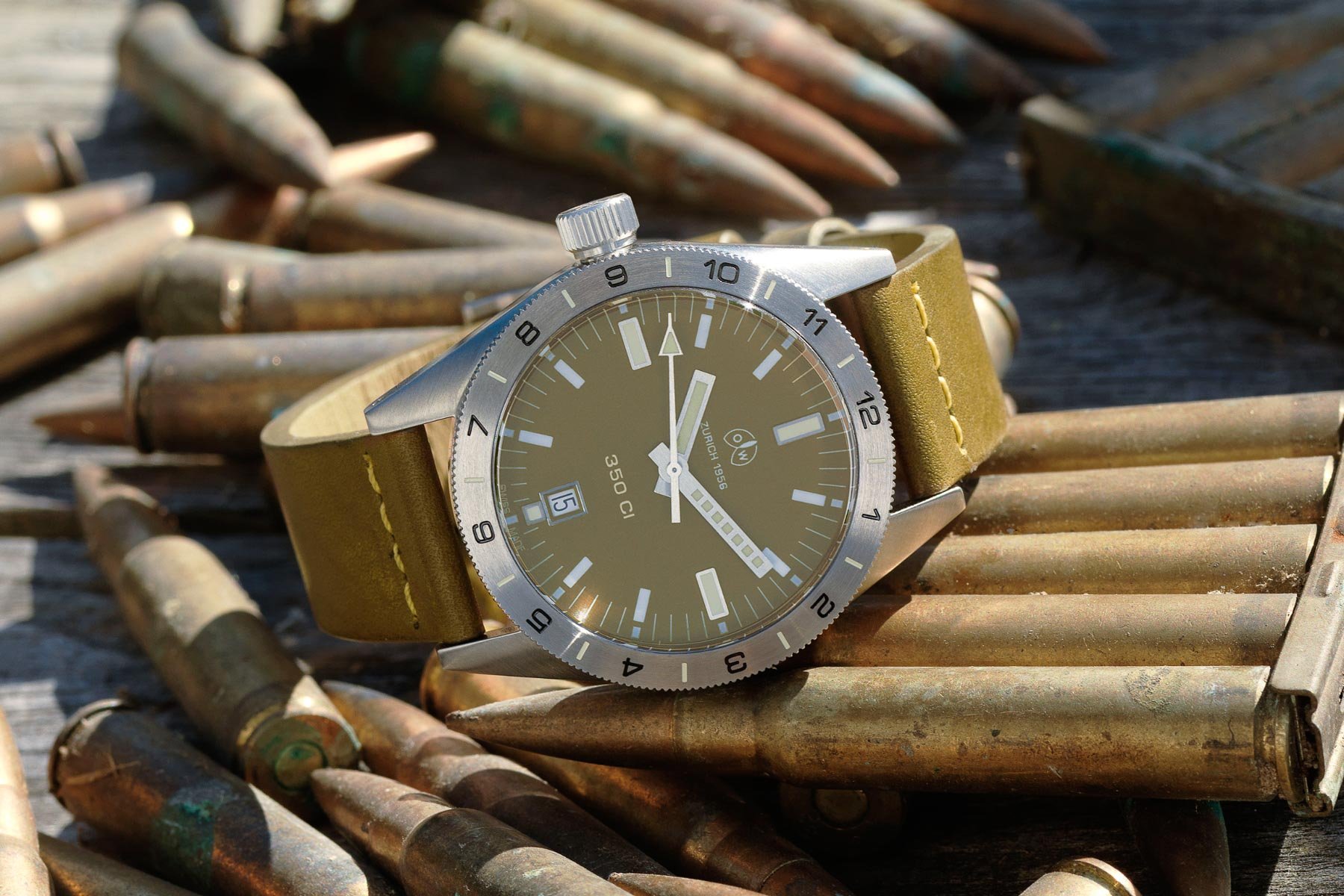 The Ollech & Wajs OW 350Cl
Ollech & Wajs is now making five different watches including the newest OW 350Cl. All of them use a similar stainless case with a 39.56mm diameter. The thicknesses, bezels, and water resistances differ from 300 meters up to 1,000, though, depending on intent. Today's watch is good for 300 meters, which is plenty and makes sense once you've heard the back story.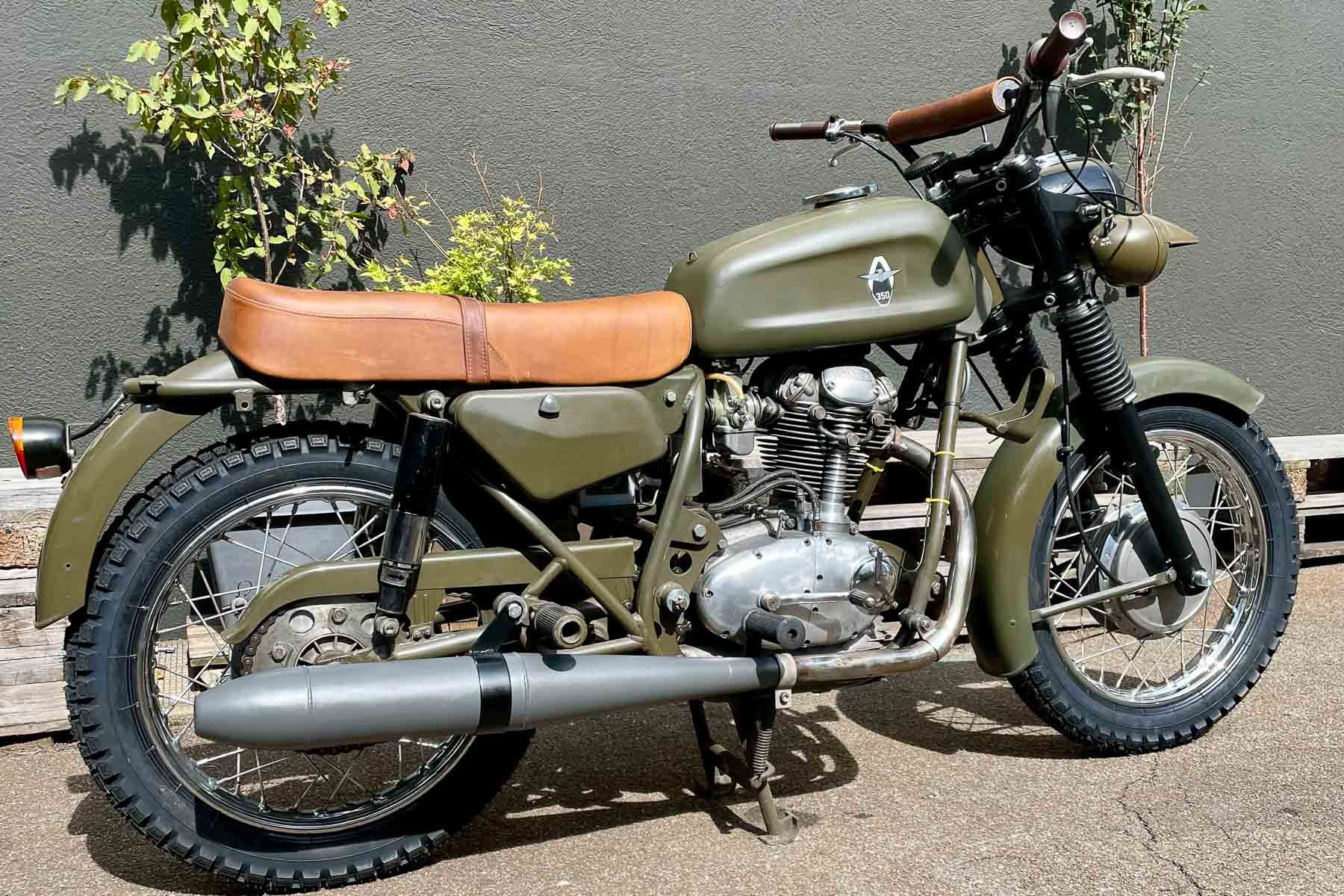 In this instance, Ollech & Wajs sought inspiration from a local Zürich motorcycle restorer called Atelier Zevaco. Apparently, discussions occurred and talks came around to a beloved bike called the Condor A350. This was actually a Swiss-built motorcycle intended for the military and was used to transport weapons and ammunition quickly. Later models, such as the 1977 bike that was in the process of being restored, used a Ducati engine. Intriguingly, the Condor had reversed gearbox controls. That feature provided the idea for the left-handed crown position on the OW 350Cl.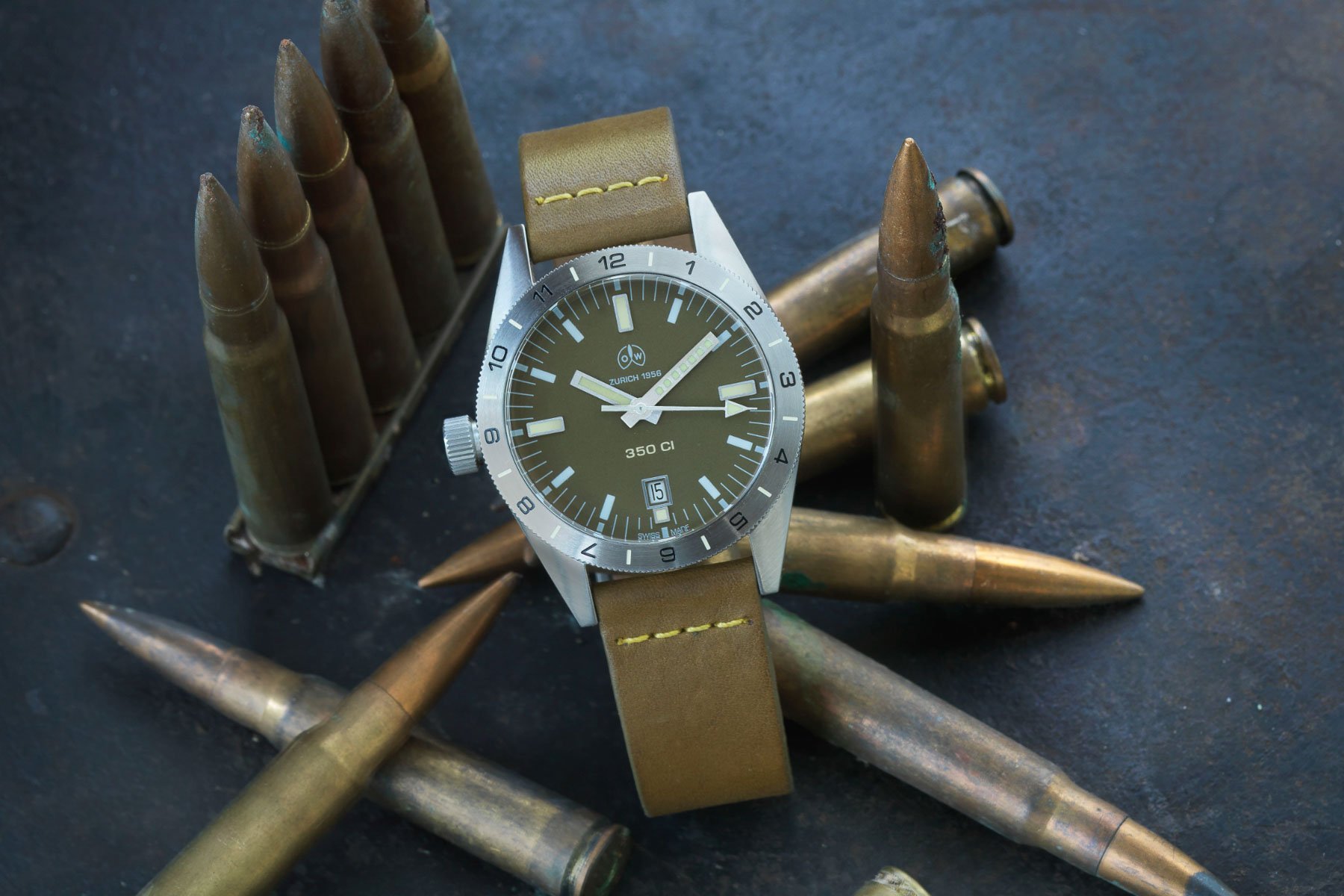 Designed for motorcycling
O&W tells us that the new OW 350Cl, when worn on the left hand, is designed to wear comfortably when one's wrist is on the handlebars of a motorcycle. The watch comes with a matte olive drab dial and yellowed lume so that it lives up to that military look. Typical O&W touches make their way to this watch as well. A date window at 6:00 and that uber-cool segmented minute hand are in full force. Other niceties are a case with cross-drilled lugs, a 20mm green strap from local saddler René Wenger, and a 12-hour rotating bezel. Inside, Ollech & Wajs used the familiar ETA 2824-2 automatic, but they've adjusted it to five positions.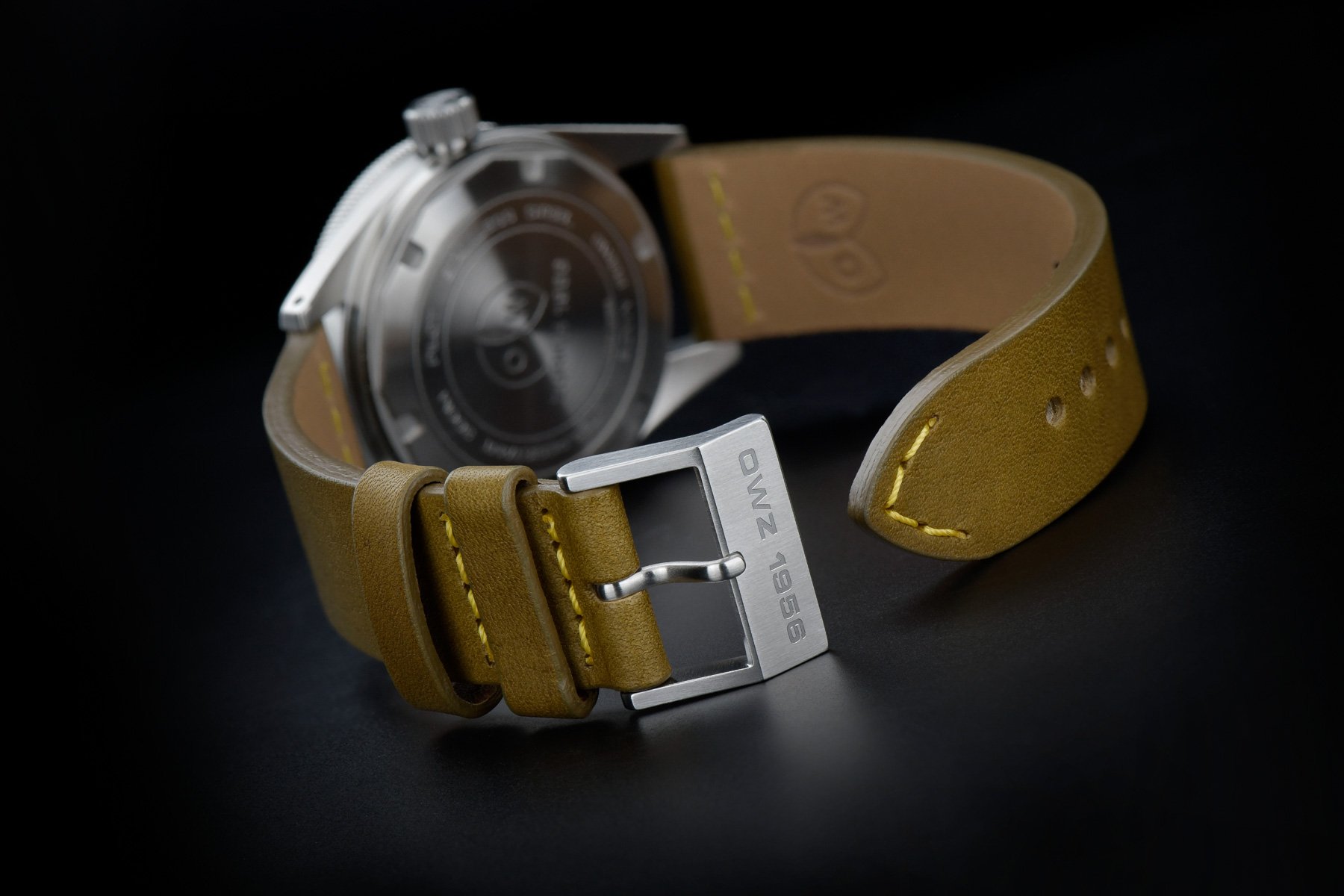 Final thoughts
The OW 350Cl should wear well due to just 12.5mm of thickness and a lug to lug of 49.5mm. I'm normally neither here nor there on a so-called destro watch for a rightie like myself, but this watch has a lot of charm. Yes, I'd really like to try one on for size. Plus, for a watch that is inspired by a motorcycle, it's not trying to ape that vehicle to such a degree that non-bike owners won't want one. In what is fast becoming uncommon in our modern watch world, this piece is not a limited edition. However, the first 56 will be numbered on the crown. The pricing is set for CHF 1,146 and the watches are available on the O&W website. Oh, one final detail worth mentioning — that pricing includes a three-year warranty, free global shipping, all taxes, and customs. Nicely done.
Watch specifications
Dial
Matte olive green with Super-LumiNova indexes
Case Material
316L Stainless Steel
Case Dimensions
39.56mm Diameter, 49.5mm Lug to Lug, 12.5mm Thickness, 20mm Lug Width
Crystal
Anti-reflective sapphire
Case Back
Screw-in solid stainless steel, screw-down crown
Movement
ETA 2824-2 automatic, adjusted to five positions, quick set date
Water Resistance
300 Meters
Strap
20mm olive leather strap with signed pin buckle
Functions
Time, date, rotating 12-hour bezel
Special Note(s)
Available now, four week lead time from order, first 56 pieces are numbered on the crown