How Bill Gates's TAG Heuer Ended Up With A Watch Enthusiast
The TAG Heuer 2000 from the Microsoft co-founder
Last week, I got in touch with Johann who posted a story on his Instagram account about a TAG Heuer he received from his dad. This TAG Heuer once belonged to Microsoft founder Bill Gates. So time for us to ask a few questions to the current owner of the watch.
Johann runs the Instagram account @watchyouwearin. He posts incredibly crisp wrist shots of his watches. Definitely, a  feed to add. Recently, he posted the picture of his TAG Heuer 2000 model. And, along with the pics, the amazing story of how this watch ended up on his wrist. Interested? You should be…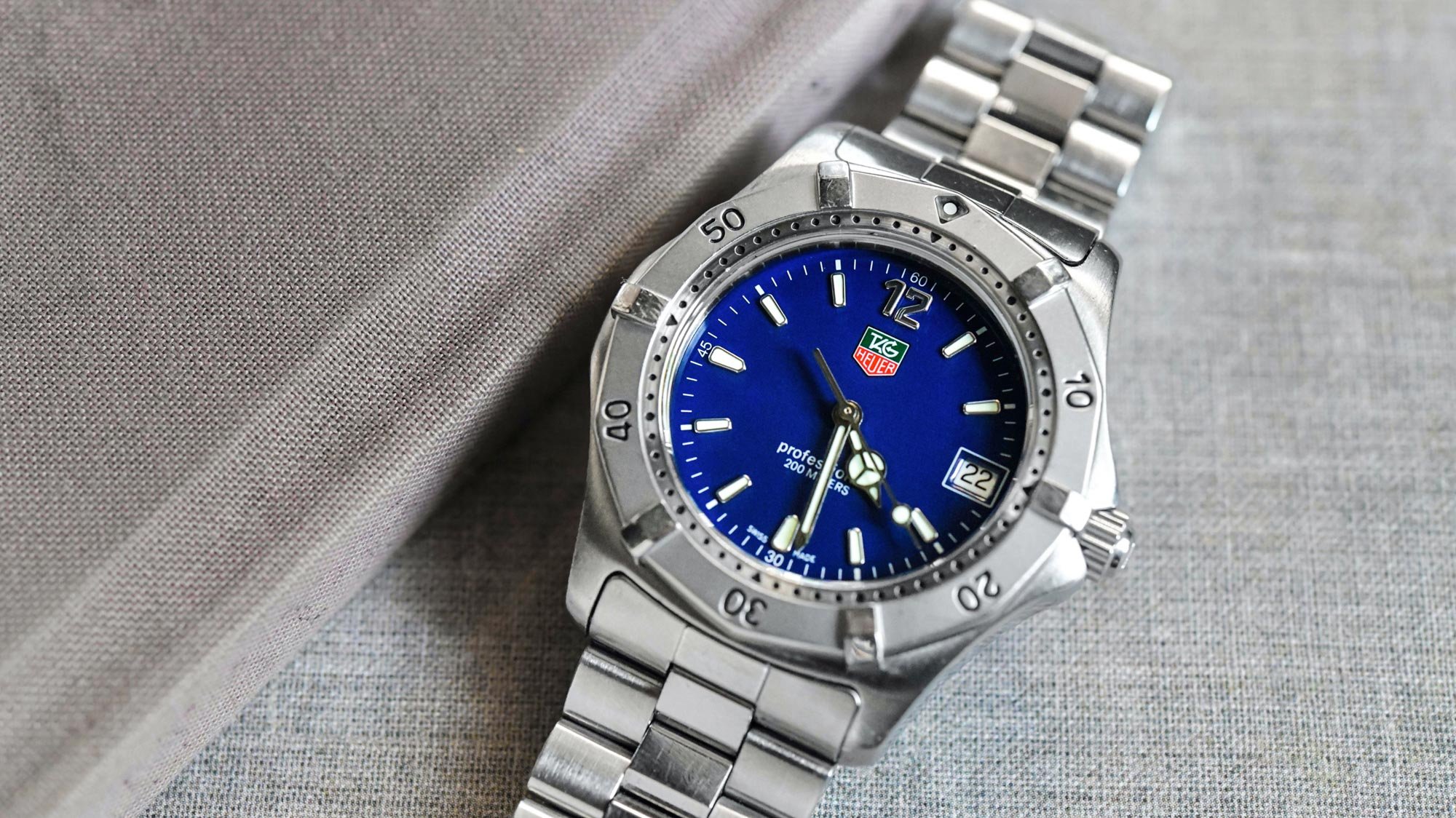 Robert-Jan: Johann, before telling us a bit about that TAG Heuer 2000 on your IG feed, where does your love for watches come from?
Johann: I thank you again for the opportunity to be featured in Fratello Watches — I love your site!
I've always been attracted to watches.  I remember when I was about eight years old, my parents took us on a trip to Hong Kong. We were given a small US$50 allowance to spend on anything we wanted. I spent my entire allowance on one thing, which, as you've probably guessed, was a watch (a quartz Casio with a white dial.).
When the SCUBA diving craze was at its peak in the Philippines in the 90s, I used an Omega Seamaster as a diving companion
My interest in watches then diverted to Swatch watches (unfortunately, none of which I kept), and later on to TAG Heuers when I was in high school during the late 80s.  When the SCUBA diving craze was at its peak in the Philippines in the 90s, I used an Omega Seamaster as a diving companion. That watch still runs well until this day.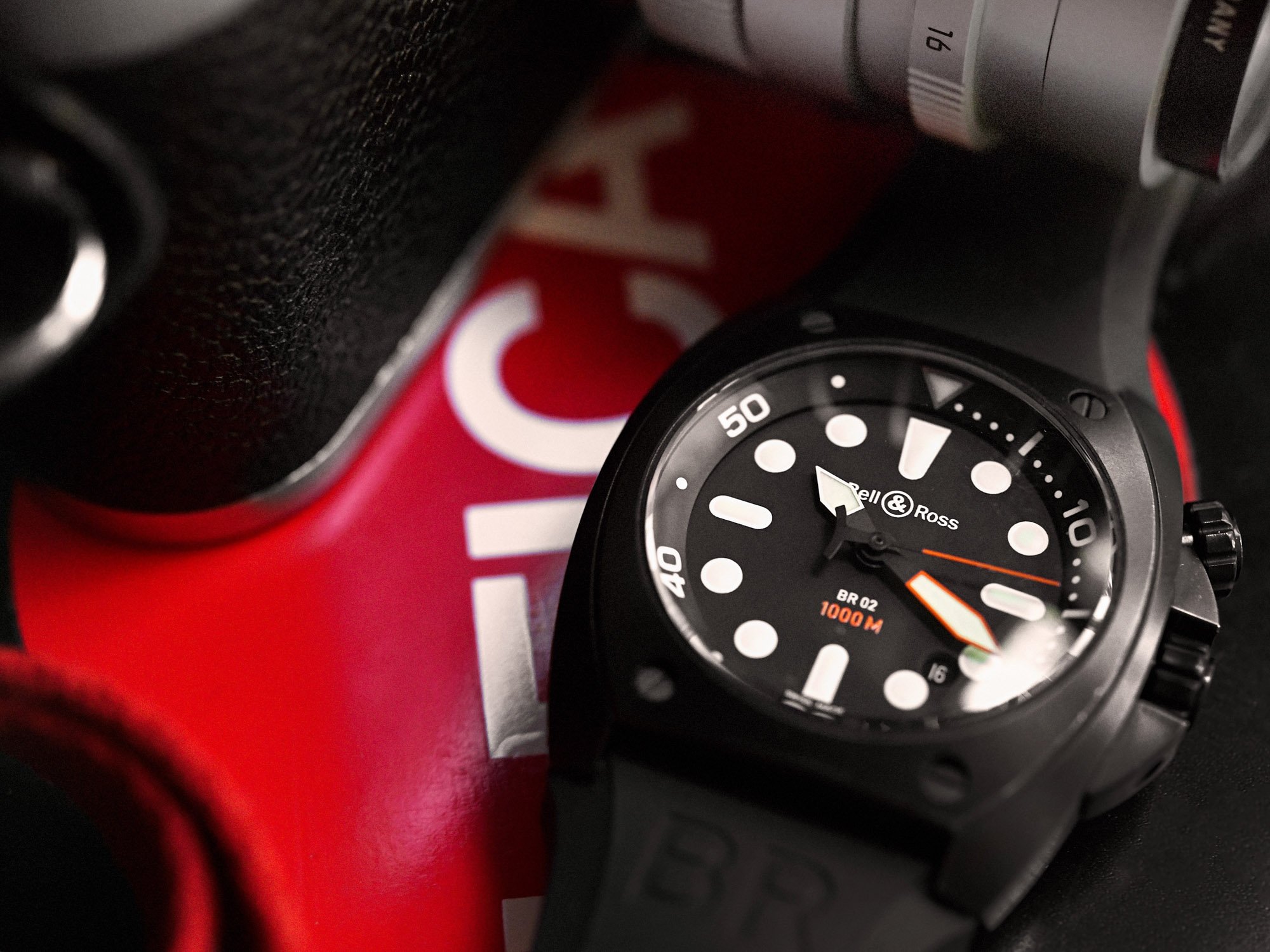 RJ: And when did it really turn into collecting watches?
Johann: Well, many years passed before I bought another watch. That ended up being my first automatic. It was a Bell & Ross BR02 to match my frequent visits to the beach, fishing, and speedboating. The next big watch purchase was to mark a big promotion, which was an IWC Ingenieur.
A few more pieces were added after that: my first Rolex (an Explorer II which was present from my wife), and two Seikos (a Zimbe Turtle and a Cocktail Time). That Explorer II has had an interesting life. I took it with me when visiting all seven continents. I highly appreciate its legibility and considered it to be a rugged tool watch while camping on the snow in Antarctica.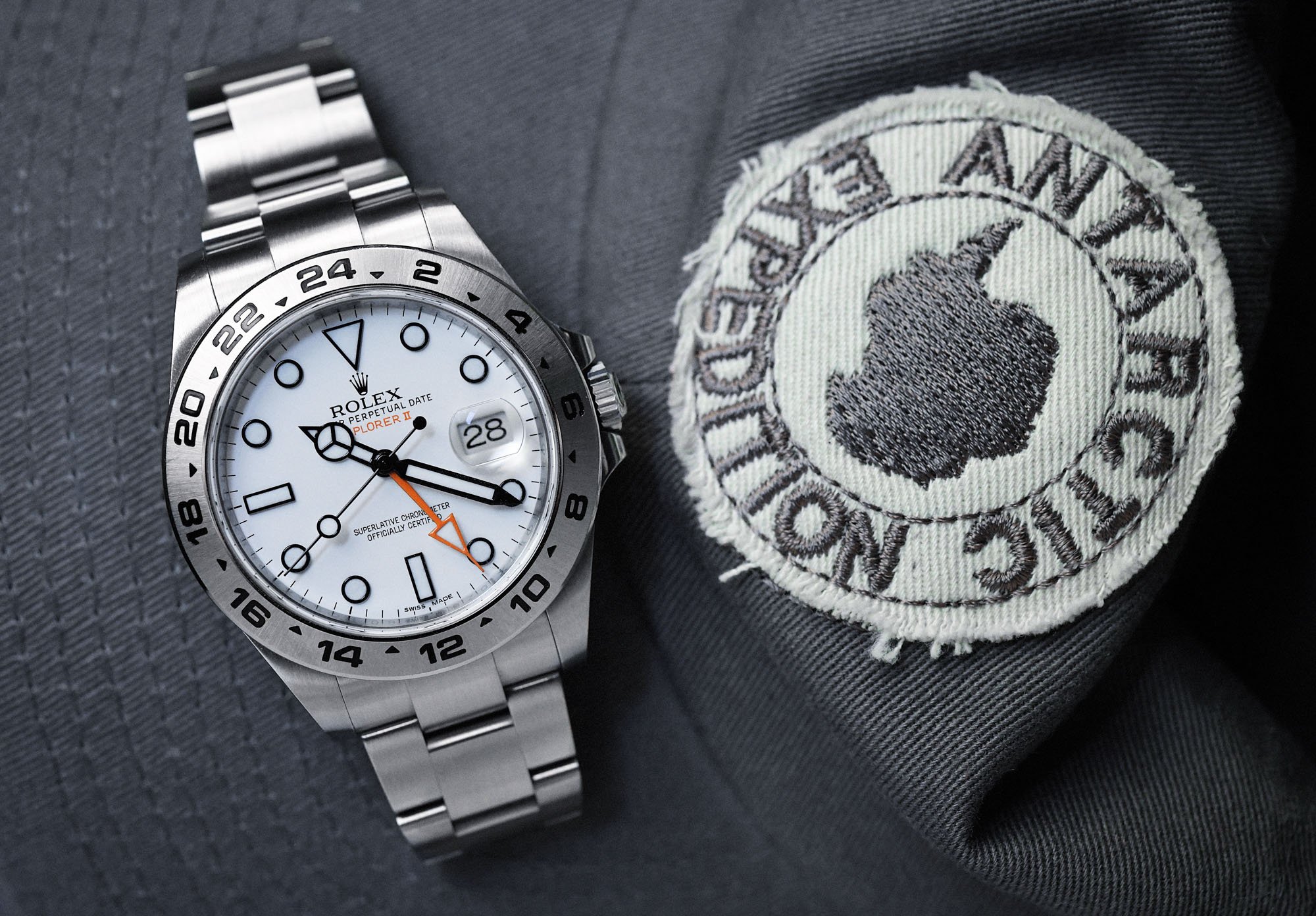 At that point, I felt that having five watches was a handful (little did I know that that was just the beginning). I was thinking of ways to keep track of which of watches got the most wrist time. I thought of an Excel file (boring) and maybe a written watch journal (not practical). Then, while waiting at the doctor's office, an idea hit me: a visual presentation of the watches resembling a watch box would be the most enjoyable way for me to keep track of my "wrist load". To make things convenient, I thought Instagram would be a good platform as I could upload to it any time of day and quickly check and track my watches' use.
RJ: So @watchyouwearin was born!
Johann: Exactly. I didn't know other "watch accounts" existed at the time. This was meant to be an entirely private tracking tool. To my surprise, other watch accounts started following @watchyouwearin!  Following other accounts and making friends soon followed (both online and offline). I know this sounds stereotypical, but it took a life of its own, and here it is today. I actively rotate my current collection on @watchyouwearin.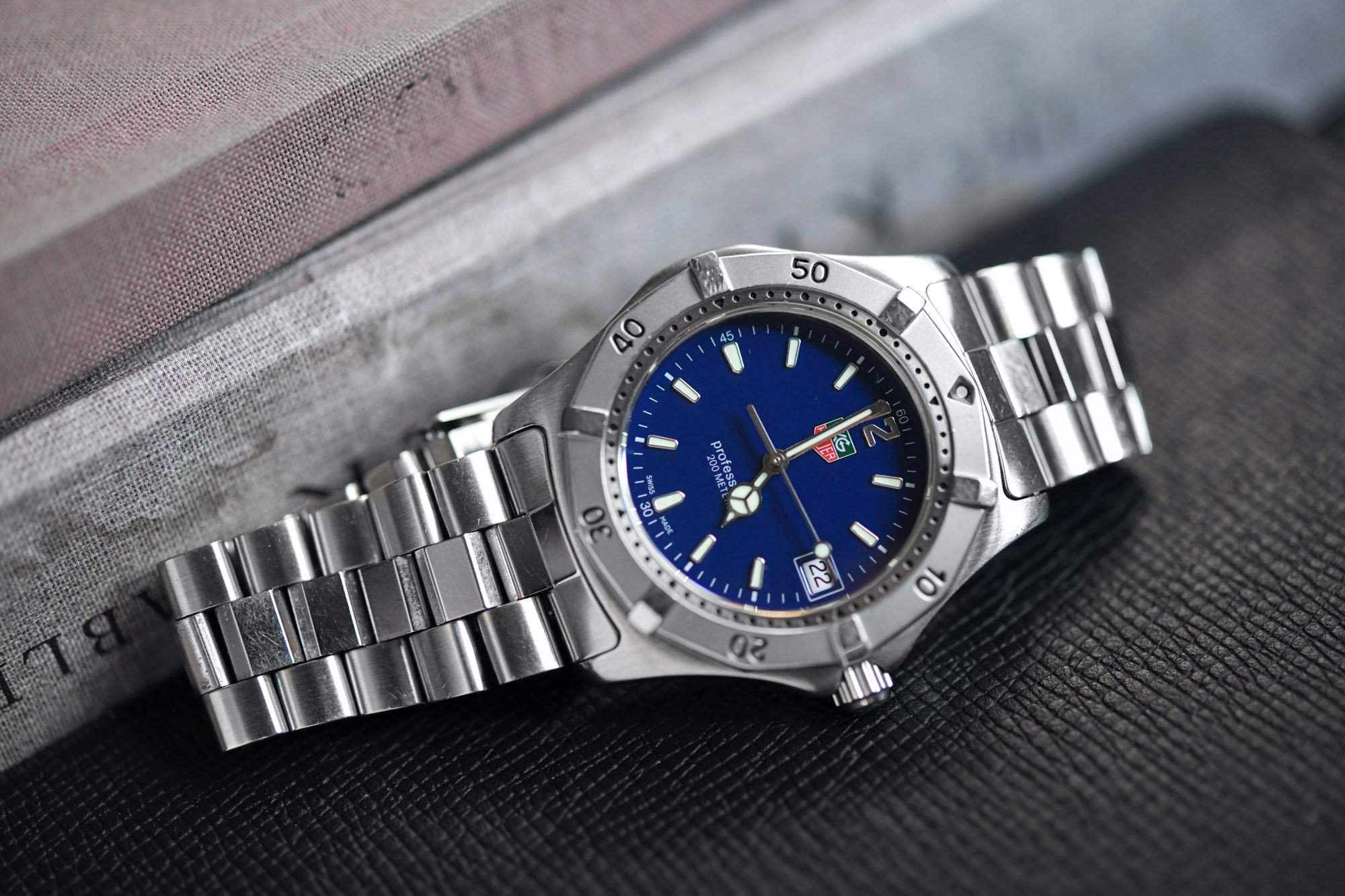 RJ: Cool! And you have a fair share of followers! Now, please tell us about the  TAG Heuer 2000 you've posted recently.
Johann: I'll begin with the post that caught your eye… We've all heard about Paul Newman's Daytona and Marlon Brando's GMT, but have you heard the story of Bill Gates's TAG Heuer?
My dad spent his career as a banker. The pinnacle of which was heading a distinguished bank in the Philippines. His job came with a few perks. One of those perks was being invited to prestigious conferences all over the world — one of which organized by Microsoft in the late 90s. Mr. Bill Gates was to personally meet the intimate group conference attendees.
When he first met the small group of bankers, Mr. Gates decided to start with a little ice breaker.  He cupped his left wrist in his right hand and asked them to guess how much the value of his wristwatch was.  All those in the room gave their "bids", including my dad.
…he thought Bill Gates's watch should be around US$600
Bit of background — my dad is pretty much a "watch muggle".  Content to wear whatever old watch he had, he never really knew (or cared) much about them. He laid down what he thought was a generous guess. The amount? He plumped for a paltry 600 bucks.
As the conference came to a close, the "winner" of the guessing game was announced. Everyone else had bid tremendous figures. My dad's bid was the lone small bid. It really stood out. Turns out, it was the closest one.
Bill Gates took the watch off his wrist, and it was given to my dad.  He took it home, along with a giveaway (then) state-of-the-art Windows CE HP Jornada.
My dad wore the TAG for a few years, then one day, took it off his wrist and gave it to me. (Okay, I begged for it). Surprisingly, he'd never bothered to resize the watch. It hung loose on my dad's wrist and collected scuffs as his "daily beater" — his office desk diver, golf game companion, and Sunday dinner equipment. It now is a proud part of my collection, because of its unique provenance — Bill to my dad; my dad to me.
I hardly wear it, but, when I do, I feel compelled to tell this story. When I asked my kids which watches they would want to inherit from me someday, my youngest son (the more sentimental one) called dibs.  When that day comes, then it will be his story to tell.
 RJ: That's really special. So, besides being one of us — a watch — what is it that you do?
Johann: I'm a lawyer by profession, a university professor, a fine art photographer, and a jazz musician. On the photography side, I've had several solo exhibits, with my work being displayed and acquired in multiple countries. I've been a lawyer for twenty years and teaching for eighteen of them. My jazz band has our weekly gig, which I enjoy immensely.
RJ: Sounds like you do the things you love! We have quite a few photographers amongst our readers, do you have a  story to share there as well?
Johann: Yes! I also collect film rangefinders and have a barn find story to tell on that. When I was still actively collecting cameras, I would stop by garage sales to see what old cameras might be up for disposal. There was one I dropped by and saw a Nikon S2 with a Nikkor 5cm/1.4 and original leather case.  The garage sale was offering it for the equivalent of US$20 for the whole kit.
Honestly, I didn't want to rip anyone off, and I wanted to pay a fair price for it.
Overtaken by a surge of morality, I picked it up and gave the lady US$200 for it I told her to keep the change. Honestly, I didn't want to rip anyone off, and I wanted to pay a fair price for it. I think the seller may have been tempted to either keep it or raise the price. Instead, she appreciated my fairness and gratefully let me buy it.
It took a few months and little more funds to get the S2 and lens to perfect working condition. It now sits proudly as part of my camera collection, alongside others that I have collected throughout the years.
RJ: Sounds like a great deal, and I like the fact you've been fair to the original owner. 
Johann: I'm not a believer in karma, but I guess some good juju must have rubbed off on me as I've been fortunate enough to acquire some good cameras and lenses at reasonable prices which later turned out to be quite valuable. Each has a nice story to tell. But I won't bother you with those here.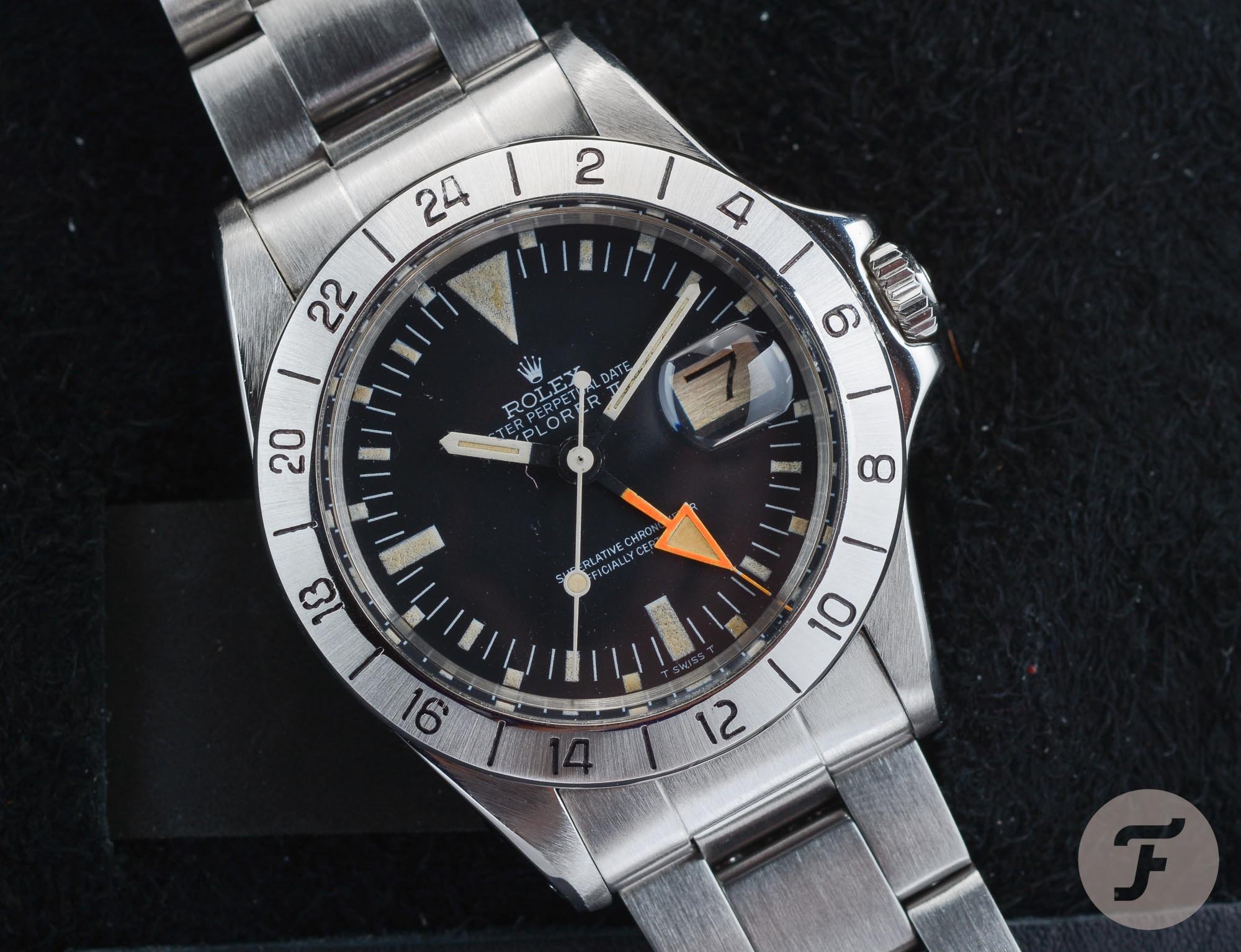 RJ: Back to watches, you seem to have quite a collection! What is your grail watch?
Johann:  My grail watch is a Rolex Explorer II 1655. At today's market prices, I think they're a bit overpriced, so I'm still waiting patiently for my "barn find".
I don't "flip".
I don't consider myself a "collector" as I buy watches for my personal use. No safe queens in my collection! But I'd gladly sell a watch I don't use anymore to a friend. And I wouldn't try and make a profit on it. I would sell it for the price that I paid. Maybe even a small discount, if they really wanted it. Other than that, I don't "flip". Again, maybe some good karma here as I've been able to acquire my watches at retail or cheaper (yes, including my ceramic Daytona), with a wait time of not longer than a couple of months. The dealers that I've bought from have become friends as well, which is probably the most rewarding part.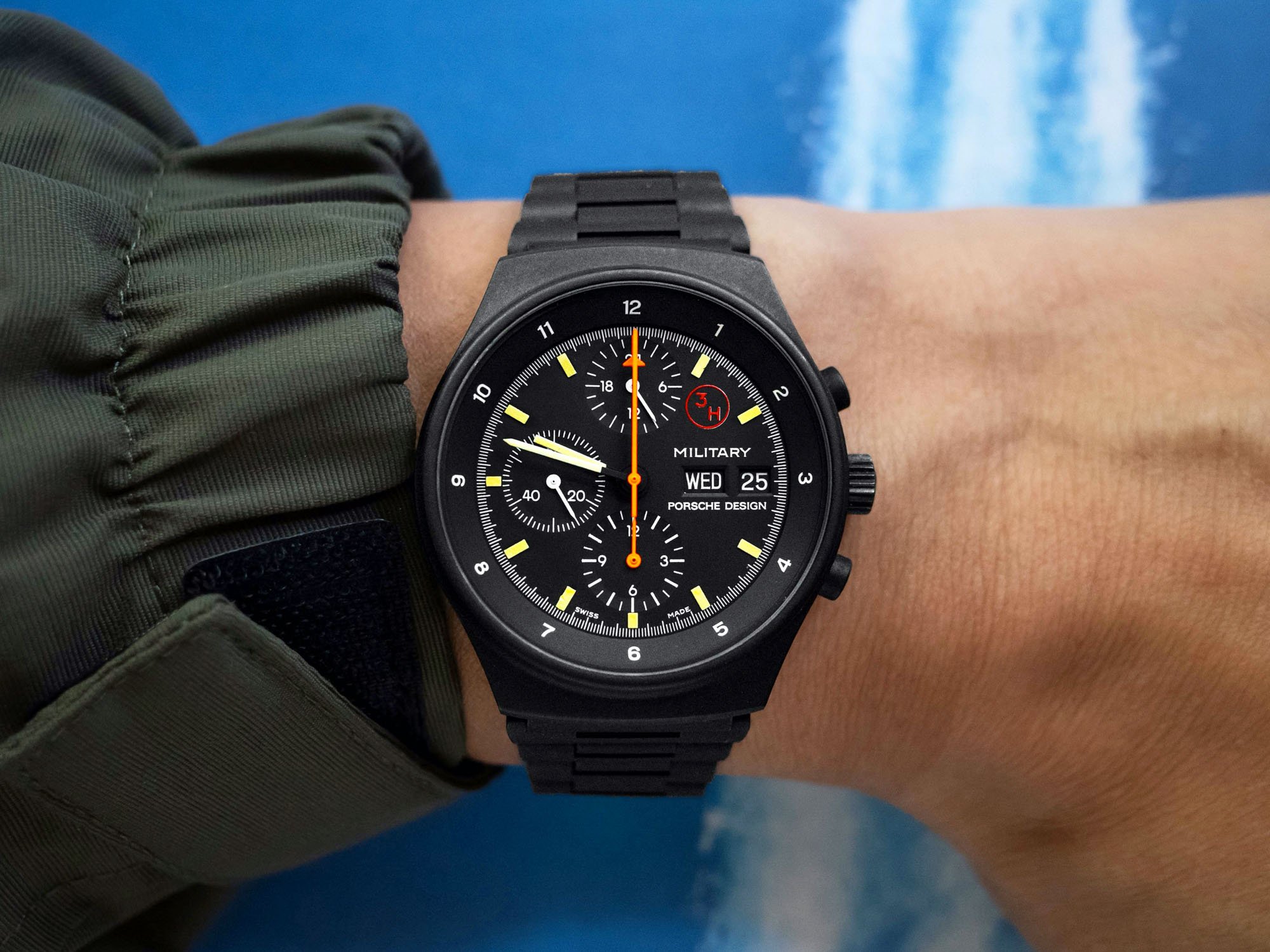 RJ: So what are your favorites?
Johann: Some favorite watches from my watch box, aside from my Rolex tool watches: an Orfina Military Chronograph that Maverick wore in Top Gun (my guilty pleasure), a NOMOS Glashütte Club Campus with "DUDE" engraved on the back, and a JLC Reverso which was a gift from my sister.
RJ: Thanks for your time!
Make sure to visit & follow @watchyouwearin