Independent Insights: A Carbon Fiber Customized Patek 5711 from DiW? Plus More!
Someone dares to mess with the classic 5711 blueprint!
Hey there indie fans. I'm back at it with another episode of Independent Insights. Whenever I see new releases or indie news that I find interesting, I will put together a short roundup. It seems I'm not alone in enjoying this area of the industry we call our hobby!
This week, we see a new update to a non-military-issued German watch, a jazzy retrograde GMT watch, and carbon fiber 5711. If that sounds good to you, then read on!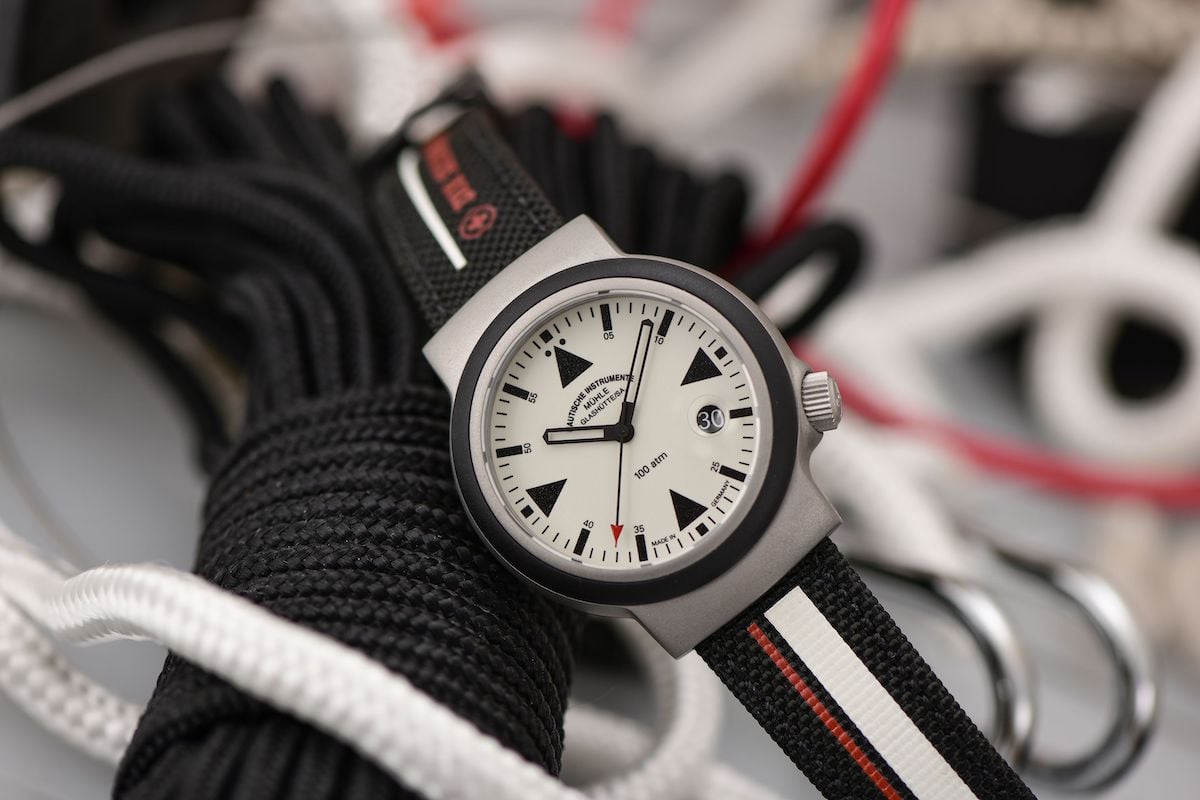 Mühle Glashütte S.A.R. Rescue-Timer LUMEN
Mühle Glashütte is perhaps not the first brand that comes to mind when you hear the name Glashütte. Maybe it has been overshadowed by its neighbors in recent times. That said, the German brand does have some pretty tasty models in its collection, including the S.A.R. Rescue-Timer. This watch has been accompanying the maritime rescue workers of the German Maritime Search and Rescue Service (DGzRS) on their missions since February 2002. For fans of officially issued watches, this is pretty darn cool! These brave sea rescuers undertake an important and dangerous job to which many lucky people owe their lives.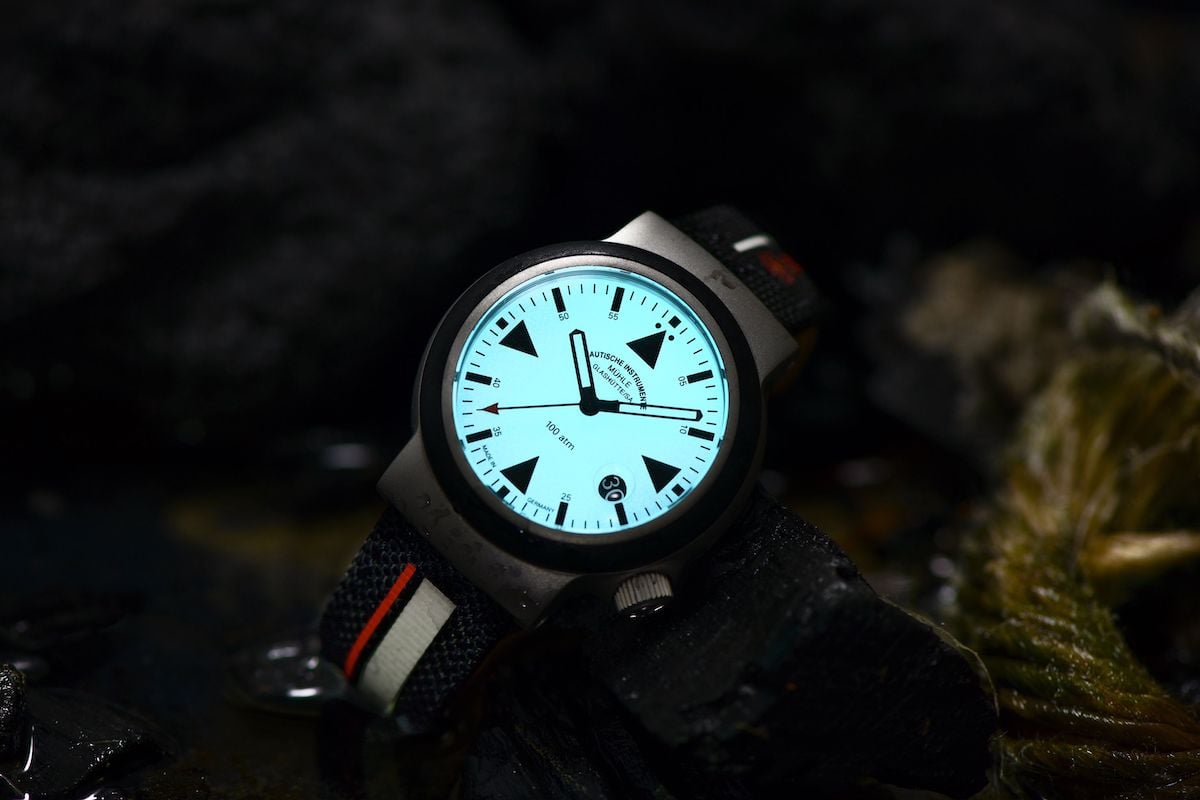 The S.A.R. Rescue-Timer is not just another water-resistant tool watch. There are some serious upgrades over similar style watches that make this an absolute natural for the job at hand. Firstly, the stainless steel case is resistant to an impressive 1,000 meters. The sapphire crystal is a belt-busting 4mm thick to help it cope with the rough conditions experienced at sea. Finally, Mühle Glashütte has upgraded the Sellita SW200 movement to improve shock resistance with a woodpecker-neck fine adjustment. Versions of this watch have been in use since 2002, but the newest iteration sees some upgrades in the readability department.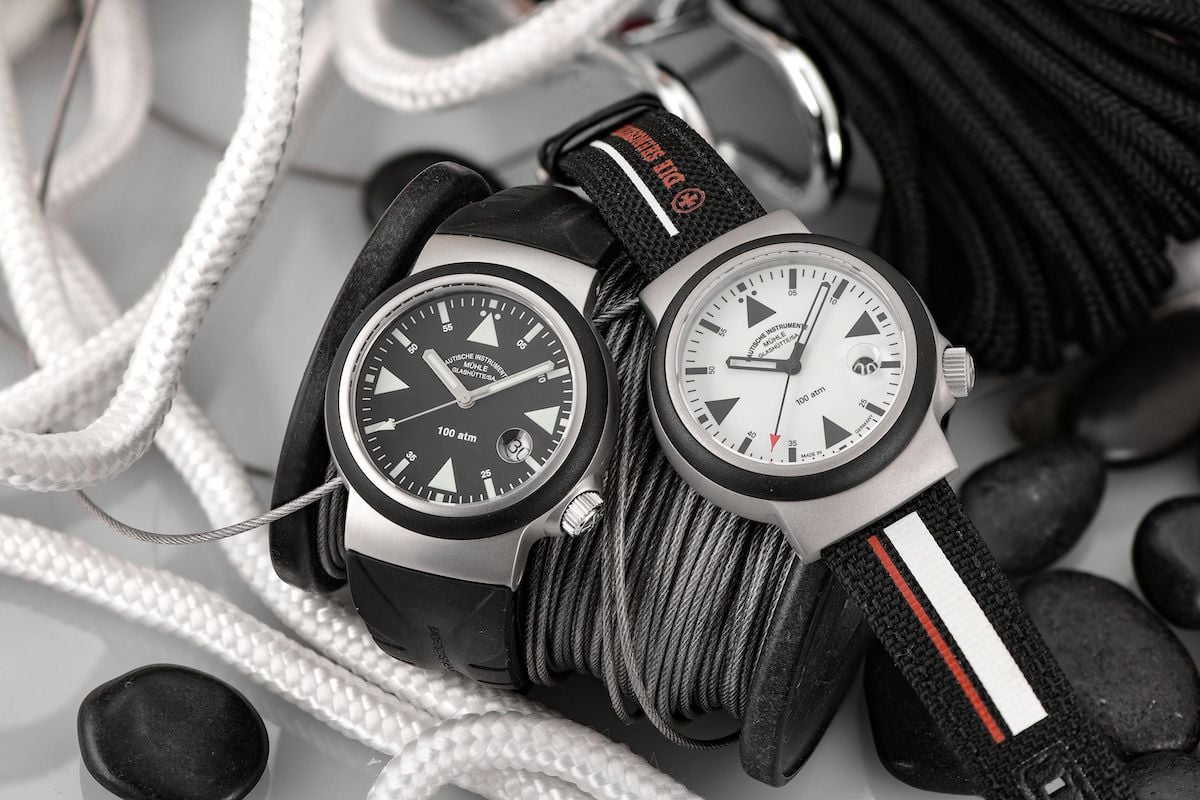 Light it up!
The entire S.A.R. Rescue-Timer LUMEN dial is wholly covered in Swiss Super-LumiNova to allow unparalleled legibility in all conditions. The distinctive all-black skeleton hands are easily legible thanks to the contrast against the cream-colored background. Traditionally available on a rubber strap or stainless steel bracelet, Mühle Glashütte has now introduced a new textile strap as a third option. The new strap was developed especially for the S.A.R. Rescue-Timer LUMEN and complements the color scheme of the watch's illuminating dial.
Find out more about Mühle Glashütte and the brand's history with the German Maritime Search and Rescue Service here. The S.A.R. Rescue-Timer LUMEN starts from £1,830.00.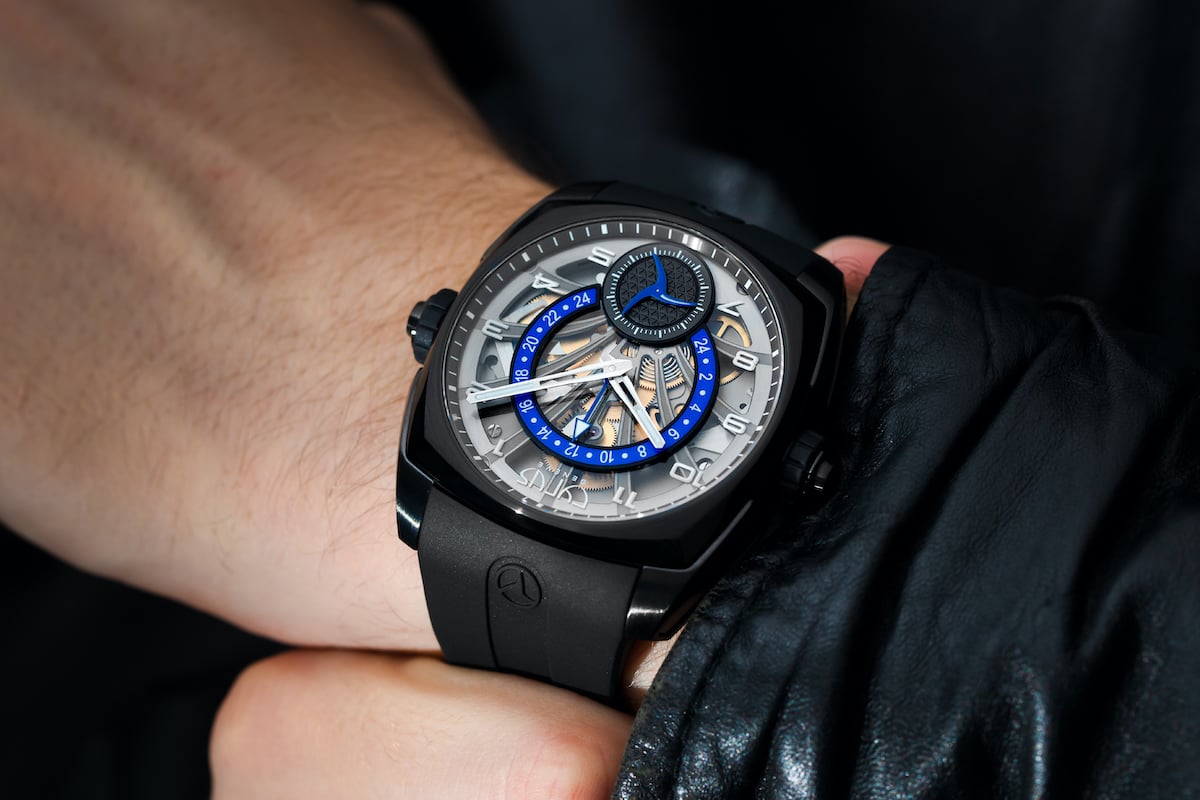 CYRUS Klepcys GMT Retrograde
CYRUS is a Swiss independent brand that I do not see mentioned very often. It is a relatively young brand in the market at just 11 years old. Still, it does some very cool stuff, as evidenced by today's focus, the Klepcys GMT Retrograde. CYRUS has just released the new model in three combinations of titanium, and DLC titanium made together with watchmaker Jean-François Mojon.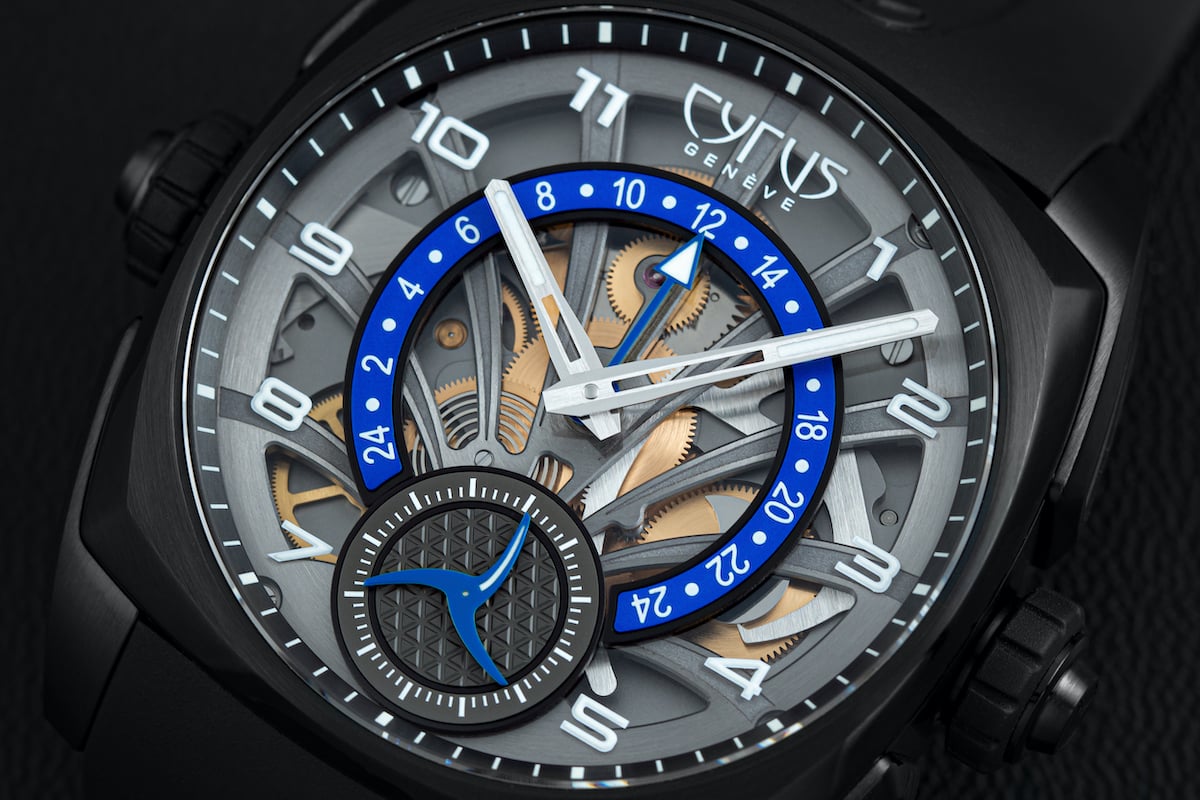 The modern case shape measures 42mm and is the smallest case size from the Swiss brand to date. The Klepcys GMT Retrograde is also 13.9mm thick. Combined with the case diameter, this makes for a very wearable experience on paper. The case has two crowns, placed symmetrically at 3 and 9 o'clock. The crown at 3 o'clock is used to wind the movement and set the local time. Its counterpart at 9 o'clock sets the GMT function via a button.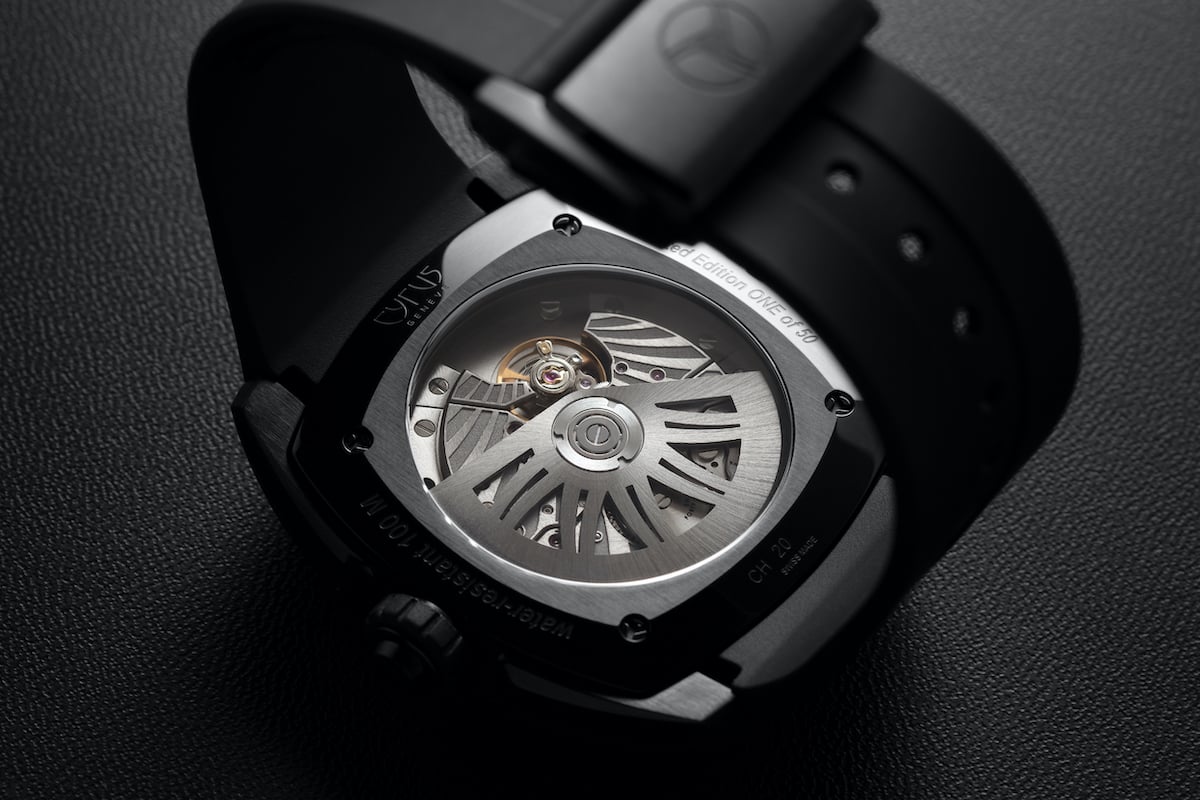 As the GMT retrograde terminology might suggest, the second time zone is displayed via a bright blue retrograde sub-dial in the center of the dial, with a matching blue hand. The local time is read from a more conventional, peripheral, 12-hour scale with large semi-skeletonized hands. The main dial itself is skeletonized to allow a peek at the movement underneath. The skeletonized bridges all draw the eye down to the seconds sub-dial at 6 o'clock. There is quite a lot going on, but it is well balanced and adds a lot of depth and detail. I rather like the overall effect!
Find out more on CYRUS's website here. The Klepcys GMT Retrograde is limited to 50 pieces per model, and starts at €18,100.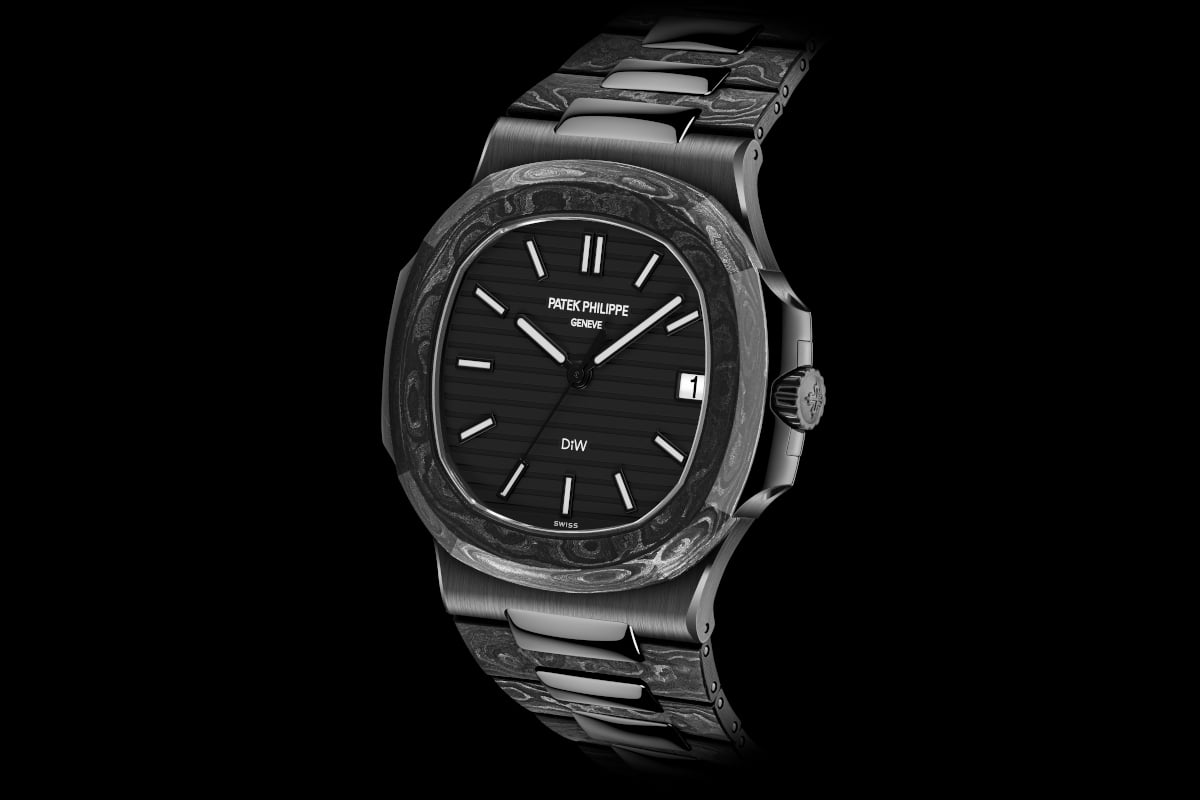 DiW Manufacture Black Grail Project
I love forged carbon fiber. I think it's such a fantastic material and just looks incredibly sleek. The unique patterns caused by the random layering of the Carbon fibers are mesmerizing. When DiW Manufacture began teasing a new project, and I saw hints of forged carbon fiber in the teasers, I was really excited. Last week the brand revealed its project in full, and we were greeted with a potentially controversial concept, but one that I think is pretty darn cool. Whenever a Patek Philippe 5711 is touched or customized, there will be some outrage, but haters gonna hate. For many collectors, the 5711 is regarded as the pinnacle of a collection and the holy grail due to its rarity and desirability. This makes the name Black Grail project rather apt!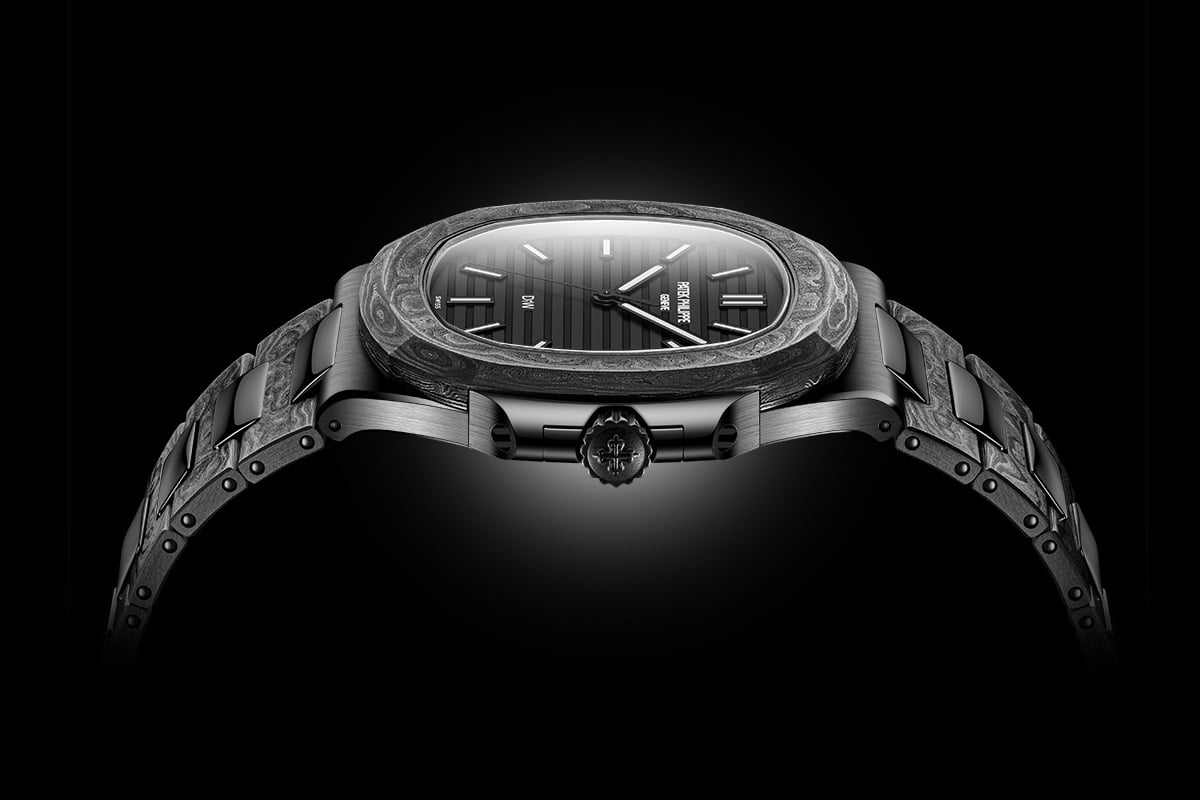 The Black Grail project took DiW Manufacture 10 months of development and 6 months of crafting to achieve. The customized Patek Philippe 5711 features a combined carbon fiber bracelet, a carbon fiber bezel, and Black DLC coated elements (case and mid-links). The bracelet is the most challenging part to make as every single link is hand finished, and carbon fiber can be tough and unpredictable to work with. The dial is also handcrafted at the manufacture with a beautiful sandblasted/matte finish. The Black Grail Project is a very modern reimagination of a watch that has remained largely unchanged since its introduction in 1976. Stylistically it remains faithful to the original, but the carbon fiber adds an edge to the 5711 that has never quite been seen before.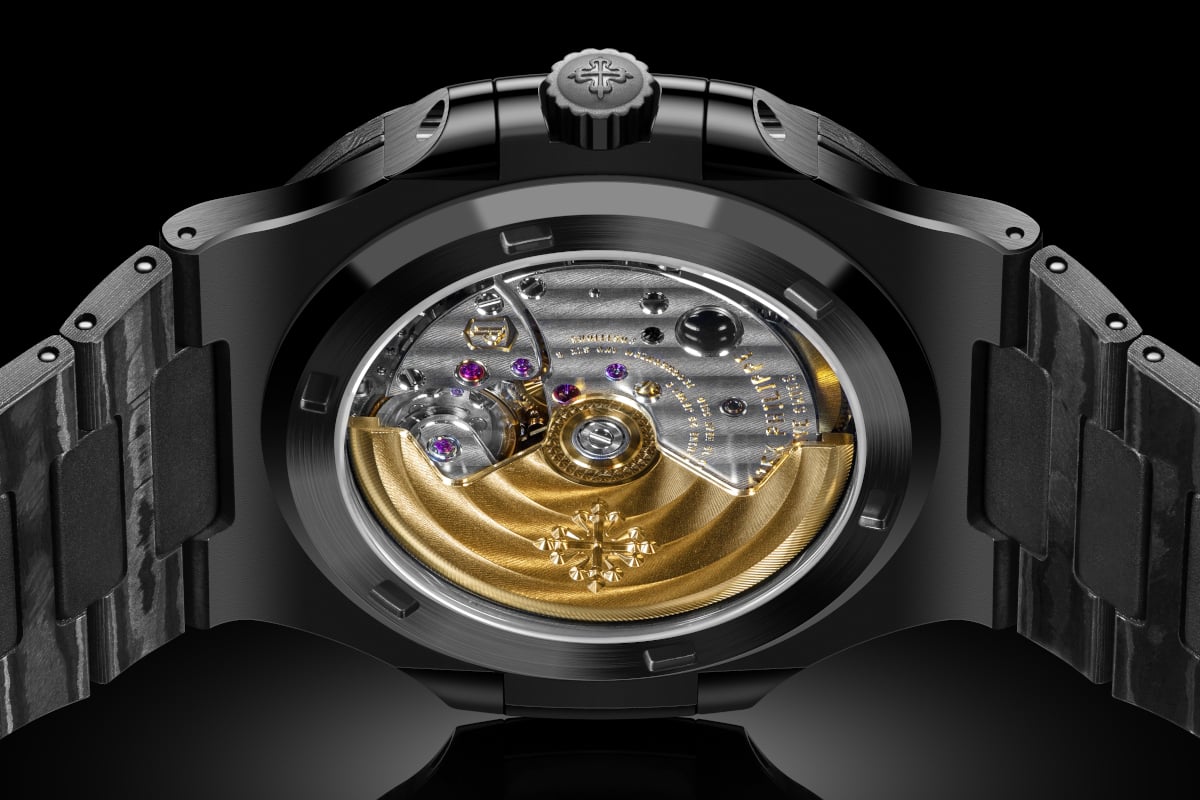 An exclusive club — invites required!
For those interested parties, it will not be available for just anyone. DiW Manufacture is limiting it to members of DiW family who previously requested another custom timepiece. Production is only upon request and the estimated lead time is about 10 weeks. The price tag is €179,990 (including the donor 5711). For those who wish to provide their own 5711, the customization price is €79,990. You can find out more about the Black grail project on DiW's website.
And that is it for this issue of Independent Insights! Some interesting watches for sure. Which is your favorite? Mine is probably the CYRUS Klepcys GMT Retrograde, as it's something a bit different. Do you like the Black Grail Project? Are you outraged that someone dared mess with the classic 5711 formula? Let's talk about it in the comments!
Follow me on Instagram: @davesergeant