Independent Insights: Czapek, Louis Erard, Marloe, And Ulysse Nardin!
More indie goodness!
What up, indie fans! Long time no see! It's been a while since my last Independent Insights column, but I have a small collection of cool things I'd like to share with you. This week I have some more prominent brands in the melting pot as well as one microbrand. Before I get started, I'd love to hear more from you regarding these articles. Do you like hearing about the bigger independent brands too, or do you prefer the small brands? What do you want to see in this column? I'd love to hear more from you! OK, let's do this.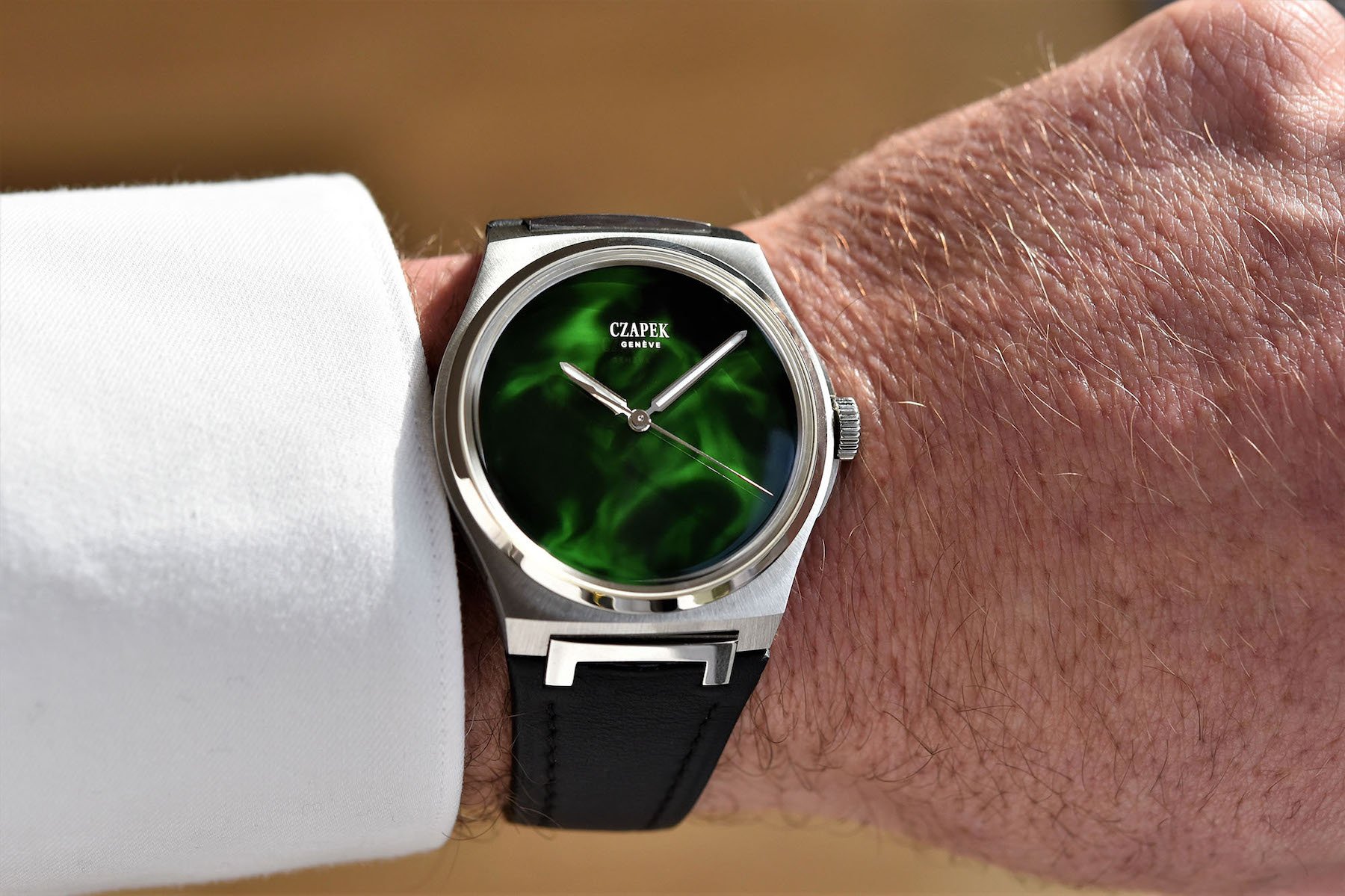 Czapek Antarctique Emerald Iceberg
Let's start with a good one. Let me preface this by apologizing: Czapek has already sold out of this watch. Czapek & Cie. released the Antarctique Emerald last month, and it seems collectors snapped it up super fast. I mean, I'm not surprised; every time Czapek releases a new variant of its Antarctique, it seems to sell out in a flash — 1–2 days tops. It's not hard to see why. The SHX5 micro-rotor movement is just a joy to behold. The glorious dials we see placed on top are just the icing on the cake.
Mystery of the emerald icebergs. If you're questioning the idea of an emerald-green iceberg, fear not; it's actually a thing. Found only in the Antarctic region (nice tie-in to the model name, right?!), they're even referenced in the classic 1798 poem The Rime of the Ancient Mariner. Poet Samuel Taylor Coleridge describes an Antarctic sailor seeing "ice, mast high … as green as emerald". While still not definitively explained, scientists that iron oxides in rock dust from Antarctica are the cause for the icebergs' green.
Sure, that's just a typical marketing spiel, but whatever, the dial is hot. Every dial is hand-varnished with the effect created using a proprietary technique developed by Czapek's partner Metalem in Le Locle. The dials are first varnished, then hand-painted with a brush, lacquered, and finally polished. All the steps are done by hand so that each dial is unique. If you want to read more about the Emerald Iceberg Antarctique, have a quick look at Czapek's website here.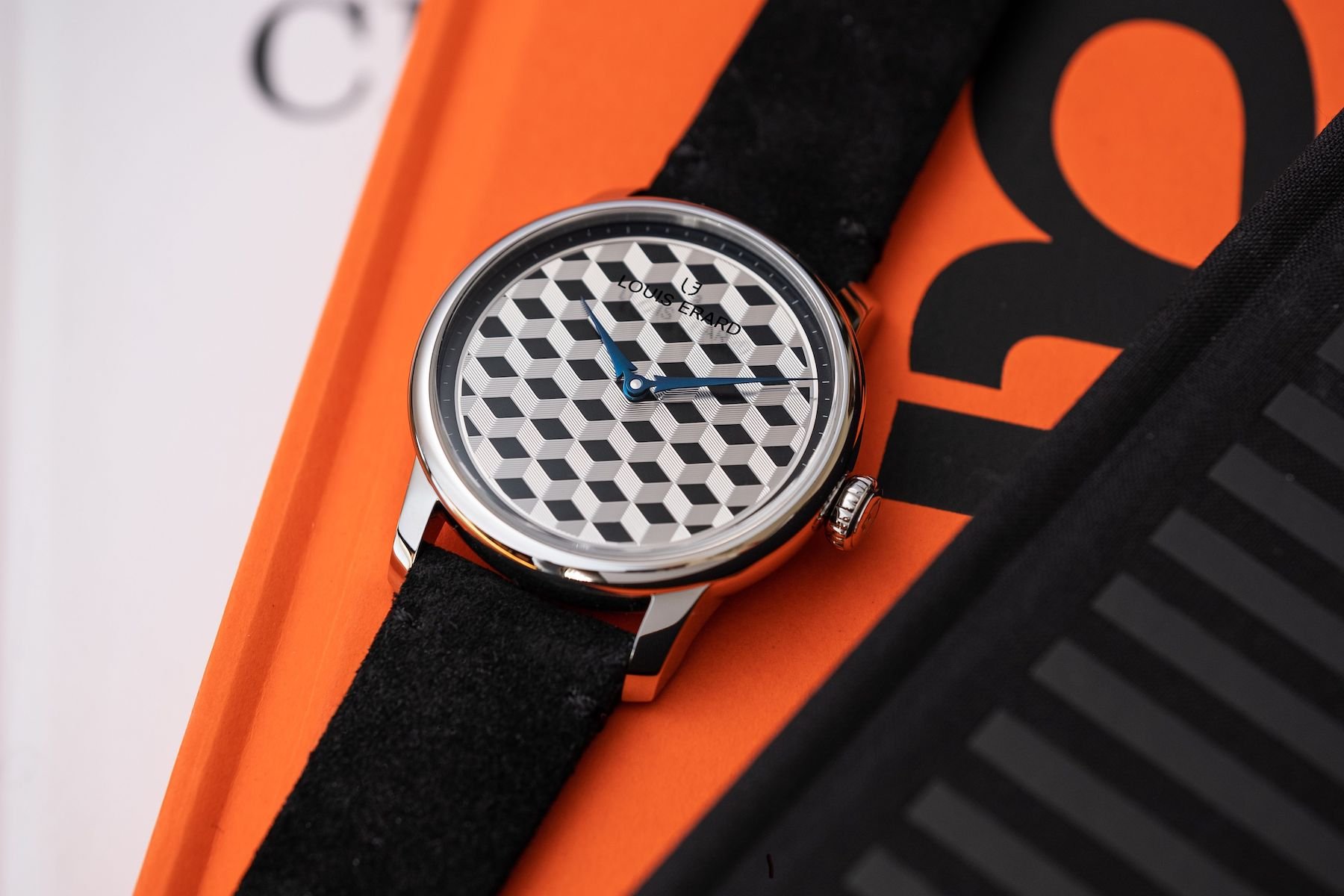 Louis Erard Excellence Guilloché Main
At the end of last month, Louis Erard dropped my new favorite piece from its collection. The Excellence Guilloché Main is a relatively simple watch, displaying just hours and minutes only. The reason for this simplicity is so that the stunning guilloche dial can take center stage and shine. Featuring a geometric-cubes pattern, influenced by famed artist M.C. Escher,  the Swiss brand makes the dials using intricate hand guilloché. It is one of the most traditional artistic craftworks still employed in the watchmaking industry today.
Louis Erard achieved the pattern using a manual guilloché rose engine lathe. The artisan relies on their dexterity to create a precise engraving, but the demands are extreme. Just a single deviation in the pressure exerted on the chisel, or a single broken line, and everything has to be started over.
Given the price of CHF 3,900, I genuinely believe that this watch offers some serious value. The hand guilloché dial is fantastic, and usually, you'll only find this type of craftsmanship at much higher prices. I'd love to see this one in person! At 42mm, it's on the larger side of my tastes, but for that dial, I could probably make an exception. Find out more on the Louis Erard website here.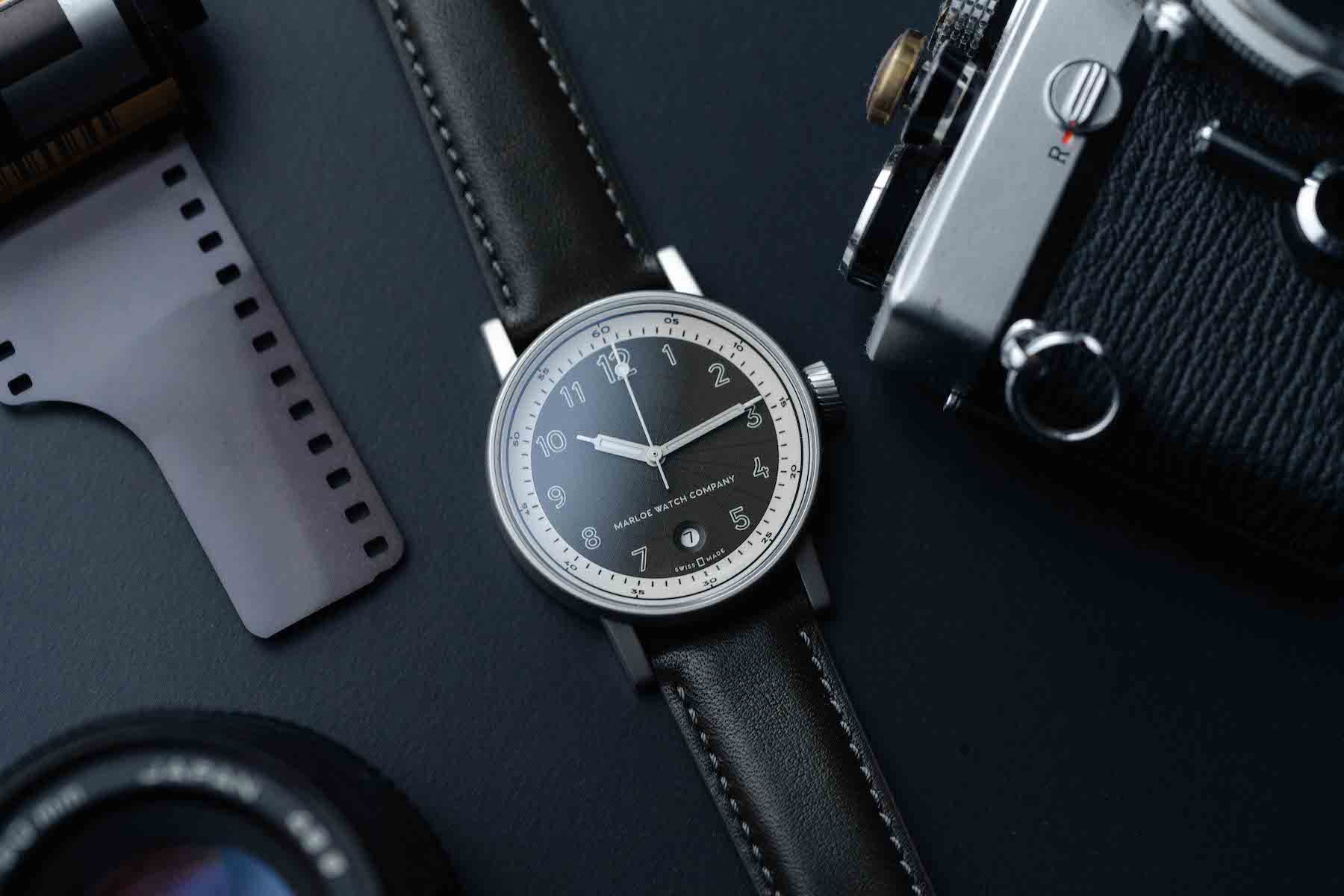 Marloe Haskell Global — An eco-pledge
I'm not exactly a patriot, but I enjoy seeing noteworthy releases and projects from British brands. Marloe is one such British microbrand, and its latest release is one that I deem worthy. The brand has recently announced the new Haskell Global, an addition to the Haskell family of watches. The Haskell is the brand's GADA (go anywhere, do anything) beater, which is designed to raise awareness of the global community's environmental issues and contribute to positively combating them.
Shining a spotlight on deforestation, ocean plastics, and global warming, profits from the hand-wound Haskell Global watch will also support a range of charitable or sustainability causes, including an upcoming educational expedition in Antarctica.
The brand hopes to raise over £5,000 to support the #WeTwo expedition, led by adventurers Dwayne Fields and Phoebe Smith. Inspired by the duo's own unlikely career paths, the 100% carbon-negative trip is offering young adults from underprivileged backgrounds a once-in-a-lifetime opportunity to visit the White Continent and study first-hand the impacts of climate change.
The Marloe Watch Company Haskell Global costs £795. Marloe will donate £100 from each sale to the #WeTwo expedition. Read more on Marloe's website.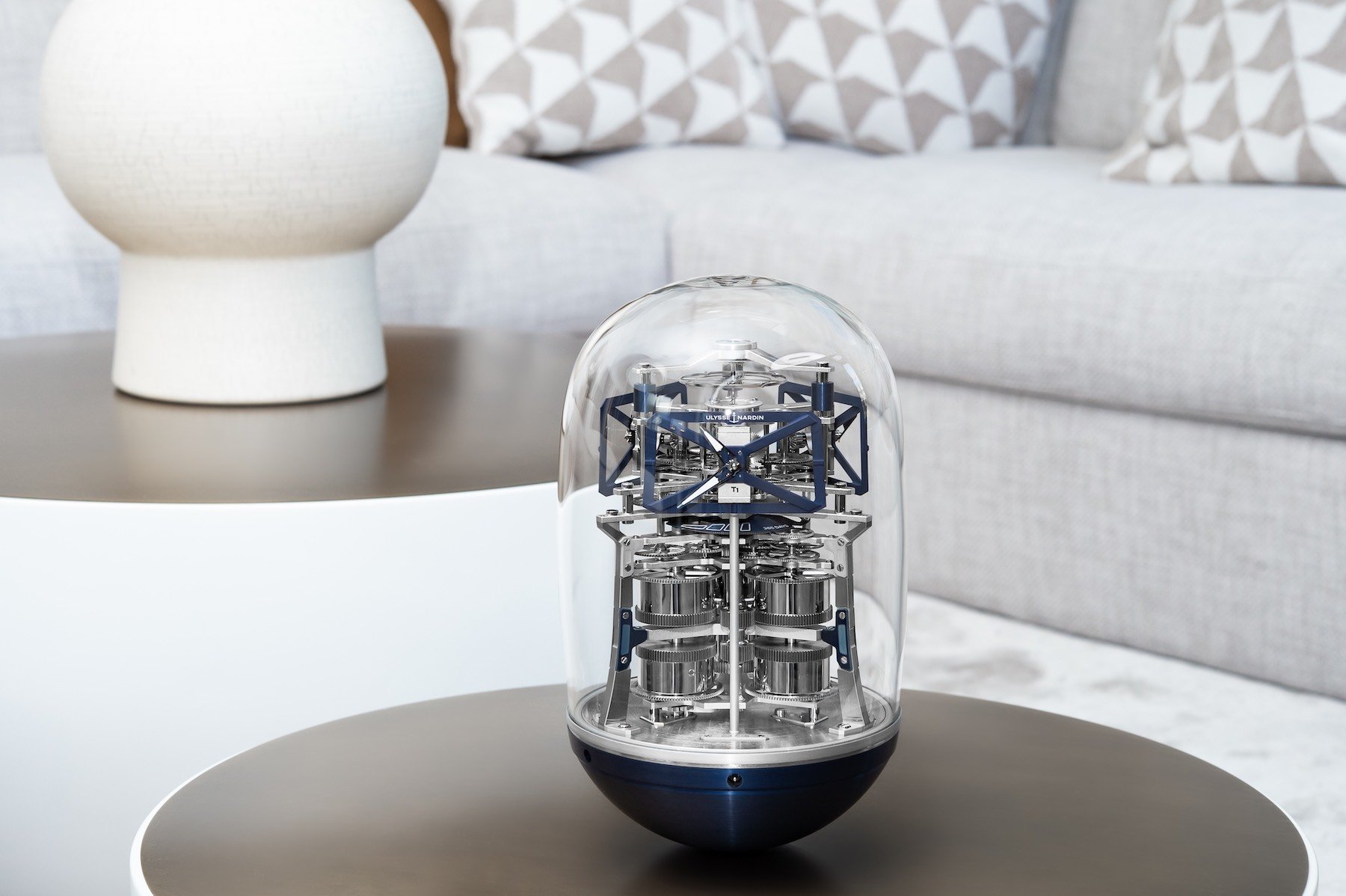 Ulysse Nardin UFO
OK, so French luxury group Kering owns Ulysse Nardin, so it is not strictly an independent brand. But, when I saw this one drop into my inbox, I couldn't help looking at it with a mixture of confusion and awe, and I decided to include it here anyway. It's not a watch, that much is obvious, but it took me a few moments to work out what this mechanical alien was. Spoiler alert: it's a clock. Not super interesting in itself, but just looking at this thing is fascinating. I imagine that if you're reading anything on Fratello, you have a love of the mechanical timepieces and are likely as fascinated by their mysterious inner workings as I am. I cannot help but be mesmerized when a horological object displays its magic.
With its 675 components and triple-dialed time zones, the Ulysse Nardin UFO is the futuristic interpretation of what the brand's designers, engineers, and watchmakers think a marine chronometer should look like in 175-years' time. The clock is housed in a buoy-shaped glass chamber and is weighted at the bottom allowing it to rock gently while always self-balancing. It's supposed to mimic the ebb and flow of tides and the perpetual movement of the ocean.
You can read more about the Ulysse Nardin UFO on the brand's website here. Price: €35,900 — limited edition of 75 pieces.
That's it for this issue. As ever, let me know what you think about these different watches (and clock) in the comments! Until next time, folks!
Follow me on Instagram: @davesergeant