Independent Insights: Maen Launches A Stunning New GMT! Plus More From Cyrus, Serica & Boldr!
More indie goodness!
Hello and welcome to another issue of my Independent Insights column! I wanted to thank those who have reached out in the comments, and by email, to say that you're enjoying these columns. I enjoy putting them together, and it's always cool to unearth awesome new projects! This week I have a few microbrand projects and one featuring a musician that helped define my guitar-playing years growing up! Without further ado…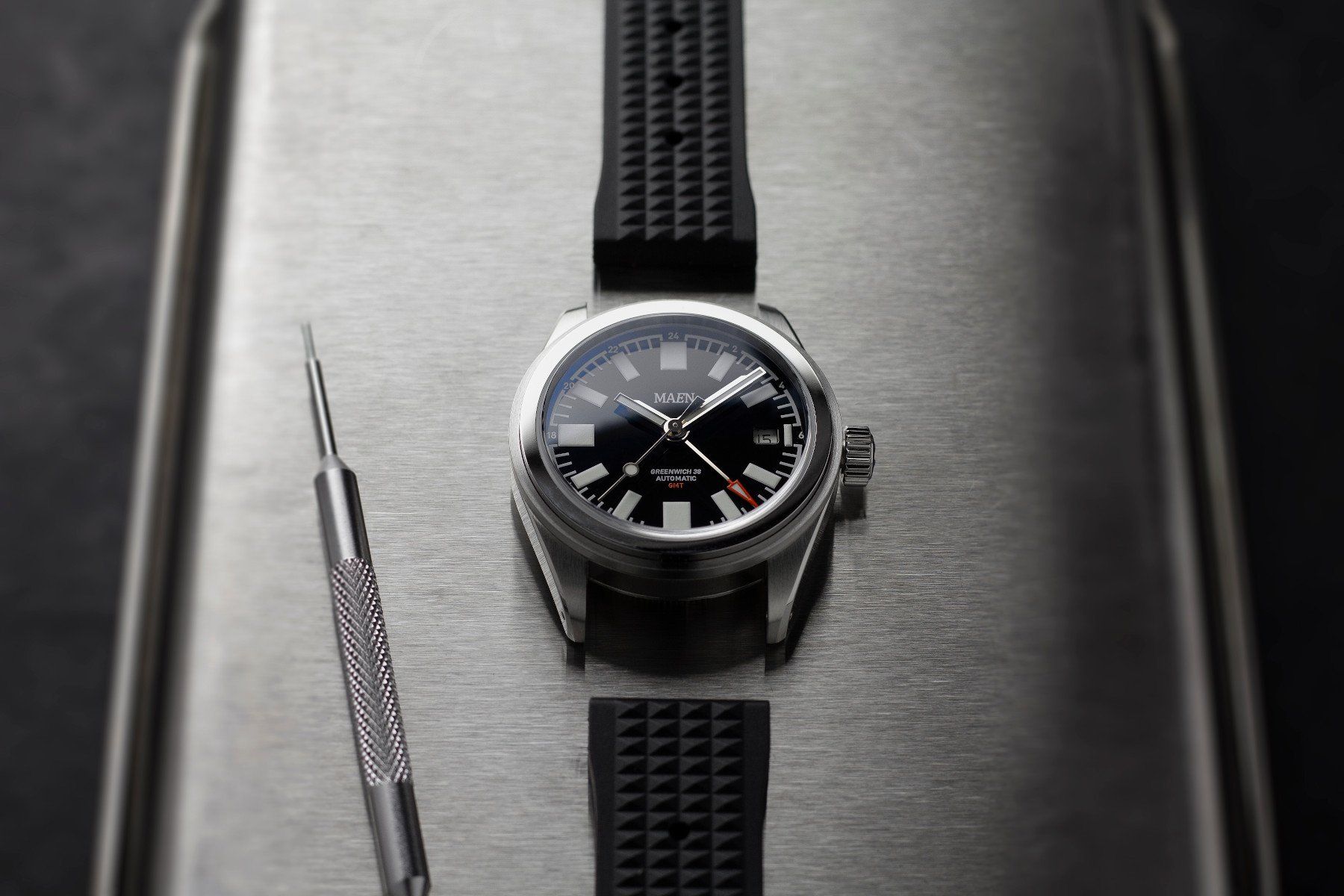 Maen Greenwich 38 GMT
Don't you just love it when something particularly cool finds its way onto your radar? That's kind of how I found out about the upcoming Greenwich 38 GMT from Dutch microbrand Maen Watches. One morning, I checked my inbox and found a forwarded email from my colleague with the information and a link to some images. Now, I get a LOT of emails from brands, small and large, telling me about new watches. Of course, not every email that comes through is exciting, but I always give them a quick read and check out the designs as sometimes it's something really cool. As was the case with the Greenwich 38 GMT we see here today.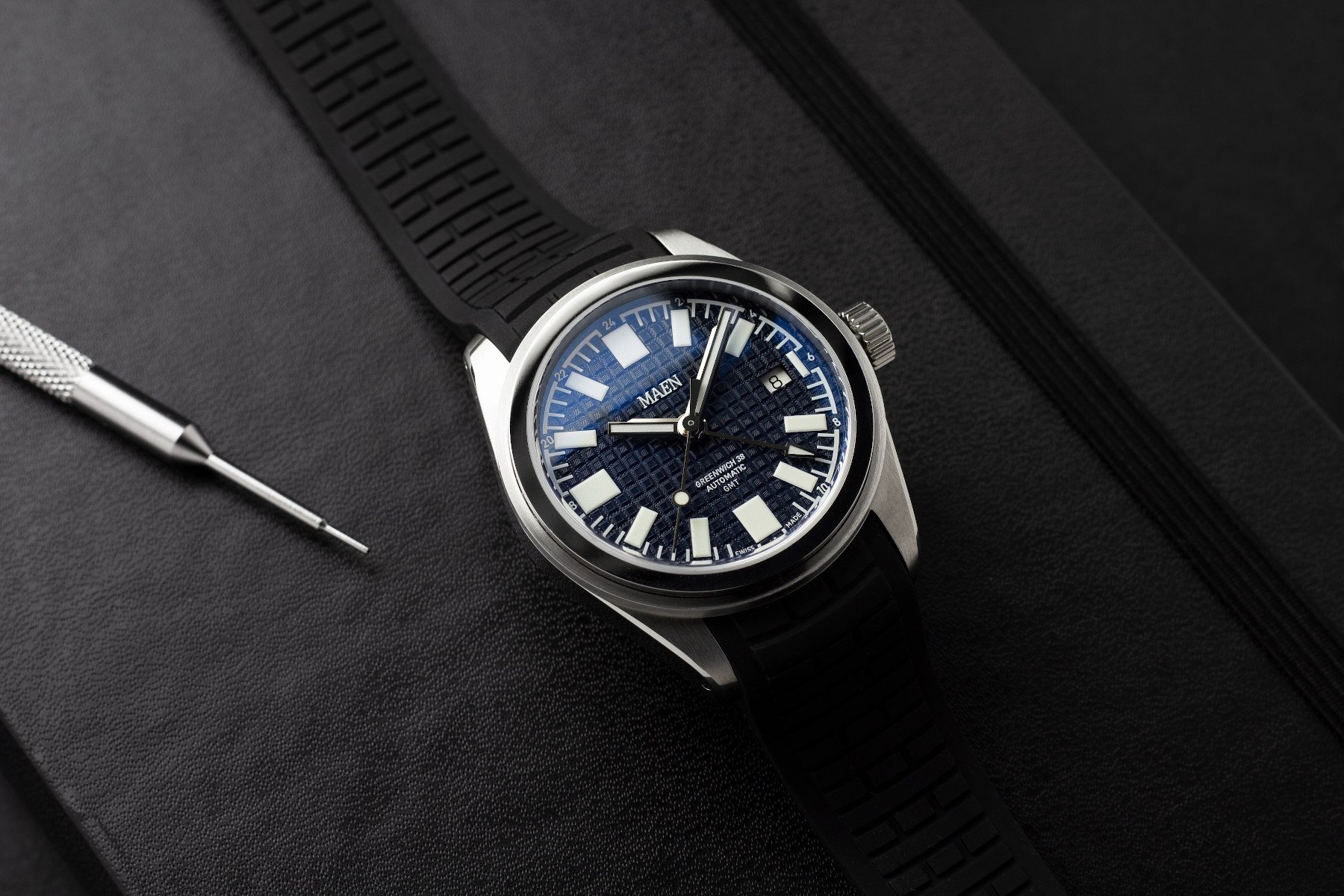 While the dial is quite simple and understated in design, I LOVE how everything comes together in harmony. From the simple and incredibly legible black enamel dial to the splash of color on the GMT hand. There are other color options available, but this was my favorite. The lines on the case look incredibly well thought out, and the stepped bezel is gorgeous. I also loved the integrated rubber strap with the butterfly clasp. I am a big fan of rubber straps. When brands invest in a custom integrated option, I really believe it makes a massive impact on the watch in terms of visual cohesiveness, individuality, and value.
I am incredibly keen to see this one in the metal, so I have reached out to the brand to see if I can get one of these in for a review. I am expecting big things from the Greenwich 38 GMT! The Maen Greenwich GMT 38 is not quite ready for release, but it should be available to purchase (no lengthy pre-order wait!) in the coming weeks. This is one I will be keeping my eye on, for sure. There will be 4 different options available at launch, and you can find more information on Maen's website. Additionally, that blue Clous-de-Paris dialed one also looks equally tasty!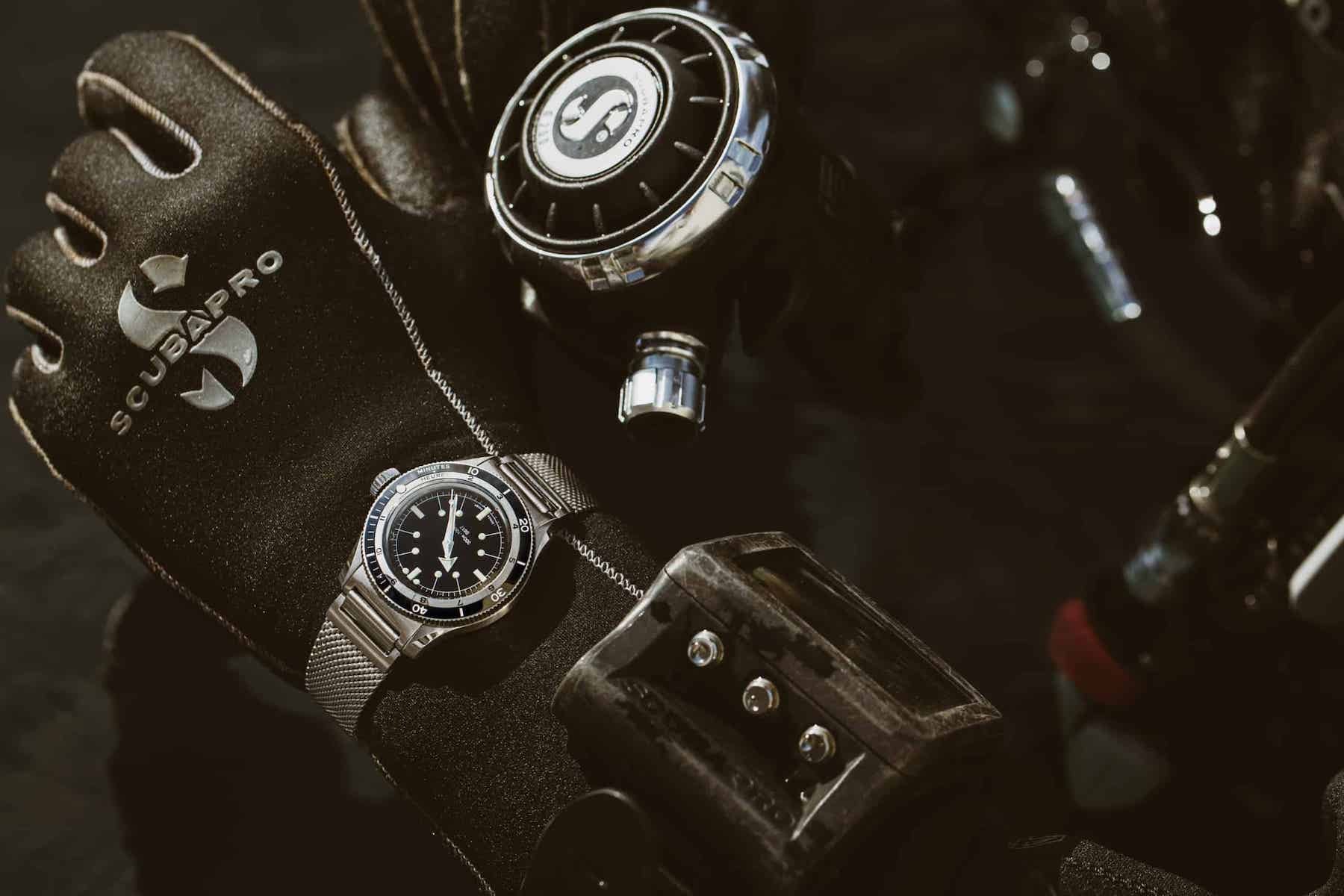 Serica 5303
I first came across Serica watches last year. The French indie brand had released its ref. 4512 — a rather charming, vintage-inspired field watch with a California dial and a bonklip style bracelet. It was a very charming overall watch, and all reviews I ever saw were incredibly positive. I never got to see one in the metal, but owners and reviewers alike raved about the quality. I quite liked the design; it was playful with the right level of nostalgic whimsy. The bonklip bracelet was a bold move but one that perfectly complemented the design. Now Serica is back with its follow-up, the 5303.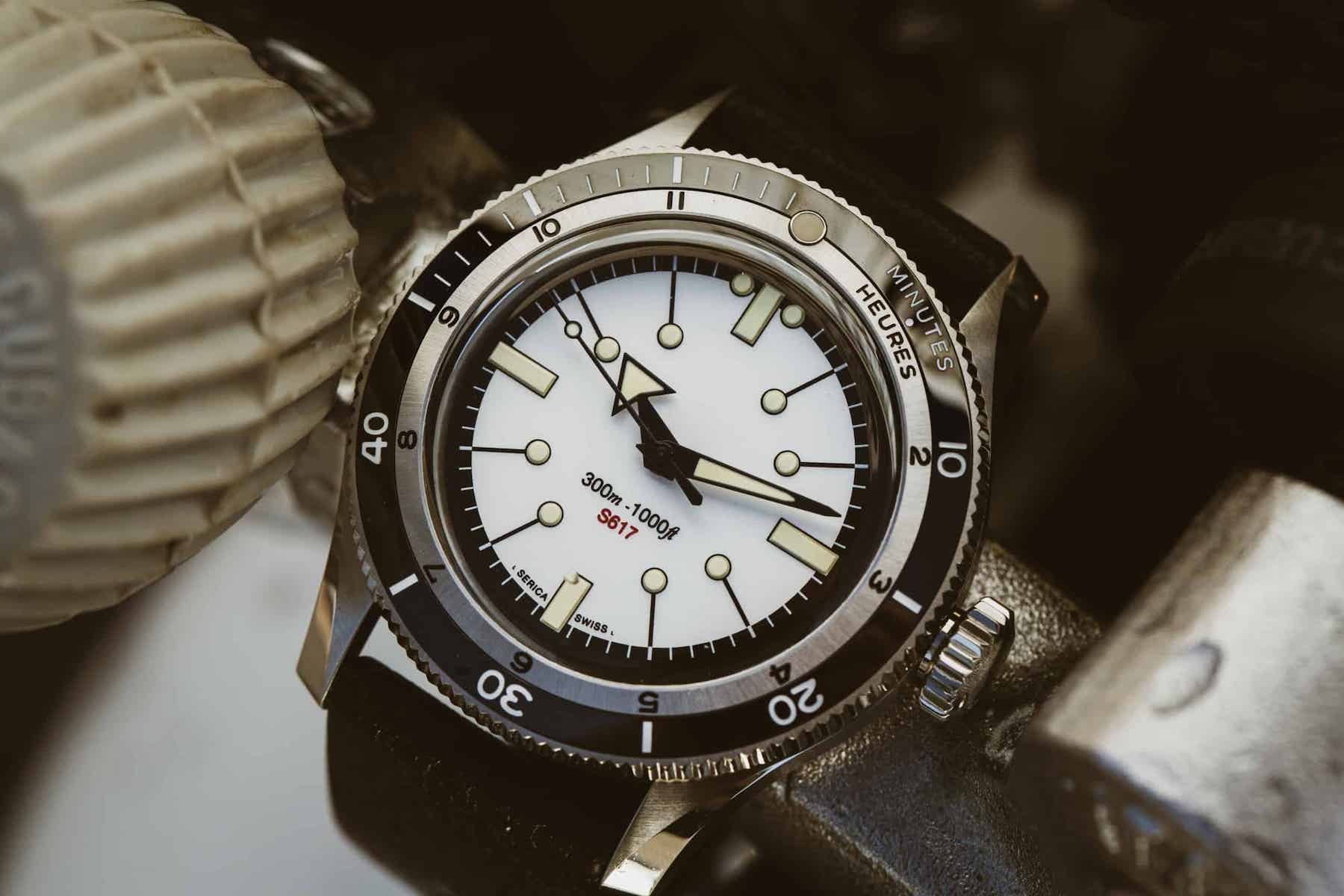 The Serica 5303 is a dive watch with many vintage sensibilities and charm, just like its older sibling. That said, it also maintains a somewhat unique character which is rare among dive watches today. There's nothing inherently new here that's never been done before, but where the design excels is in its overall cohesion. All design elements have been put together very nicely. The thing I particularly love about Serica is its very subtle branding. Instead of over branding its watches, it prefers a very subtle mention next to the 6 o'clock marker. You'd be forgiven for completely missing it. Still, the brand obviously believes strongly enough in its design that this isn't an issue. As long as it keeps cranking out winners like this and the aforementioned 4512, I don't think Serica has anything to worry about.
The Serica 5303 is priced from $1,200 and will be offered with white and black dial options, but the black is my favorite. Pre-orders are open now, with deliveries expected starting in August. Find out more on Serica's website.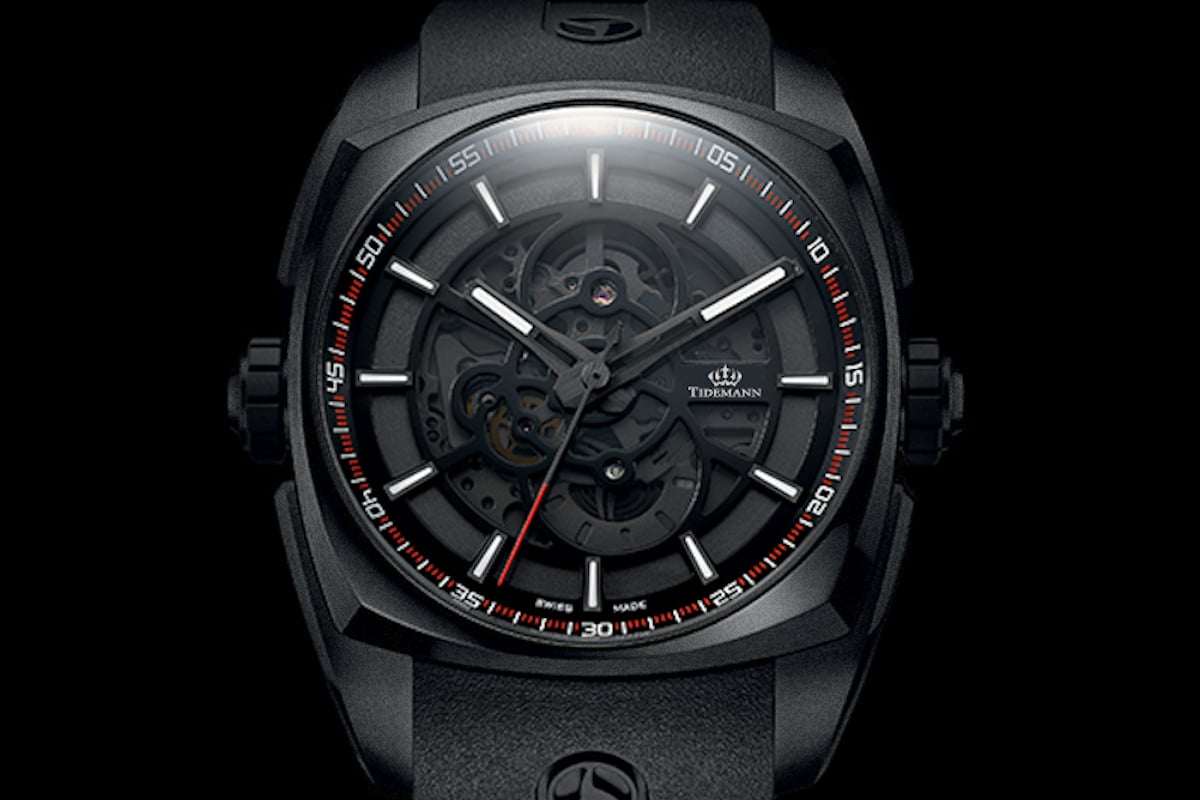 Cyrus × Tidemann Black Metal
I recently reviewed a watch from Swiss indie, Cyrus Watches. If you've not read the review, you can do so right here. It's worth taking a look as I was very impressed with the quality of the watch. The finishing was superb, and the strap was one of the best rubber straps I've ever encountered. I recently received some information on a limited edition watch that the brand has been working on with Norwegian luxury watch retailer Tidemann. Using the Klepcys Solo Tempo model as its base, the watch receives the full black-out treatment for the complete stealth look. The time-only watch has a sandblasted steel, DLC coated cushion case and features CYRUS's signature dual crowns at 3 and 9 o'clock. Unlike the Klepcys GMT Retrograde, the 9 o'clock crown on the Black Metal is purely aesthetic and non-functional.
Interestingly, this release also marked both CYRUS and Tidemanns announcing a new brand ambassador, in Matthew Heafy. If that name sounds familiar to you, then I applaud your taste in music. Matthew Heafy is the frontman and lead guitarist of the metal band, Trivium. I spent many years in my teens listening to Trivium and learning to play some of their songs — not the solos, though. I was never good enough to play those. As you'd expect from a collaboration involving a musician, there is an official theme song, "In Defiance". Matthew wrote the track and Mike Shinoda of Linkin Park fame produced it. It is slated for release on 19th June 2021.
Priced at €8,888 (excluding taxes), the Cyrus × Tidemann Black Metal is a limited edition of 25 pieces. You can find more information on the Tidemann website in the coming days.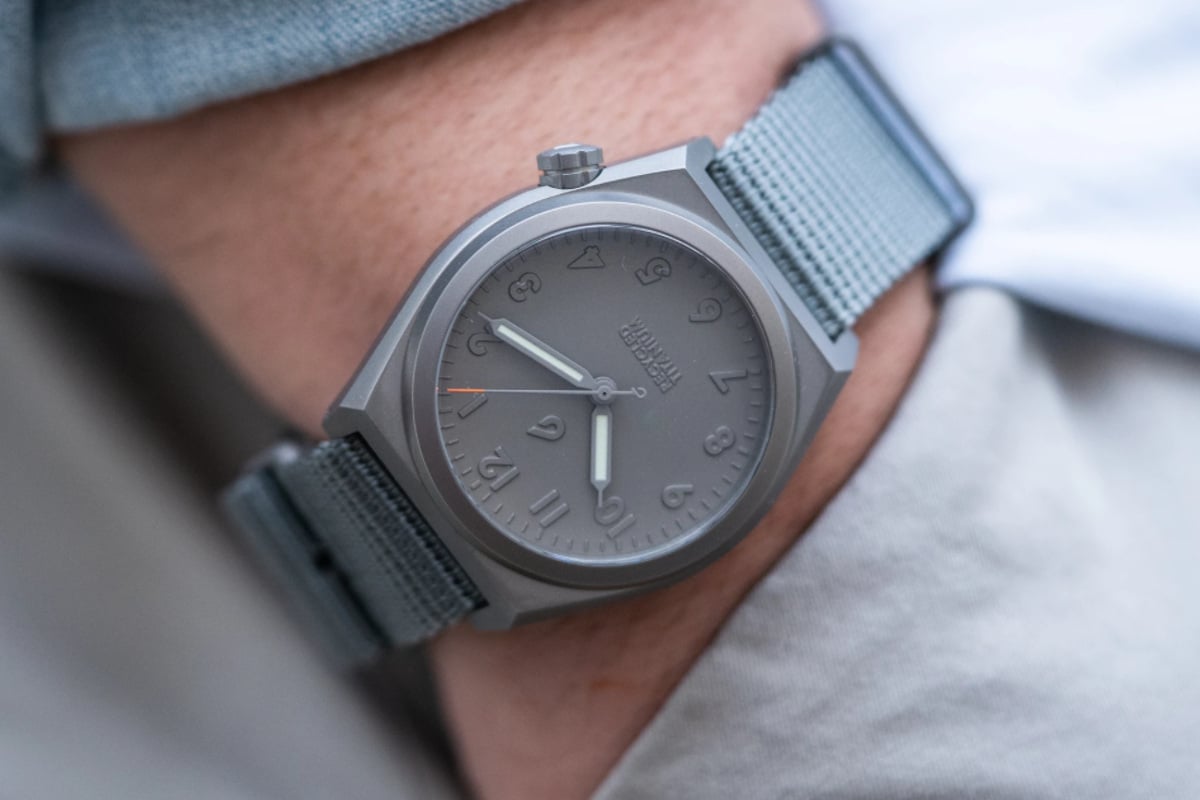 Boldr Venture Earth
Luxury industries are not always the most environmentally conscious. Thankfully some brands in the industry do care about being sustainable and environmentally friendly. While it can be seen as a gimmick at times, I believe that all publicity for environmental awareness in our industry is good publicity. So with that in mind, I was pleasantly surprised to see Boldr release a new watch made entirely of recycled titanium. It's not always financially viable to use recycled materials, and it can often be an ironic luxury of bigger brands, so I was pleased to see Singaporean microbrand Boldr embrace recycled materials on its new Venture Earth.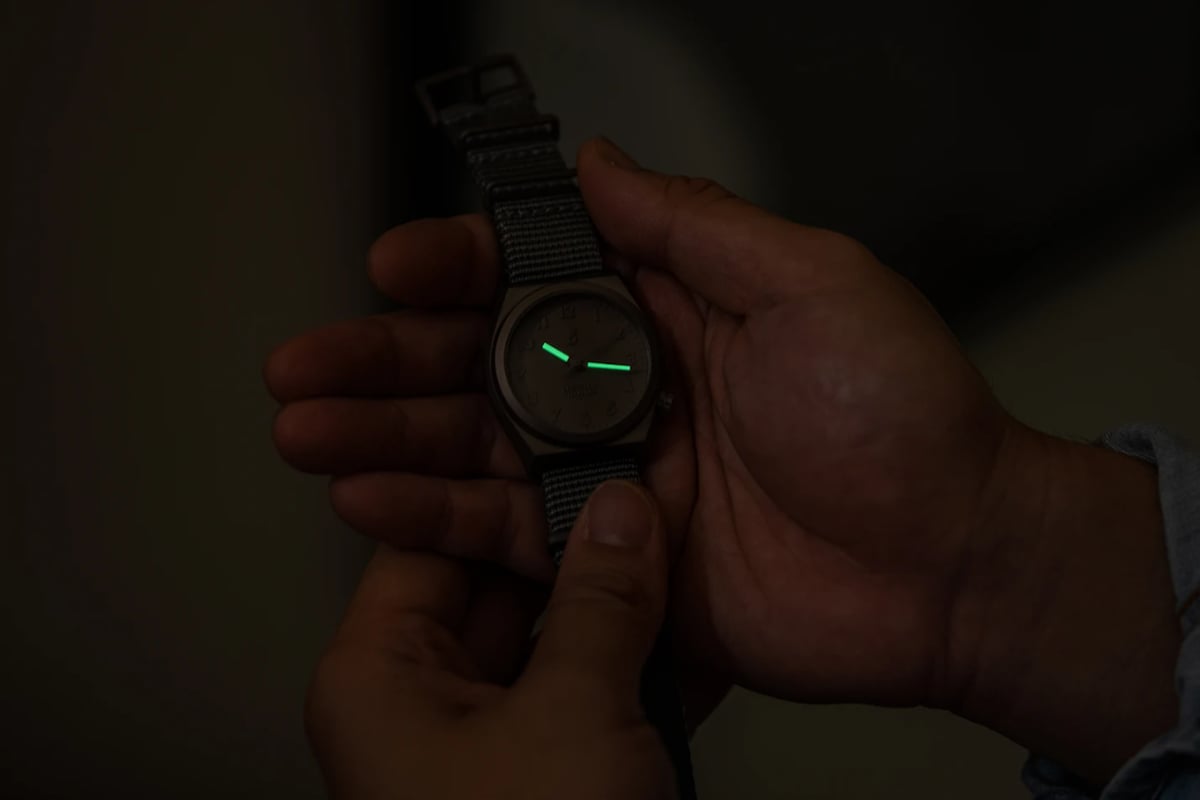 Boldr uses titanium for all of its Venture line, so the brand asked itself, "what happens to the unused titanium in factories that utilize them?". So it began to source recycled titanium from its partner manufacturers, who revitalize titanium scraps for use in new project cycles. In line with its aim to use at least 80% eco-friendly product materials, the sleek new Venture features a tactical stealth dial design with contrasting hands coated with Japanese lume, along with a recycled nylon NATO strap. It's quite a cool watch with a bold look, and one that's sure to appeal to fans of the brand.
You can find out more information about the Boldr Venture Earth over on Boldr's website. Priced at just $299, this watch shows that being environmentally aware doesn't have to cost the Earth.
Thanks again for following along with my Independent Insights column! Be sure to let me know what you think of these watches in the comments!
Follow me on Instagram: @davesergeant