Interview With Sternglas Founder Dustin Fontaine
A story that will make you want to follow your watchmaking dreams!
Today, Rob talks with the founder of Sternglas, Dustin Fontaine, about his background and future vision for his brand.
Rob Nudds: Tell our readers how you first got started in the watchmaking industry?
Dustin Fontaine: That was back in 2007 when I was working at MeisterSinger for a school job. Packing watches, doing paperwork, and other stuff. I was absolutely fascinated by the watches and still, the MeisterSinger No 1 is one of the most beautiful watches I know so far.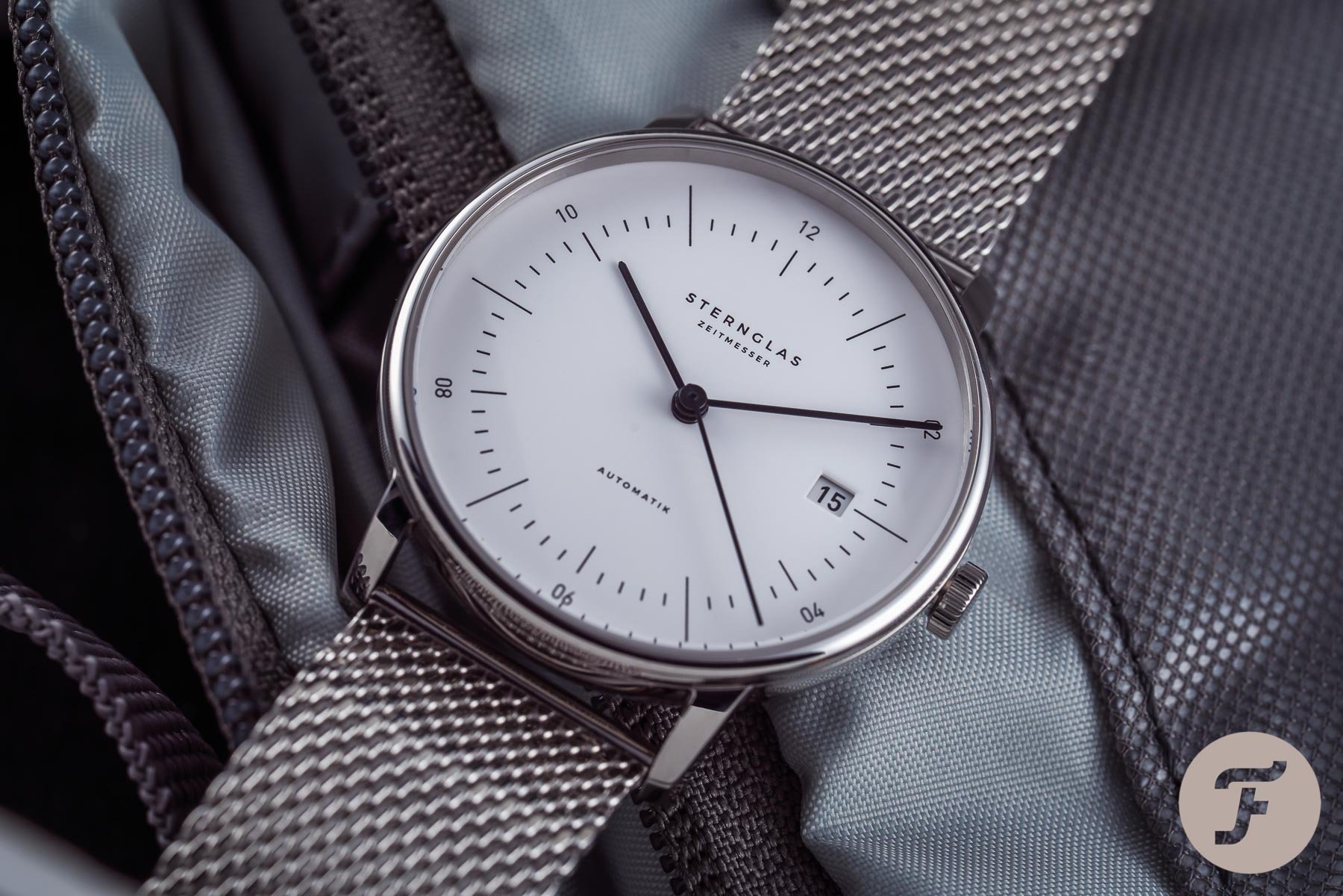 RN: What did it feel like seeing your first product come to market? Did you take time to reflect and celebrate, or were you straight on to the next project?
DF: Honestly, that was one of the best feelings ever. The idea of founding Sternglas first came up in 2011, but until the brand was finally founded in 2016, many years passed by in which I was desperately trying to build up the brand by myself. I was designing hundreds of designs in my student apartment in the middle of the night. In the end, it was a big relief to finally have the first prototype of my watch. That was at the end of August 2016. The watch was so beautiful. I had a big crush on that watch. 😉 Love at first sight!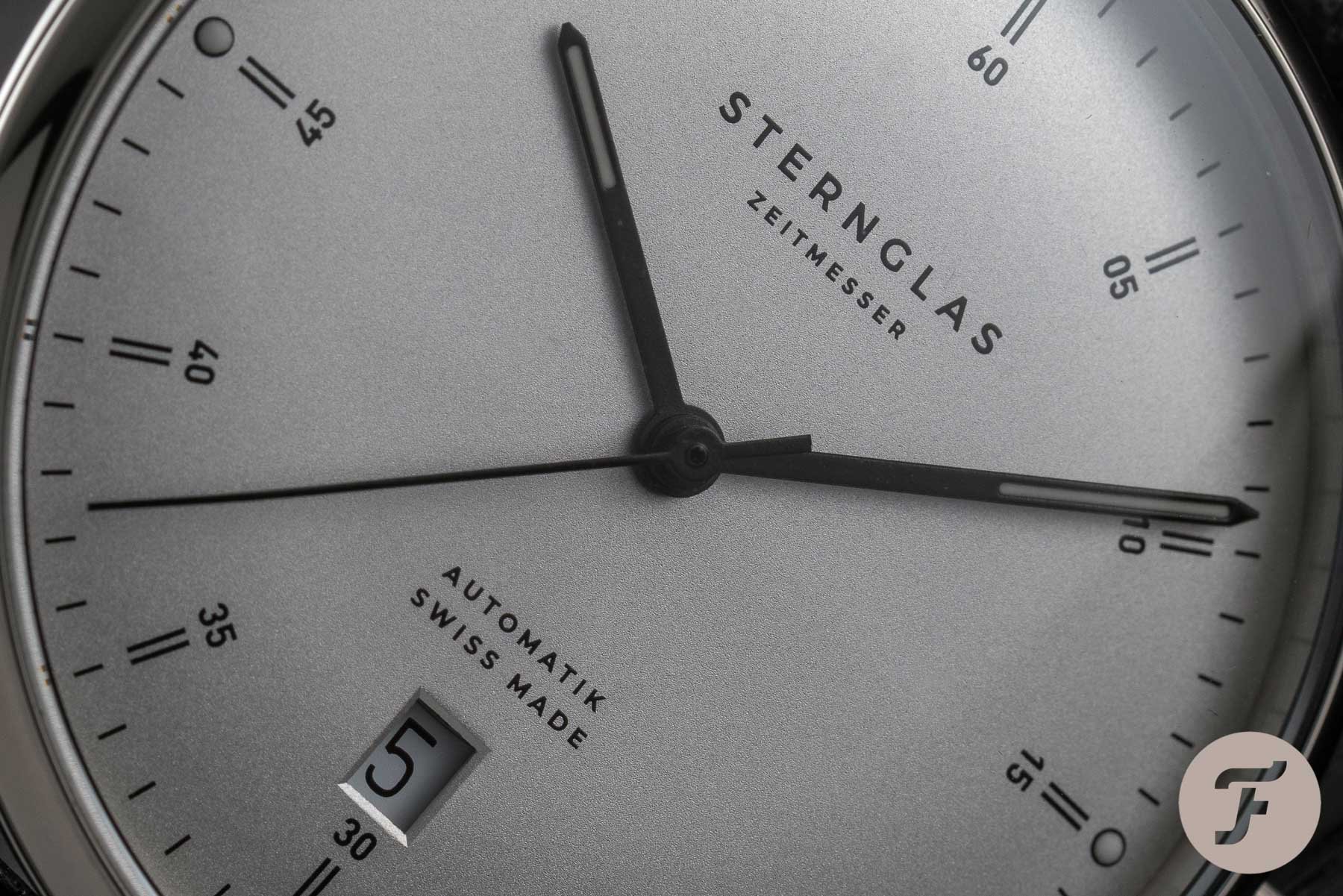 RN: What are your core goals for Sternglas?
DF: The idea for Sternglas arose at a time when I was a student and had no money to buy a well-designed watch. The core goal of Sternglas is to build and offer watches with a great design and a good quality — all that for an affordable price.
Our timepieces do not belong in a safe but on your wrist.
We do not see ourselves as a luxury brand but, rather, as a quality brand. We see ourselves as a democratic brand and do not exclude anyone with an elitist attitude. Our timepieces do not belong in a safe but on your wrist. In a nutshell, [our goal is] to make good products accessible to anyone. It is a tough challenge though. We are working very hard to find the best materials and to lower our production prices wherever possible.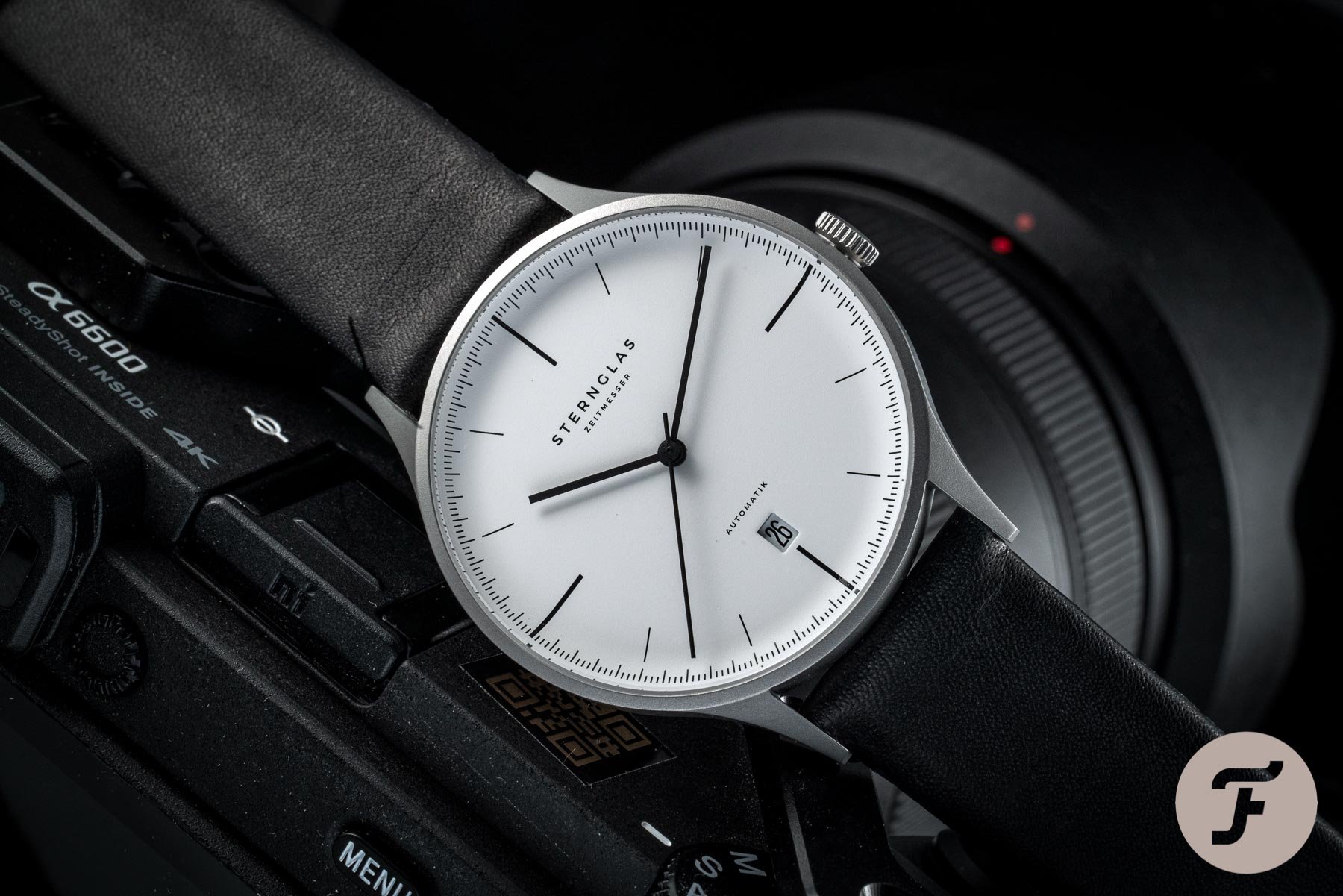 RN: Do you have aspirations to ever work in a different price segment?
DF: Yes, we are working on more affordable Swiss Movement automatic watches. That turns out to be a challenge as it becomes more and more difficult to get Sellita and ETA movements. Delivery times are six months and more.
RN: Which Haute Horlogerie brands do you admire?
DF: My great inspiration will remain MeisterSinger, which I think is an exceptional and remarkable watch brand. Other brands would be NOMOS Glashütte and SINN as well. There is one SINN that I especially like. It has this measuring instrument look which I really like.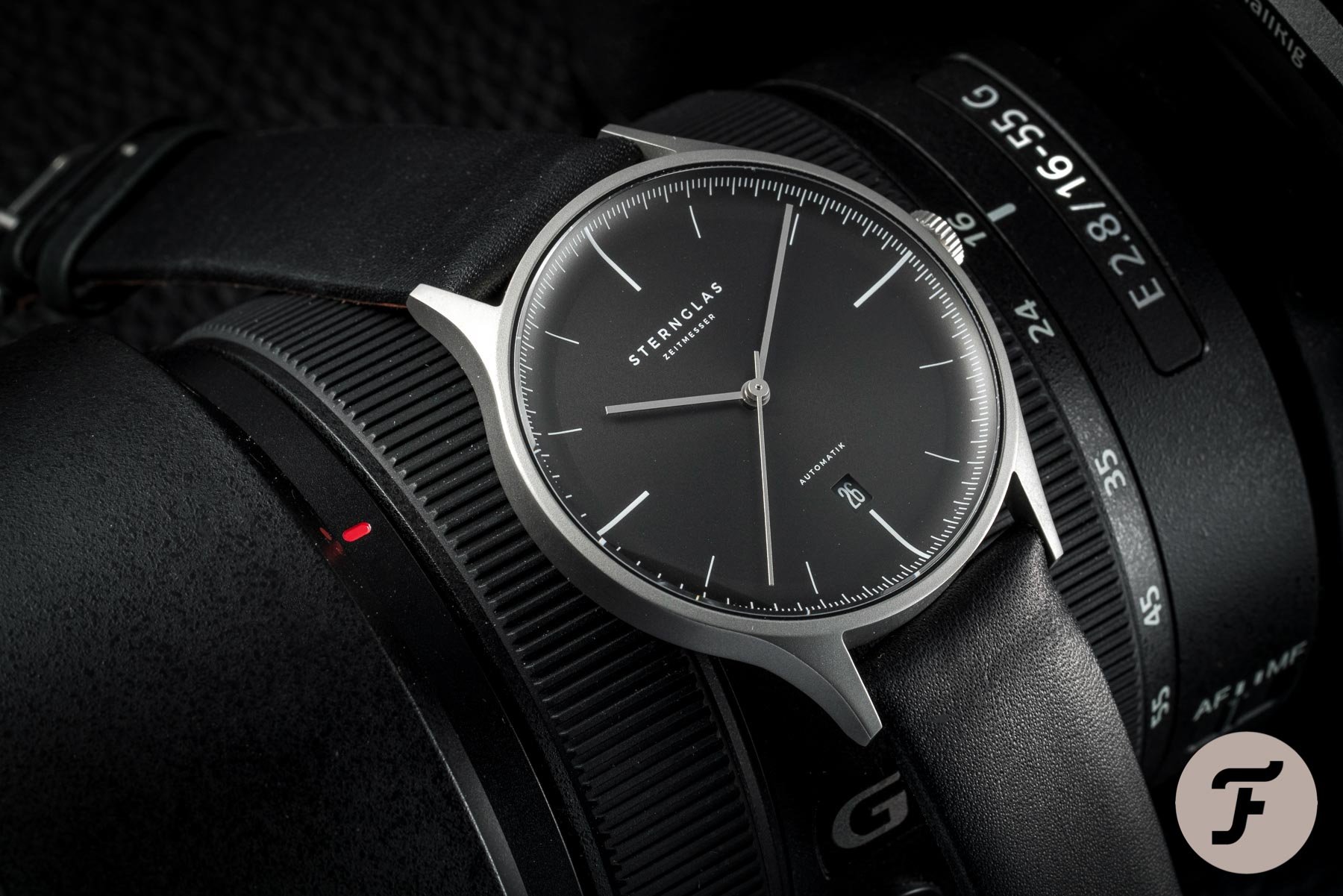 RN: How does the design process work at Sternglas? Do you design the watches yourself or provide creative direction? Or do you take a more hands-off approach nowadays?
DF: We are a team of three people in our Product Development team, but I am only doing creative direction at the present time. But as watches are my passion, I can't really keep my hands off this task. The first step is to define a concept and direction. The beginning — an empty circle on a sheet of paper. We take our inspiration from the philosophy, formal language, and timelessness of the Bauhaus design movement of the 20th century.
Countless mood boards and sketches are created. The first technical details are incorporated into the design. We experiment with materials, textures, and color combinations until we finally have succeeded in visually capturing the distinctive character of the watch.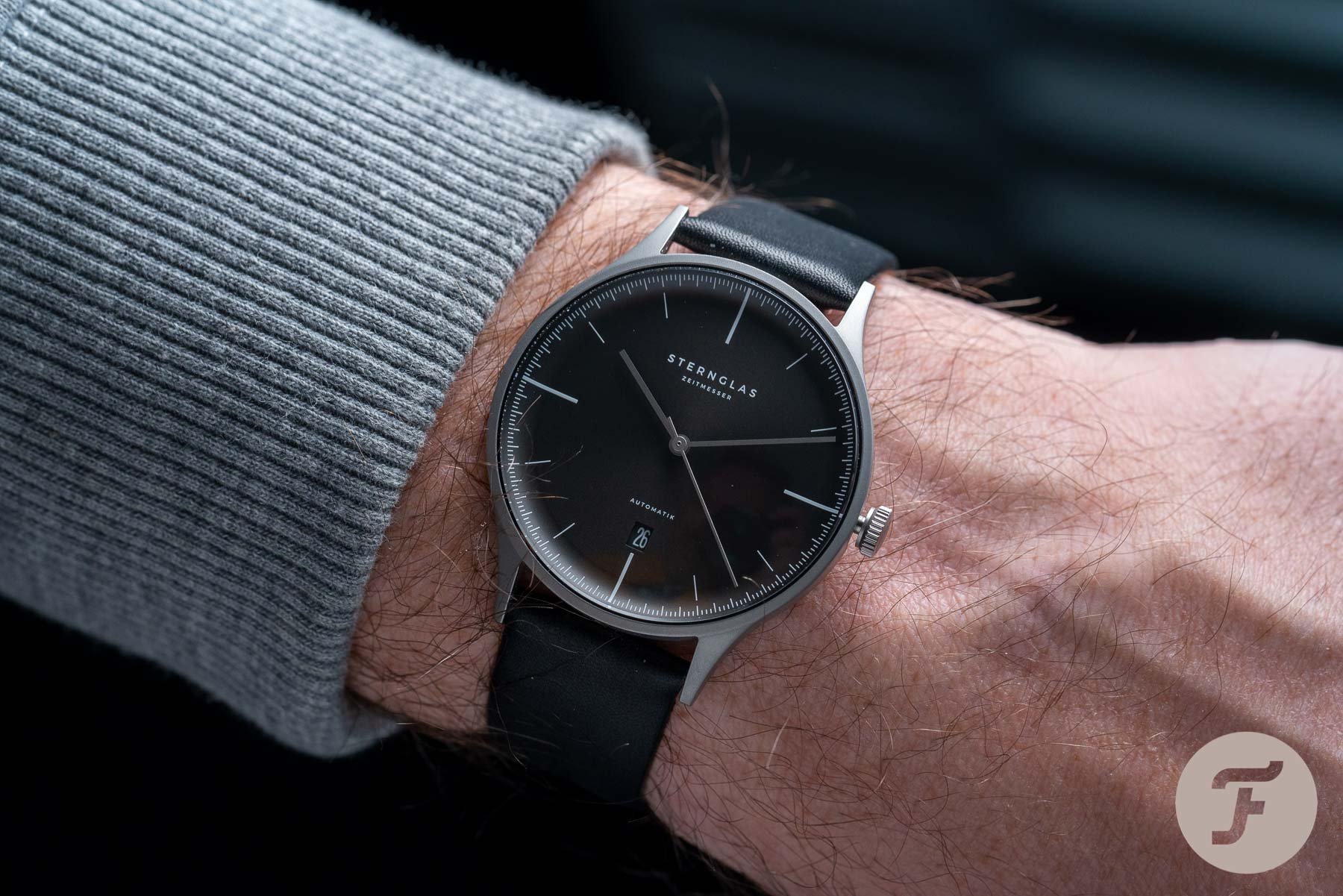 Next, we check how our idea can be technically implemented in reality. We determine the individual components and are not afraid to choose materials that significantly exceed the industry standard of our price range. The design will then go into sample production. Further correction loops follow until really every detail, no matter how small, corresponds to our idea.
We are getting closer and closer to the timepiece that fully meets our requirements in terms of aesthetics, quality, and technical sophistication. Only when we think that we will exceed your expectations, we will be satisfied. These are our five key principles when it comes to our design process:
High contrast to give high visibility.
The clean measuring instrument look.
Harmonious, symmetrical, and geometrical design elements.
Cases built as slim as possible.
Excellent value for money.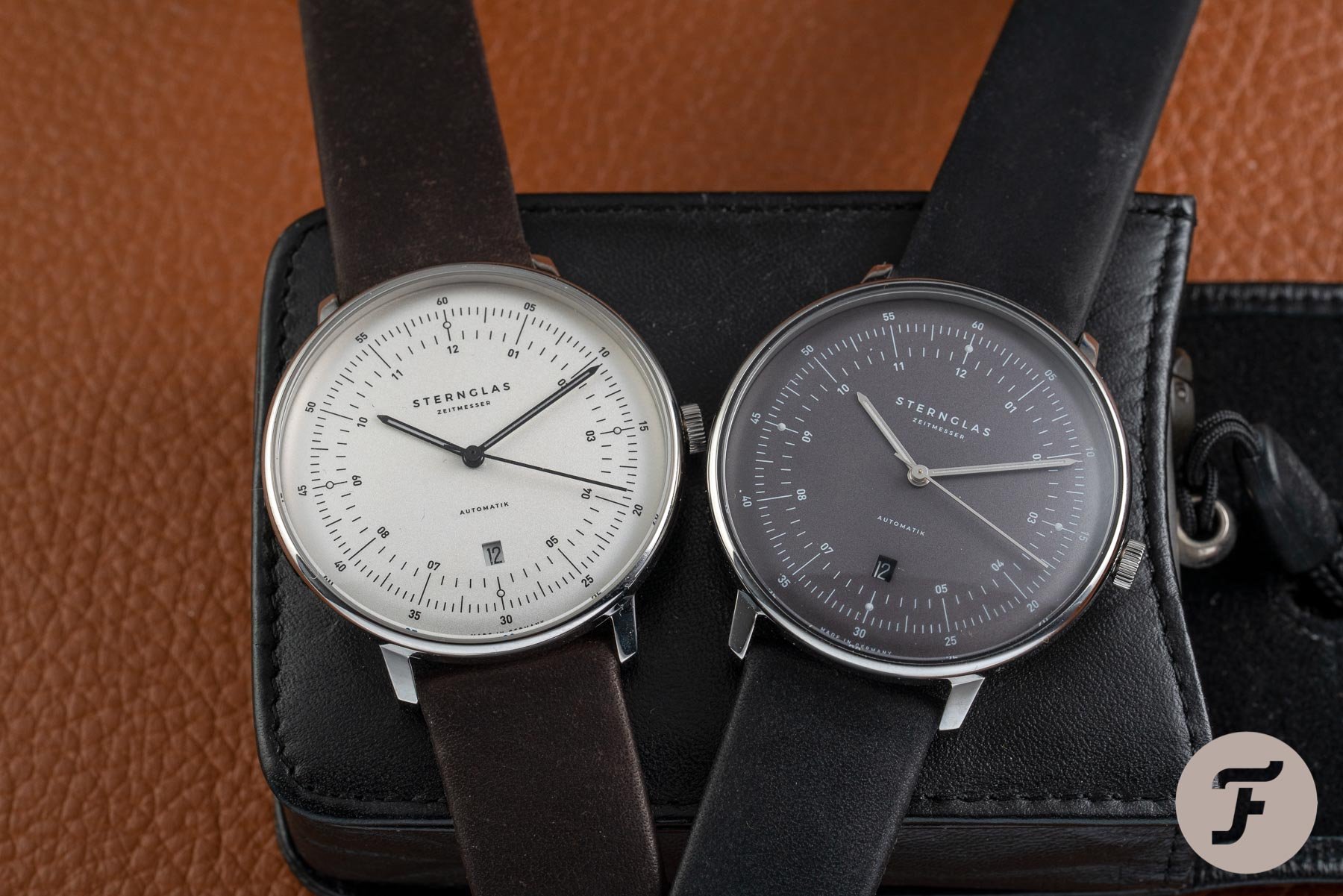 RN: Which designs do you look at in the industry and wish you'd been behind them?
DF: Good question. Definitely the brand FARER from the UK. I think that this brand has one of the most inspiring and innovative designs in the industry. We also find a lot of inspiration from vintage watches.
RN: Do you identify any direct competitors for Sternglas?
DF: There are plenty. To name a few: Junkers, Skagen, and Bruno Söhnle. As we have many retail shops now selling our watches, we get a better feeling for that.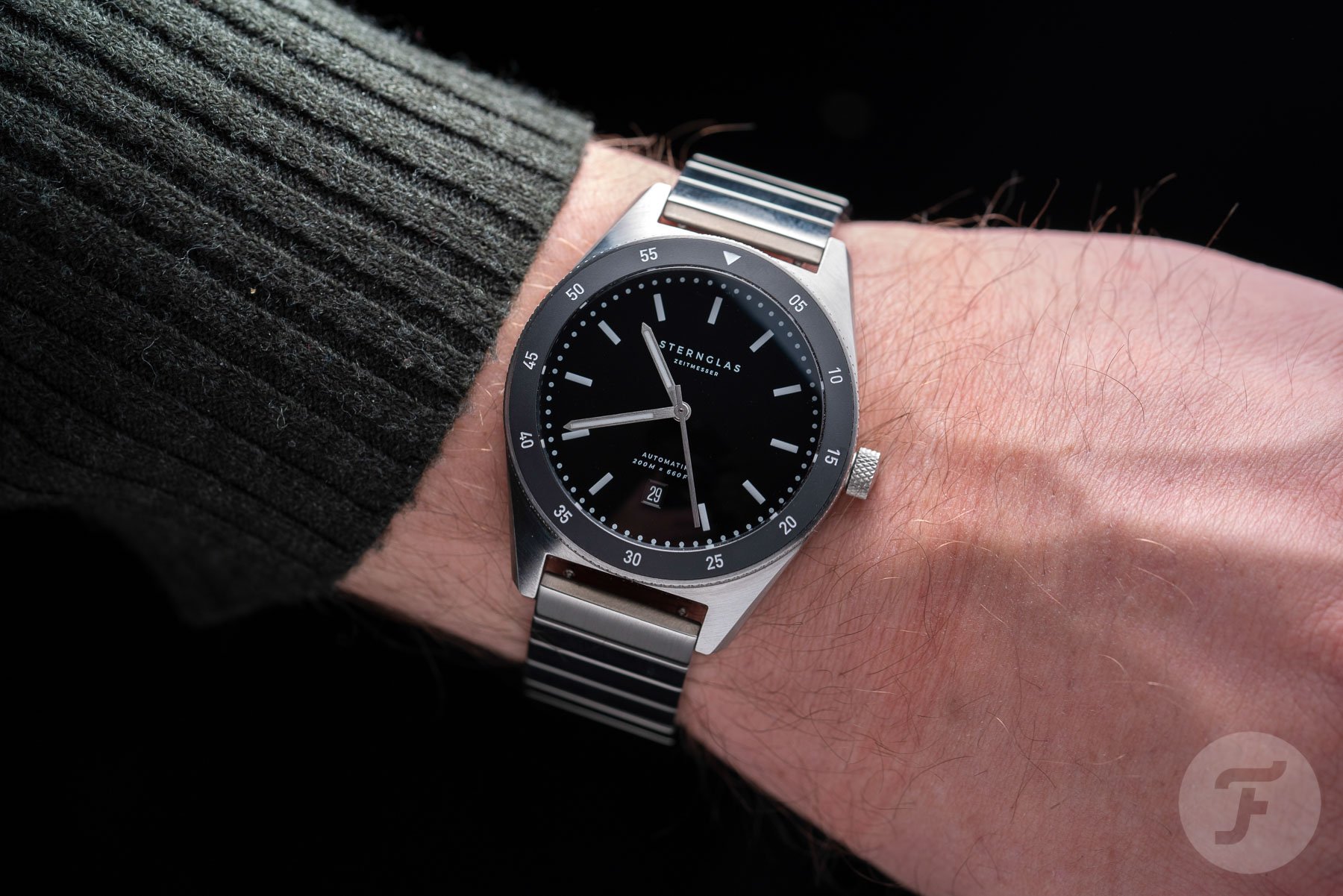 RN: And so what steps do you take to ensure Sternglas comes out on top?
DF: Most importantly, building up a retail network. This might sound surprising as we started as an e-commerce-only brand. But in the last two and half years, we teamed up with 320+ retail stores in Germany, Austria, the UK, and the US. This brought a lot of energy and knowledge into the company and helped us to grow the business.
RN: Do you feel any pressure from the growing Smartwatch community given the similar price points of Sternglas watches and Smartwatches?
DF: Yes, and I think many CEOs in the watch industry underestimate this "threat". It really keeps me awake at night sometimes. The market for smartwatches is growing heavily and will mainly affect low-medium price brands like Sternglas. We already know that 35% of our customers have a smartwatch as well.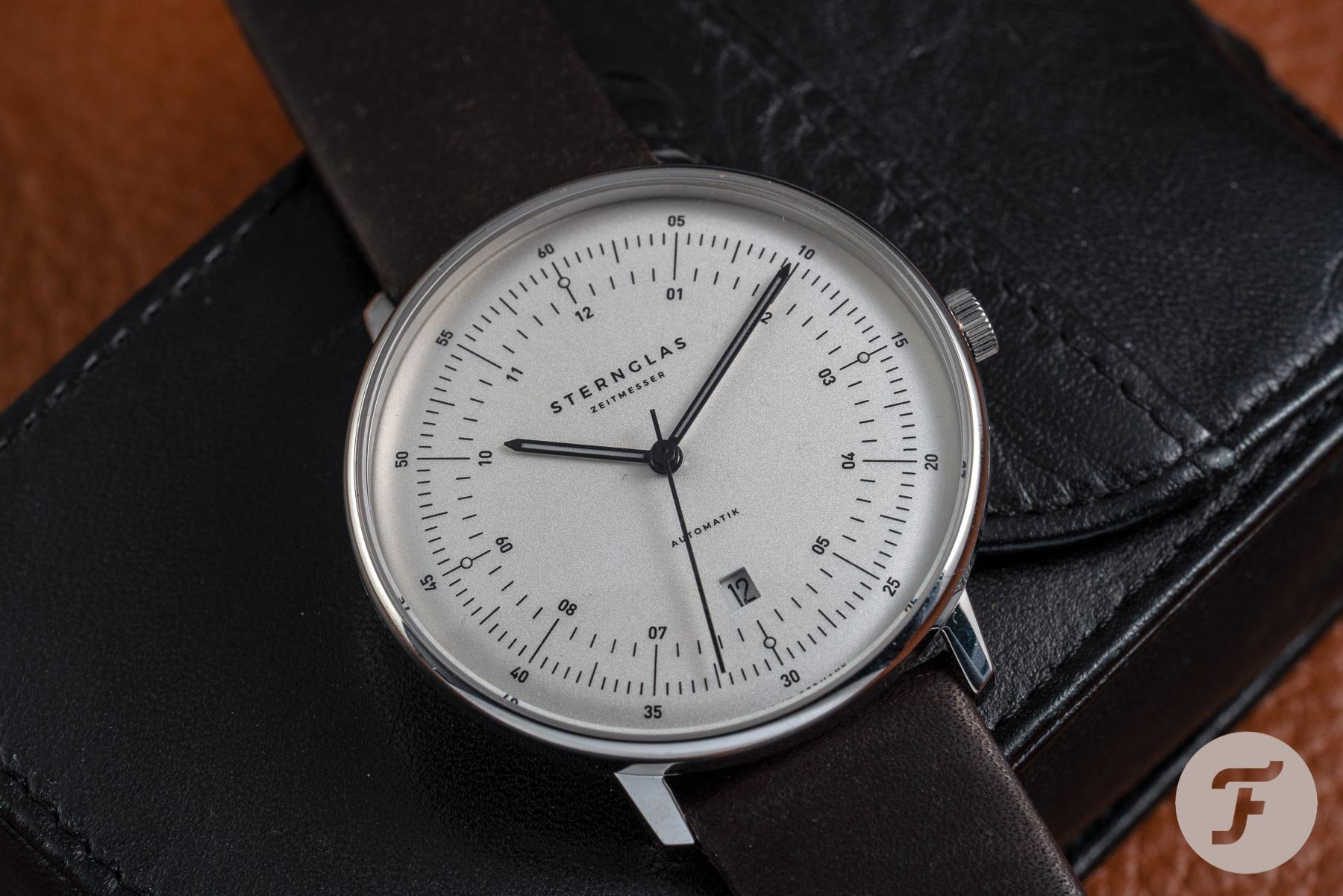 RN: Which is your favorite Sternglas model thus far?
DF: Definitely the Hamburg Automatik. I really love the vintage look with the domed dial and the small indexes, without having the downsides of vintage watches like scratches in the glass.
RN: What's coming next?
DF: There will be plenty of new watches upcoming. More women's watches will arrive, but also a chronograph with a tachymeter bezel along with some very colorful watches!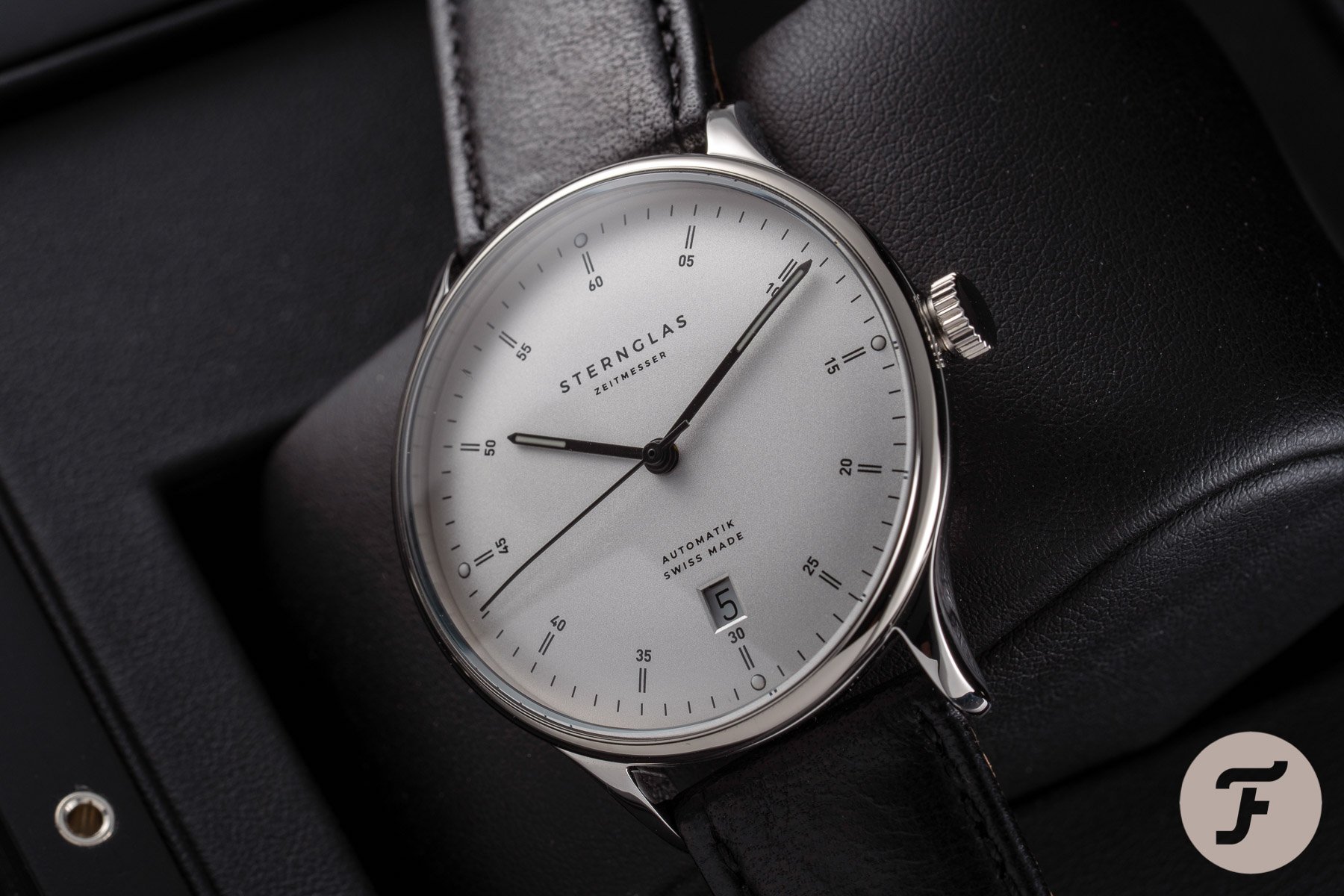 RN: What can we expect to see from the brand in the next five years? What's the long-term plan for Sternglas?
DF: To continue our work and get better and better at what we're doing. Also, we have a few more plans. First of all, we want to develop more Swiss-movement watches and more wall clocks, expanding Sternglas from the wrist to the wall. Also, we want to expand our retail businesses with our own Sternglas stores in the future. But what's most important, to continue being true to our values and build high-quality timepieces with passion.
You can learn more about Sternglas here and follow me on Instagram @robnudds.
This is a preferred position post. Learn more.