Introducing: Fratello × Minase M-3 "Very Peri" — The Watch That Can Be Whatever You Want It To Be!
The most affordable Minase model makes its international debut
Today is an exciting day here at Fratello HQ as we are announcing our second project with Japanese watchmaker Minase. Taking the form of the Fratello × Minase M-3, this is a watch that we hope appeals to fans and classic Japanese watchmaking purists. With a beautiful purple dial and fantastic Sallaz polishing, the M-3 is a model previously unknown outside of Japan.
To top it off, this stunning watch will be available for a very wallet-friendly price of €2,976 including 21% Dutch VAT. If you don't live in the Netherlands, fear not; VAT/taxes are adjusted to your locale at the point of checkout once you've added your shipping location. If you're outside of the EU, VAT is entirely removed, and the price is just €2,459.50.
The M-3 makes its debut outside of Japan
The M-3 is somewhat of a departure from the Minase that we've come to know and love. That, however, is not a bad thing. When you look at the complexity of the brand's Divido and Horizon cases, they're the sort of thing you either love or hate. I fall into the former category, but hyper-modern classicism may not be for everyone. Thankfully, the M-3 offers fans of more traditional watch designs an accessible route into the Minase family.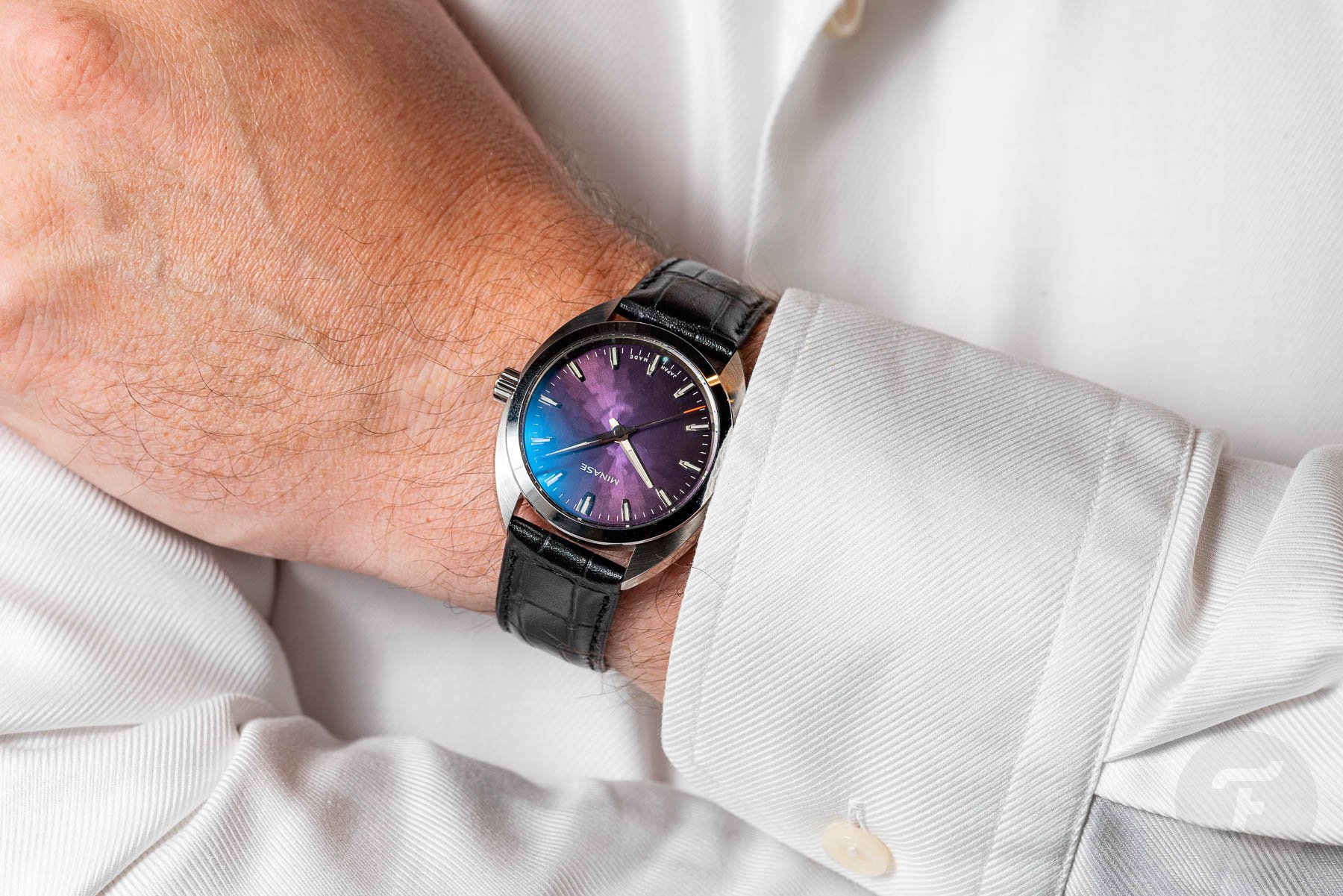 After digging around in the brand's extended catalog, we came across the M-3 and saw potential. As a JDM (Japan Domestic Market) model, you could only find the M-3 if you lived in Japan or visited its beautiful shores. As it was, the M-3 was interesting, but as you know how we operate, we wanted to improve it and make it our own. Featuring Minase's signature Sallaz polishing on such a clean and classic 39mm case, we knew we could make this into something special that the Fratelli would enjoy.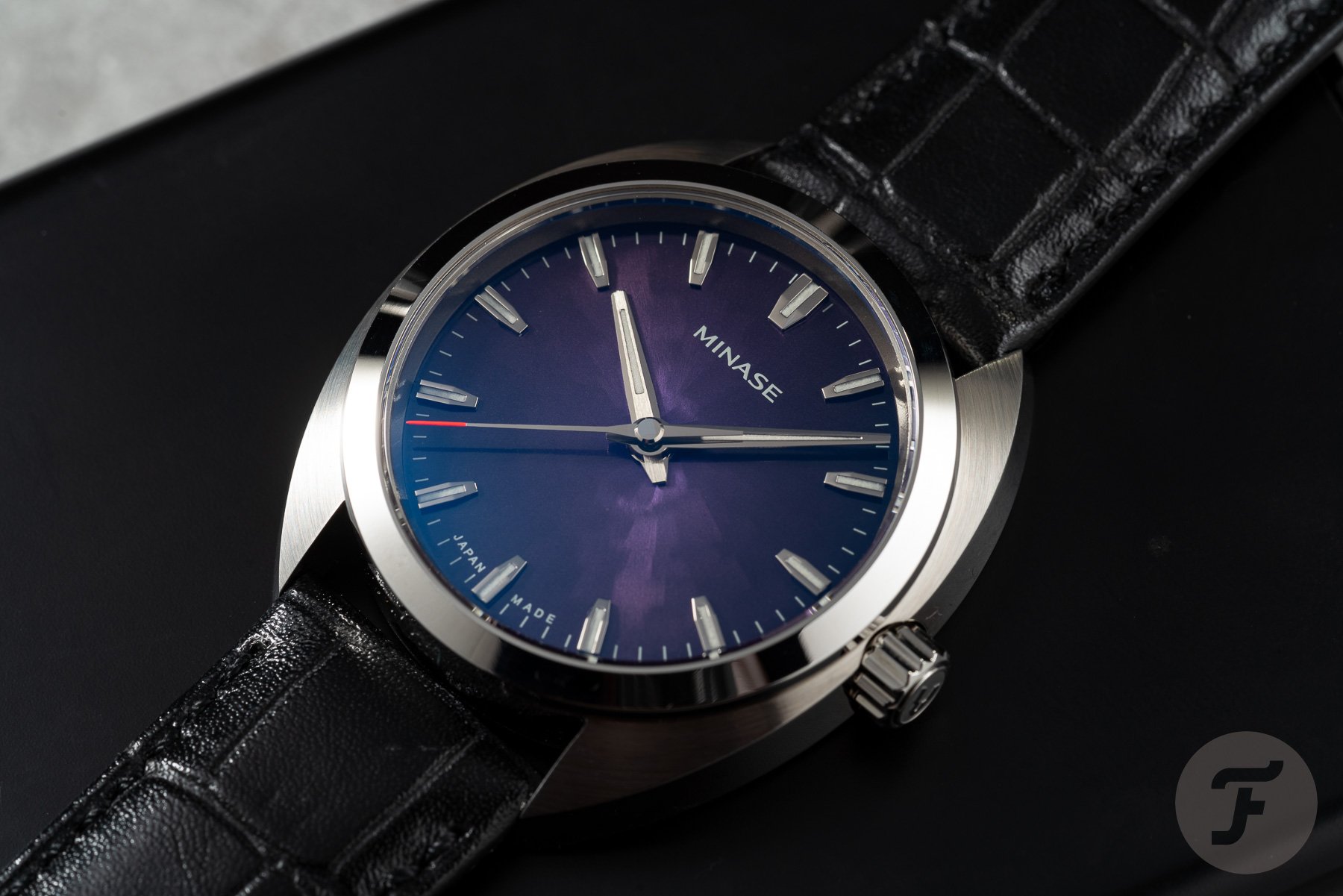 Very Peri!
And make it into something special we did. You may recall the Minase Divido Limited Edition that we released last year. The Divido was the model that helped us fall in love with Minase, and we wanted to channel some of that passion into our M-3. First, we took the gorgeous hand-finished brushed pattern that adorned the Divido dial and transplanted it into the M-3 case. Instantly, this watch was shaping up to be remarkable. To simply copy the entire Divido dial setup, however, would have been a) lazy and b) a clash of styles. So in keeping with the more traditional styling of the M-3, we kept things simple and allowed the color and texture of the Fratello × Minase M-3 dial to be the star of the show.
We chose this beautiful shade of purple because it is the official Pantone Color of the Year for 2022, known as "Very Peri". It's a rich shade that we don't see enough of in watchmaking. You will also notice the flash of orange on the tip of the seconds hand, which has become a bit of a signature for Fratello limited editions. Decorating the dial are completely new hour markers designed to match the hands, inspired by the polished wedges used on the Divido. A completely new custom handset, again inspired by the Divido but slightly toned down, complements the hour markers and the polished case angles. All this is viewable through an anti-reflective sapphire crystal. Behind the closed, engraved case back, you'll find a Sellita SW200, and the watch is water resistant to 100 meters.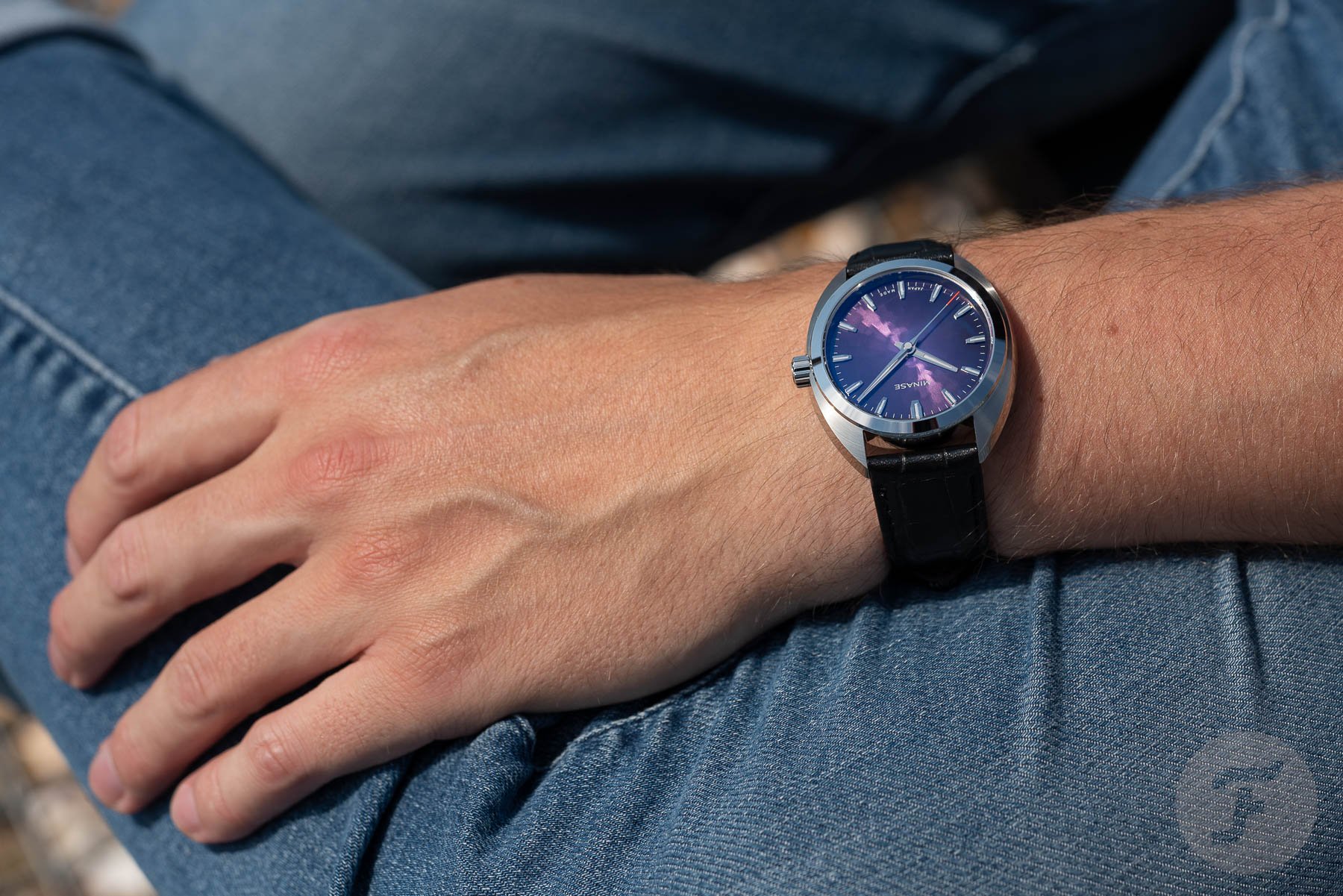 The M-3's versatility is a subtle feature
The watch is a strap monster. While the purple dial may slightly define the color combinations that work here, the watch itself effortlessly suits such a wide range of different strap types that it can morph into quite different personalities as a result. We chose to present the watch on a classic black embossed alligator strap. This gives it a rather business-esque smart/formal vibe. However, you can easily swap that over to something like a light gray suede or nubuck strap, and the Fratello × Minase M-3 quickly becomes a schmoozy, sportier companion for the wrist.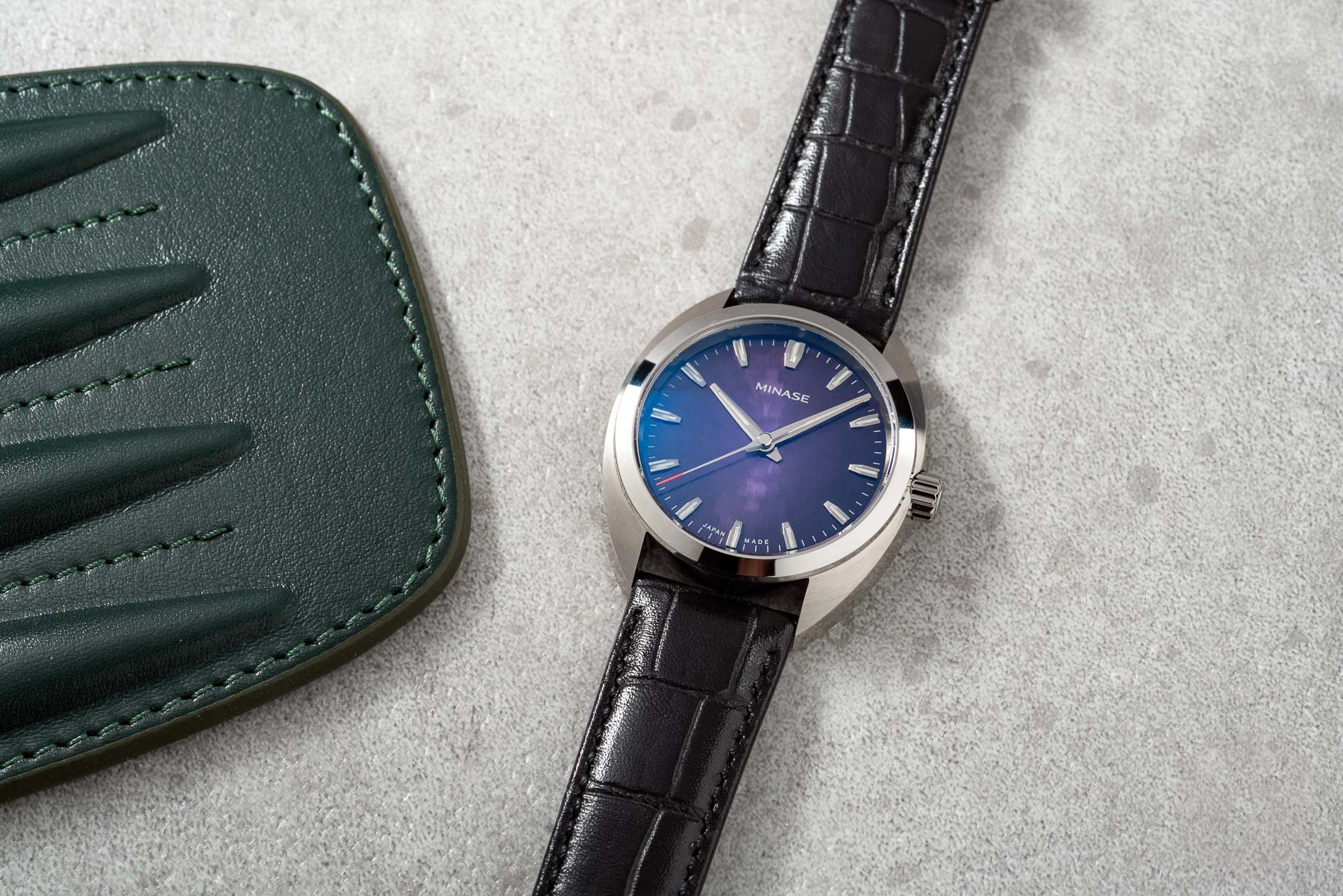 While we've commonly heard the term "strap monster" before, I can't think of many watches that so quickly adapt their entire personalities with a simple strap change. Sure, many watches "suit" other straps, but few can adjust their character quite so easily. And that's exactly what I love about this watch. The beautiful periwinkle dial is perhaps the watch's most defining feature, but its surprising versatility is a close second. Thanks to the regular 20mm lug spacing, you'll be able to experiment with the many straps you likely already have in your collection. I can't wait to see the various combinations that you all try out!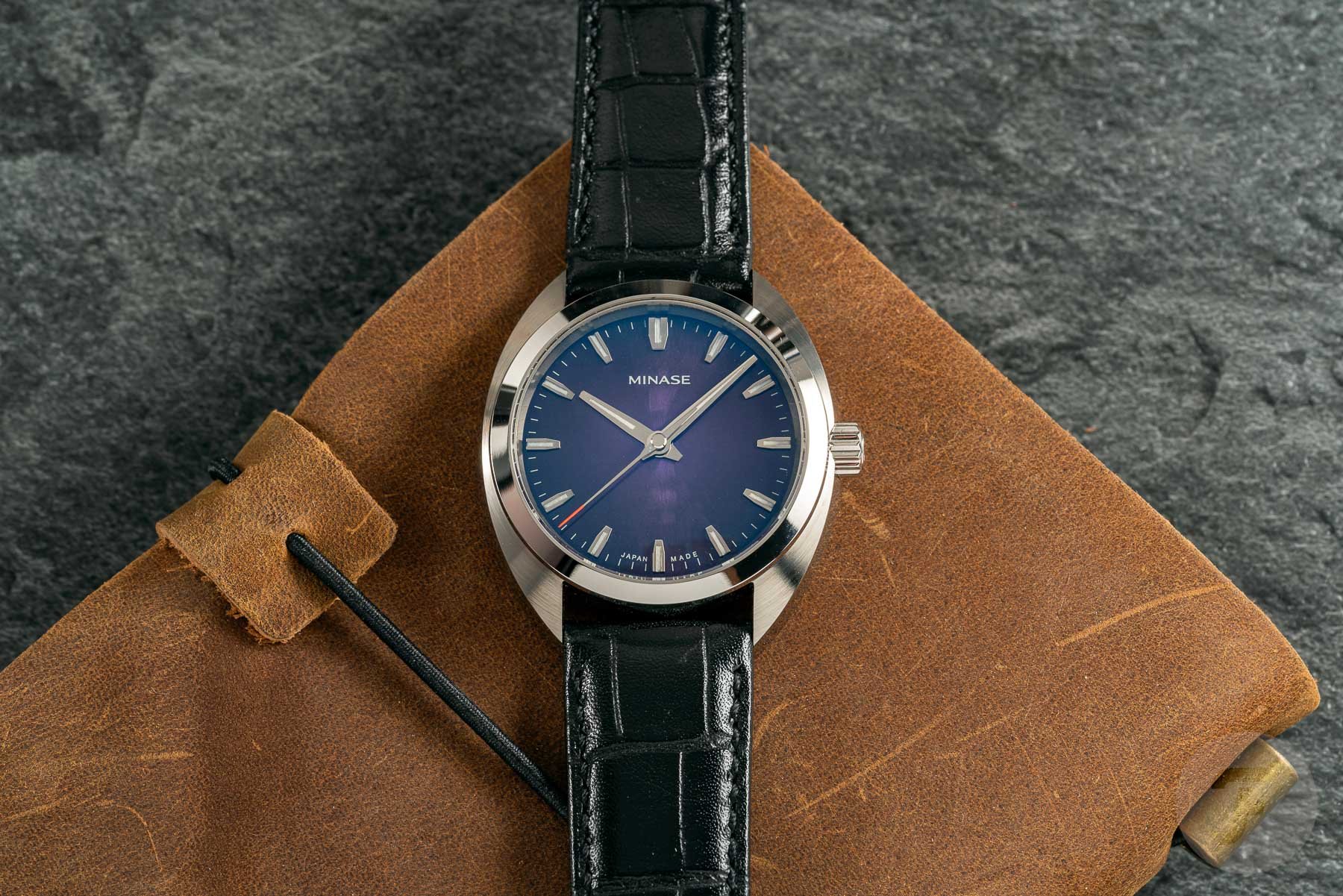 The most affordable Minase today
There's a lot to like about this watch. It's not the flashiest watch in Minase's collection, but that's kind of the point of the M-3. The Fratello × Minase M-3 is designed to appeal to collectors of Japanese watchmaking who like things on the more traditional side while also appreciating the versatility of this colorful little number. Possibly the most intriguing factor of the watch is the price. Including 21% Dutch VAT, the price is a very attractive €2,976. Please note, however, that VAT/taxes are adjusted to your locale at checkout once you've added your shipping location. If you're outside of the EU, VAT is entirely removed, and the price is €2,459.50. This makes it the most affordable model in the Minase collection and a fantastic way into the brand. For reference, the Minase Divido now costs a touch over €4,700 (on the rubber strap).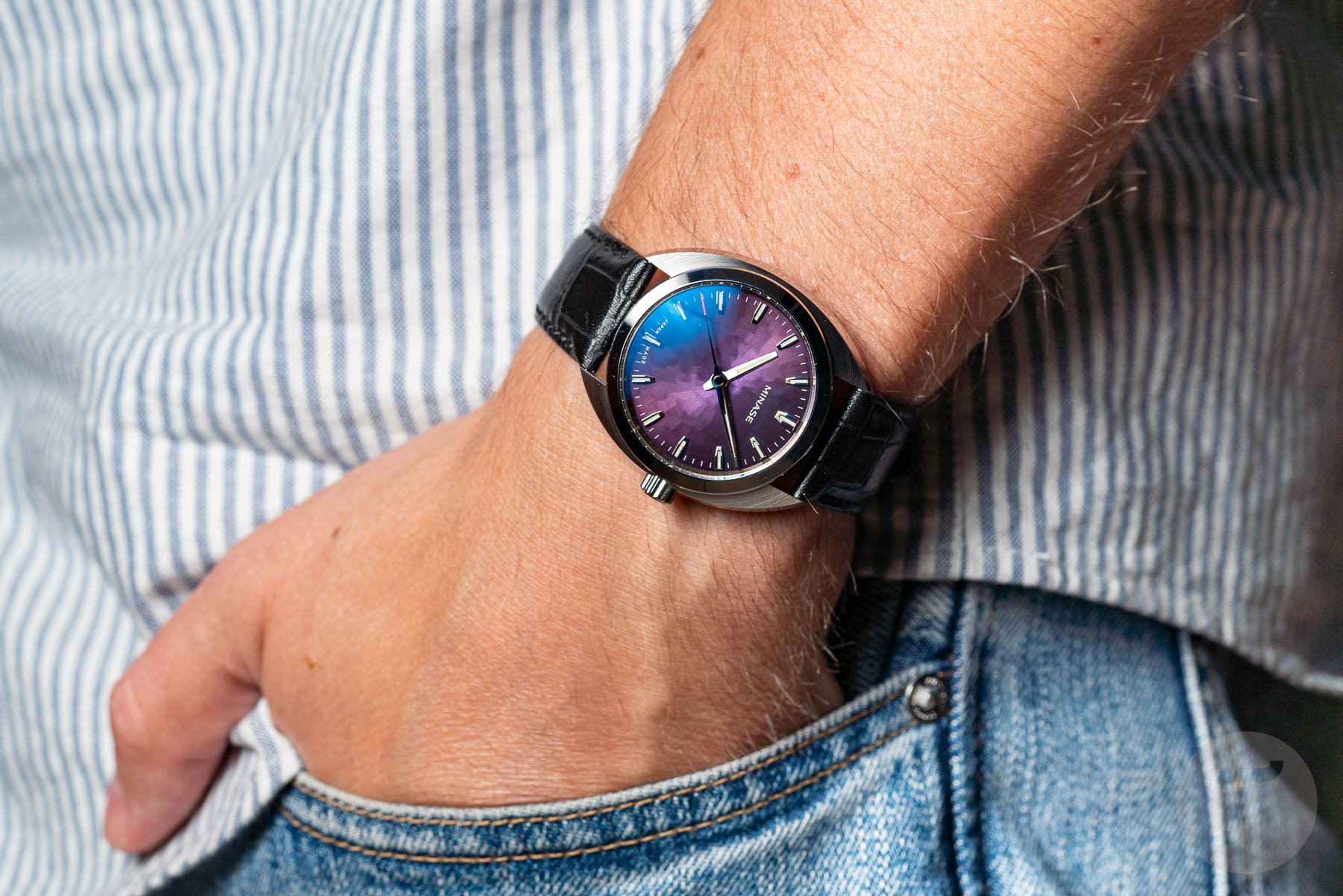 Limited just for you
With the Minase M-3, you're securing a slice of Japanese watchmaking craftsmanship in a model that is only now making its debut outside of Japan. There's a lot to like here. The best thing? If you want one of these watches, you can get one. We have worked closely with Minase to enable a sales model allowing every interested member of the Fratelli to purchase one of these Fratello × Minase M-3 watches. That means no limited quantities.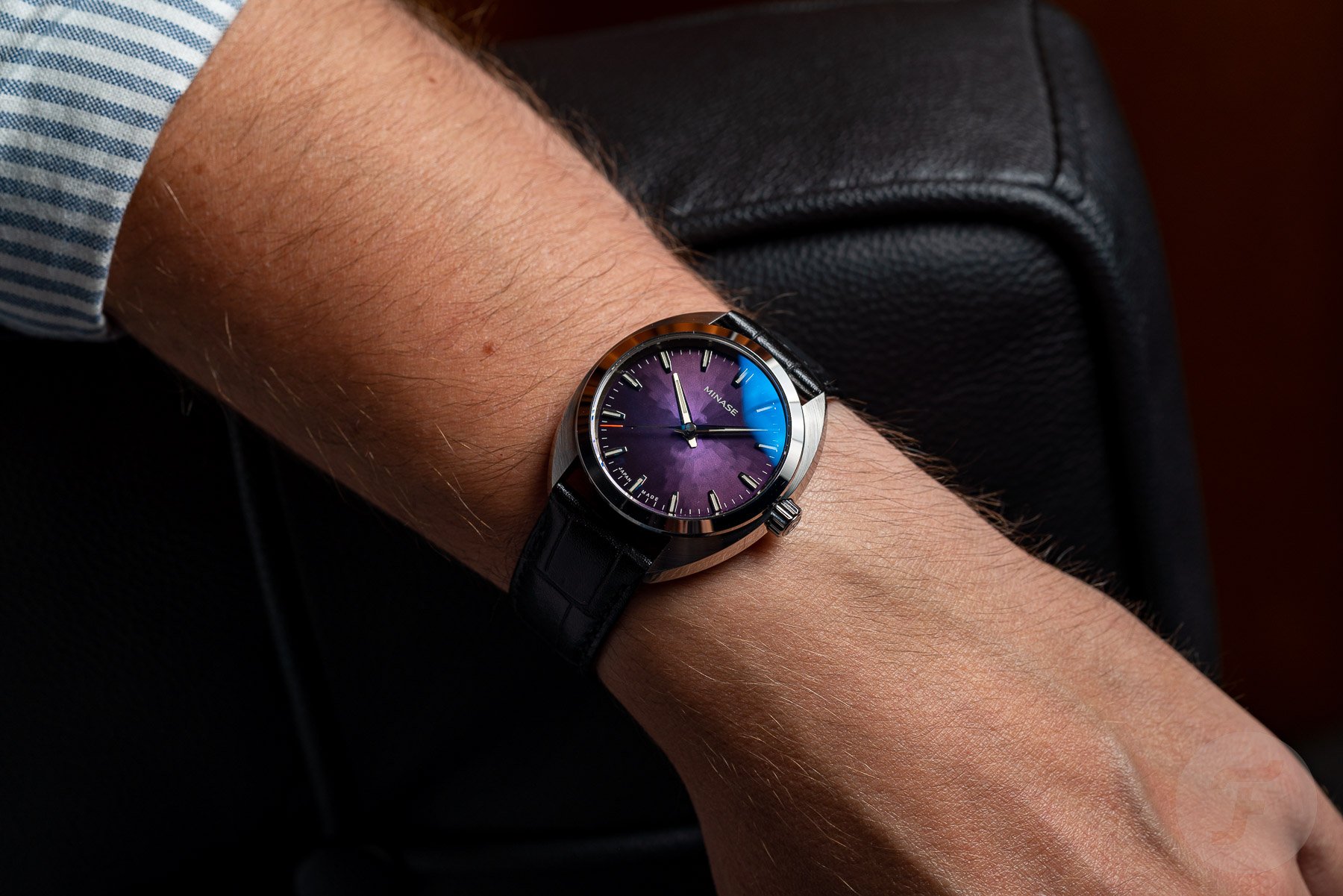 The Fratello × Minase M-3 is coming soon!
Sales at the Fratello Shop will open on Tuesday, September 6th, 2022, at 6:00 AM CEST and remain open for one week until 6:00 AM CEST on Tuesday, September 13th, 2022. That means there's nothing to worry about. You have some time to think about it and make up your mind. Then, pop along to the Fratello Shop at your leisure and pick one up should you desire. There is, of course, a limit to how quickly Minase can produce these watches. The first batch will be delivered within three months, and every subsequent batch will be delivered in three-month increments after that. If you're new to Minase as a brand, check out the official website here. If you'd like to catch up on our Minase coverage on Fratello, you can find the brand page here. If you are interested, please sign up for our mailing list for reminders.
As I mentioned, I'm super excited to see all the incredible strap combinations the lucky owners will come up with. Be sure to let me know in the comments what you'd pair with yours! Go mad, and let your imagination run wild!
Follow me on Instagram: @davesergeant | @fratellowatches
Watch specifications
Dial
Very Peri purple - Pantone of the Year 2022
Case Material
Stainless Steel
Case Dimensions
39mm x 46mm x 10.5mm
Movement
Sellita SW200-1 modified to two crown positions to remove the date. 38 hours power reserve.
Water Resistance
Double gasket, non-screw-down crown with 100m water resistance