Introducing the CODE41 Mecascape — Painting An All New Landscape Of Mechanical Innovation
True innovation in the horological world
Those of you familiar with CODE41 will know that the brand has never been afraid of innovating. Since its founding in 2016, Claudio D'Amore has strived to walk the path less traveled — an ambitious affair, and one that has so far produced some incredible mechanical creations. The latest is the CODE41 Mecascape. Divisive as they are ambitious and innovative, CODE41's creations have always built upon the wristwatch form factor. Now, however, the brand has broken the mold, bringing to life an idea dating back to 2009. CODE41 now presents something truly new.
Clocks have been around since before wristwatches, and they come in many shapes, sizes, and designs. From the cuckoo clock to the grandfather clock and even marine chronometers, mankind has relied on mechanical timekeeping devices for centuries. The design of the movements which powered these devices, though ever-changing, always followed a vertically layered construction. It's the same kind of construction that you'll find in both a Junghans alarm clock from the 1940s and an Omega Speedmaster. But D'Amore has taken this idea, and spread it over a canvas, creating Mecascape — the first-ever mechanical time-telling landscape.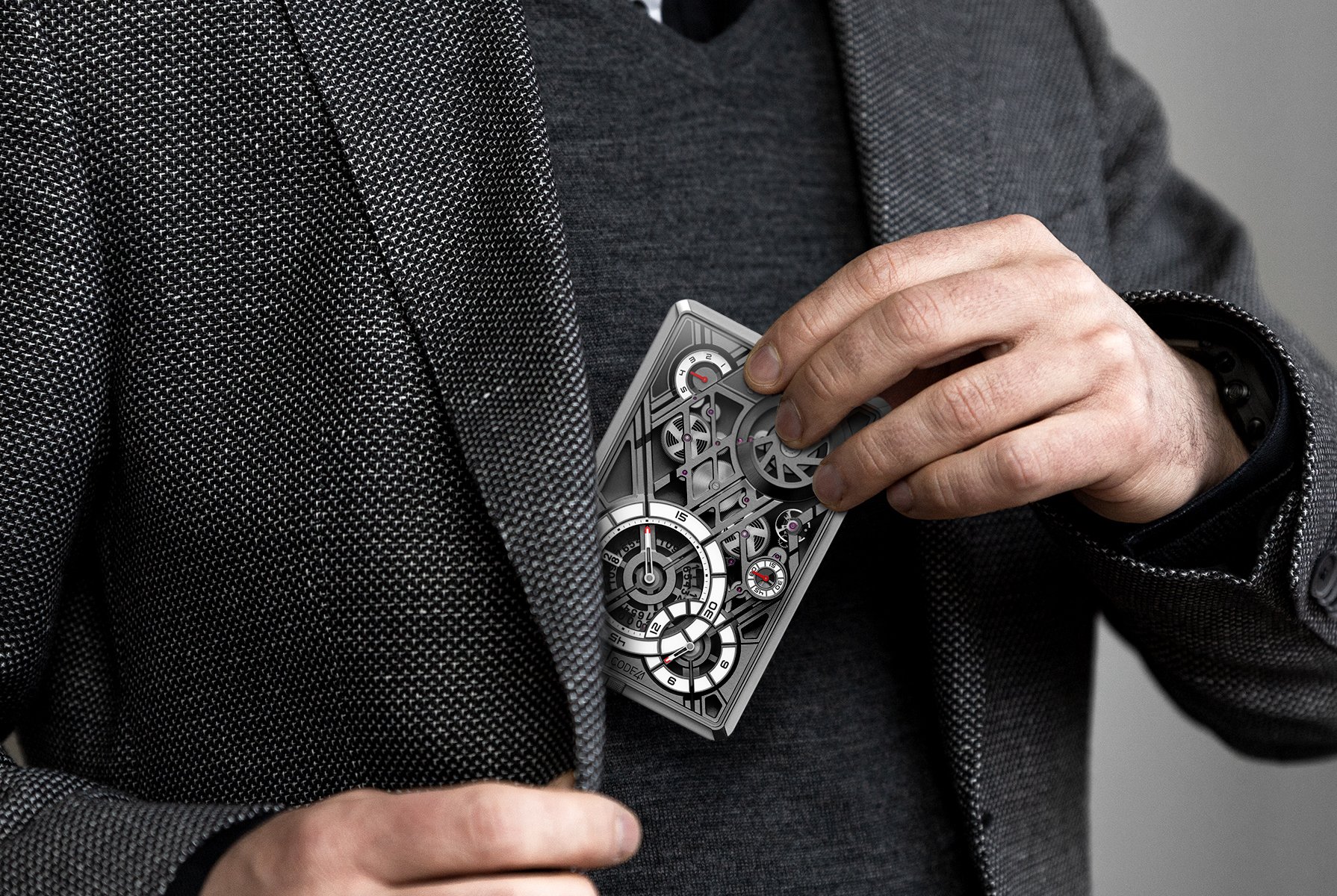 The CODE41 Mecascape
Humble beginnings and a lack of resources meant that the Mecascape project lay dormant for 12 years. In the meantime, Claudio D'Amore did not sit idle, but in fact, got to work doing quite the opposite. Founding CODE41 allowed him to come closer to finally making this project a reality. Six collections later, the brand established a reputation for unique timepieces following a conceptual modern design. From a two-person team in 2016 with a community of 15,000 members, the brand has grown to a team of 25 people, and a community of just over half a million strong. It goes to show that the charisma of CODE41's designs is not lost on the wider world of horology. Now, leading up to 2022, the brand embarks on its most ambitious project yet — the Mecascape.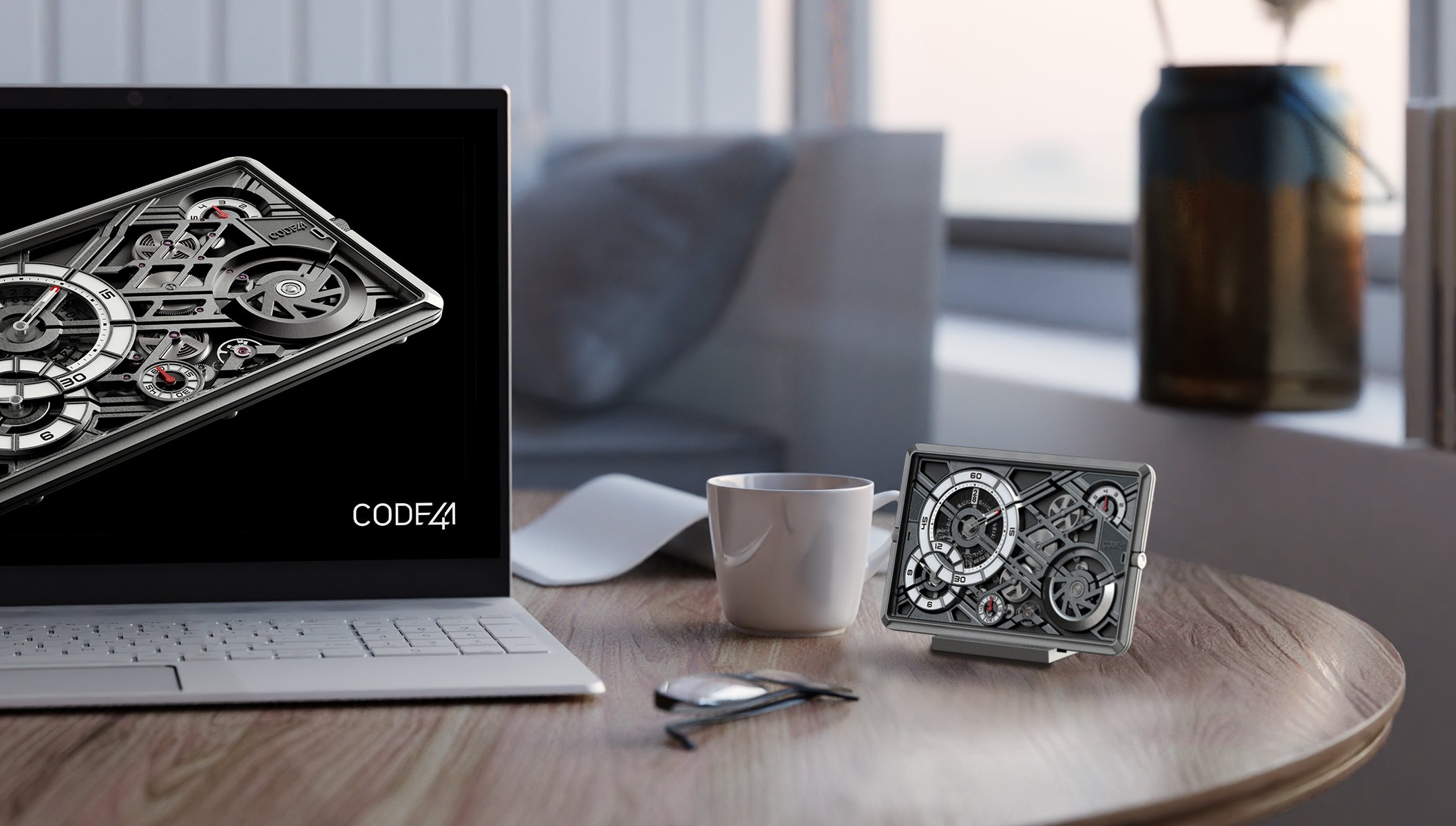 With the challenges of design now behind them, it will be a question of introducing a never-before-seen concept in horology to the CODE41 community and the watch world at large. As Claudio explains, the Mecascape is certainly not a wristwatch. It is also not a clock or a pocket watch either. It's a landscape, a horological work of art, with value not just in its innovative design, but also in its beauty. The 106mm × 68mm frame will house the Swiss-manufactured movement, visible through a crystal front, coming in at just 7mm thick. Rob and I were left speechless when Claudio shared his screen with us in a Zoom meeting earlier this week. It's not often that you see something completely new. But Claudio and CODE41 have delivered just that.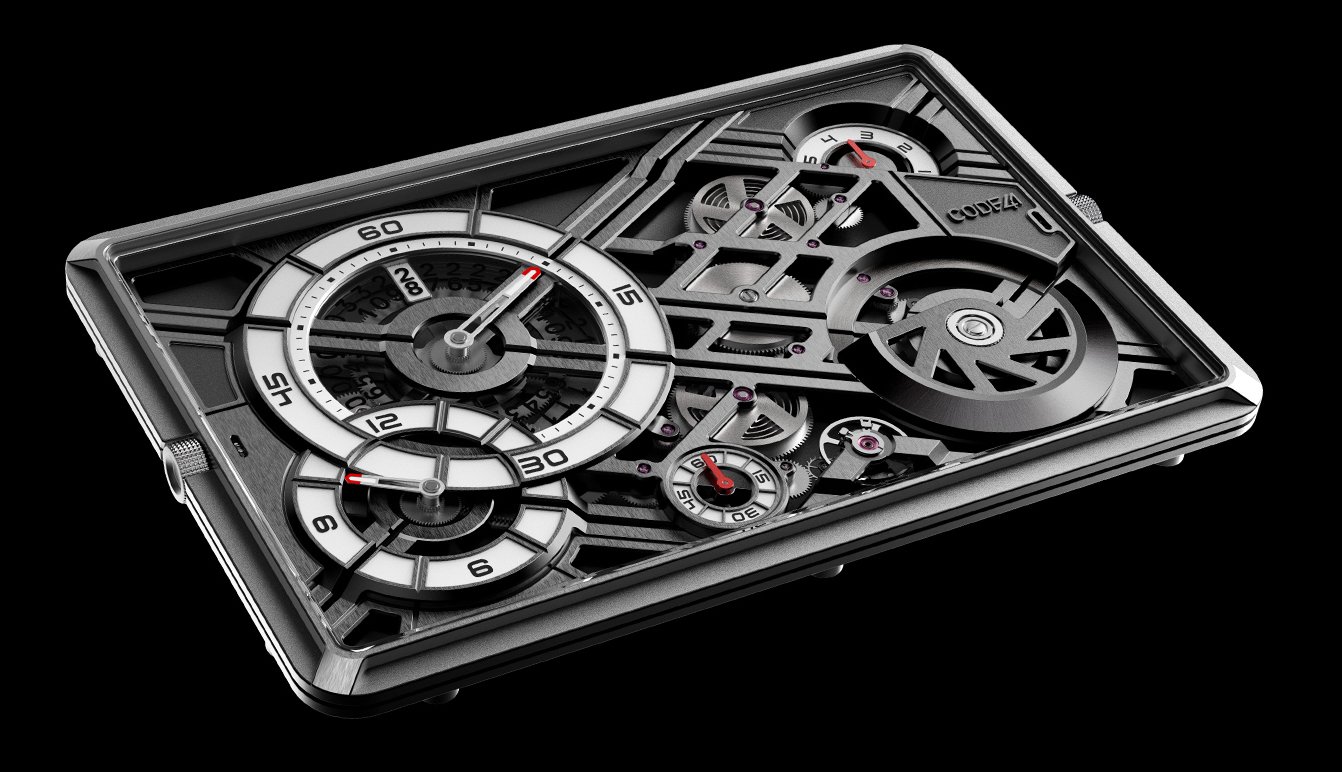 Final thoughts
So who is this for? As I said, Mecascape is not a wristwatch. It's not even a clock or a pocket watch as we know them. The Mecascape is futuristic time-telling art. One can display it on a stand, or carry it in a pocket. It firmly plants itself on the line between form and function. Therefore, it's certainly for lovers of watches and mechanical engineering who already have everything the wrist might desire. It's for those who want something truly groundbreaking, unlike anything else out there in the world of horology.
I, for one, hope to see the concept evolve and go beyond this first, already impressive form. And this is likely to happen, as the images above are conceptual. Keeping community feedback in mind, slight changes will likely be made before the final product is launched.
The project, for now, finds itself in the early stages, having only just been announced today (08.12.21 — numbers which total 41). It will remain in development until March 2022. In April of next year, the first prototypes will have been created, followed by pre-orders in June. Finally, delivery of the Mecascape is projected to take place in March 2023. For more information, go to the CODE41 Mecascape website.