Is Breitling Missing An Opportunity By Ignoring The Legendary Emergency Line?
A guest post by Philip Blumer
As a consumer of fine watches, I think watch brands can hit the nail on the head in different ways. This can be in design, movements, historical accuracy, and — most relevant to the watch we will discuss in this article — fit and feel. The Breitling Emergency II, while undoubtedly very capable, suffered from a size that was just not viable to regular consumers. At 51mm in diameter and almost 22mm thick, you'd either have to be a bodybuilder or a fighter pilot who wears it exclusively on the outside of your flight suit sleeve. To say the Emergency II was a niche product would still be an overstatement. There was virtually no one who could justify such a piece.
The first 43mm Emergency (produced between 1995 and 2012 with incremental updates) was truly something that pilots could wear on their bare wrists or over their jackets using the bracelet extension. While still a chunky piece at 16mm thick, thanks to the titanium case and bracelet, it never felt heavy. Pilots aren't superhumans with gigantic wrists, so mere mortals could wear it and feel like they still have a decently sized "instrument for professionals" (Breitling's old tagline) on the wrist and not look crazy.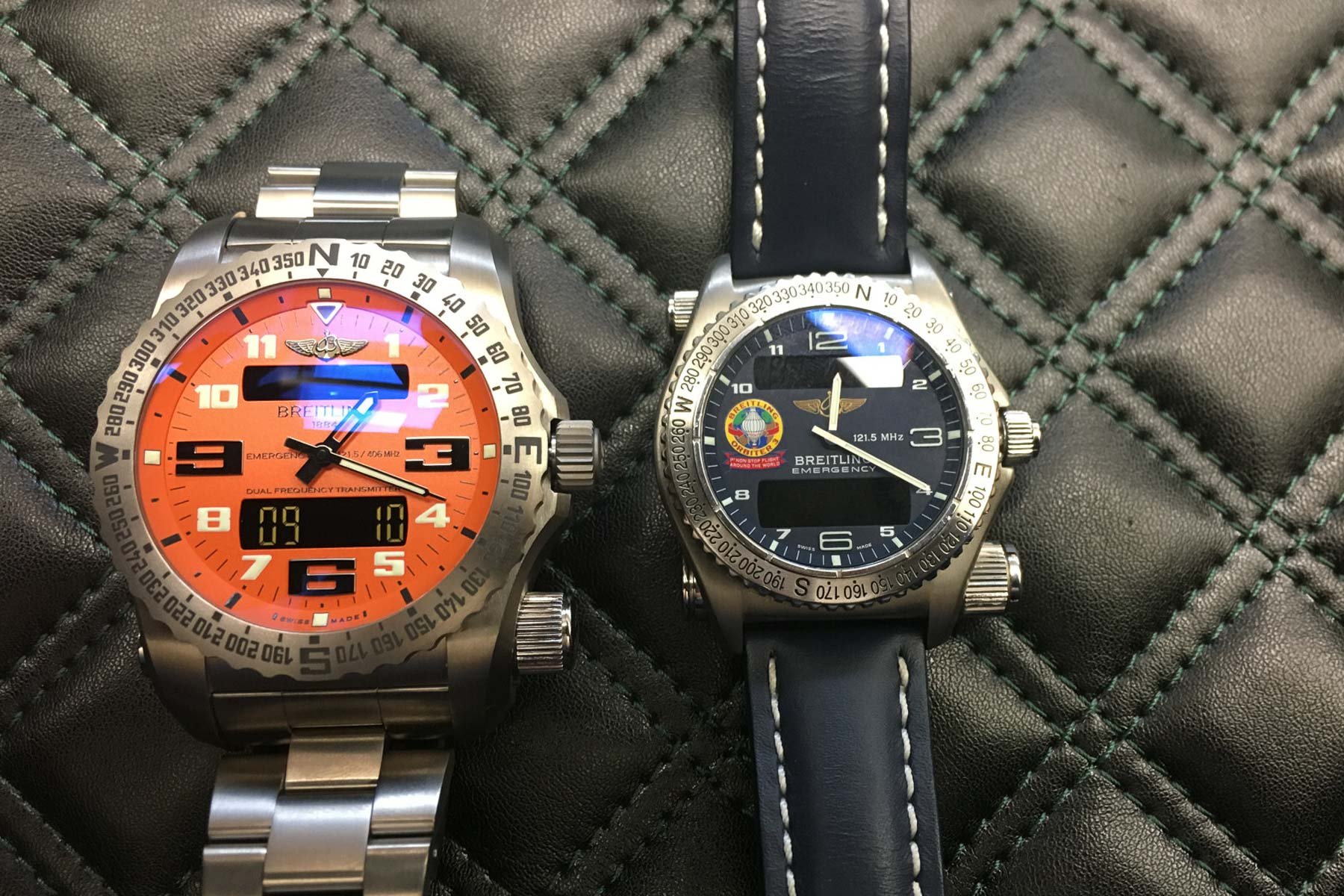 Quartz-powered luxury tools
I don't think smartwatches should be the focus for luxury watch brands. I also think luxury brands should be cautious when making watches of a noticeably lesser quality than their other models (I'm looking at you, Breitling Endurance). Therefore, if you're going to make a battery-powered watch, why not have it make sense to have a battery in it?
Not to go on too much of a tangent, but let me talk about Omega's Speedmaster X-33 Marstimer for a moment. It's certainly not a watch for everyone, but you cannot say that it doesn't handle it's one job with flying colors. Let's be real; an app on a smartwatch could give us the same information we receive from the Marstimer. However, Omega's Marstimer refuses to be just that. Essentially, the Marstimer is a vehicle to display information relevant to (and on) Mars and our relationship with the planet. No more, no less. What it does, it does impeccably well. It boasts a brand-new battery-powered movement with no less than 155 components and 15 complications, housed in a titanium case with a matching bracelet.
It's not what I'd call a "beautiful" watch by any means, but it is a heavy-duty, purpose-built piece of engineering. And for that reason, it is an excellent, admittedly niche watch. And you could argue that this ethos is what made the Breitling Emergency such an essential and magnificent timepiece. I strongly believe it to be the shining star of all watch lines that the Schneider father-and-son duo created during their ownership of Breitling. I'd even dare to say that the Breitling Emergency is a more enthralling and remarkable watch than the Marstimer. After all, with its main feature, the Breitling Emergency was designed to quite literally save your life. This is a feature that no other watch (to my knowledge) can lay claim to.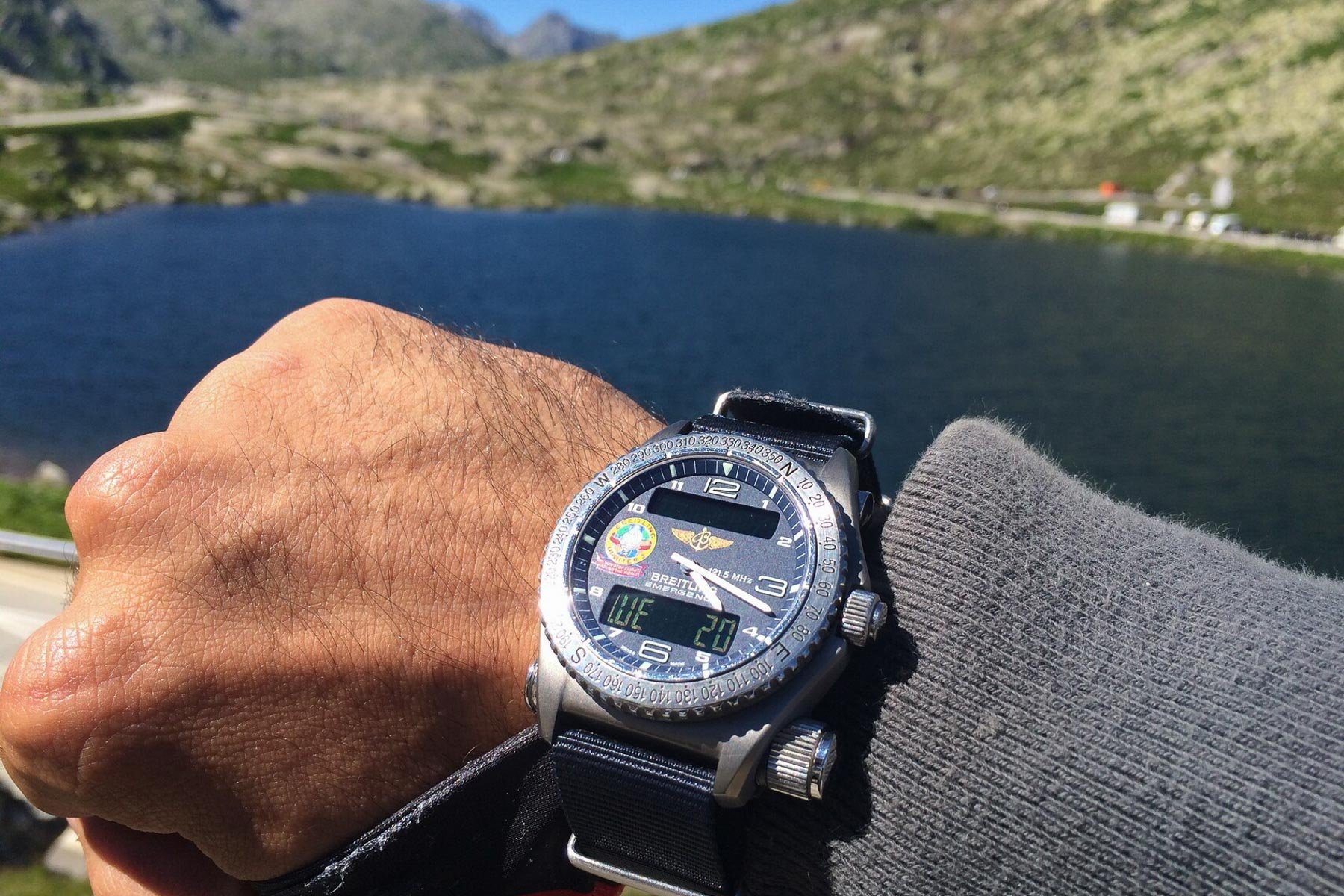 The Breitling Emergency
Ultimately, pilots are the professionals that these instruments are for, so the complications are relevant to aviation. The Emergency includes analog time as well as two digital time displays, a 1/100th-second chronograph, second time zone, alarm, and perpetual calendar complications. The watch also comes with two separate transmitter beacons that can send a distress signal up to roughly 160km away. This is far enough to alert airplanes in the relative vicinity.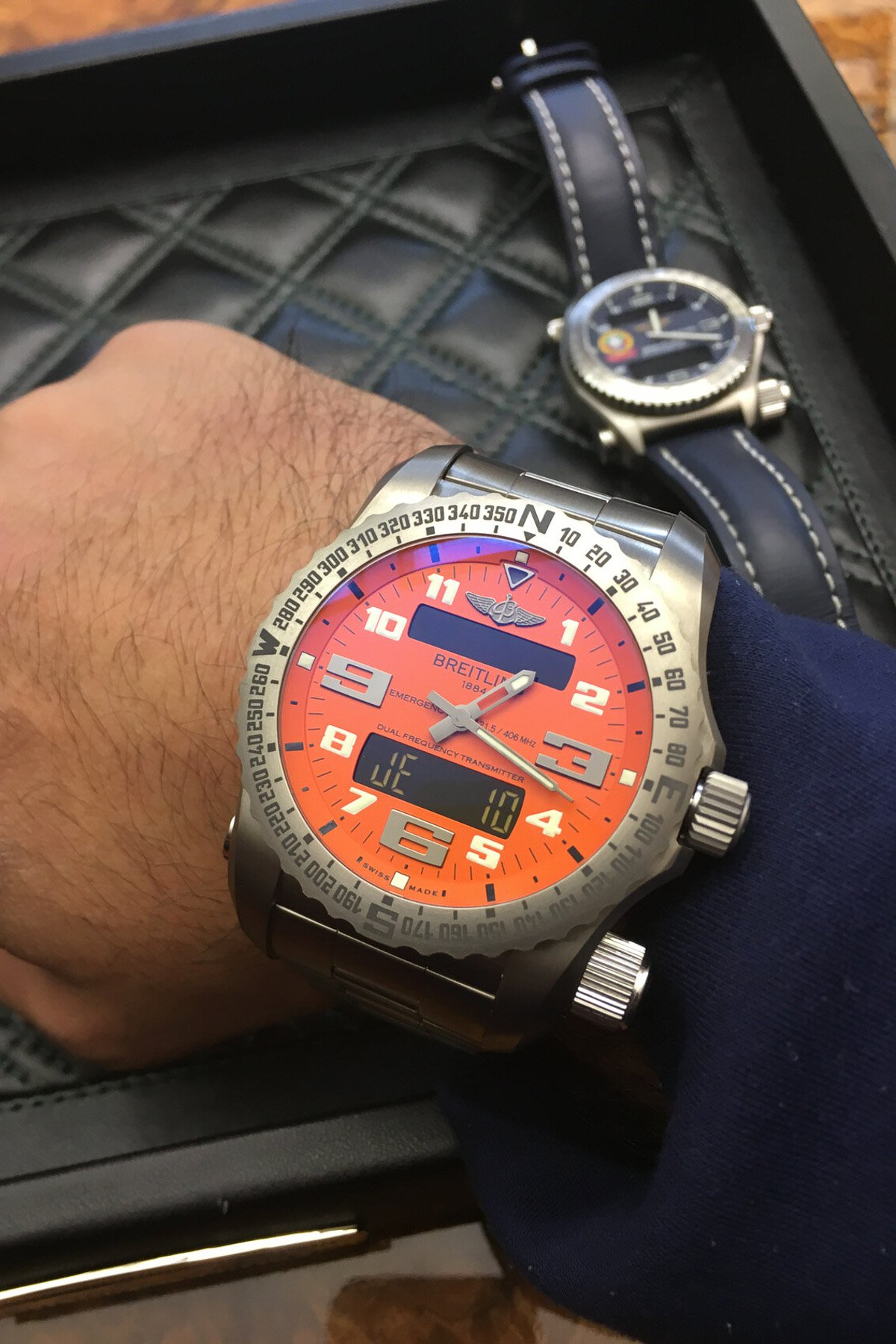 The aforementioned 51mm Emergency II sends a signal that will reach satellites, providing a significantly more reliable chance of survival when activated. After unscrewing and pulling out the beacon's crown, an antenna extends, which transmits a distress signal that will alert local rescue authorities and provide the wearer's exact location. And this function was no joke. Upon purchasing, customers had to sign a document confirming that they would accept all responsibility for intentional misuse.
What if it were possible to create the "Emergency III" in a very wearable 43mm case with the capabilities of the Emergency II? It would be a huge step forward for Breitling in terms of innovation. Making such an accomplished piece of engineering inside a relatively small case will surely not be a small feat. But it would show that Breitling is indeed ready to up its "niche flex" game while also producing a watch — and I know I'm repeating myself — that could literally save your life.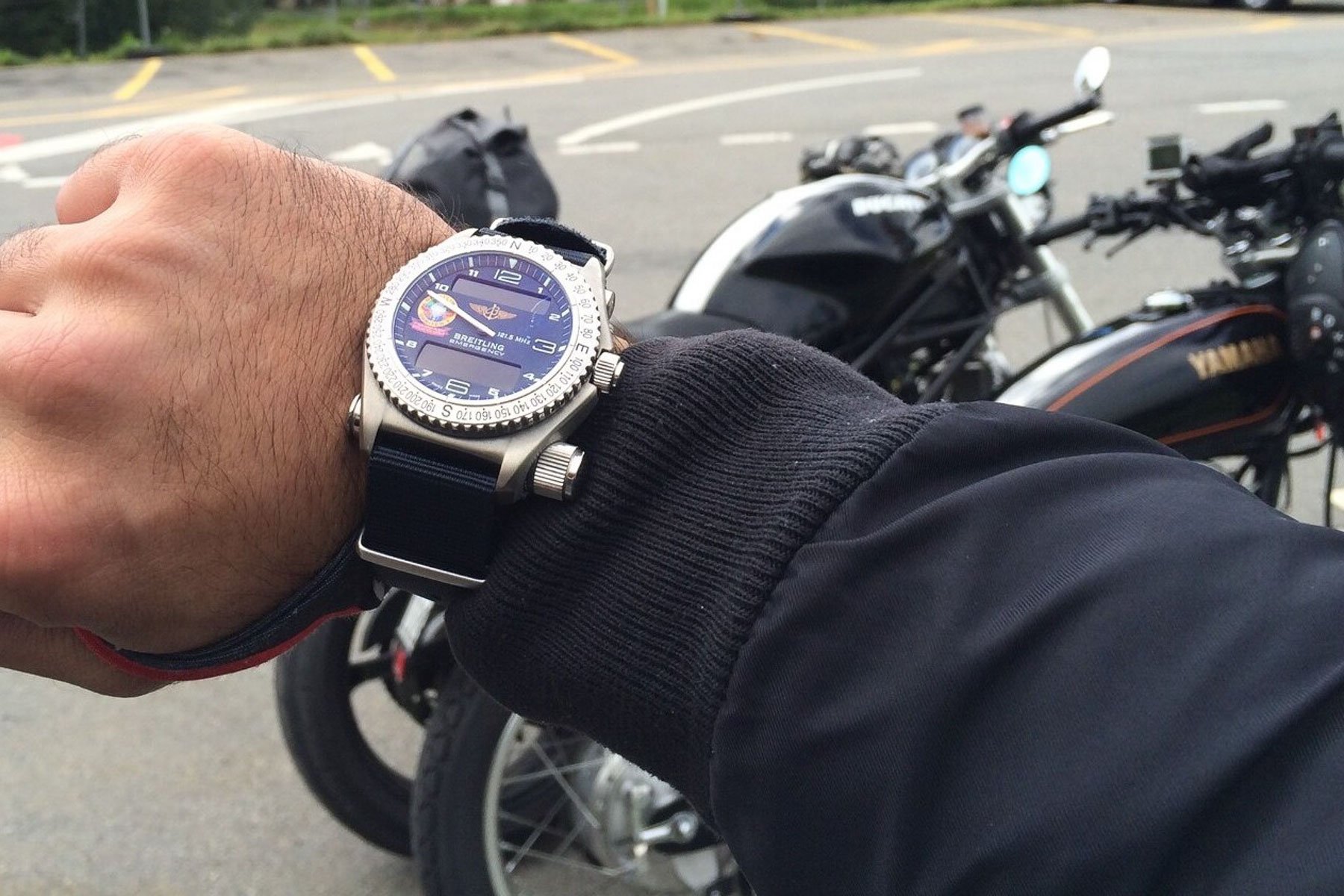 Peace of mind on the wrist
I wore my Breitling Emergency on countless motorcycle trips, including when I crossed the Swiss mountain passes to get to Italy. It may sound ridiculous to some, but I won't lie, it was comforting to know that if I ever somehow lost control of my bike and ended up falling off the road where no one could find me, I would have a backup plan. This backup plan would be on my wrist, assuming my wrist hadn't left my body! And yes, if this situation did happen, I would show off how my watch saved my life for the rest of my days.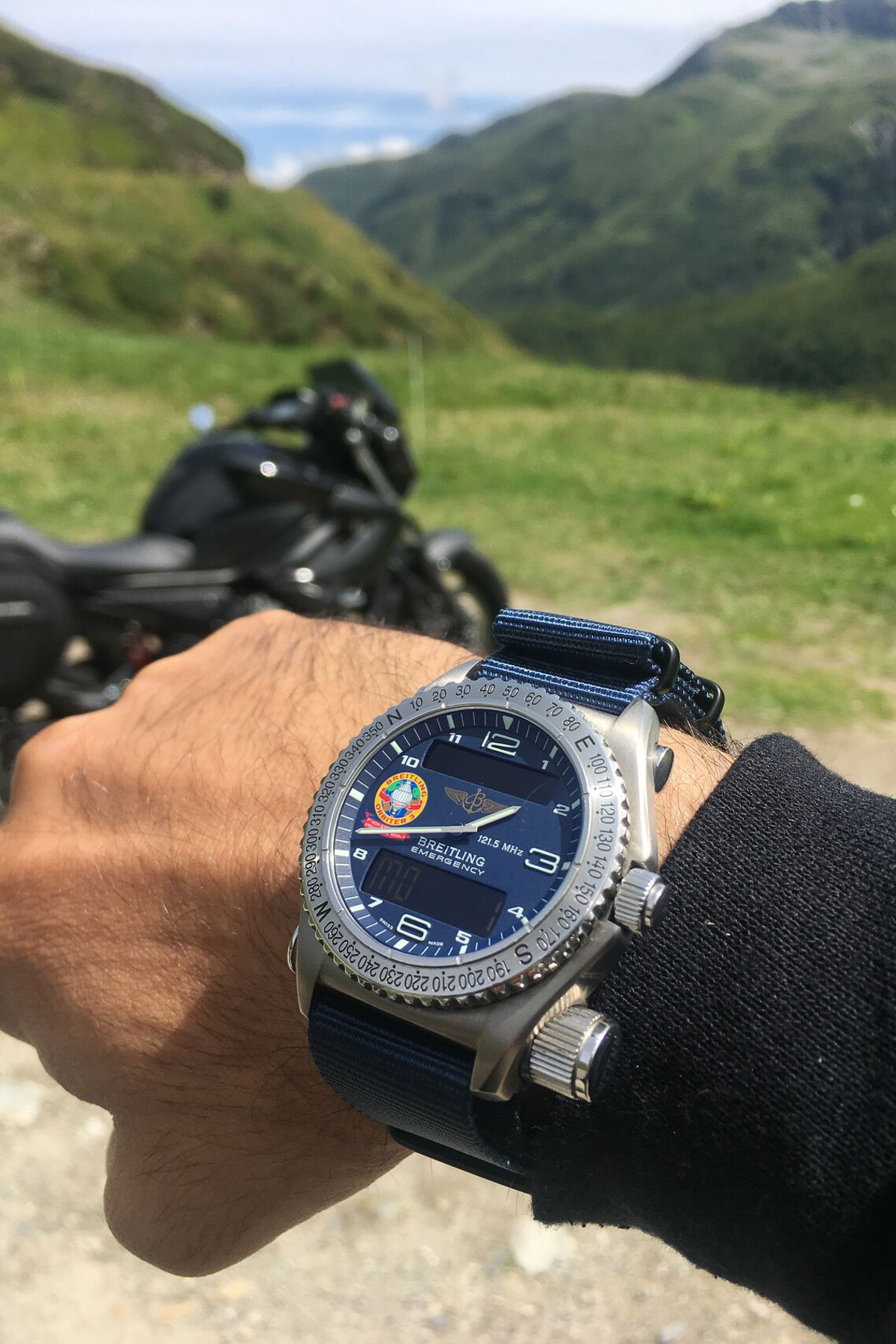 People can debate all they want if Breitling's Endurance or Swatch's MoonSwatch are cash grabs or not. I'm in the camp that says if they make people happy and perhaps get new fans into the brands while giving the company more liquidity to make more awesome watches, then why not? As long as Breitling's typical high-quality watches remain the overwhelming majority of the brand's collection, who am I to complain? I would wager that a new Breitling Emergency would be far from anything resembling a cash grab. It will be made for a niche clientele, but a clientele that is undoubtedly there. A clientele that I believe Breitling may not be paying much attention to at the moment.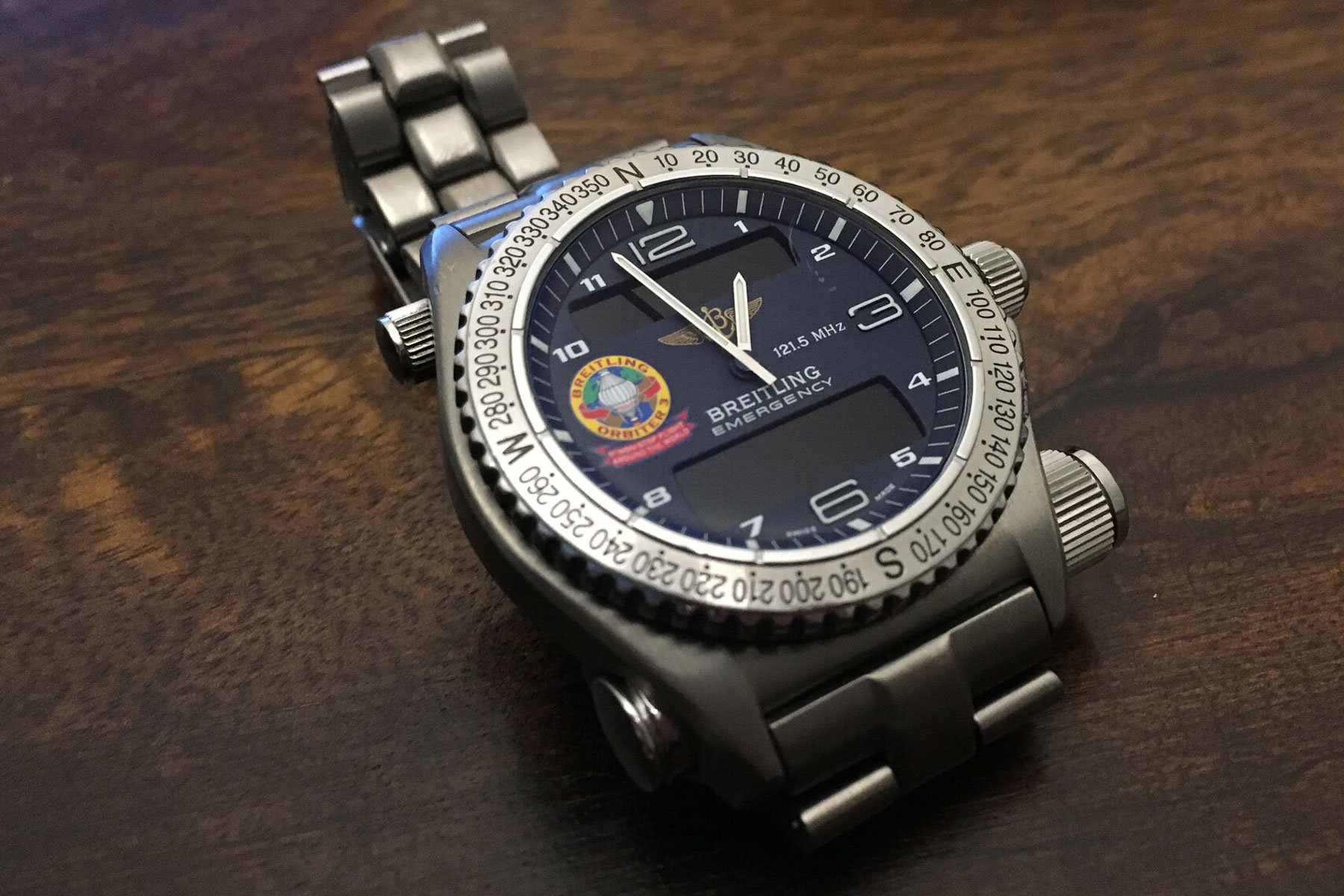 It would be a watch for hardcore aviation enthusiasts, hobby pilots, or perhaps most commonly, adventurers seeking peace of mind that goes beyond hoping for a signal on their smartphone to call their local rescue service.
Final thoughts
Perhaps the next Emergency is already underway at Breitling… After all, Georges Kern has been on record (most recently, on Scottish Watches Podcast episode 436) for saying that the near future of the brand will be movement-focused. While the thought of mechanical, non-chronograph manufacture movements by the Swiss giant definitely excites me, I sincerely believe there is space for battery-powered movements as well. With the Emergency, the brand has proven that battery-powered movements shouldn't only be used to make more affordable lookalikes of a mechanical watch. Instead, battery-powered watches can also be used in a way that directly befits the functionality and ana-digi layout.
What do you think Breitling should do with the legendary Emergency line? Put your thoughts in the comments!