Is Getting A Discount A Thing Of The Past? — Watch Brands Take Matters Into Their Own Hands
As brands cut out the middlemen and sell for maximum profit, where does that leave us as watch enthusiasts?
We all know that list prices are often not set in stone. Except for when you're buying a limited-edition or waitlisted piece, getting a discount on a brand-new watch is almost a given. The only question is how big of a discount you can get. But this situation could be changing as we speak. Luxury watches are in demand more than ever before, and brands are trying to sell more and more watches directly to consumers.  This means that it may become more difficult to get a (big) discount on a brand-new watch.
I'm not actually that much of a bargainer myself. I bought my first three brand-new watches without a discount. The first one was the limited-edition Oris Art Blakey. At that time, I didn't have a clue about watches or discounts. Besides, I figured it was a limited edition and that asking for a discount would be useless. I guess the marketing trick worked on me there. The next one was another limited-edition Zodiac Seawolf from Topper Jewelers in the US. The discount I got there was actually applied to the shipping costs, not to the price of the watch itself. And the third watch was the Fratello × Oris Big Crown Pointer Date, which was, yet again, a limited-edition watch. Maybe I should just stop buying limited-edition watches, but that's a whole different story… Anyway, after those first three, I learned my lesson.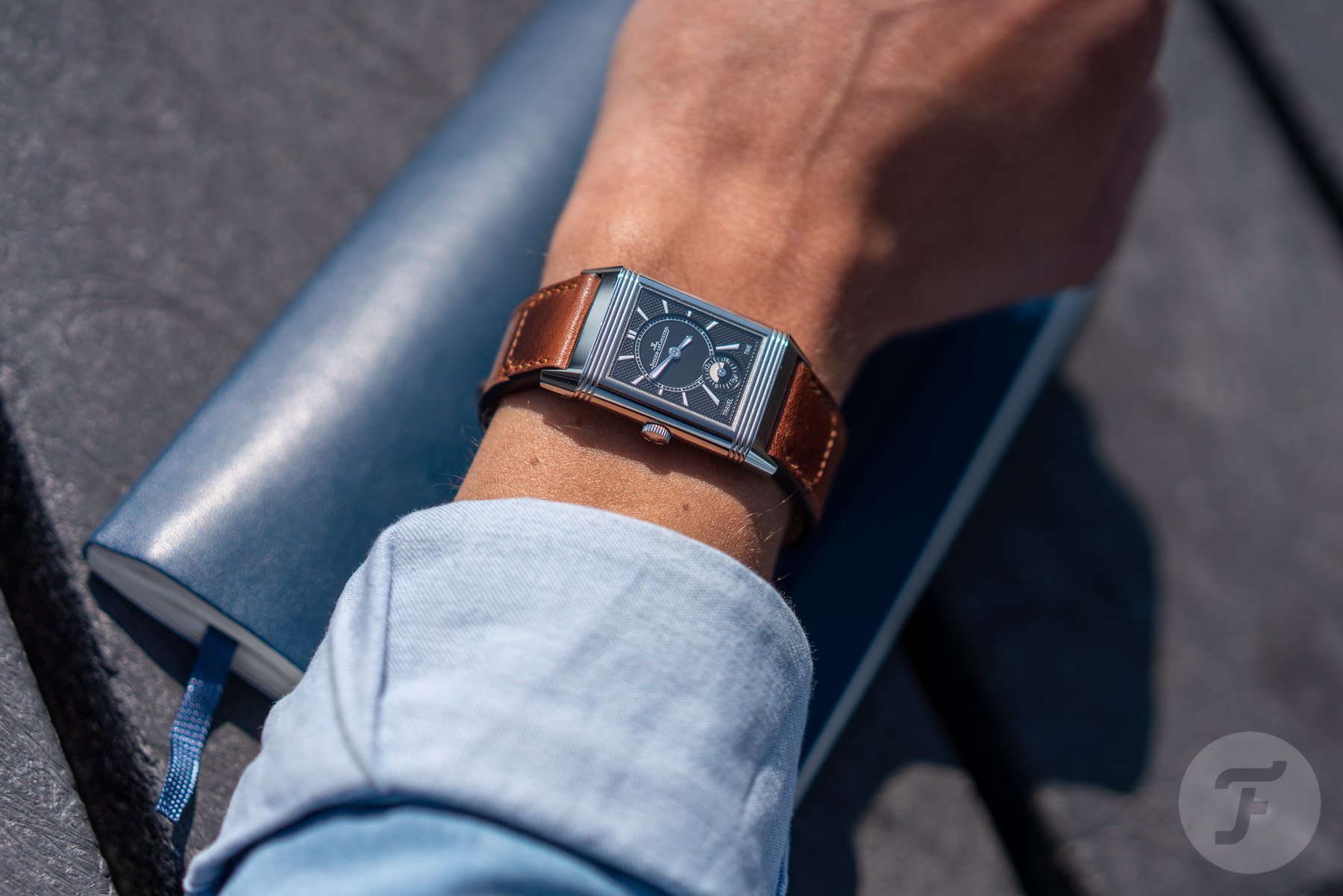 On the hunt for a good discount
None of the watches that I bought brand new after that were limited editions. There was the Tudor Black Bay 36, the 2021 Omega Speedmaster, and, most recently, the Jaeger-LeCoultre Reverso. Thankfully, I did get quite good discounts on all of them. I'm still not the best negotiator, but I do like to get my watches — regardless of whether they're brand new or used — at a "good" price. It's an important part of the hunt for the next watch. One thing is finding the actual next candidate, but getting it at the right price might be just as important.
Other watch enthusiasts often send me messages asking more or less what price I paid for my watches. I also do the same thing when I have my eye on a specific piece. Looking up what a watch goes for on the secondhand market can also help you estimate the discount you should be able to get. I really feel that getting as much information on the value of a watch is an entertaining part of the hunt. And it becomes even more fun when your research results in a nice discount at the authorized dealer. But what will happen to those discounts within the currently booming watch market?
Fewer middlemen = less of a discount
Brands like Breitling, Tudor, Jaeger-LeCoultre, and many others are opening up more and more of their own boutiques. In addition, some of them are also taking their brands away from the multibrand stores. That way, they try to lure the customers directly to themselves, cutting out the authorized dealers, which, of course, always take a piece of their margin. At their own boutiques, the brands are the ones setting the rules, and it looks like discounts are not an important part of their playbook. At the very least, it appears that discounts will be very limited. I once went to a Tourbillon boutique, which is owned by the Swatch Group, and asked for a discount on a non-limited Blancpain Bathyscaphe. The staff said they were only allowed to give a five-percent discount.
Maybe I didn't use the right negotiation strategy there, but I felt like it was an honest answer. And to be fair, why would these brands give a bigger discount than that when the watch business is doing so well? The demand for watches is so high at the moment that there is almost no need to give people big discounts; the watches will probably sell anyway. And in a world where all the bigger companies are looking for ways to become more efficient and save as much money as they can, why not try to just sell the watches at the highest price possible in the first place?
What does this all mean?
Of course, I get why watch brands would rather not give any, or give a lower percentage of a discount on their watches. But what will then happen to the current watch market, both new and secondhand? I actually don't think that people will buy fewer watches, even if they can't get that big of a discount anymore. Realistically, a high-end watch is a luxury product, and a few hundred euros extra on an already-expensive thing is probably not enough to stop people from buying it. And what about the secondhand market?
If people buy their brand-new watches at a higher price, they'll probably also sell them on for a higher price. That means that prices on the secondhand market will also start to increase. That might actually affect those who want to enter into the hobby the most. They often don't have the money to buy watches at their retail prices, and instead, they try their luck on the pre-owned market. But if prices increase there as well, it'll become harder and harder to find luxury watches at a more accessible price point. Does that mean that newer, more affordable microbrands will become even more popular than they already are?
What's your take?
Of course, I'm just speculating here, looking into my own little crystal ball. But what about you? Are you a good negotiator when it comes to getting a discount on your watches? And are you noticing that it is becoming more difficult when you try to get a discount? If so, how do you think it will affect the watch market in the future? I'm curious to hear your view on things in the comments!