Is The Platinum Rolex Daytona 116506 The Pinnacle Of Sports Watches Or Luxury Gone Mad?
Ranting Robbie needs your help
Recently, our glorious leader wrote a fun piece about the best chronographs priced under €5,000 right now. That's a fun topic that got me thinking about the industry's most talked-about chronograph, the Rolex Daytona. Despite this model being pretty darn popular within the walls of Fratello, it has never managed to touch me. I love early Rolex Chronographs and especially the immediate precursors to the Rolex Daytona like a late reference 6238 (reverse panda, please). However, the ensuing Daytona-fever turned me off from a model that crept further and further away from the class exuded by its forebears. And then, in 2013, with the release of reference 116506, Rolex truly jumped the shark.
I wish the shark had punished Rolex at this point. Instead, the shark, which I guess is a pretty neat stand-in for the buying public, watched in awe as Rolex once more soared over its head, legs akimbo expecting the entire world to blow yet more smoke up its posterior.
Spoiler alert: much of the world obliged. Thankfully, though, not everyone was fooled…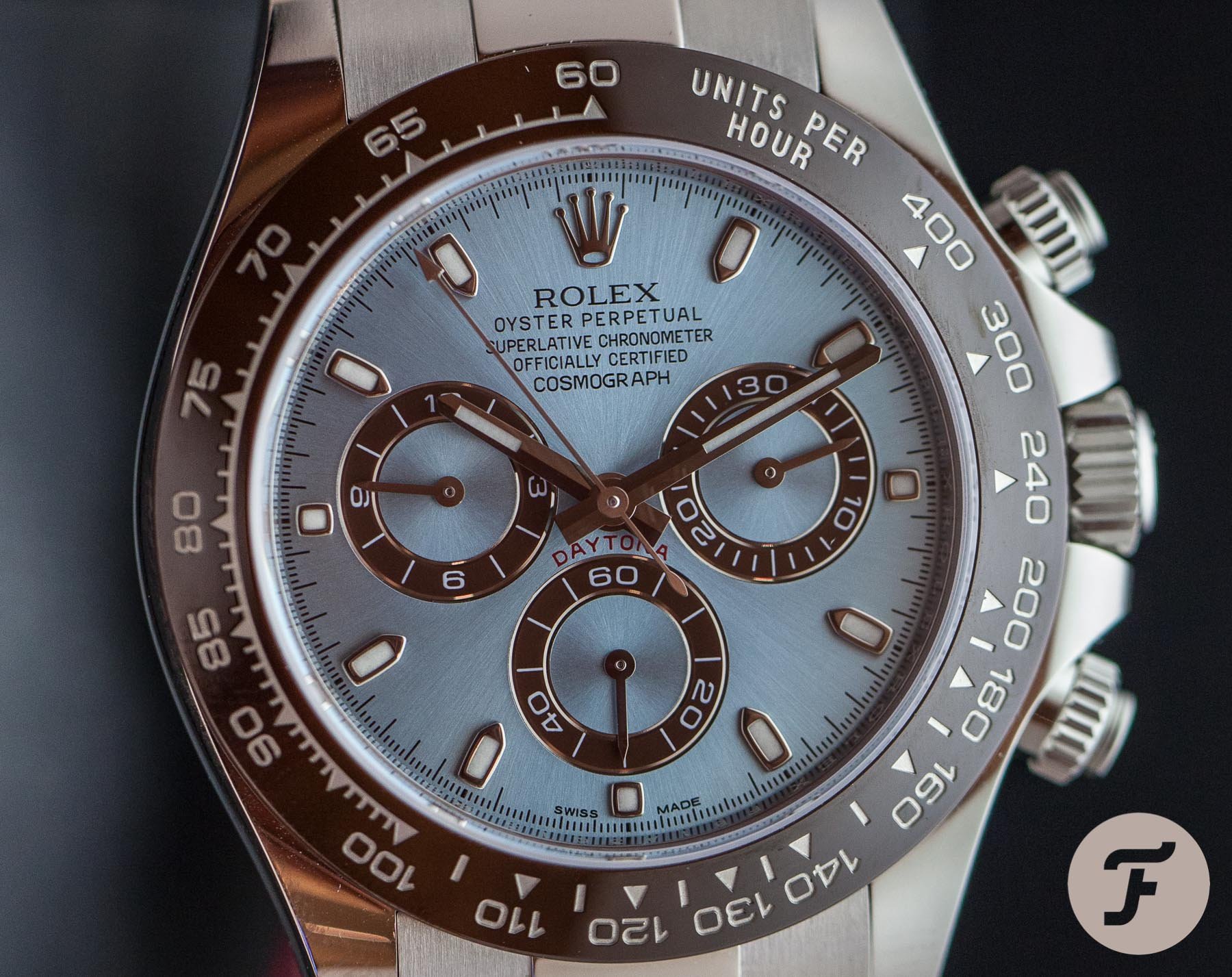 Reference 116506
The Rolex Daytona 116506 was a celebration. It was released to commemorate 50 years of the Rolex Daytona. It was not really what anyone was expecting given its odd, living-room-of-the-aughts colorway (ice blue dial and a chestnut brown Cerachrom bezel), but it seemed grand enough and self-assured enough to live up to its billing as a celebratory model.
…the maggot in the middle.
I think a lot of watch lovers were pleased to see the Daytona released in platinum. I wasn't. It wouldn't surprise me to learn that after the initial shock, a lot of watch lovers warmed up to the brown bezel. I didn't. Perhaps, for some, the ice blue dial was the cherry on top. For me, it was the maggot in the middle. Harsh? Maybe so. But believe me when I say I take no pleasure in being this disgruntled by a watch. In fact, I live my life in hope of being thoroughly gruntled by timepieces on a daily basis. The reason I'm so annoyed by reference 116506 is twofold: it is an insult to the Daytona's legacy and it is another missed opportunity to do something really impressive with a beloved collection.
Innovation for innovation's sake
I was recently interviewed by a design agency hoping to better understand the trends in watchmaking. I was asked what I would like to see from more brands in the future. My answer? Meaningful innovation. We hear the term "innovation" thrown around all the time, but a lot of these so-called "innovations" are either not innovations at all or "innovations" for innovation's sake.
There are times in its history that the Daytona has been innovative. Those iconic screw-down pushes that emerged two years after the model debuted with reference 6240 were regarded as such at the time. While I personally dislike their bulk, I must doff my cap to the Crown for making that functional element so integral to the design. That is meaningful. That kind of thing matters. Some will argue the Cerachrom bezel is exactly that. Others would point out that steel does the job just fine and doesn't look so sterile. You'd find me in the latter camp.
…the context of motorsport.
My main bugbear with "innovations" in watchmaking is that the word is often used to mean "changes". An ice blue dial, for example, is not an innovation. Nor is a platinum case. They are changes to an existing design that made a lot of sense when we view the original Daytona in the context of motorsport. With those embellishments, we now have something entirely different. Reference 116506 is, to me, more of an homage to a Rolex Daytona than it is a Daytona itself.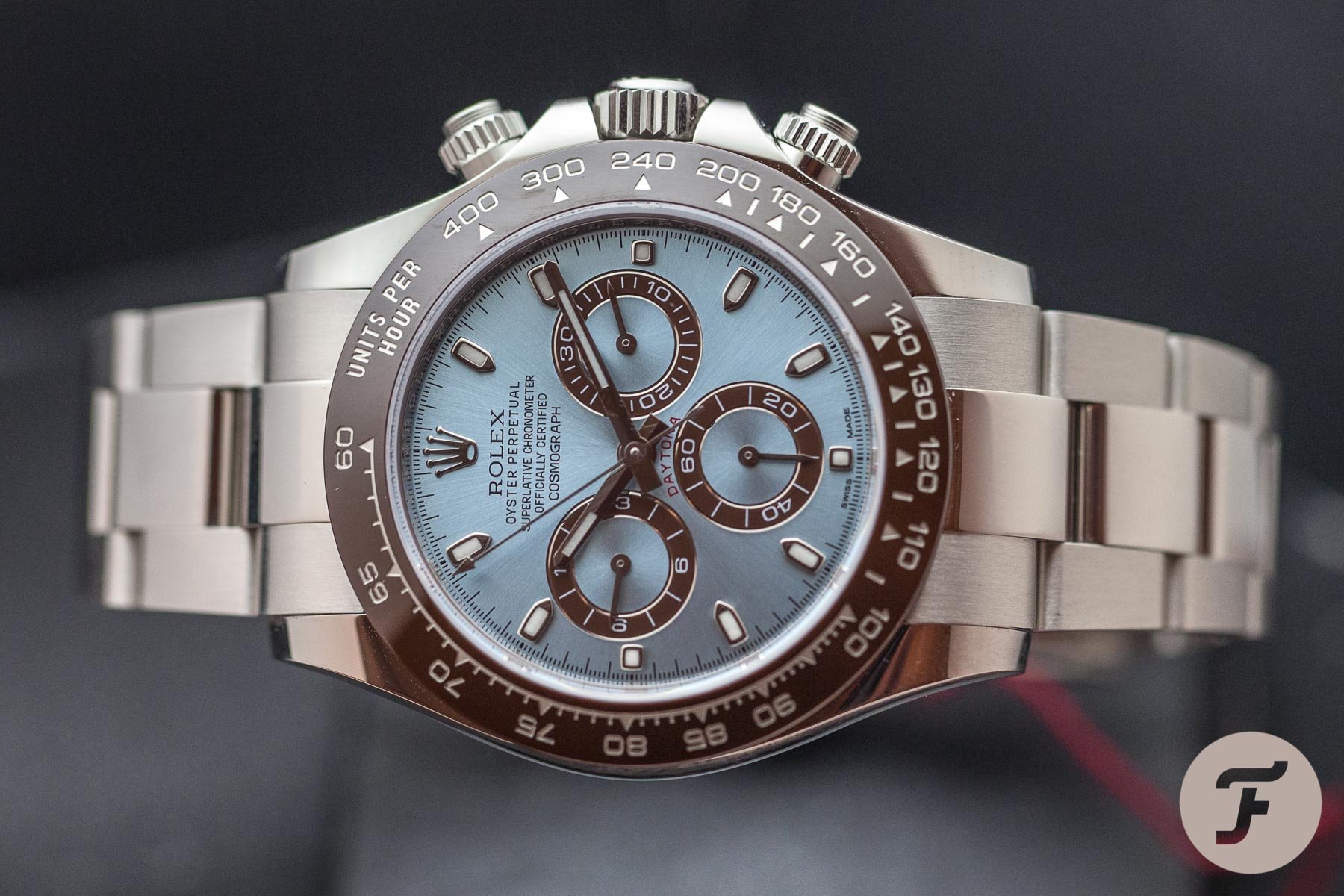 Sticking out
Back in 2013, the regular Daytona had yet to receive the Cerachrom bezel update (that would come in 2016). Back then, it was something only seen twice before on a couple of Everose models released a couple of years before. The brown bezel was also the first time Rolex had tried imbuing that component with any kind of color. We see it now with the Batman/girl, Pepsi, Root Beer, Starbuck, Smurfette (that's what I call the blue dial, blue bezel, yellow gold Sub), and so on, but back then that was pretty fresh news. It made this anniversary piece stand out visually, but it was the materials used in this particular Daytona's construction that ground my gears to dust.
I can just about handle gold dive watches based on the understanding gold is even more resistant to saltwater corrosion than steel. But please, someone, tell me: why do we have a watch supposedly commemorating arguably the most iconic steel sports chronograph ever made in platinum?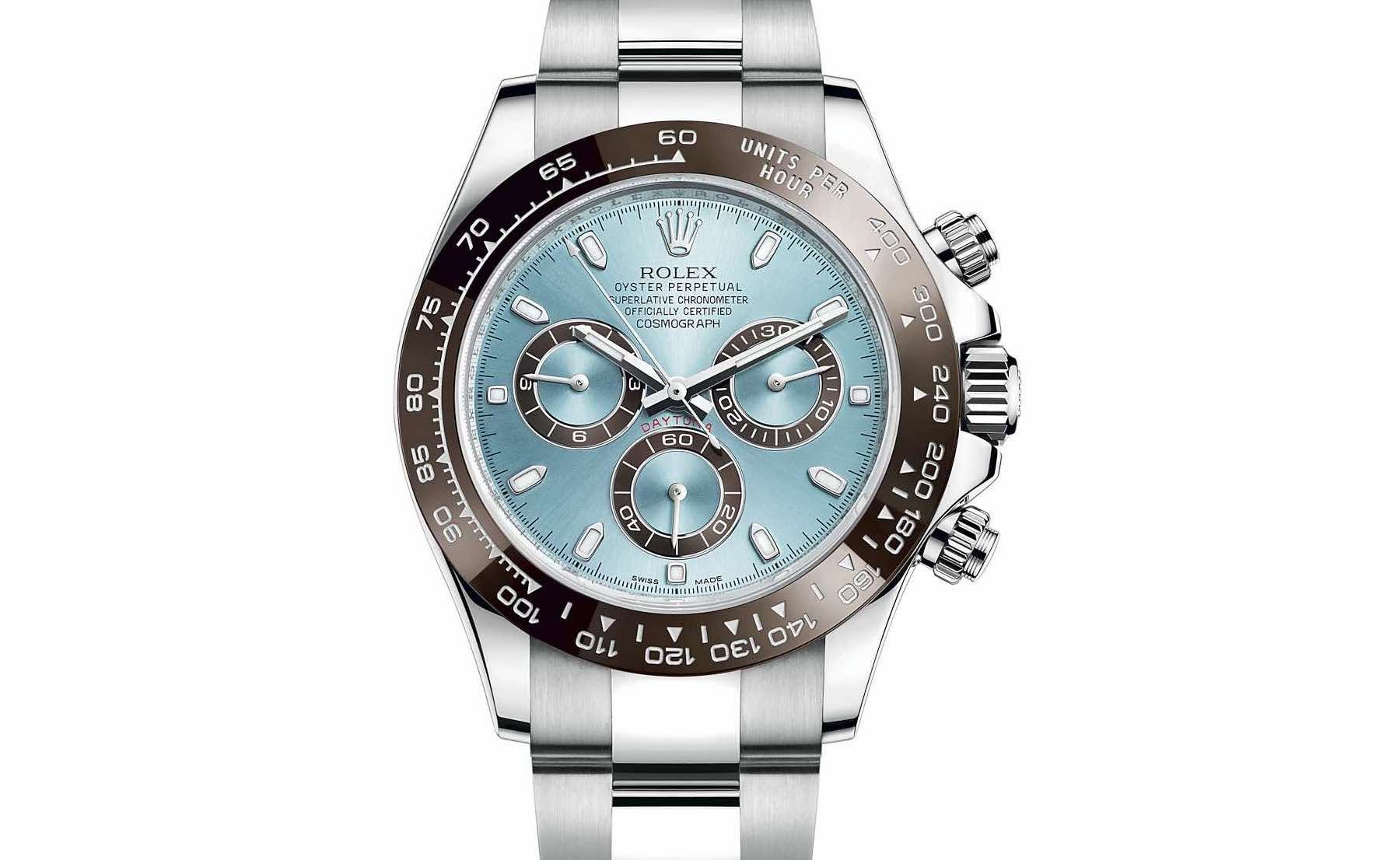 Platinum
Platinum is a cool material. Weirdly, it is currently cheaper than gold so maybe we'll be seeing even more of it in the coming years, but do we really want or need to see it on our sports watches? I'm all for a nice, heavy platinum rotor weight. That's fine. But for the case?
The Daytona has become much more than a watch.
Since the Daytona International Speedway opened in 1959, it has been a mecca for petrolheads the world over. The Rolex Daytona's reveal just four years after the Speedway's opening heralded a partnership made in heaven. It was a bargain that seemed to have been perfectly struck: the track would provide the racing spirit; Rolex would realize that in a timepiece for the ages. The Daytona has become much more than a watch. It is a symbol. And, to my eye, mind, and heart, reference 116506 had nothing to do with that symbol at all.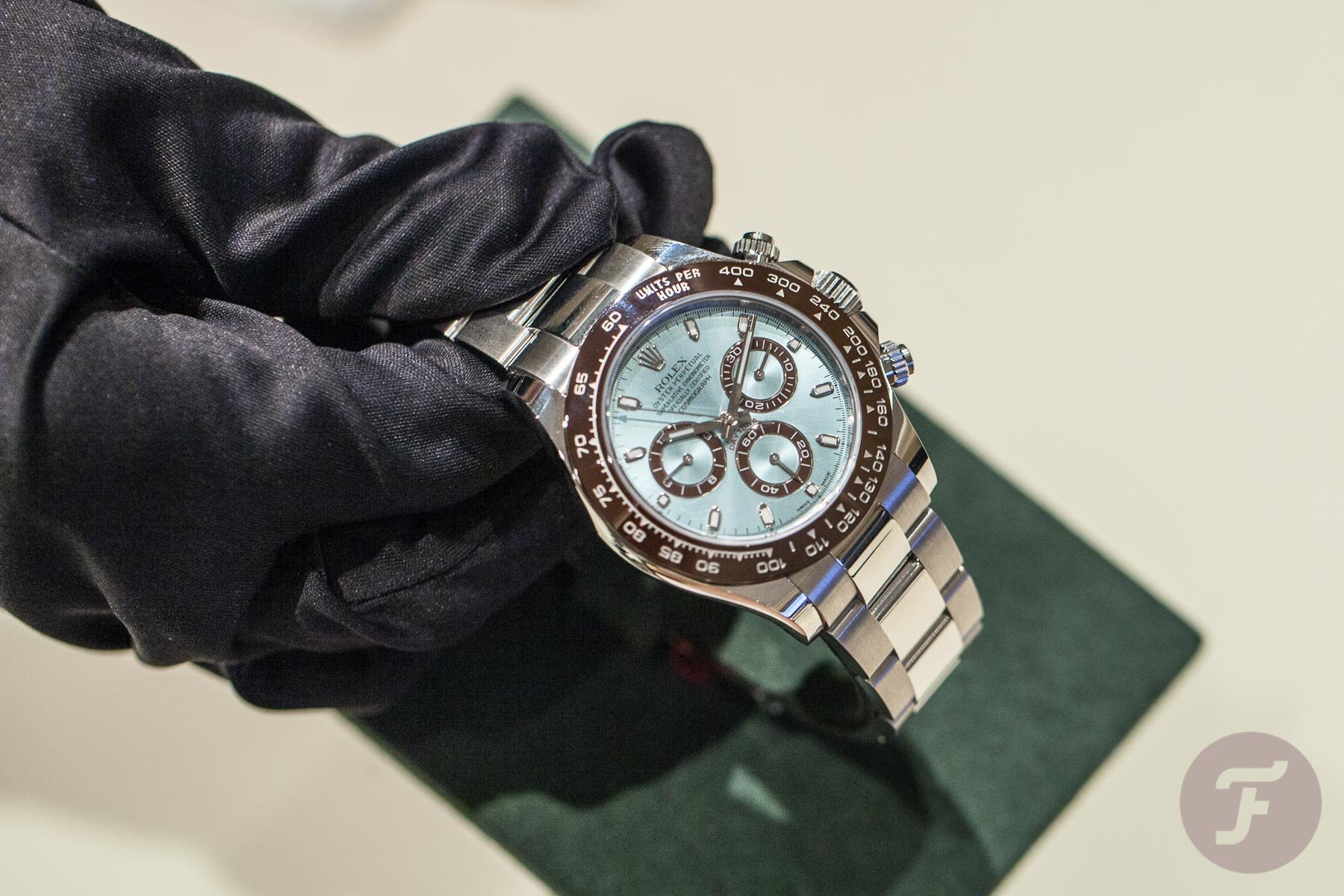 Built for duty
The original Rolex watches that hung out in the paddock of the Daytona International Speedway were not luxury items. They were not status symbols. Precious metals were far from the minds of their designers. These were tools, working watches there to do a job. They had been built for duty and built to last. Simply put, they had been built to be used.
Soft cotton gloves, padded display trays, softly-spoken salespeople trying to cajole you into spending upwards of €50,000 have no business anywhere near the spirit of a Daytona. And just as a side note, this model is trending at over six figures right now. We're talking around €100,000–€130,000 if you want to own one in 2021. The lower end of that spectrum is for pre-owned and the upper end possibly "new". I'd like to hear your thoughts on that also…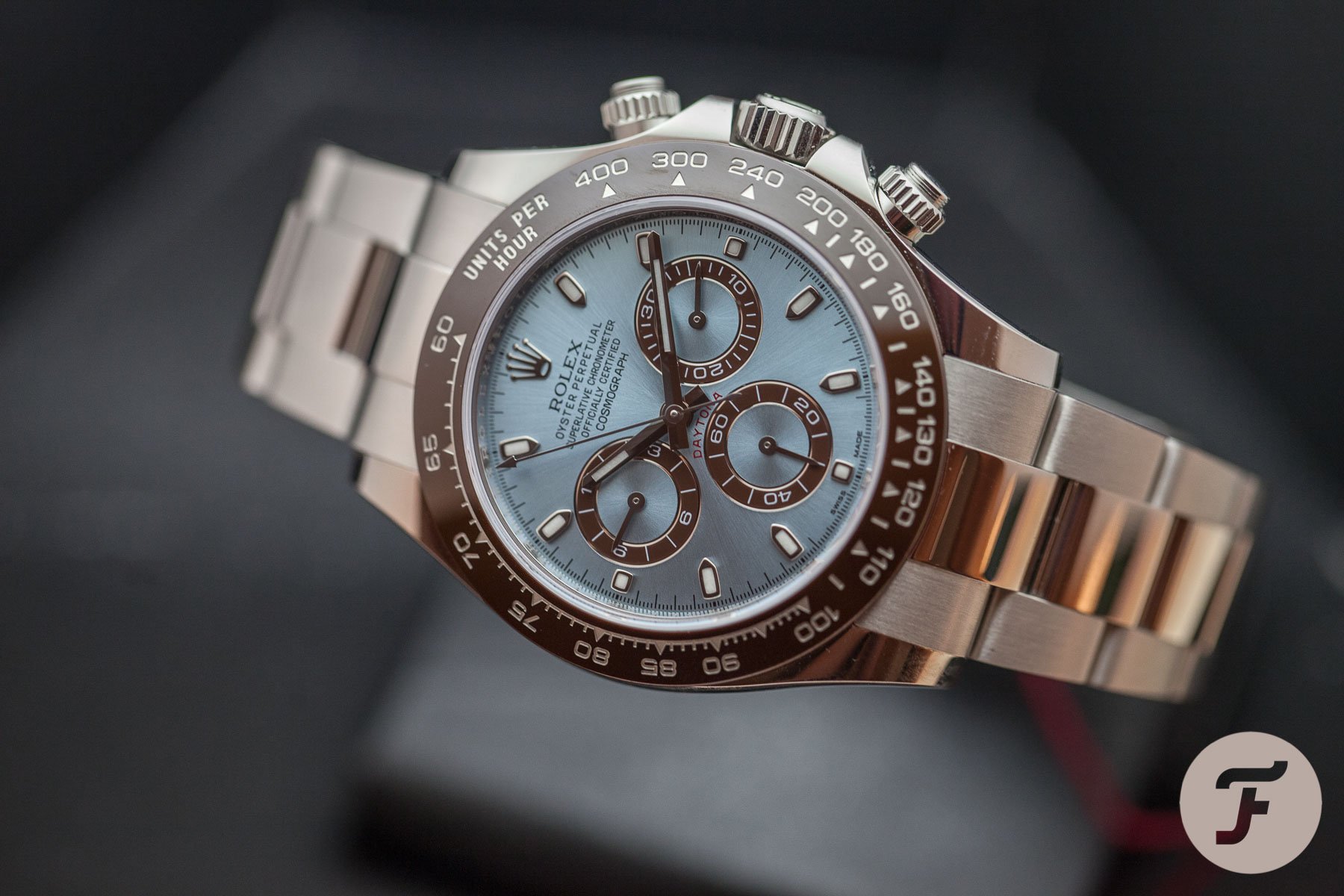 Caliber 4130
I'm not saying that the Rolex Caliber 4130 is worth 50–130k of your hard-earned cheddar, but it is certainly a capable movement. It is, obviously, an integrated automatic chronograph. Less obvious is the fact it is fitted with a parachrom hairspring. That's the kind of upgrade of which I think the early Daytonas would have approved. This new material makes the hairspring impervious to magnetic influence, which is clearly increasing in the modern world.
Its timekeeping standards are chronometer rated (+6/-4 seconds per day) but fall below the current standards Rolex sets itself. Really, though, that's by-the-by: Daytonas, even the very earliest, were always capable timekeepers. They don't boast atomic accuracy but they don't need to. They are more than able to do their job on the track. The earlier models were capable of doing a number on the heart, too…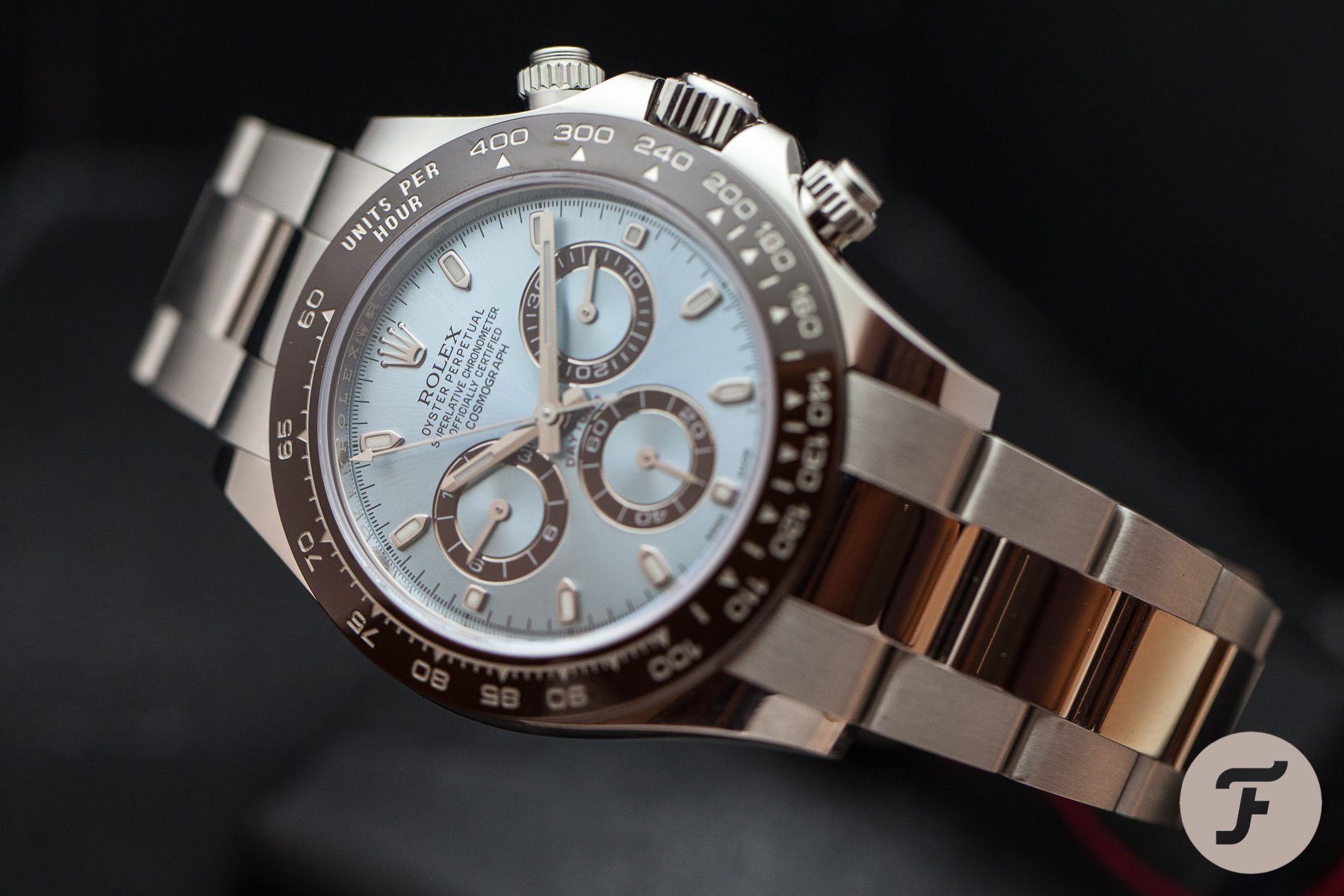 Am I crazy?
I'm not a Daytona lover in general. Fine, okay, we get that: I'm biased, perhaps. But am I crazy here? I want to hear from all of you in the comments section below: is this watch a fitting tribute to the model it supposedly commemorates? Was it what Daytona lovers wanted? And, if not, what is? And why? To me, all of this is clear. This platinum showpiece doesn't seem like it was made for the men and women that actually love to race. It seems to me like it was made for the kind of person that wanted to express the idea that they certainly would love to race motor cars if only they weren't too busy and important to risk their lives doing so. And rich. Really rich and also maybe a little tone-deaf.
But hey, I've been wrong before. So if you think the 116506 is a masterpiece and I simply don't get it, let me know below. I'm hoping this article will act as the starting point of yet another much-needed conversation about Rolex and how it approaches the market. I'm looking forward to this one…