ISO 6425 Certification For Divers' Watches — Is It Useless?
And how important is this now-40-year-old ISO standard?
In 1982, the International Organization for Standardization (ISO) introduced ISO 6425, which outlined the international standards and features for divers' watches. Currently, ISO 6425 is in its fourth edition, formerly known as ISO 6425:2018. If you're a fan of the dive-watch genre, you've likely heard of this standard. But how important is it for today's divers' watches?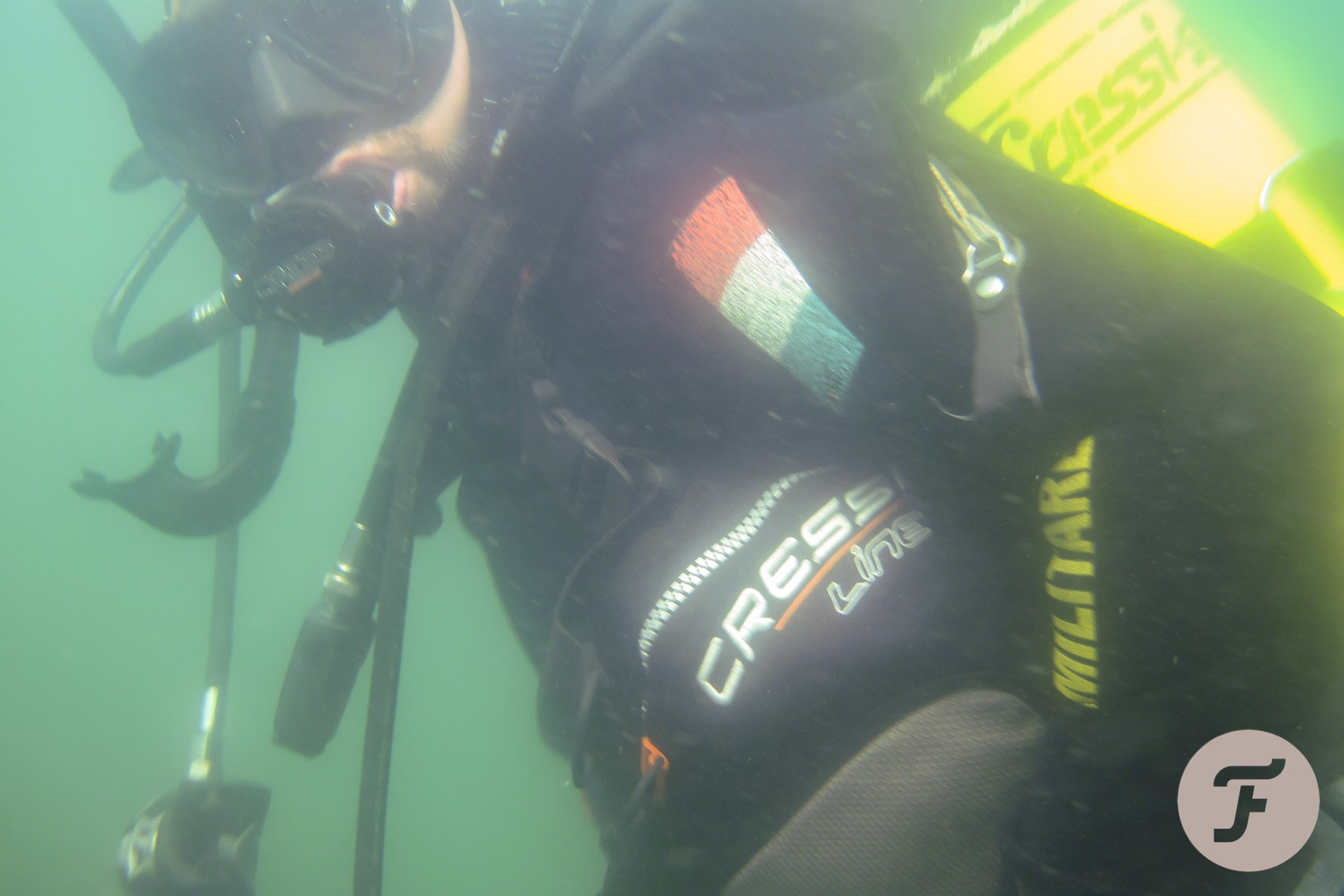 Historical background of divers' watches
Self-Contained Underwater Breathing Apparatus diving — or simply "scuba diving" for short — is a young sports activity. As we practice it today, recreational scuba diving has not existed for more than 50 years. I don't want to go back too far into history, but before then, underwater breathing equipment was mainly used by professionals, including those in scientific, military, and public safety roles. Ever since people started exploring the underwater world, the importance of timing has been utterly clear. Because regular watches weren't suitable for submerged operation, about 100 years ago, a few watch brands came up with experimental waterproof watches.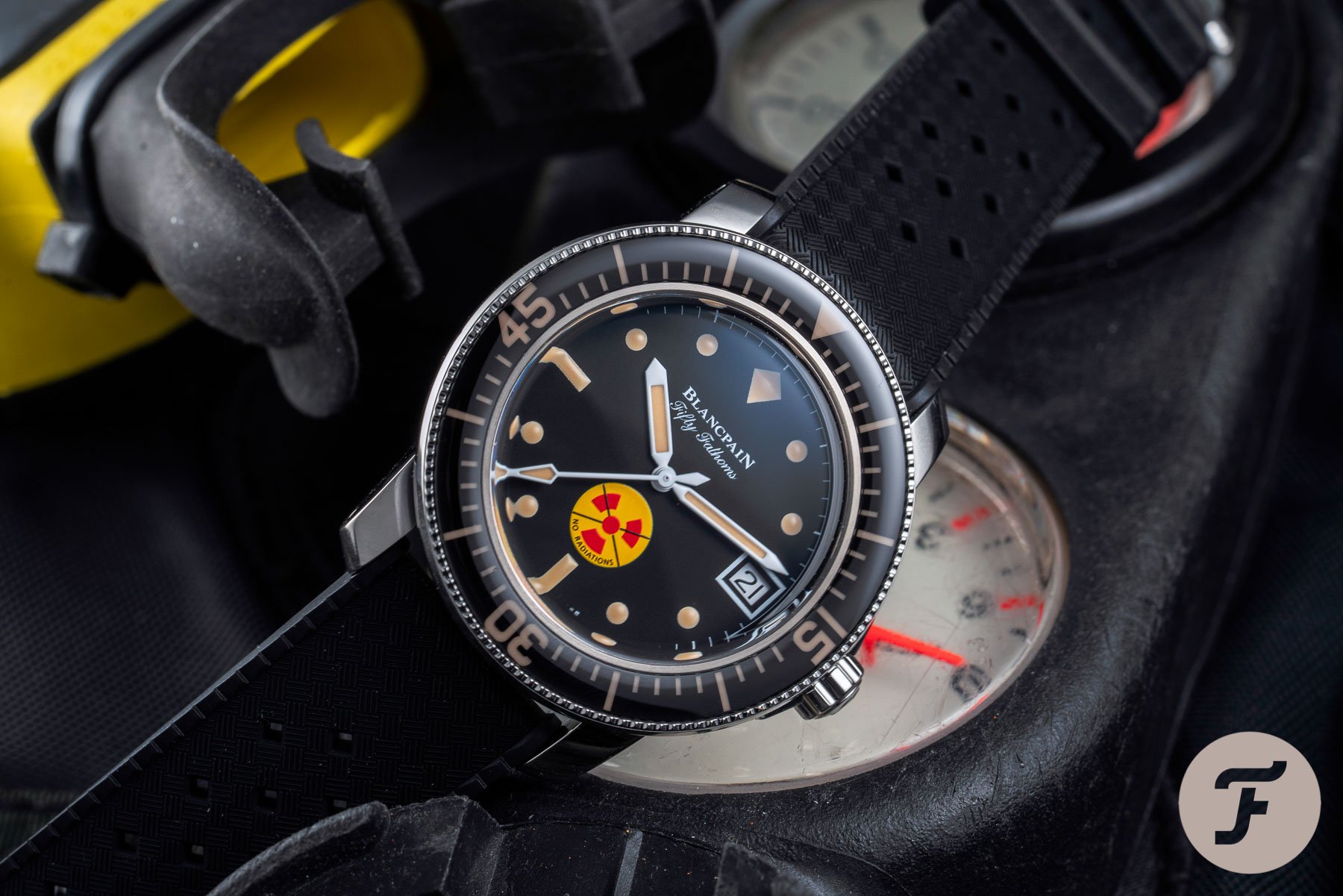 Waterproof watches became more critical when better underwater breathing apparatuses became available. It resulted in commercially available divers' watches at the end of the '50s and the beginning of the '60s. Brands like Blancpain, Zodiac, Rolex, Edox, and Seiko were the forerunners in this segment. Later, during the 1960s, commercial work in the oceans created the need for more robust watches designed for diving operations at greater depths. And ultimately, in the '70s, saturation diving developments required watches suitable for this diving technique. Examples are the Rolex Sea-Dweller, Omega PloProf, and Seiko "Tuna". However, these regular mechanical three-hand divers' watches became pretty obsolete in the next decade. Halfway through the '80s, Citizen introduced the Aqualand, a quartz watch with a digital depth meter. Around the same time, the now-ordinary dive computer debuted. It would mean the end of the dive watch as a necessary instrument.
ISO to the rescue!
What started as a necessary instrument had now become an ordinary product. Meanwhile, almost every watch brand had a divers' watch in its lineup… Or at least a model that looked like one. Many were even affordably priced and thus available to a large audience. This situation meant that it became difficult to determine which models could be used safely as actual divers' watches. ISO to the rescue! In 1996, long after divers' watches were necessary as life-saving instruments, the International Organization for Standardization finally specified rules and features for actual divers' watches, introducing the ISO 6425 standard.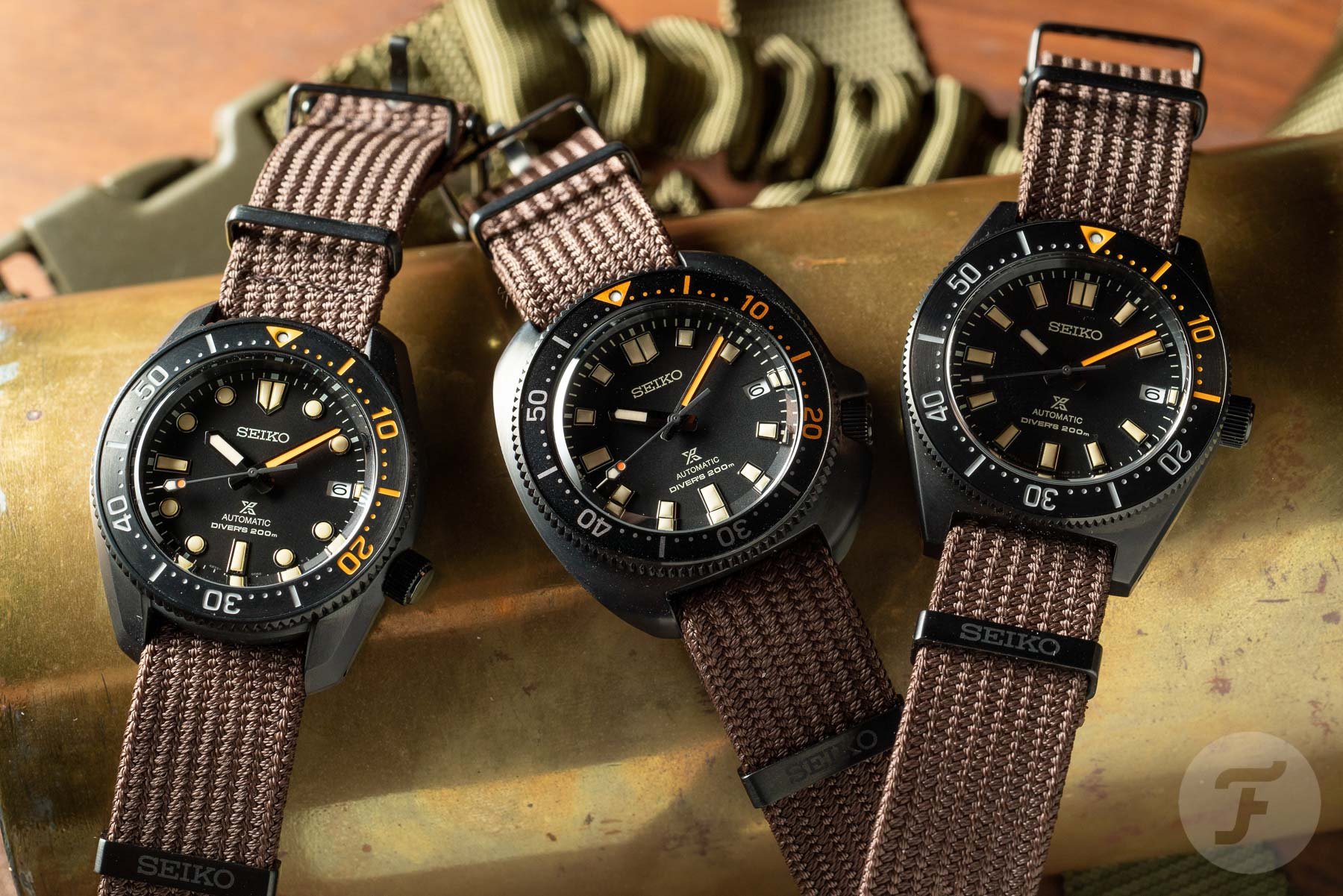 Divers' watches as life-saving instruments
Although divers' watches probably aren't needed as life-saving instruments anymore, they can be lifesavers in some situations. Since the beginning of the '90s, all divers have relied on their digital dive computers. Dive computers provide real-time information that you need in order to dive safely. It takes depth and time information and applies it to a decompression model to track the dissolved nitrogen in your body during a dive. Your computer continuously tells you how much time you have left to safely remain at a certain depth.
Dive computers, however, run on batteries. Of course, the computer will adequately indicate its remaining battery capacity; it even calculates if there's more than enough energy to fulfill the planned dive. But let's assume that the battery depletes during a dive anyway, or imagine that the computer malfunctions. One way or the other, water enters the computer, and it instantly dies. Without wearing an additional dive watch, you'll be left puzzled. How long have you been underwater, and how do you time a necessary decompression stop when surfacing?
Disclaimer: if anything goes wrong with your dive equipment, surface!
If your dive computer malfunctions, please don't use a dive watch to fulfill an intended dive. One of the most important things you will have learned during your training as a diver is that if anything bad happens to any equipment used during a dive, just surface! Surface in a steady, slow ascent, and make a security stop at -5 meters for five minutes. Even without a depth gauge and a dive watch, you'll know approximately what -5 meters are and how long five minutes will take. Six shouldn't pose a problem either. Under no circumstances should you use only your watch to fulfill an intended recreational dive. Just surface and don't play with your life.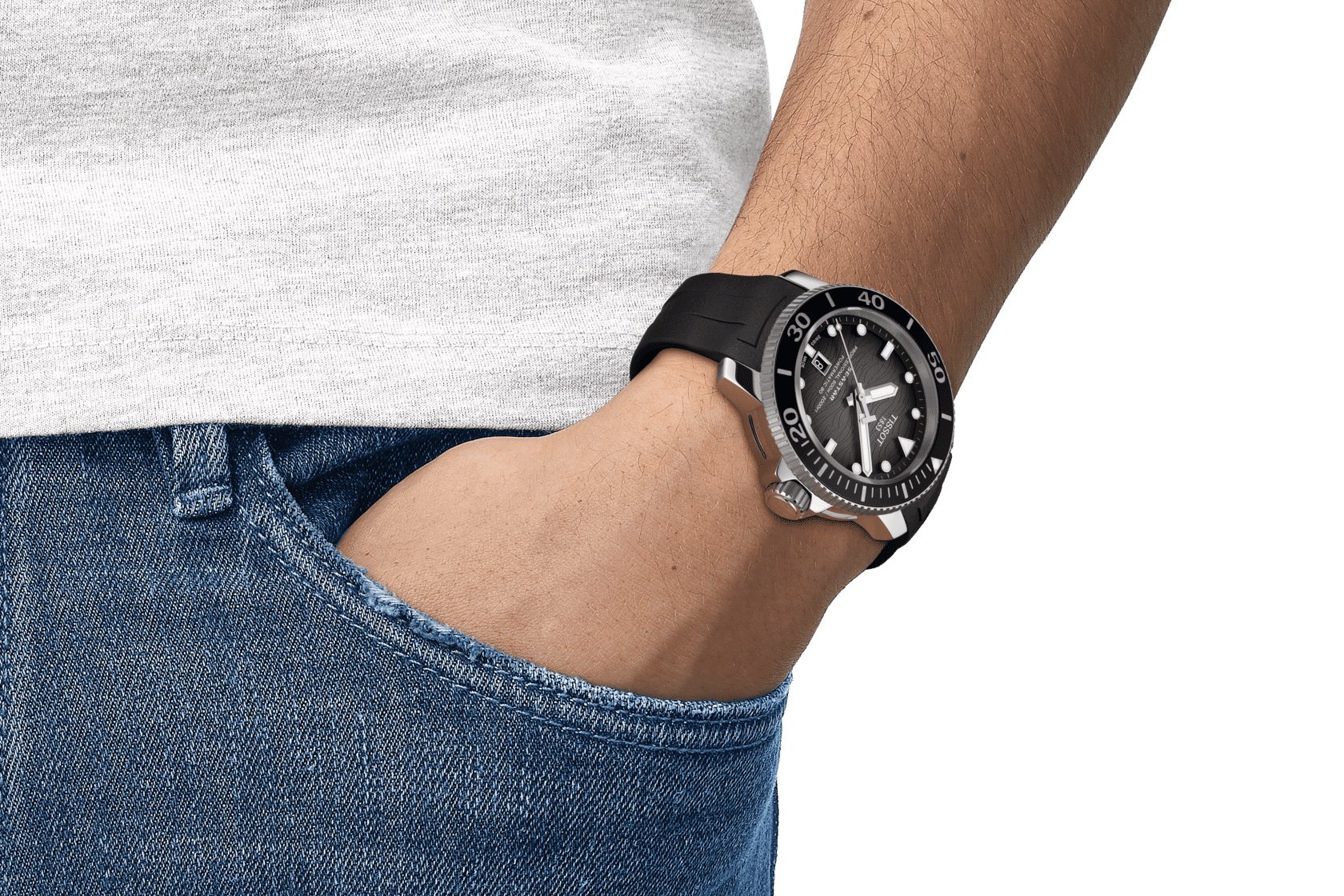 Is a dive watch useless?
Well, that disclaimer renders your dive watch pretty useless, right. But let's face it, you're diving for fun, aren't you? And during the day, you're also wearing a nice watch for fun. We all know someone who told you that you don't need a watch because we all use a mobile phone that tells the time. And that person is perfectly right. The reason for wearing a watch anyway is because you enjoy it. And, as a watch enthusiast, that's an excellent reason to use a dive watch while diving — because you enjoy doing so.
The importance of an international standard
If a diver's watch is just for fun, how vital is the ISO 6425 standard? How important is it that a watch is "Flight Qualified By NASA For All Manned Space Missions" if you'll never be on any NASA flight? You'll probably never need the quality determined by the stringent tests a qualified or certified watch has gone through. But it's excellent and exciting to know that your watch would survive. It tells you something about your watch's often over-engineered specifications and capabilities. So, is it just a marketing thing? I don't think so. I see it more as insurance. It's the insurance that the watch you're wearing is up to the task it was designed, tested, or certified for. Even if it's not likely that you'd use it for that, it's still reassuring to know that you could.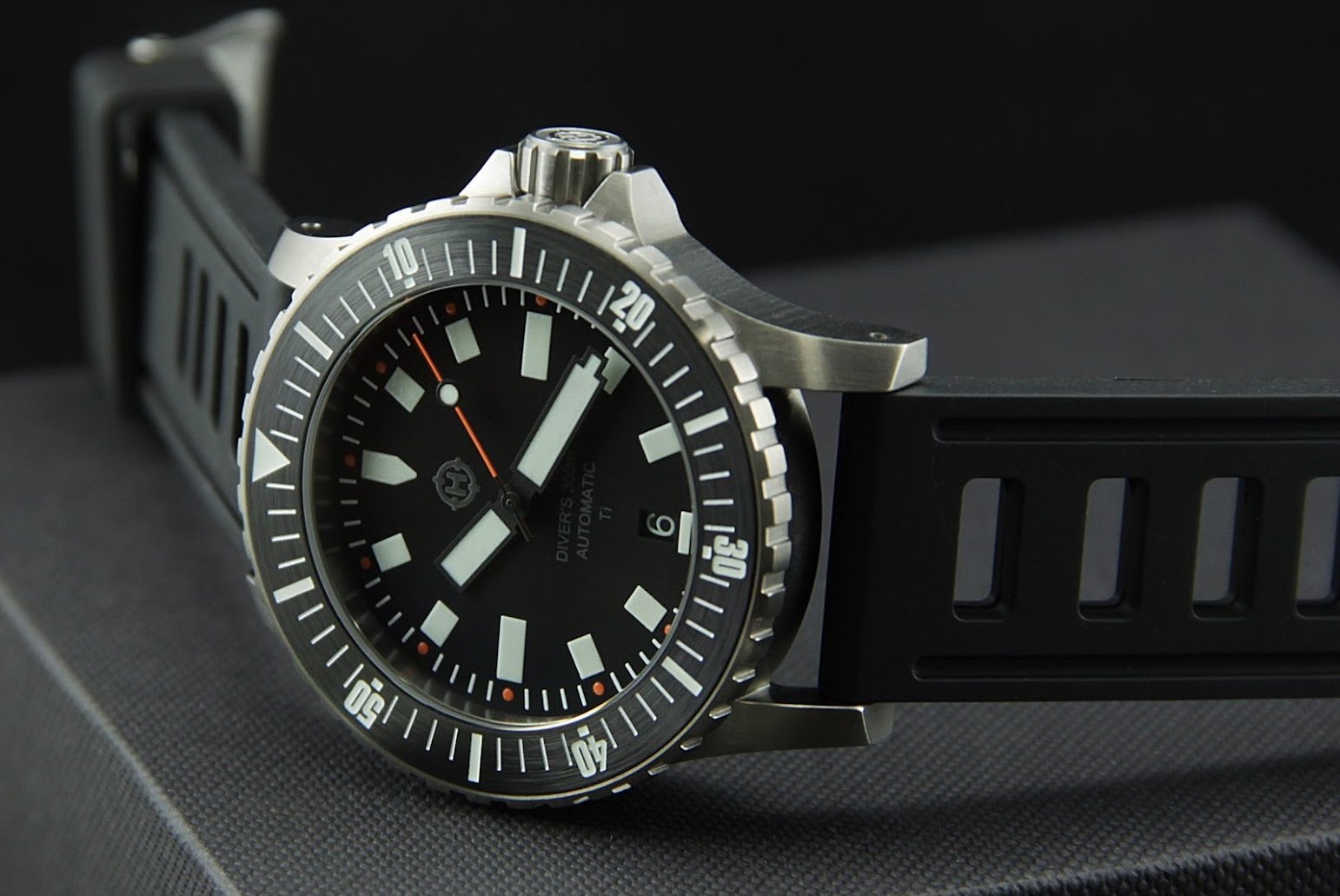 ISO 6425-certified watches
Here's something to understand first. Divers' watches designed and produced according to the ISO 6425 standard are hardly ever certified. In fact, ISO doesn't certify. The organization only makes the standard or the rules, so to speak. Only an independent, accredited certification body can actually certify the watch. It's also good to know that ISO's Committee on Conformity Assessment (CASCO) has produced several standards related to the certification process, which certification bodies must follow.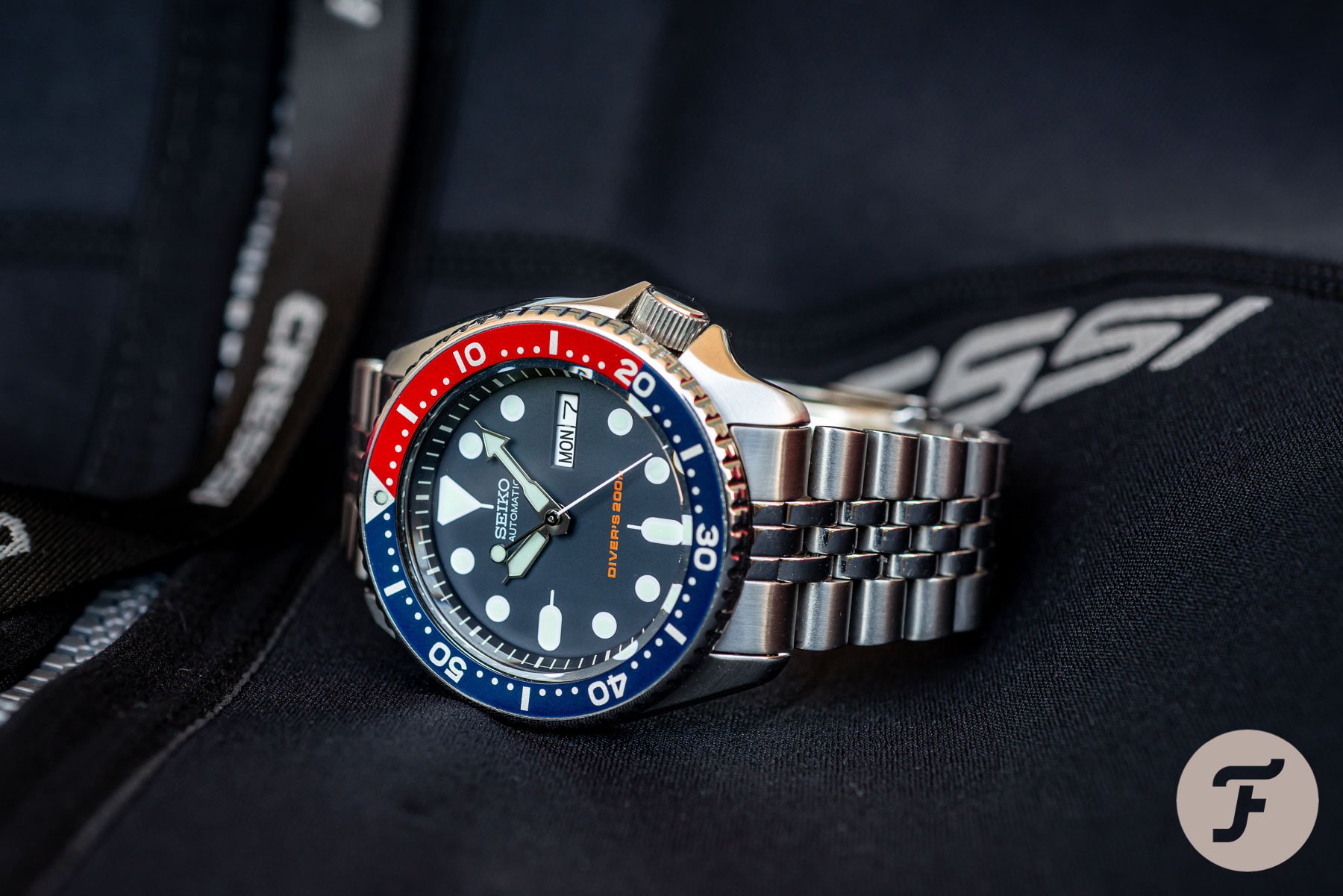 So, are dive watches not certified following ISO 6425 not suitable for diving? Well, no, not necessarily. In fact, some of the most well-known divers' watches are not ISO 6425 certified. Think of the Rolex Submariner, Omega Seamaster, Blancpain Fifty Fathoms, and the entire Doxa line. But although they're not certified, they may in fact live up to the technical standards of ISO 6425. However, it's up to you to determine if a non-ISO-certified watch is suitable for diving. If a watch is not certified, you can't immediately tell what specifications you should expect or which standards it lives up to. Therefore, many manufacturers rely on the ISO 6425 specifications and will tell you that their watches meet the requirements. Whether or not they actually have their divers' watches officially certified, they technically manufacture them according to the ISO standard.
What exactly are ISO 6425 requirements?
Besides technical requirements, ISO 6425 specifies features and at what points certified divers' watches must be tested. That implies that when buying a divers' watch manufactured according to the technical requirements of ISO 6425, you are sure to find the stated specifications. If your watch is ISO 6425 certified, you're confident that the watch — your specific watch — will meet all requirements of ISO 6425. Think of water resistance, legibility, indicators, shock resistance, magnetic resistance, functionality, and much more. It's so complicated that we made a dedicated article to explain it.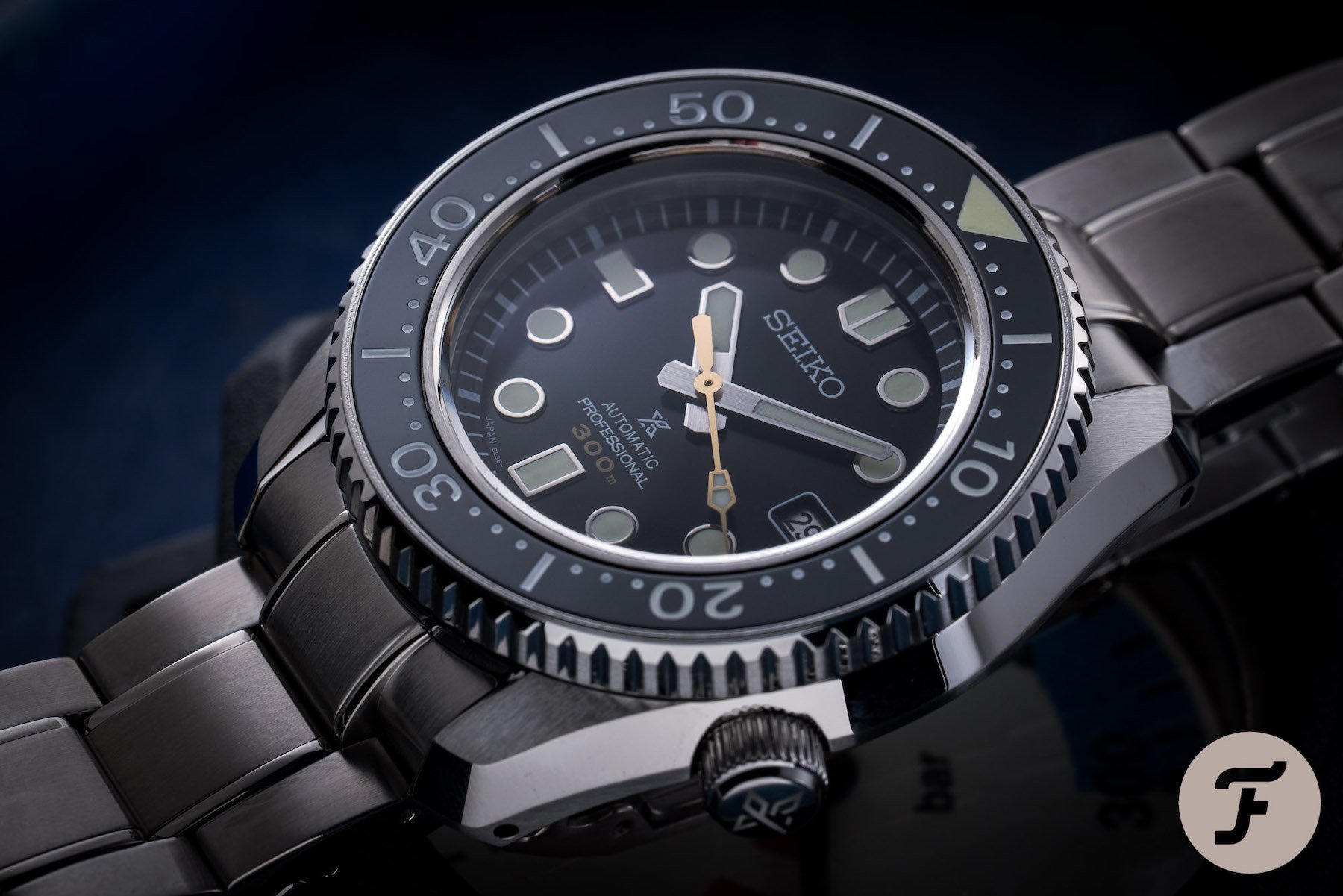 Most brands do not have their ISO 6425 compliant divers' watches certified
For this article, I enquired at well-known and lesser-known manufacturers of divers' watches to find out if their divers' watches are actually certified. Most were honest enough to tell me that they do not have their watches externally certified. Omega has one model, the Seamaster Planet Ocean Ultra Deep, certified according to ISO 6425 by METAS. The folks at Tissot informed me that they have the Seastar 2000 certified by an ISO-certified laboratory within the Swatch Group, the LHM entity of ETA. Additionally, Sinn has a few models certified by DNV according to German equivalents of ISO 6425. Some watch brands told me that they do testing according to the ISO 6425 standard in-house, while others do not wish to reveal information about if or how their ISO 6425 compliant watches are tested.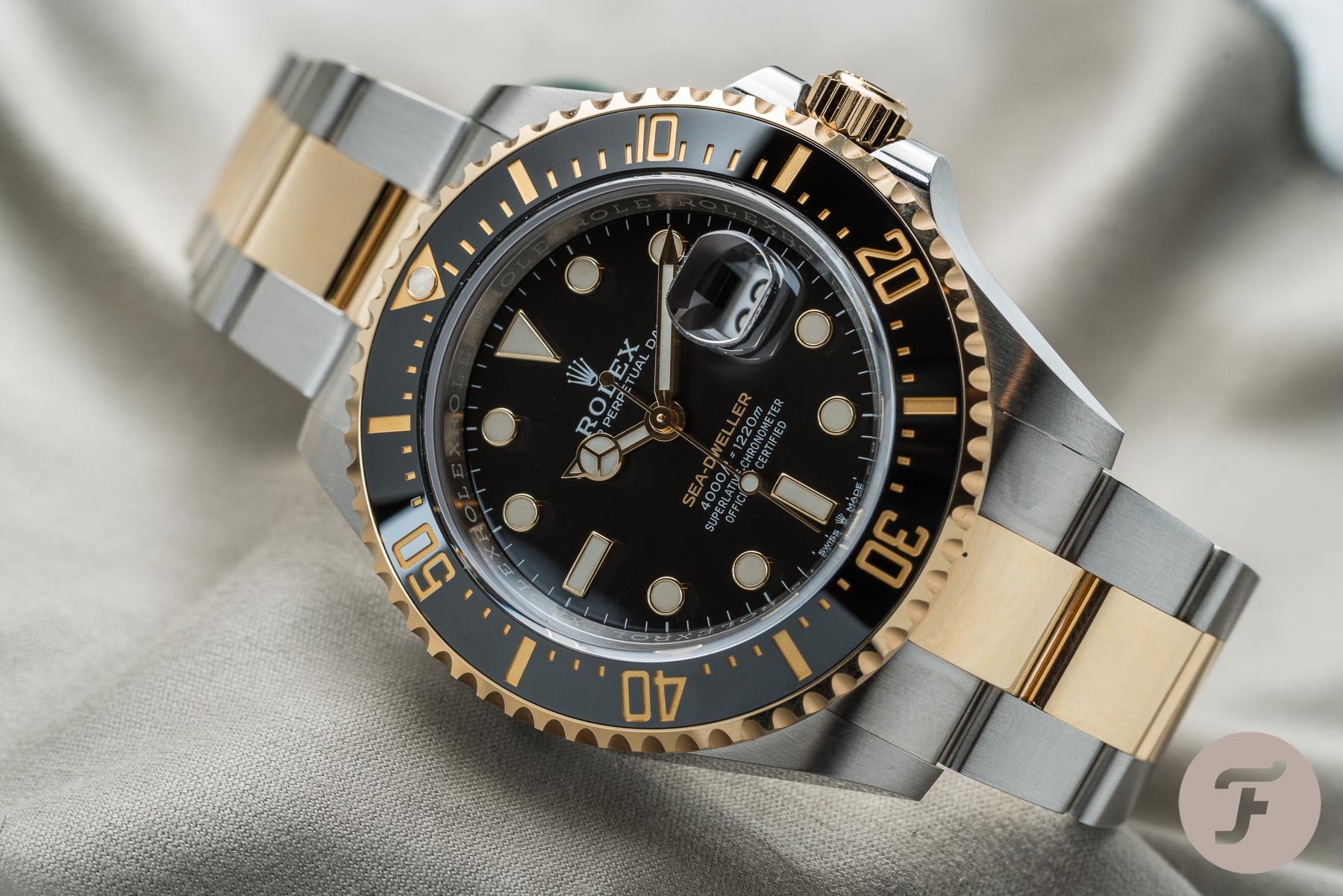 Conclusion
While the actual ISO 6425 certification of divers' watches seems pretty useless, the ISO 6425 standard itself is definitely not. It defines thought-over essential technical specifications and features. One can rest assured that a watch designed and manufactured according to ISO 6425 requirements is suitable to use as a divers' watch. As I can't find a reason for divers' watches — in addition to the mandatory use of a dive computer — to be critical instruments, I can't find a reason to have them officially certified by an accredited body. For me, a manufacturer's promise that a divers' watch is in accordance with the technical requirements of ISO 6425 is more than enough, and that's probably the general belief.
What's your opinion about the importance of certification in accordance with ISO 6425? Please let us know in the comments below. And once again, don't forget to read the accompaniment to this article, a detailed explanation of specific requirements and features of ISO 6425 explained in everyday language.