Size: It's About The Watch, Not The Wrist
Word to wise: don't bow to peer pressure
Last week, my colleague Daan wrote (or, more accurately, ranted) about the size of watches. He wants to see fewer millimeters from brands because he has a small wrist. However, he tried to argue that it is close to normal, as the average men's wrist size is 17.39cm.
I noticed that many comments supported his request for smaller watches, but I also read a few comments from readers who completely disagreed.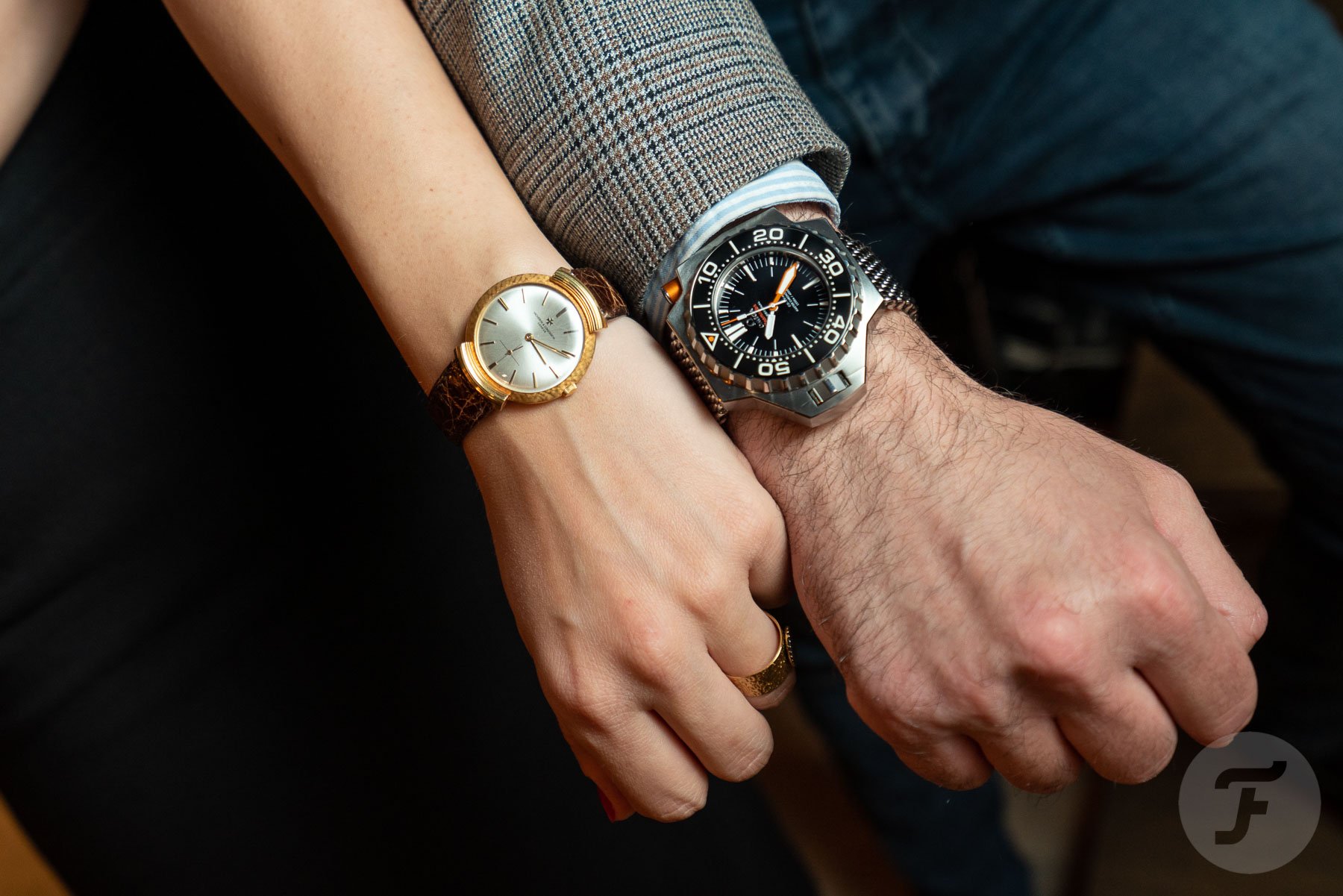 Wear the watch you want to wear
What sometimes amazes me is that many people are so hung up on the dimensions of a watch. And that doesn't merely apply to the watches they wear but also to the choices made by others. Not too long ago, my colleagues Sinara and Sofia posted a little video on TikTok (yes, we're also on there), showing my wrist wearing a 36mm Rolex Day-Date.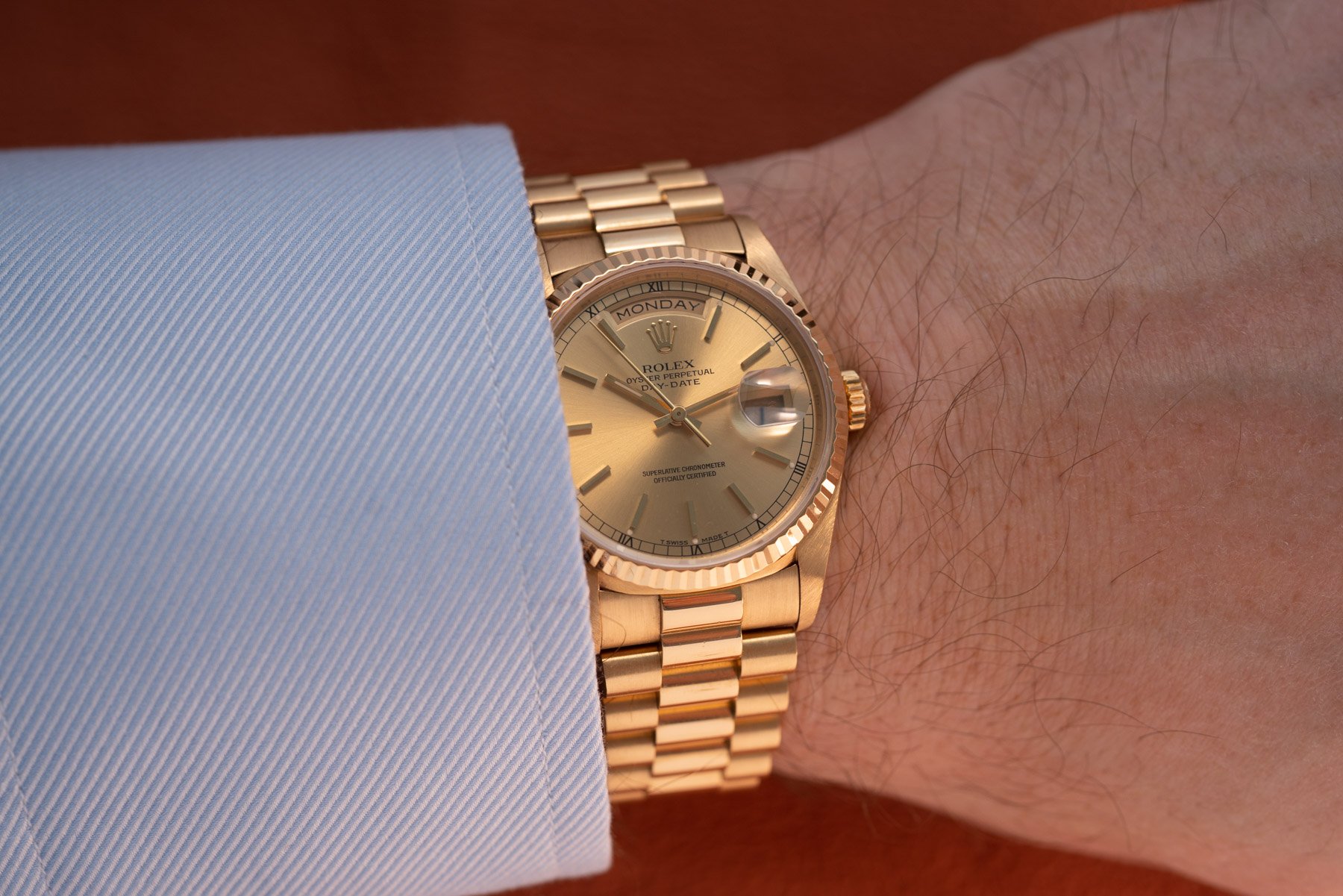 One of the comments was that it was too small on the wrist shown (mine). I don't care, but it did make me wonder why someone else should be bothered with what I am wearing. I also wear a 32.5mm first-edition Omega Constellation "Manhattan" from 1982 and a 35mm Constellation from 1952 (though, admittedly, not very often). I'm also comfortable wearing a 44mm Seiko Marinemaster or an Omega Seamaster PloProf.
I have no problem sporting a small watch on my large wrist
To start with the 36mm Day-Date, nobody ever complained it looked small on James Gandolfini (Tony Soprano). It was just a nice watch that suited his role as boss. That said, for a while, I was contemplating whether to go for a 36mm or 40mm Day-Date (when prices were still retail, or even with a slight discount). But that was purely based on the specification of the diameter, not how it would look and feel.
Although I can easily handle a 40mm Day-Date on my 19cm wrist, I like the design/shape of the 36mm version better. And I have no problems wearing a 36mm watch on my wrist. I also have a 36mm Datejust that wears smaller than my 36mm Day-Date, mainly because of the President bracelet.
If you have large wrists, I imagine your first thought is to look at big watches. That makes sense, right? Large feet, large shoes; large wrist, large watch. There's some logic in sizing stuff. The good thing about watches is that you can still wear a smaller one on a larger wrist. With shoes, not so much. My point is this: wear what you like and what makes you feel comfortable. I am perfectly comfortable wearing a 36mm watch on my 19cm wrist, but I can also imagine someone wouldn't be. And vice versa, someone with a smaller wrist can often handle a larger watch, which has a different effect.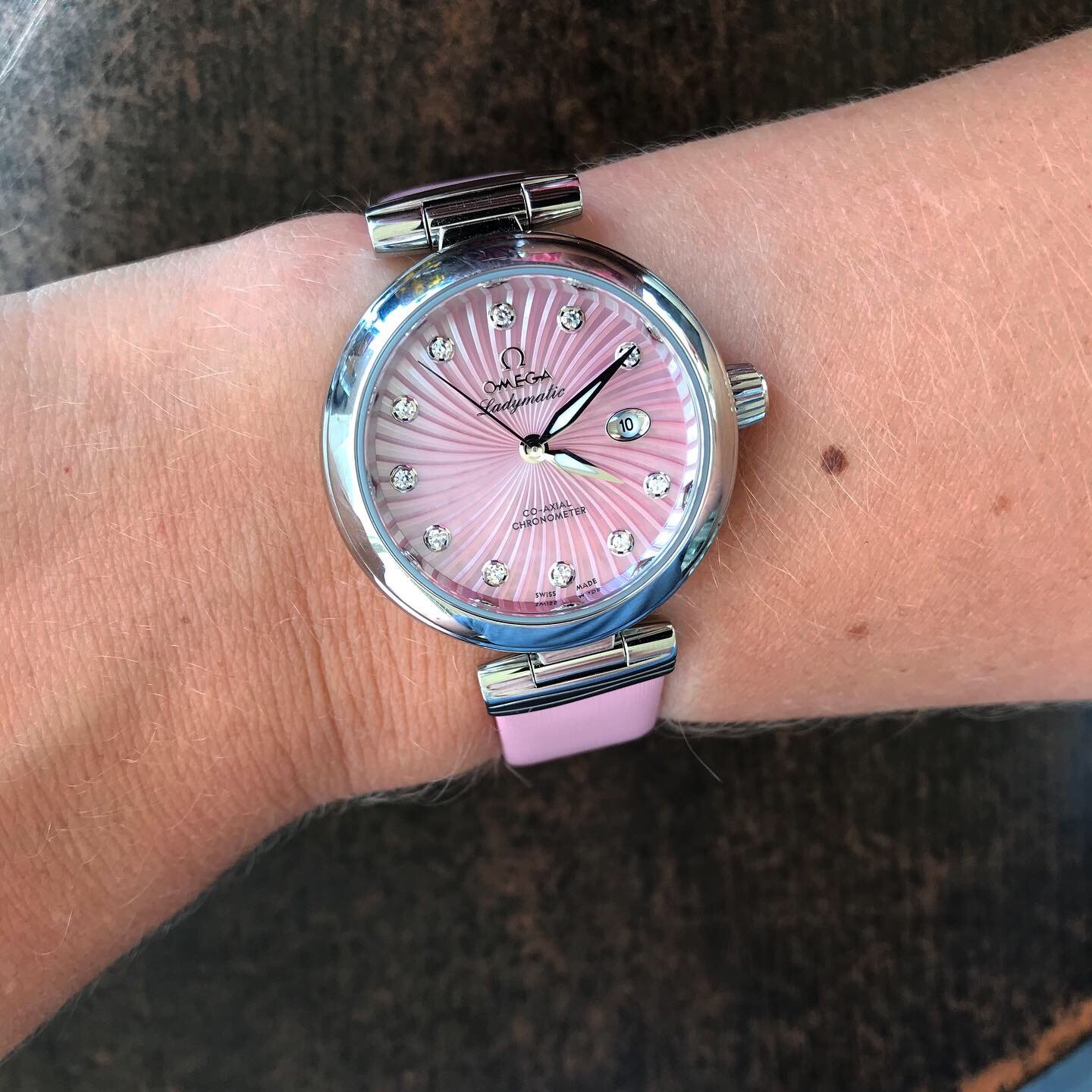 When my wife (with small wrists) is wearing a 42mm Speedmaster or a 40mm Rolex, I think it looks cool on her. It looks "tough." Perhaps it is way too big and uncomfortable for her to wear daily (she has her 34mm and 36mm watches for that), but she likes to wear a bigger watch once in a while.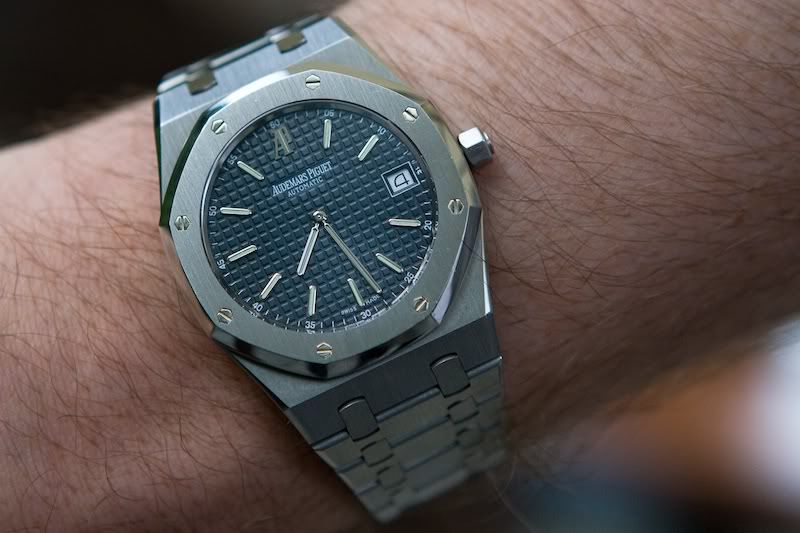 Each watch has its own sweet spot when it comes to size
As I said, for me, it is all about the watch itself and how the dimensions influence the design. I always found that 36mm Audemars Piguet Royal Oak watches looked too cramped, like a BMW 3-series Compact (remember those?), and 39mm to be the sweet spot for them (that might also be the reason why Genta designed them as 39mm watches). I don't particularly fancy the 41mm models, though. They're just too large — again, in my opinion. I get that a brand needs to provide options for the different wrists out there, but the sweet spot for that particular watch design remains 39mm. However, if you prefer the 41mm Royal Oak, by all means, go for it.
Some watches are supposed to be BIG
I understand that the problem arises when you have small wrists but want to wear large watches. That's why some brands make smaller versions of a certain model. But some watches look weird when downsized (and sometimes they look weird in any size). However, I also feel that there's some peer pressure to make you wear smaller watches. If you have small wrists, a big watch can still work if it makes sense for the watch to be (and wear) big. Take the Seiko "Tuna" models, for example.
Or the previously mentioned PloProf or the Rolex Sea-Dweller Deepsea. These were meant to be big on any wrist! My colleague Michael Stockton has small wrists but still owns several of the watches mentioned above. It's often "all between the ears," as he told me. The same applied when I was looking for a Day-Date and thought the 36mm might not cut it. It wears fine, and this watch — in my humble opinion — looks best in its original size.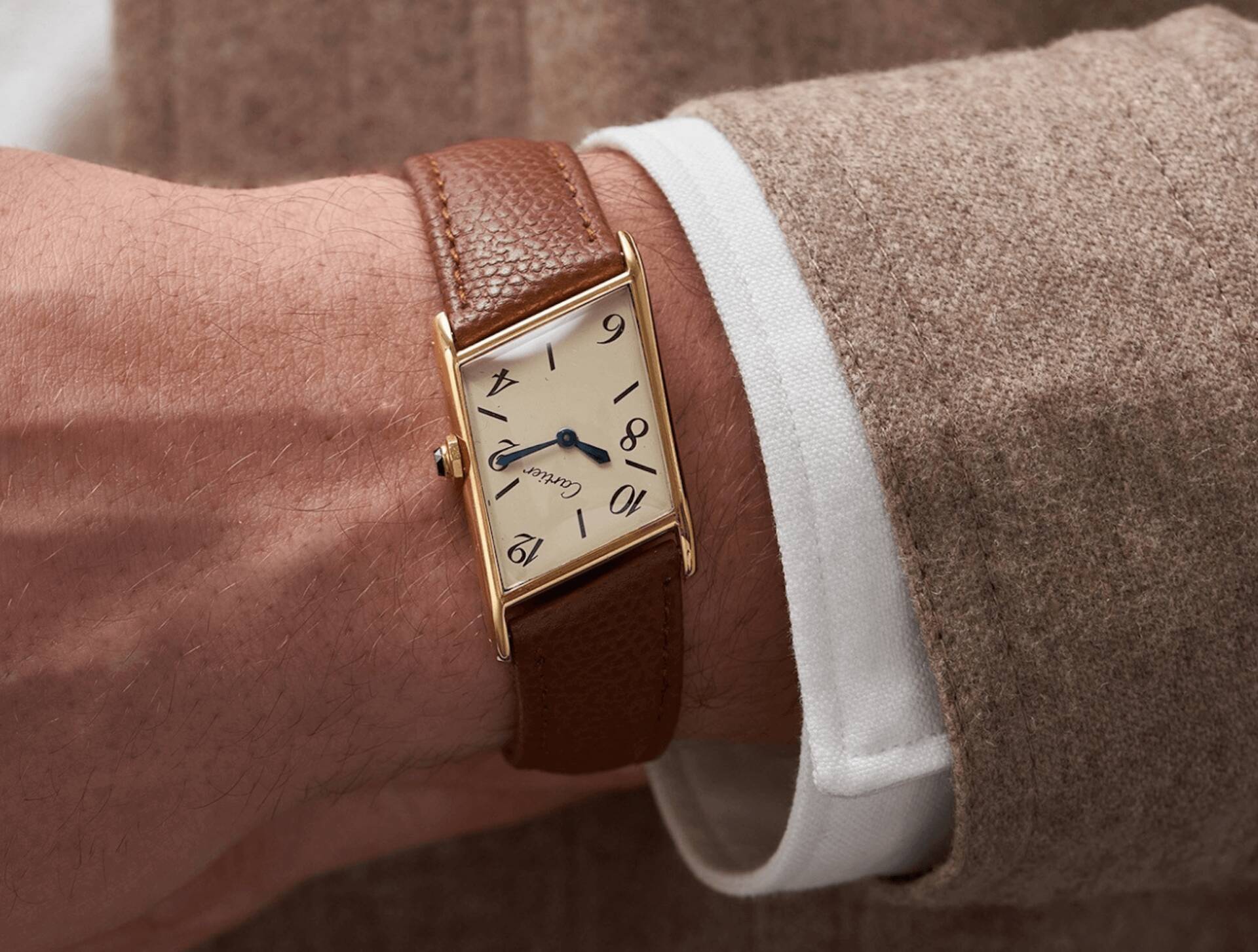 It's easy to criticize something you see in images. Especially when taken with a wide-angle lens on a smartphone, watches might even appear bigger on wrists than they do in real life. And we try to remind ourselves to mention the wrist size of someone when we publish an article with accompanying wrist shots. But in the end, it is up to you to decide whether it fits your wrist or not.
Buy what you like!
But what if someone just likes his or her watch, even if it sticks out or is of a smaller size? It's all fine! Just buy what you like, regardless of what others think. In the end, I think this would also make the watch landscape nicer, allowing for more variety in people's choices.
Slimming down would be better
But if there's one thing I would change, it is the thickness of watches these days. It's here where some brands make a difference. Making watches thin(ner) is costly, requiring them to use slimmer movements. As you know, the movement is often the most expensive part of the watch to produce. Making it slimmer will make it even more expensive. It seems that over time, watches (and movements) became thicker. When I started collecting watches in the 1990s, Rolex sports models were already considered quite chunky.
Well, look at those five-digit Rolex references today, and compare them to the latest watches (from Rolex and other brands). The Omega Seamaster 300M is a good example. When it came out in 1993 with an ETA-based caliber 1109 (and later, the 1120), it was way thinner than today's 300M with the in-house-developed caliber 8800. Perhaps it was less innovative when it came to anti-magnetism and accuracy, but it was thinner. So I am not so worried when it comes to diameters, but I sincerely hope we can get a diet for many sports watches in the future.
Is it the diameter or lug-to-lug that's important to you? Or would you also rather have brands focus on making their watches thinner? Let me know in the comments.