Fewer Millimeters, Please: Calling Out Mainstream Brands That Still Focus On Large Watches — Tissot, IWC, Breitling, And More
Dare to design watches for the average-sized wrist for inclusivity, better looks, and wearability's sake!
I always thought that I had relatively small wrists at around 17cm. After all, there are quite some popular watches out there that I find are too big for my wrist. For example, the Rolex Explorer II, Omega Seamaster 300M, and almost any watch in IWC's lineup. But actually, according to what I could find online, I have a very average wrist size. So why is it, then, that some major brands tend to launch their flagship pieces with a size way above 40mm?
All right, one of the online sources was a poll on the Dutch Horloge Forum from 2021. Admittedly, that might not be the most scientific source of information, and I think the majority of respondents are men. But out of the 518 participants, the largest single group (42%) had a wrist size similar to mine. And 89% of the voters had a wrist circumference between 16 and 19cm. To back this up, I also found anthropometric data from the U.S. Marine Corps. This indicates that the average male wrist size, measured among almost 4,500 men, is 17.39cm (6.85″). For female wrists, the average is around 15.08cm (5.94″). If that's true, who are all these plus-size watches targeted towards, then?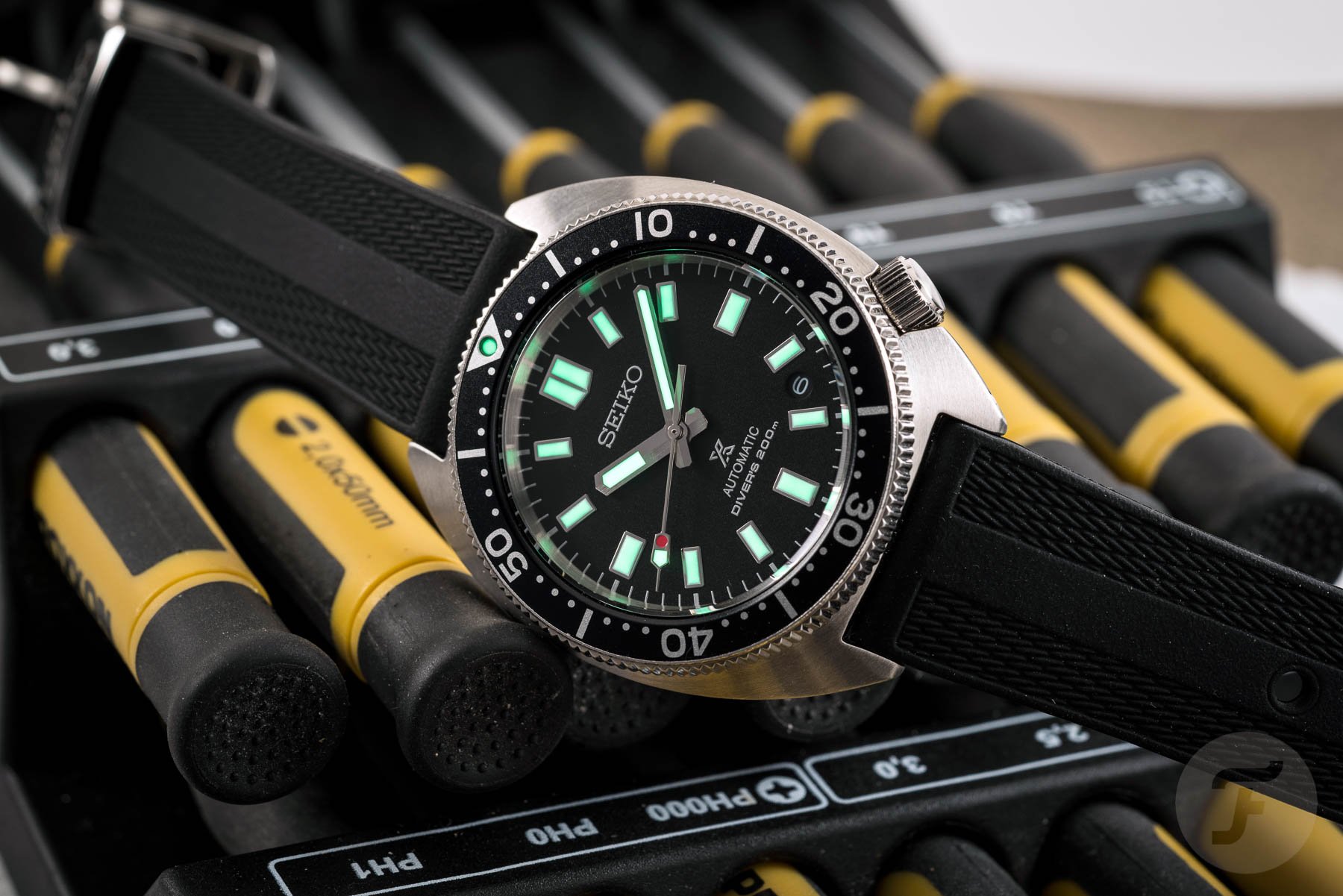 We're on the right track
I know, I know, a watch's diameter doesn't say anything about its wearability. The Omega Speedmaster Professional might be the best example of that. It's a 42mm watch, but it wears very well on smaller wrists (or should I say average-sized wrists from now on?). And there are other examples, like my 41mm Seiko SPB317J1. Yes, it's above 40mm, but because of its organically shaped case and short lugs, it feels very compact on the wrist. So I'm not saying every watch above 40mm is too big. And I'm also not suggesting that there are no brands that are on the right track here.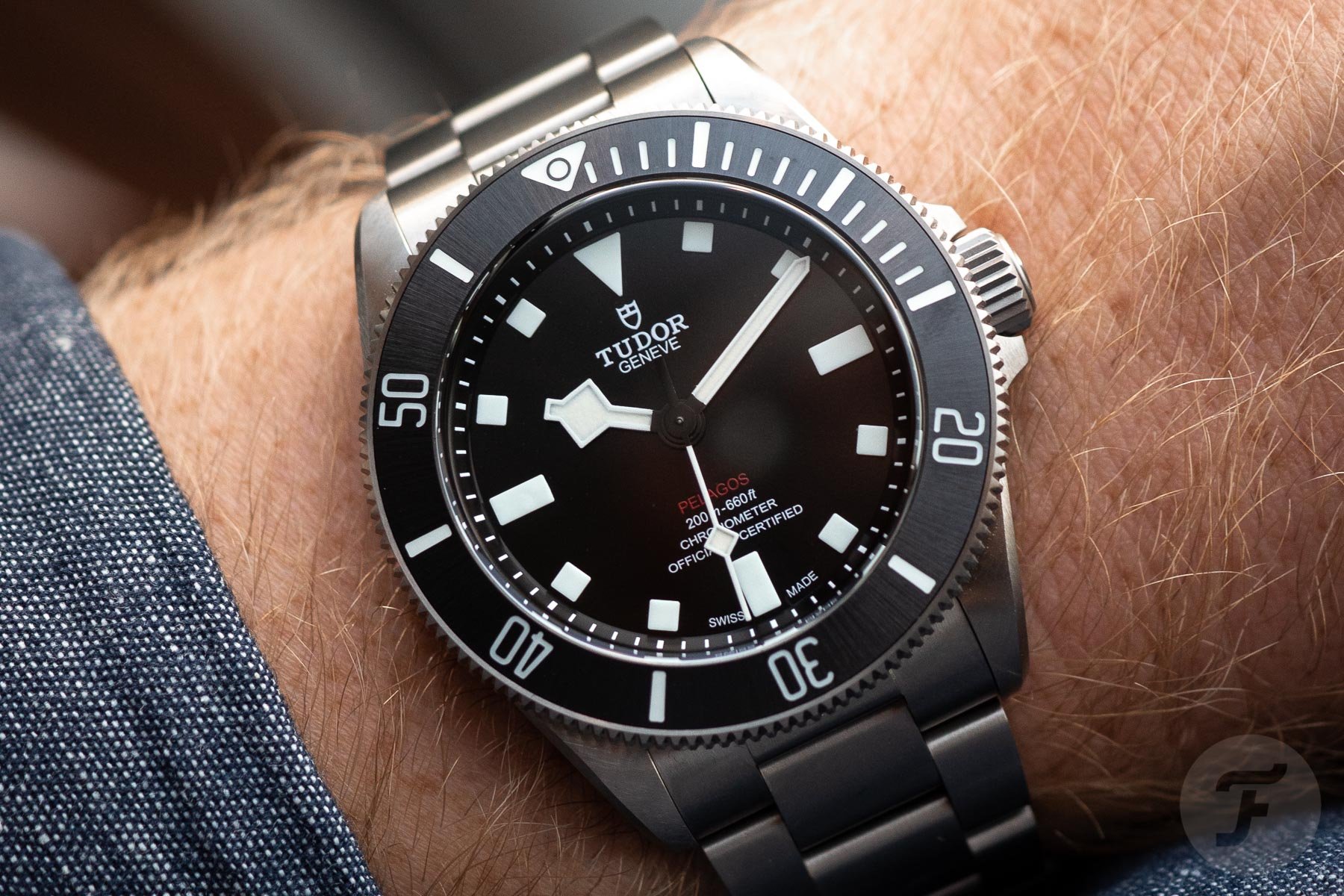 We've seen how Tudor decreased the size of the slab-sided Black Bay and Pelagos divers from 41 to 39mm. (Grand) Seiko releases a lot of references under 40mm. Look, for example, at the recently released SBGX353 at 34mm and the King Seiko models being launched every now and then. Rolex also shrunk the Explorer back to its original 36mm size. And Omega shaved off a few millimeters from the Speedmaster '57 collection, which improved wearability a lot. Heck, even G-Shock is offering "CasiOaks" as "BabyOaks" nowadays. But there are still enough brands out there that haven't gotten the memo or have simply ignored it.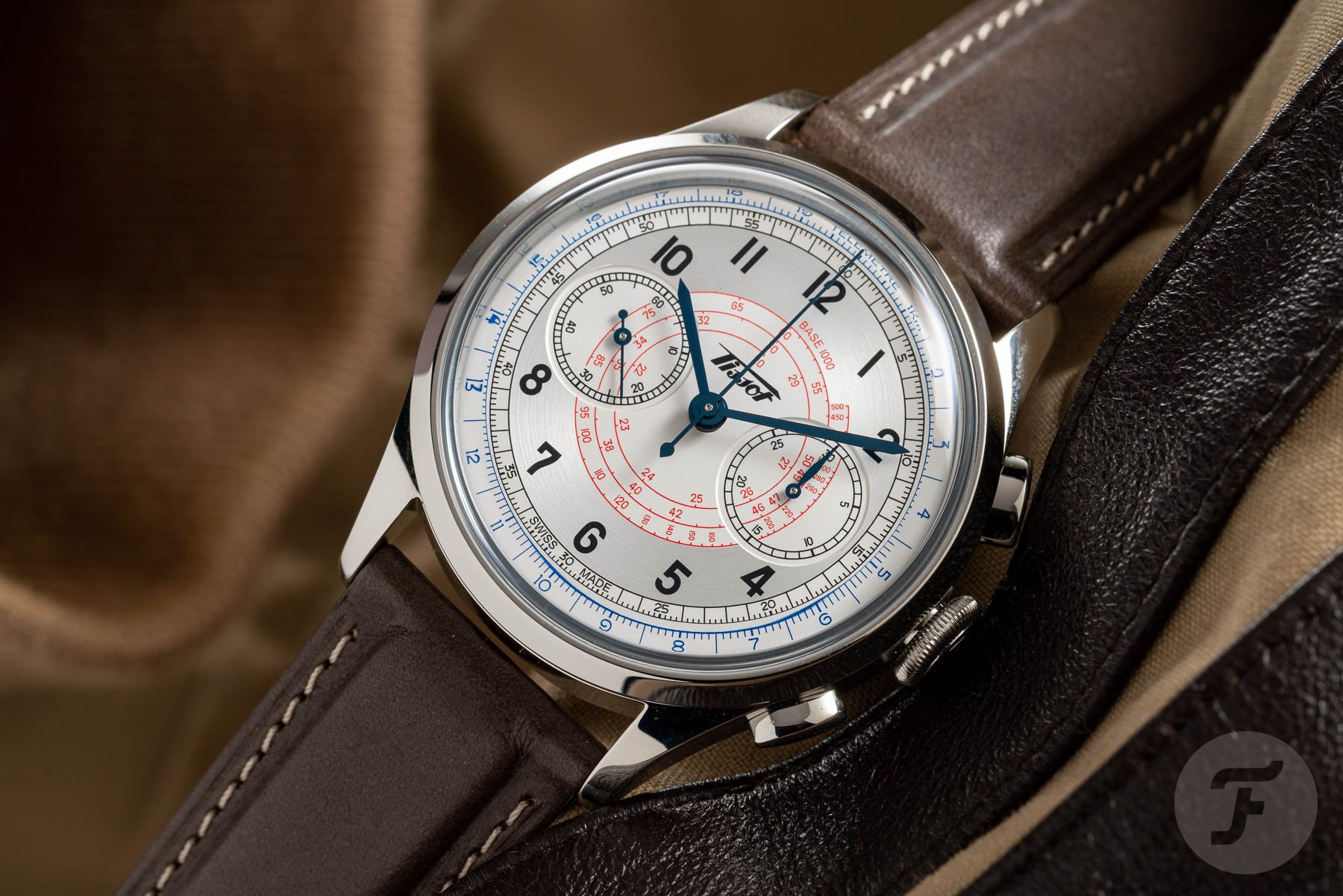 Industry giants, literally and figuratively speaking
The most recent example is Tissot's Telemeter 1938. It's a 42mm vintage-inspired chronograph. In the office, we all agree that it is very well designed, but that the size just doesn't match the type of watch. It's simply too big. Especially when you see a vintage chronograph next to it, like Balazs's Excelsior Park EP-4, which measures no larger than 35.5mm. He even mentions in his article that it wears bigger than its size would suggest. That's also something I could say for the Tissot Telemeter, but in that case, it's certainly not a good thing!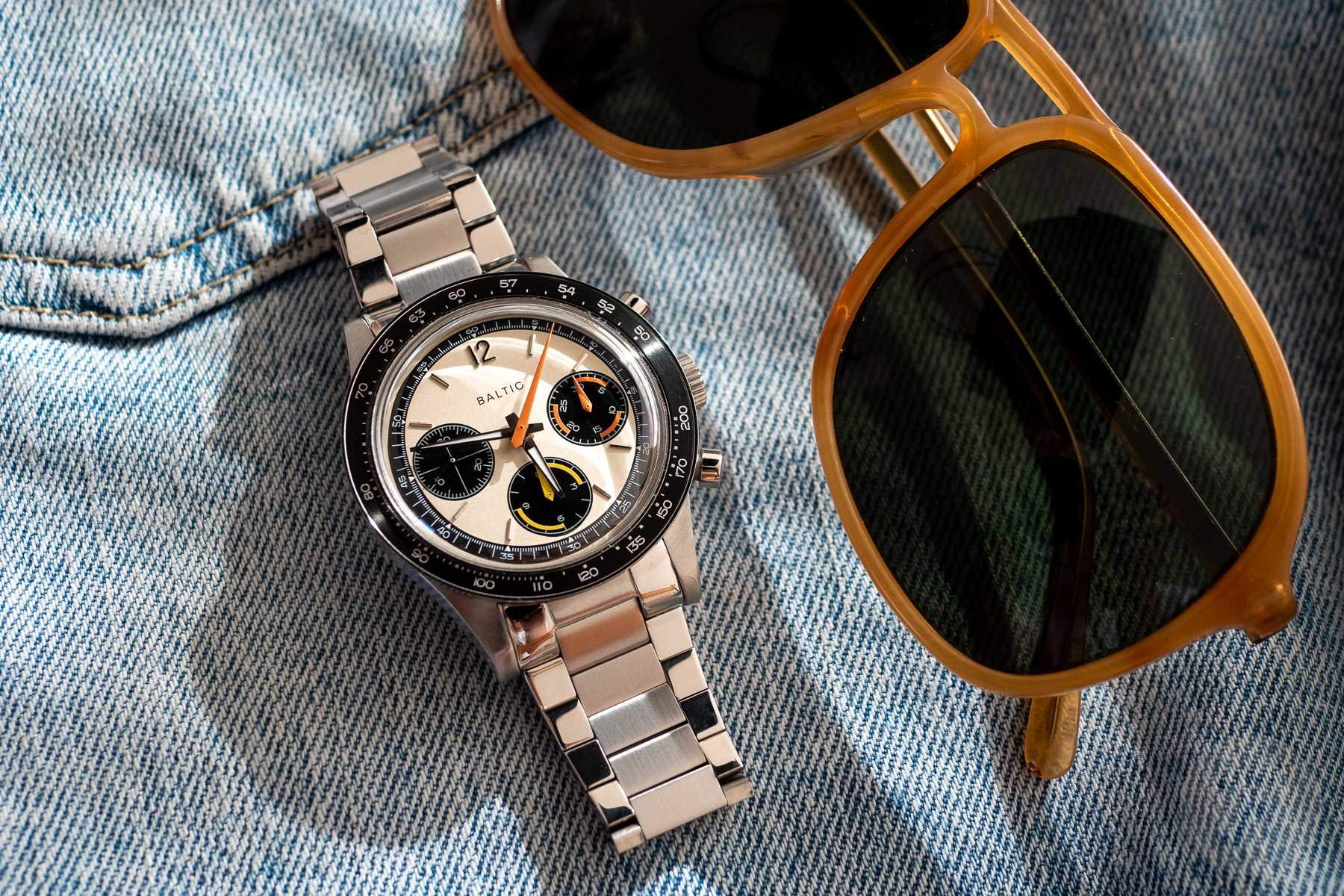 I get that, as a brand, you might not want to introduce a watch at its original vintage size, which will often lay somewhere around 36mm. But jumping straight away to 42mm might be a bit of a step too far. Look at Baltic, for example. The French brand has a whole range of 39mm vintage-inspired watches that look and wear absolutely brilliantly. I don't get why such a big player like Tissot isn't able to get the size right. It might be that the diehard watch community is all for smaller watches, but that everyone who isn't a part of that community is buying bigger watches. I'm not so sure if that's a fact, though.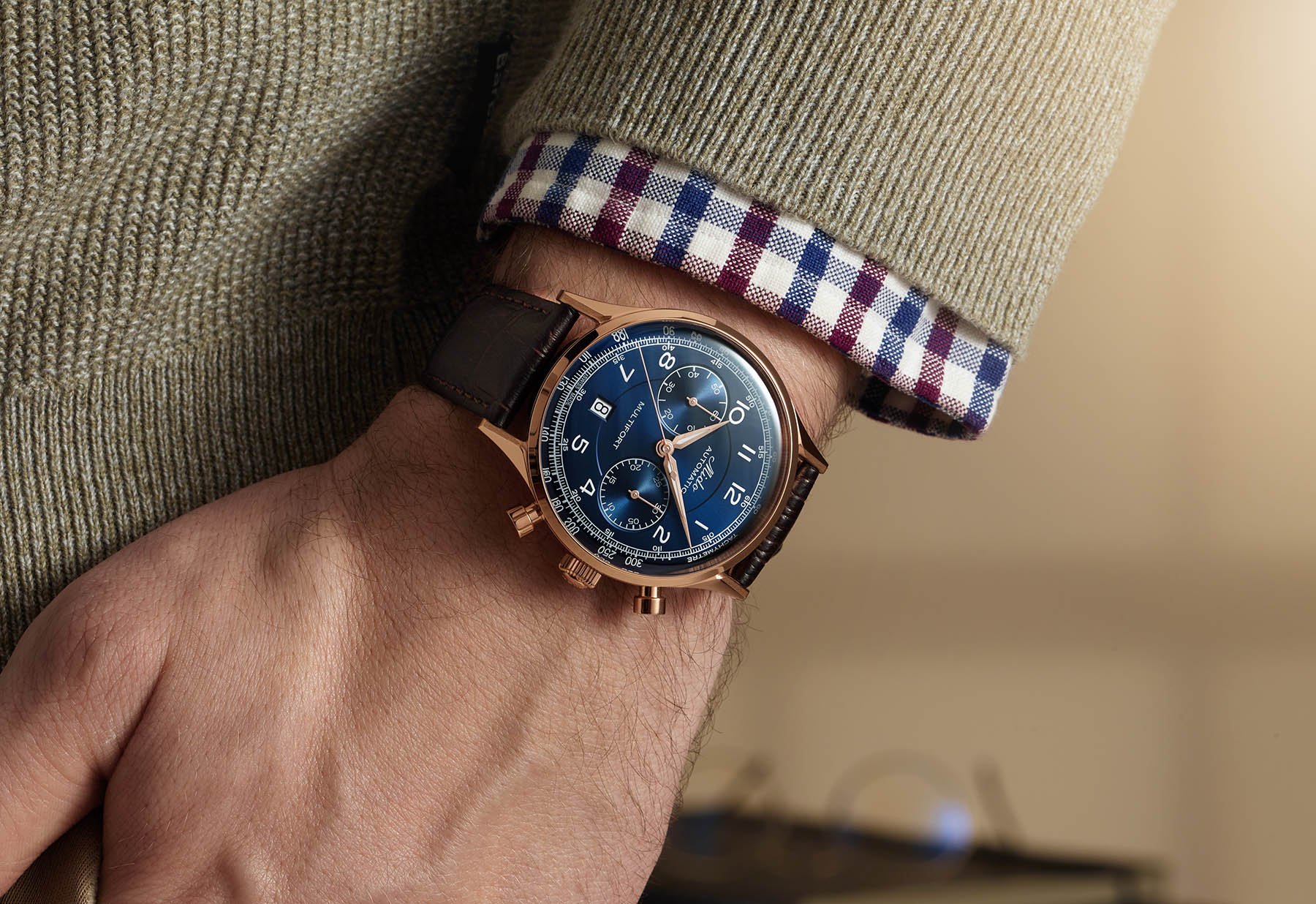 I've also looked at Mido's Ocean Star collection in the past. But as all of those models start at 42.5mm and wear quite large, which means that they're just not an option for me. It's a  shame because the Ocean Star GMT is such a good deal for a watch with a proper traveler's GMT movement. And Mido has followed Tissot's Telemeter 1938 example with the Multifort Patrimony Chronograph. It might even be better looking than the Telemeter 1938, but again, at 42mm, it's simply too big.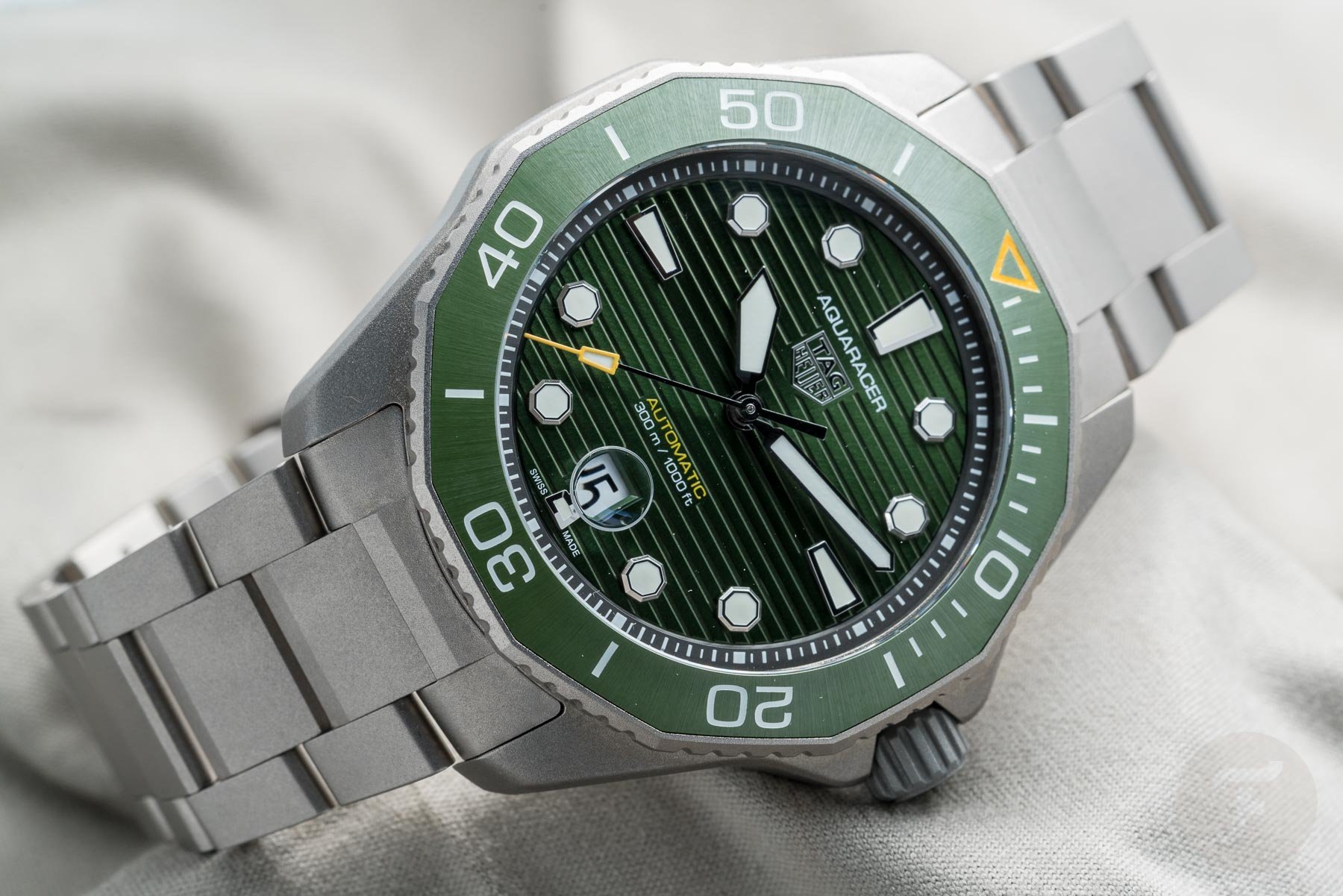 "Smaller watches are for women," they say…
Let's take TAG Heuer's Aquaracer collection as our next example. You can clearly see that the flagship models of that collection all measure 43mm or more. Yes, there are smaller models available at 40 and 36mm. But there aren't as many options as for the bigger ones. And the majority of the 36mm Aquaracers are targeted toward women.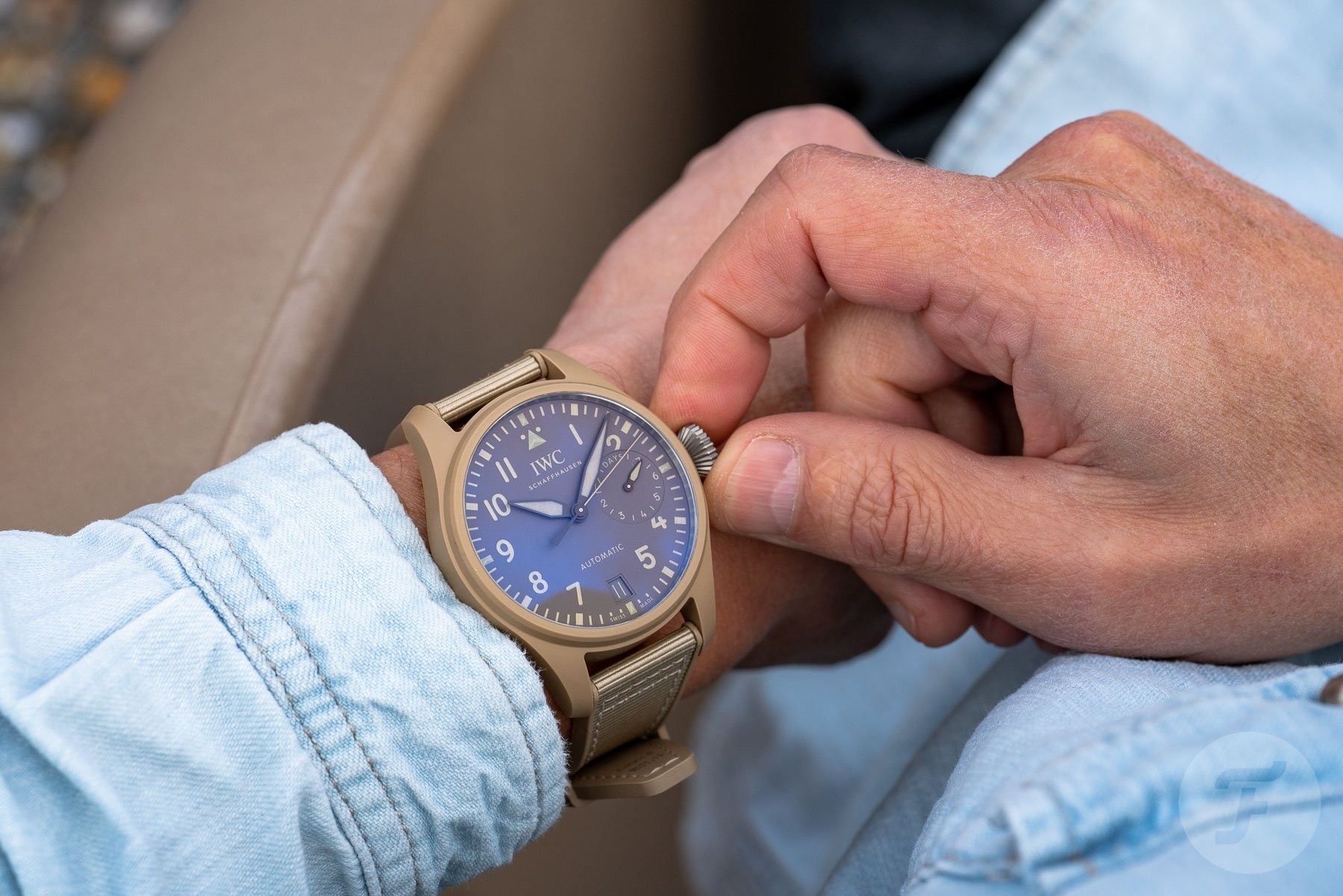 Another one on my list is IWC. Just go to the brand's website and look at the All Watches page. You can filter the watches by size. When you look at the 40–44mm watches, you can see the brand launches all its limited and special editions in this size range. If you set the filter to smaller sizes, you will see a boring overview of standard pilot's and women's watches. I mean, they're nice watches, but they certainly don't look as exciting as their bigger brothers.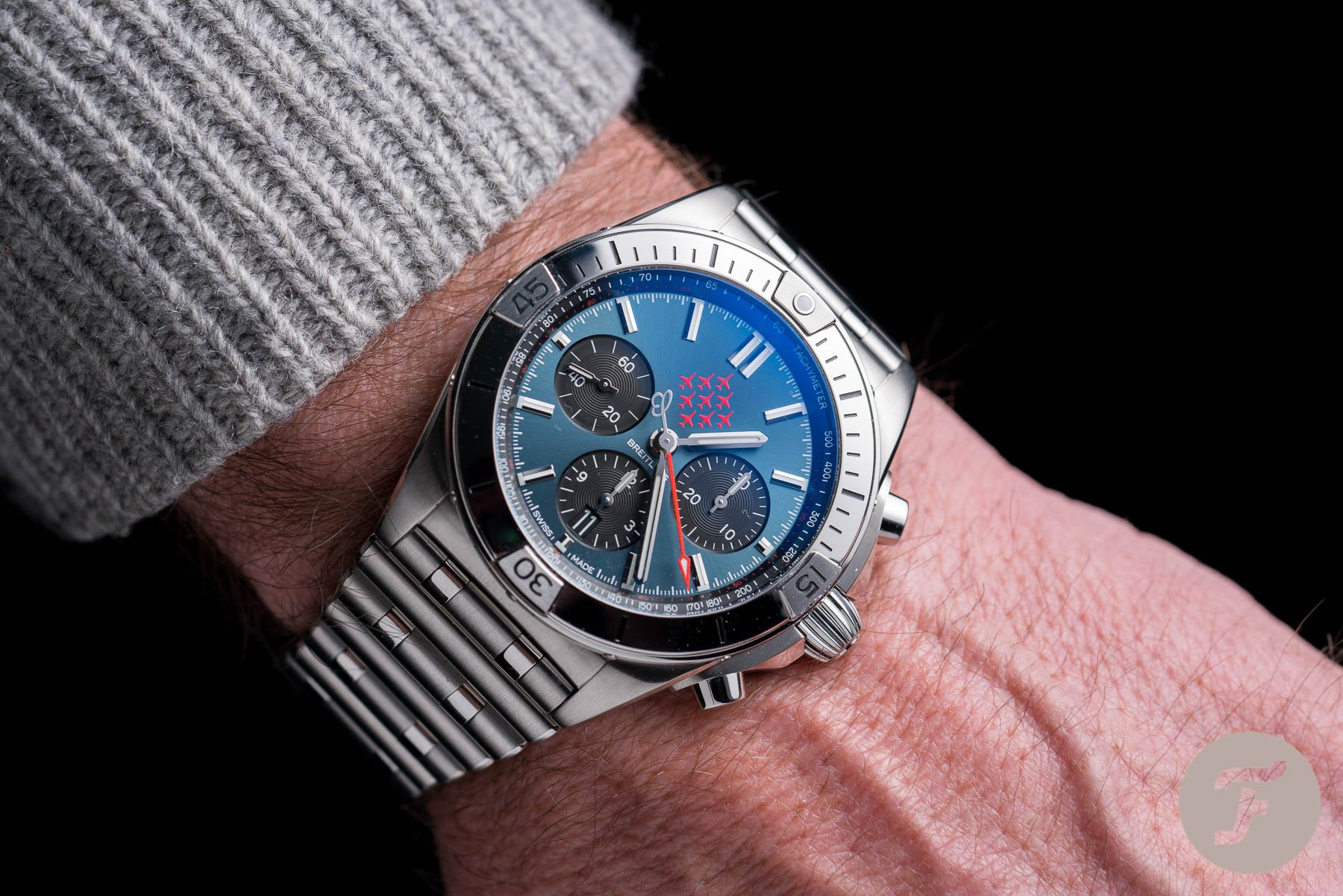 The same goes for Breitling's Chronomat collection. I just love that Chronomat bullet bracelet, but when you set the filter for watches below 40mm, the designs are very plain, and they're clearly targeted toward women. As soon as you filter for watches 40mm or larger, the exciting dial designs start to appear. I even tried to filter for 38-39mm watches, but there were no watches to be shown, and the site even seemed to be broken after that. Maybe that's also the reason why the 39mm size is the only size Breitling skipped for the new Superocean lineup…
Smaller watches — For inclusivity, better looks, and wearability
I understand that it's not as simple as taking the average wrist size and designing a perfectly sized watch for it. There are other things at play here, such as fashion trends and general ideas on how a watch should look and feel on your wrist. But I think the times of wearing a 45mm TW STEEL are over now. Wearing smaller watches was first seen as a trend, but I think we can now safely conclude that smaller-sized watches are here to stay. Just look at that 36mm yellow-gold Rolex Day Date on RJ's 19cm wrist if you're not convinced!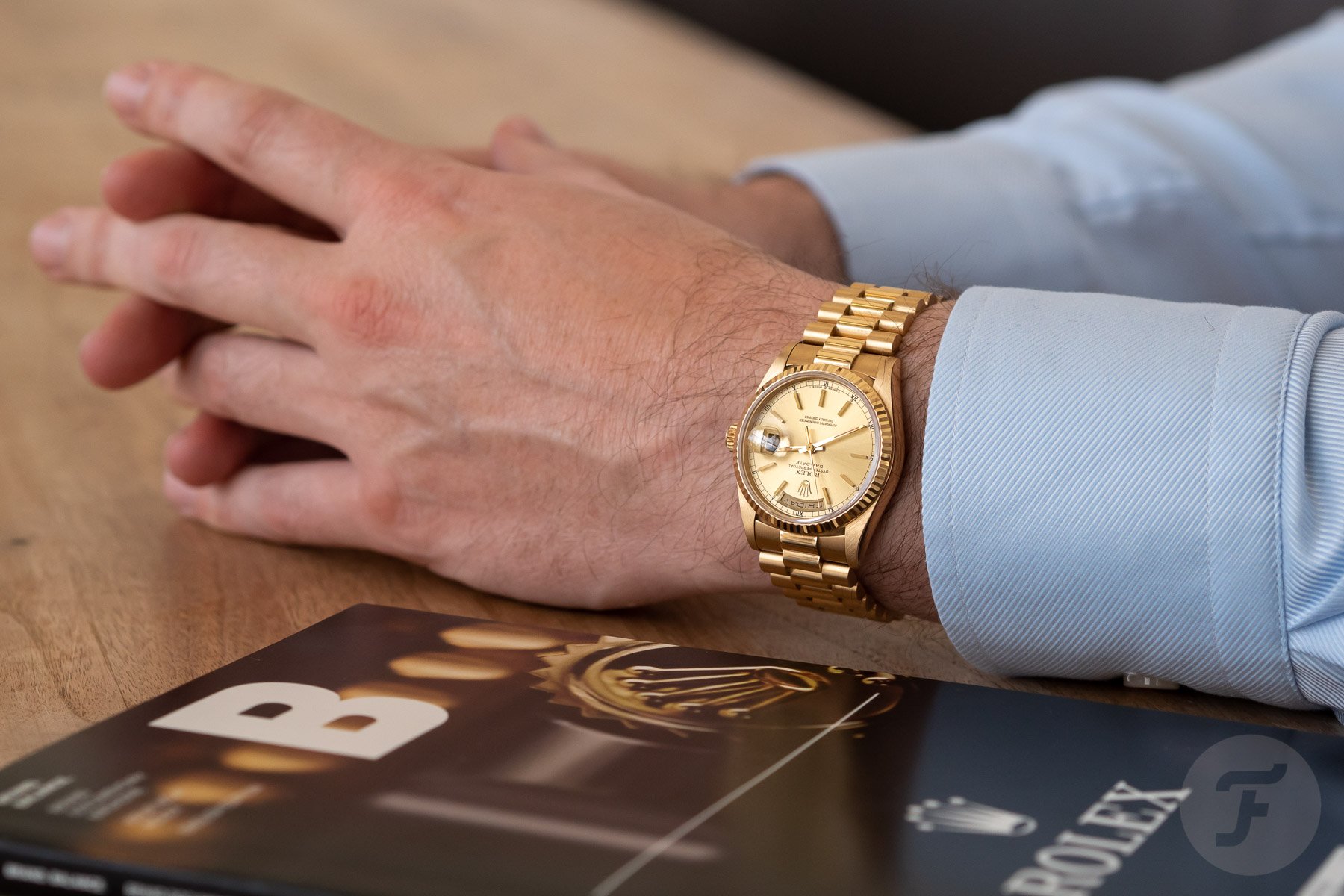 So here's my message to all watch brands out there. First of all, please take into account the population's average wrist size — of both men and women —when you design your watches. That should make your watch collections a lot more inclusive because they'll be more attractive to both women and men.
Secondly, it looks like people have grown out of the bigger watches. For the sake of comfort and better looks, they now prefer to wear something smaller. So could you please no longer build your collections around 43mm watches? There's absolutely no harm in shaving off about 3mm and starting the design from there. On behalf of the entire watch community, thank you.
And if you don't agree, please let me know in the comments below!
You can also find and follow me on Instagram: @fliptheparrot