One Month With My Seiko SPB317J1 —The Perfect Summer Watch I Didn't Know I Was Waiting For
Its slim 41mm C-shaped case wraps itself so well around my wrist, it just won't let go!
I'll be honest with you: when the Seiko SPB317J1 arrived at Fratello HQ for a first impression, I didn't even realize it was a re-edition. What I did know, however, was that it could very well be my next Seiko diver. I was actually looking at the SPB151J1 "Captain Willard" re-edition. But I always found the Willard case a bit too bulky for my wrist, no matter how big or small it was. When I saw the SPB317J1's slender C-shaped case in combination with the slightly smaller bezel and the short lug-to-lug, I almost ordered the watch without even trying it first. Now that I've owned it for about a month, I can tell you if it lived up to my high expectations!
As I said, I wasn't really aware of the 1968 Seiko 6105-8000 until I was doing research for the introduction article for the SPB317J1 and its siblings. What I was aware of was the current Seiko Prospex lineup, from which I have owned the SPB143J1. It is a reinterpretation of the 62MAS with a beautiful brushed steel bezel and a soft gray sunburst dial. In diameter, it is actually half a millimeter smaller than the SPB317J1. In my view, however, it wears a lot bulkier due to its skin-diver design and the fact that the bezel reaches all the way to the sides of the case. In addition, it has thickness of 13.2mm, which the new SPB317J1 undercuts by almost a full millimeter at 12.3mm. I don't know about you, but for me, this new re-edition hits the sweet spot!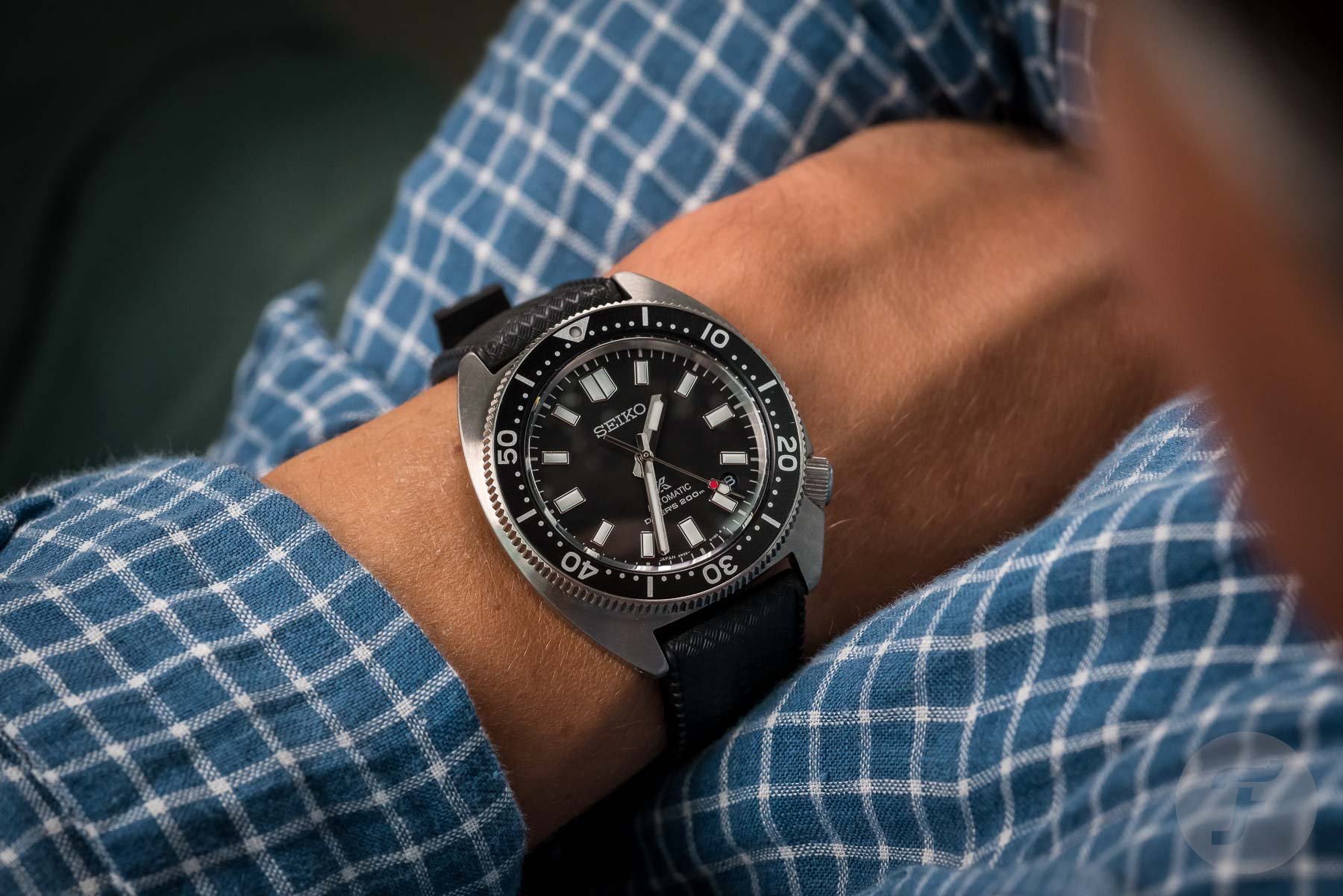 The quest for a more affordable diver
When I sold my Seiko SPB143J1 and my Tudor Black Bay Fifty-Eight, the only diver left in my collection was the 38mm Blancpain Fifty Fathoms Bathyscaphe. And while I totally agree with people who say that you should just wear your watches, I still thought it would be a good idea to look for a more affordable diver to spend my summer vacations with. I recently pre-ordered the blue Serica 5303-3, but that won't arrive until after summer. Therefore, the quest was on to find a nice diver to bring on my summer holidays. And then, just like that, at the beginning of June, Seiko introduced the SPB317J1. It was love at first sight.
There's something very reassuring about the classic Seiko diver design — a matte black dial and a black aluminum bezel inlay combined with silver and white detailing. It's all put together in a very straightforward way, but it works oh so well! The reinterpretation of the '60s 6105-8000 lacks the elegant applied logo and the beautiful date window at 3 o'clock. It also uses more rectangular hour markers (probably to better integrate the date at four-thirty). Still, I very much like what Seiko did here. And ever since I realized that the Prospex logo consists of a quirky "P" and "S", I don't even mind Seiko putting it on the dial anymore. If you do, I guess you can always go vintage. But in that case, you can forget about it being a nonchalant summer-vacation piece. And that was exactly what I was looking for.
The perfect unnecessary summer dive watch
I actually already have a quartz Squale 1515 in my collection. I bought it expressly for the purpose of being my go-to summer diver. Or, let's say, my seaside and swimming pool watch because after getting my diving license about 20 years ago, I haven't even used it once. The 36mm Squale diver is great because it's small and light, but there's something about it that puts me off. I'd hate to say that it's because of the quartz heart beating inside, but honestly, I kind of think it is. It feels weird to wear mechanical watches all year round and then suddenly not do so during summer.
I caught myself not wearing it because it just didn't feel right. I know vacations are all about forgetting about what time it is, so why even wear a watch? But just like you, I assume, I'm a weird watch enthusiast, and for some reason, I like to wear a watch at all times. That's why I'm now wearing my Seiko SPB317J1 while camping in Catalonia, Spain. I am surrounded by people who aren't even wearing a watch. If they are, it's often an Apple Watch, with which they can even make phone calls while swimming in the sea. I know my Seiko can't do anything like that, but I still felt so excited the other day when someone at the pool asked me what time it was.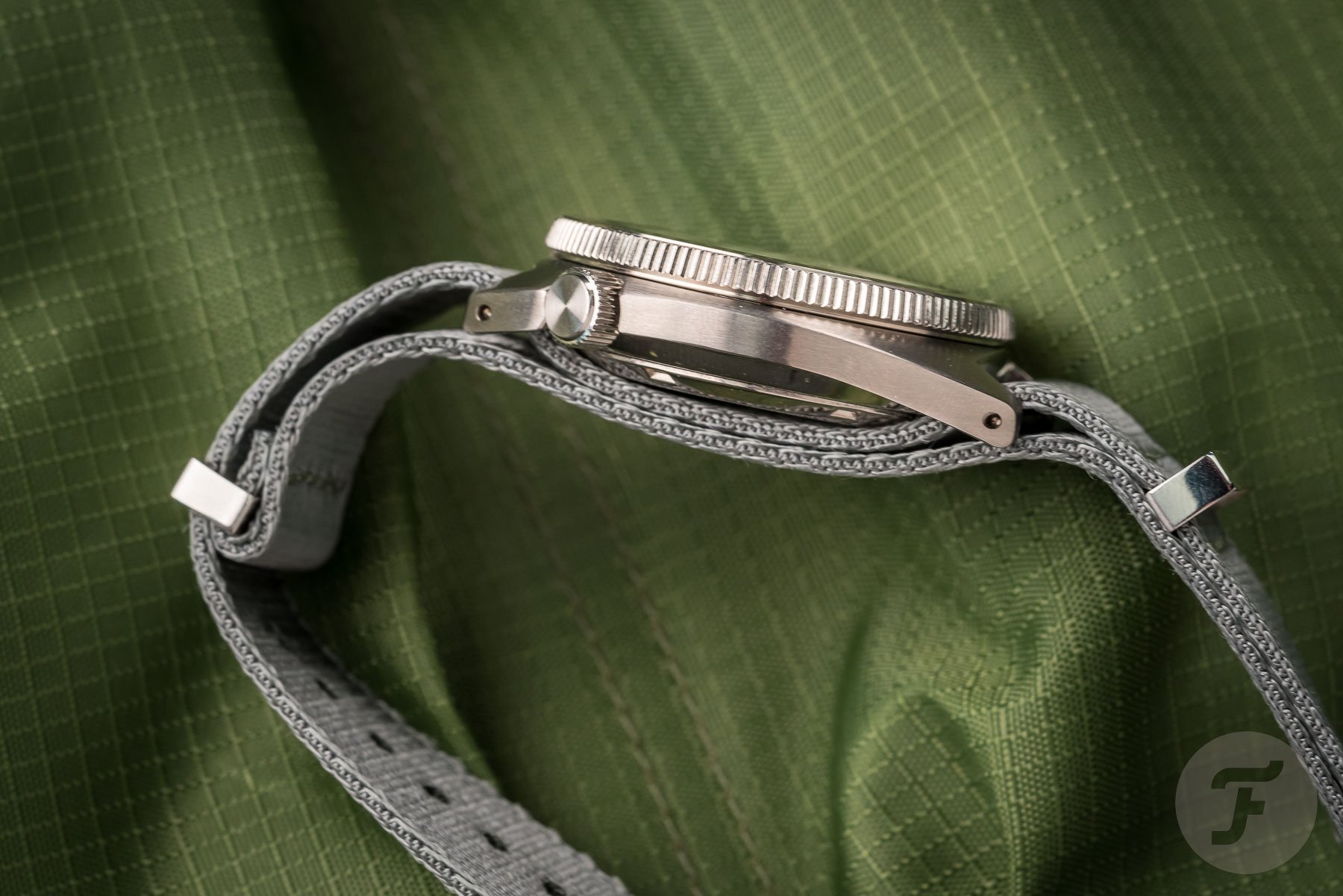 Made to measure
The first thing I did when I took the watch out of the box was remove its proprietary black silicone strap. Not only do I almost never wear a watch on a black strap, but that strap, in particular, is also quite thick and long. But there's nothing to worry about here. The lug holes make it a breeze to swap straps, and the Seiko SPB317J1 is a watch that looks good on many different options. I really like to wear it on a sand-colored tropic, but I'm also a fan of this gray NATO. Though double-pass NATOs are almost never my preference, with the 317's slim case, the added thickness of the strap is a lot less of an issue. It's also surprising how well this 41mm case fits my 17cm wrist.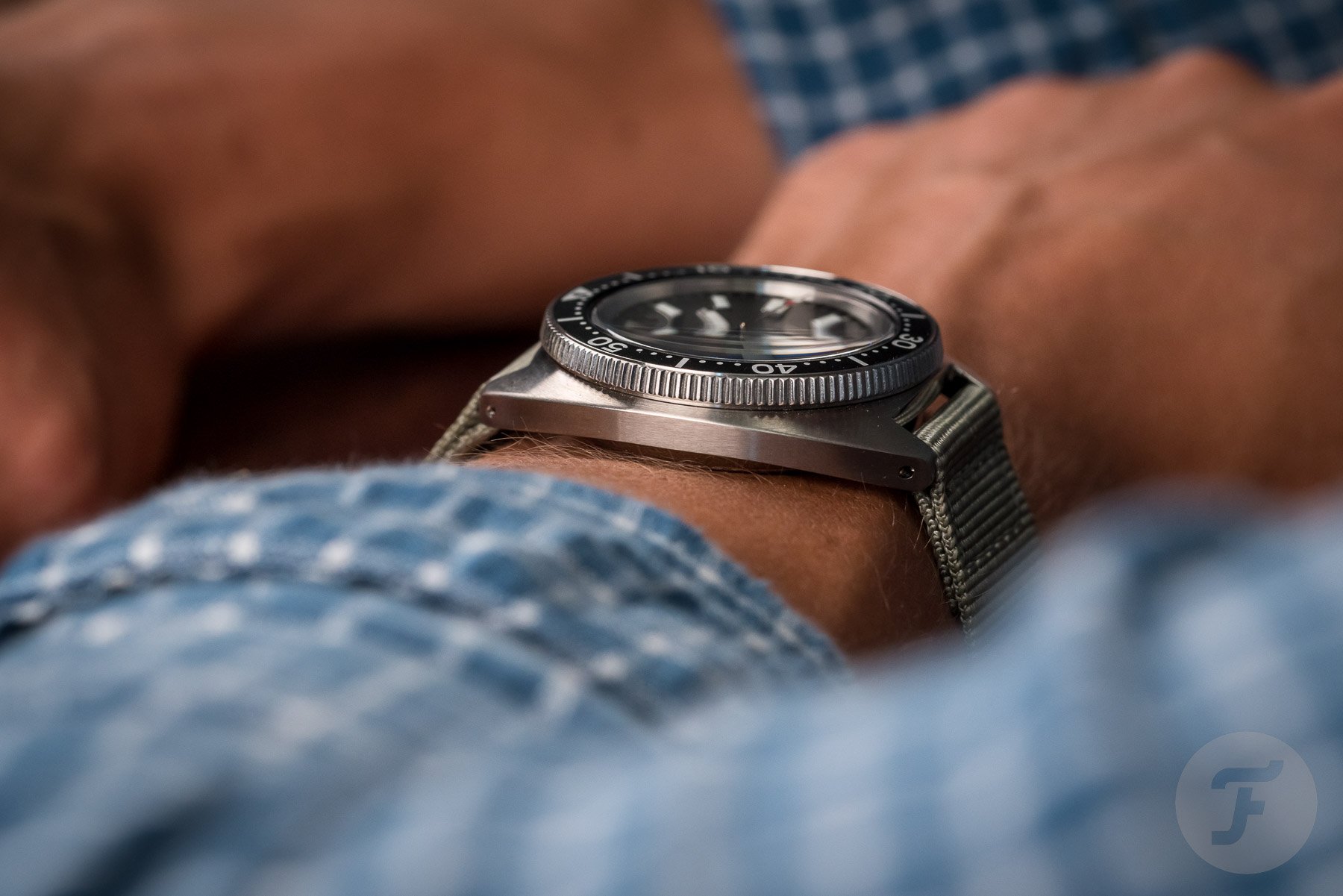 Except for my Speedmaster Professional, I usually wear watches well under 40mm. But because of the Seiko's modest lug-to-lug measurement of 46.9mm, it never feels as big as its diameter would suggest. That's also aided by the slightly smaller 40mm bezel, which angles inward a bit as it approaches the crystal. Surrounding the bezel, you see the elegant C-shaped case. It's similar in shape to a Doxa SUB 300 that I recently tried on. The case of the SPB317J1, however, isn't as wide and awkward as that of the Doxa. I wasn't a fan of the SUB 300's straight-ended lugs. On the Seiko, the lugs are more pointed and feel more natural. The fully brushed case also curves nicely around my wrist. It almost feels like the whole thing was made to measure!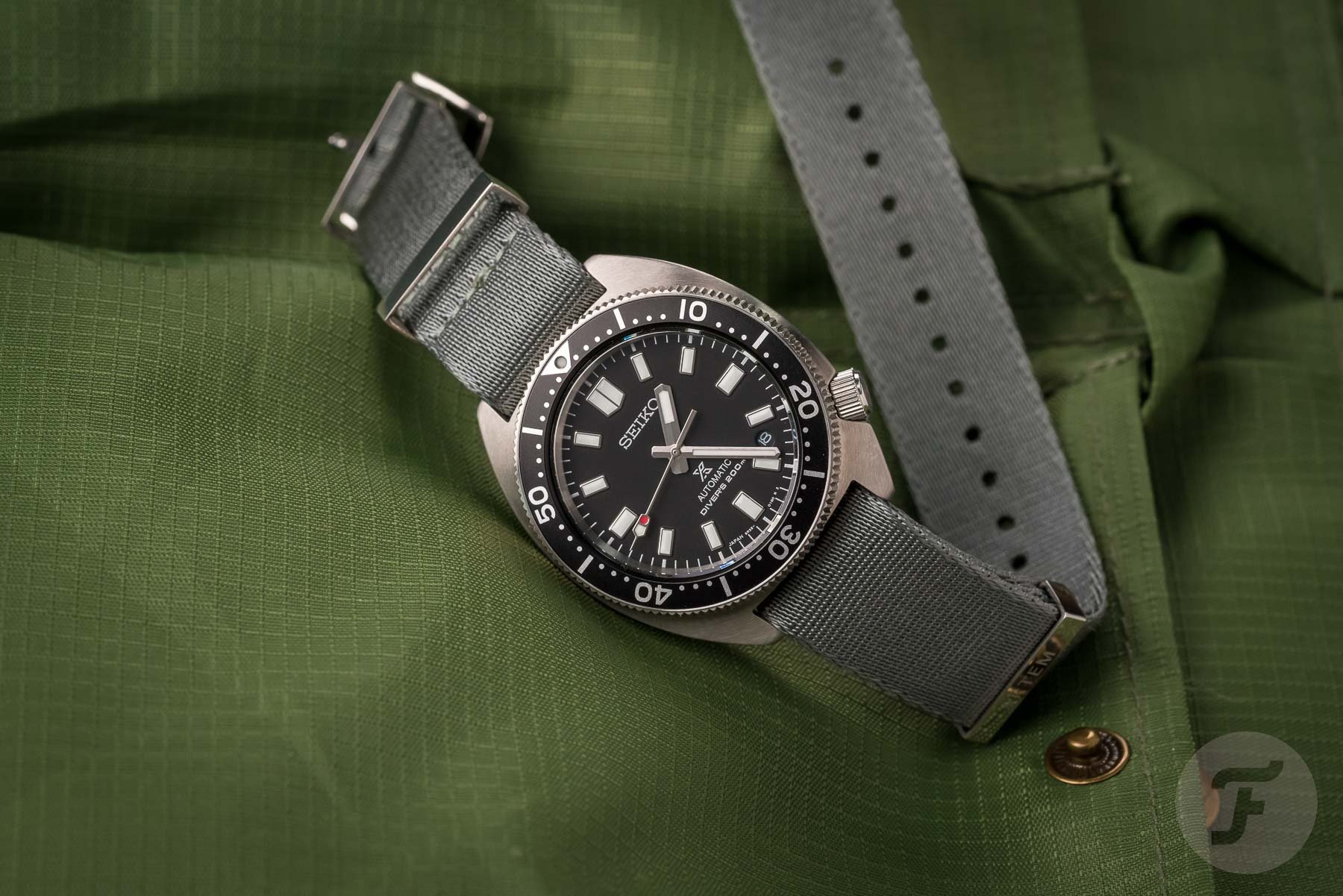 The right price point?
What I also really like is that big, fat crown just past the 4 o'clock. At that position, it never digs into my wrist and remains safely nestled into the side of the case. That said, the crown is still very accessible when winding the watch or setting the time. It would've been nice if it were signed with a big "S" or a simple "Seiko", but the blank crown also looks kind of toolish. With it, one can operate the 6R35 movement inside the SPB317J1.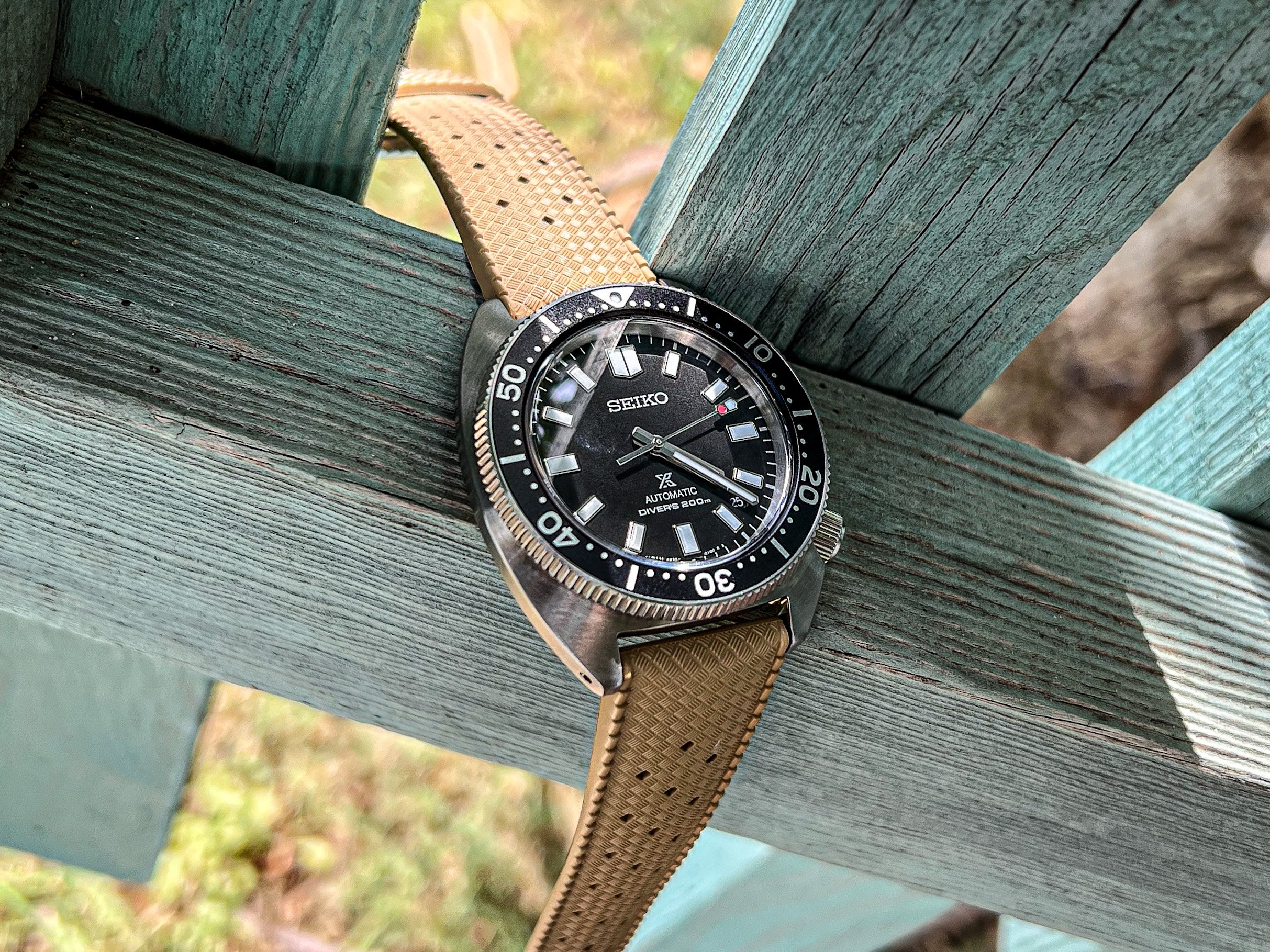 Mine runs at +15 seconds per day, which, honestly, isn't very accurate. But it's well within Seiko's own specs of between +25/-15 seconds per day. I usually rotate my watches on a daily basis, so it's nothing to worry about for me. And on my summer holidays, I don't really mind that it runs a little fast. Although, for a watch that costs nearly €1K, I think you might expect a little better accuracy. Something that does work quite well, however, is the bezel.
The bezel action is very similar to what I experienced on my SPB143J1. There's this smooth feeling when you turn it throughout its 120 clicks. It's certainly not too smooth, and the clicking action is reassuring enough. The insert is slightly misaligned, though. That doesn't really bother me, and it has almost started to become Seiko's trademark. But again, it's something that shouldn't be expected on a watch that costs €950.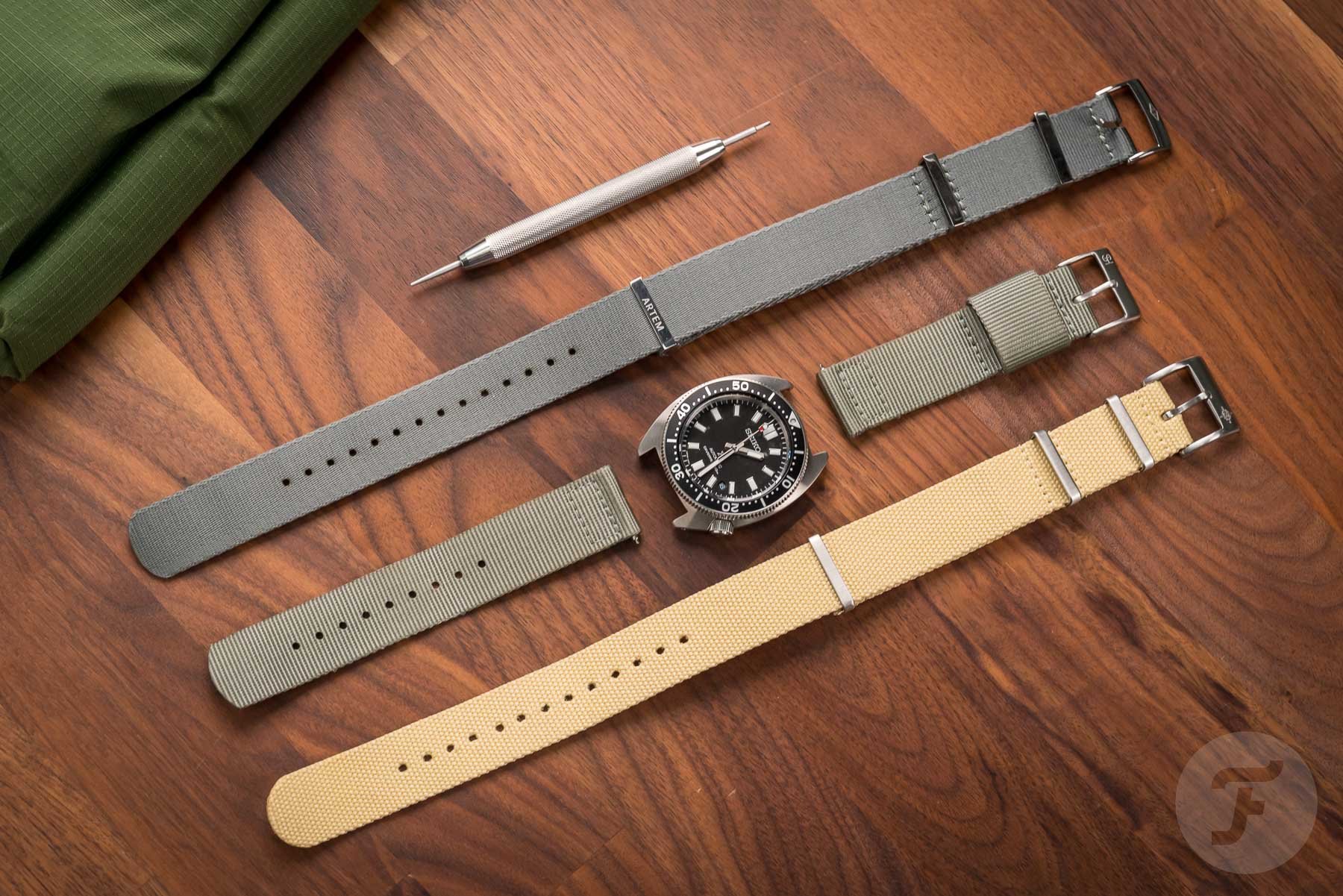 Final thoughts
All in all, I'm still very happy with my Seiko SPB317J1. Apart from the above criticisms, it's a very sturdy watch. It's exactly the kind of tool watch that I was looking for this summer. And that's also because it feels like the watch enjoys being taken for a spin, be it in the pool, in the sea, or building sand castles at the beach. I can also certainly imagine myself wearing this with a nice NATO on a cold winter's day. For the coming weeks, it'll be my daily d(r)iver for the rest of our stay in Spain. Let's see what that hard-coated steel case will look like after that. One thing is for sure: I'm really happy that I made this one mine!
What do you think of the Seiko SPB317J1? Is this also your favorite among the classic re-editions? Let me know in the comments below!
If you'd like to see more wrist shots with the SPB317J1, you can also find and follow me on Instagram @fliptheparrot