The New IWC Big Pilot's Watch AMG G 63 — How Come I Love The Car But Not This Watch?
Is it the wrong canvas, or is the mix of details just off?
Many people dream of owning a Porsche or Ferrari, and I did too as a kid. But for many years now, it has been the G-Class (or G-Wagon) that I consider my absolute dream car. It doesn't have to be a Mercedes-AMG G 63 (AMG); I will also settle for a G 500. But the latter will already set you back €230,000 here in the Netherlands, where car prices are absurdly high due to taxes. The G 63 will increase the outlay to €300,357. Of that amount, we'd pay €144,557 in taxes.
Mercedes-AMG G 63 × IWC Big Pilot's Watch
Mercedes told me that these cars can't be ordered anymore as a new (electric?) version is expected in 2024. That said, the price (before taxes) of €154,300 for a G 63 would be out of my range anyway. I will stick to the electric Tamiya G 500 RC car that I purchased in times of lockdown.
A few days ago, a press release appeared in my mailbox about the new IWC Big Pilot's Watch AMG G 63 ref. IW501201. My heart skipped a beat, and it sounded like the perfect watch to go with my Tamiya 1:10 Mercedes G-Class RC car.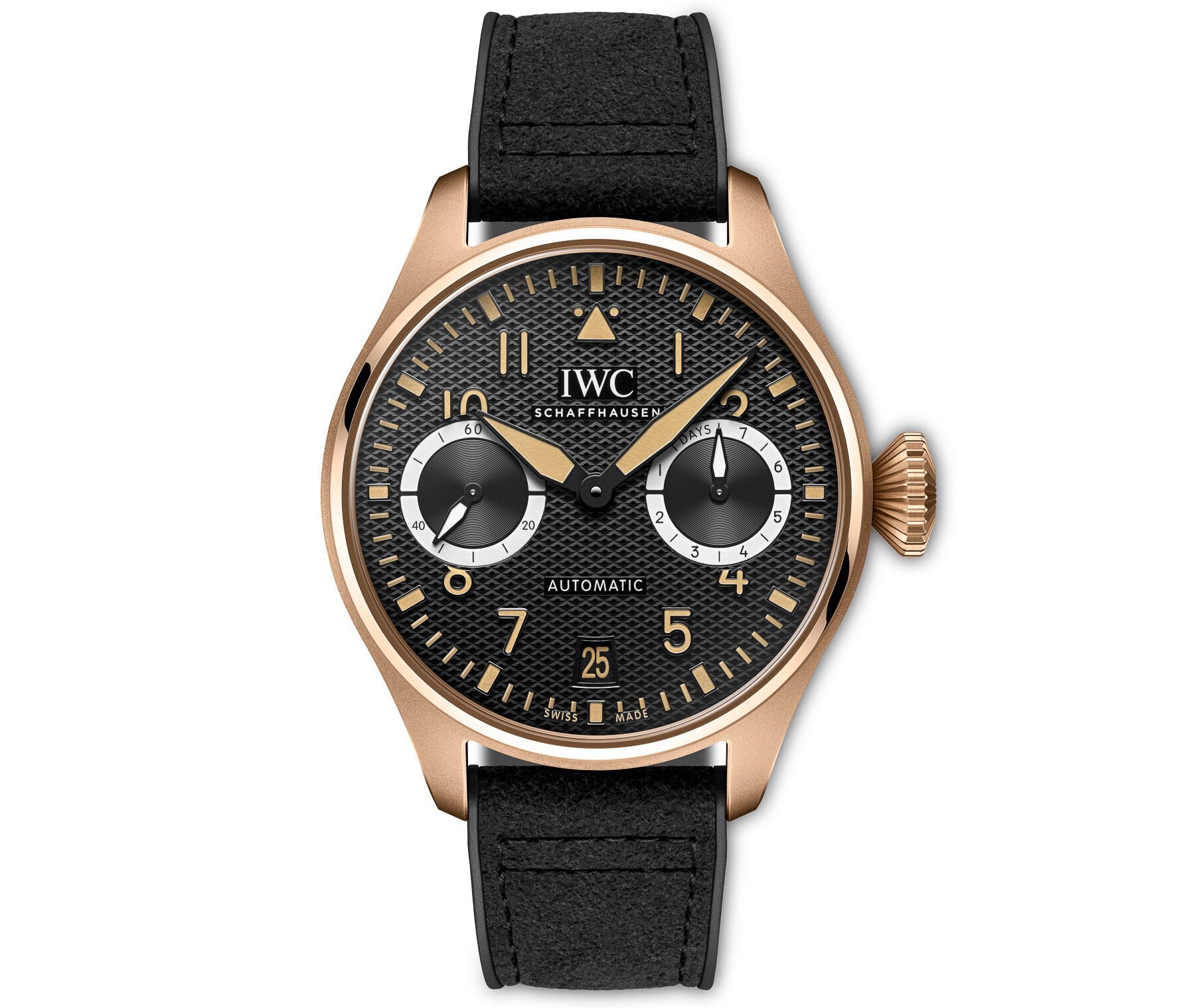 IWC Big Pilot's Watch AMG G 63
However, after opening the email, I went silent for a while. I can't remember for how long, but I needed time to recover from this confrontation. I love the G-Class car and the Big Pilot's Watch from IWC, so where exactly did it go wrong in my head?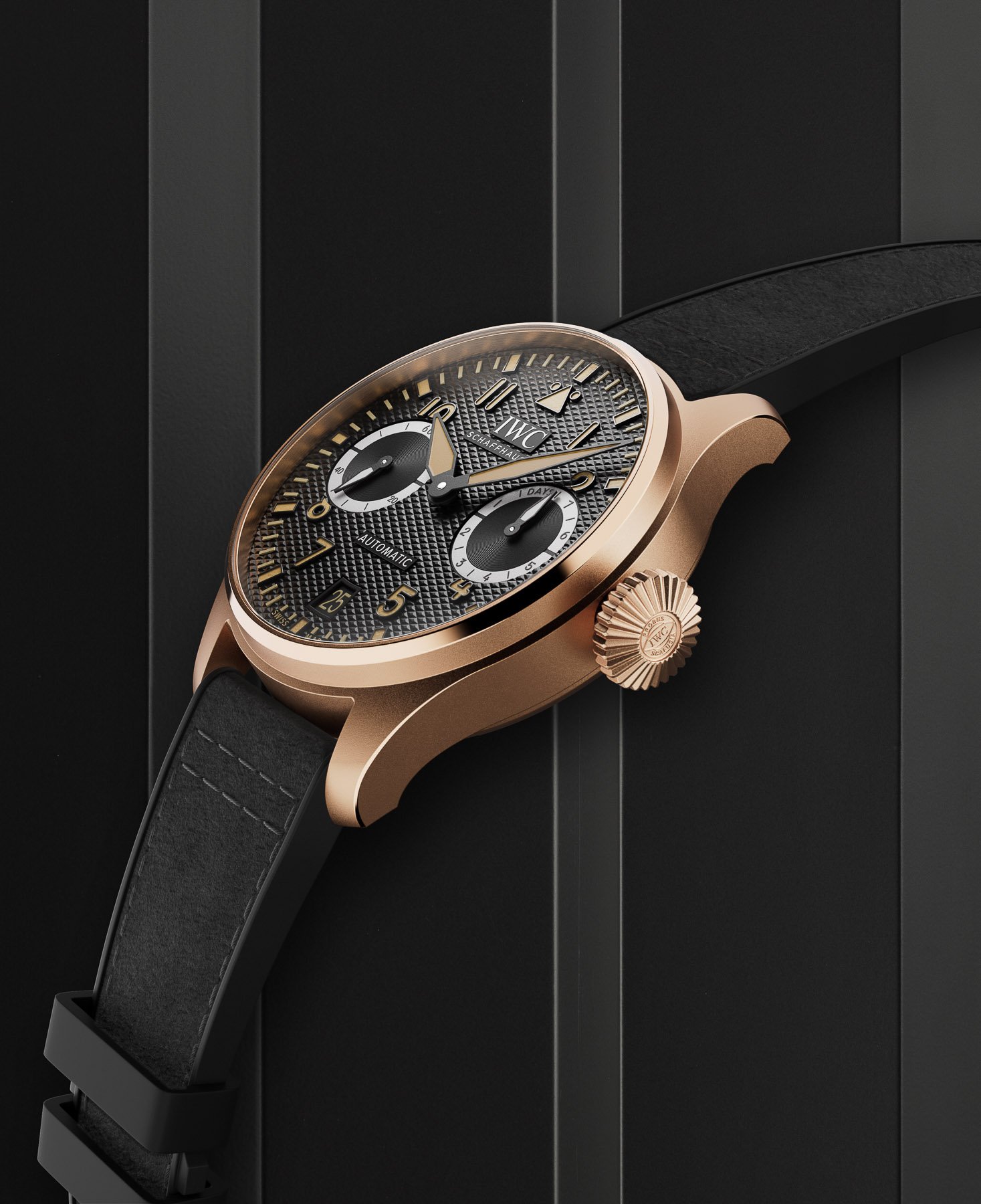 Two counters in a B-Uhr
I quickly identified that the dial layout of the new IWC Big Pilot's Watch AMG G 63 doesn't work for me. The classic Big Pilot's watch (today's ref. IW501001) looks right, though you could debate the date window. The large central seconds hand is essential to any Beobachtungsuhr ("observer's watch"), but IWC decided to put that into a small sub-dial at 9 o'clock. And even though I am not so much of a purist that I will only appreciate the original or most classic designs (I like the Mojave edition, for example, and the Le Petit Prince), I think there are a few things off with the IWC Big Pilot's Watch AMG G 63. Let's take a closer look.
Aside from the small seconds hand at 9 o'clock, the white rings around the sub-dials are out of place. According to the press release, however, these white rings should remind you of the headlights of a G-Class car. Okay. I had to look for an image of the G-Wagon's front, and indeed, when the light is switched on, it has this white ring (as shown above). But that's not my only beef with the design. It also concerns the gold case and black dial.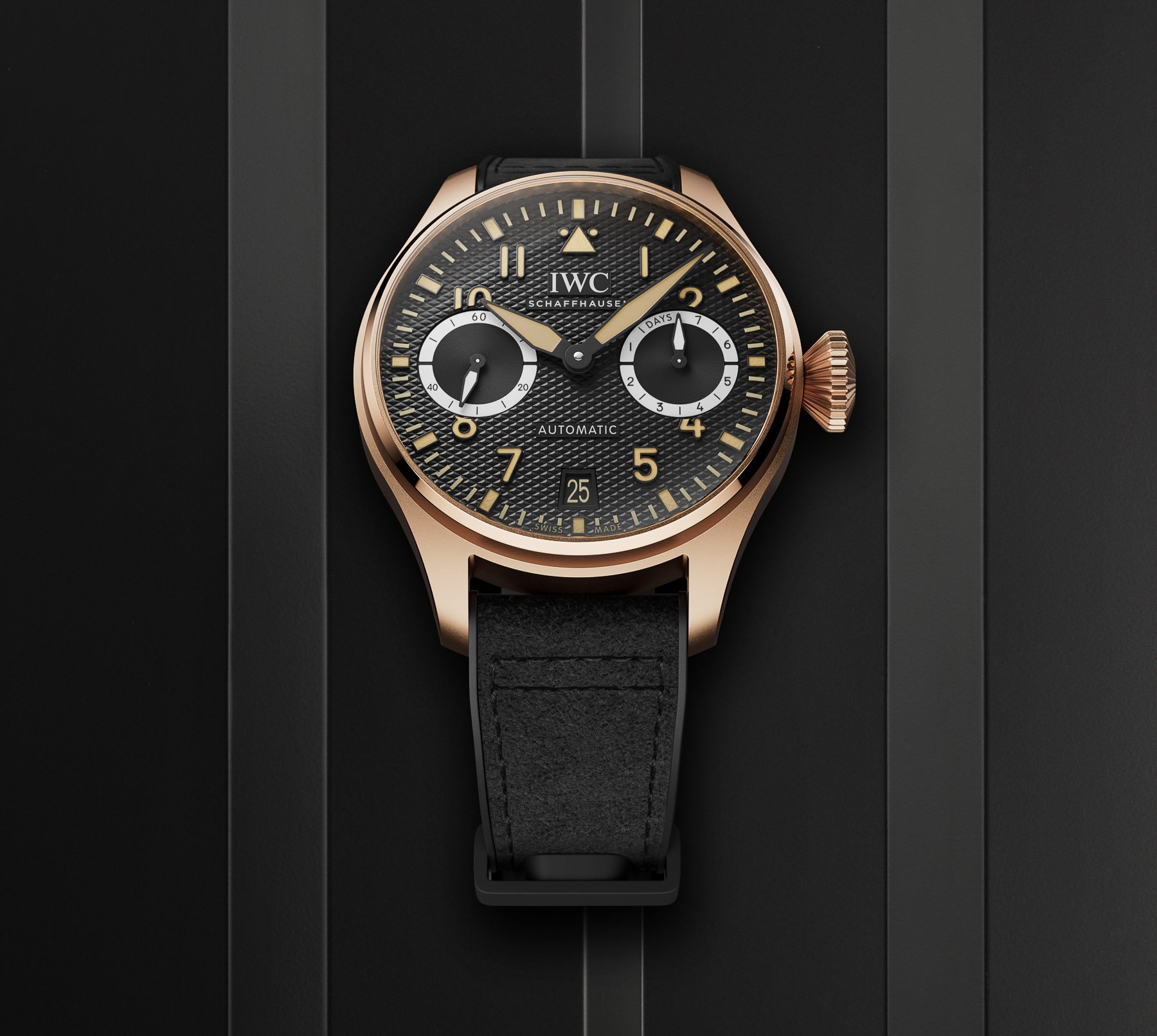 Armor Gold
Black and gold is a color combination that I don't mind, and IWC says it's inspired by the recently introduced Mercedes-AMG G 63 "Grand Edition" (of which only 1,000 examples will be made). I think IWC should have used more black on this watch and less gold to make it a proper G 63 "Grand Edition" commemorative piece.
IWC's gold for the case and crown is called Armor Gold. This 5N alloy ensures better protection against wear and tear since it is harder than regular 18K gold. The alloy's ingredients remain a secret, but IWC indicates that this gold has an improved microstructure to achieve greater hardness.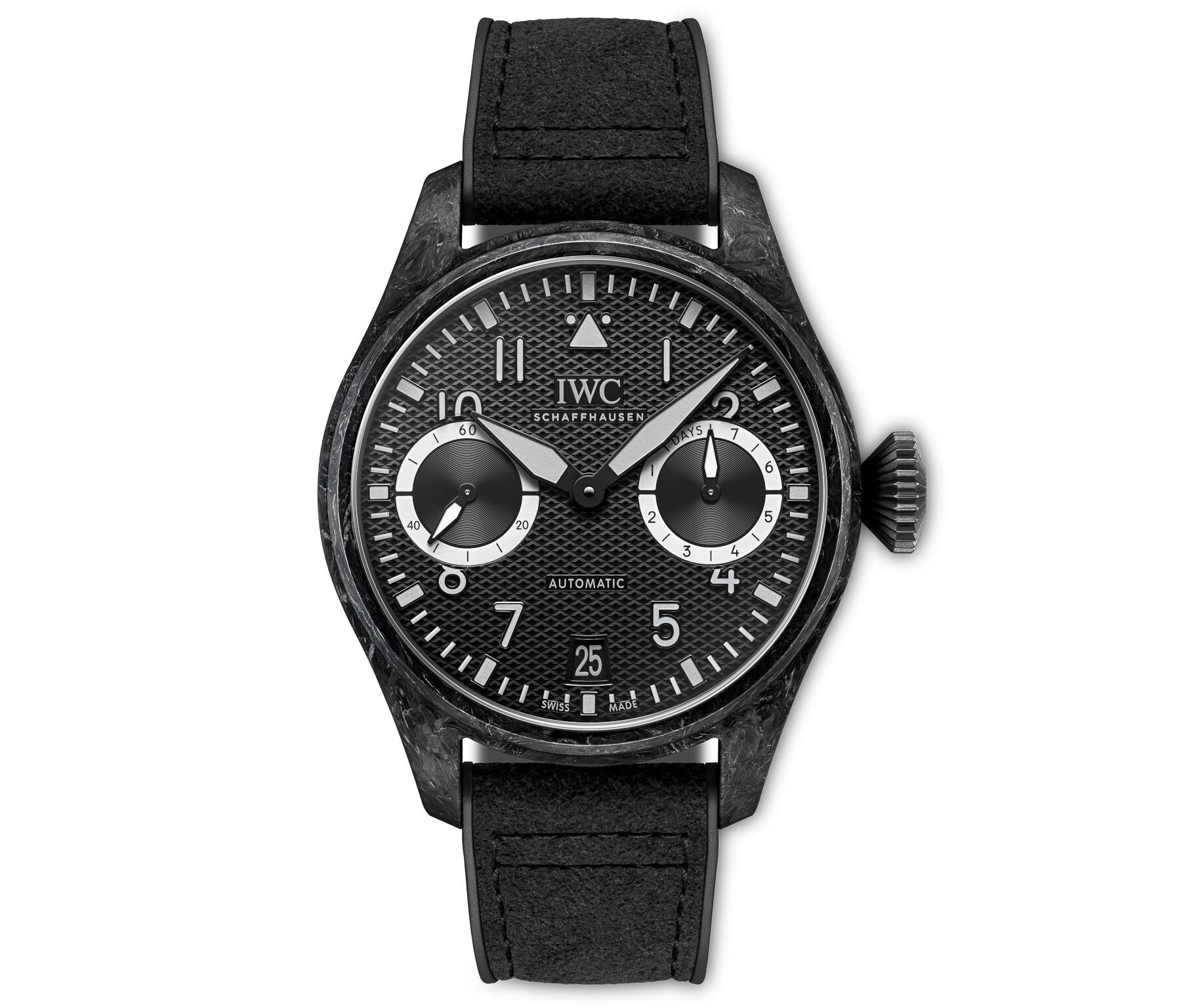 The black version with a Ceramic Matrix Composite (CMC) case
Perhaps a black case would be better, like the one for ref. IW506201. Essentially, this is the same watch as the gold Big Pilot's Watch AMG G 63 but in a black Ceramic Matrix Composite (CMC) case with slightly larger and thicker dimensions (see the specifications below the article). If IWC had put in a full-gold dial with black sub-dials in a black case, that would have been more in the spirit of the car. The Mercedes-AMG G 63 "Grand Edition" is not afraid to stand out, and a gold dial in a black case would do the same.
Air intake
Anyway, the black dials of the IWC Big Pilot's Watch AMG G 63 references have a special motif. At first, I thought it was based on the motif of the typical AMG leather interior, but IWC indicates that it is inspired by the air intake you can find in the bumper of the G 63. The sub-dials have a snailed finish, and, unlike the standard version of the Big Pilot's Watch, IWC decided to apply the numerals and hour markers instead of printing them. The watch is more luxurious in its details, just like AMG models are.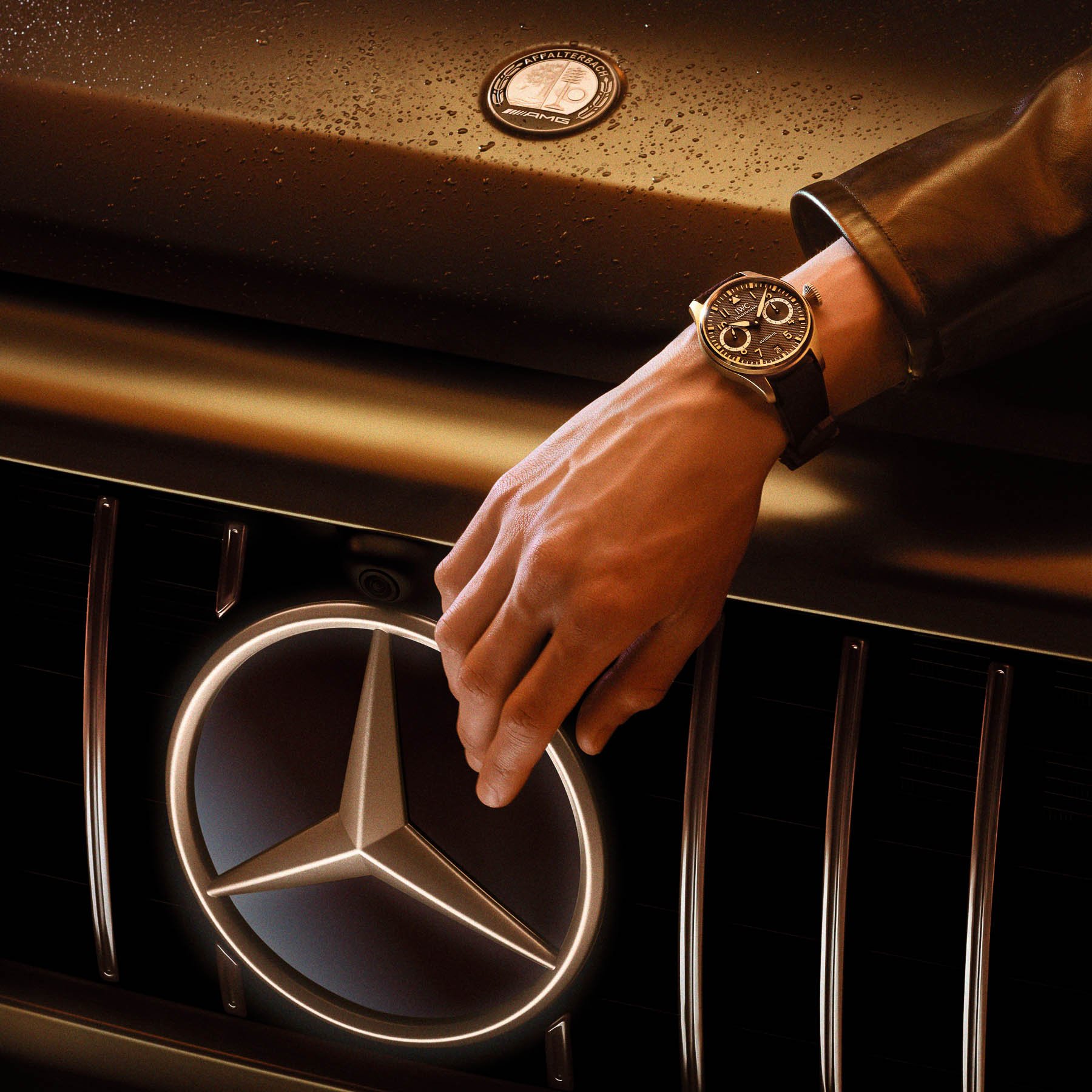 More John Player Special
IWC has added as many details as possible in an attempt to make it a G 63-inspired watch. This is something we see happening more often with other brands as well, unfortunately. A little bit more "John Player Special," less white, and fewer motifs would do the design a favor. Generally speaking, I am not a fan of ceramic cases, but here, I prefer the black model of the IWC Big Pilot's Watch AMG G 63 (ref. IW506201) over the gold model.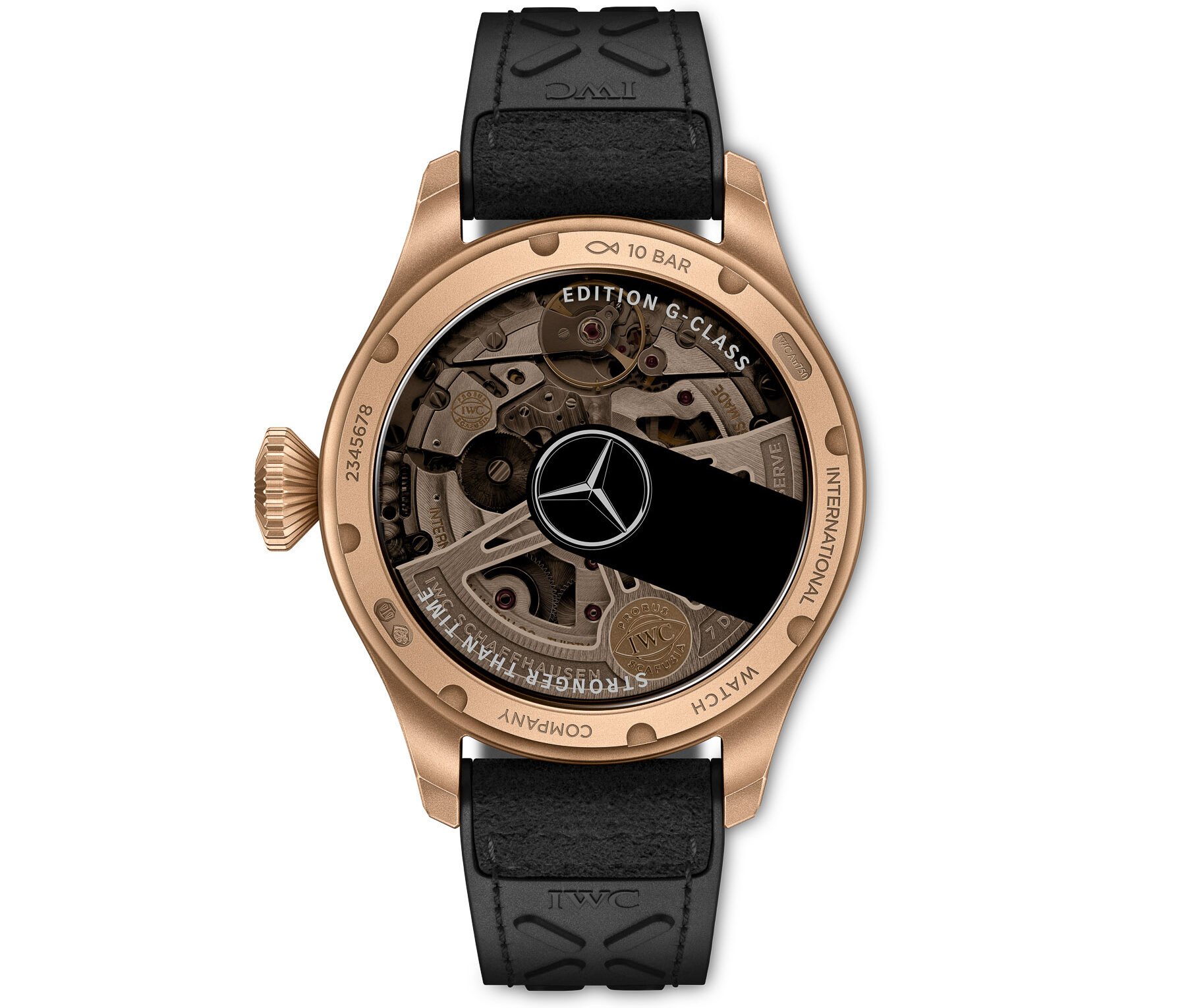 Caliber 52010
Inside the IWC Big Pilot's Watch AMG G 63 is the self-winding caliber 52010. As the sub-dial at 3 o'clock indicates, it offers a seven-day power reserve. The movement is beautifully decorated and visible through the sapphire crystal in the case back. You will also find a large Mercedes logo in the center. It must remind you of the wheel on the back of the G 63 "Grand Edition," but it feels like there's too much branding here.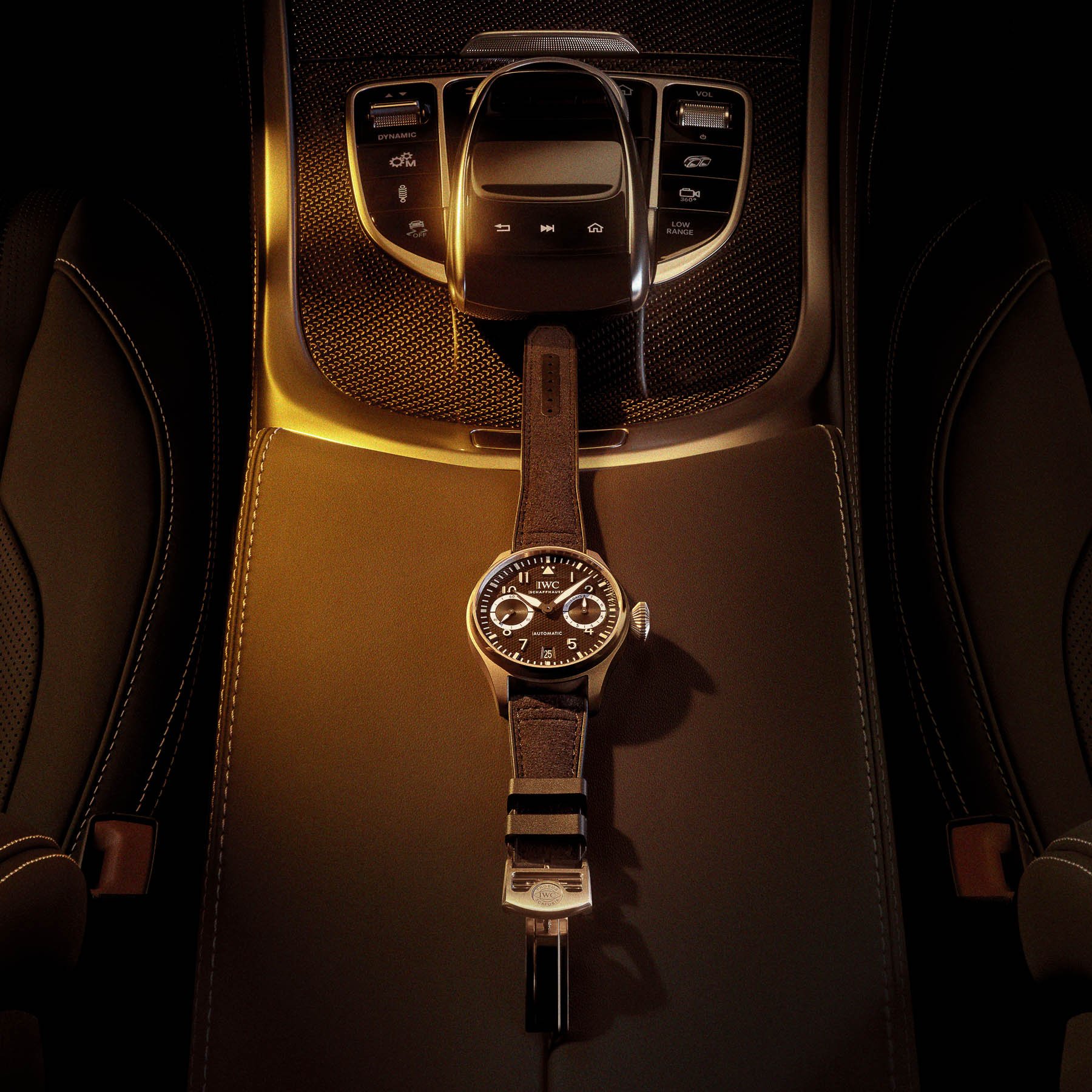 Some afterthoughts on the IWC Big Pilot's Watch AMG G 63
The Big Pilot's Watch AMG G 63 leaves me a bit puzzled. How can I love the Mercedes-AMG G 63 (including the "Grand Edition") but not dig this IWC tribute? Did IWC pick the wrong watch for the car? I don't think that's it. Although an Ingenieur might have been a good pick, the large Beobachtungsuhr can be a suitable canvas for a G 63 tribute watch. I could even see the standard IWC Big Pilot's Watch IW501001 with a special engraved case back or something — or just with a gold case — as a more fitting match to the G 63 (and its driver) than this new reference IW501201. The additional ingredients for this version were just not the right mix for me.
The gold IWC Big Pilot's Watch AMG G 63 ref. IW501201 has a retail price of €37,200, while the black CMC version ref. IW506201 has a retail price of €49,700 (yes, ceramic is more expensive than gold here). You can find all of the specifications in the chart below this article.
For more information, visit the official IWC website.
Watch specifications
Model
Big Pilot's Watch AMG G 63
Reference
IW501201 (Armor Gold) / IW506201 (Ceramic Matrix Composite)
Dial
Black with "air intake" pattern, applied luminous indices, and white sub-dial rings
Case Material
18K Armor Gold or Ceramic Matrix Composite
Case Dimensions
Ref. IW501201 (gold): Diameter 46.2mm (diameter) × 14.4mm (thickness) / Ref. IW506201 (composite): 46.5mm (diameter) × 14.6mm (thickness)
Case Back
Armor Gold or CMC with sapphire display and special Mercedes logo
Movement
IWC 52010 — self-winding movement, 28,800vph frequency, 168-hour (seven-day) power reserve, 31 jewel
Strap
Black rubber with microfiber inlay (22mm width)
Functions
Time (hours, minutes, small seconds), date, power reserve indicator
Price
€37,200 (gold) / €49,700 (composite)