Photoshoot IWC Ingenieur Chronograph Sport Edition AMG 50th anniversary
It's not everyday that you get to drive an AMG but with the launch of the new IWC Ingenieur Chronograph Sport Edition for the 50th anniversary of AMG we received an invite that brought back memories of our AMG on Ice experience earlier this year. Only this time we went to the AMG headquarter in Affalterbach, near Stuttgart in Germany. With a tight schedule in multiple countries we travelled there by car instead of the usual plane.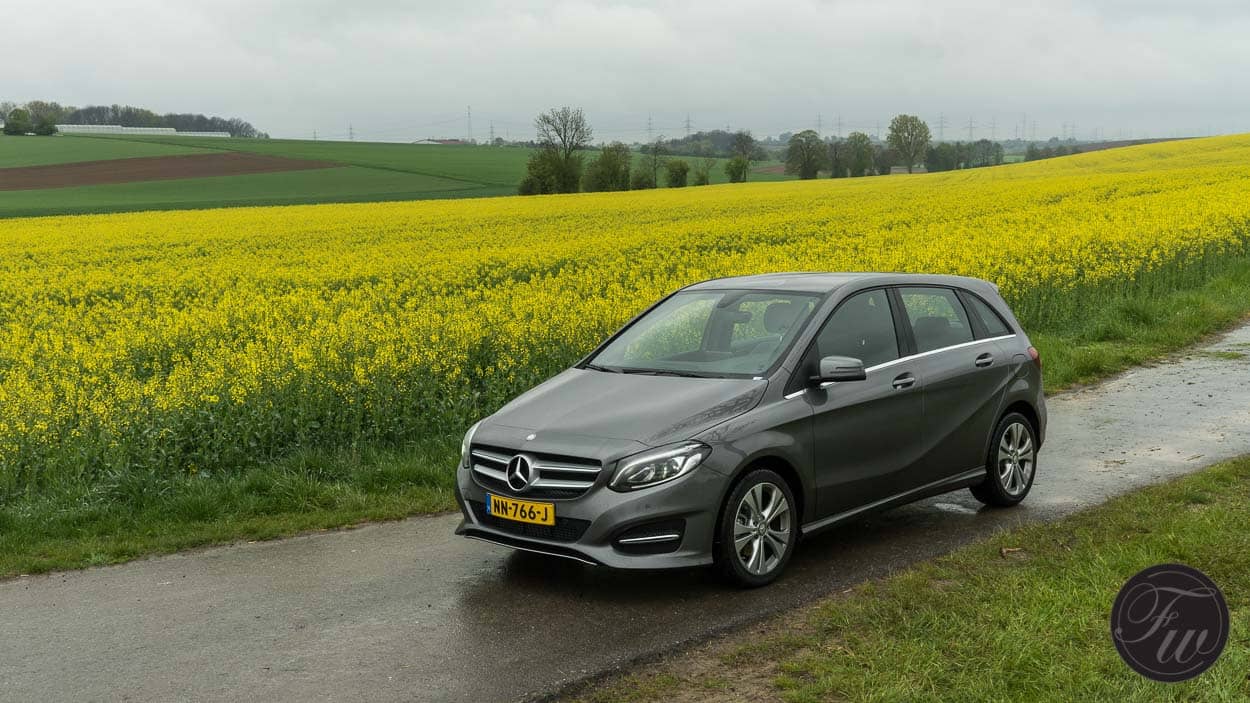 So after picking up our rental we went towards Germany where we arrived after a few hours. Time to change the Mercedes 180 for an AMG GT s and the AMG E 63 s. As soon as we sat down behind the wheel we wait for the magic words "ESP off", but that is not going to happen for now. We quickly realize there is a reason for ESP to remain switched on. On the damp and curvy roads we need all the traction there is to get the cars through the curves as fast as we want. With the rear wheel driven AMG GT s we already feel how the car is searching for all the grip possible with the immense power that is put onto the wheels.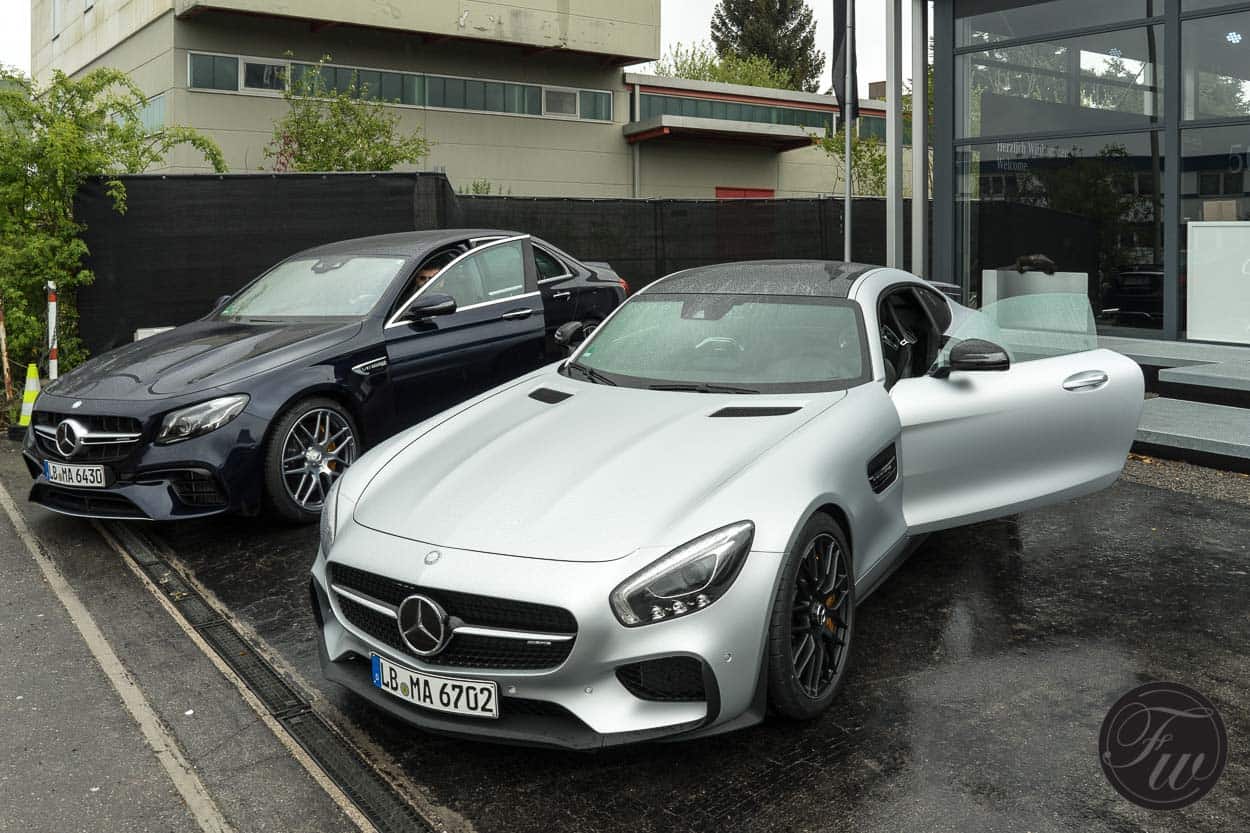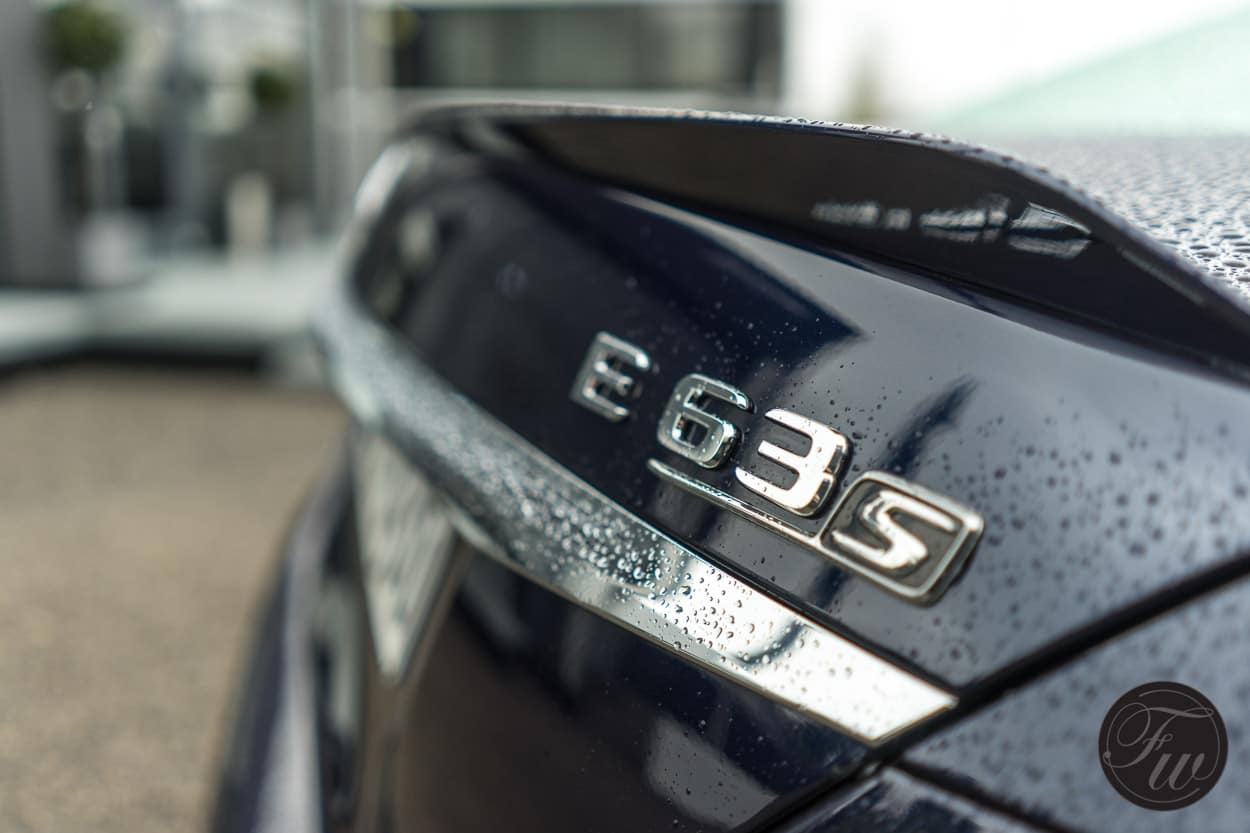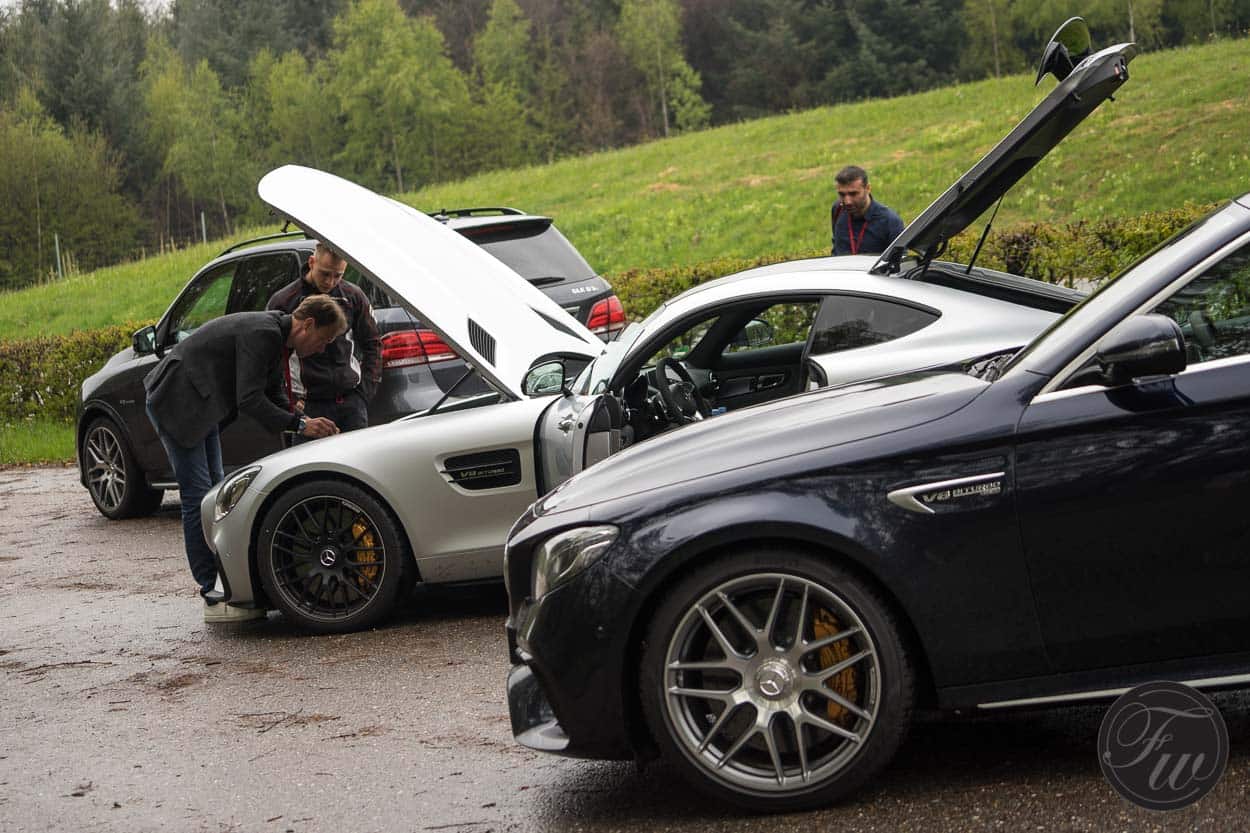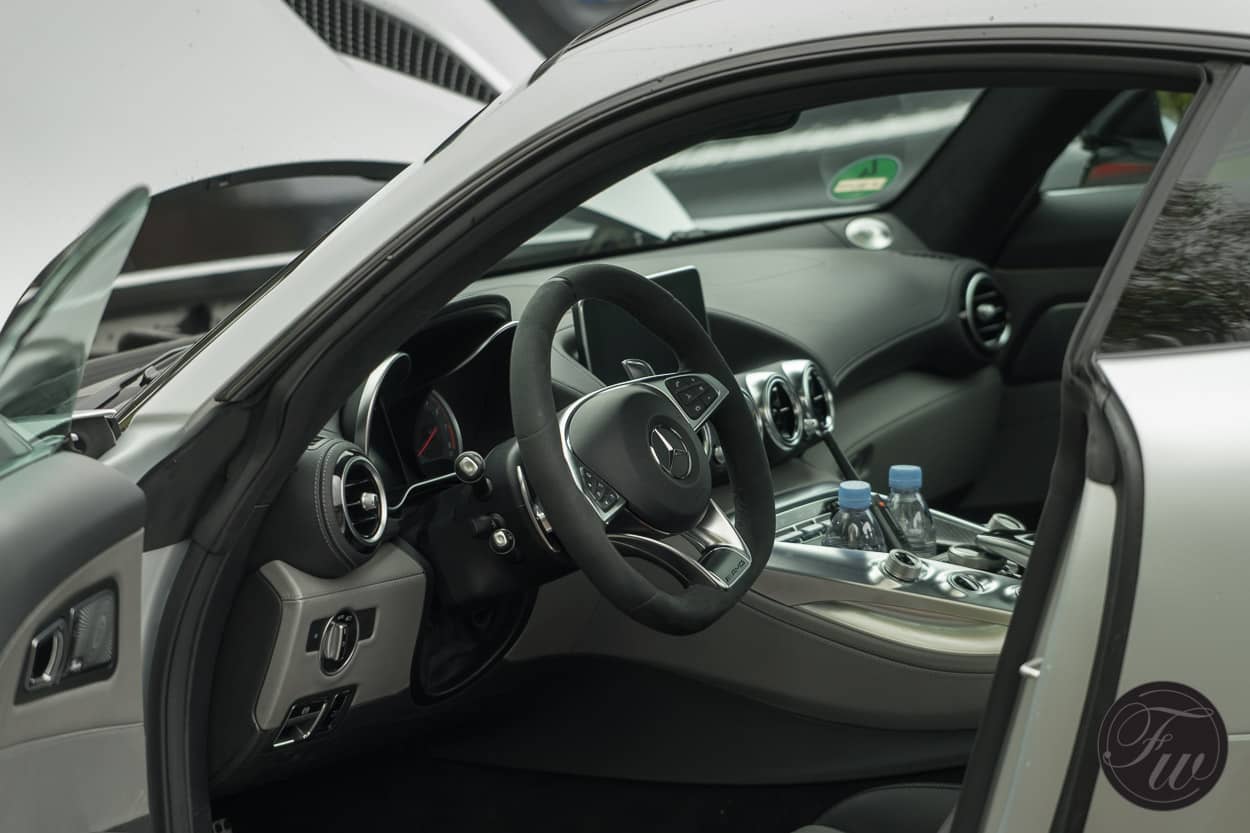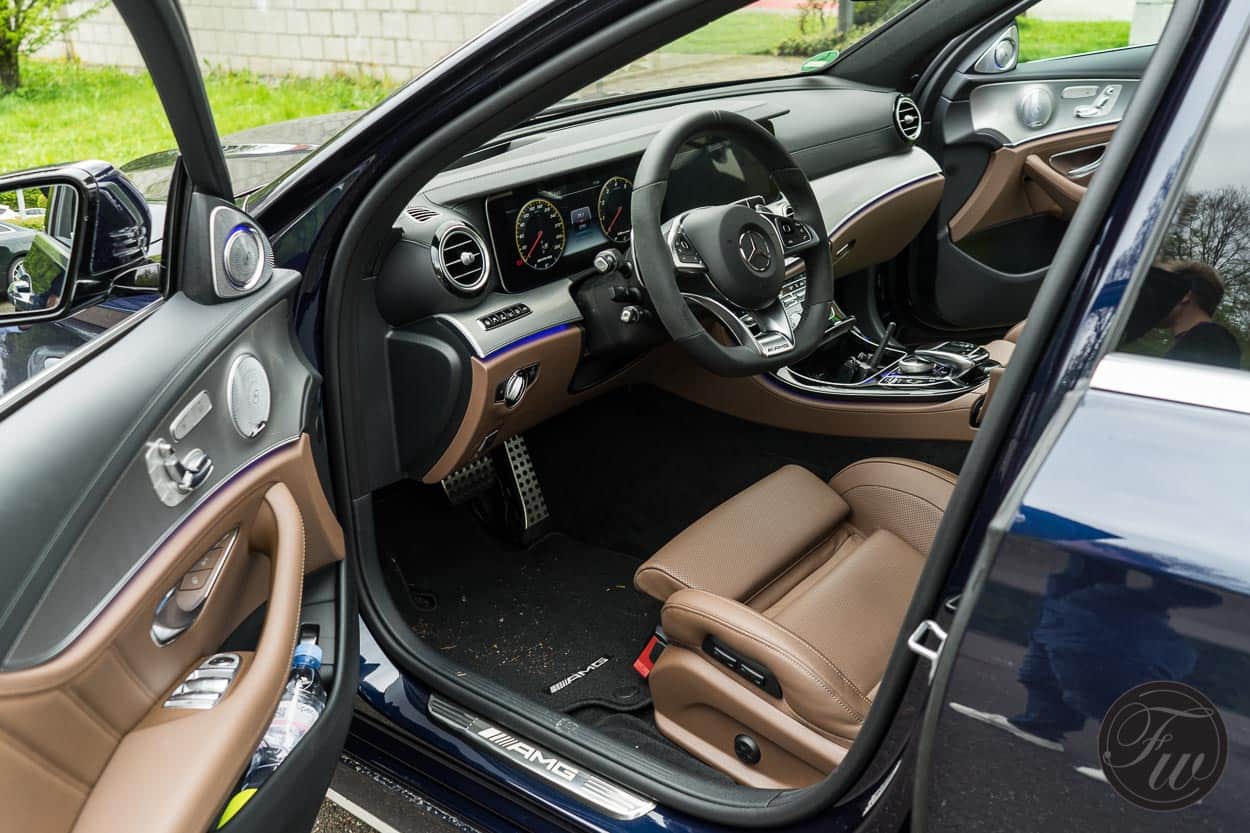 Driving through the German landscape is pretty impressive with all the small curvy roads and landscape that changes between forests and wide open meadows. During the trip we make several changes and when we get behind the wheel of the AMG E 63 s you clearly notice the difference with the 4Matic and the rear wheel driver GTs. Crazy how the power is transmitted to the asphalt, even in the damp conditions with the 4Matic. This car only wants to go in one direction and that is forward!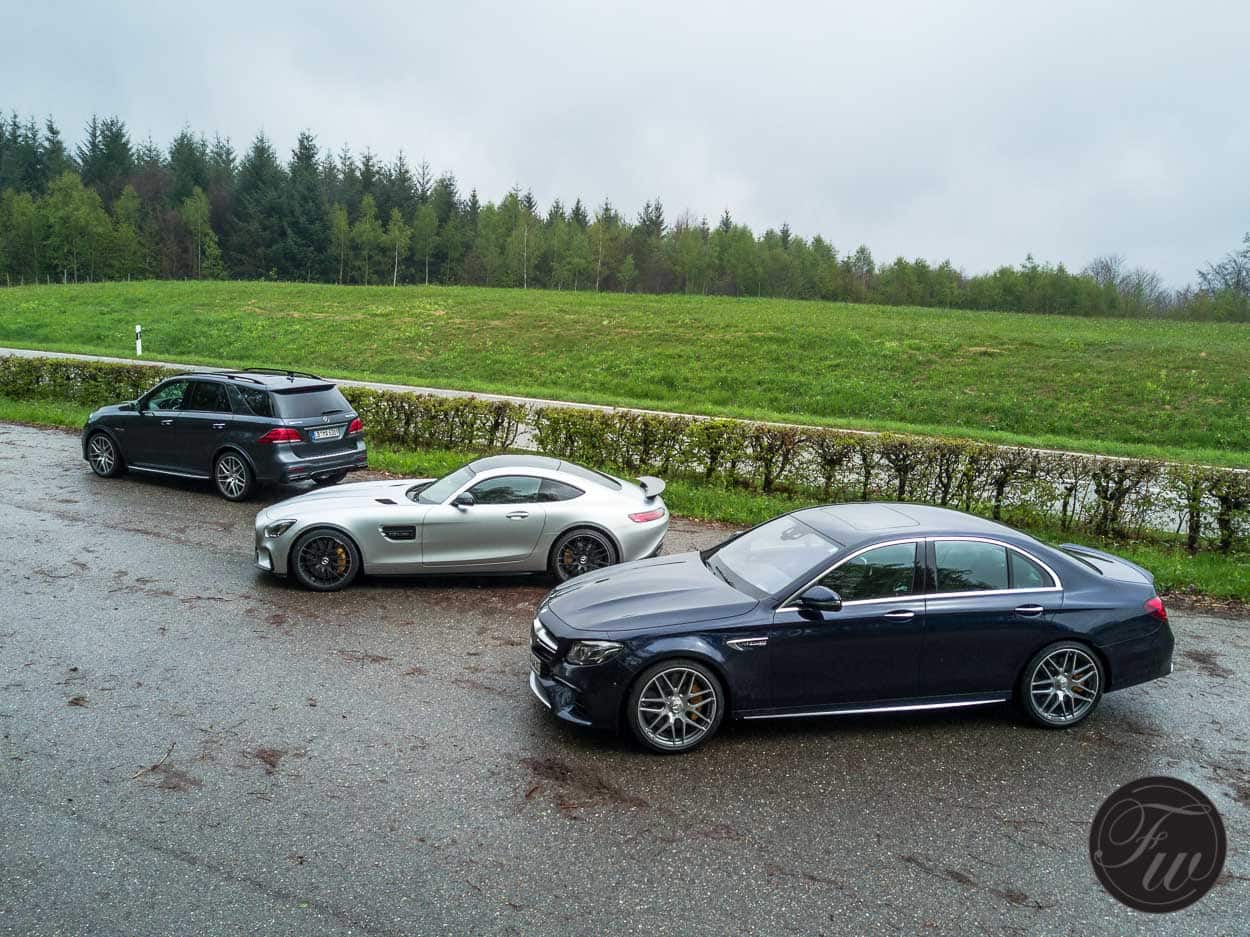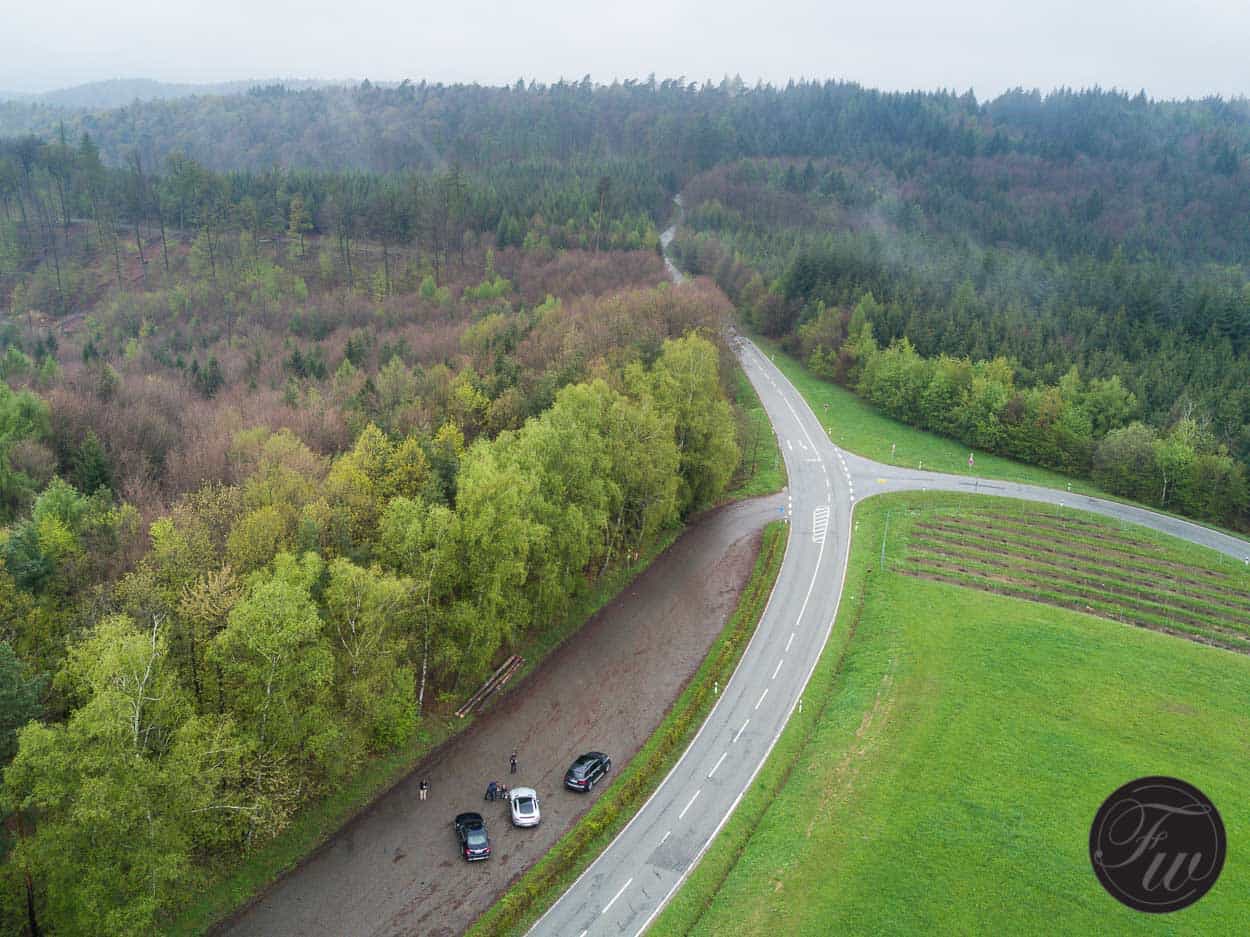 During this experience we learn that these cars are even more fun when you can push them to their (and your own) limits in controlled conditions like a race track or the frozen lakes in Sweden. However, it was a pleasure to be able to have a ride on public roads while abiding local rules and speed limits (mostly) during this trip.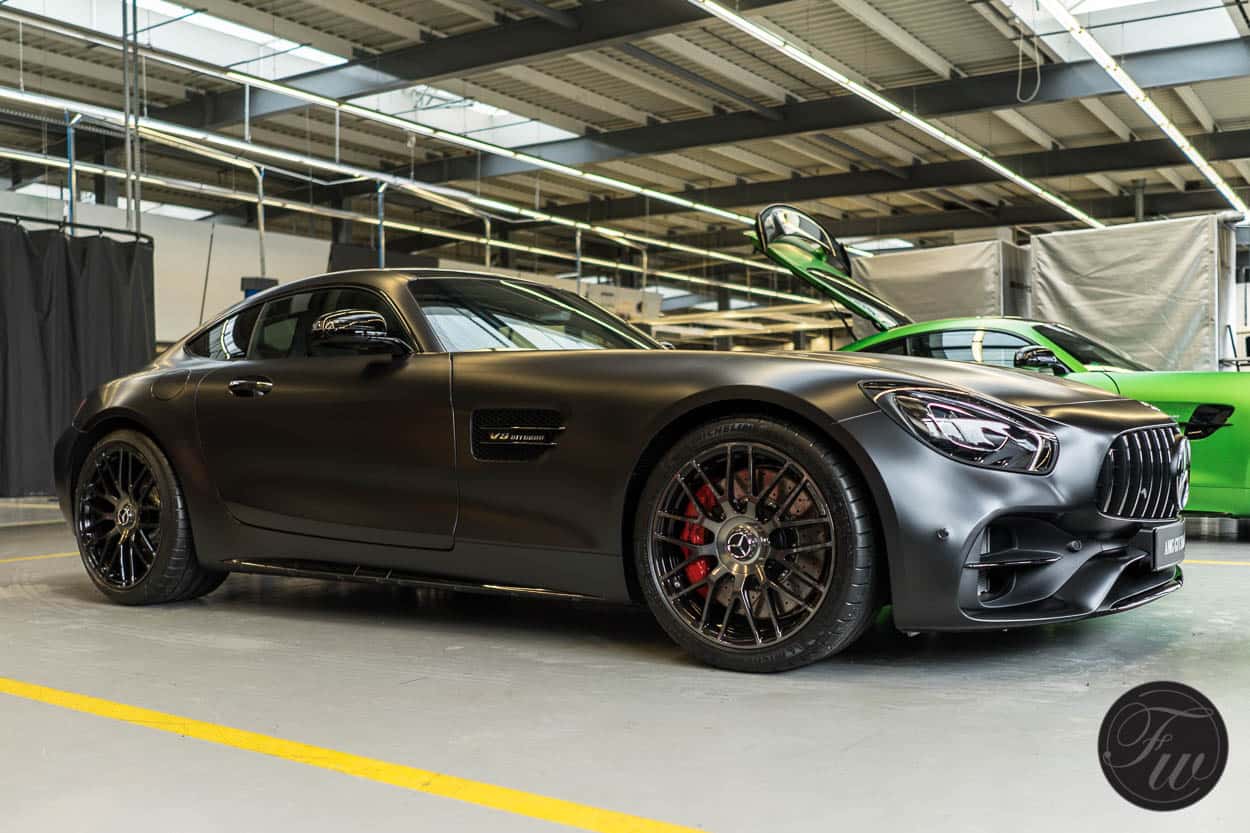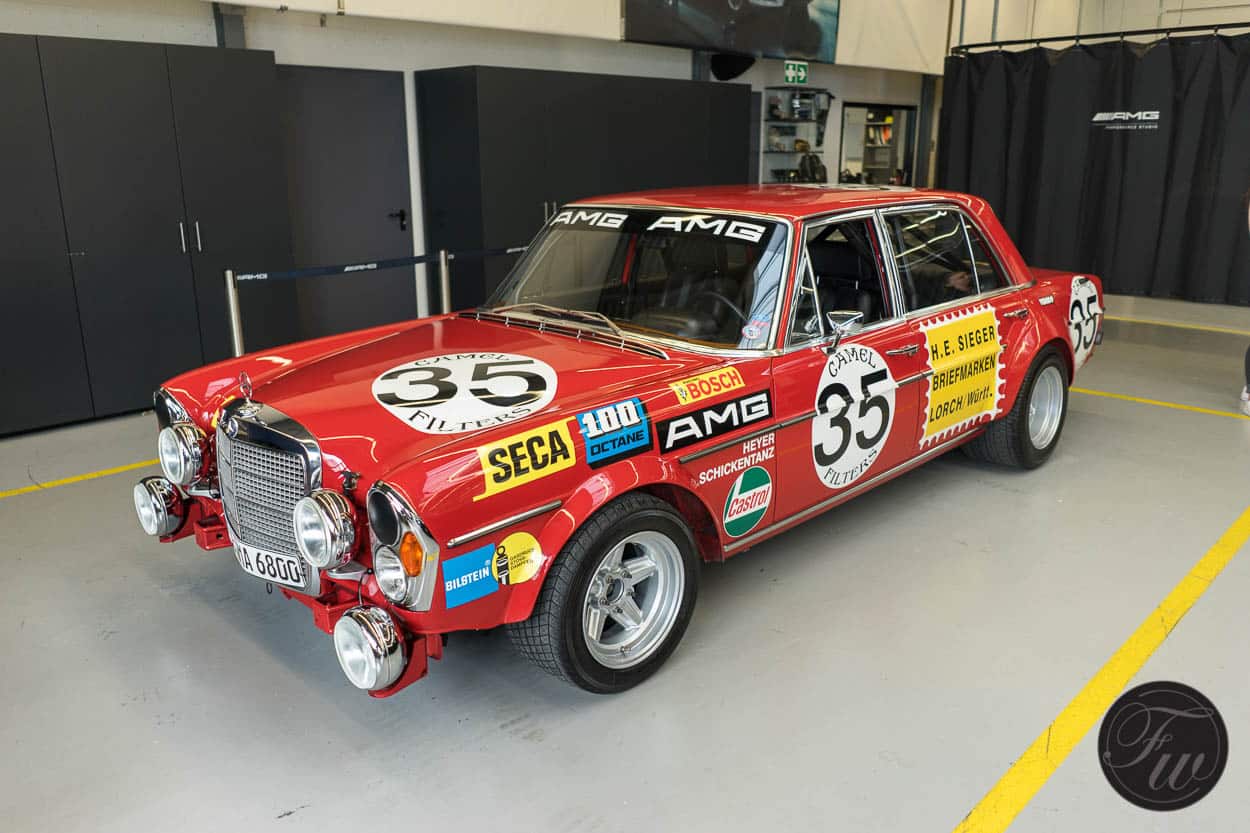 Upon our return we find our way to the AMG workshops where the cars are being maintained. We see privately owned cars as well as the F1 Safety car and various AMG Driving Experience cars being worked on. Here we get access to an AMG GT-R, the anniversary AMG GT-50 and a classic 300 SEL AMG. Combine that with the IWC Ingenieur Chronograph Sport Edition and a case full of other new IWC ingenieur timepieces and you can imagine we had the photo shoot of a lifetime. It was great to see how we all helped each other creating some stunning images. Either by helping to create the right conditions or by setting up compositions.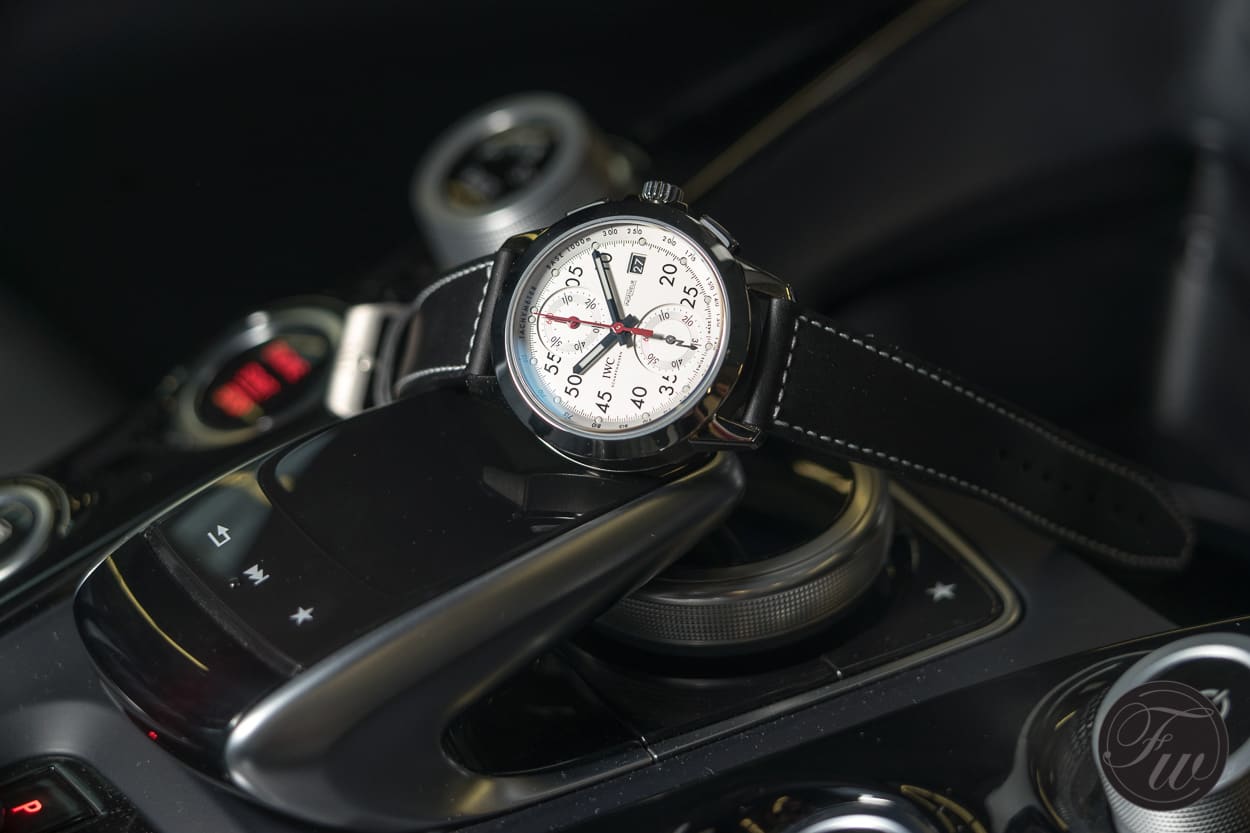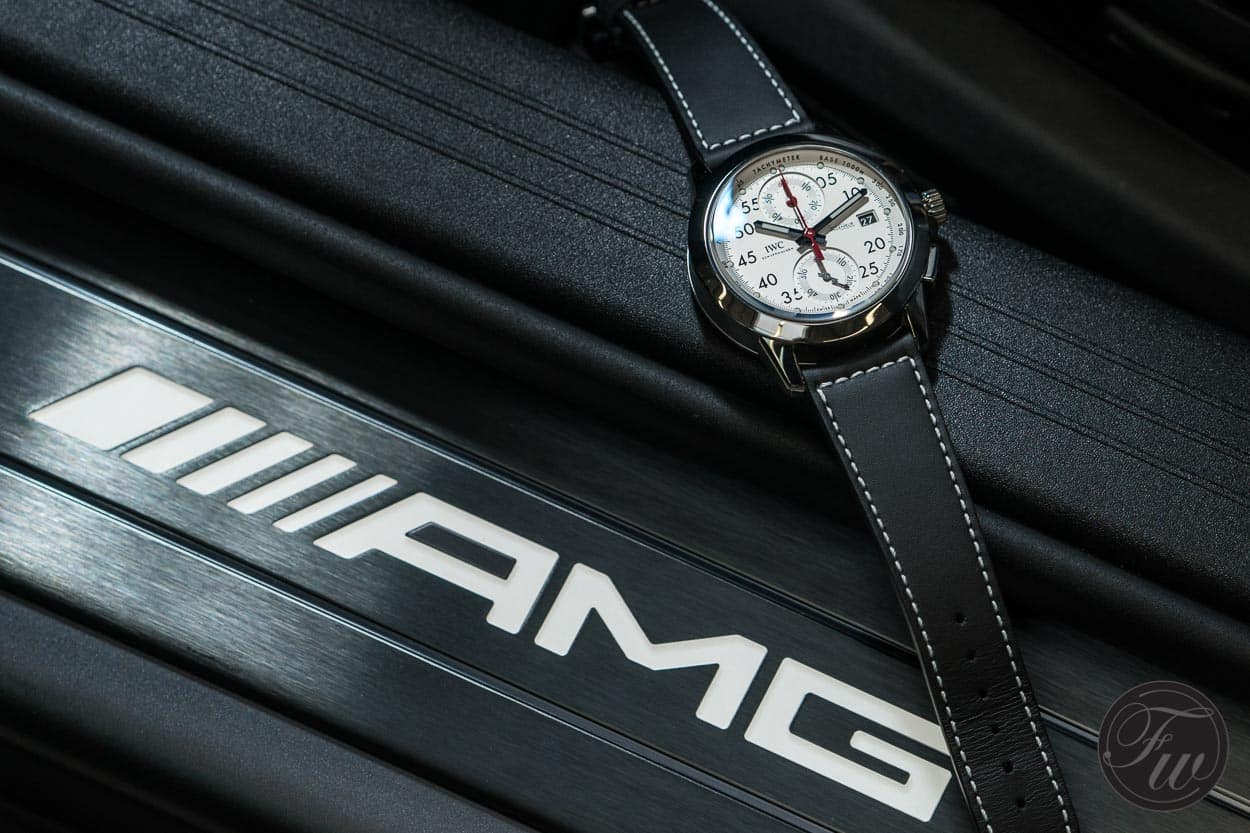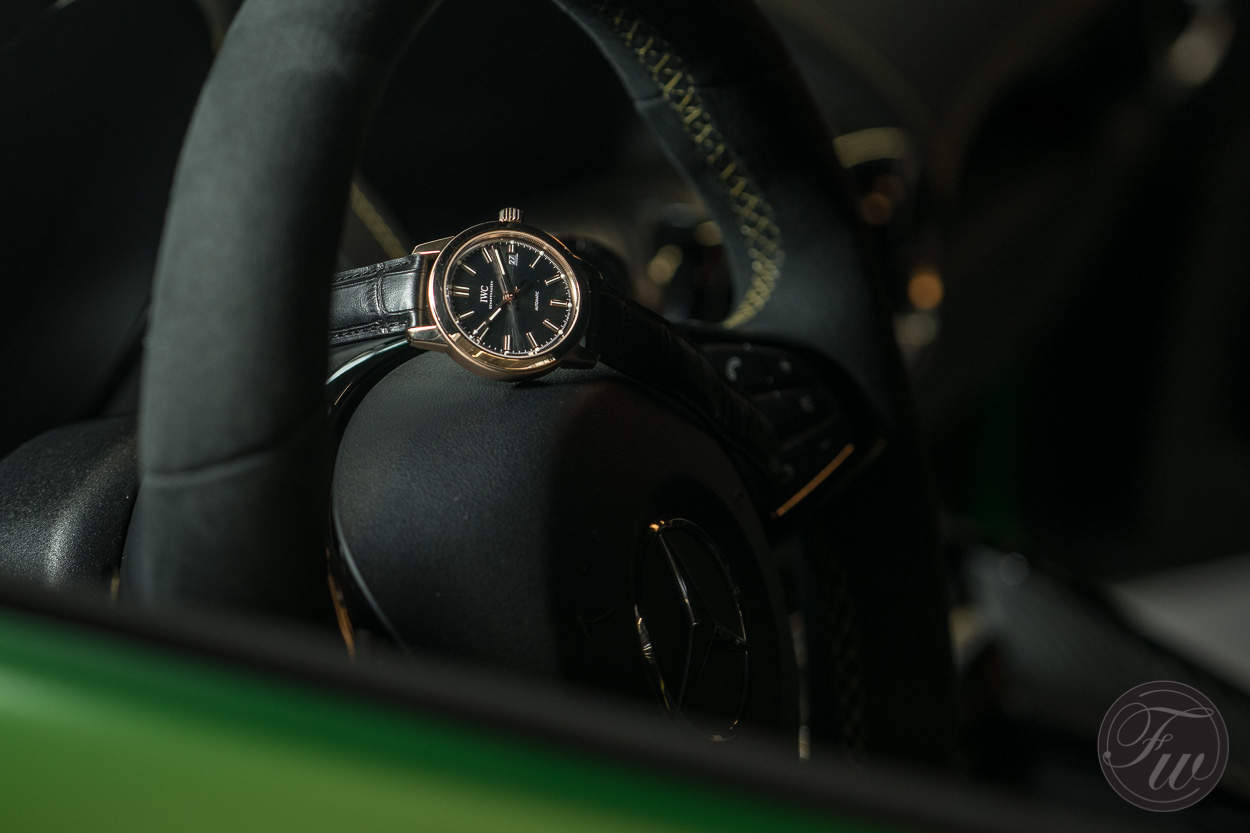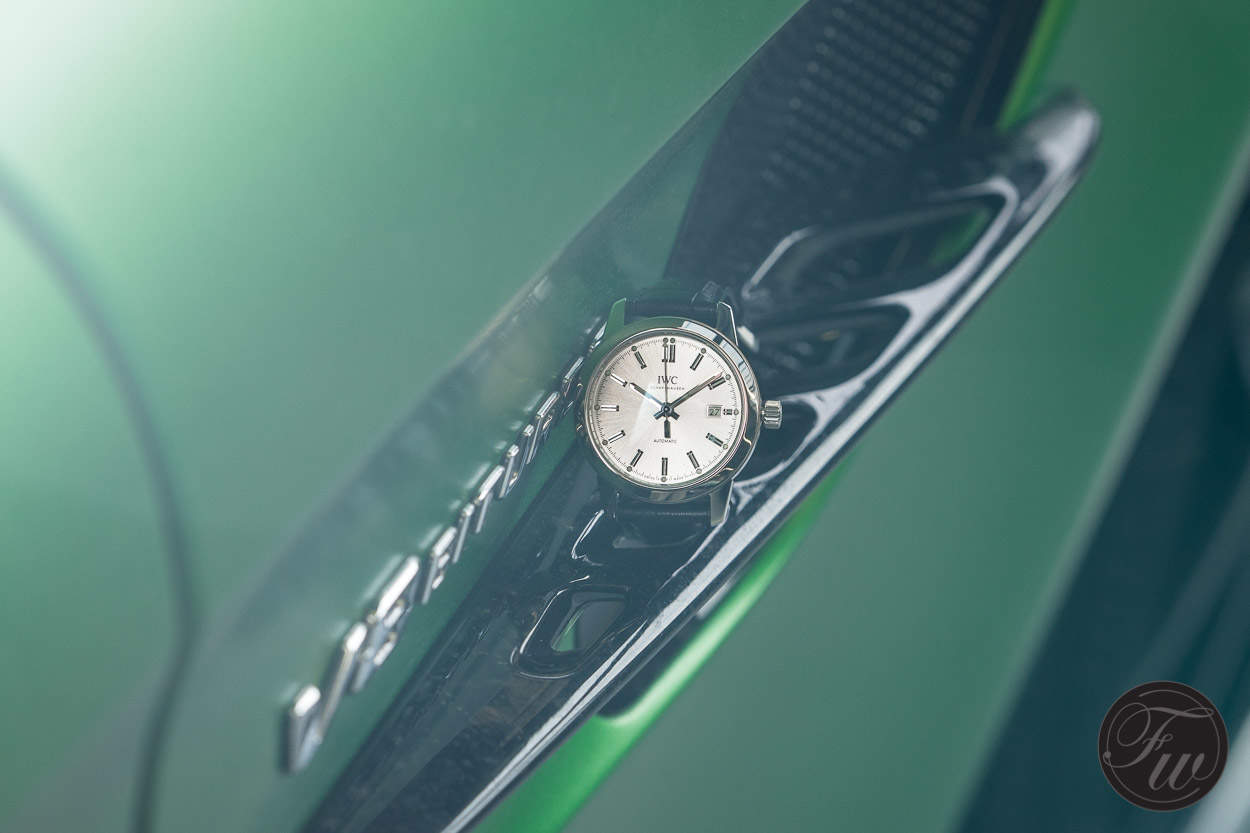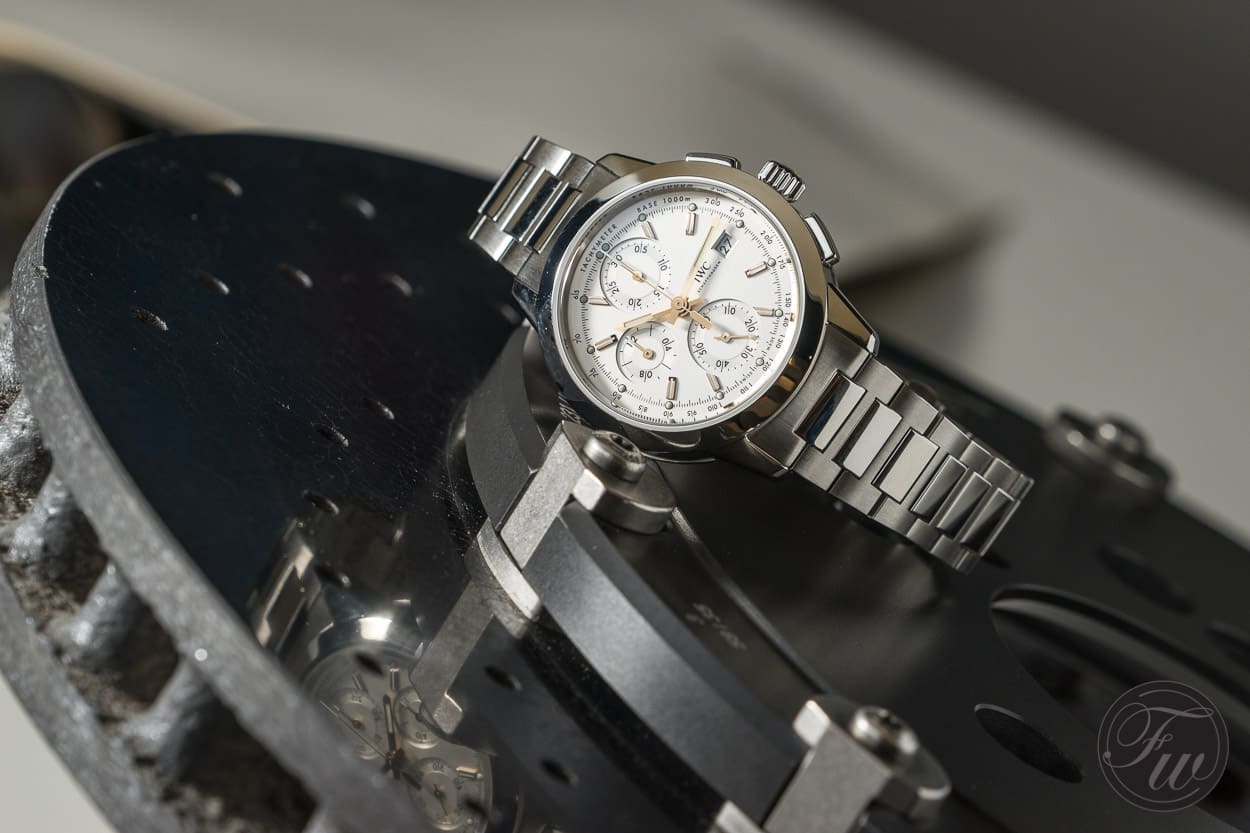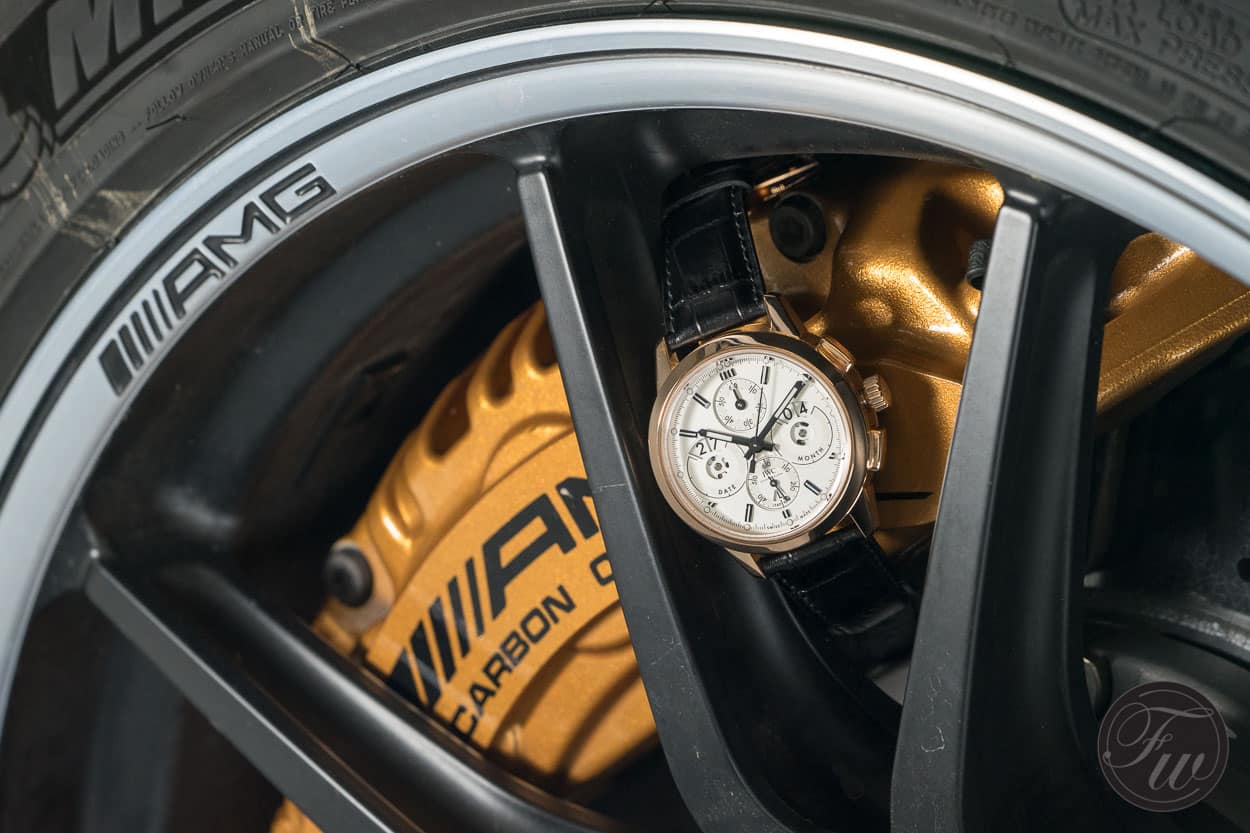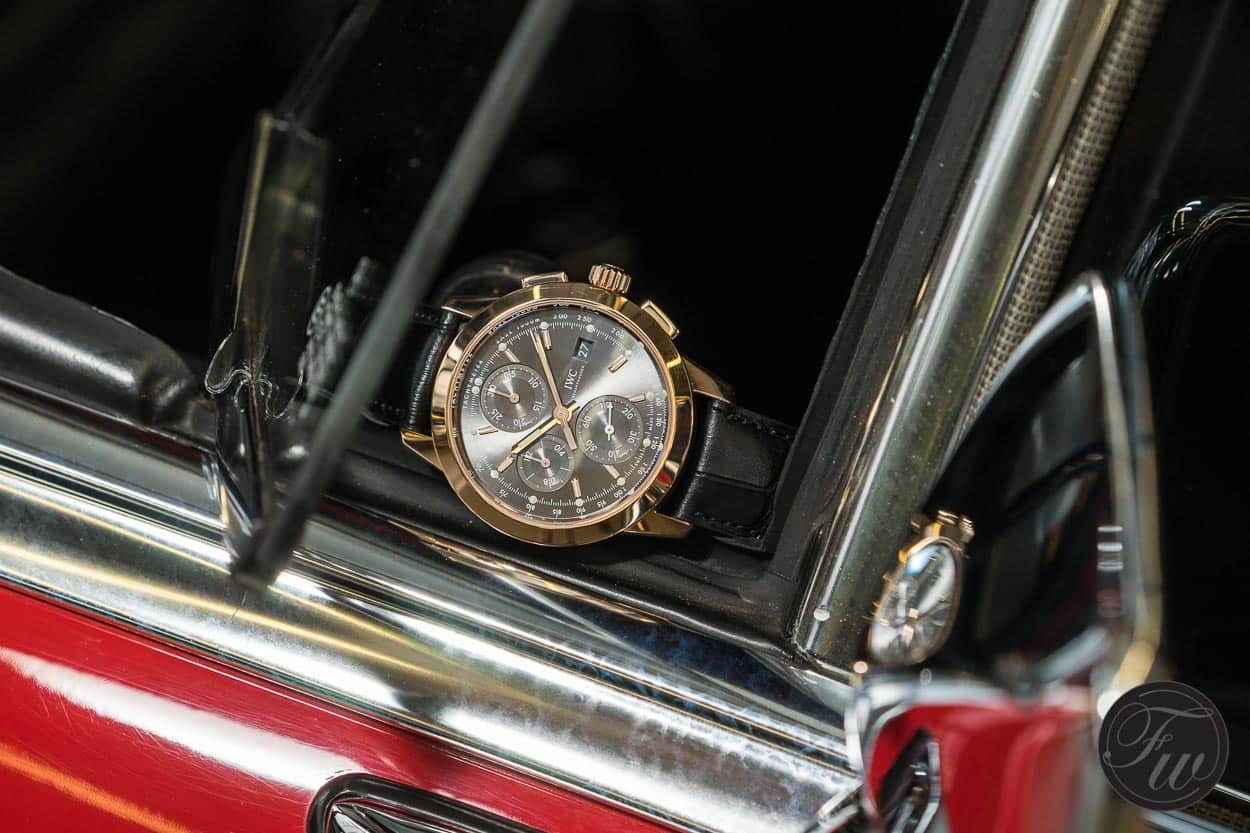 Finally after a couple of hours in the garage we had taken all the images we wanted and it was time to say goodbye. After packing up all our photo gear and saying goodbye to everybody we continued our trip to Switzerland for the next event.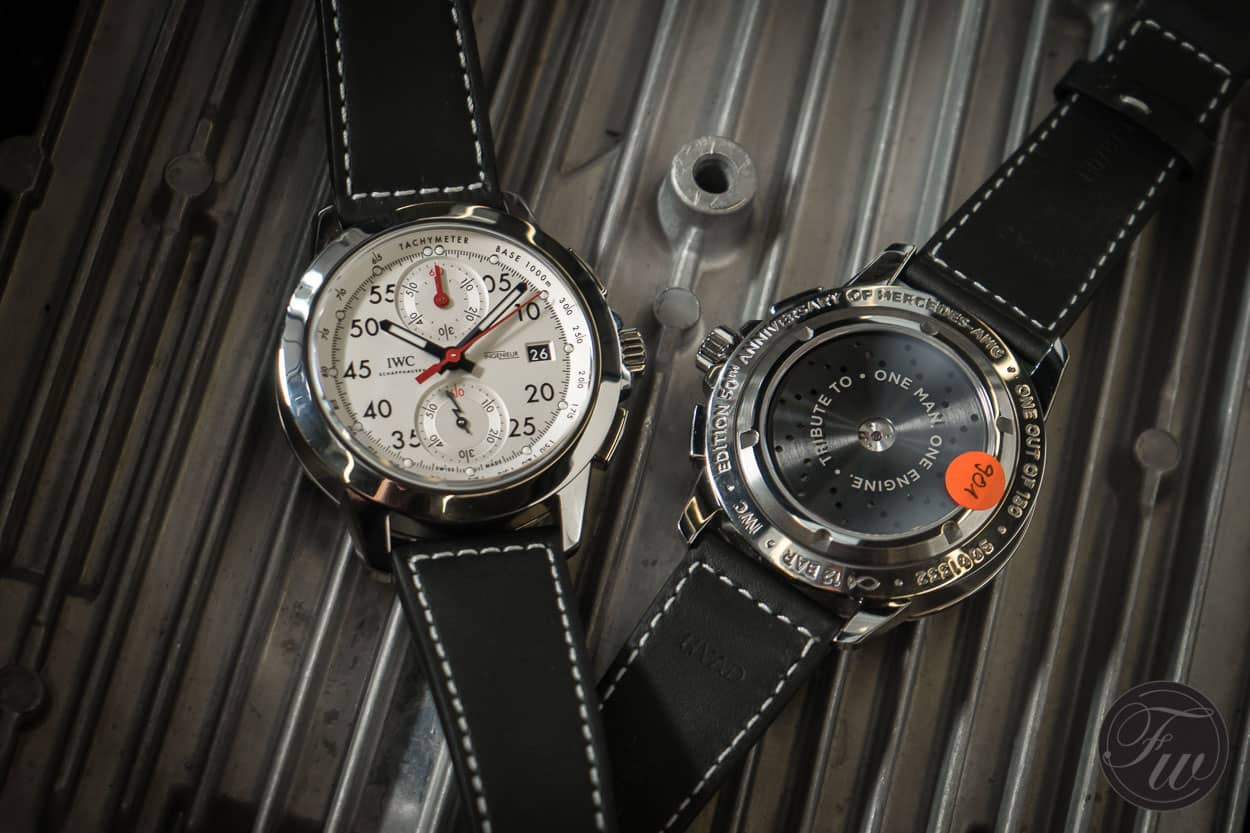 Technical specs of the new IWC Ingenieur Chronograph Sport Edition AMG 50th anniversary:
Limited edition of 250 watches
Mechanical chronograph movement
68-hour power reserve when fully wound
Self-winding
IWC-manufactured 89361 calibre
Date display
Stopwatch function with hours, minutes and seconds
Soft-iron inner case for protection against magnetic fields
Small hacking seconds
Flyback function
Hour and minute counters combined in a totalizer at 12 o'clock
Screw-in crown
Water resistant 12 bar
Case height 15.9 mm
Diameter 44 mm
Retail Price 12'600 CHF / 10'450 GBP / 13'000 Euro (incl. 19% VAT for Germany)
More info on the official IWC website.
We would like to thank IWC Schaffhausen and AMG for the invitation and their hospitality during this event.