Hot Take: Geneva Watch Days — Jaeger-LeCoultre Master Collection
Initial impressions and first-look photos from GWD
Traveling out of the central GWD hub to visit Jaeger-LeCoultre might sound like a slog when you consider how packed our schedule was, but trust me, this is a brand that rarely leaves me wanting. While I'm often a bit on the fence when it comes to press shots of JLC's master collection, they truly come to life in the metal. Jaeger-LeCoultre has a magic touch. When it comes to imbuing the simplest — almost plain — designs with just enough je ne sais quoi to transform them into wearable classics, there are few brands able to compete.
When I saw the new Master collection released online earlier this year, I wasn't just unbothered. I was actively bored by it. Flat, lifeless white dials in pedestrian, unimaginative cases. I scrolled through idly and walked away…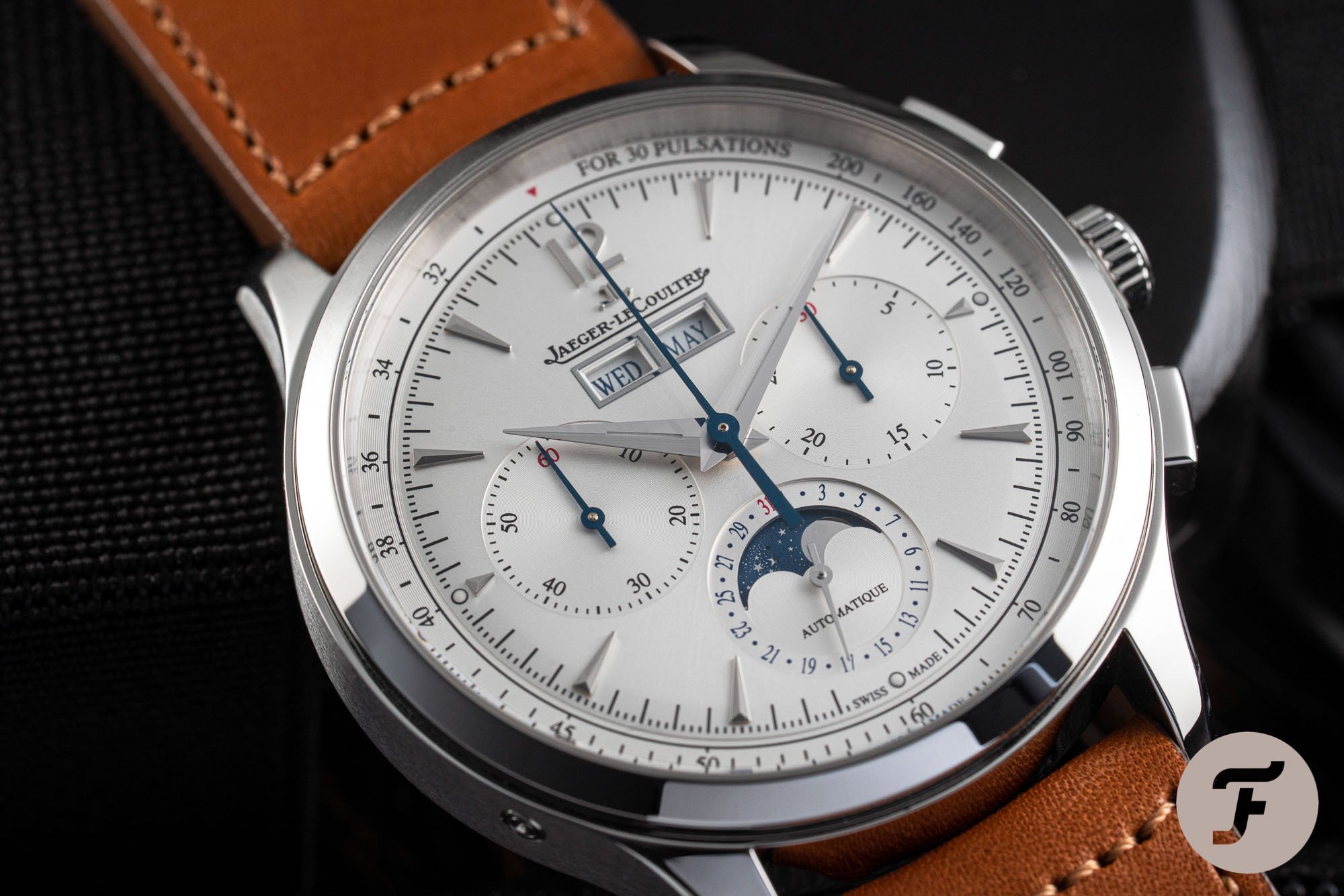 Had I not stumbled across the Jaeger-LeCoultre Master Control Chronograph Calendar at HQ in Den Haag, I would have missed out on a potentially life-changing revelation. Dramatic, you say? It may sound so in black and white, but I have honestly never been so surprised by my own reaction to a watch. Consequently, my whole view of a brand I always wanted to love has changed. I now actively love JLC. So much so, that I might have to buy this very watch at some point.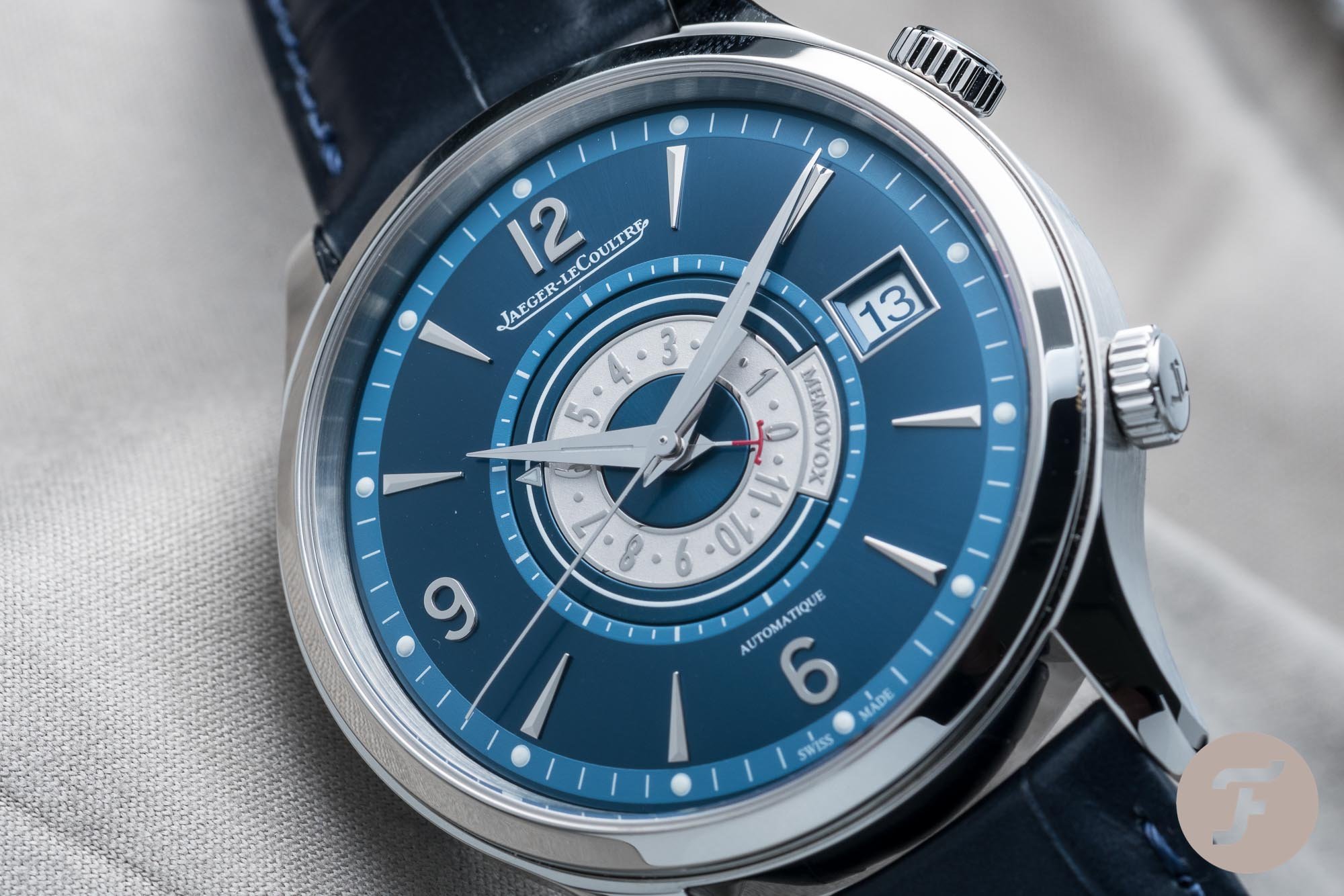 A new perspective
There are some "classic" watches that look better in photographs than they do on the wrist. I think that may be true of a lot of Rolex's products (in my personal opinion). It wouldn't stop me from wearing a Rolex, but I am not surprised by how they look when I see them in person. In fact, I might go as far as to say that I don't actually look at them that closely when I have them on. I kind of feel their presence and it is sufficiently close to what I expected it to be for nothing else to matter.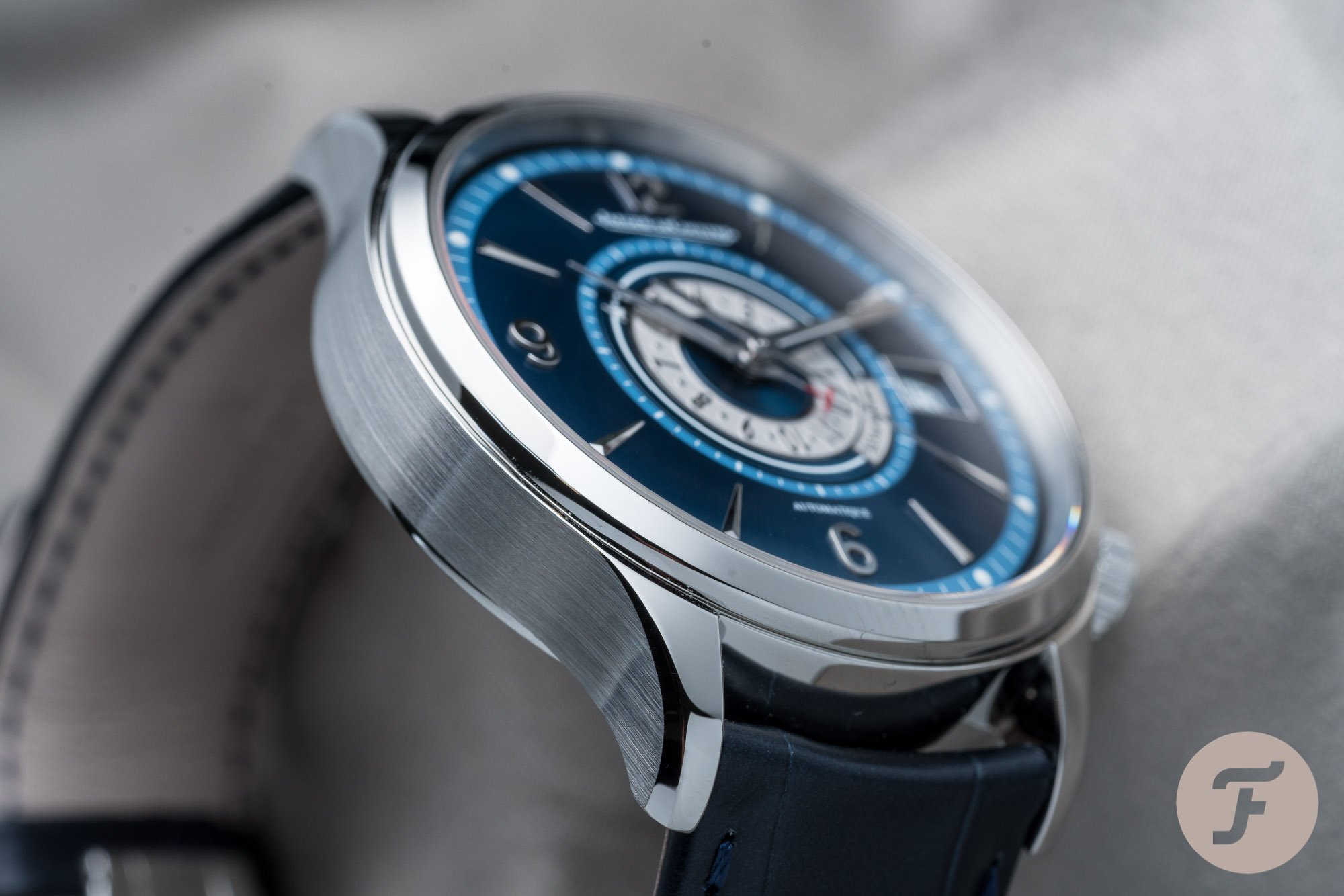 But my recent run-in with Jaeger-LeCoultre was entirely different. I could not take my eyes of a dial that had inspired nothing more than a cursory glance online. The hand finishing, the bluing, the crispness of the dial printing, the way that every element seemed to hover within the case, bound by a delicate thread that held this fragile scene firmly in place. There was a weird, almost palpable harmony between the dial furniture and decoration. A lot of information is displayed in a small area, but at no point does it feel cramped. It is balanced. It is beautiful. Simply put, it might be the most mature and rewarding dial design I have seen all year. And despite the fact it did nothing for me upon first glance, it filled my heart with satisfaction upon the hundredth.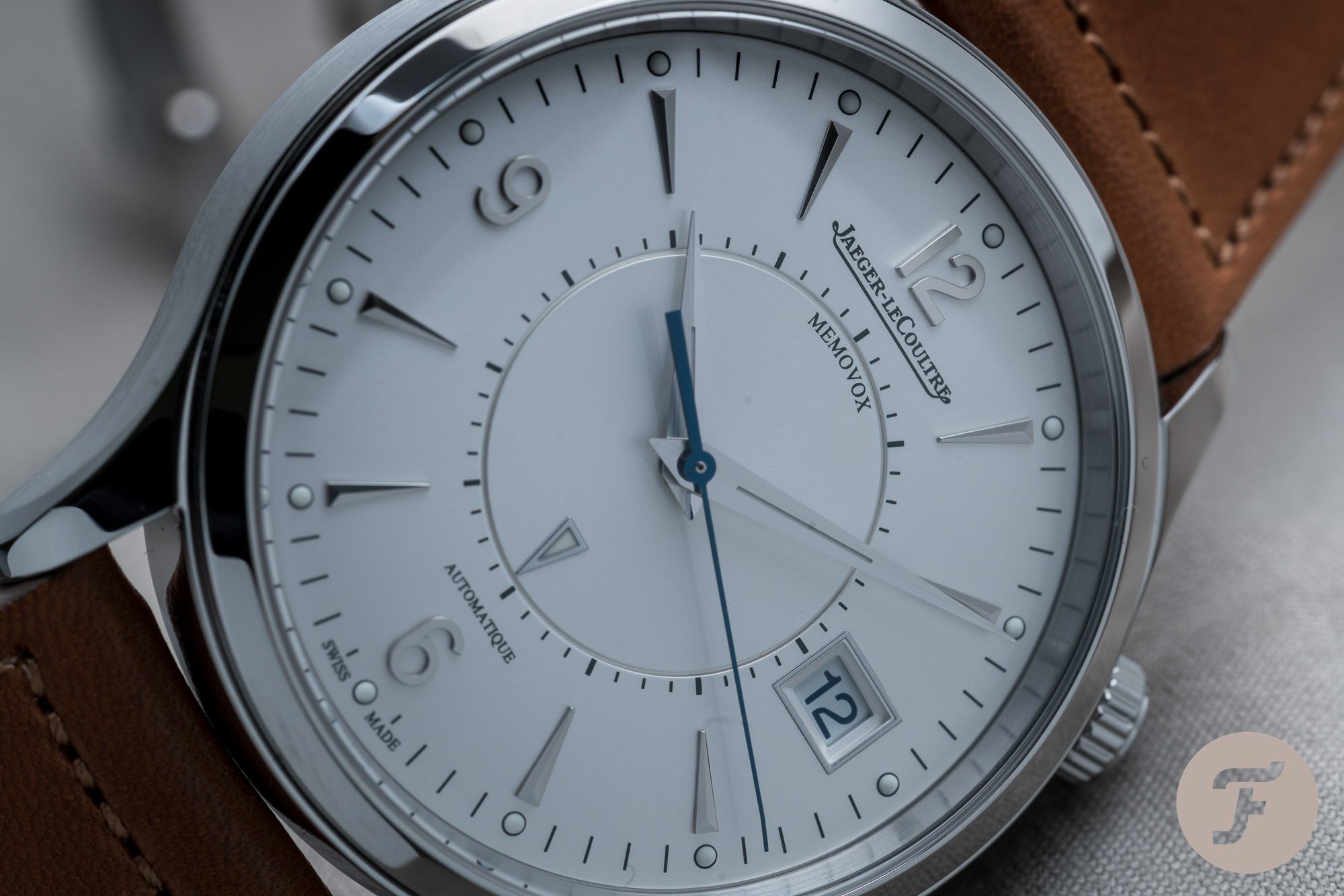 A masterful collection
I'm not as in love with the entire collection as I am with the Master Control Chronograph Calendar. I love the memovox alarm functionality, but don't love the execution of the white dial. I find the space in the center too jarring. Furthermore, the crowns are too small, in my opinion. I like nice, solid, robust crowns that are easy to grip and turn without ripping your finger skin to shreds. These crowns are just big enough to do the job sufficiently, but I don't think it would have hurt to have made them more prominent.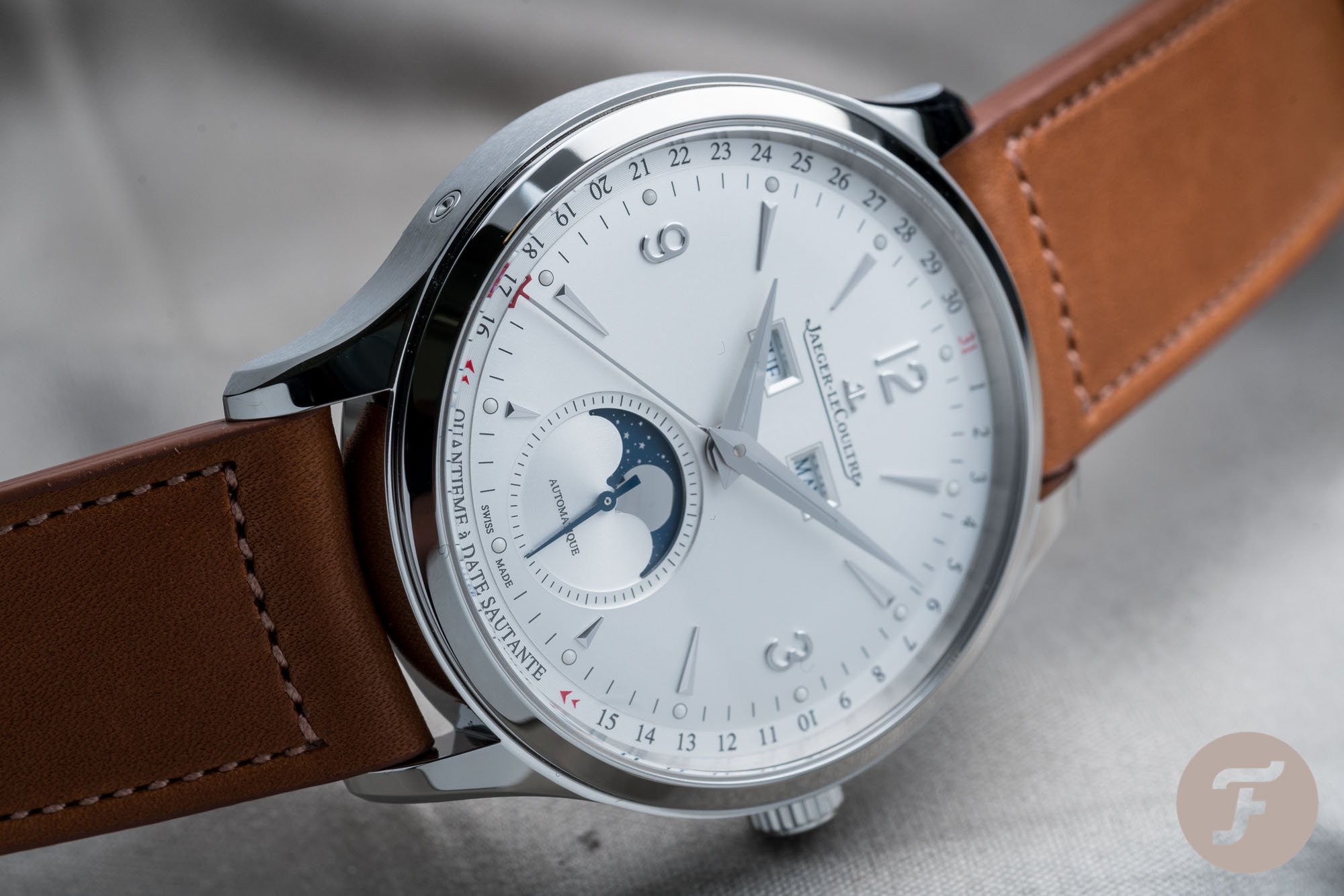 Aesthetically, however, the blue dial Memovox is a charmer. The center disc looks miles better with the raised Arabic numerals. It balances the dial much more effectively than its white counterpart. The Jaeger LeCoultre Master Calendar (sans chronograph function) was, regrettably, my least favorite of the bunch. This had a lot to do with how it was the inferior version of my favorite model. For me, the balance on that one is way off (the day and month windows are too far apart and the Arabic numerals at 3 and 9 look lost).
I do love the JLC logo tip to the date indicator hand, though. That's a real treat and whichever bright spark came up with that idea should never have to work another day in their life.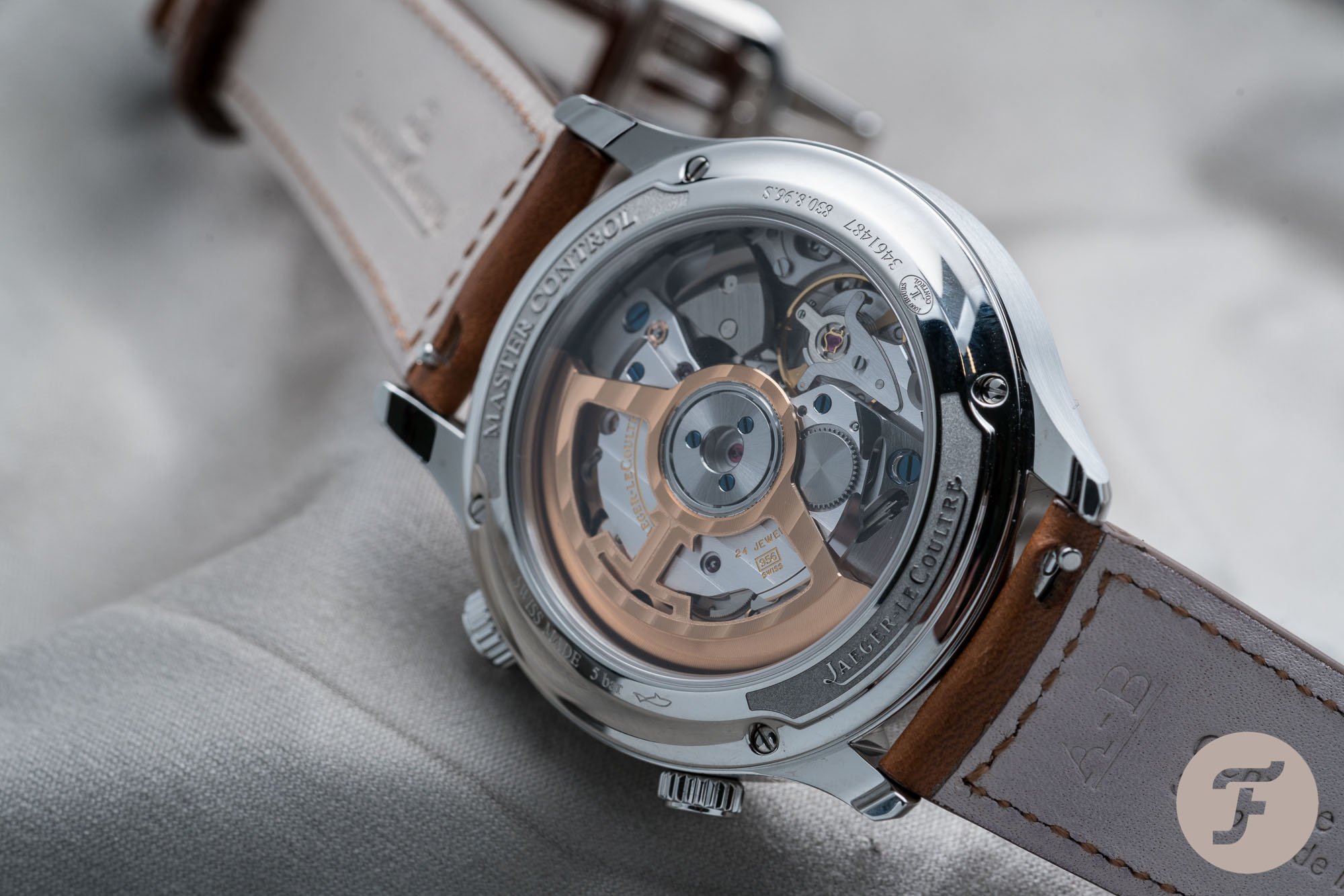 Hot take
Hot take: I've said it before, I'll say it again: sometimes a watch takes time to reveal itself to you. In this case, the Jaeger-LeCoultre Master Control Chronograph Calendar revealed an entire brand to me. See these in the metal. They are special pieces. They are, to me, the best heirloom models I've seen this year. I'd take the chronograph version myself. Furthermore, I'd be more than happy to pay the extra €3,400 it costs to add the chronograph function to the basic calendar model (which retails at €11,100).
For under 15k you get an annual calendar complication, an automatic chronograph movement, a superbly proportioned case, and a classic brand name on the dial. That seems like a bargain to me.
In-depth reviews of the pieces seen during the fair will follow. Feel free to comment below with your initial takeaways of new releases, the event format, and anything you'd like us to focus on or explore further.
Follow me on Instagram @robnudds