James Bond's 25th Movie And His Seamaster 300M
Watch Spotting On Location
,The latest, number 25 to be exact, James Bond movie is in the making. Finally! It was time for the team to continue on this epic journey and bring the adventures of 007 to the silver screen.
For a long time, it seemed that the 25th Bond movie was not going to happen anytime soon. First, the debate came about who'll play Her Majesty's secret agent. Now we know that Daniel Craig is back – or rather, never left. Then, Danny Boyle jumped ship, and the production lost its director. Luckily, they found a new person in charge rather quickly. To direct this epic film, the producers chose none other than Cary Fukunaga who most of you might know as the director of True Detective's first season. Fukunaga is a young and very talented professional; I'm sure the movie is in good hands with him on board.
James Bond gear
Thanks to social media, images of the shooting – that started earlier this year in Jamaica – appeared after the first few days of production. In some photos, Daniel Craig was driving a blue Land Rover Defender Series III. Fashionistas also pointed out that he was wearing a pair of Vuarnet 06 sunglasses. Before this movie, he was either sporting some Tom Ford shades or went with a classic and rocked Persols. As Craig often now wears Vuarnet privately, let's see if this pair of shades will make it to the movie. It certainly looks like they will. However, Fratello is a watch magazine and not a lifestyle blog, so let's talk about the watches. What will James Bond wear in the anniversary 25th movie? Well, it will be an Omega.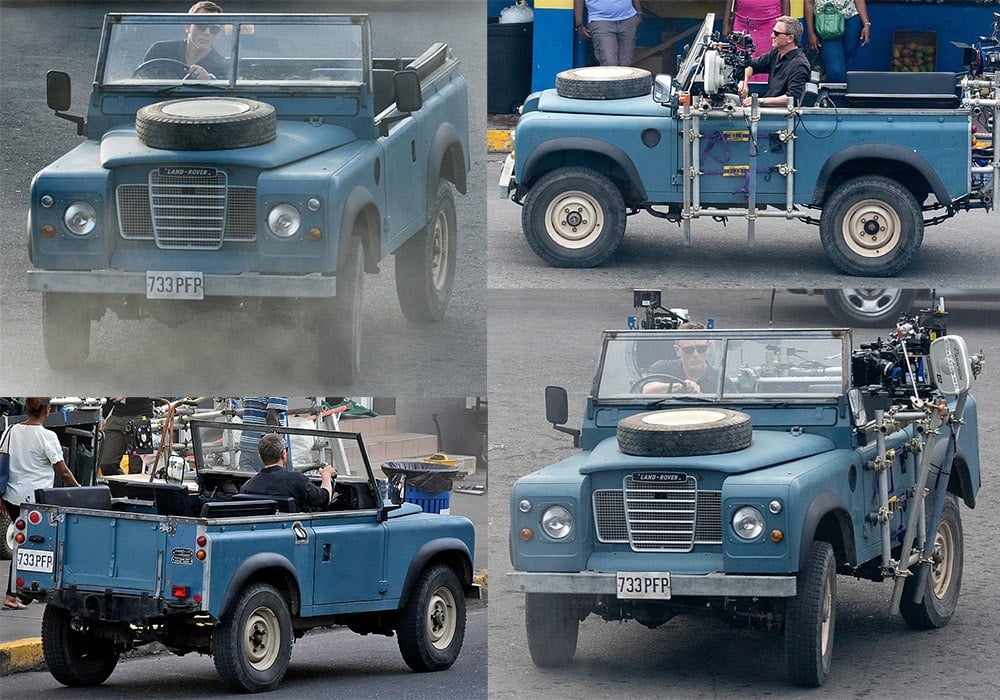 A bit of history
And since it is an Omega, will he be wearing multiple watches as he did in the past? Before we get into the details, let's reminisce a bit. Towards the end of the 1980s the James Bond franchise experienced something they have never had to deal with before. Roger Moore was getting way too old to play Bond (he was 58 years old when he last appeared as Bond in A View To Kill) and their new substitute, Timothy Dalton, was not much of a success either. After just two movies (The Living Daylights in 1987 and License To Kill in 1989) his career as 007 ended.  The franchise got a bit outdated, and this is how they entered the 1990s. For the first time in franchise history they took a break that was longer than three years.
Reloaded
Between 1989 and 1995, no James Bond movies were released. Then, in November of 1995, they came with the much-awaited release of the James Bond film: Goldeneye. The producers not only found a new and fresh face to play Bond, in the person of Irish actor Pierce Brosnan, but they also managed to shift gears and adapt to modern times. One such improvement was in the area of product placement. Throughout the movie, several brands made a visible appearance. BMW, IBM and last but not least, Omega. Every brand that appeared alongside Bond was there to aid him in maneuvering himself out of tricky situations. Of course, cars, watches and gadgets have been used in the past, but this was a whole new phenomenon. For Goldeneye, Brosnan received a watch from Omega that had only been out for a few years at that point, the Omega Seamaster Diver 300M.
The New Seamaster 300M
Now fast forward to Baselworld 2018, the last year that Swatch Group brands were present. 25 year after the original Seamaster Diver 300M hit the market in 1993, Omega released the latest version of this legendary model line. And who did they choose to promote the watch? Well, Daniel Craig of course. You have all seen the advertisement with Craig  underwater in a tuxedo whilst wearing the new Seamaster Diver 300M. Some said this ad is a hint about what's to come when EON Productions finally start shooting the latest Bond movie. Others were skeptical about it, saying that James Bond "deserves" a cooler watch than the Seamaster Diver 300M. But not too long after the ad campaign hit the market, observant followers of Omega CEO  Raynald Aeschlimann's Instagram profile could spot the below photo of him at EON.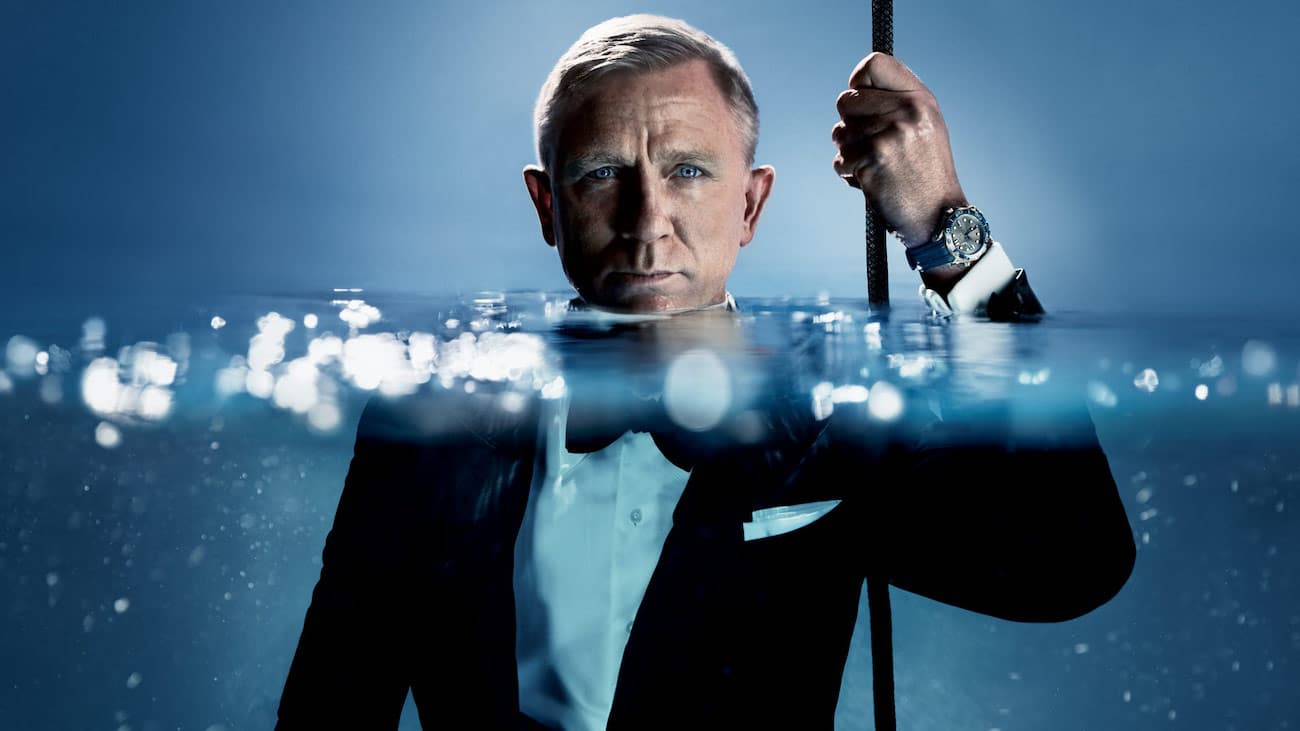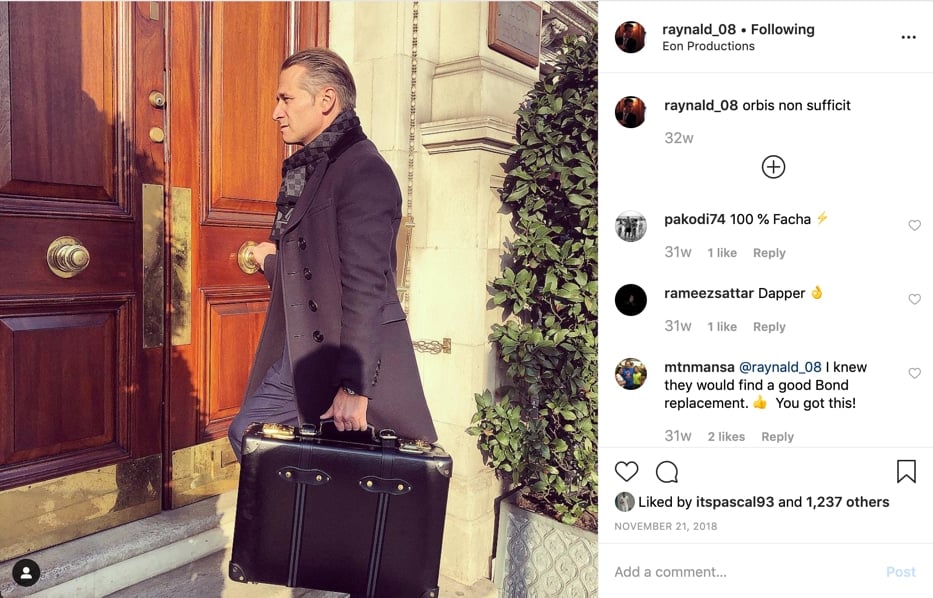 From Jamaica to London
So let's sum up what we know so far: an Omega has been on the wrist of James Bond since Goldeneye in 1995. Bond's first shared on-screen moment with an Omega was with the very first series of Seamaster Diver 300M. Omega released the latest version of the model line in Baselworld 2018. Daniel Craig is back to play 007 is the monumental 25th installment of Her Majesty's secret agent. Craig, as an Omega ambassador, was promoting the newly released Seamaster Diver 300Ms. Omega CEO Raynald Aeschlimann visits EON Productions with  – most probably – essential cargo.  So, we do think we have more than an inkling of what's to come.
Now, when die-hard Bond/Omega fans reach this point in the article, they're already shouting and screaming at me saying that I missed the biggest clue. No, I didn't; The 25th James Bond movie will be released in 2020, precisely 25 years after the Omega-James Bond relationship started. What could be a fitting watch?
Seamaster Diver 300M
Omega or EON Productions didn't confirm this, but the photos published online are stating the obvious. In at least some of the scenes of the latest James Bond movie, Daniel Craig will possibly be wearing the newest version of the Seamaster Diver 300M. The watch with a predecessor that started it all for Omega is now back in its full glory to mark a double anniversary: the 25th Bond movie and the 25th anniversary of James Bond wearing Omega watches. According to the photos, it seems that Bond is sporting a variation of the new Seamaster Diver 300M Co-Axial Master Chronometer on a mesh bracelet.  Mesh is not currently offered with this model by Omega and it seems that the watch has no date window either. However, the images are not the sharpest so we cannot rule out a date function for sure at this point. The case appears to be matte or all brushed and do we perhaps spy a little arrow marker on the dial just above 6 o'clock? We cannot tell for sure, but something is going on there that we haven't seen before.
We'll keep you up to speed as more images and news leak, but suffice it to say, we can't wait to get to know more about the watch Daniel Craig will be wearing in the 25th Bond movie.