J.N. Shapiro Launches The Infinity Tantalum Limited Edition Watch
Heavy metal watchmaking
J.N. Shapiro. Make sure you remember this name. If you're a fan of independent, artisanal watchmaking, then the chances are you're acquainted with Josh's work. If this is the first you're learning about this young watchmaker, boy, you're in for a treat. What better introduction to the work of J.N. Shapiro than with his Infinity Tantalum Limited Edition watch?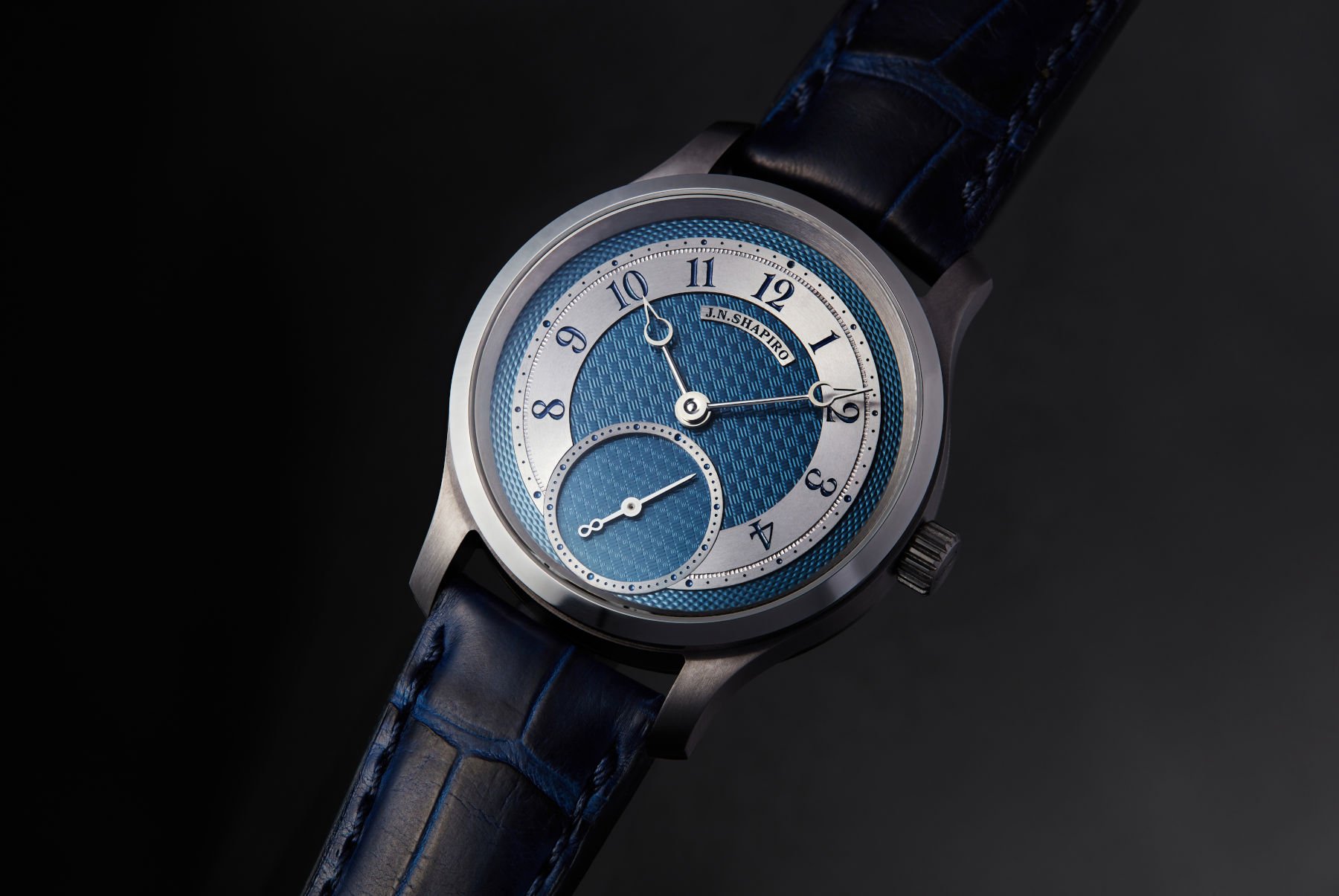 The Infinity Tantalum
The name kind of gives the game away here. This watch uses tantalum for the case, as well as the hour ring on the dial. Tantalum is a metal that's not too common in watchmaking. Sure, it's there, but only after brands prod and poke their watchmakers and machinists into cooperation do we see it used. Why is it so uncommon? In a similar vein to titanium, tantalum is not an easy metal for machinists to use. It has this "gummy" texture that chews up tooling parts. Despite this texture, it's also incredibly hard and dense. Combine these two characteristics, and you have a material that is hesitant to play ball.
"Very few brands use tantalum because it's very difficult to machine and to work with. Until you figure it out, you waste a lot, and tantalum goes through tools very quickly" — J.N. Shapiro.
You may question why brands still use tantalum if it's such a tricky customer. Tantalum is a white metal, and white metals are prevalent because they're not as flashy or showy as their golden counterparts. That suits me to a tee. I struggle to get on board the gold train. I think it may be an age thing, as I notice my friends and colleagues head in that direction as the years catch up to them. Look at RJ and his gold Speedy. He's no spring chicken, after all! Who knows? In 10-20 years, I could be rocking a gold wrist, but I certainly prefer the hues of white metals until then. Tantalum has this beautiful, unique color. Dark grey with hints of blue, it's an excellent alternative to steel or platinum.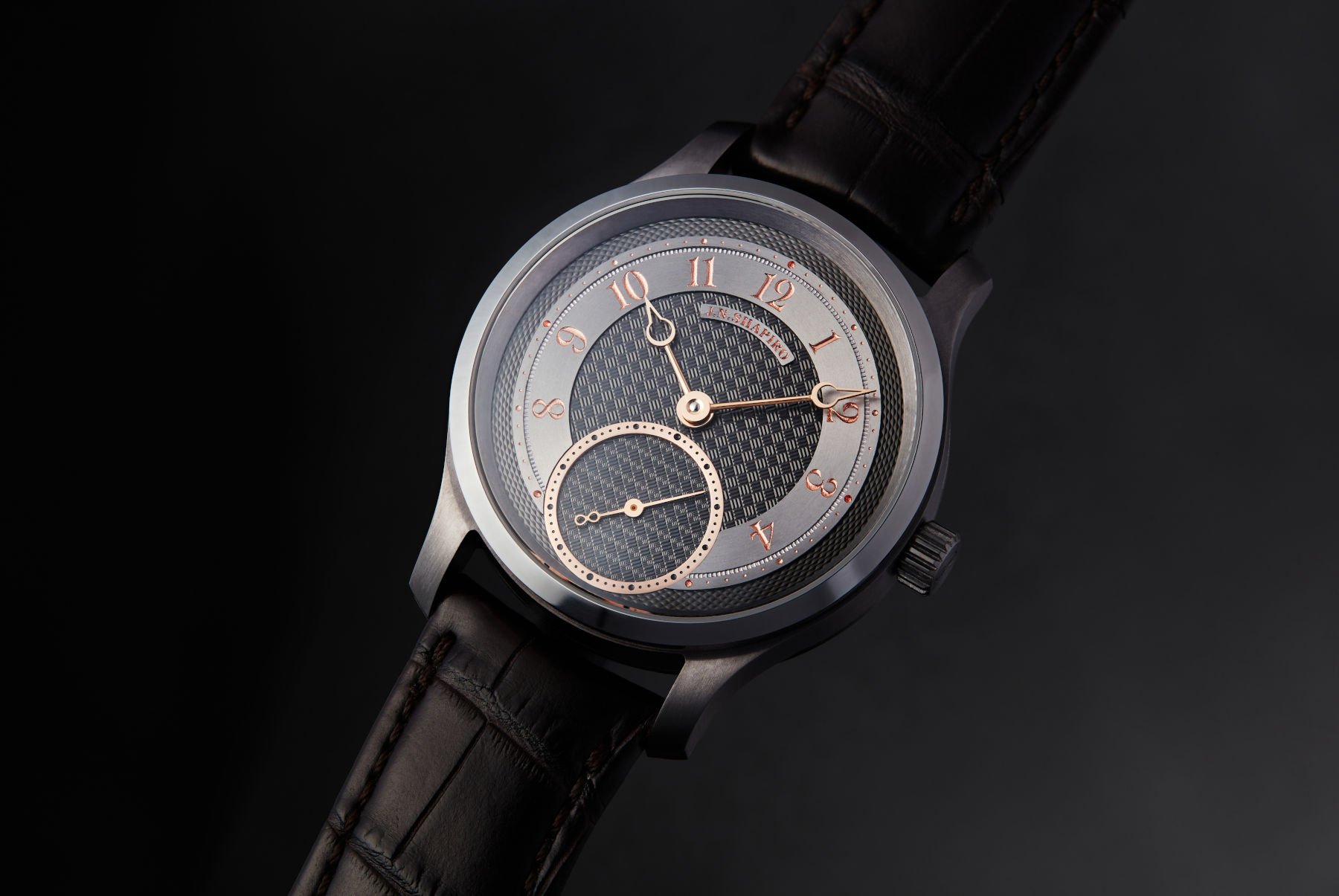 No mean feat
Tantalum's incorporation pushes Josh's boundaries both creatively and technically and further supports the independent watchmaker's substantial financial investment in the kind of hi-tech machinery required. This enables him to make these gorgeous tantalum cases and chapter rings in-house, which is a big deal for the brand and for collectors who appreciate the challenges involved with such an undertaking. His use of the metal for the case is possibly a first for a watchmaker outside Switzerland. The same goes for the hour ring; I can't think of an example where tantalum is used for a watch part other than a case, and certainly not on the dial either!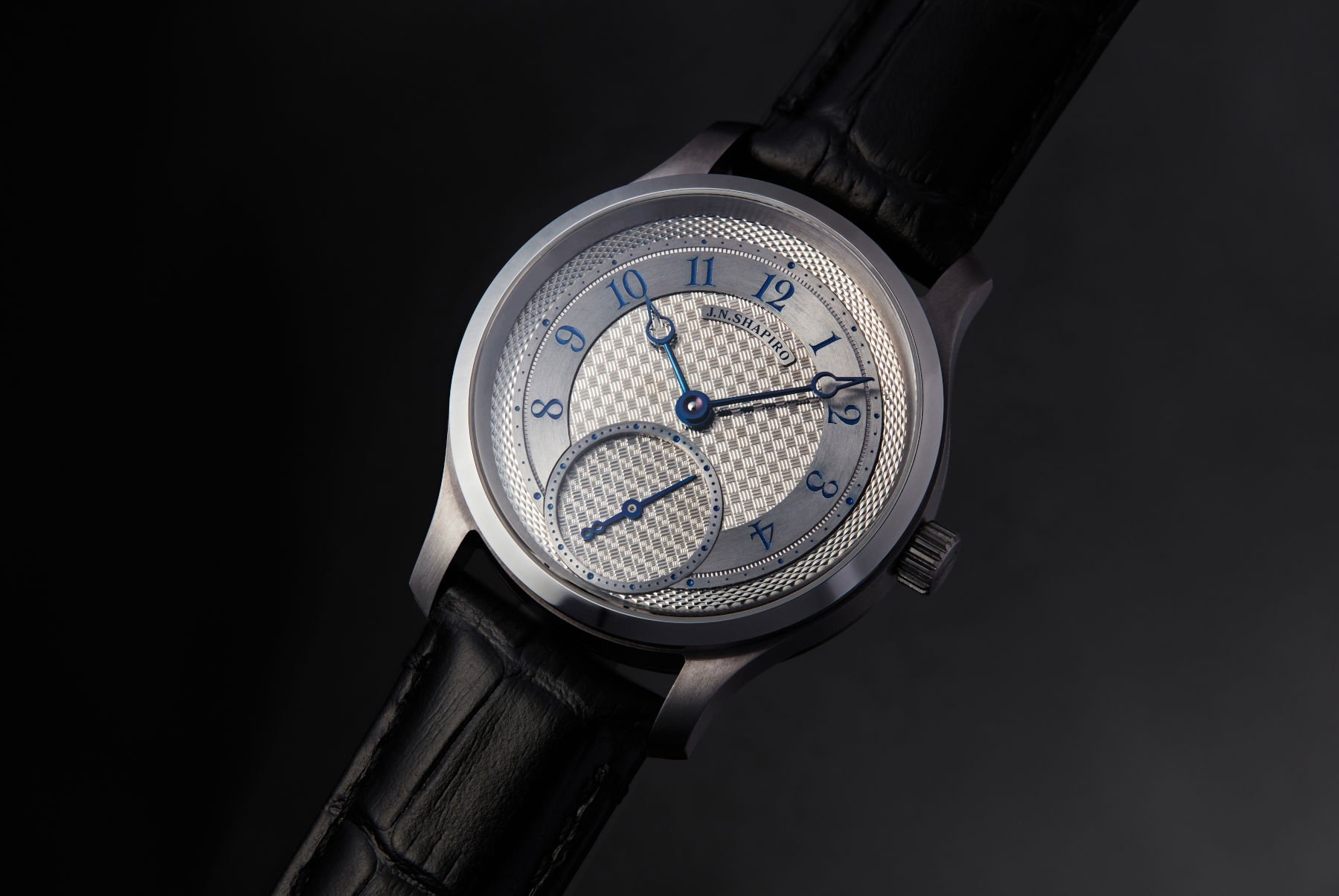 Gorgeous dial-making
The J.N. Shapiro Infinity Tantalum Limited Edition also features a beautiful palladium dial, which showcases Shapiro's intricate engine-turned patterns and a custom-made font. Interested parties have a choice of three superb dial/color options. First up is a natural and untreated palladium dial with tantalum hour rings, blue enamel ink, and blued steel hands. For those looking for something a little darker, there's a black ruthenium dial with a tantalum hour ring and contrasting rose gold hands, seconds rings, and numerals. Finally, we have my favorite — a rich navy blue dial with tantalum hour ring, blue enamel ink, and polished steel hands. They're all superb, but the blue just jumps off of the page and grabs me. Gimme!
Shapiro ranks among the very few American watchmakers and is further distinguished by his taming of the rose engine mastery required for guilloché decoration. He developed his interest in the craft after reading George Daniels's book, Watchmaking. In turn, the experience inspired him to invent his own guilloché pattern, the "Infinity weave". It's like basketweave meets inception — a weave within a weave, squares within squares. Josh uses it to highlight his sub-dials.
"The Infinity weave appeals to me aesthetically, but it also differentiates me and excites collectors. It's extremely difficult to do, no-one else in the world is doing it, and it's advancing the art of engine turning" — J.N. Shapiro.
His dials feature four different guilloché patterns. Aside from his signature "Infinity weave", there's the standard "basket weave" (which is the second-most tricky guilloché pattern to produce) as well as the "barleycorn" and "ratchet" patterns. What makes these beautiful dials stand out even further is the fact Josh has engraved on palladium. Palladium is a precious metal that's more valuable than gold right now. Because one slip-up can ruin a dial, precious metals are not often used for guilloché. That would be one expensive mistake!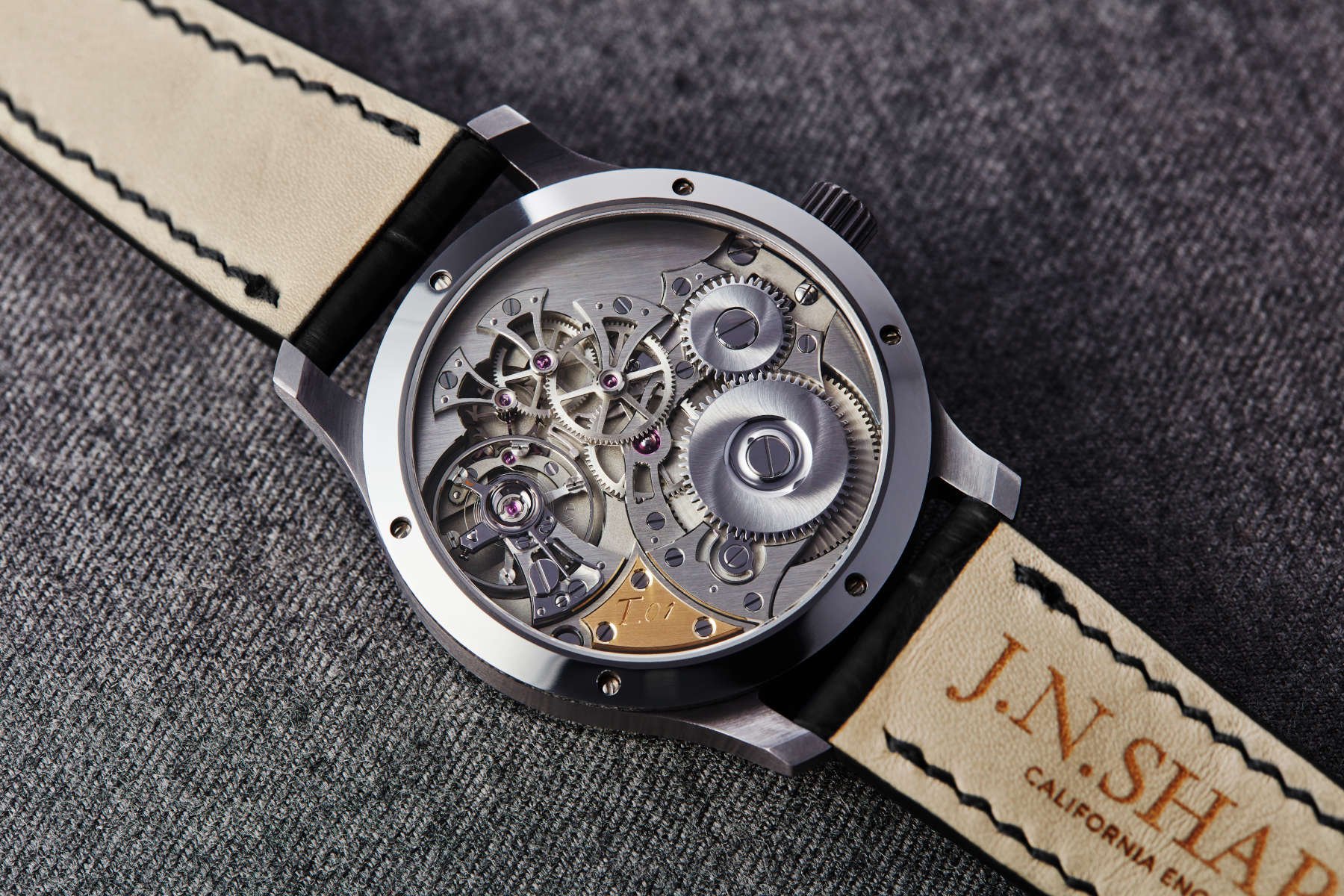 The Infinity Tantalum: powered by German engineering
Finally, let's flip this bad boy over and check what's running the show on the inside. While the Infinity Tantalum Limited Edition is an absolute stunner from the front, it ain't no slouch around the back either. The Uhren-Werke-Dresden caliber UWD 33.1 is visible through the display case back. I adore this movement, and I'm surprised we don't see it more from other independent watch brands. It's simply gorgeous. Josh adds a little customization in the form of a hand-chamfered gold serial plate.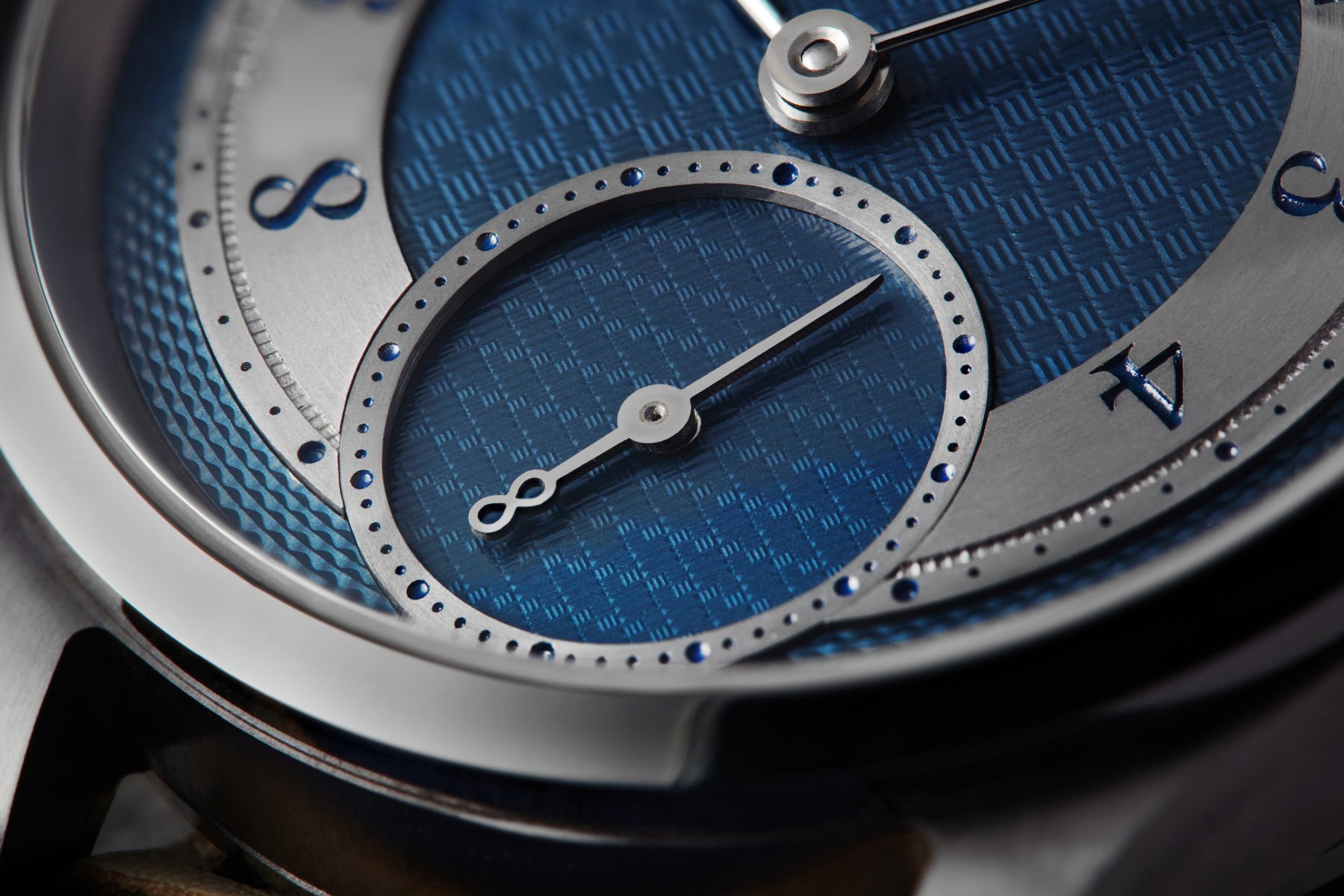 Get some!
This is a stunning watch from J.N.Shapiro. It should undoubtedly help introduce his name to a broader audience, and rightly so. Watchmaking of this caliber needs to be celebrated.
Prices start from $33,000. Proceeds from the Infinity Tantalum Limited Edition sale will go to the Juvenile Diabetes Association to support research into type 1 juvenile diabetes. Find out more about J.N. Shapiro and how to purchase his watches on his official website.
Follow me on Instagram: @davesergeant | @fratellowatches