Introducing: The Eza AirFighter Blue
Ever since the founders of Eza found their way to us we've kept in touch with them. It helps that we live in the same area and share several passions including watches, beer and cigars. Besides that, we simply like the Eza models and their sharp proposition. We've covered the Eza Sealander shortly after it was launched followed by the Eza AirFighter. And today they officially present a new version of that watch. Well not really a new version as it is a variation which gives you something to choose.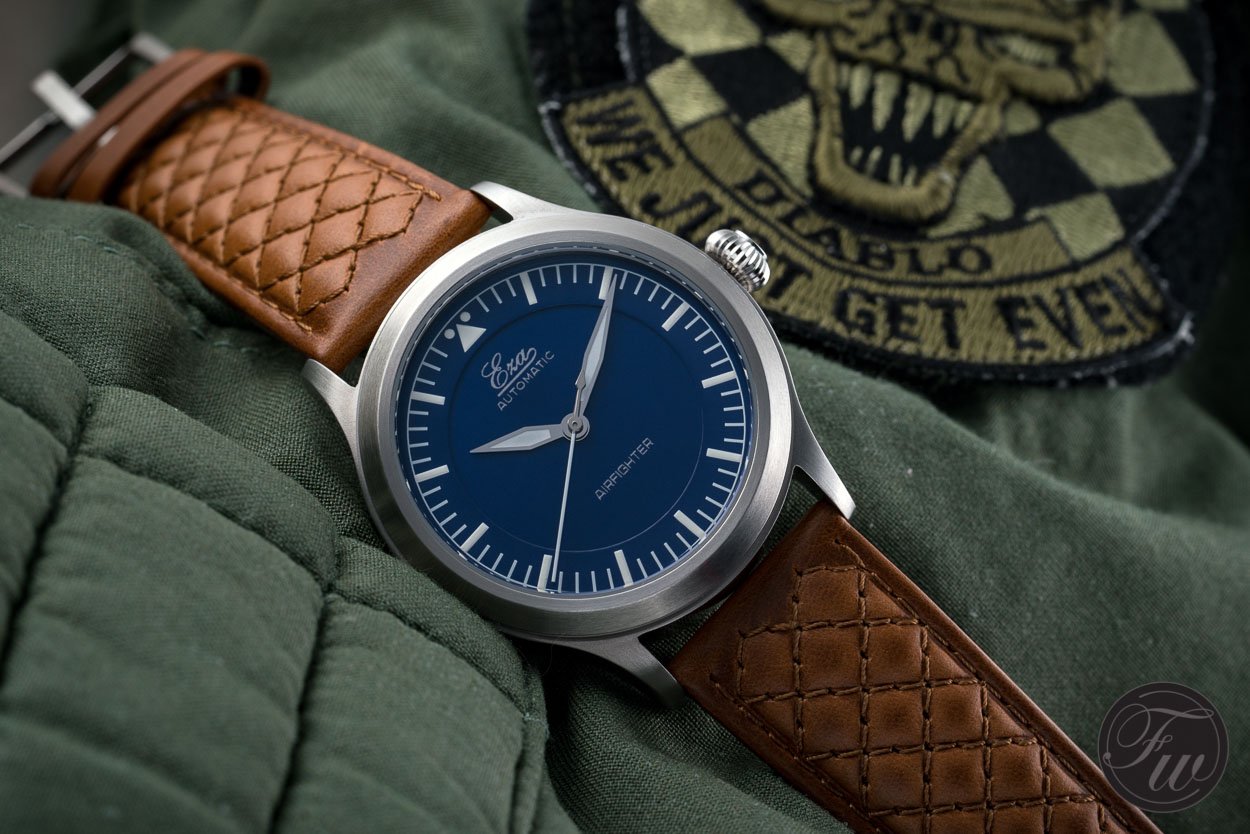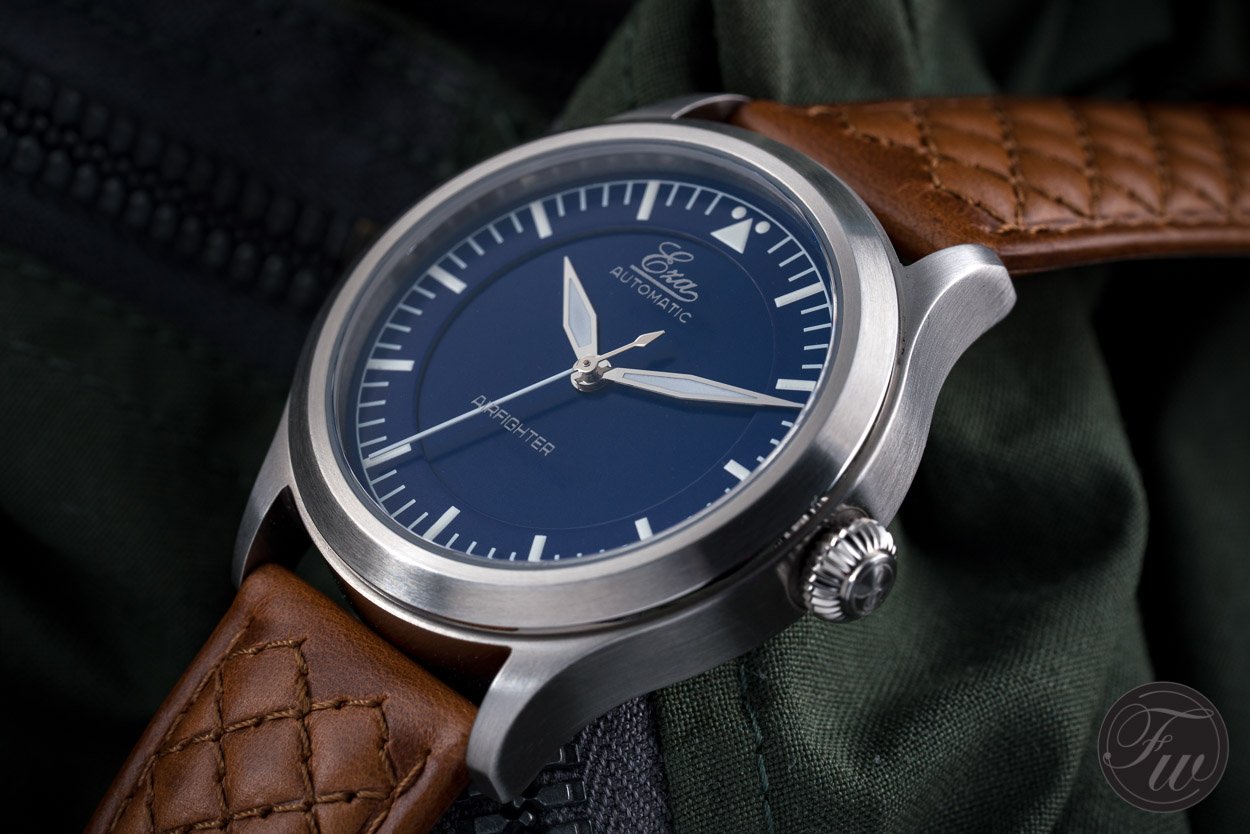 Eza AirFighter Blue
This new version of the Eza AirFighter comes with the same 41mm stainless steel case but has a nice deep blue dial. Where the black version comes with blued hands the blue version has stainless hands which match the case perfectly. When looking at the case you notice some subtle details in the finish. From the front the watch looks brushed but when you look at it from an angle you see how the side of bezel is nicely polished.
Another interesting thing is that the dial comes without a logo and model name. What you see is actually laser etched on the backside of the crystal that also has an anti-reflective coating.  It is something different and it just looks good. You can see how the light puts the shade of the logo on the dial. Some dials can be a bit boring but on the Eza AirFighter this is not the case. Thanks to a small step in the dial there is some added depth which simply looks good.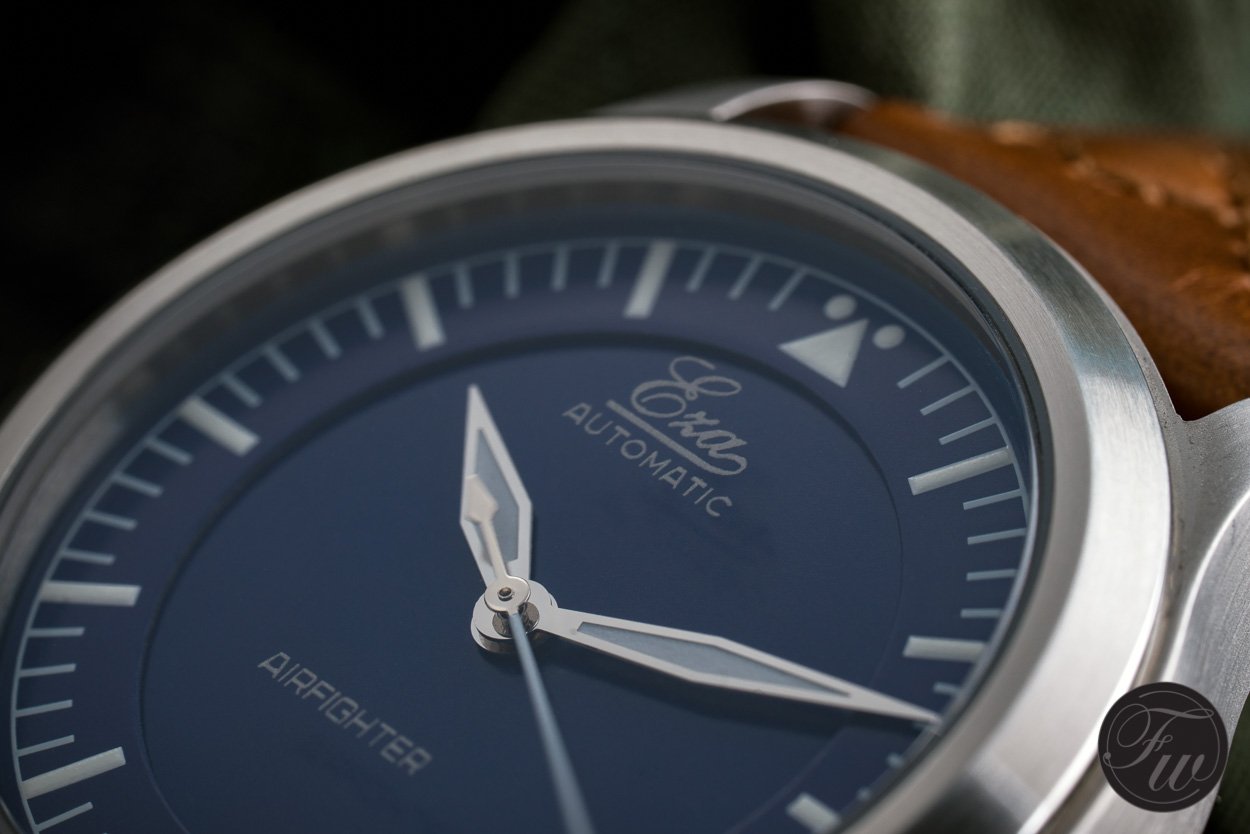 Subtle design details
When looking at the case back you will find an etched image of the movement that powers this watch. And in all honesty, who needs an open case back on a watch like this anyway? If you have a complicated movement that is highly finished and or decorated you would want a glass bottom. But inside is the reliable caliber ETA 2824-2 movement and to make it even better it's been adjusted to 6 positions for maximum accuracy. This movement has a power reserve of 40 hours and automatic winding.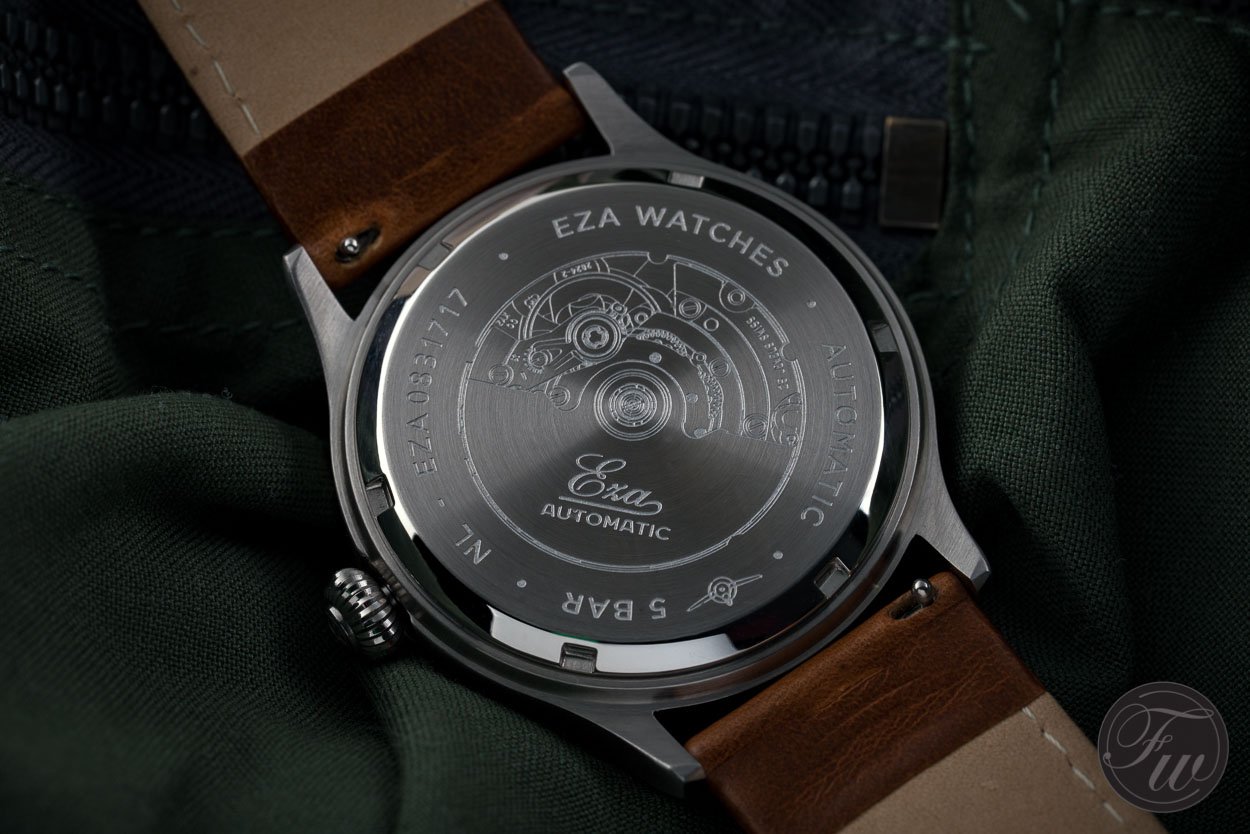 Pricing
We mentioned the subtle details before and you will probably find yourself appreciating them even more over time. No matter how small they may seem to some, as a watch enthusiast you will notice them. Various watches that make it to our hands for reviews come with off the shelf straps and buckles, for example. On Eza watches you will find nice branded stainless steel buckles and each watch comes with an additional NATO strap. When you consider the price of just under 600 Euro +VAT (if applicable) the Eza AirFighter gives you a lot of bang for the buck.
For more info head over to the Eza Watches website.