LIVE TICKER: Geneva Watch Days 2021 Ticker Feed — Refresh for more!
Stay updated with Fratello's live article. Every novelty covered here first.
It's that time of year again. The Geneva Watch Days event is here. As requested, we're aiming to provide you, our dear readers (and viewers in this case) the most immersive experience ever. Here you will find our frequently updated ticker article, with all the novelties we see throughout the fair. Don't forget to keep an eye on IG live. Frequent sessions will pop up throughout the day to keep you abreast of developments. If you miss them, don't worry. We'll add everything to reels and link to it here.
Wednesday, September 1st, 17:45 PM — Greubel Forsey
As I am sure you imagine, it is nothing short of exceptional to see the works of Greubel Forsey up close and personal. We met with the brand's new CEO Antonio Calce, and learned about the brand plans for the next couple of years. Listening to Antonio talk and hearing about his strategy to really focus on structured growth and focus on the brands current offering over the next 3–5 years was really quite enlightening. We were treated to hands-on experiences with some of the brand's current models, including those on the new vegan leather straps.
Honestly, I was slightly skeptical of the concept when it was first announced, but these are without a doubt some of the finest straps I've ever seen. That's no exaggeration or an attempt to blow smoke on the brand. They are genuinely incredible. Soft, supple, and just an absolute pleasure. Indeed, Antonio Calce showed us the watch off of his wrist and told us that he had taken it into the sea on his holidays. Zero damage. Greubel Forsey's vegan leather actually seems to be an improvement over the traditional leather straps…dare I say that out loud? Maybe I'll whisper it quietly for now. Either way, I was suitably impressed!
Pictures to follow…
Wednesday, September 1st, 17:01 PM — Konstantin Chaykin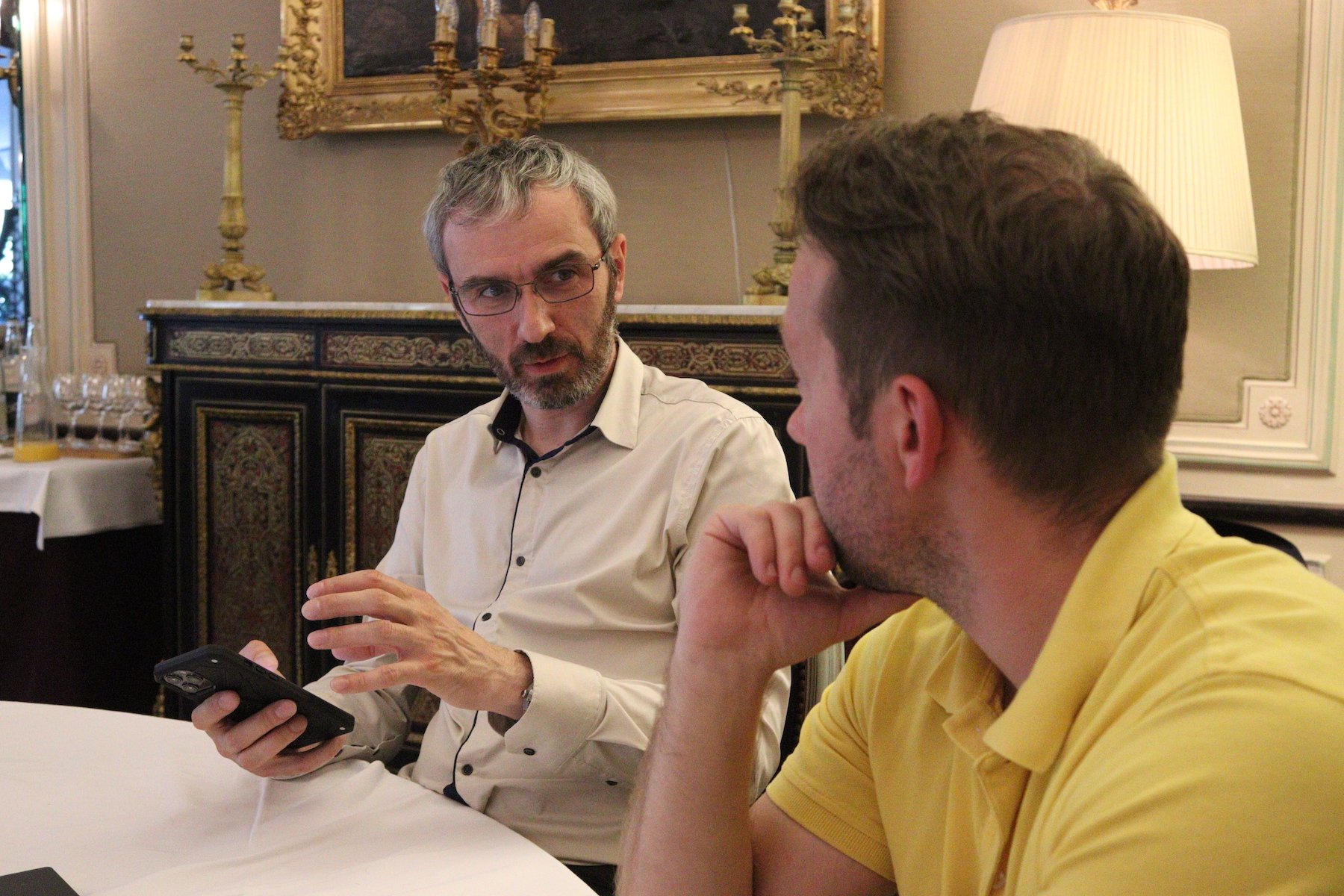 The two Team Fratello Brits in Geneva had the honor of meeting with the Russian creator extraordinaire, Konstantin Chaykin. We had two watches proudly thrust towards us moments after sitting down at the table and it was immediately clear to see the pride and passion this man has for his art. Rob instinctively reached for the Wristmon Minotaur with a fantastic bronze case. He was very quick to wax lyrical about his appreciation and admiration for the day indicator in the Minotaur's nose. It's not often you get to hear conversations about the "nose" of a watch, but here we are — nothing of that ilk is impossible or crazy with Konstantin's work. While the Wristmon Minotaur was first announced back at the end of July 2021, this is the first time we've had the chance to see it in the metal and fell in love with its clever realization of function following form. We've been falling in love quite regularly this week, it's becoming a bit of a habit…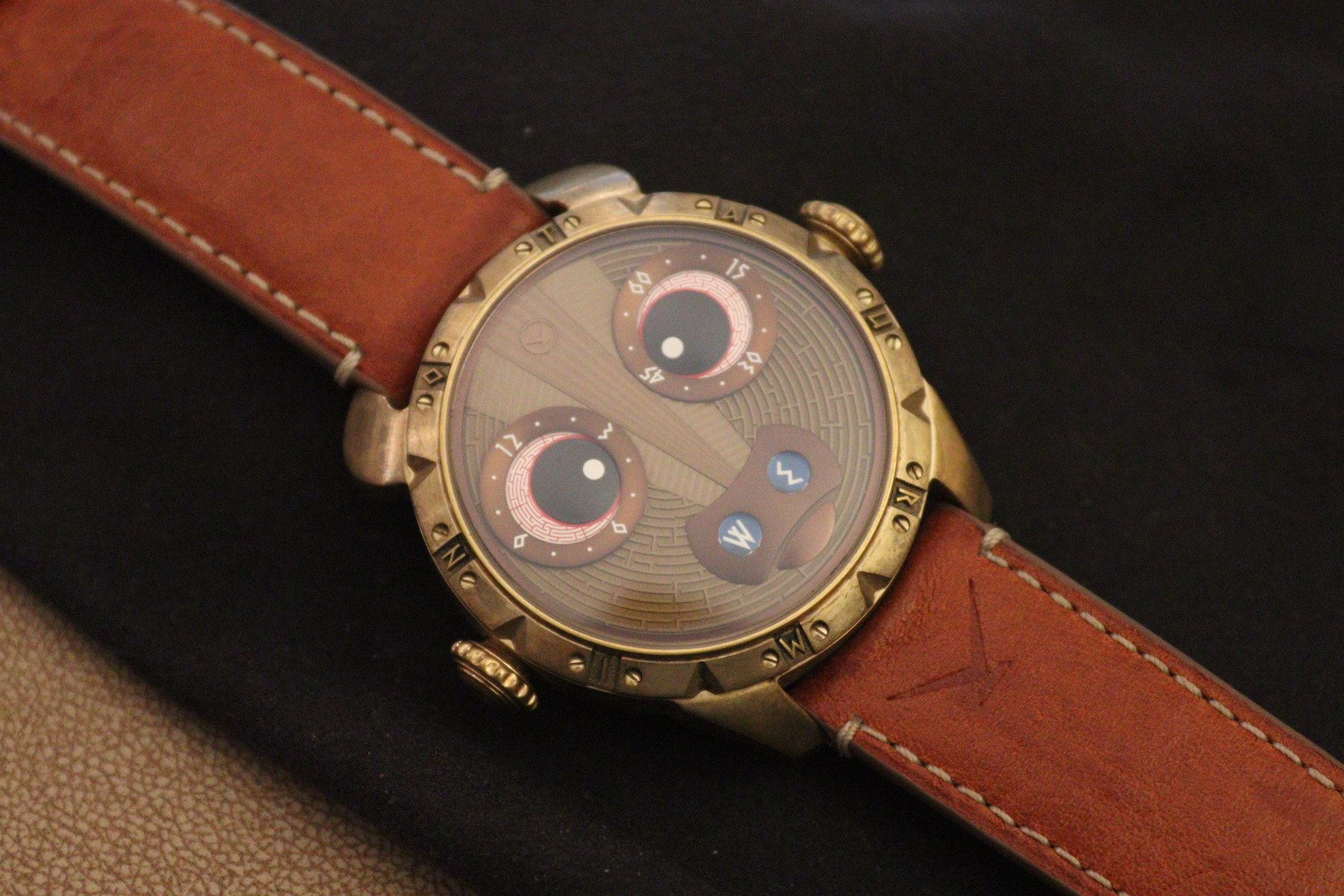 The other watch available for us to get our hands on was the Mars Conqueror Mark 3. If you've seen this watch before, it's one you will remember. The first triangular-shaped watch I've ever had the pleasure of getting up close with, the case was surprisingly comfortable on the wrist. Konstantin has carefully scalloped the lower "points" of the triangular case so that the ergonomics of the watch are far better than you'd expect for such an angular case! The watch itself allows the wearer to track the time on Earth as well as the time on Mars. It's crazy, genius stuff, but as I said, you come to expect no less from the likes of Konstantin Chaykin. Truly inspiring!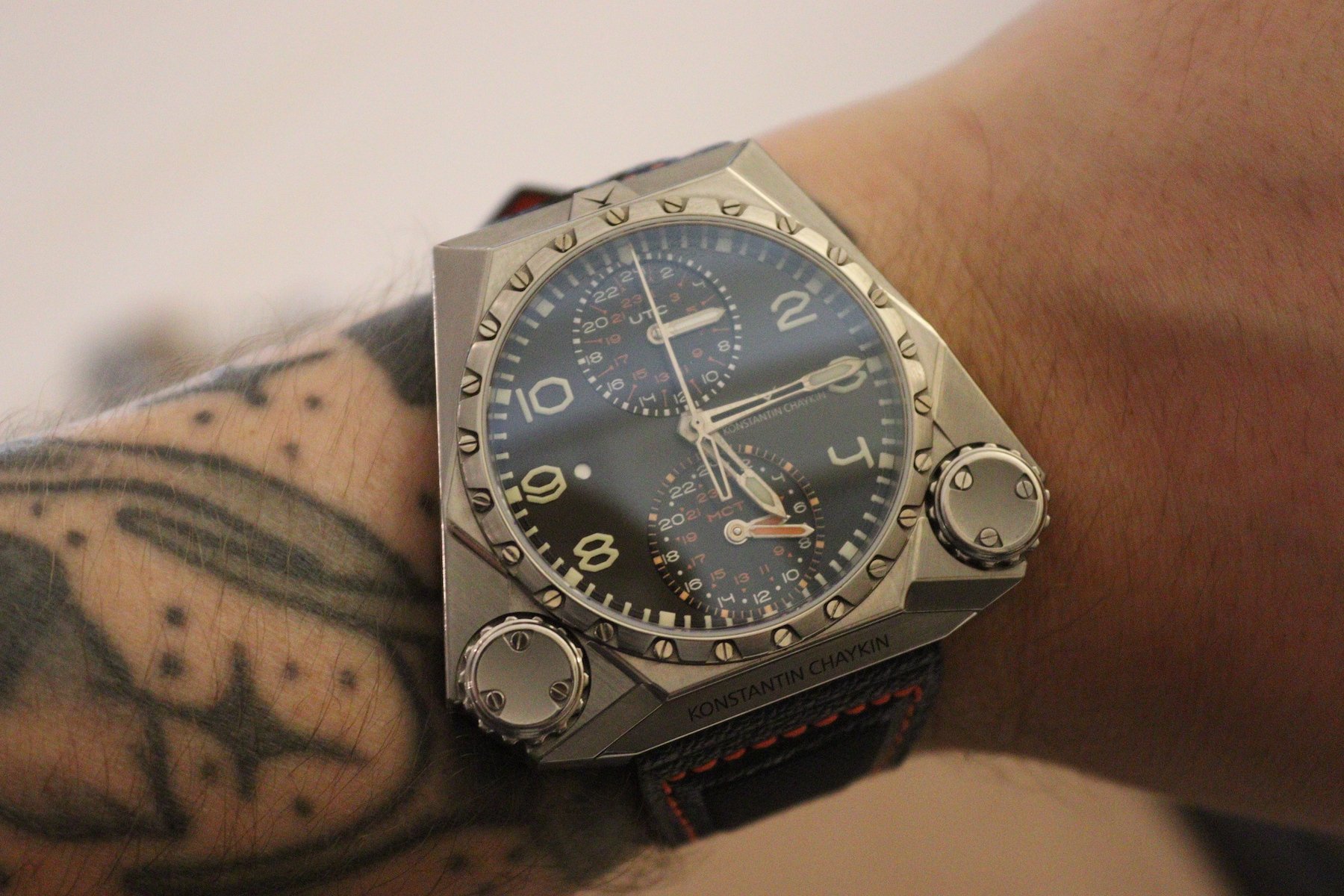 Wednesday, September 1st, 16:24 PM — Parmigiani
Timo and I arrive at Parmigiani's air-conditioned suite (very nice) on the advice of Lex, who visited yesterday. The big news is the Tonda PF, which presents seven new references. We're being are being presented with three rose gold pieces, three steel pieces, and one platinum model (which is all platinum). The thinness of these pieces is really quite something in real life and never more so than when you slide these svelte beauties onto the wrist.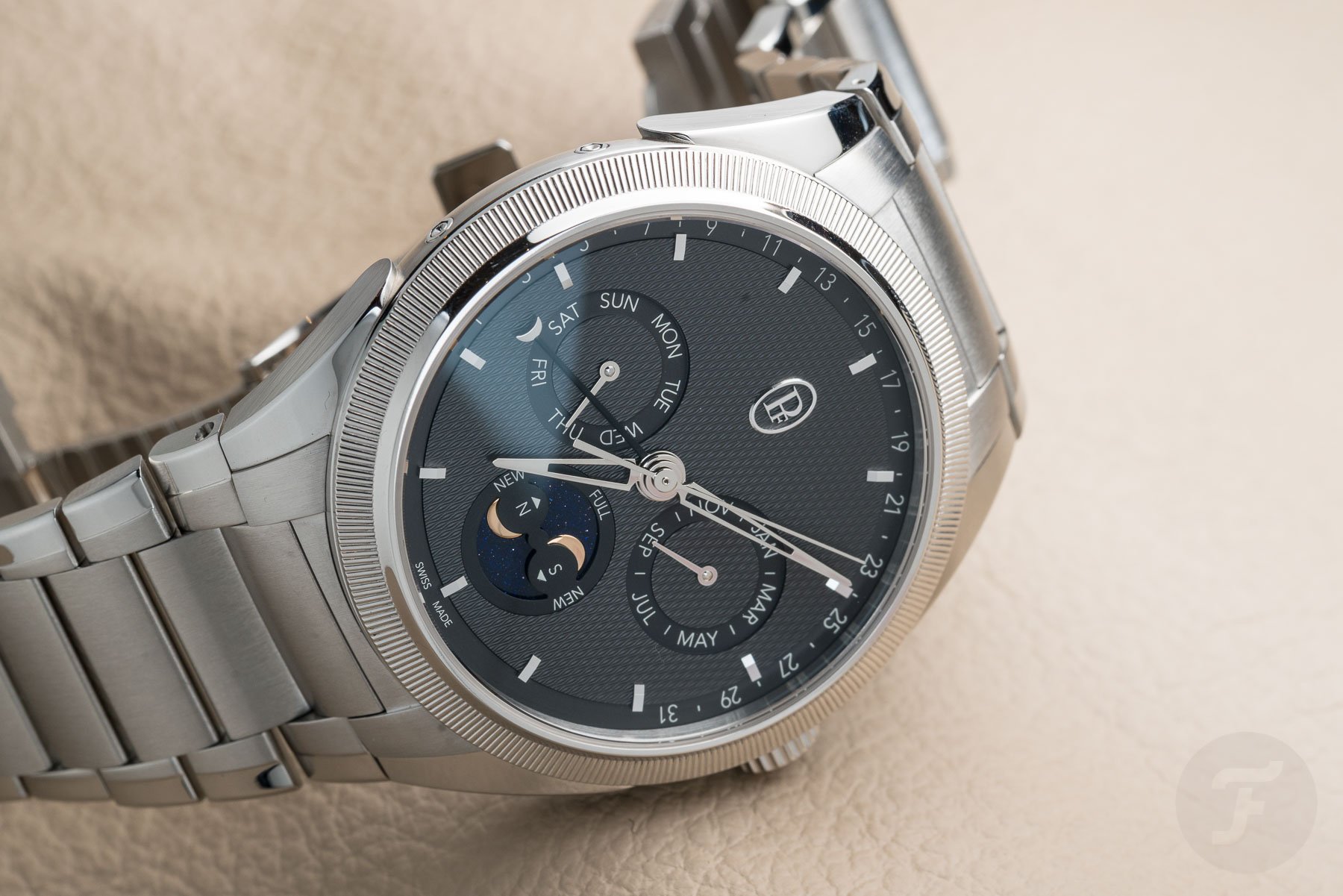 I've been a fan of the Tonda case for years. I think the welded teardrop lugs are pure class. This new update has slightly more masculine, sparse, and imposing dials than we're used to seeing in this elegant line. Does it work? Well, with the addition of the coin0edge bezel (which is rose gold on the rose gold models and platinum on the steel models) they certainly find themselves well framed. My choice would be the rose gold two-hander (€49,000 — the steel is only 21K if that's your preference).  The other options are a 5Hz chronograph and an annual calendar. They're both beautiful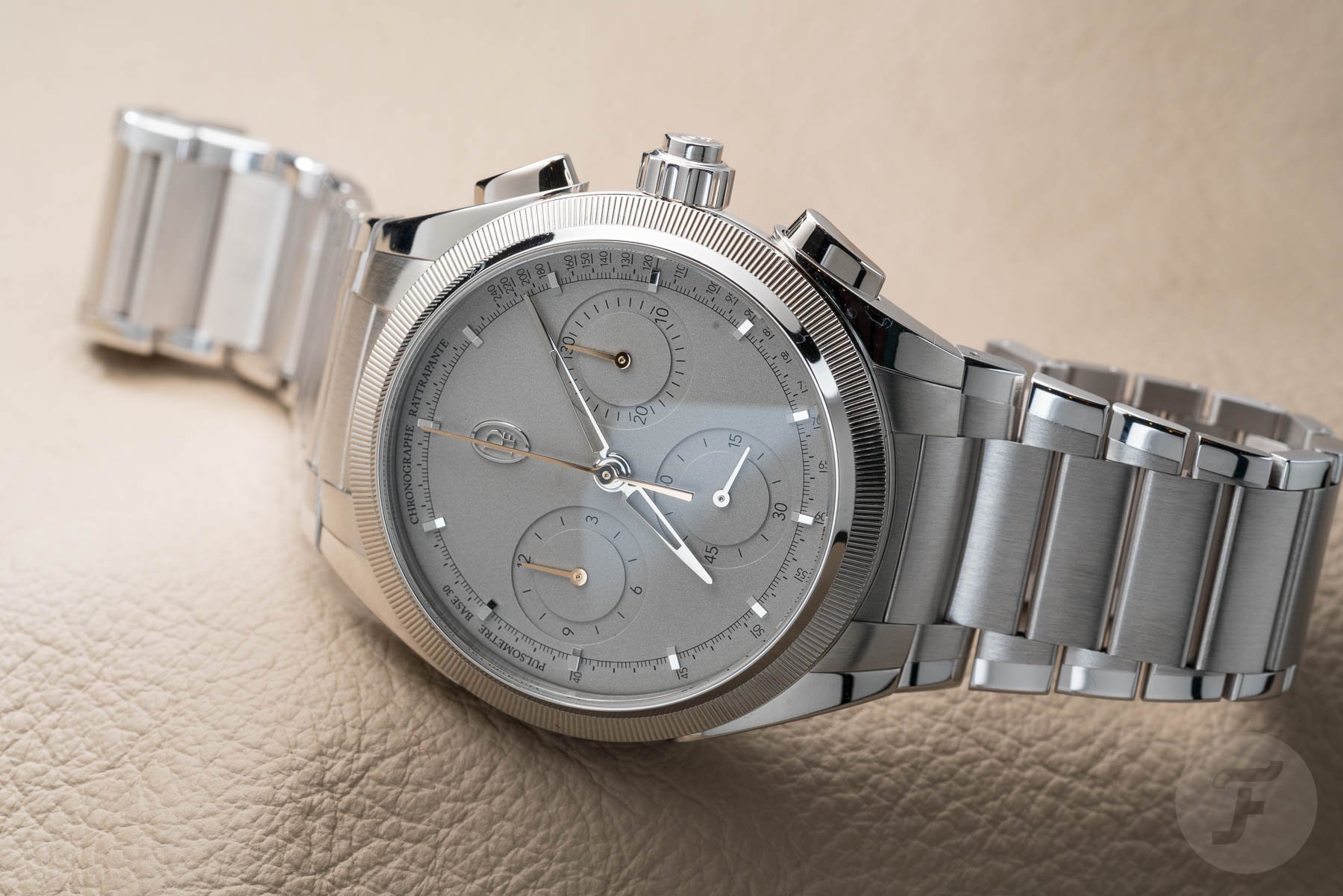 If you're wondering why all the watches we shot are set to 7:08 and the date set to the second, it's because Michel Parmigiani was born at that time. Given his background in high-end watch restoration, I think MP can get away with whatever he wants, so we'll take this PR quirk for what it is and enjoy it.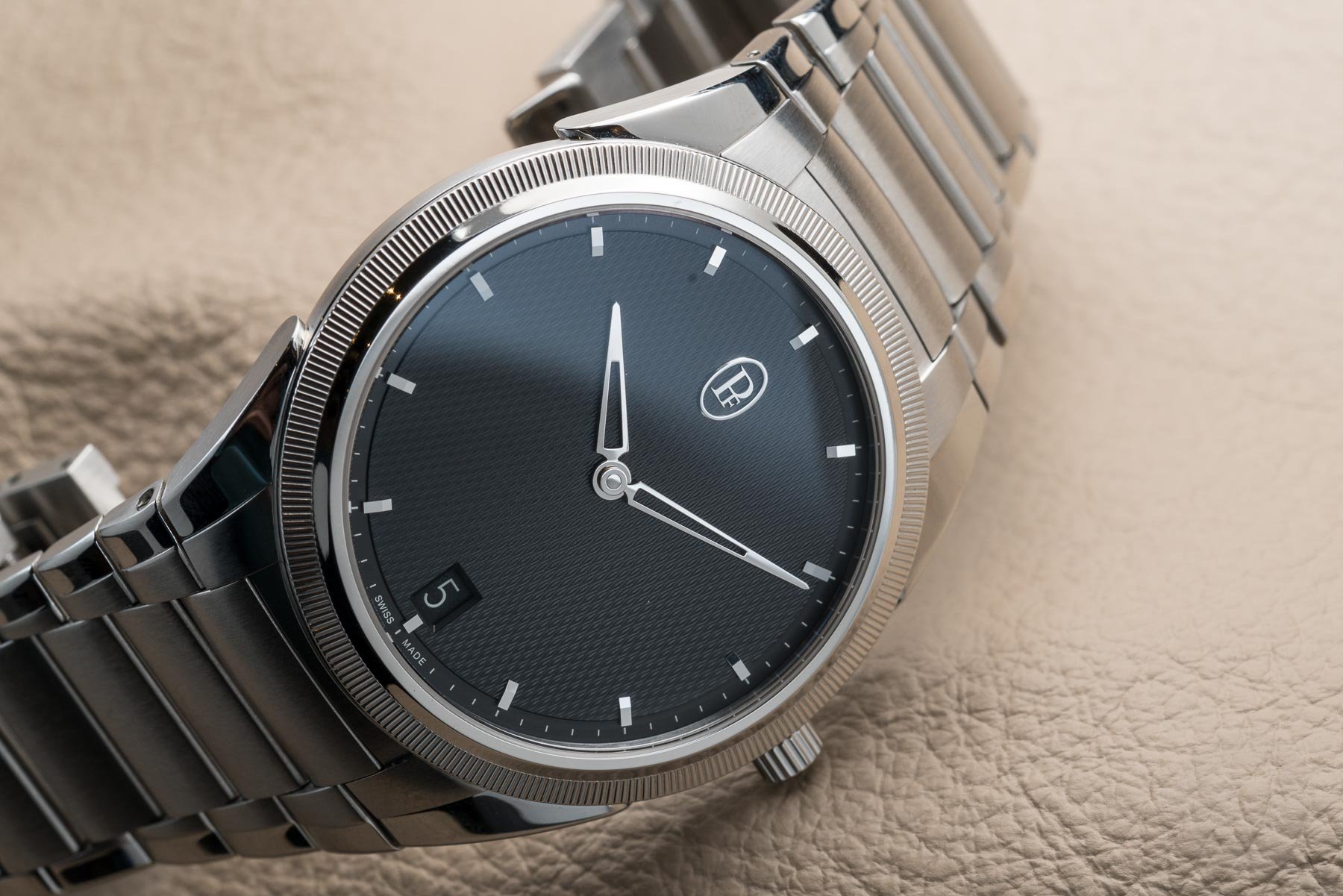 Wednesday, September 1st, 14:42 PM — Bvlgari
A new Octo world timer in monochromatic shades is the first thing shown to us. It's actually a very striking watch and comes across as extremely versatile.
But it is the steel-cased, blue-soaked novelty that really strikes me. This one is a stunner.
The favorite thing I've seen so far, though, is an entirely iced-out Serpenti… I need to get that one on my wrist…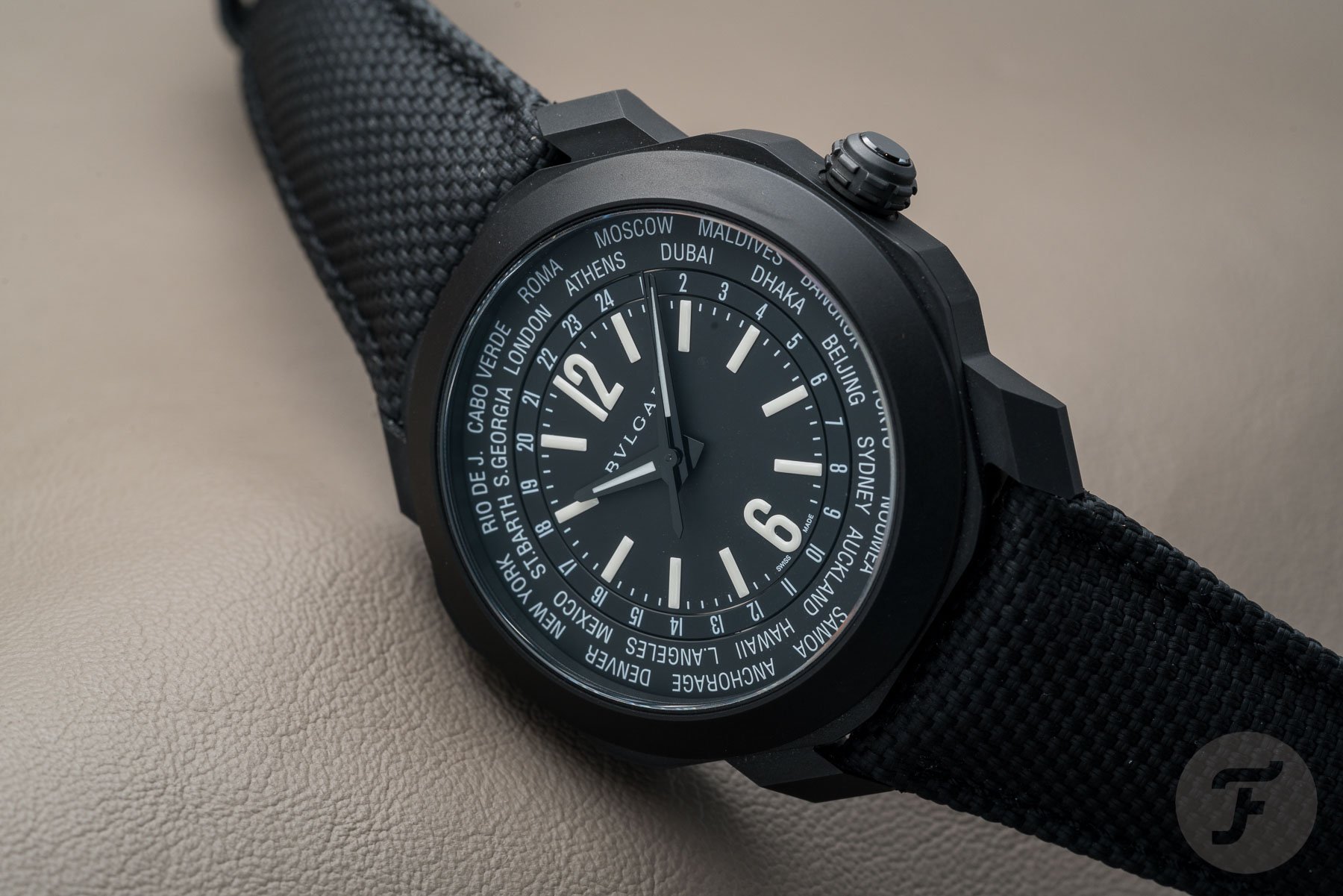 Wednesday, September 1st, 14:08 PM — Bvlgari
We're sitting downstairs in the Ritz Carlton by the lake. Bert, Timo, and I are excited to see the Mickey Mouse Genta model. RJ flew home yesterday with a certain amount of regret that he wasn't able to be here for this specific release.
Word on the street is that something very special is coming. We'll update you as soon as it's in our hands…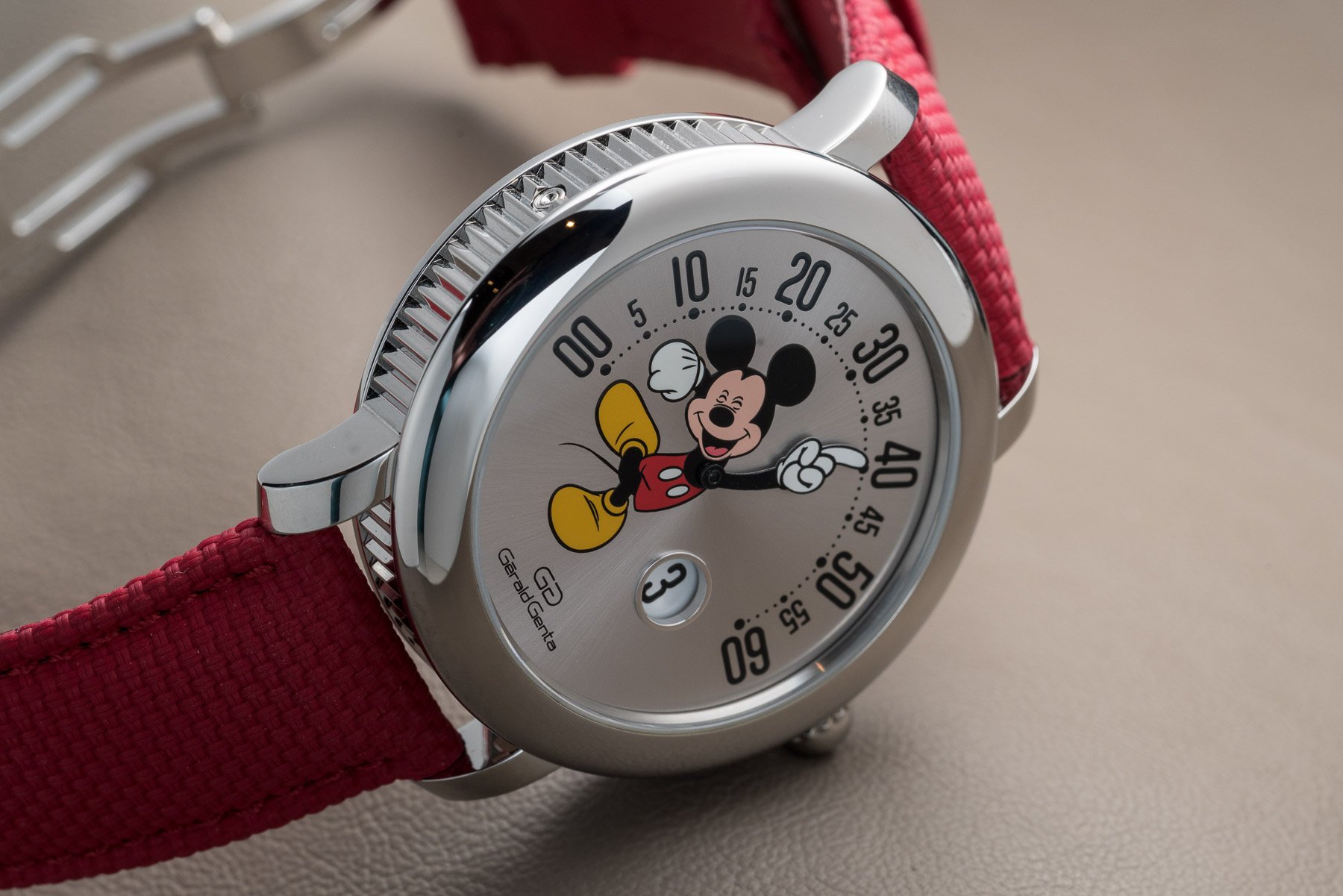 Wednesday, September 1st, 10:22 AM — Lederer
Bernhard Lederer is a giant. Not just in the physical sense – the man sure is tall -, but also very much in the horological sense. He's on a quest for precision in the tradition of John John Harrison by using Abraham-Louis Breguet's natural escapement. This kind of escapement is the best of both worlds, being the Swiss lever and detent escapement.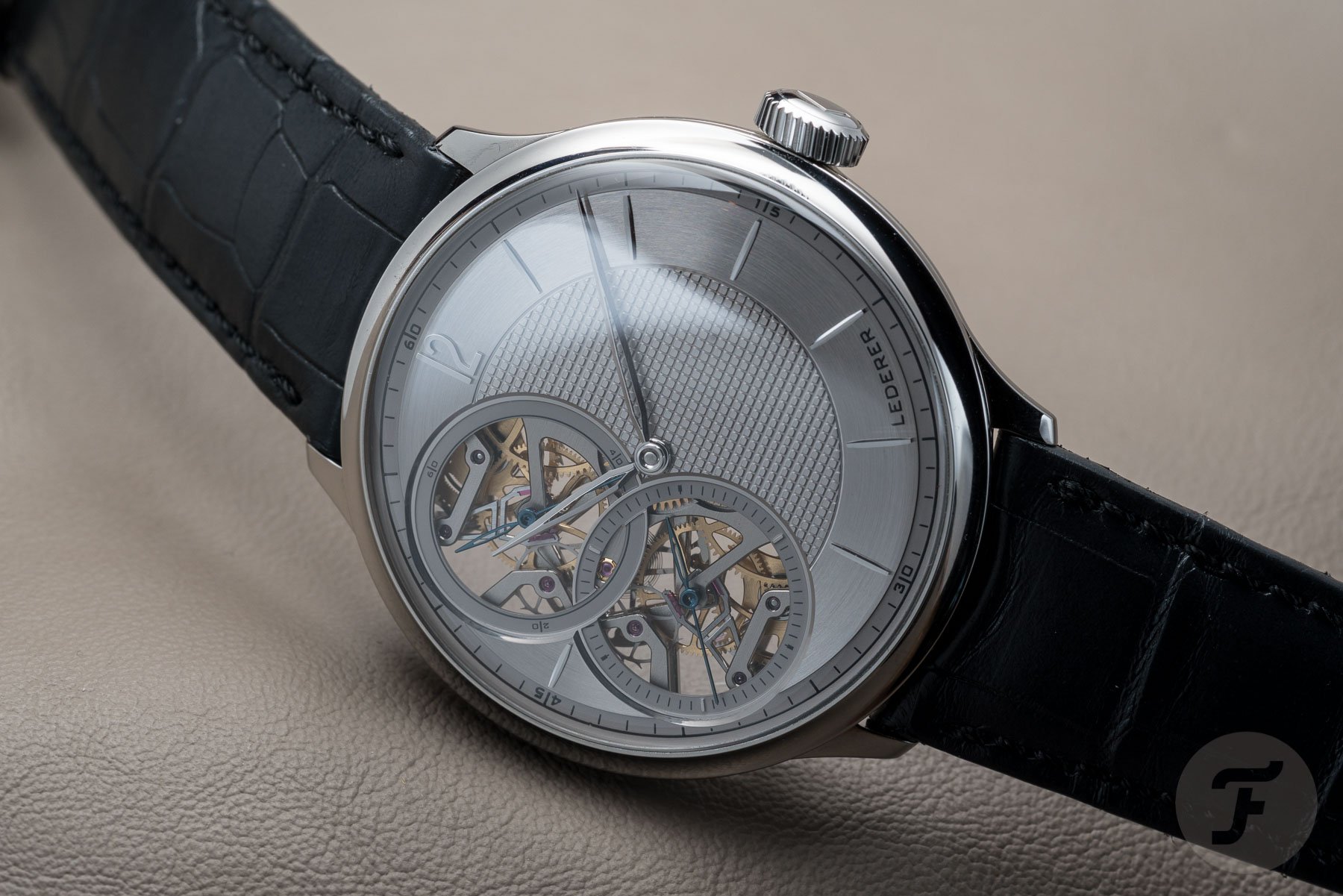 Last year we saw a prototype and now the Central Impulse Chronometer is ready. The concept is part of a long tradition, and although the dial side looks classic, the back with the massive box shaped crystal is very contemporary.
The way to achieve the best possible precision is to stabilize the power in the movement, according to Bernhard Ledere. And that's why he built a constant-force mechanism into each going train. By doing so a steady torque is delivered to both escape wheels. The result is better timekeeping.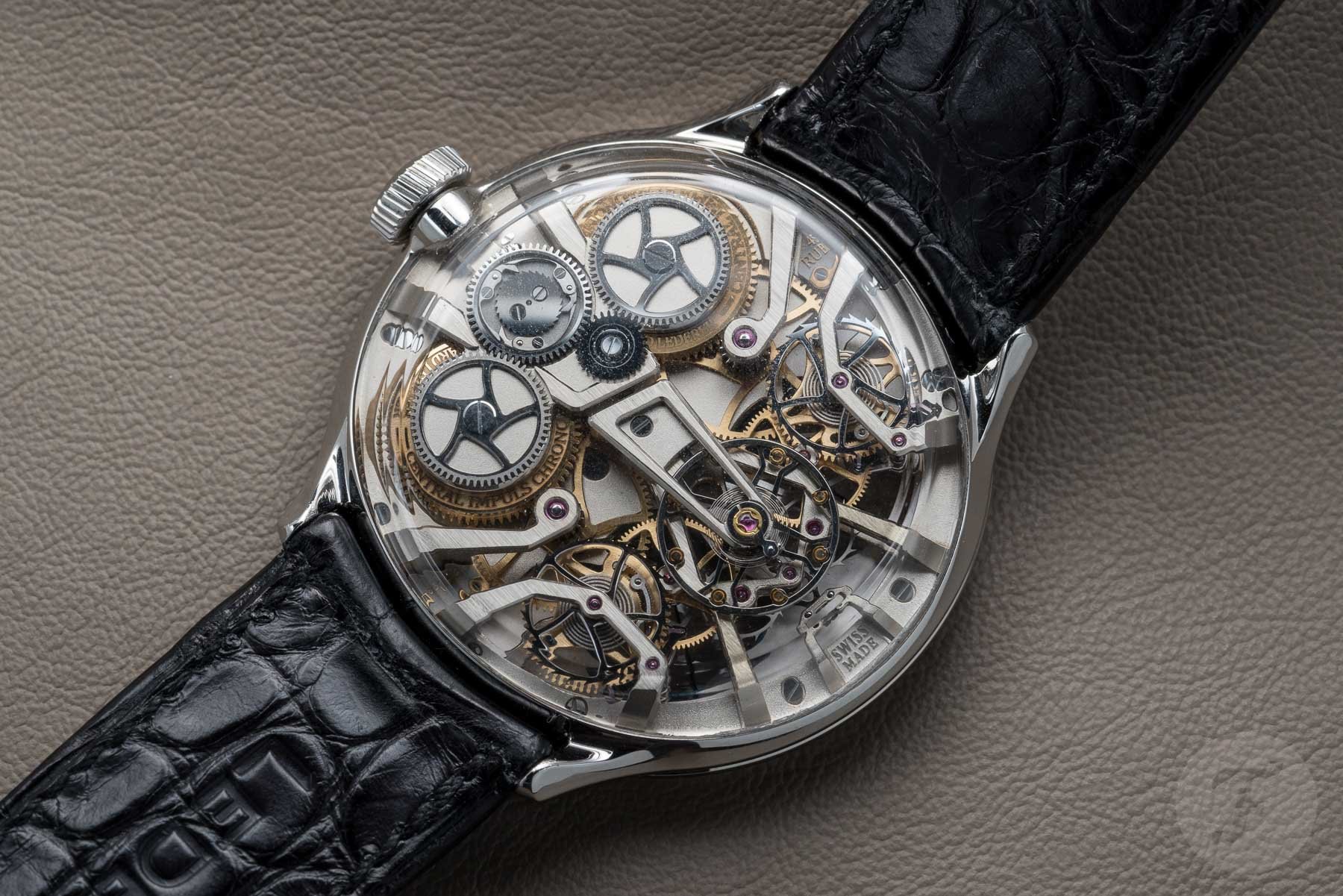 The dial side shows a guilloche pattern and through the openings the twin escapements and remontoirs can be observed. Each escapement has its own seconds hand. And to confuse people, but also to alert them that something special is happening, the two second hands a turning in the opposite direction. It makes you want to flip the watch on its back according to Lederer.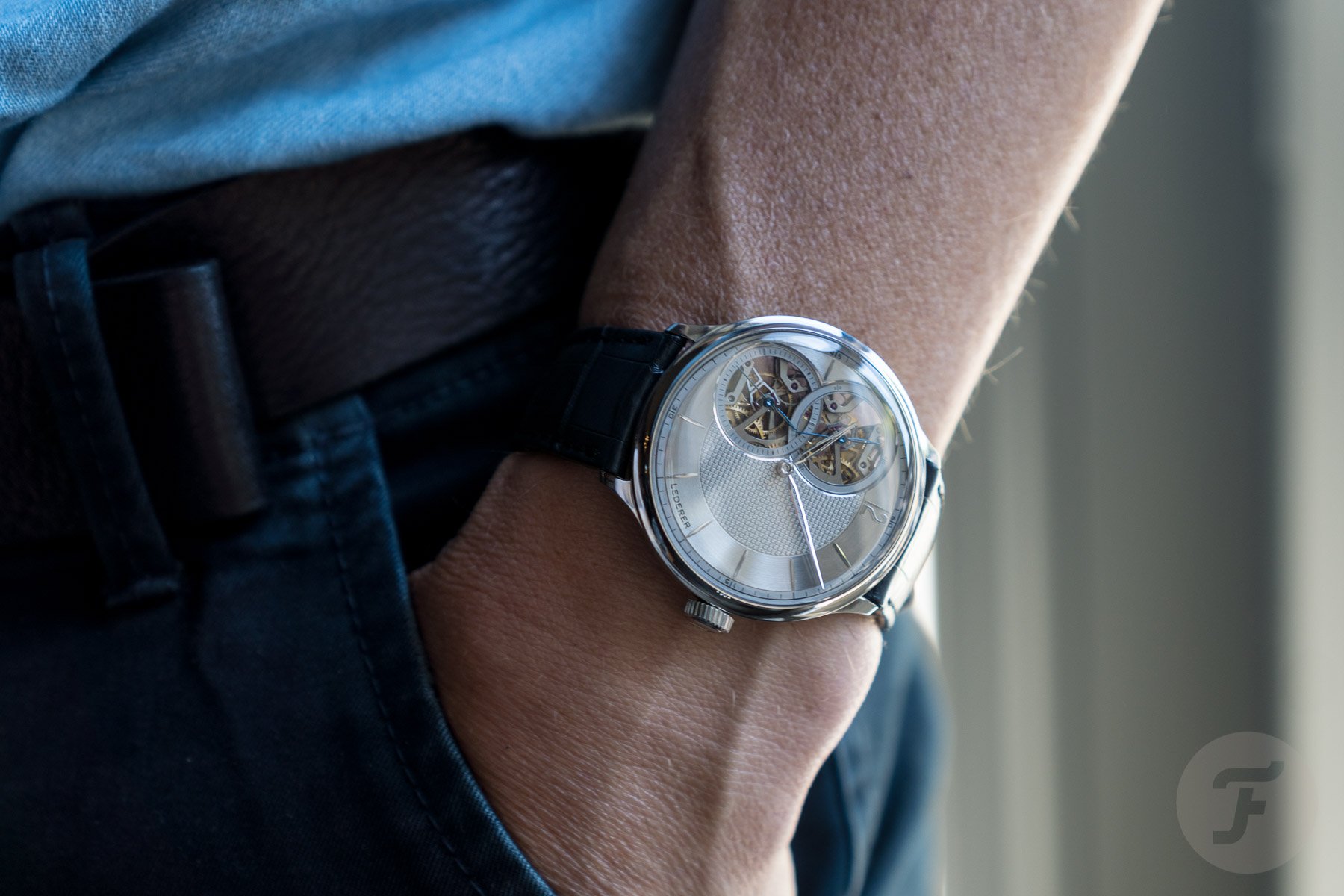 And when you do so, the watch reveals its mind-blowing complexity. And technical beauty for the architecture of the movement that is very symmetrical, is outer-worldly. The two remontoir d'egalité constant force mechanisms not only make the Central Impulse Chronometer a very serious chronometers in the tradition of the greats of yesteryear, it also make for a horological show that won't grow old any time soon.
Because of the design, the 44×12.2mm "CIC" an easy-to-wear haute horlogerie creation that wears almost like a dress watch. What a watch! The price of the serial-production Central Impulse Chronometer with either a gray or a blue dial, is CHF128,000. Each version is limited to 25 pieces.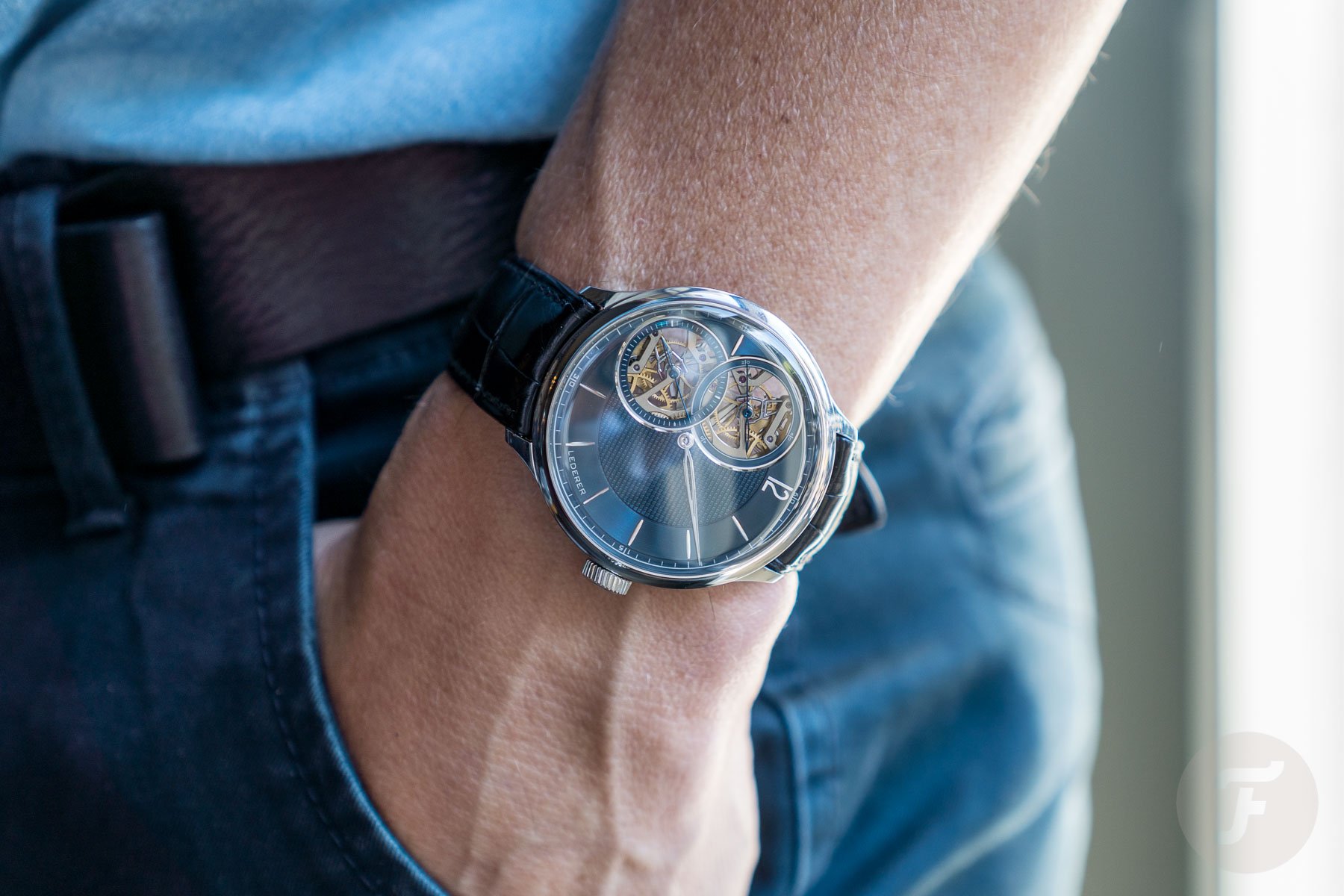 Tuesday, August 31st, 13:22 PM — Breitling
Just a quick heads-up regarding Breitling's new Top Time Classic Cars Capsule Collection. Together with Mike I witnessed a green 1968 Mustang, a blue Shelby Cobra, and a red Chevrolet Corvette Sting Ray roar through an enormous hall at Palexpo in Geneva. The cars were a prelude, though. They introduced the 42mm Top Time Chevrolet Corvette, the Breitling Top Time Ford Mustang, and, my personal favorite you see in the picture, the 40mm Breitling Top Time Shelby Cobra. Nice detail; the squared-off circular registers. The car logo's on the dials are probably not for everyone. But I suspect that, especially my shiny blue chronograph of choice, could be nice enough to deal with the prominent reptile. If you don't have ophidiophobia that is.
For more details, please visit Breitling's website. Mike will come with a much more elaborate take on all three Top Times in the Classic Cars Capsule Collection in a short while, so stay tuned.
Tuesday, August 31st, 12:00 PM — Ulysse Nardin
This was a nice meeting. We had the pleasure of talking with Massimo Bonfigli, who has an exceptional knowledge of the brand's history. He brought along some fascinating books, one from 1846, showing the early bookkeeping of UN. It was weirdly fascinating and, in some ways, an even more human insight to the history of a brand that probably needs more attention.
Tuesday, August 31st, 10:30 AM — Claude Meylan
Claude Meylan takes simple ETA movements and turns them into something much more engaging. Placing a micro-rotor at six o'clock and allowing it to take precedence on the dial makes for an interesting and characterful aesthetic. More interesting than that, however, is the new women's line designed by Claude Meylan employee, Pia de Chefdebien.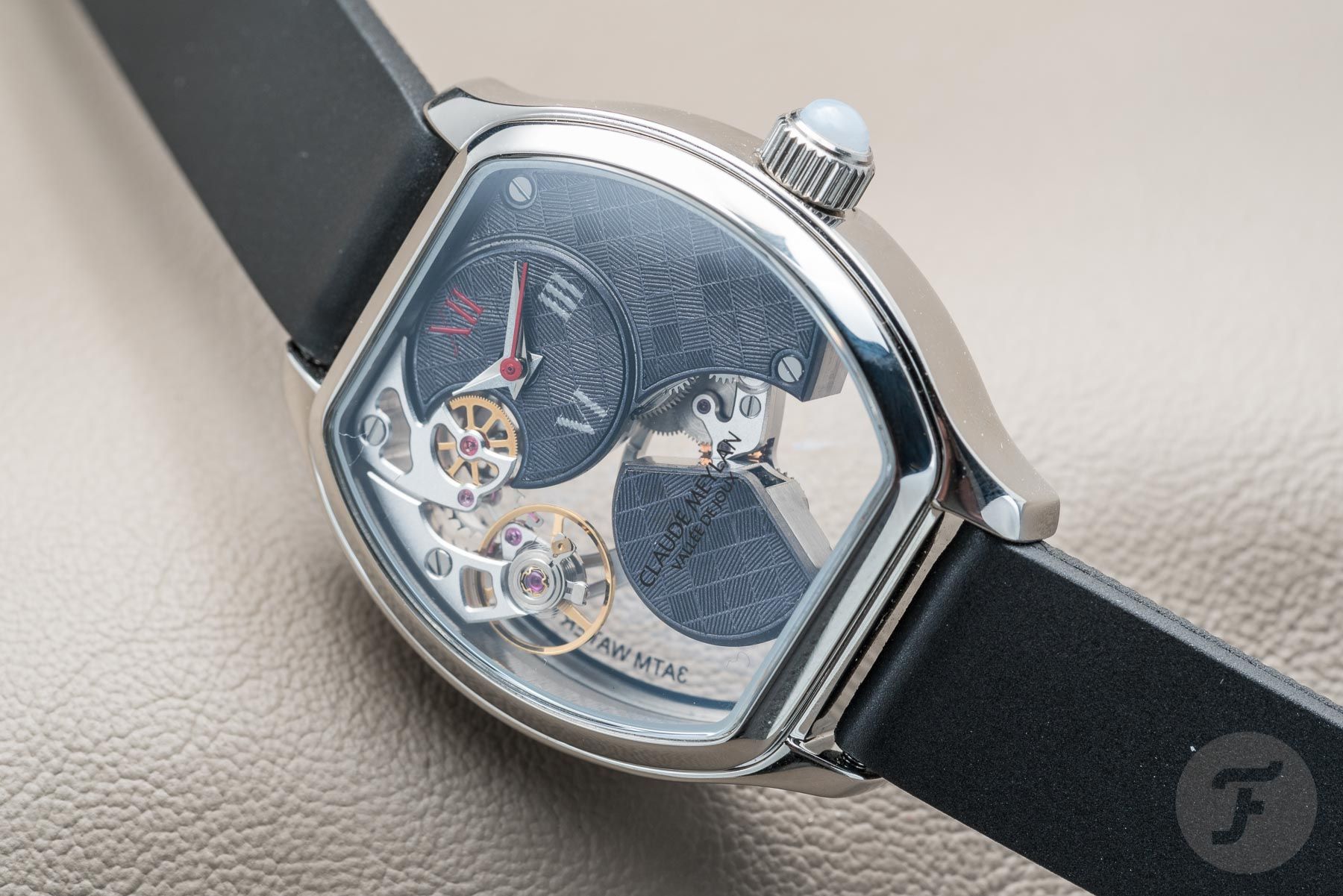 Management had the good sense to ask a woman already on the team to lend their eyes to the new collection. The result? A four-piece capsule that is designed by a woman for women.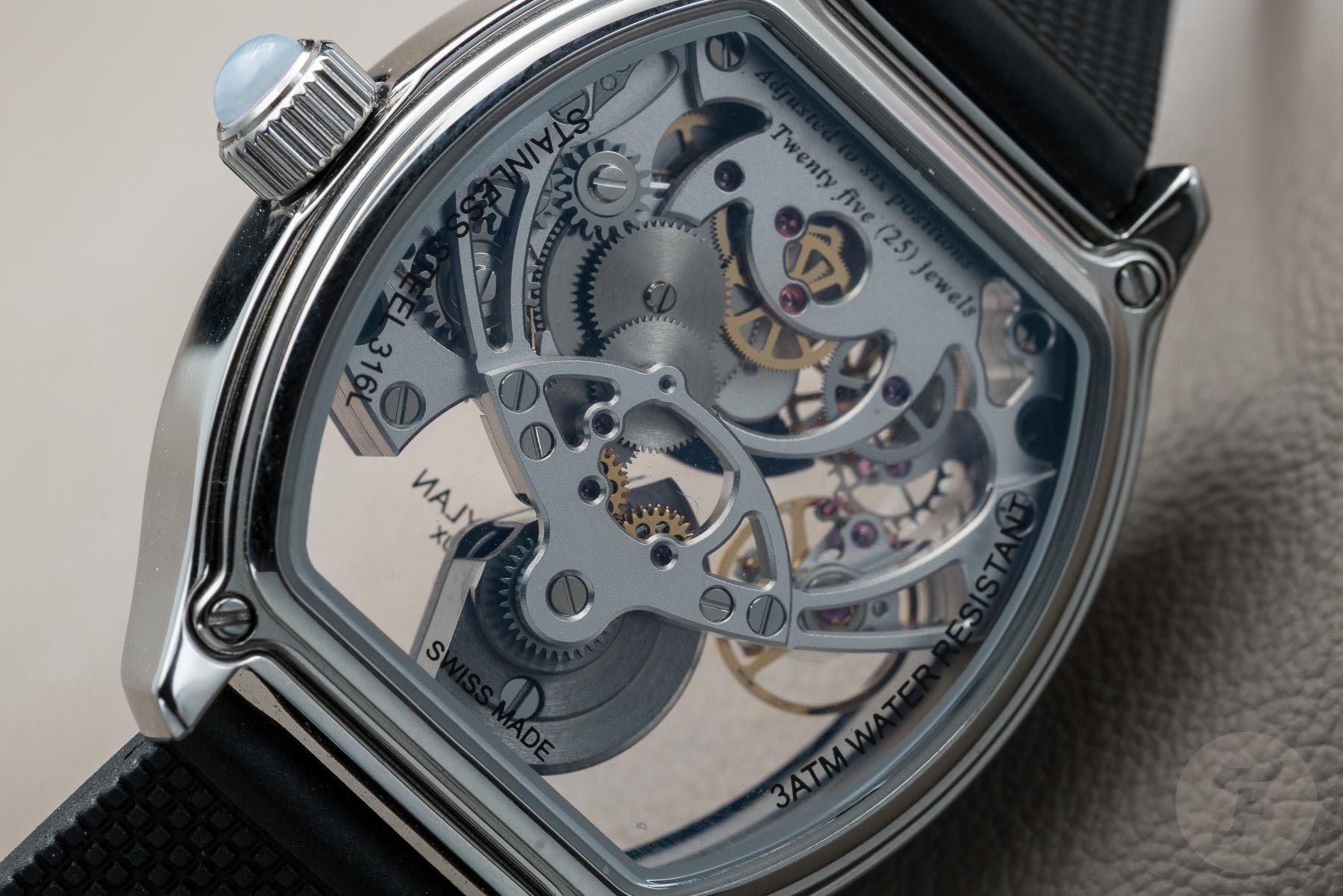 Tuesday, August 31st, 9:00 AM — Bianchet
The day kicked off with an unusual visit to Bianchet. The relatively young brand (founded in 2017) was operating out of a small apartment just a few yards from the Beau Rivage epicenter of the event.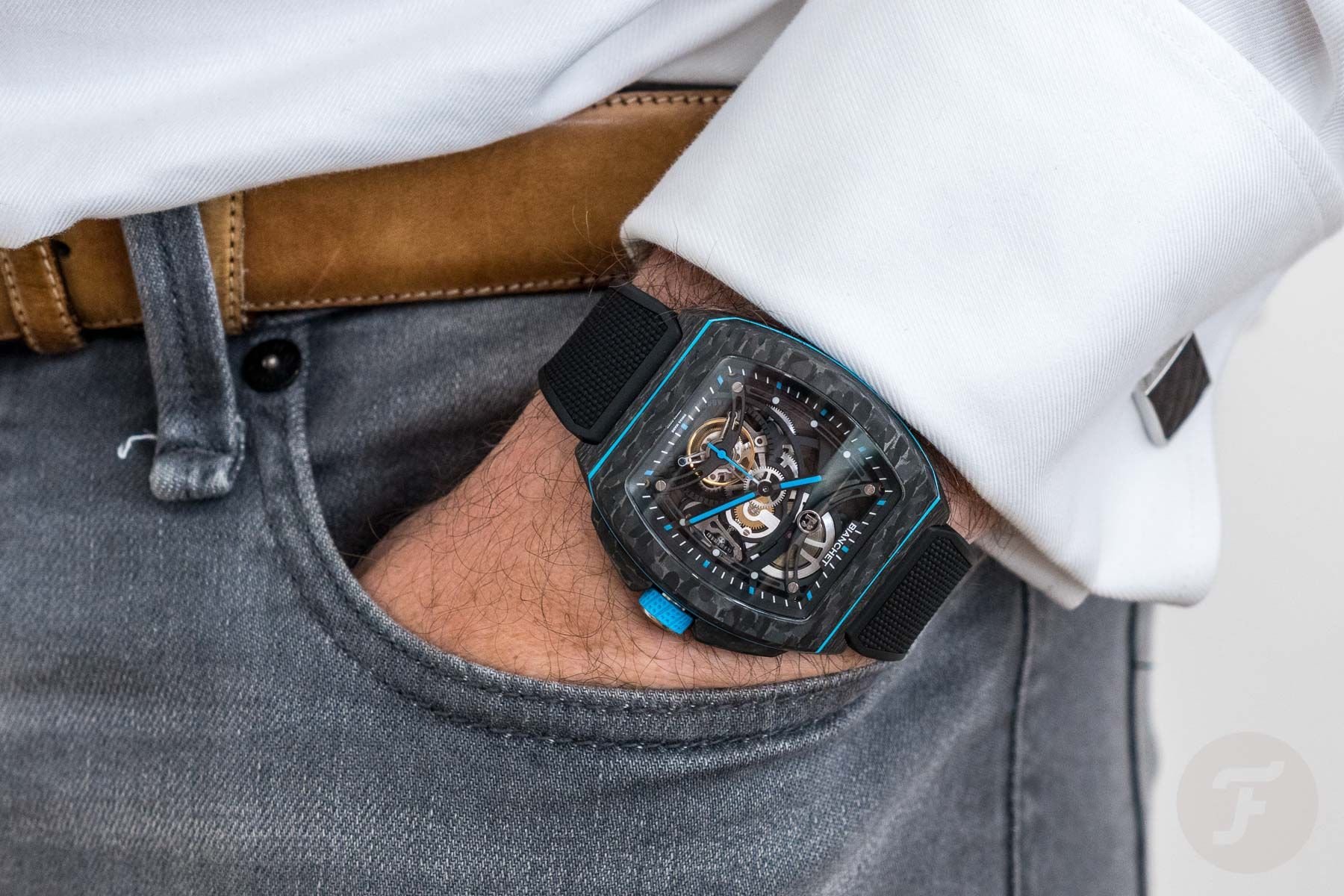 We saw a titanium and a carbon version of what is otherwise the same watch and listened to the story behind the design. Everything, the case, and movement architecture, is built using the golden ratio. Seeing these design codes in practice is always interesting, but the question is always does the product justify the science of aesthetics behind it?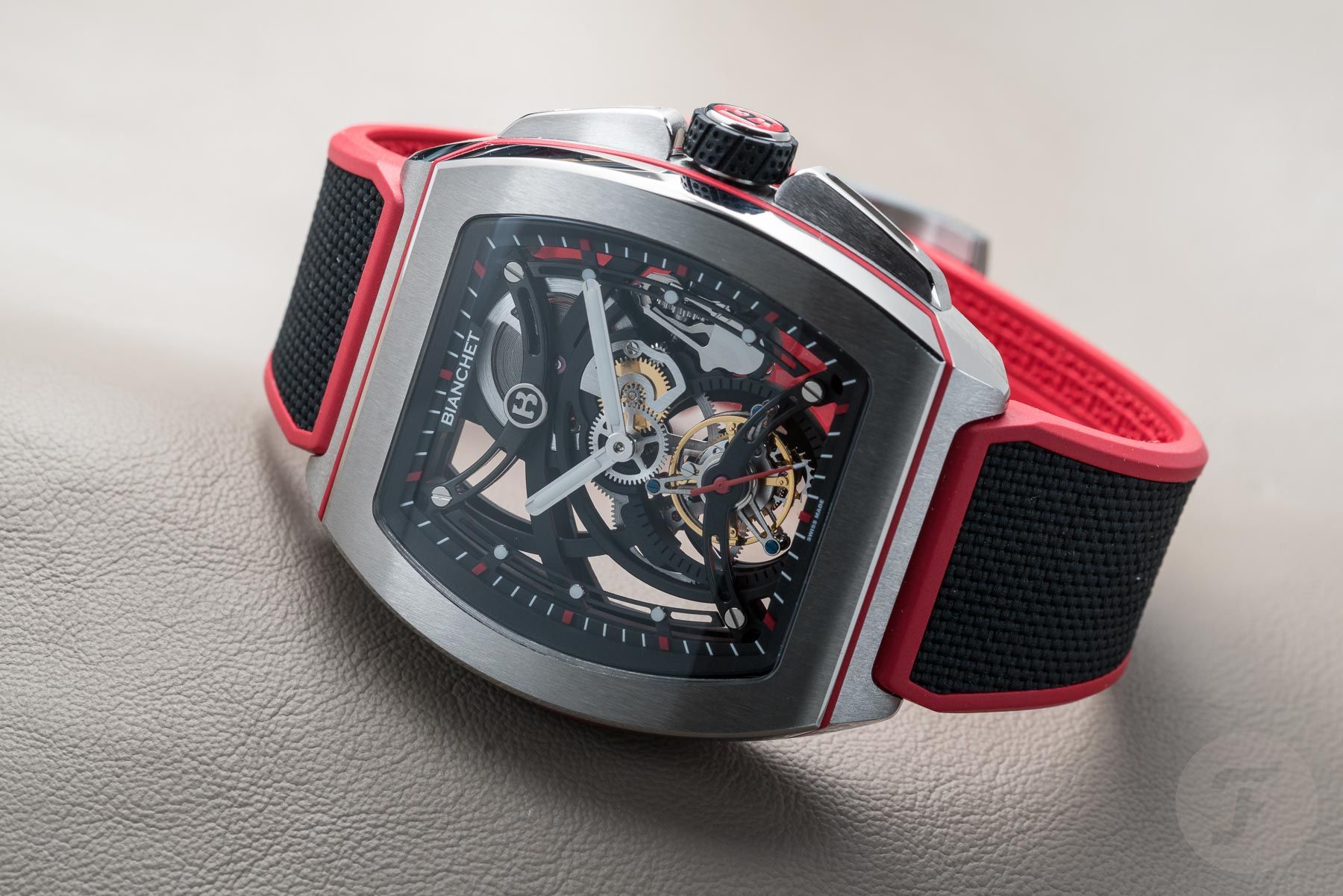 Monday, August 30th, 18:00 PM — Czapek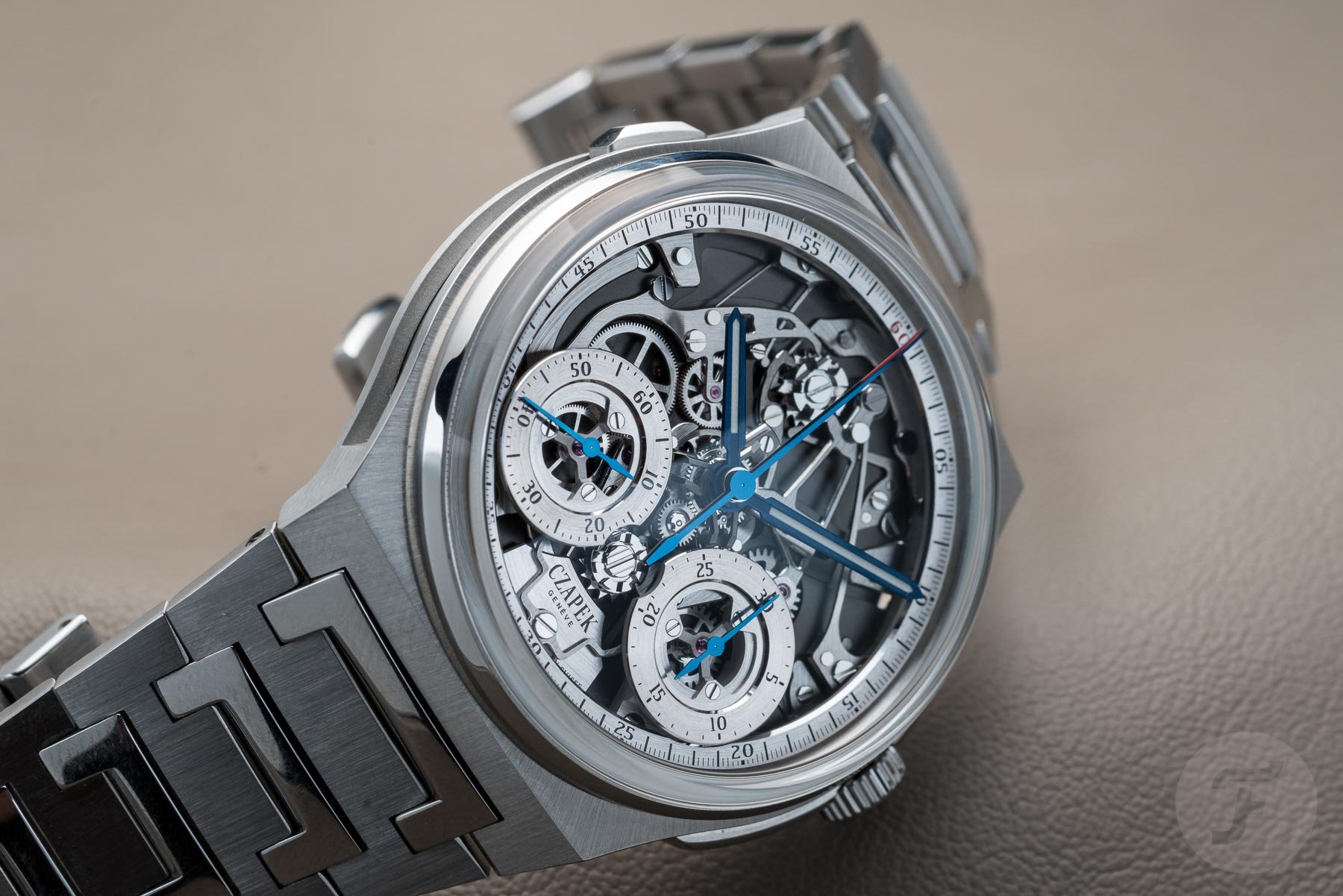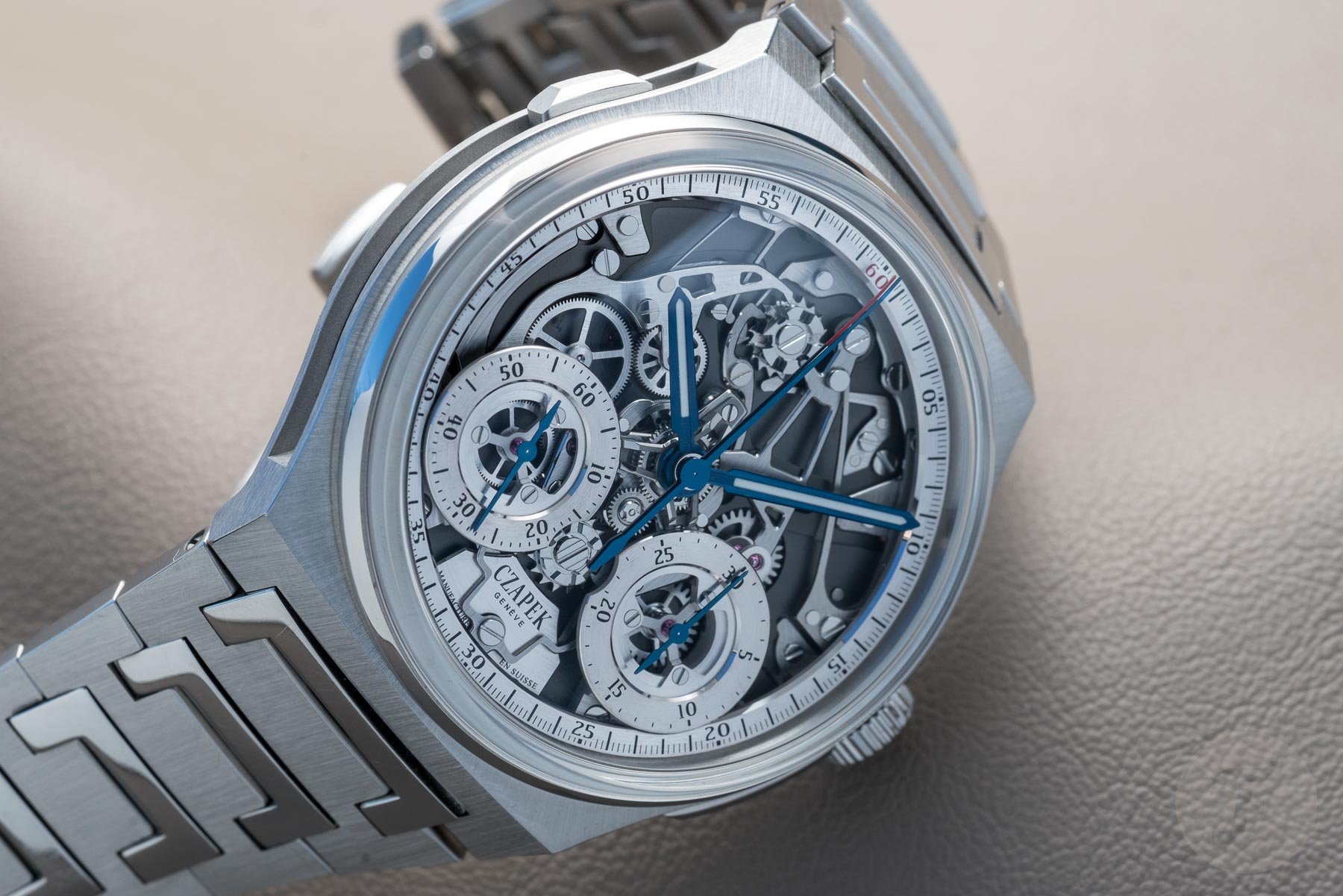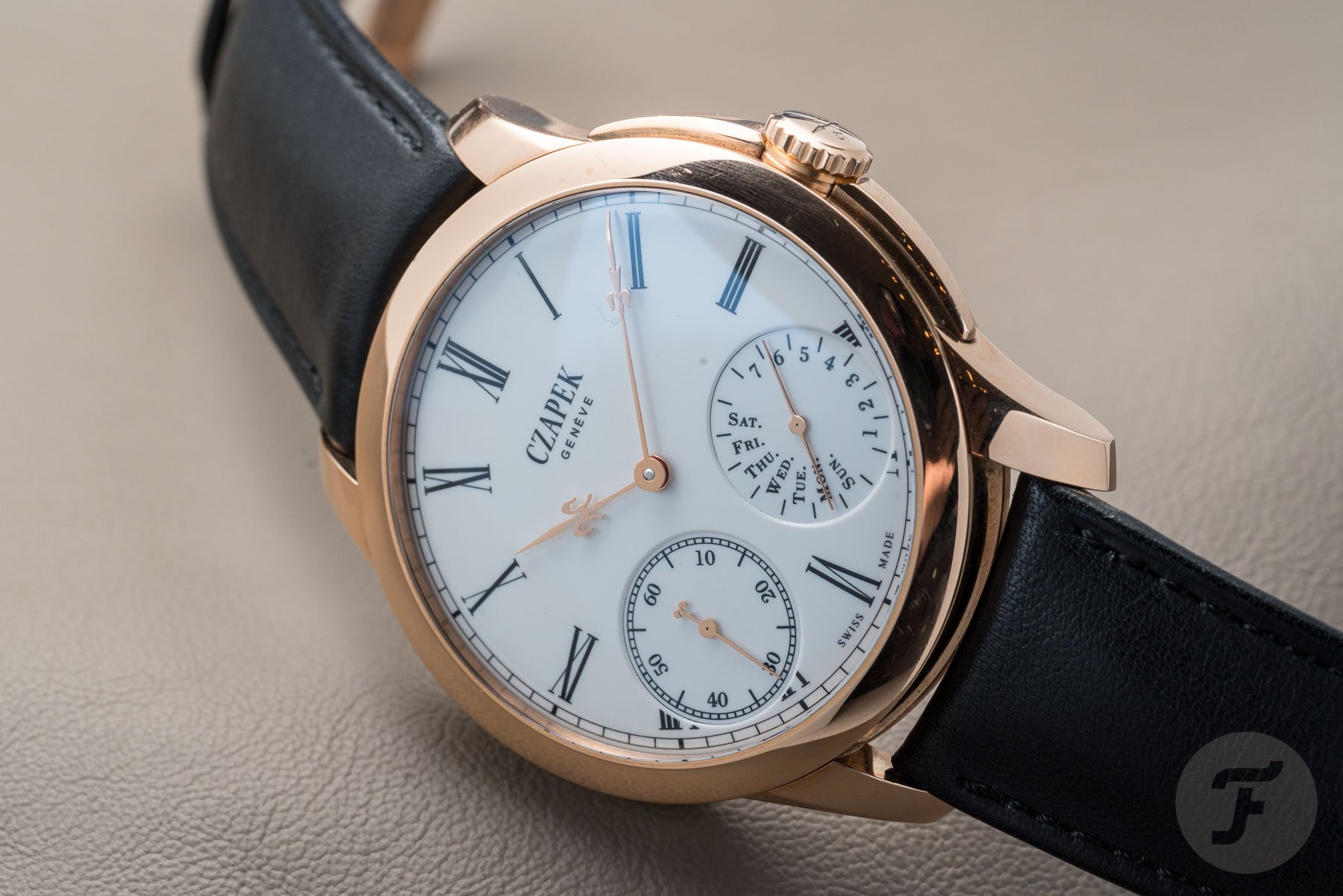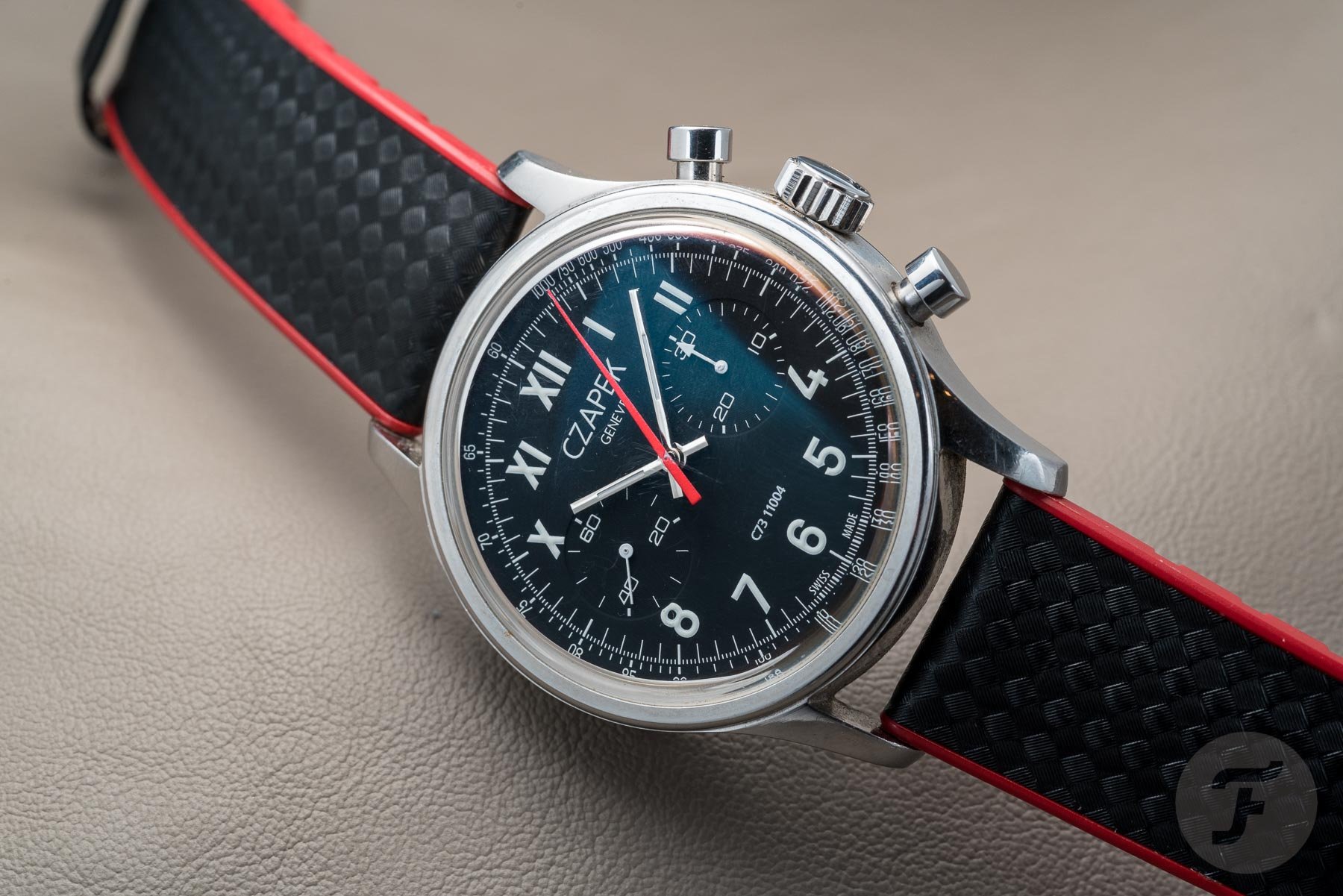 Monday, August 30th, 17:56 PM — Ferdinand Berthoud leaves it up to you
The caliber FB-T.FC-RS with tourbillon and fusée-and-chain transmission. Only 20 examples of the new Régulateur Squelette movement will be produced and housed in a choice of round or octagonal cases. You can pick the shape of the case and the material. I asked if there were any limitations regarding materials and the answer was clear, it had to correspond with the historical context of the brand. So recycled plastic is a no, ceramic probably a yes. And platinum and any type of gold won't be a problem either. The one in the picture I took a few snapshots of – much nicer images will follow in the near future on Fratello – is carburized stainless steel. It's called the FB 1RS.6.
Party in the front and the back
The octagonal 44×13.95mm case in carburized steel, has undergone a special treatment that messed up the atoms. But I also resulted in a case that's nearly as hard and therefore scratch resistant as ceramic. The two transparent sapphire portholes are also something quite special.
Pay special attention to the shape of the tourbillon bridge on the front of the watch. It's an exquisite shape and beautifully finished. The regulator-style watch has central seconds powered directly by the tourbillon at 6 o'clock. At 12 o'clock, you see the minutes. The hours are digitally displayed between 1 and 2 on a sapphire disc, and the power reserve indication is displayed between 10 and 11.
17 gone, still 3 left
When you turn the FB 1RS.6 around, the fusee-and-chain transmission will blow you away. The thing with this haute horlogerie creation is that no picture even comes close the telling the physical story of the watch. When you hold it, look through a magnifying glass, try it on, you sense the magic. The enchanting experience in steel will set you back €251,000. 17 movements have already been spoken for by the way, so hurry if the price isn't abracadabra for you.
More information on Ferdinand Berthoud's official website.
Monday, August 30th, 16:00 PM —  De Bethune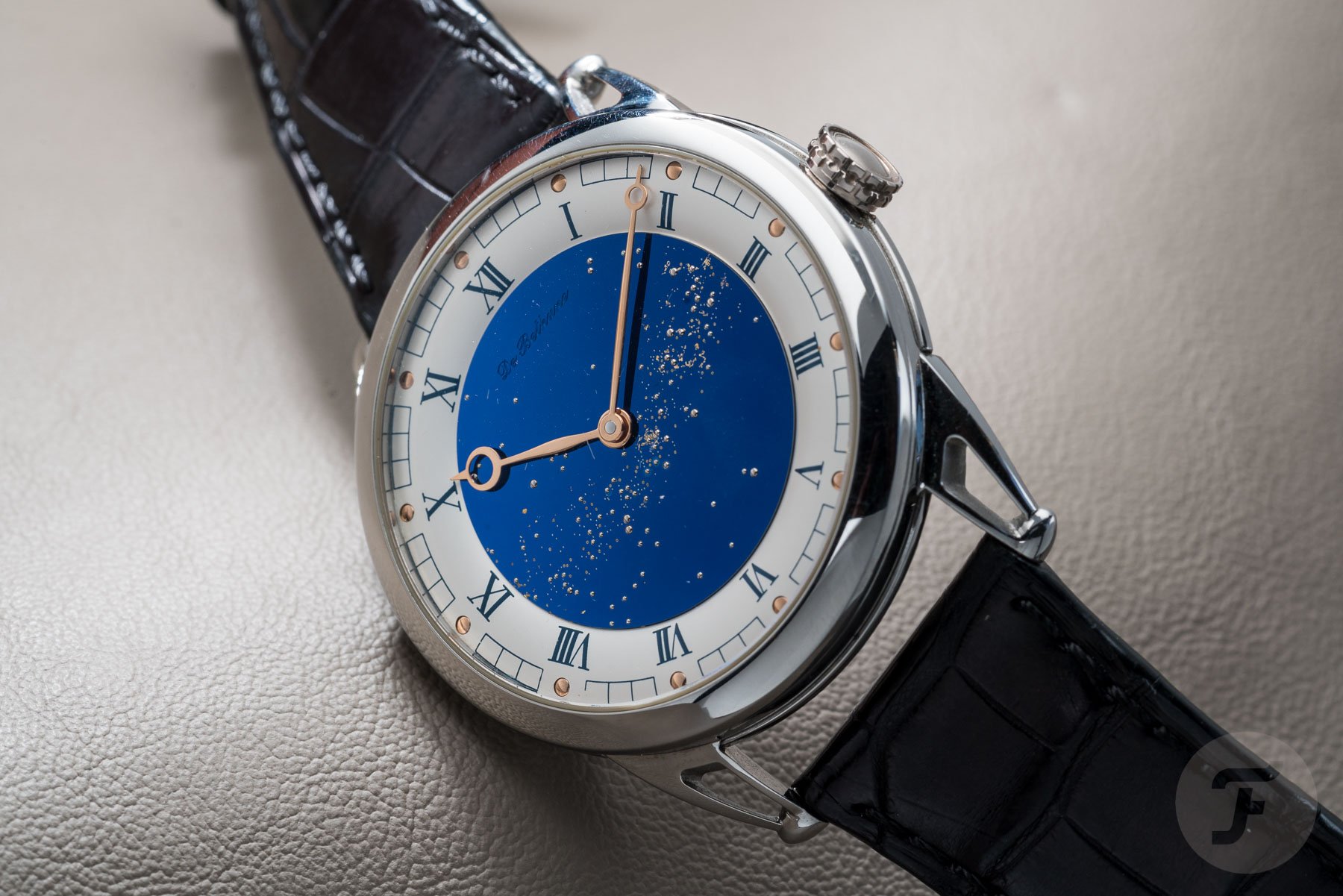 Monday, August 30th, 15:00 PM — H. Moser & Cie.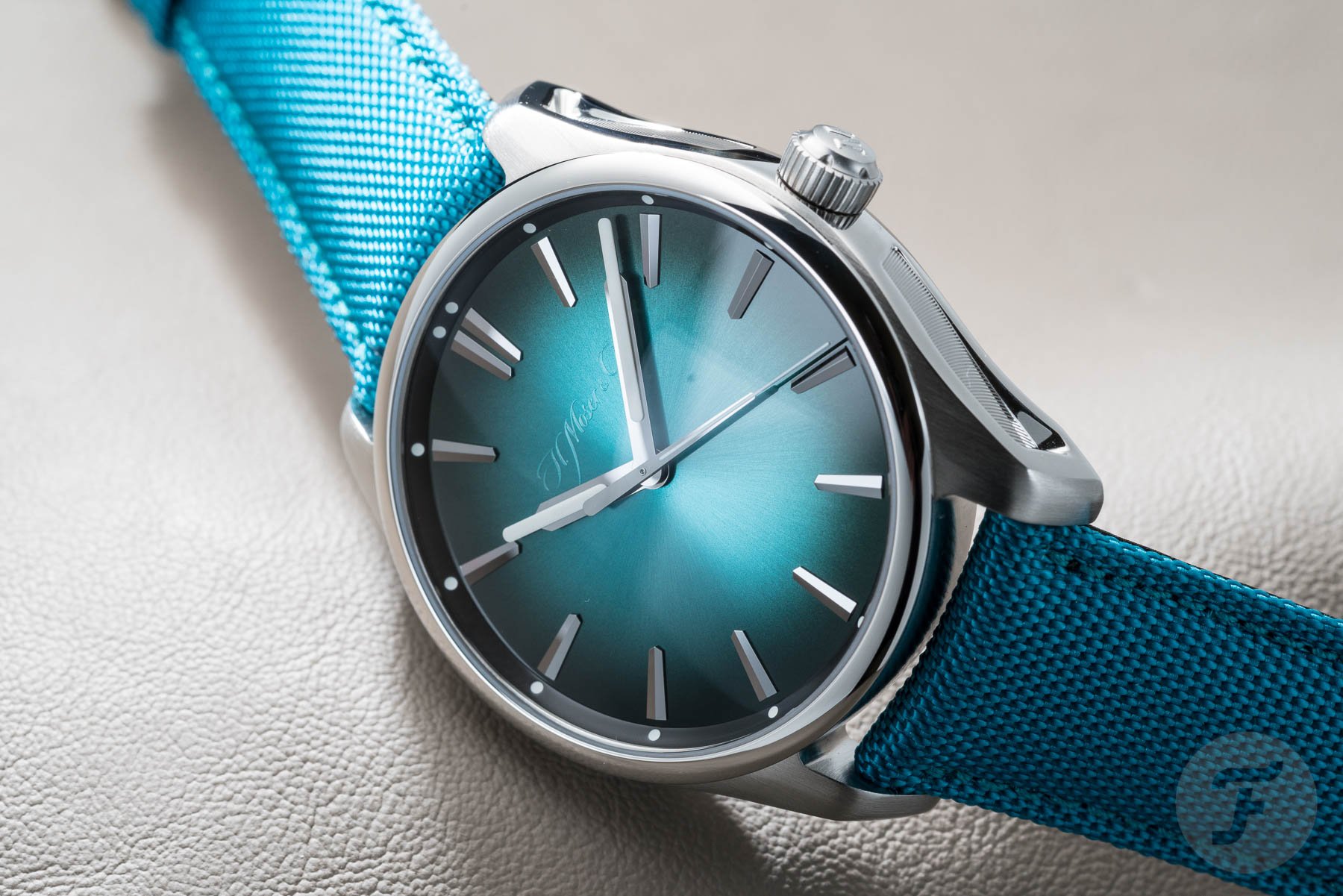 Monday, August 30th, 14:51 PM — URWERK meeting ongoing
Dave has come face-to-face with his watch industry hero, Martin Frei. I haven't told Martin he is Dave's hero, although I have warned him that Dave is likely to steal the show watches so he needs to keep an eye on him…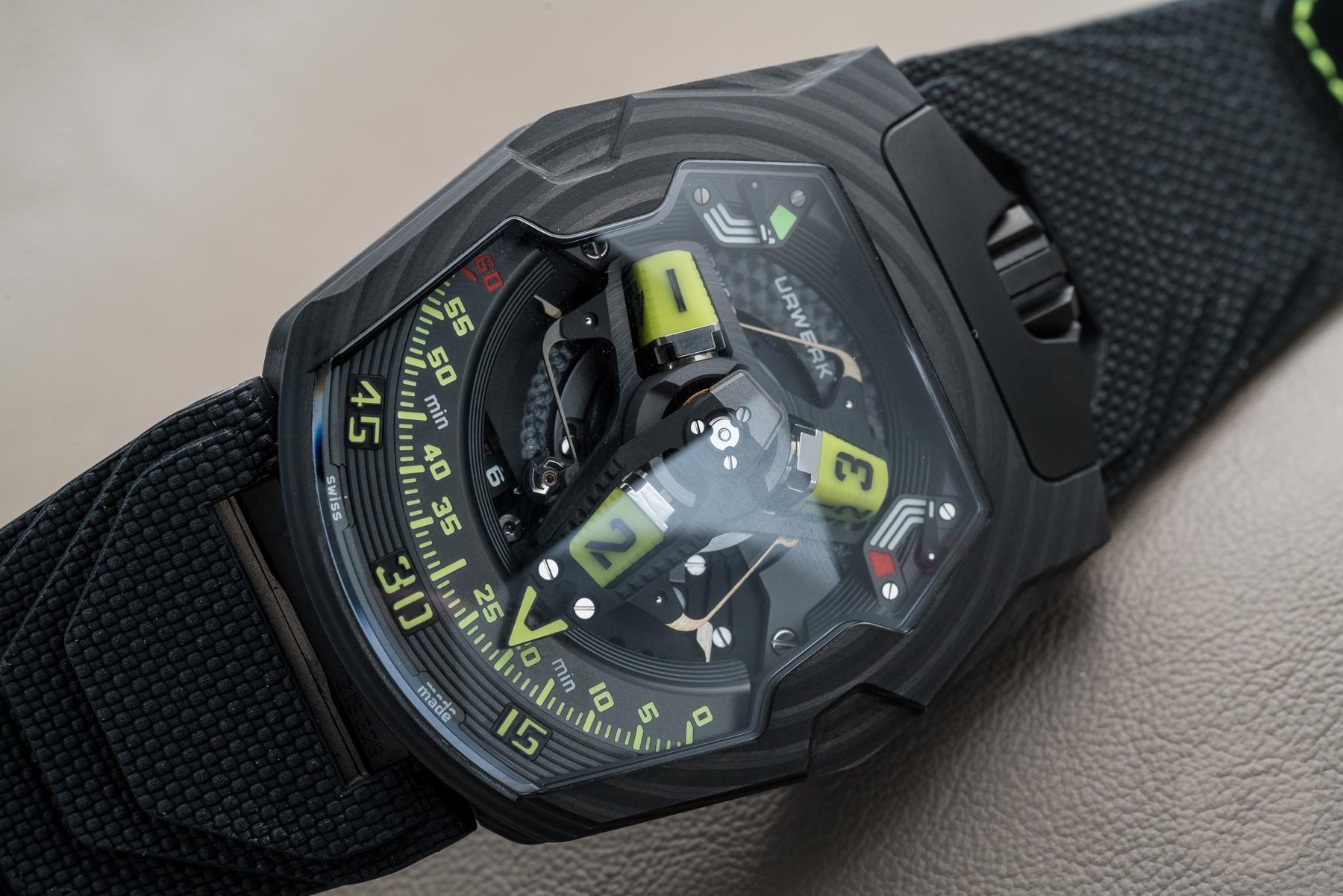 Monday, August 30th, 14:30 PM — URWERK meeting
Dave is sweating pure excitement. CTP carbon has that effect on him. He's sitting across from Pierre from URWERK being presented the new UR-220 SL Asimov. In fairness, it is stunning. One of the odder things about this watch (and the thing stealing the majority of our attention) is the rubber strap.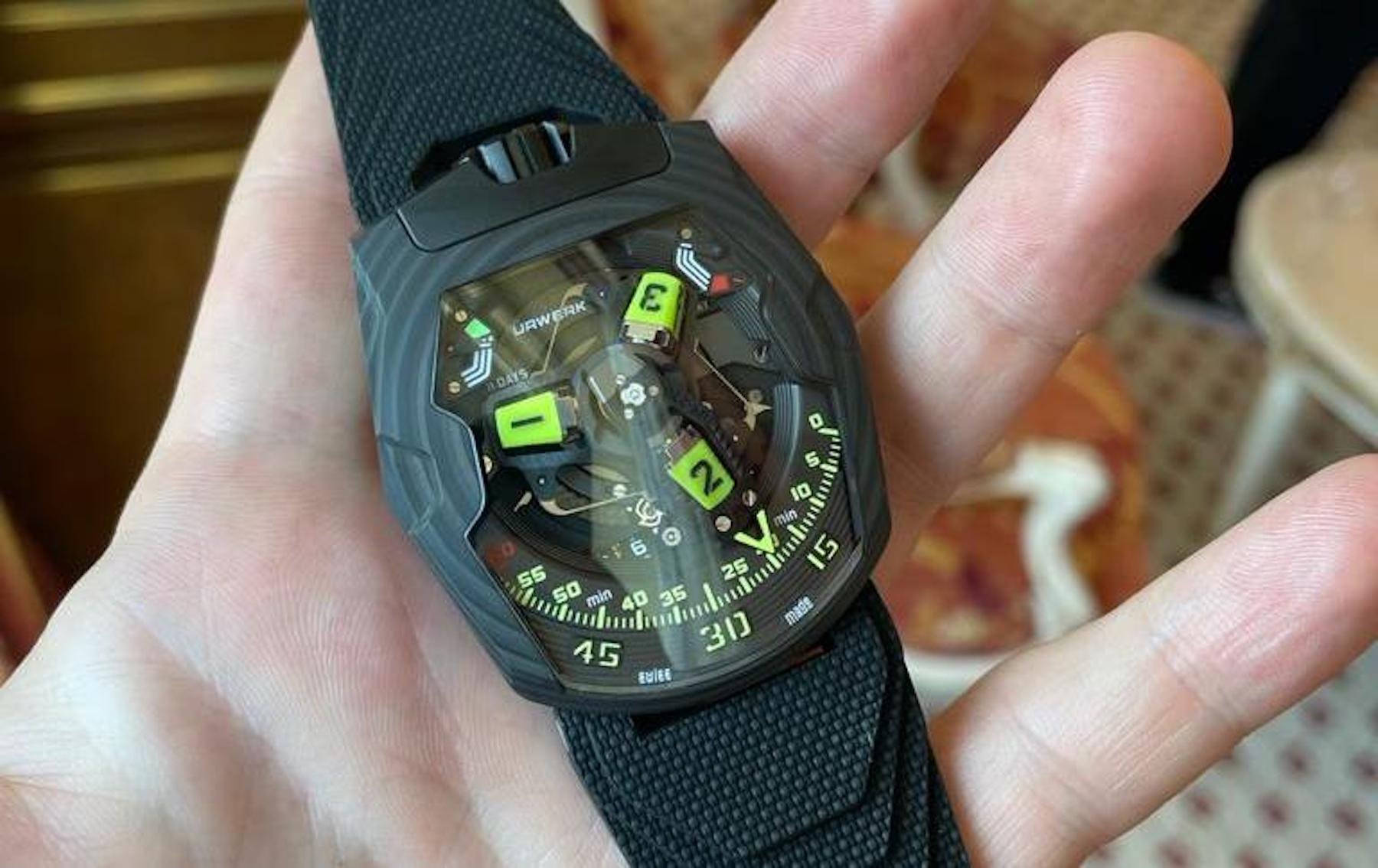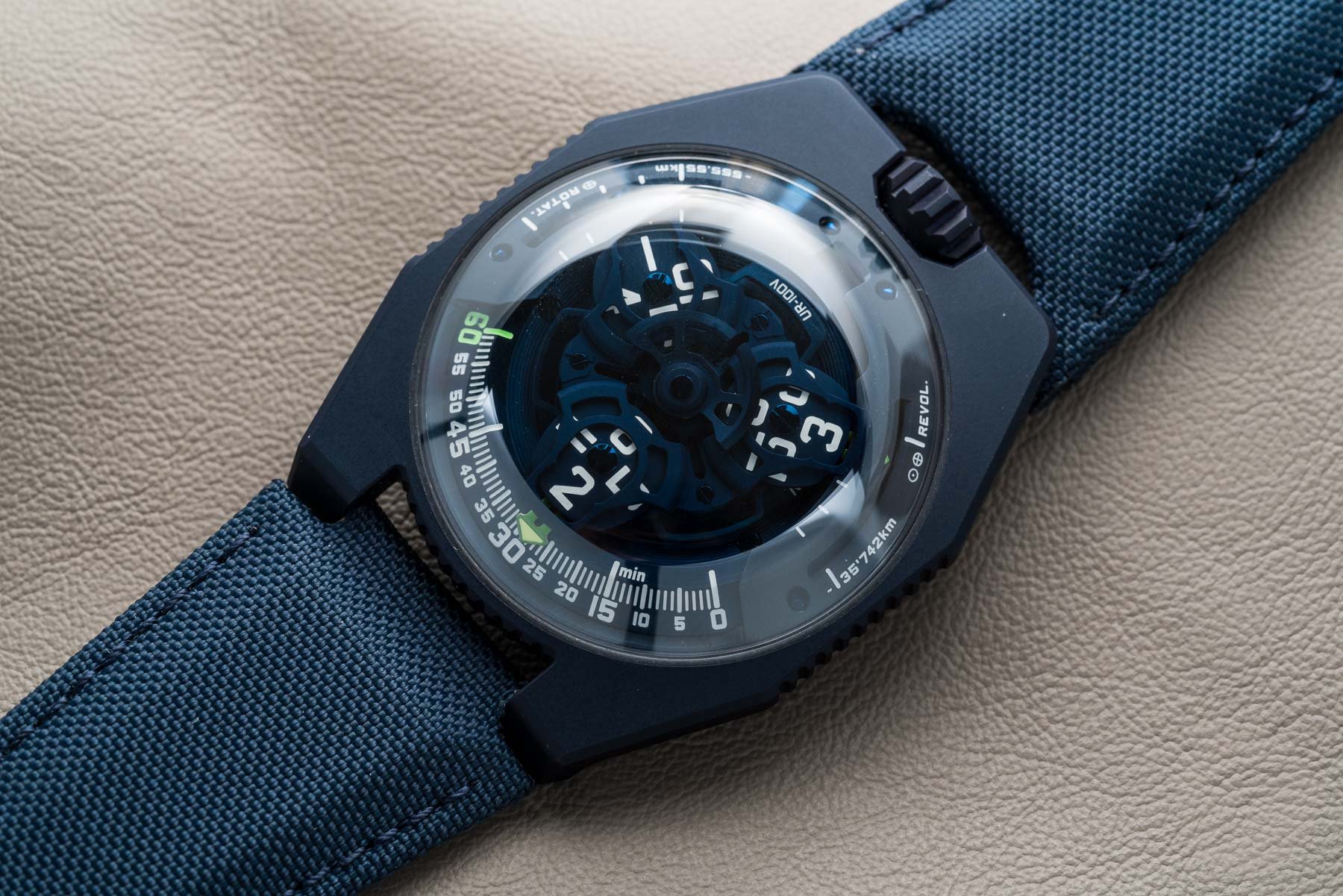 It's vulcanized, but the tail end of it and a small square on the 12 o'clock side has been "pricked" with a very fine needle, resulting in a soft-touch surface akin to suede. It is thoroughly bizarre, but lovely to rub between one's fingers. This kind of strap is solely for the UR-220 series save for one single exception (and that's the watch we've got for you below).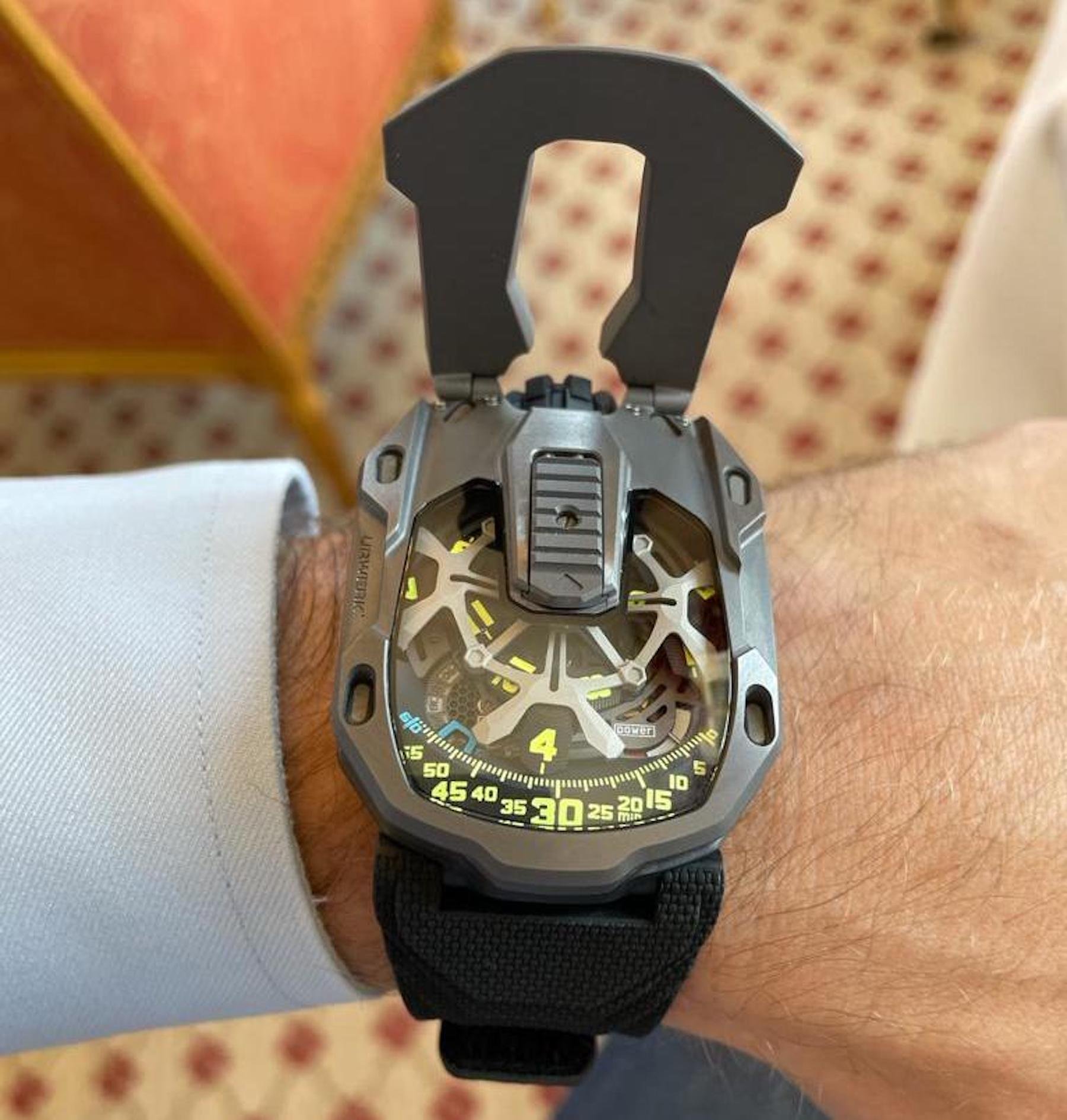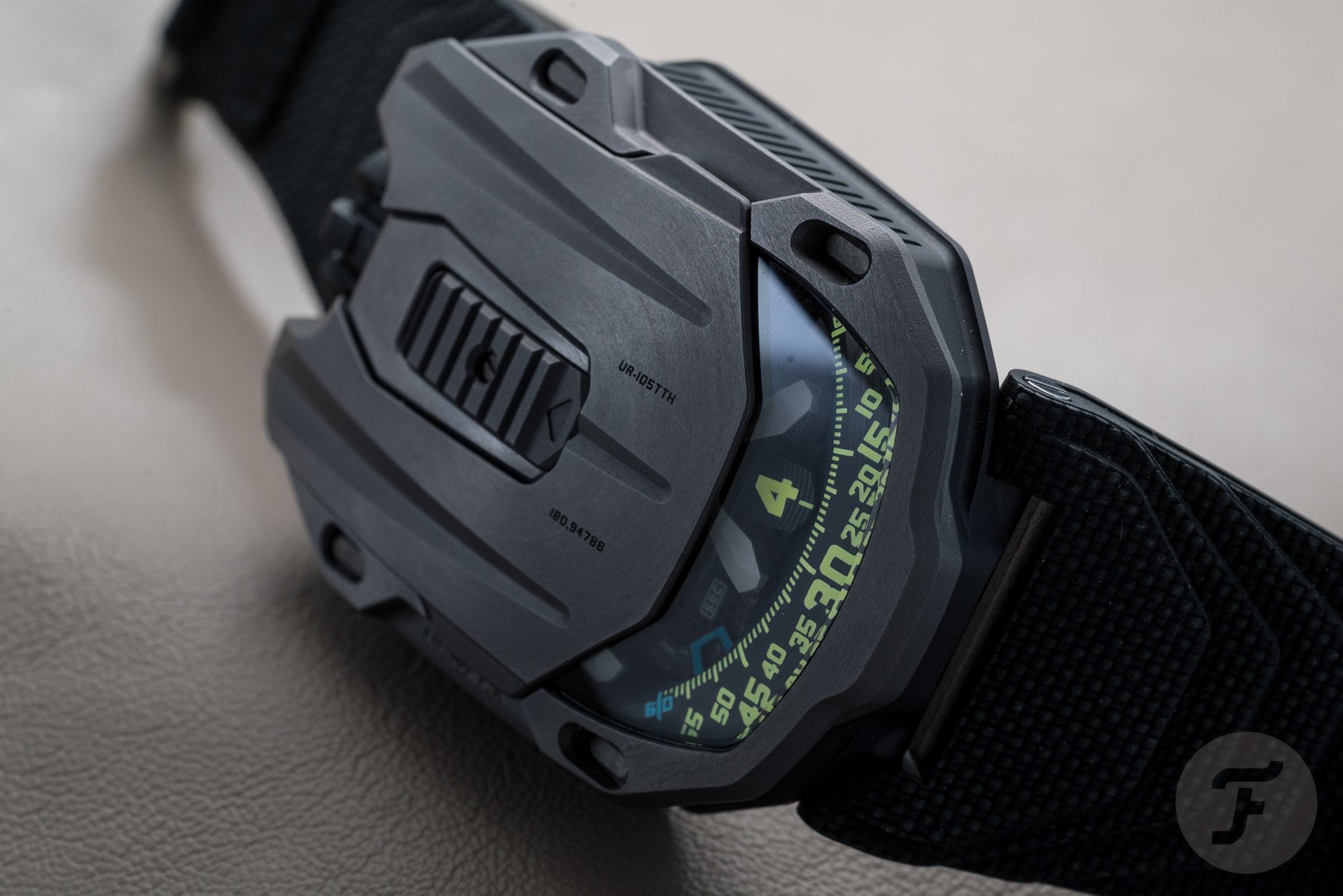 If, however, you like heavier timepieces, take a look at this hulking beast. The UR-105 Tantalum hull is, yeah, made of tantalum. And you can really tell. Even on the rubber (also "fluffed" in places) this watch weighs a figurative ton. A cool pop-up "lid" allows the wearer to pop the hood in a very novel fashion. It's like a very (very) modern take on a hunter pocket watch. And we love it.
Monday, August 30th, 12:30 PM — Vacheron Constantin Manufacture Visit
After a rather cloak and dagger procedure to get into the Manufacture, we were shown into a rather fancy video room set up to await the watches. The setup was really quite fancy so I am looking forward to hopefully seeing some interesting new videos from Vacheron Constantin soon!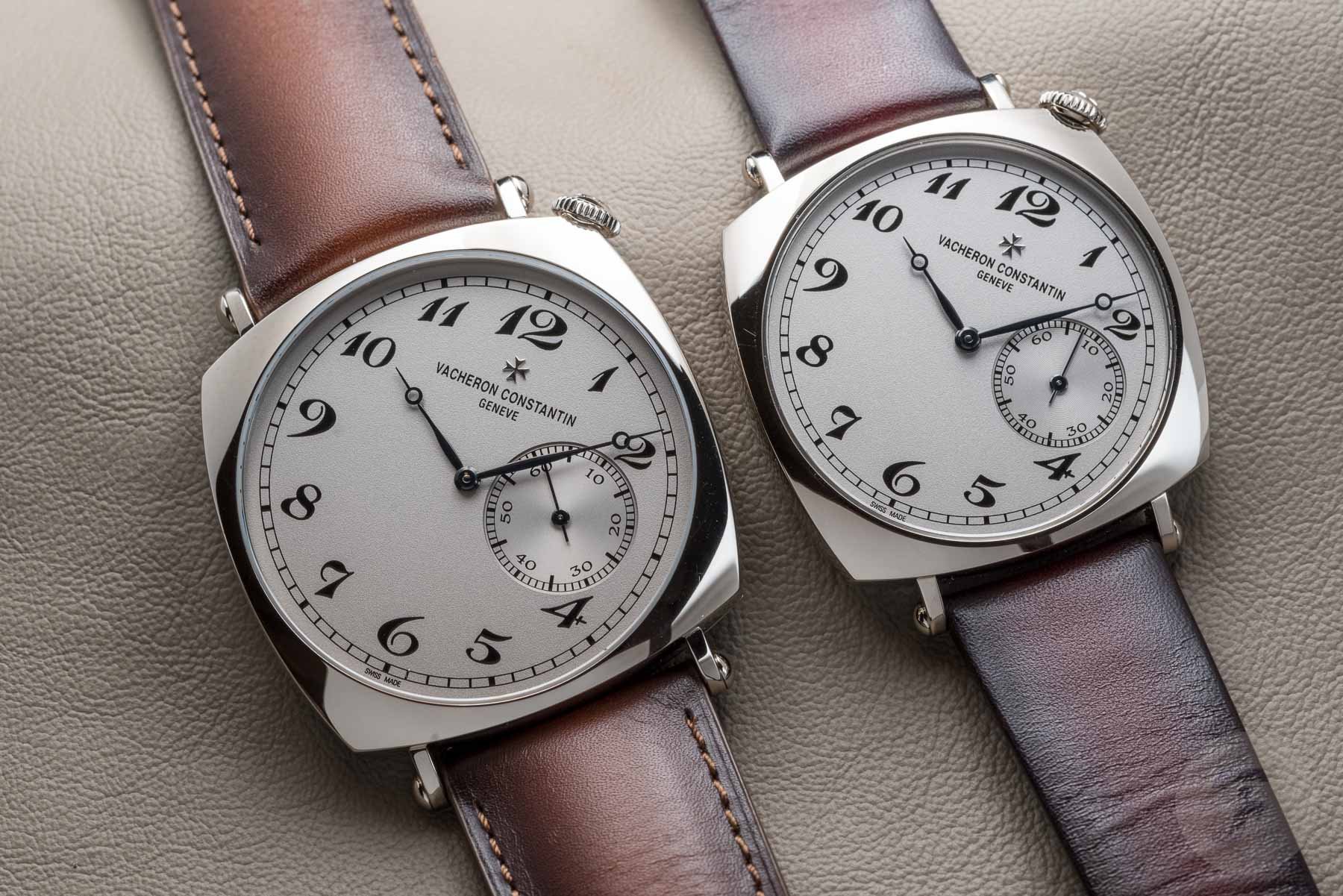 Beautiful leather straps from Seraphin, France, adorn the Vacheron American models.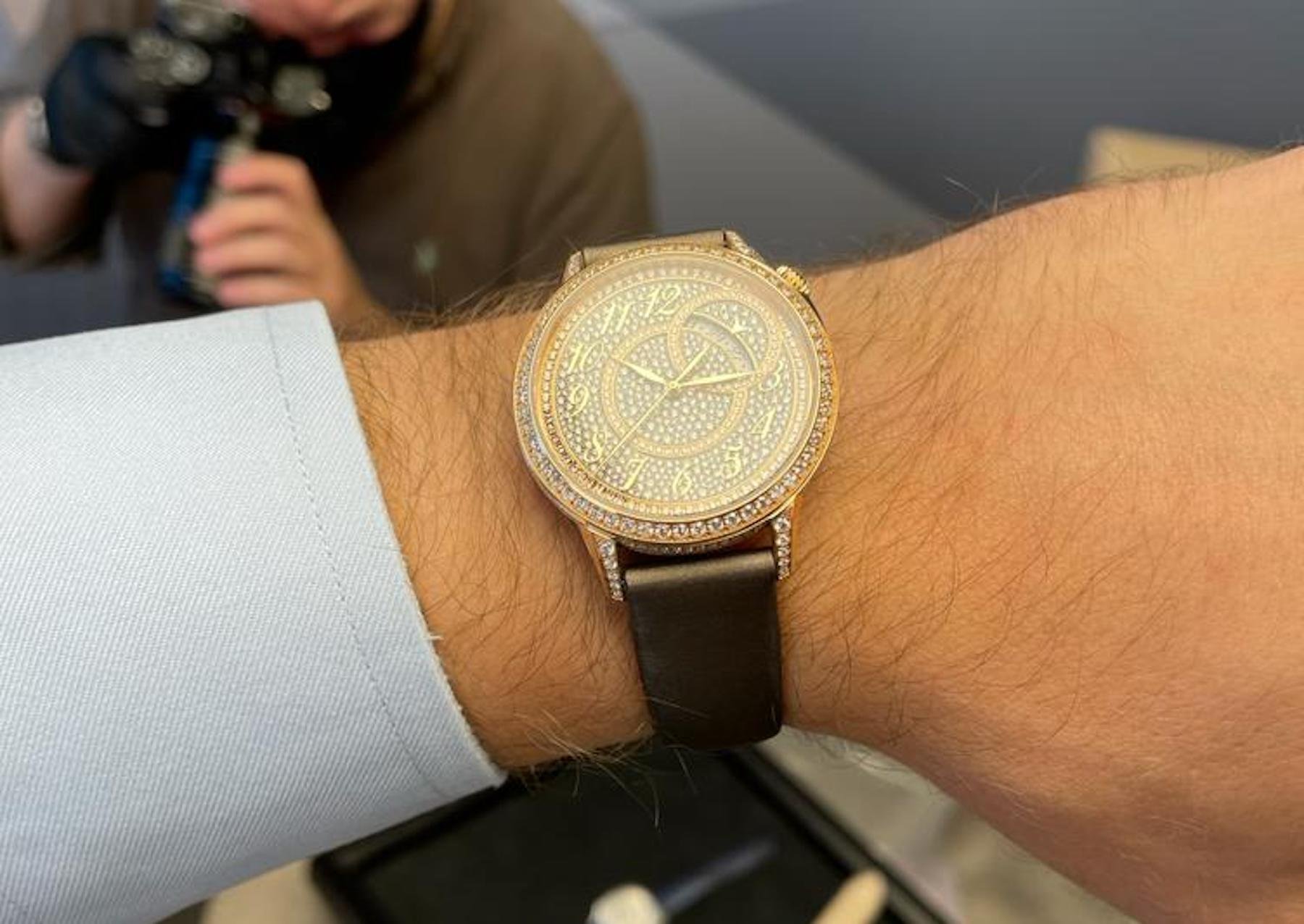 The star of the show really was quite something. As with many of the amazing things we are fortunate to see at these events, it's under embargo. However, the wait is definitely worth it and expect to see more oat 9am on the 22nd September. It is definitely worth the wait!
Monday, August 30th, 11:30 PM — Frederique Constant kicks things off
The morning started off with a quick trip outside of Geneva town center to visit event partner Frederique Constant at the brand's rather impressive manufacture. Although the majority of the novelties we saw were embargoed for dates later in September, getting the chance to see the Monolithic assortment up close was pretty stunning.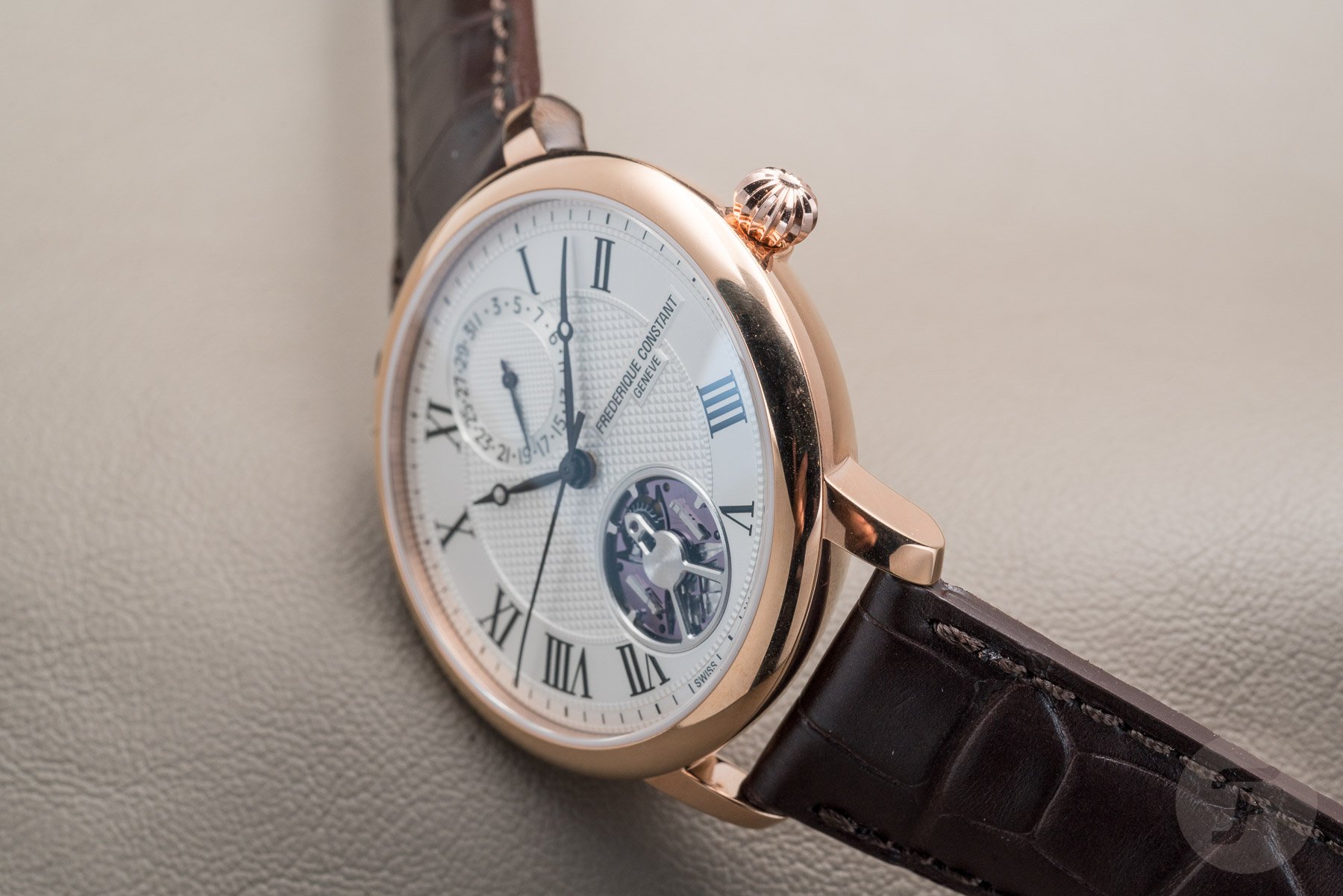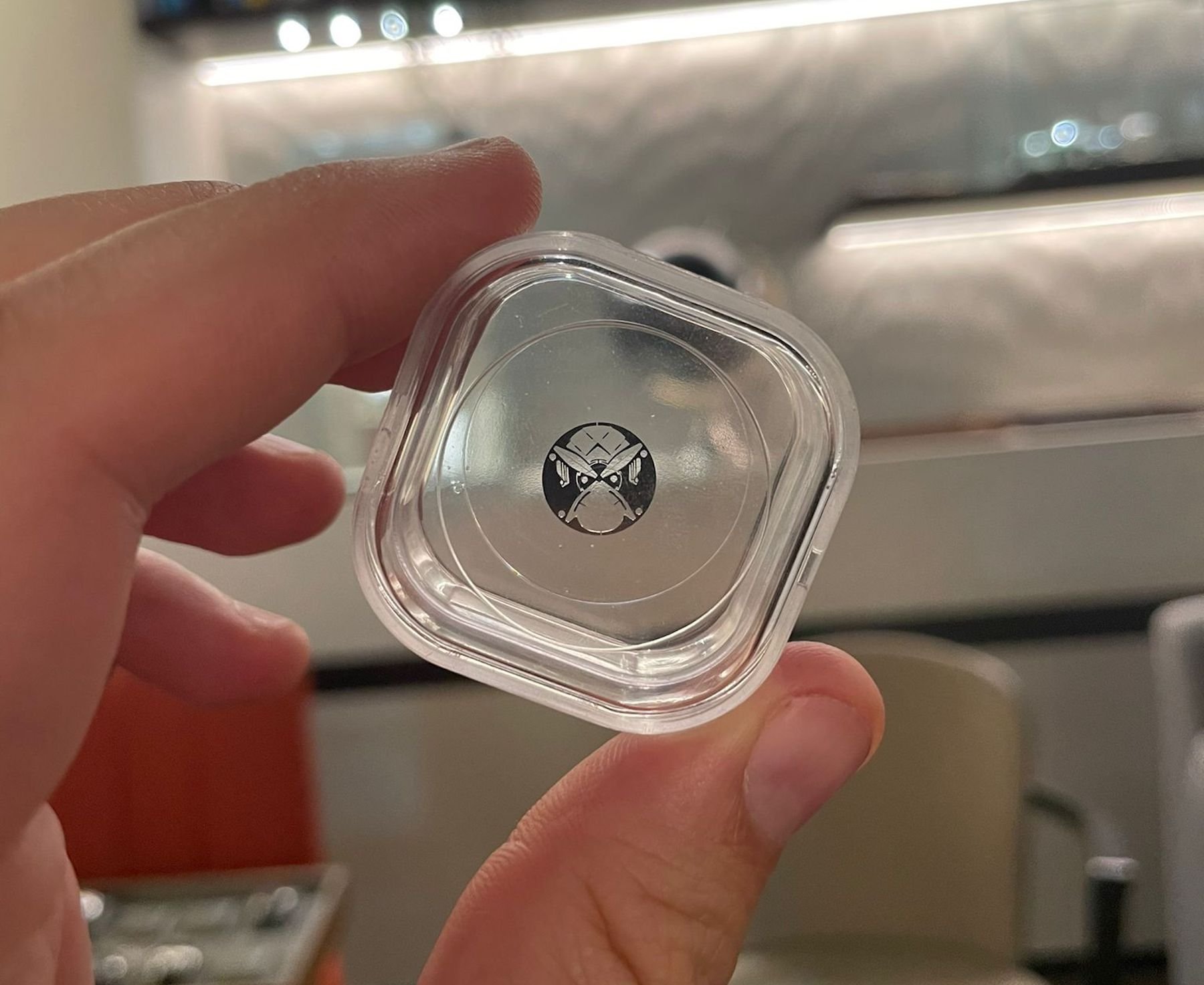 The Monolithic regulation system operates at 40Hz (yes, forty Herz). It is the fastest mass-produced oscillator in mechanical watchmaking. The future of this proprietary technology looks bright with the brand planning on rolling it out across different collections (particularly more modern watches from the range, which might sit better with would-be consumers put-off by the classical visage of the debut models).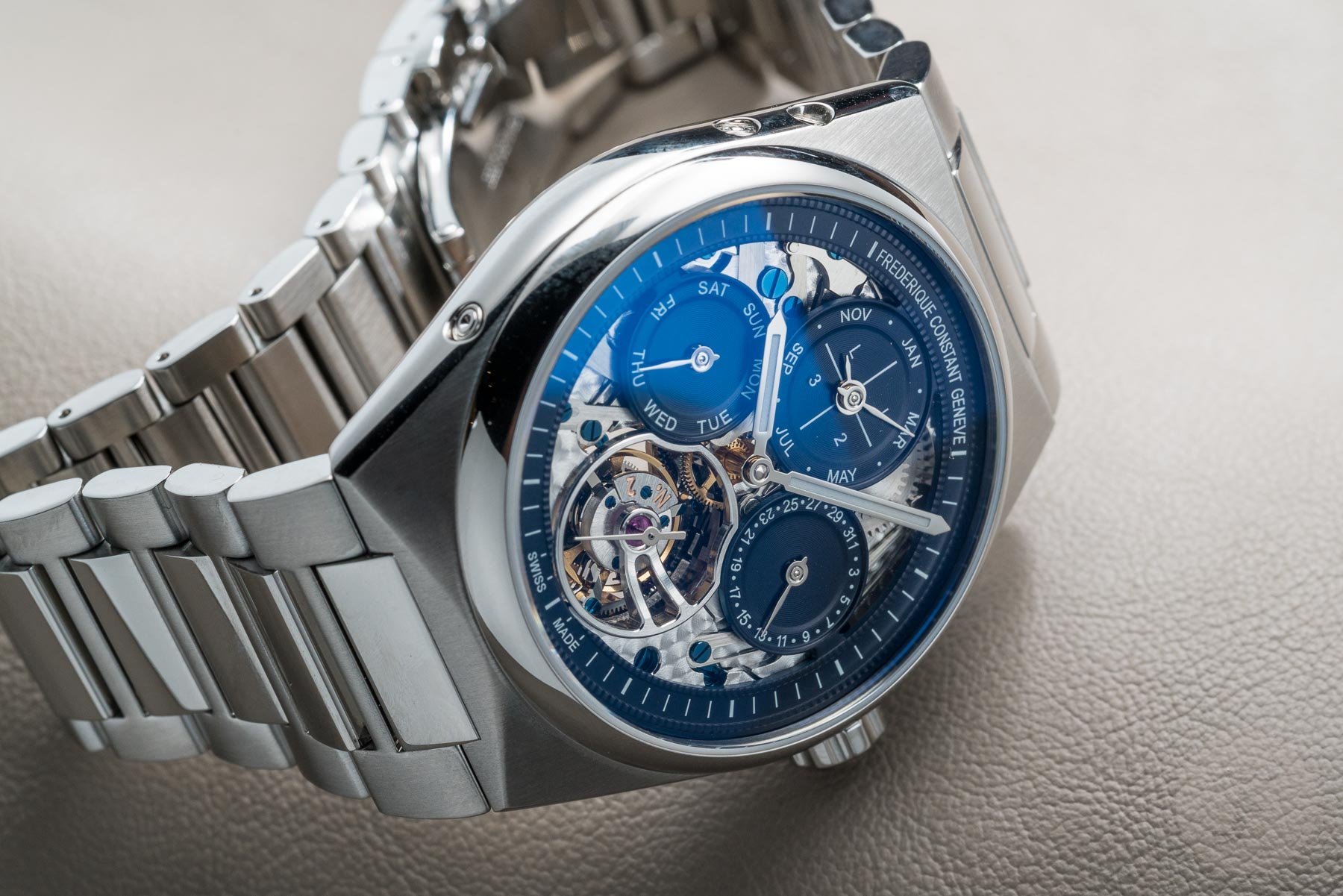 FC's QP Tourbillon was a beauty. Interestingly enough, on a personal level, it took switching out the bracelet for the rubber strap to really open my eyes to its beauty. The rubber strap added a very different, sporty character. Which do you prefer?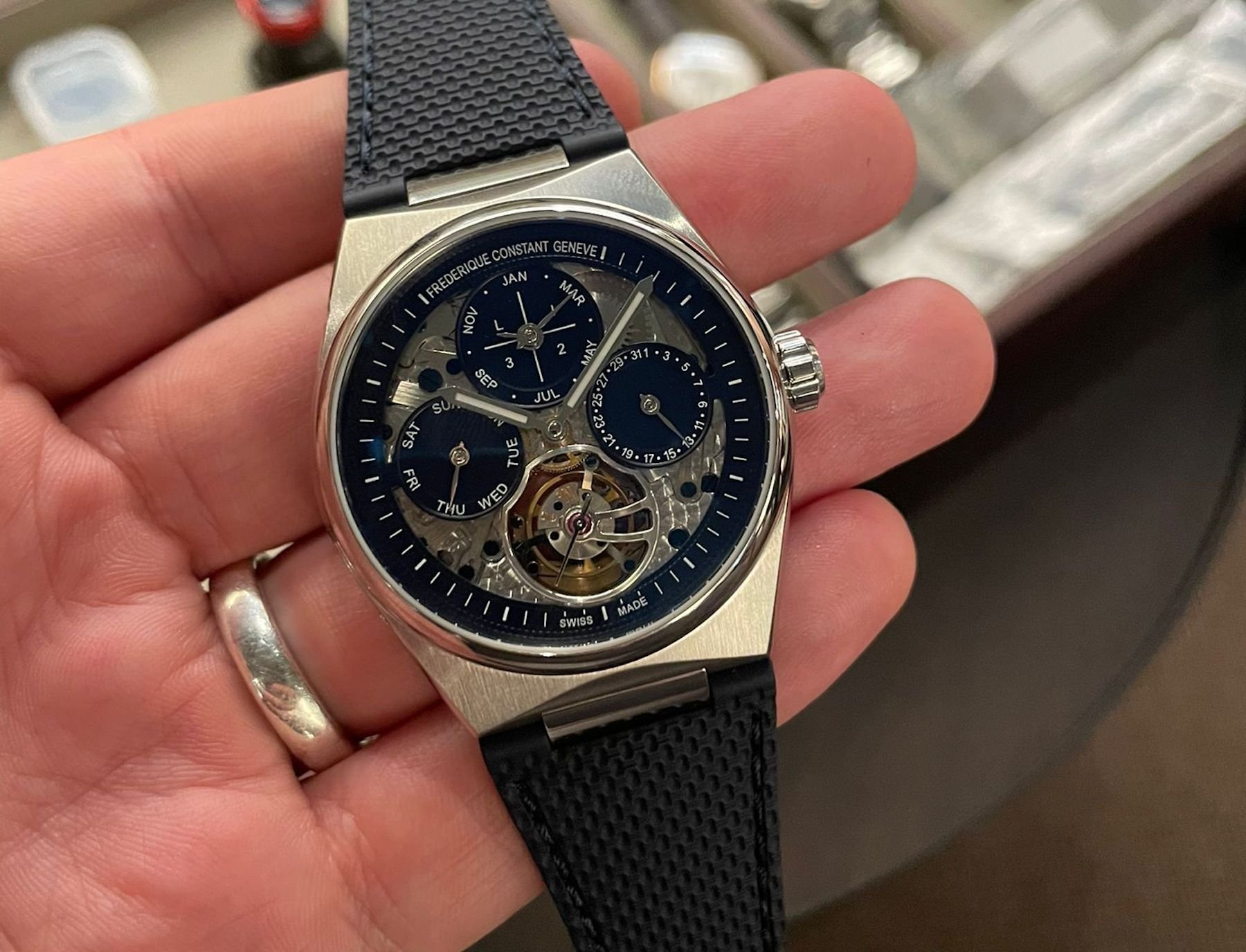 Interestingly, the take-up of the technology was relatively even across all markets, with the German consumers perhaps responding best (relatively) to the new development. I was curious to know if the acceptance of such a technology had been noticeably slower in more conservative markets (specifically Switzerland), but it doesn't seem to be the case. Given the fact all pieces are sold out it looks like this "humming miracle" will continue to feature in the brand's line-up for years to come.
Monday, August 30th, 9:00 AM — The Madness Begins
Hi all, Rob here. Team Fratello has convened in Geneva and we're ready to kick this thing off. Attending Geneva Watch Days this year we've got long-time team members RJ, Bert, Balazs, and Mike, grizzled industry vets in Lex and me, and a watch event rookie in Dave — a fine mixture, for sure!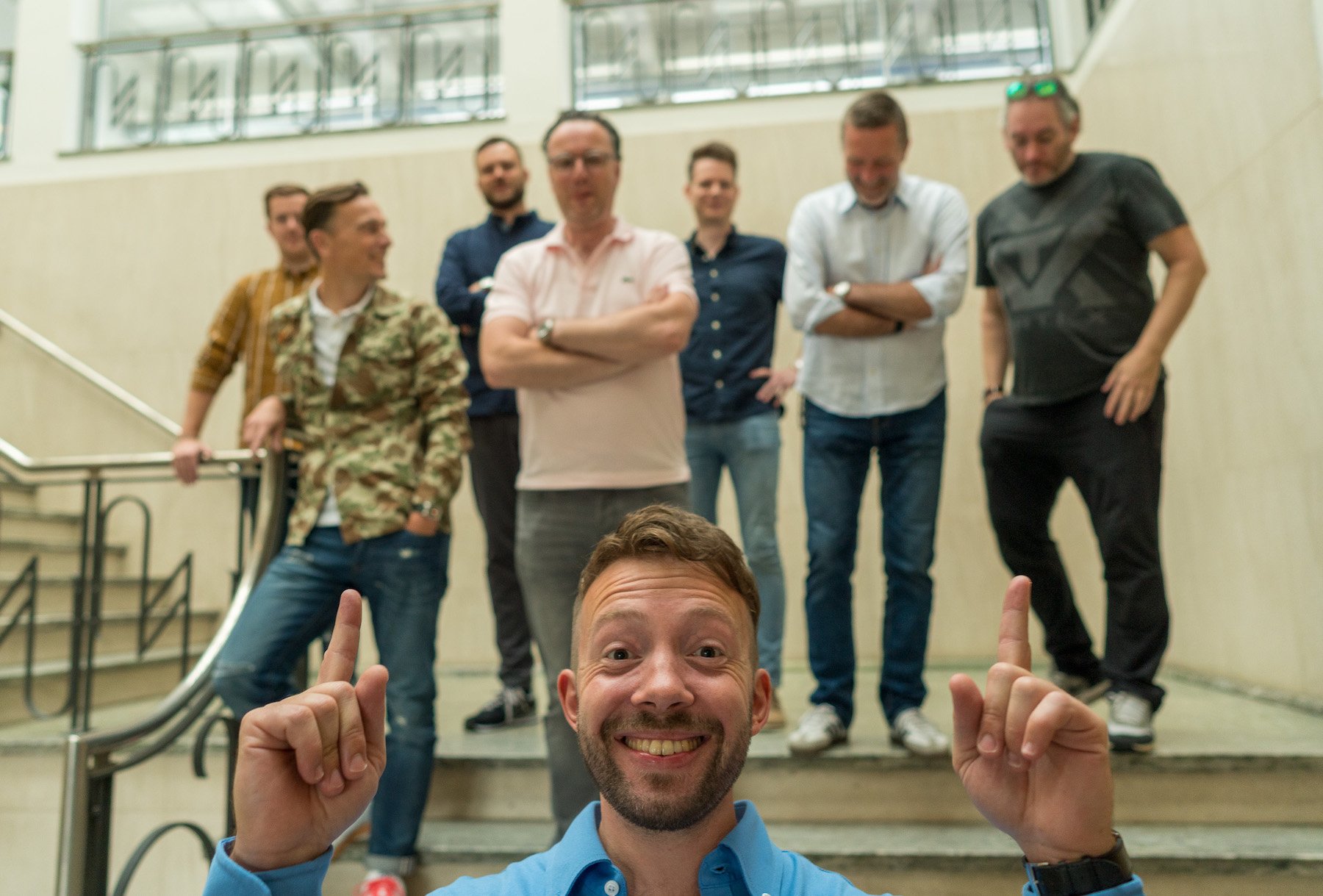 It's going to be busy, with each day packed with meetings from pillar to post. First up today is a trip to the Frederique Constant manufacture for Bert, Dave, and me. While not officially part of the Geneva Watch Days event, FC's HQ is too close for us to ignore. Meanwhile, Lex and RJ will head off to the Breguet boutique in the center of town to see what there is to be seen.
Our meetings back in Geneva commence at 2 pm with URWERK. Keep checking this article throughout the day, because we'll be updating during the visits and meetings as well as in between. You can follow my inter-meeting commentary on Instagram @robnudds.