Longines Heritage 1945 – Clean, Elegant, Timeless
Longines Heritage 1945
I can comfortably say that this year is about time-only watches. Not that we did not see any three-handed watches the previous years but the amount of coolness the brands present this year in this segment is remarkable. Omega (Railmaster), Montra (Triumph), Tissot (Ballade) or Nomos (basically any 2017 novelty) are just a few brands to mention with such watches. There was however one other brand that stood out; Longines. For many years now we got used to the fact that when it comes to BaselWorld we would see something great from them. We did not disappoint in them this year either. Their Flagship Heritage 60th Anniversary is spot on when it comes to being as close to the original as possible but what really stole the show for us was the Longines Heritage 1945.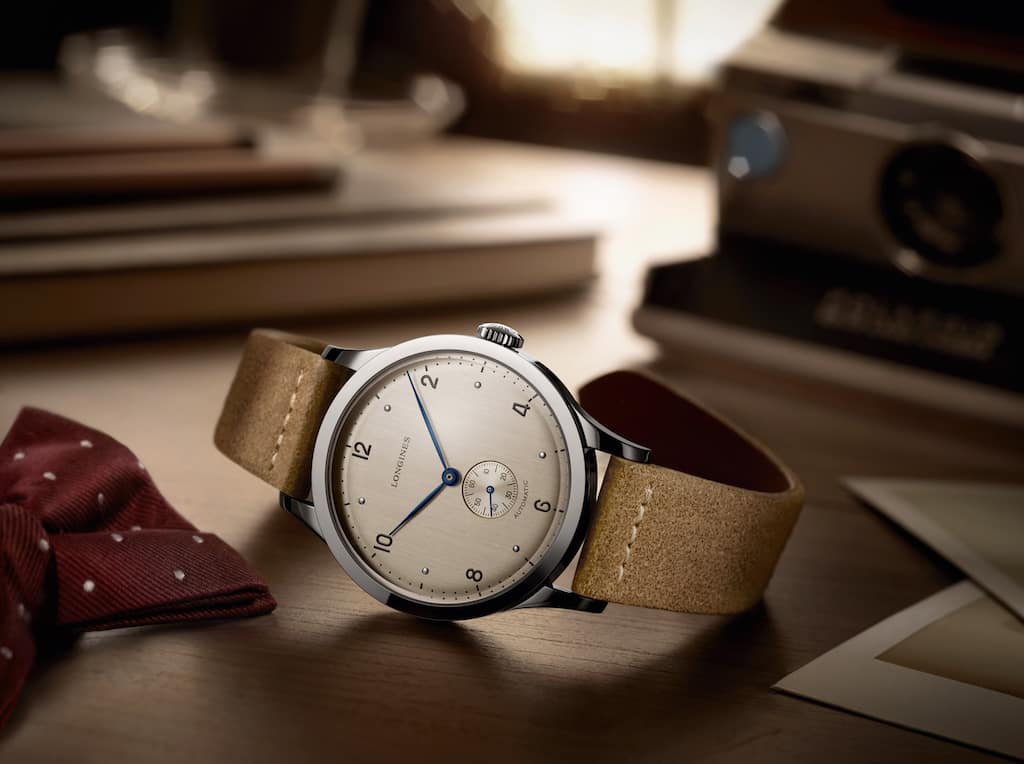 Timeless and Elegant
The watch perfectly fits into the Heritage collection of Longines. It is a beautiful clean design with a 40mm stainless steel round case and sapphire crystal. It has a water resistance of 30 meters, which is more than enough for such a watch. It's not a sports watch but an alternative for those days you want to leave the classical dress watch at home. The brushed copper dial has 6 Arabic numerals and 6 cabochons, giving the perfect balance to the Longines Heritage 1945 in terms of visuals. Blue steel leaf-shaped hands and an aged looking beige nubuck leather strap with steel buckle are the final touches of this great vintage-inspired piece. The original vintage piece from the mid 1940's is a show-stopper but the Longines Heritage 1945 also happens to be breathtakingly beautiful.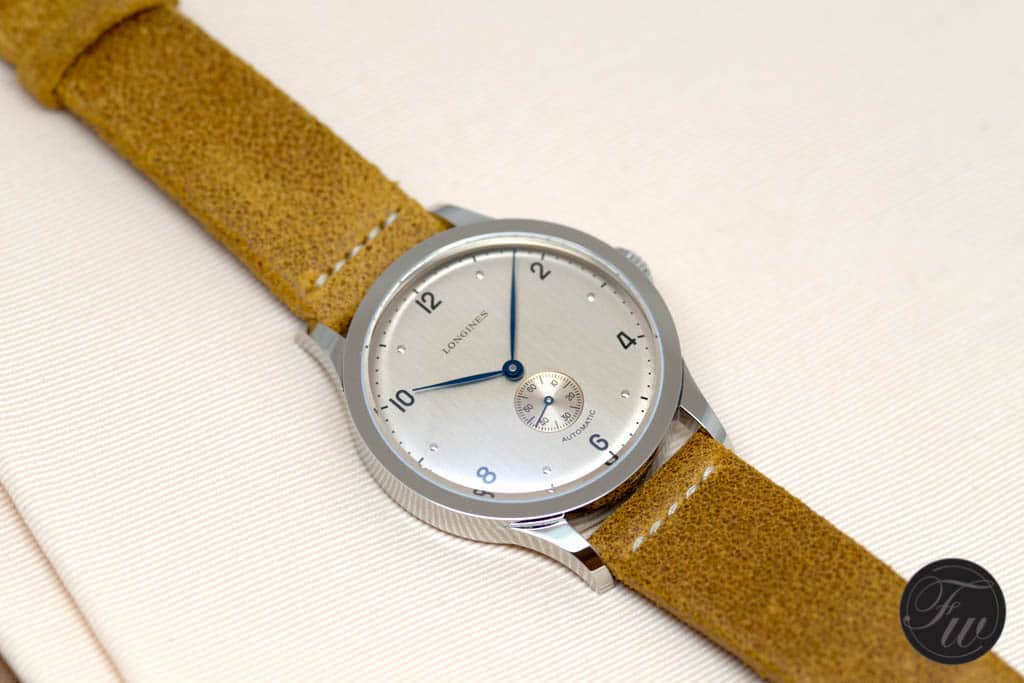 1945-2017
While the original model was equipped with a manual winding calibre 12.68Z, the new Longines Heritage 1945 houses the L609.3 (based on the ETA 2895/2). It is an automatic mechanical movement with 27 jewels and 42 hours of power reserve. However, I have to say that the movement here is not the most interesting feature. It is the overall design of the Longines Heritage 1945. A sleek looking yet robust time piece from simple materials that stood the test of time. Longines made the size of the watch bigger to adapt to today's standards but left the rest alone. I firmly believe that it is a watch for the vintage lovers as much for the guys who like modern timepieces.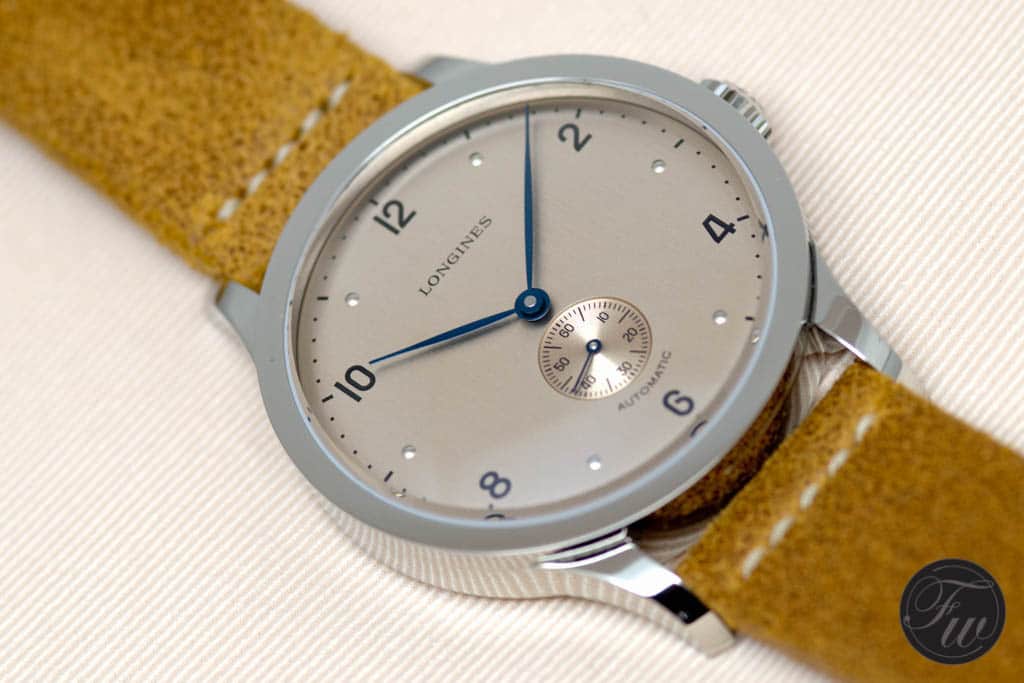 You can find all the info about the Longines Heritage 1945 and other 2017 novelties from the brand on their website.