Looking For Value: Watches That Punch Above Their Weight
Some watches just outshine their segment
I have gone on the record admitting that I am anything but a value hunter. Especially when it comes to unnecessary luxuries, I look to fulfill the desires of the heart, not the mind. But that doesn't mean I don't enjoy when watches punch above their weight. I do! Some watches, like David facing Goliath, unwaveringly take on competitors in much higher segments.
Today, I would like to have a look at a few that sprung to mind for me. These are watches with specific qualities or features that you wouldn't expect in their respective segments. Let's get stuck in!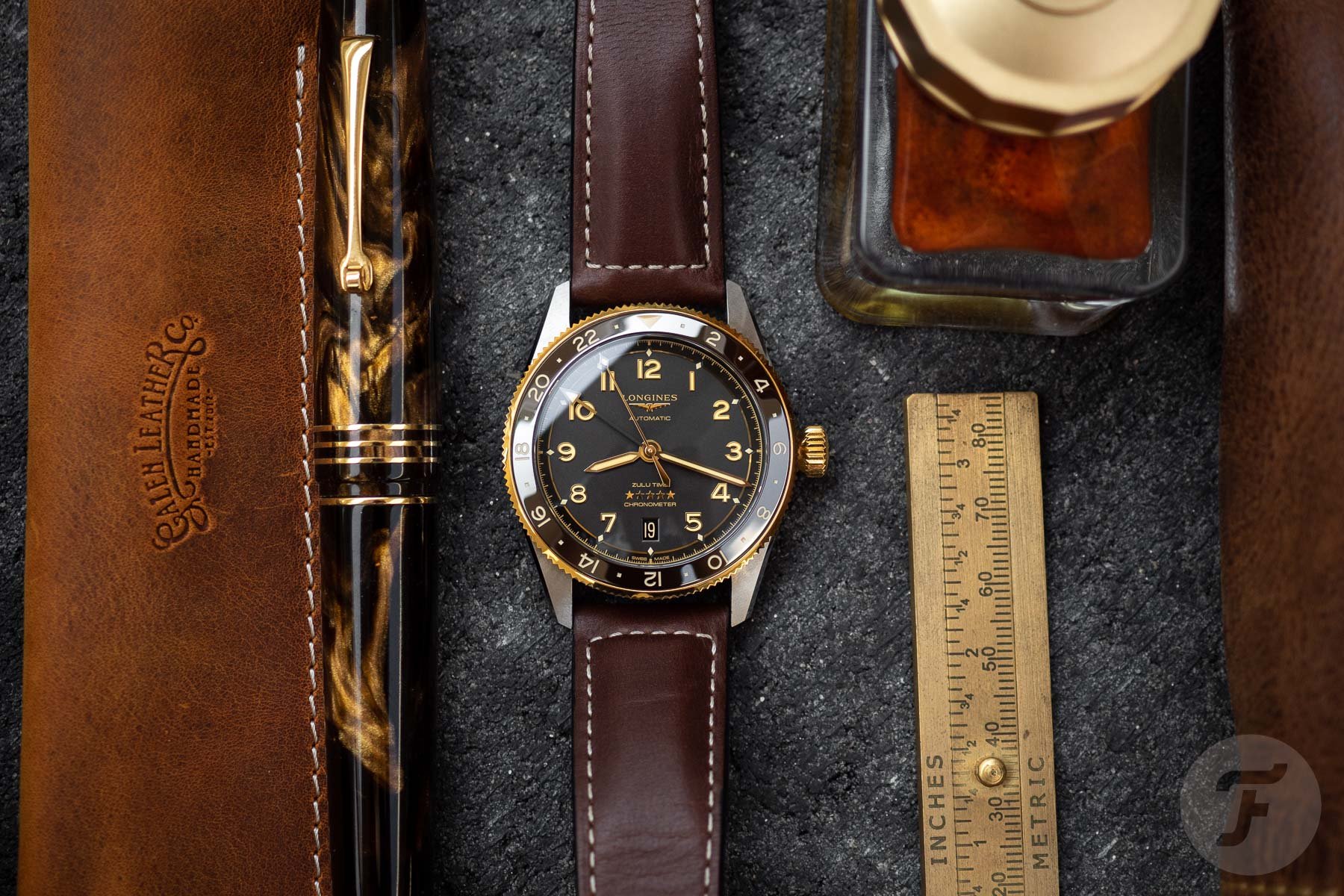 Great value in case finishing: Longines Spirit
If you follow my writing, you know that I have a thing for case finishing. Nothing beats razor-sharp surface transitions, deep, tactile brushing, and perfect mirror polishing. Unfortunately, you usually have to pay through the nose to get it. Finishing watches to such standards takes skill and time. And that, naturally, comes at a price.
While the Spirit models from Longines aren't exactly cheap, they do offer case finishing that punches well above its weight. I have had the pleasure of handling several different Spirits lately, and I always came out amazed by the quality of the cases. Interestingly, I have not seen the same level of finishing on other Longines models, perhaps indicating that these are produced elsewhere or, at least, to a different standard.
Even the base Longines Spirit Automatic, at €2,450, is finished to this standard. And in my book, that makes it an amazing value. I wish more brands would strive for this level of case finishing. It really goes a long way in making a watch look and feel premium.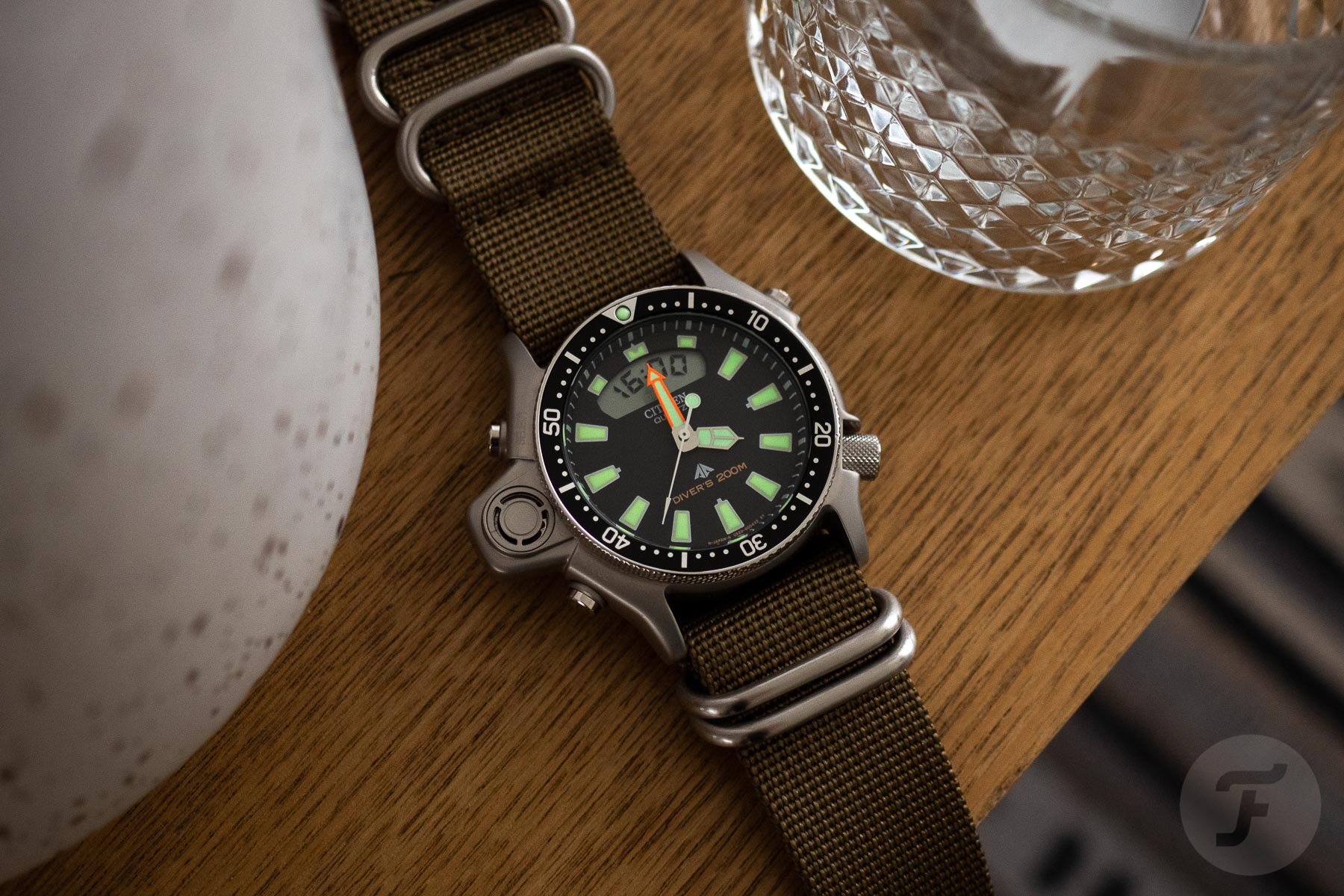 Value in a "deep" feature set: Citizen Promaster Aqualand
The next entry for watches that punch above their weight came from my colleague Nacho. As much as I love dive watches, I am not a diver myself, so I don't know anything about the actual diving-specific use of watches. But Nacho does. He purchased a Citizen Promaster Aqualand because it offered something very few watches offer — a depth gauge.
The Aqualand is a quartz diver with a price of €429. Its party trick, however, is that it'll show you your current depth on a digital display at the top of the dial. It can also store maximum depths for several dives and sound an alarm at set depths. Short of smartwatches and dive computers, few watches can match that. Especially under €500, I would consider that significant value.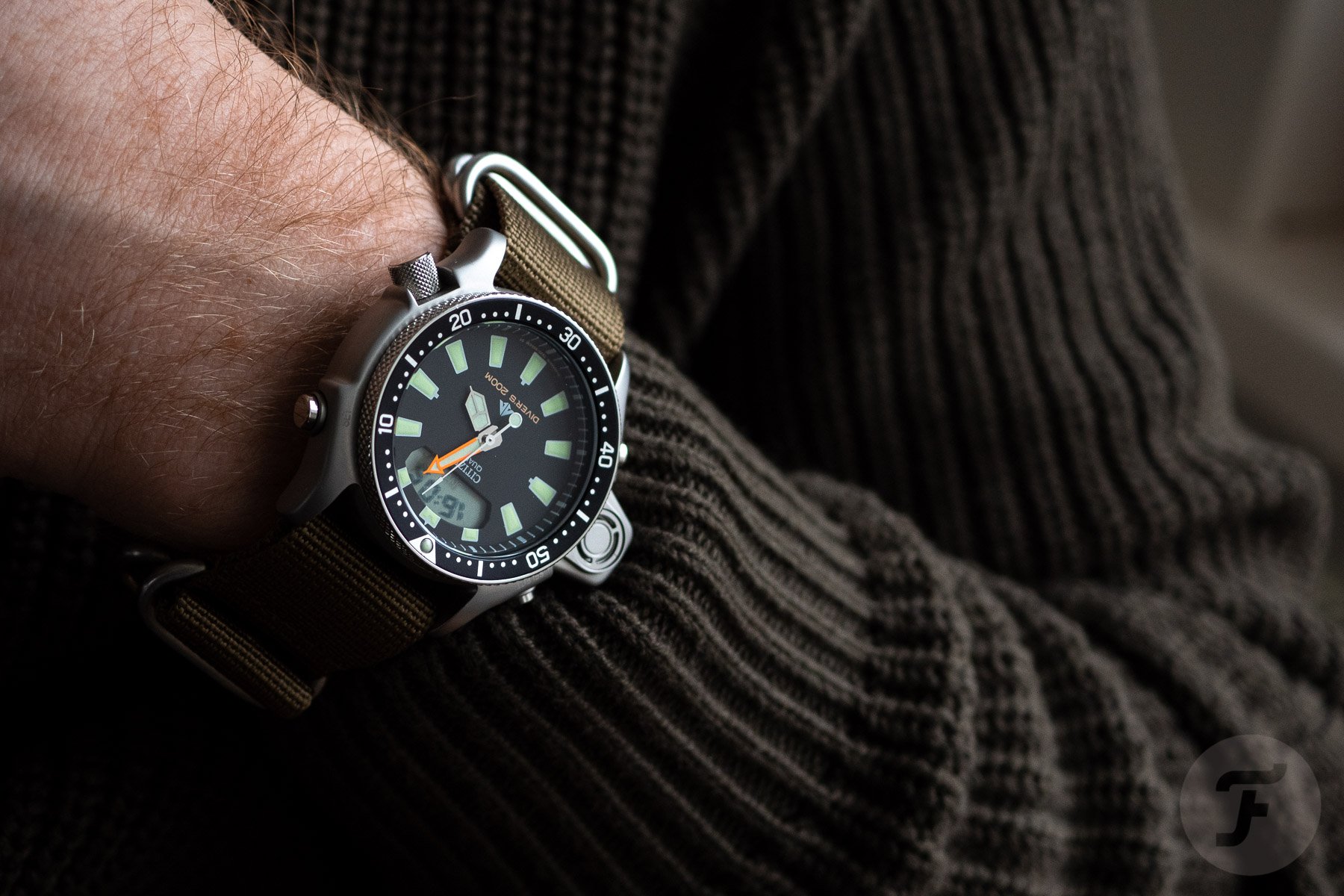 If you wanted a depth gauge on a time-telling device other than a smartwatch or dive computer, you'd be limited to offerings from Oris, Blancpain, JLC, IWC, or Panerai. Naturally, those would all cost significantly more than the Citizen Promaster Aqualand. So I think it is safe to say this one also punches above its weight.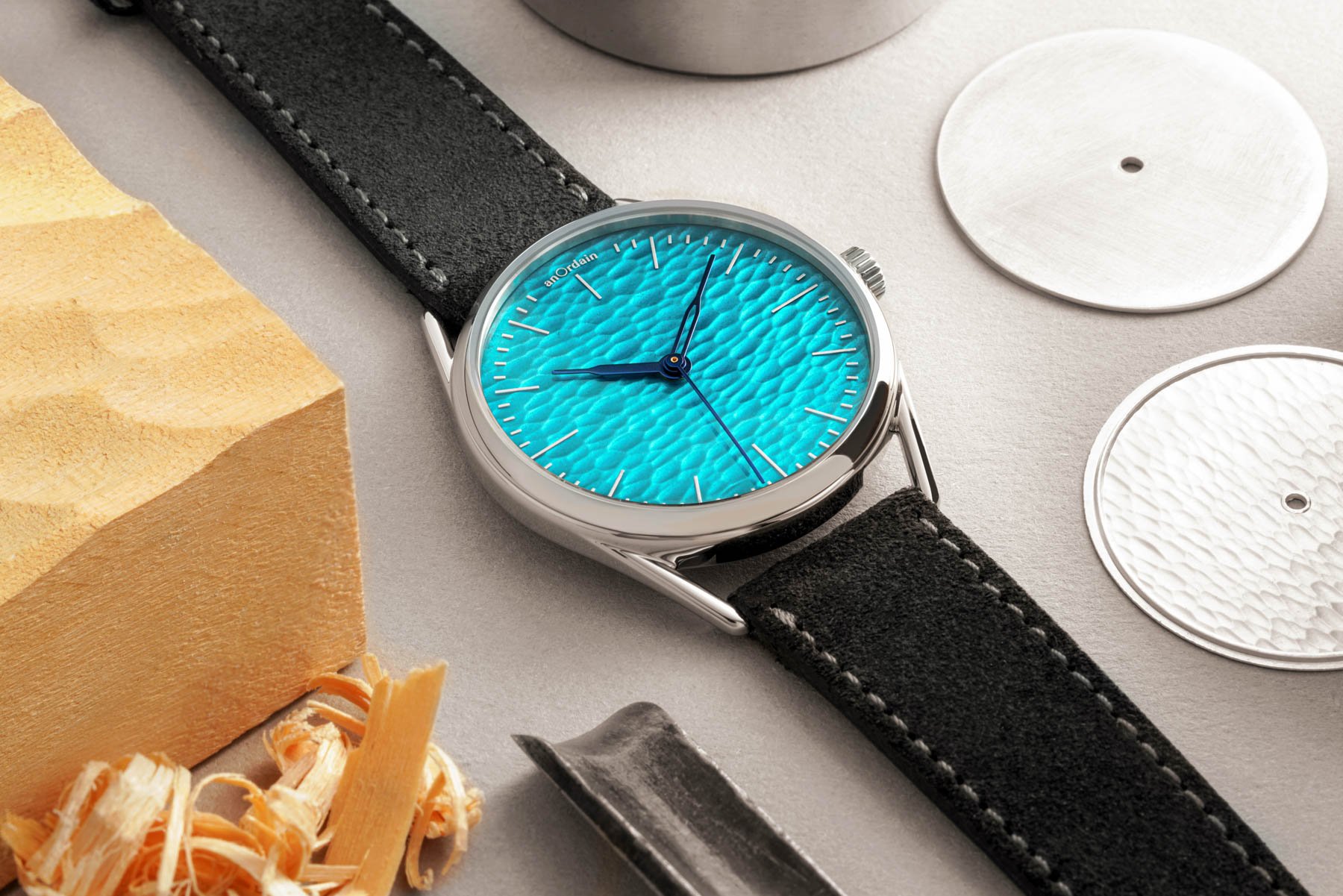 Value in old-world materials: anOrdain
Two of the many things we love about watches are old-world techniques and materials masterfully applied by experienced craftspeople. Now, as much as I'd love to walk into a Breguet boutique to get an enameled watch, it isn't really within my reach. Luckily, if it is enamel you're after, there is a brand punching above its weight — anOrdain.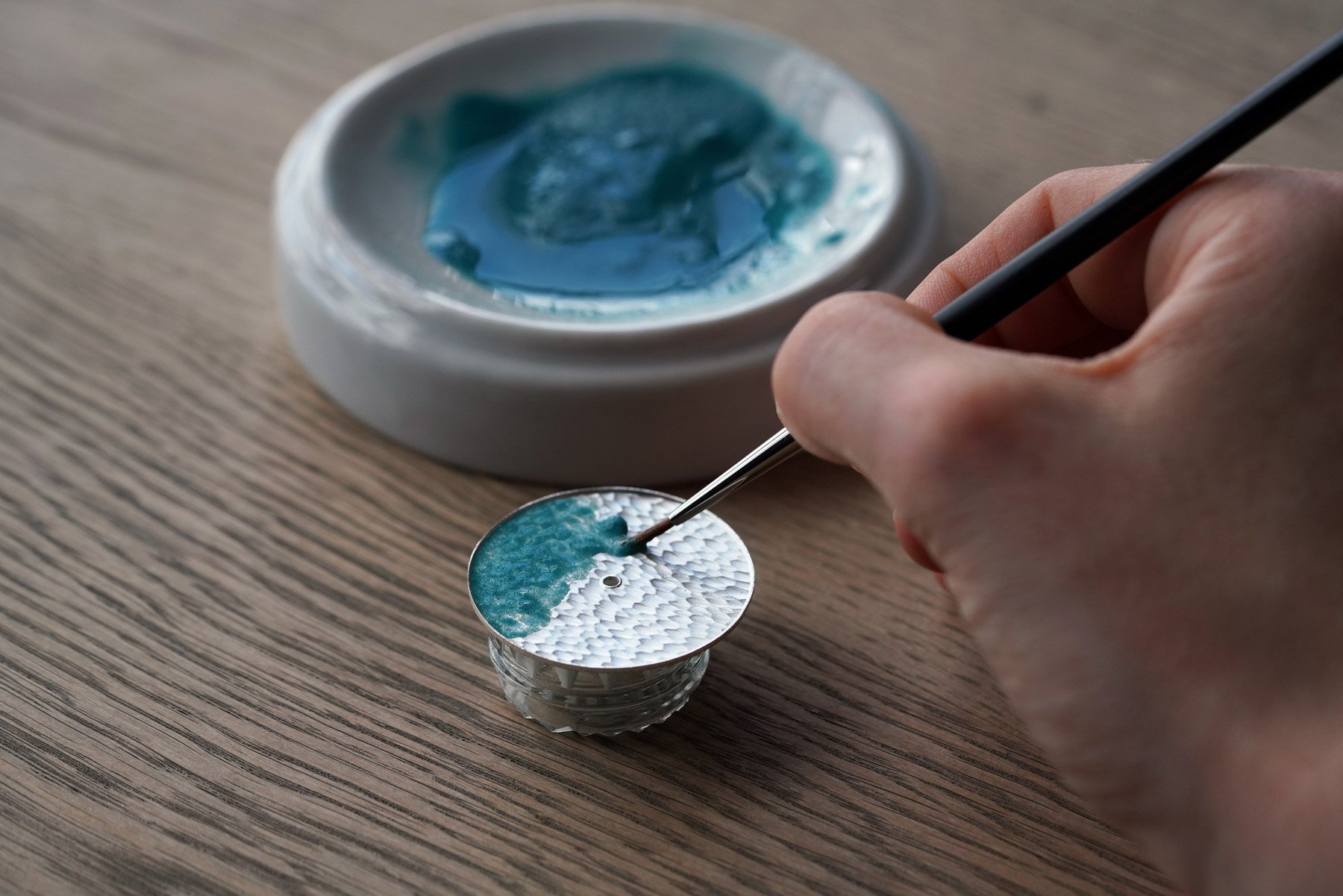 The Glaswegian brand offers a great range of enamel-dial watches with different cases and dial styles. The latest Model 3 Method adds a beautifully patterned texture to the equation at £3,500. More basic models come in at little over half that. To me, that is amazing value for this specific feature.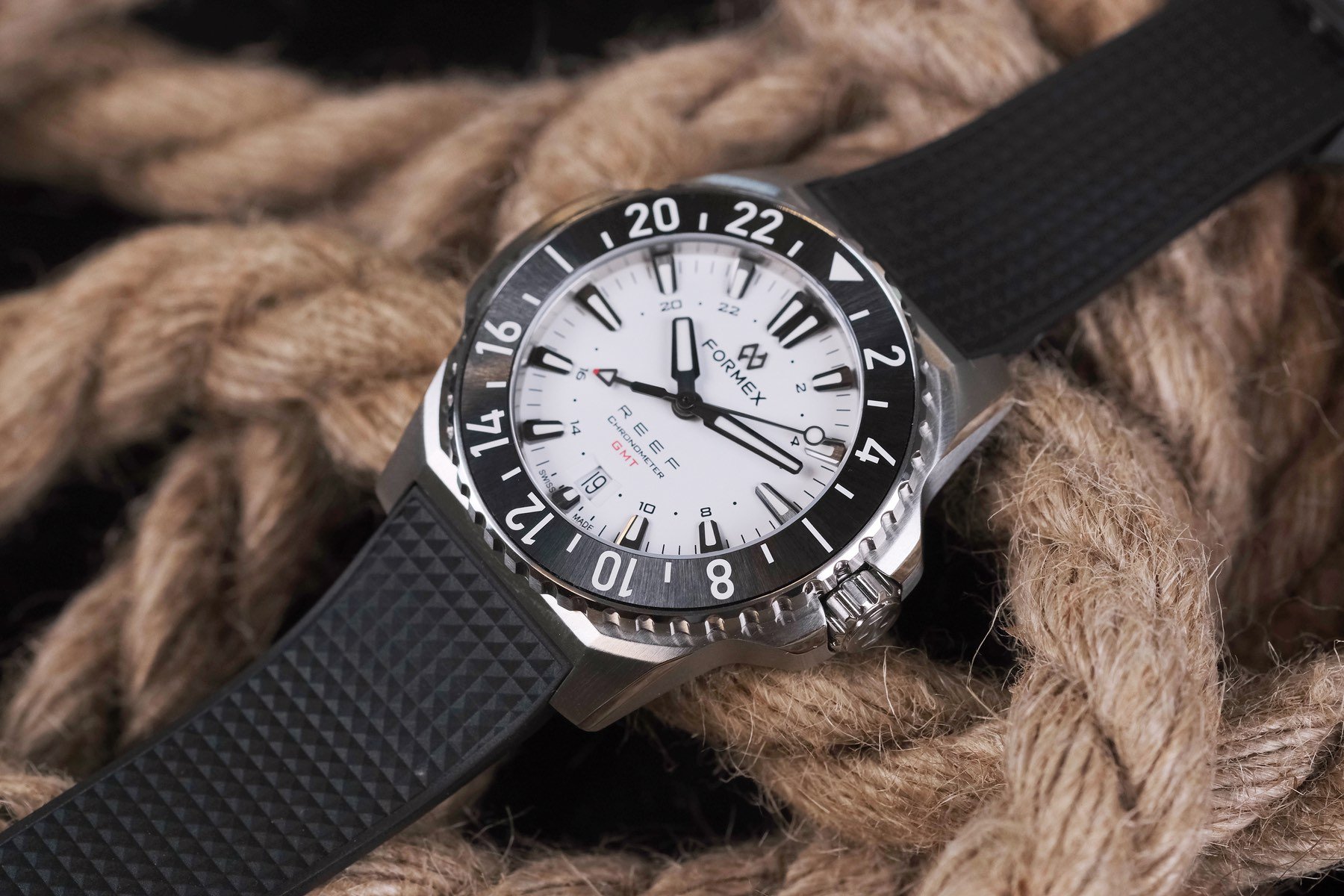 The spec monster: Formex Reef
I felt I could not publish this article without mentioning the overall spec monster that is the Formex Reef. Whether you choose the GMT variant pictured above or the three-hand dive version, it punches way above its weight class in terms of what it offers as a feature set. Priced €1,960 on a steel bracelet, the Reef diver sits well under Swiss big-brand offerings. Still, it puts most to shame with its spec sheet.
You get a 300m-rated diver at just 11.4mm thick, a chronometer certification, superb lume, an interchangeable bezel system, a matte ceramic bezel insert, a toolless micro-adjustable clasp, and a quick-release bracelet. Granted, you have to like the super-technical design language, and the finishing isn't Longines Spirit-sharp. Still, it is great at the price.
Of course, specs mean nothing if a watch doesn't speak to you. For me, the forged carbon Essence Leggera FortyOne is more charming. But as an over-performing value prop, you really cannot beat the Reef.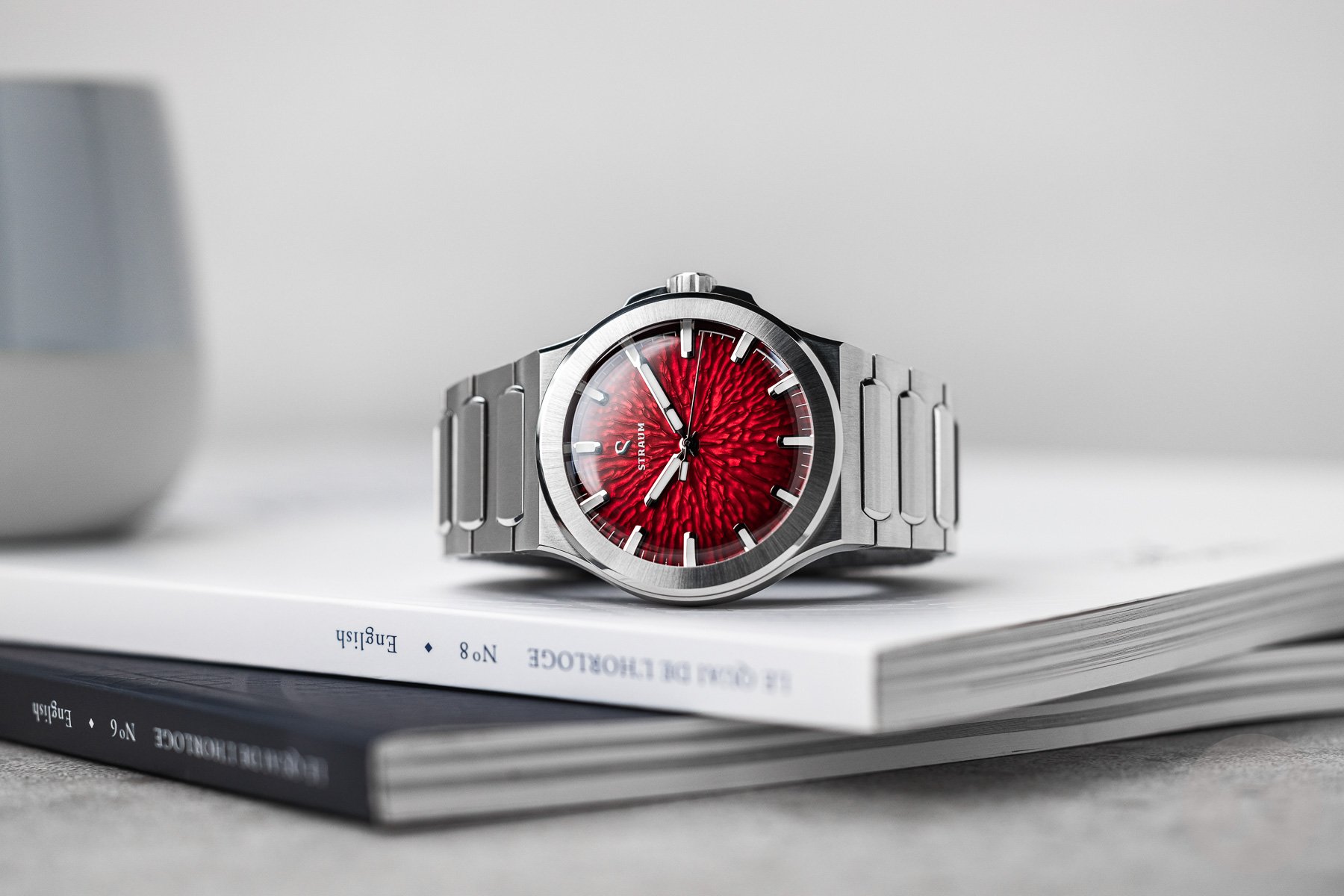 Closing thoughts
The above are just four examples of watches that offer amazing value in a specific respect. They each punch above their weight with a certain unique talent. Whether it is in features or finishing, they shine a bit brighter than you would expect. A fifth option that I would like to mention is Straum. The brand's new Jan Mayen is another watch with case/bracelet finishing that is of a higher level than its price suggests.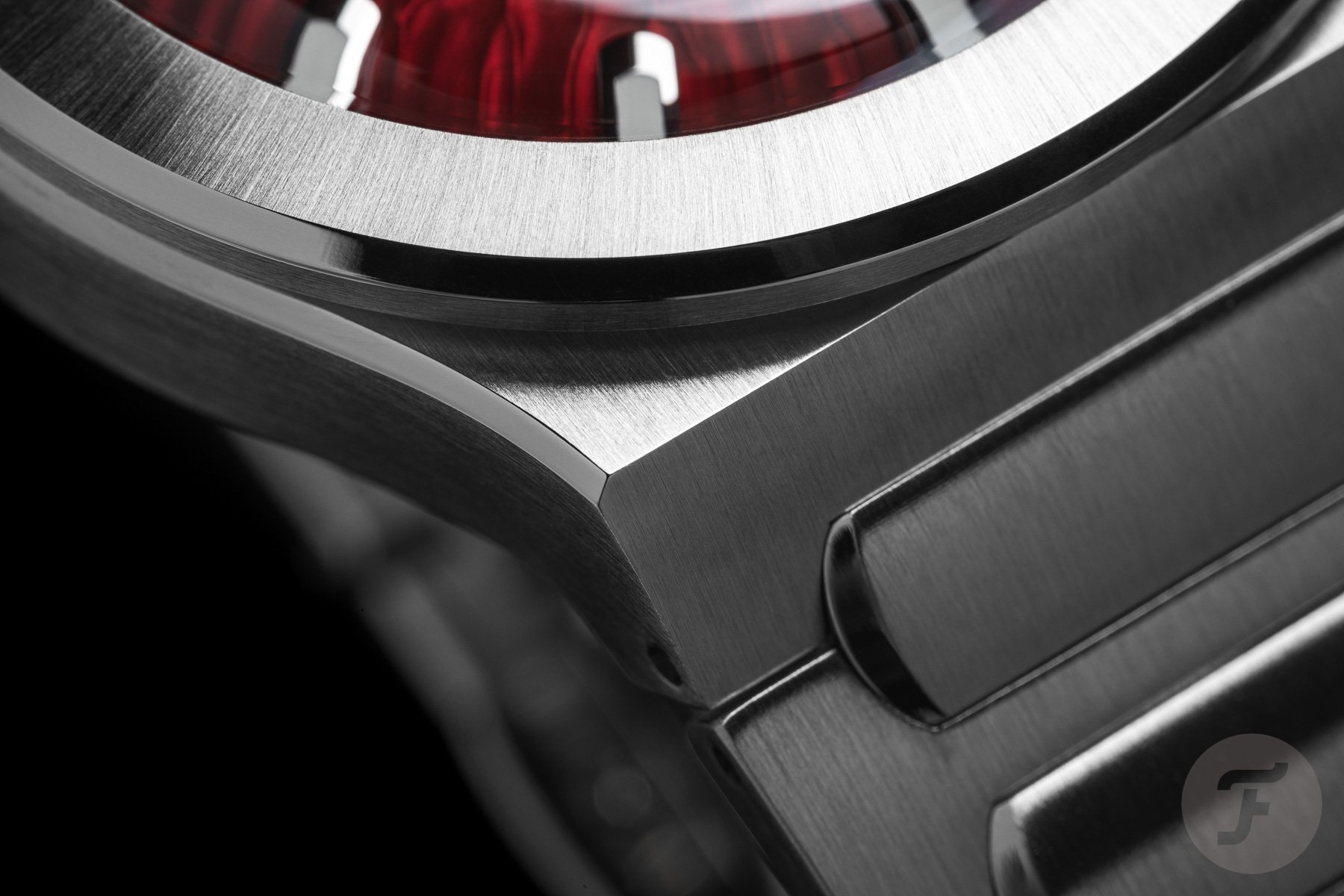 Now, I would love to hear from you, Fratelli! What other watches spring to mind that offer something more than you might reasonably expect? Let us know in the comments below!