LVMH Watch Week 2023: A Look Back At This Year's First Big Event
Incremental changes, revivals, and big news in Singapore
Even though I've loved watches since I was a small boy and have now been writing about them for four years, I still get excited about new releases. Increasingly, events are focused on the important markets far south and east of Europe, but does it matter? After all, we are digital now, and many of us buy most of our watches online, including me. The 2023 LVMH Watch Week might have taken place in Singapore, but through the art of HD images, the notion of always being there to try on wristwear in person seems wholly unrealistic in 2023.
LVMH Watch Week is always the first event of the year, and though it is limited to the four main brands of the luxury group, it sets the tone for the year. With the ghost of a recession looming, the watch world in 2023 is a bit tough to predict. But then again, when the market is quiet, the brands need to come up with curated news to better resonate with more careful buyers. As a watch buyer, one pro tip is always to follow your heart, not the resale value. After all, these are not wrist-worn stocks. And when we look at the dip in hyped-up Rolex values, it seems that maybe the world is coming to its senses at last. In general, the LVMH brands delivered a complementary group of releases with a good blend of bold and safe cards for the game.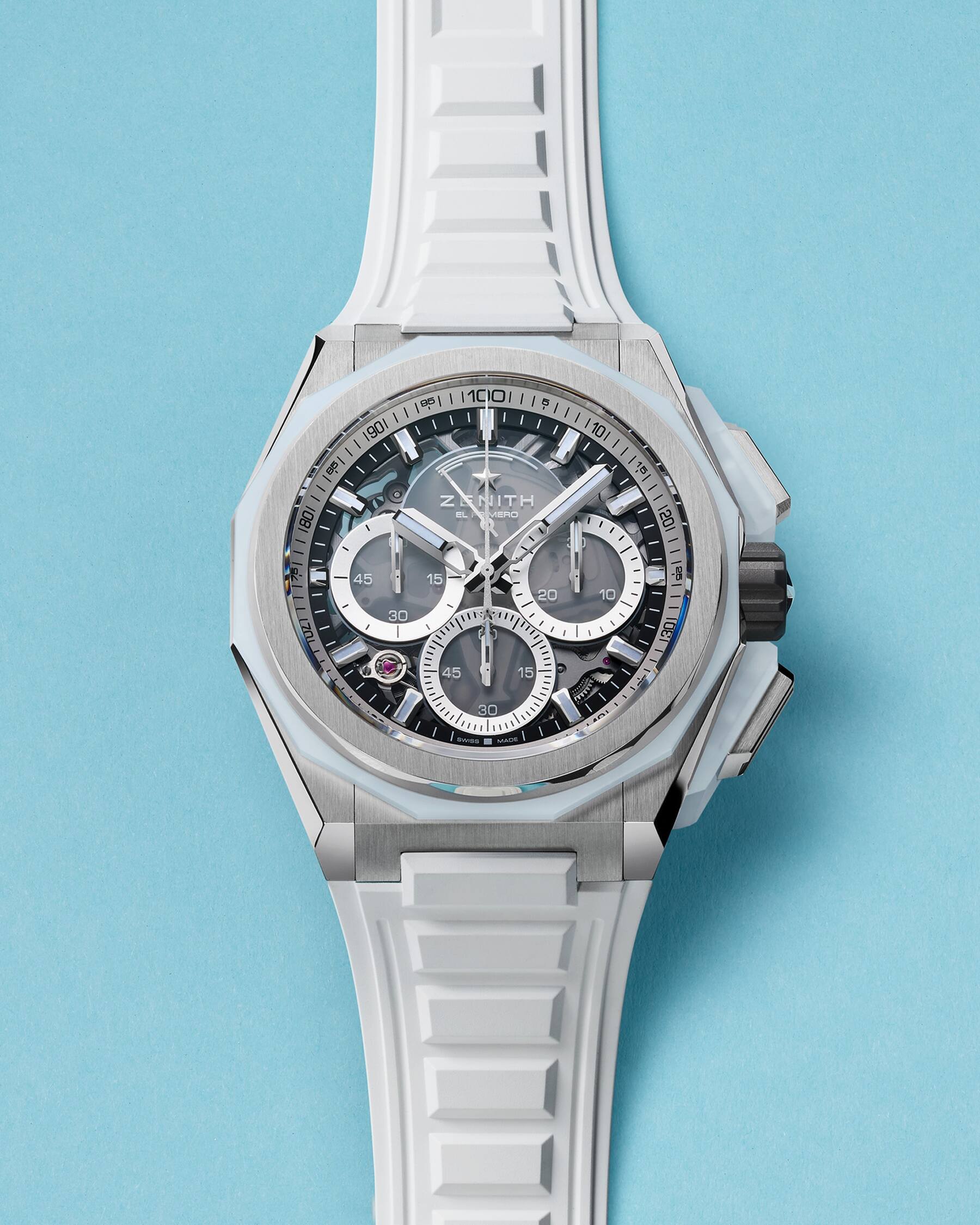 What was in the mix this year?
I was actually surprised by the brands' studied blend of audacity and safe bets, to be honest. With my love of men's Bvlgari watches, the brand's choice to focus on gems surprised me. I did miss seeing a cheeky Genta piece or a twist on the Finissimo, but the brand's Haute Joaillerie for the female wrist can knock your socks off. I also surprised myself by finding one of two favorites with the Hublot range. It was a 38mm piece that would pair up nicely as a two-watch party combo with the gorgeous Zenith Defy Revival. But let's have a closer look at the ones that caught my eye from each brand.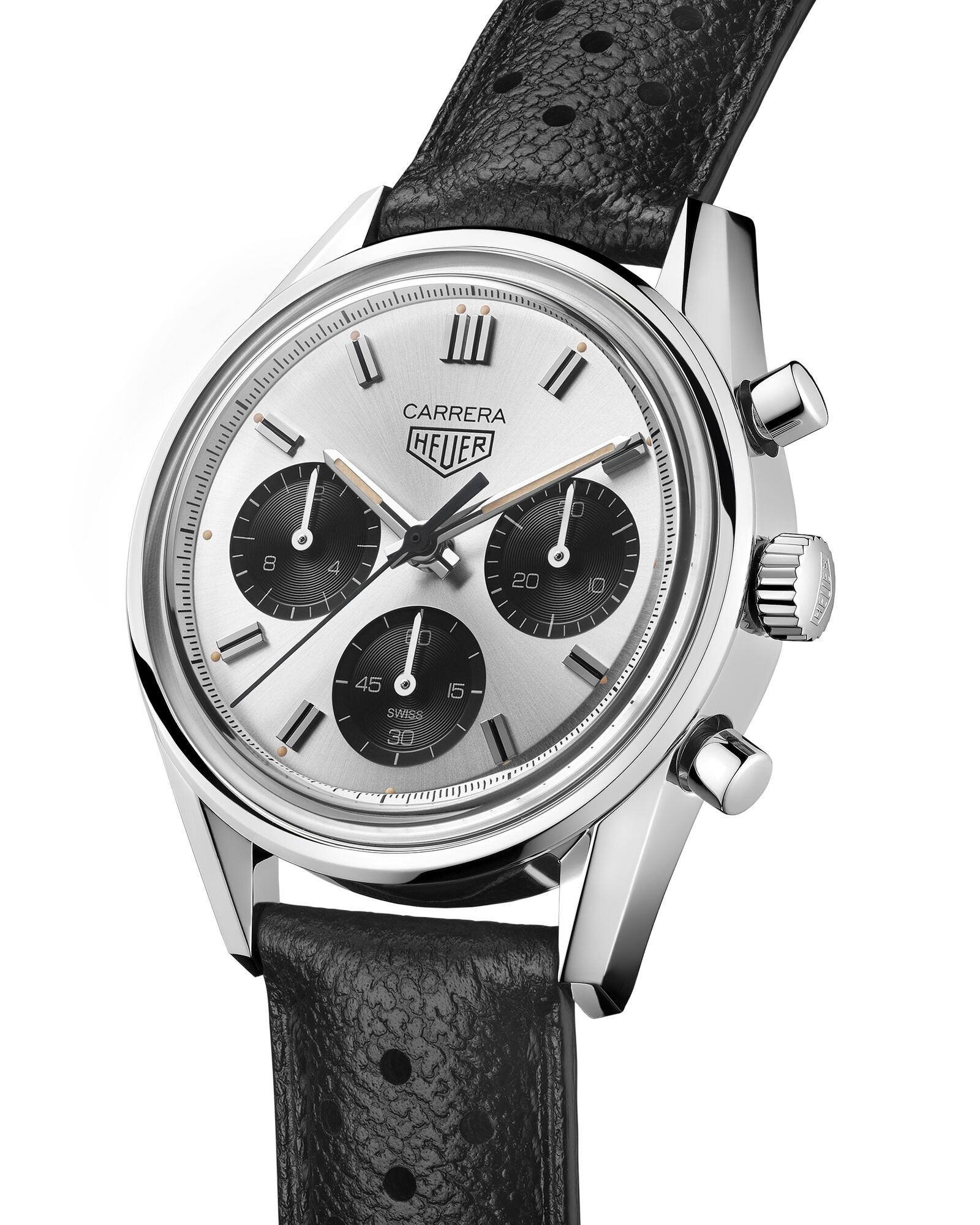 TAG Heuer satisfied my love of pandas
TAG Heuer is the most commercial brand here. It appeals to the largest audience, so did TAG play it safe? I actually found the balance of retro cool, tech, and a bold, colorful grail very appealing. The choice of a quieter, satin titanium suit for the Aquaracer Professional 200 Solargraph will make it a solid sports watch for many, and it may even catch some Apple Watch lovers off guard. And while the techy Connected models are great alternatives to the ubiquitous Garmins, I'm a Carrera man. The Carrera 60th Anniversary limited edition is derived from the previous silver, green, and 2022 cherry versions, this is true. But the slightly larger 39mm case is pretty close to its 36mm granddad and ever so proportionate. The black details and panda registers made this my fave from TAG Heuer, with one costly exception…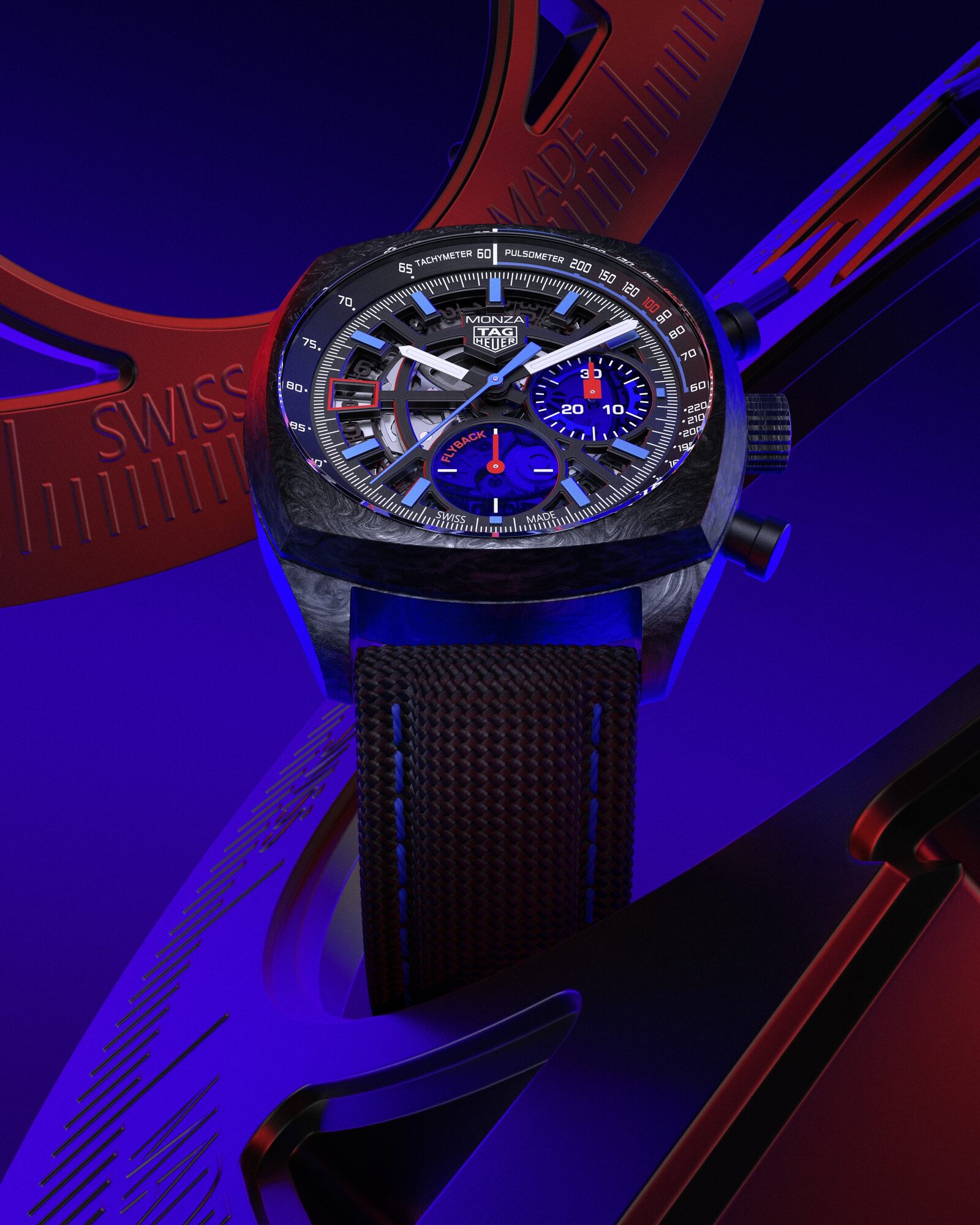 The mad-colored 42mm Monza Flyback carbon-tech fest was simply awesome. It is slightly big, but at €13,350, it is also a superb alternative to a big Hublot with a rich racing heritage to boot. The trick of coming up with something fresh while retaining the retro brand identity is not easy, but this works, just as Zenith's Defy Extreme has a healthy dose of OG El Primero if you look closely.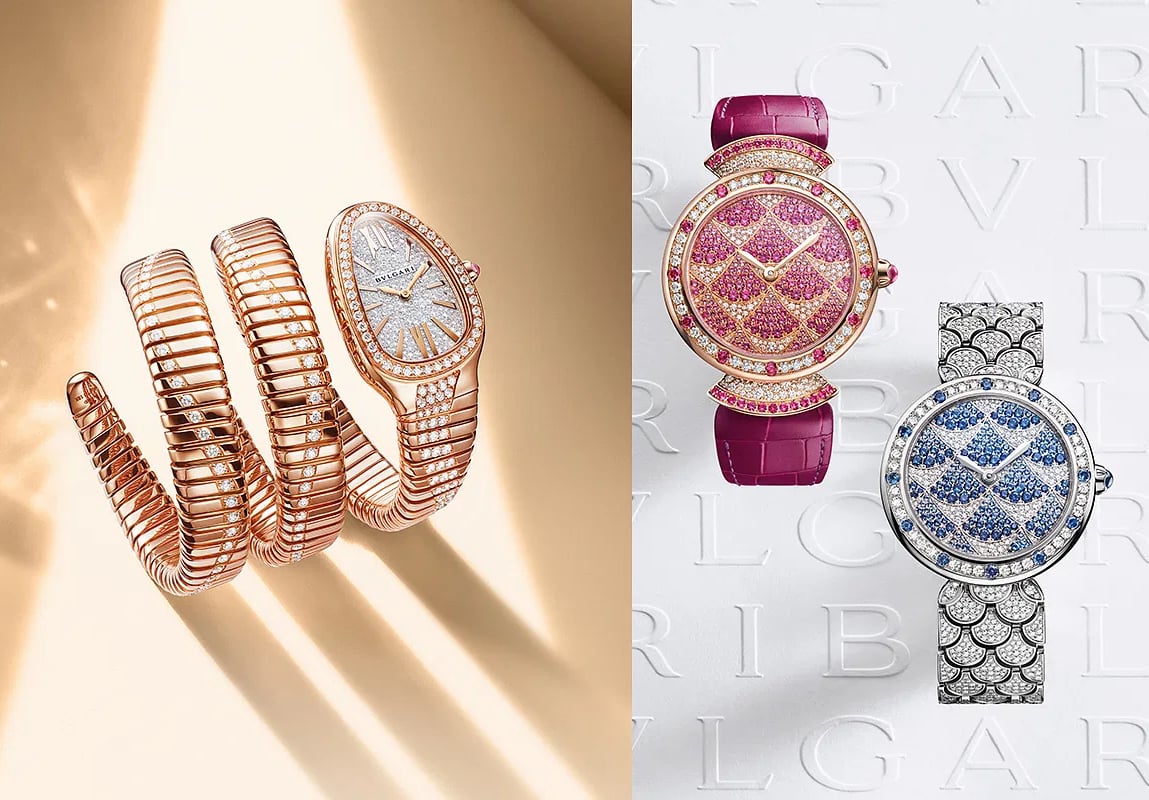 Bvlgari dazzled me with gems, so why am I jealous?
Am I allowed to be jealous of gem-set ladies' watches, and are they sexist in 2023? I know, we are reaching a time where ever more brands are canning their gender-based marketing. But does Bvlgari care? Nope, and it makes me happy. It is a brand intrinsically linked to its storied past as a Roman jeweler, like Italy's version of Tiffany & Co. or even the Queen's favorite, Asprey. While dazzling us with techy splendor in the Octo Finissimo series year after year, Fabrizio Buonamassa Stigliani seems unstoppable. It seems he has an equally magical pen stroke when it comes to jewelry as well. OK, these are watches, but the Diva's Dream series is a magical world of gem-set bracelets that just happen to tell the time. And if my wife were wearing any of these intricate artworks, I would be jealous. Very.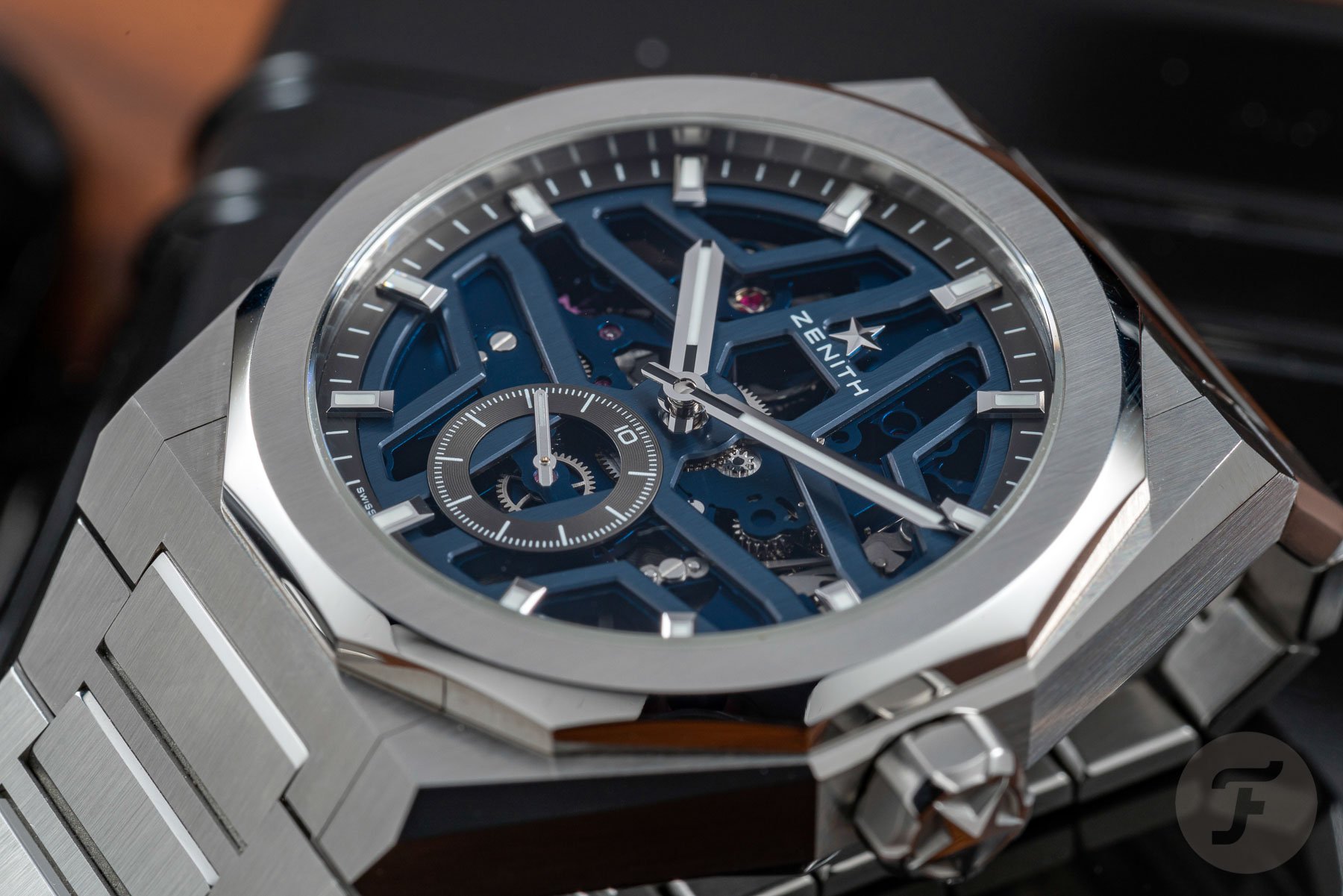 Zenith rocked my world with an angular late arrival
This year, Zenith showed a deep focus on its Skyline range. My favorite was the 41mm Defy Skyline Skeleton. While I find 41mm quite large, the short case on its substantial integrated bracelet is a great alternative to a few grails. So while its price might be higher than expected at CHF 10,900, judge it against a Royal Oak or a Laureato, and you'll see its value appeal. The Defy Extreme Glacier with chalcedony stone was a large piece of quirky cool, but my fave was cherry red with a multitude of angles.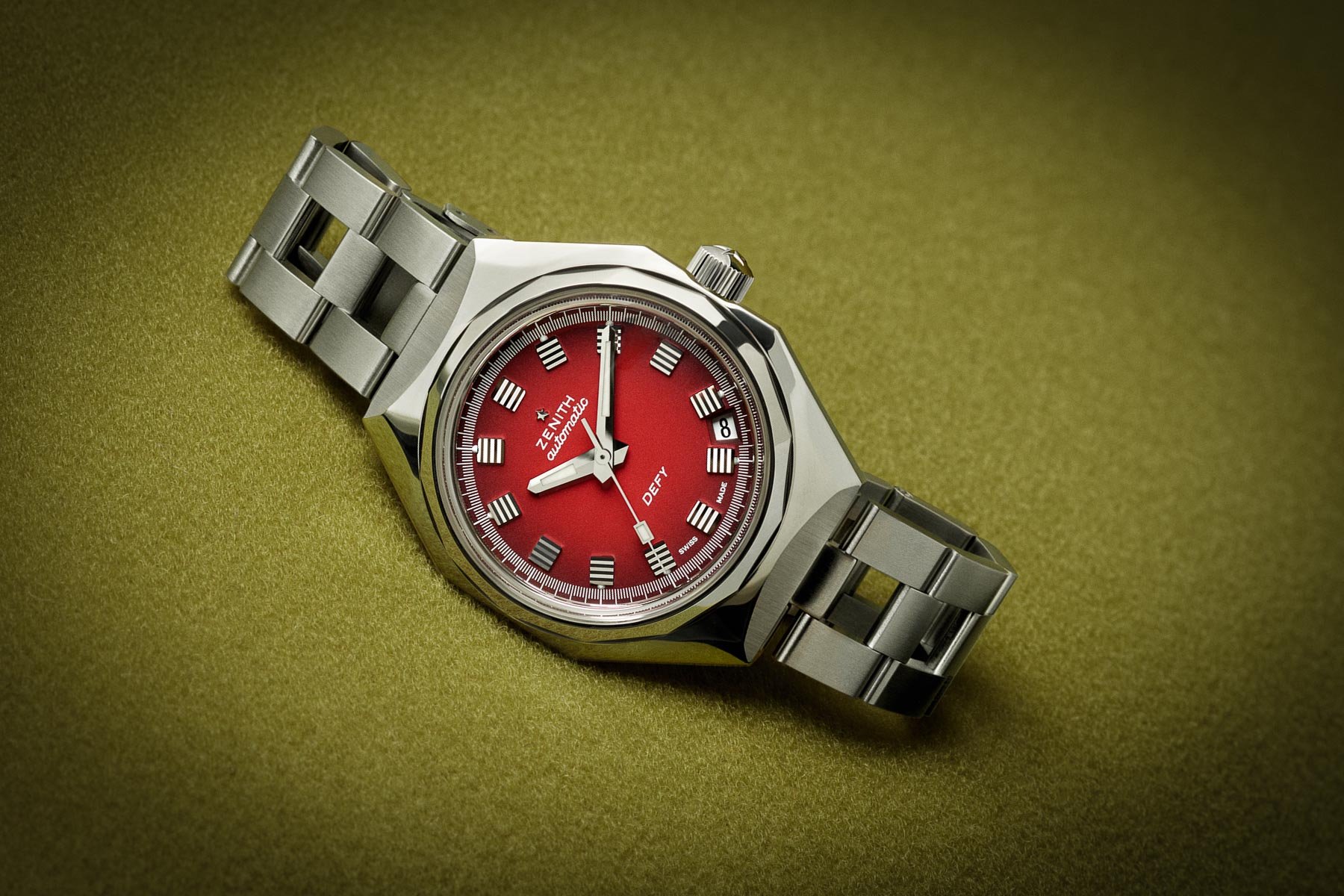 The Defy Revival A3961 is a follow-up to last year's sold-out creamy coffee-colored A3642, and I fell in love instantly. This is a deep dive into '70s style with no holding back on the period charm. You'll recognize the quirky-cool ladder bracelet from the A384 Revival. What I admire most about Zenith is the brand's willingness to go all in with its vintage reissues, right down to the sizing. I already loved the 37mm Revival A384/A385 series, and this surprised me most with one detail: it will be part of the permanent collection. That means the Defy Revival won't sell out instantly this time. Nothing looks like the octagonal "Cassaforte del Tempo" case, and the 14(!)-sided bezel is splendidly maximalist. Even with its Elite 670 movement, this tickled my taste buds like few other watches last week.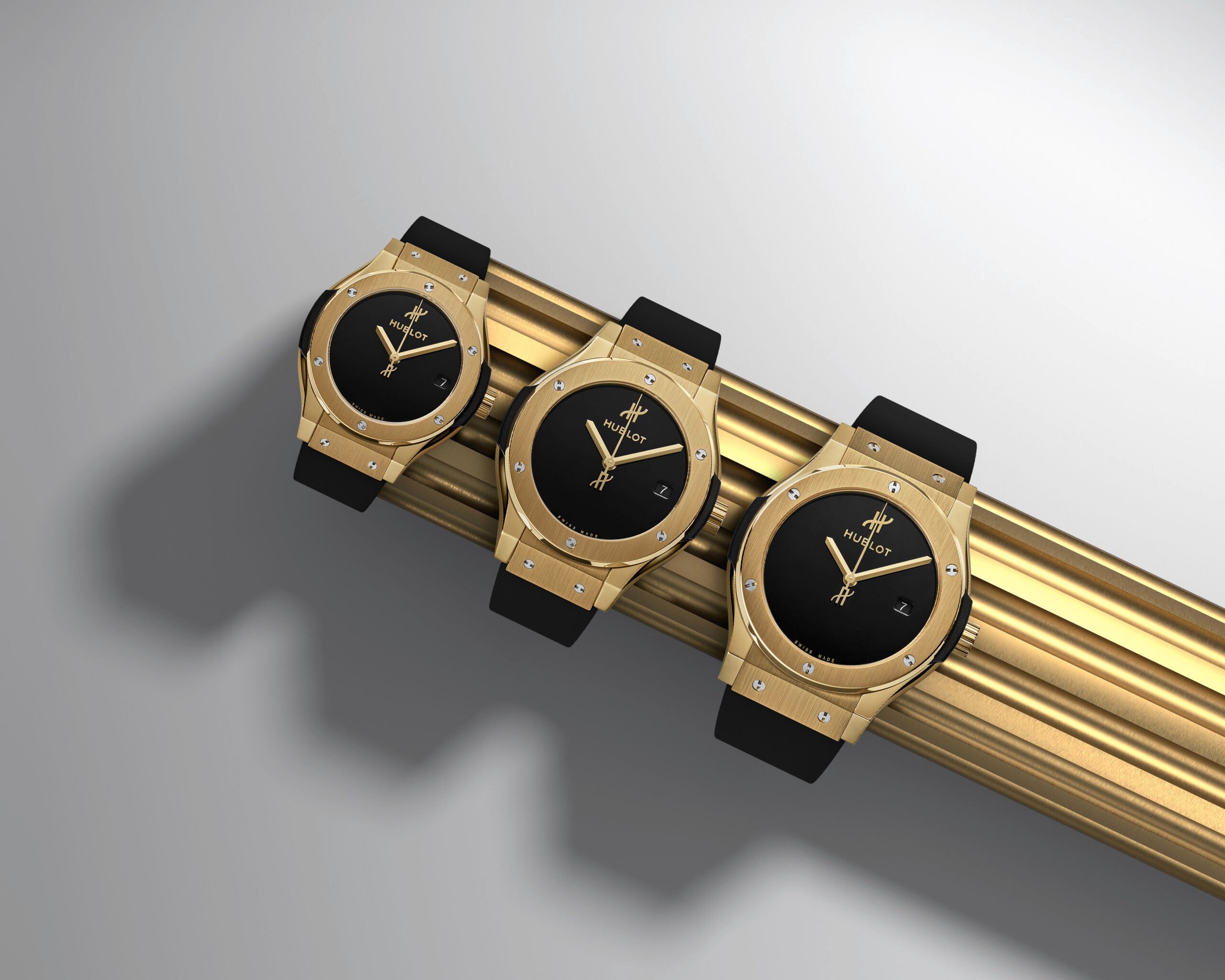 Hublot found its heritage mojo with a small-sized grail
That a watch from Hublot would share my top billing with the Zenith A3691 in the LVMH desirability stakes surprised me. But what is even more surprising is its 38mm diameter. Yes, Hublot, the limited series of the Classic Fusion Original hits many watch fans' sweet spot. This is a win that is perfectly in tune with the reduced-size zeitgeist and our renewed love for the memories of '80s excess. The Classic Fusion range is in itself a more restrained face of Hublot and is seriously underrated. This right here is just clean-cut perfection. I'd happily claim the gold-cased black-dial version in 38mm to be my tied favorite of last week. While the first Hublot watch this is modeled on has some odd proportions due to its very slim strap, this is rectified with panache.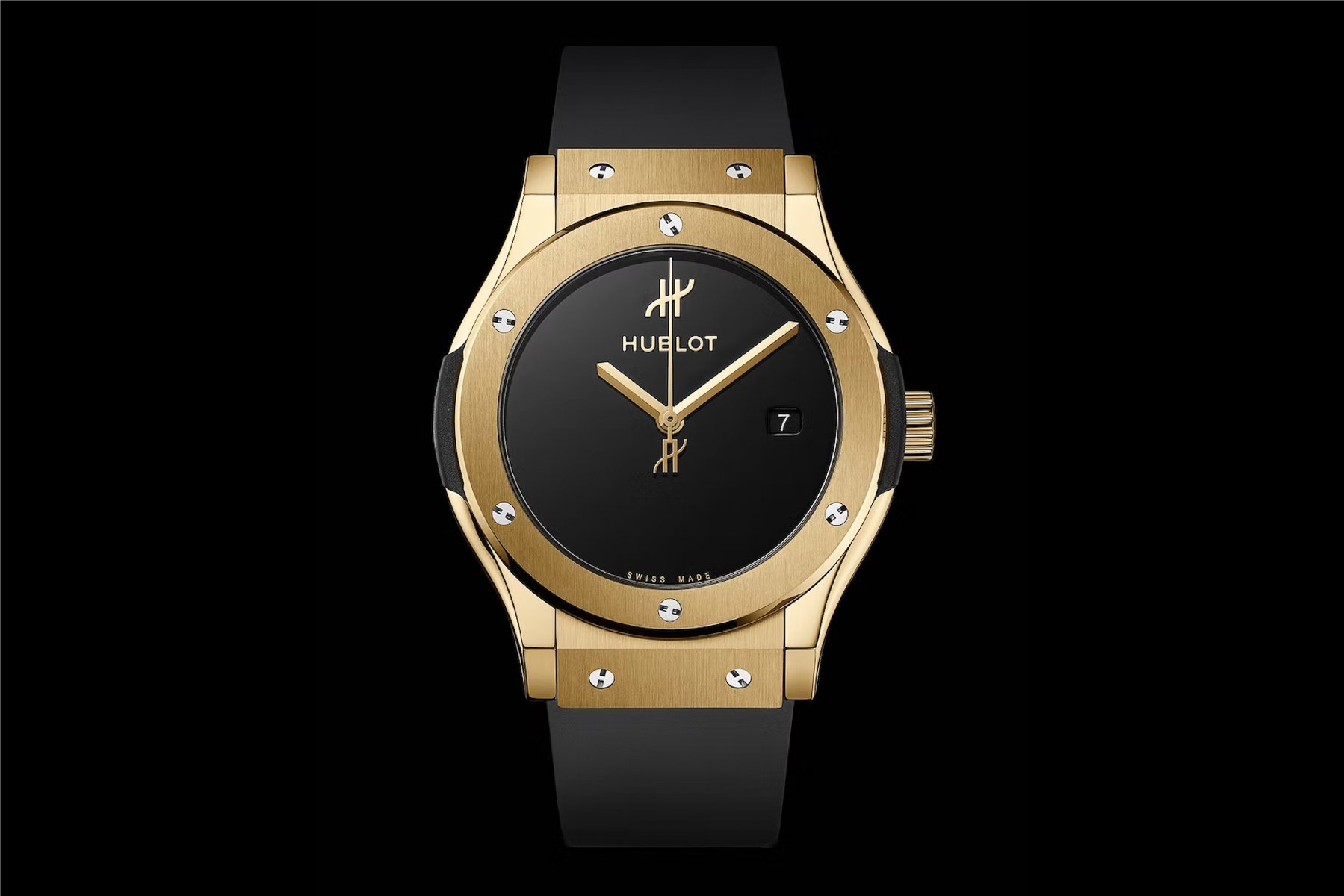 This is a very personal viewpoint, you got me there. For me, 38mm is perfection, but I'm not a dial minimalist. This time, however, the dark dial with its frivolous Hublot-logoed seconds hand and no date is spot on. The case itself is pure Hublot, although taking on a different role here, and it works. For the rest of the brand's releases, Hublot didn't spare the ammunition. That meant a massively glittering gem-set Big Bang Integrated and the lurid yellow SAXEM Big Bang Tourbillon. But the downplayed, sassy elegance of the small Classic Fusion made my day, even week. The 38mm version will no doubt transcend its limited-edition tag and become a regular model, mark my words. Just don't show my wife the 33mm version or I'm toast.
What about you, Fratelli? Was the LVMH Watch Week the kick-off to 2023 that you were hoping for? Let us know in the comments.
Find me and follow me: @thorsvaboe