LVMH Watch Week 2023: TAG Heuer Is On A Roll With Hot New Drops
TAG comes with on-trend versions of the Aquaracer and Connected, a panda Carrera, and an unexpected Monza grail
Getting off the starting blocks early at LVMH Watch Week 2023, the TAG Heuer portfolio looks like a good reason to pop over to Singapore. Yes, I know, I make it sound like the LVMH Watch Week is actually close to us in wintry Europe, but once again, it is a long flight away for good reason. The Asian market is very important to all brands within the group, so I get it. And to kick off LVMH Watch Week, TAG Heuer is on a roll.
Let's face it, the European watch-fair season will never return to its pre-pandemic glam, and we're pretty much digitally savvy now, even when it comes to purchasing untried watches online. Still, I'd love LVMH to put the pin in Europe for 2024. I'd be there for sure because TAG Heuer is just one of the brands packing some good punches as of late. As a future-forward part of the LVMH group, TAG Heuer's strategies are of a tech-savvy kind.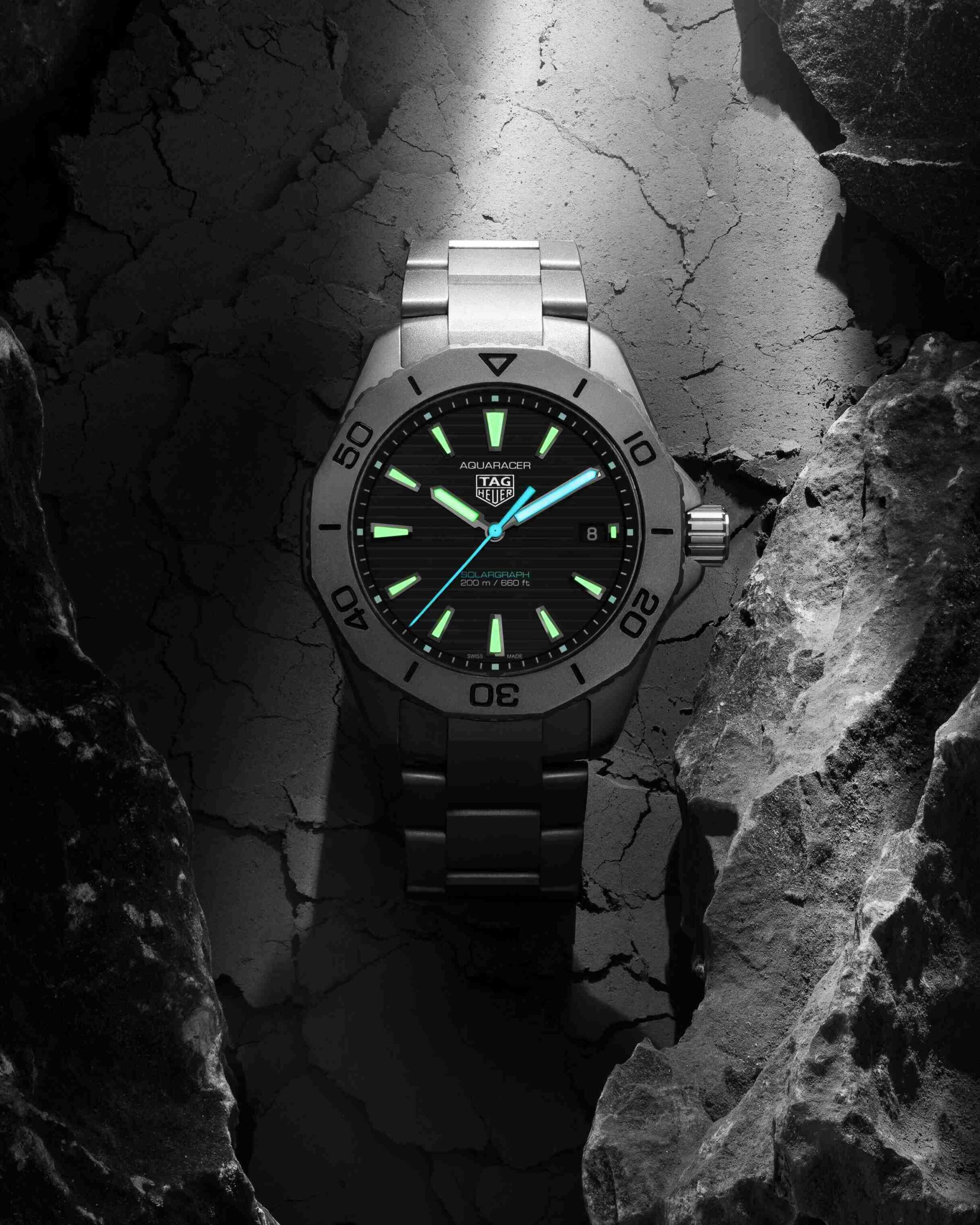 TAG Heuer Aquaracer Professional 200 Solargraph
When TAG Heuer claims the new Aquaracer Professional 200 Solargraph to be the "ultimate outdoors companion," it might seem brash. However, in my snow-filled region, outdoor activities are de rigueur, and the default wristwear is a Garmin or the chubby Apple Watch Ultra. Both get the job done, but I'd much rather see a proper watch on wrists, millennial or otherwise, and this is a great option. I see this as a wise lateral move by TAG with the new Aquaracer look, now in the all-silky sandblasted titanium case. At a perfect 40mm size with sharp polar-blue accents and plenty of Super-LumiNova, it's a cool tool.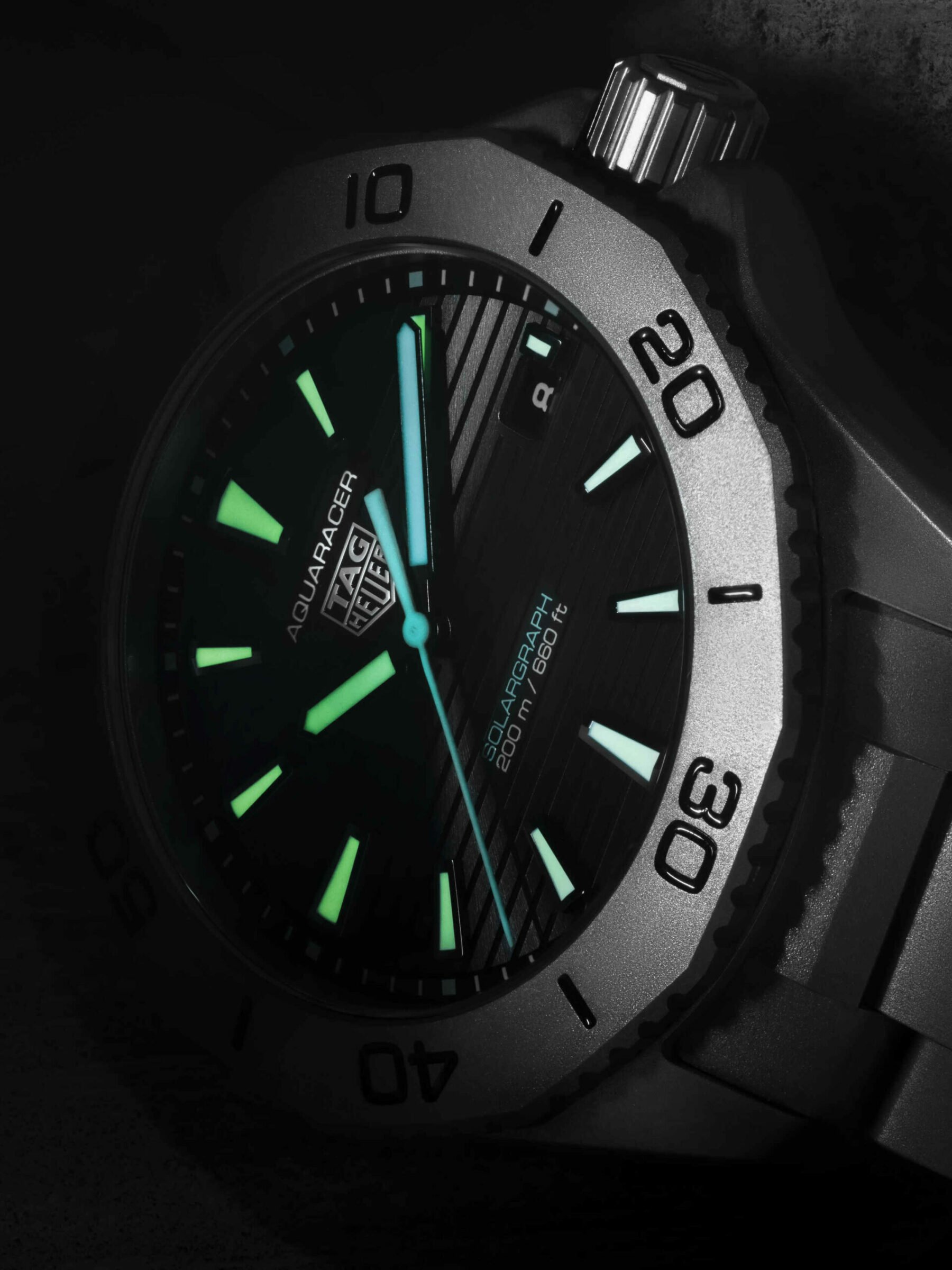 The Solargraph movement, which we saw first in 2022, only needs a two-minute exposure to sunlight to power an entire day of exploration. Furthermore, after less than 20 hours in the sun, it'll run for up to six months with no exposure whatsoever. Caliber TH50-00 was developed in partnership with La Joux-Perret, and it's a wise move indeed. The Aquaracer Professional 200 Solargraph might seem a different beast altogether, but this carefree movement sets it up to compete against watches like the big Breitling Endurance Pro that I secretly love. Plus, with its size, it's much more wearable. It might not have all the Connected tech and Bluetooth, but this is all about peace of mind and a solid tool watch. It also feels like a pretty good value at €2,950.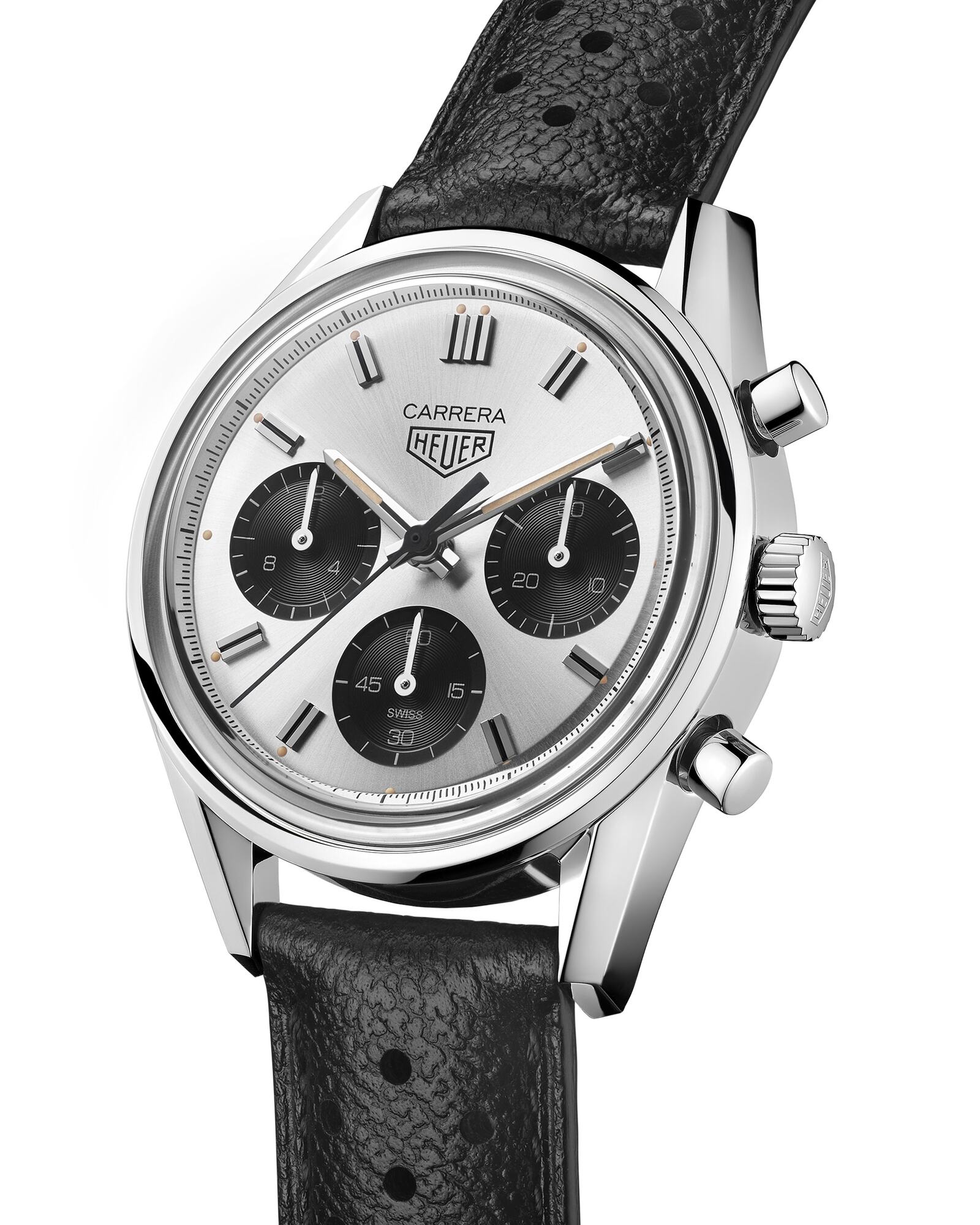 TAG Heuer Carrera Chronograph 60th Anniversary Edition
In a year of anniversaries for many popular watches, subtle nuances and tweaks to great designs will be the theme for 2023, and this is a superb example. We now recognize the classic angular-lugged 39mm case, last seen in 2022 with a lickable cherry-red dial. Personally, I think this is the best Carrera case that TAG Heuer has made in years, and this time, the dial is spot-on for nostalgia. The 600-piece limited run is inspired by the reference 2447SN of the late 1960s, the panda version of the 2447S.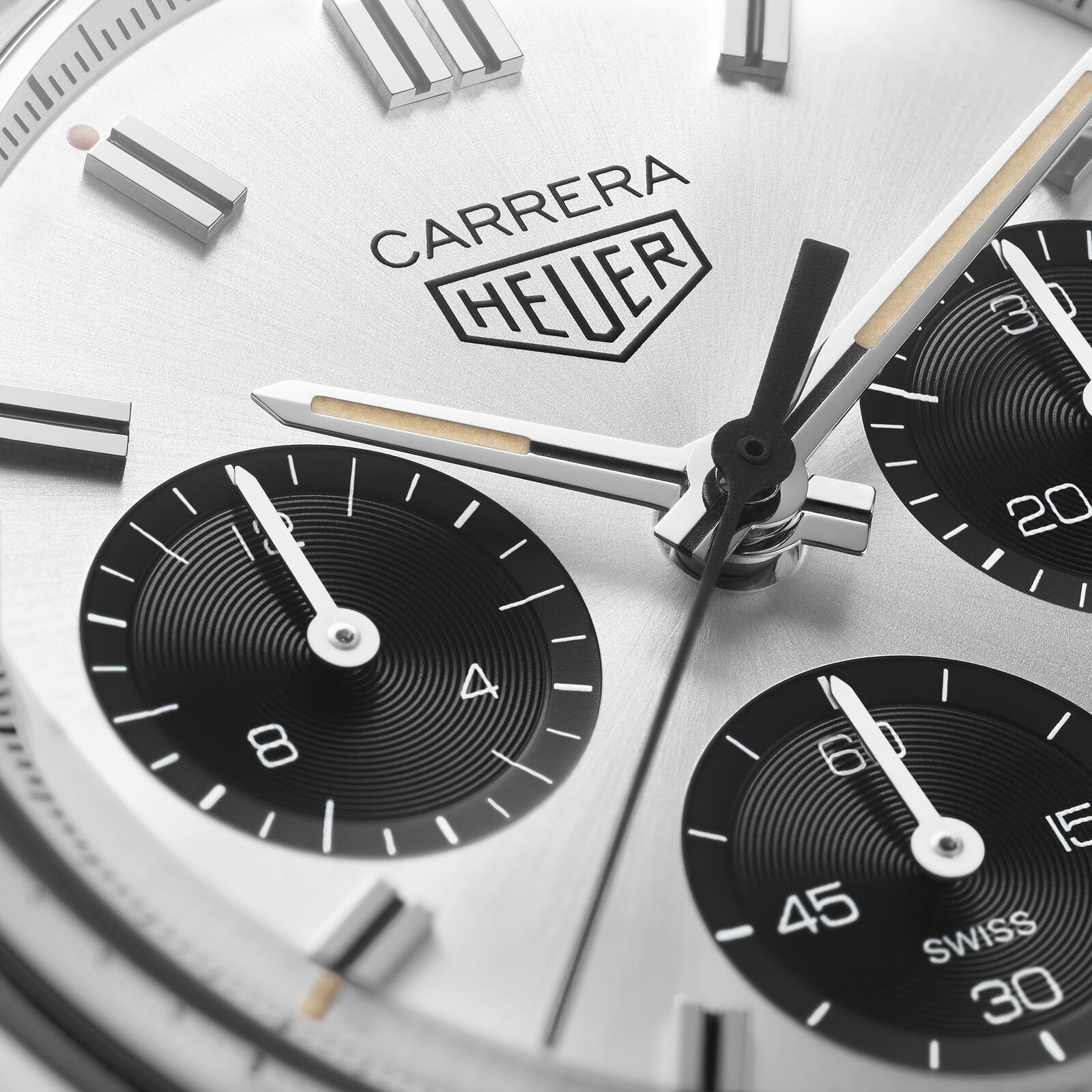 "SN" is short for Silver and Noir and sits in perfect harmony with grooved, black-lacquer-filled indices and small lume plots. The look is complemented by black-filled grooves on the hands, creamy lume that works exceedingly well with the snailed registers, and a black seconds hand. The monochrome racing look is paired with the usual buddy for the 39mm case, a perforated rally-style black leather strap. For €7,100, I'd happily admit to this ending up on my wishlist.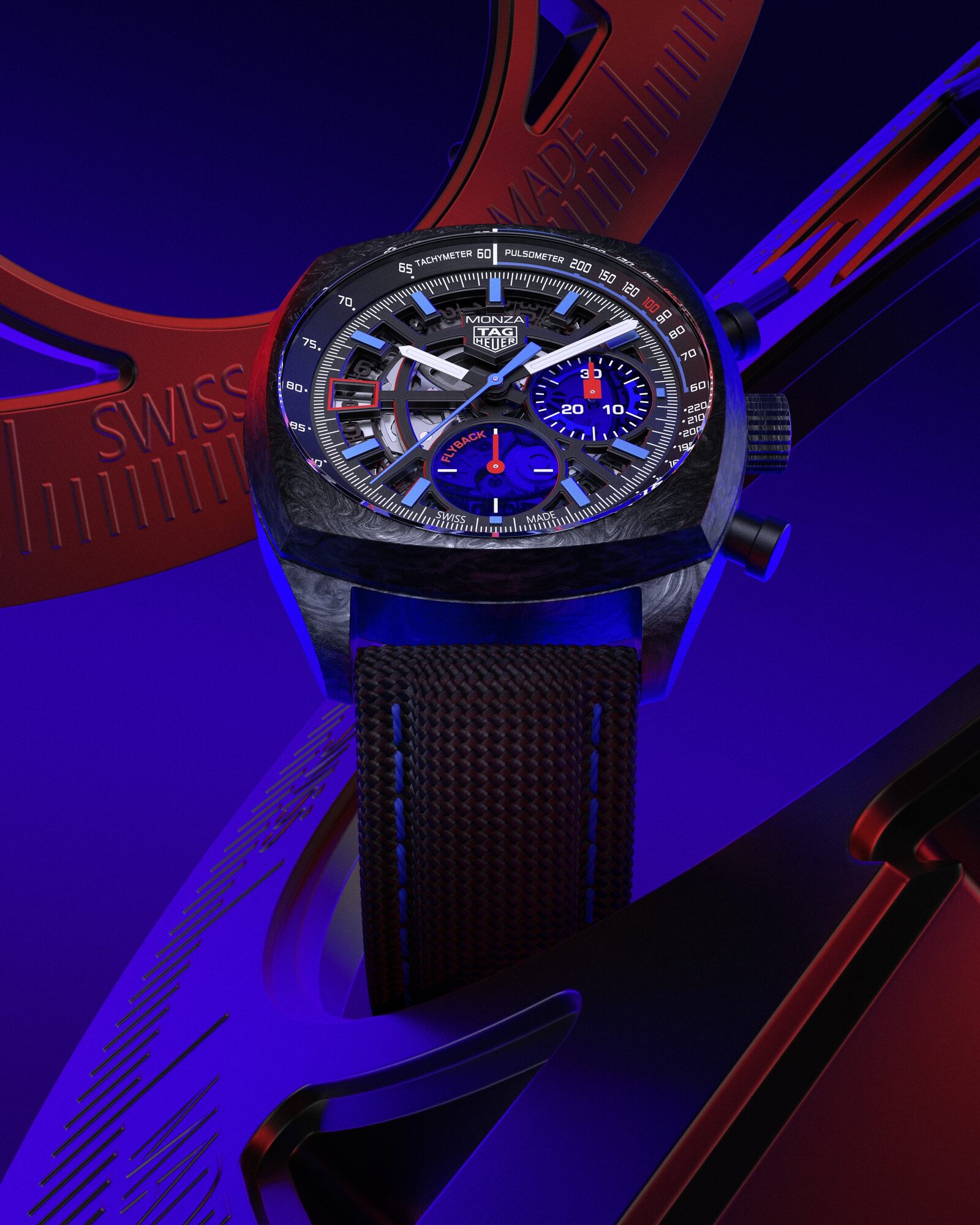 TAG Heuer Monza Flyback Chronometer
This is TAG Heuer's ace card this week, hands down. For me, the Monza Flyback Chronometer is a thoroughly unexpected futurist vision of the 1976 Monza. And it's set in a carbon case with a firework of a dial. Does it sound like I'm enamored? Damn right, I am. I do have a soft spot for the 39mm panda Carrera, trust me, but this is a firecracker. TAG Heuer had me hooked with the marble-like carbon case. It works perfectly with a tough textile strap with blue stitching that echoes the dial's main accent color. The dial is a skeletonized black, blue, and red treat, with two off-centered registers for the COSC-rated flyback chronometer chronograph. At 42mm, it's big but lightweight and worth it for the feast of colors within.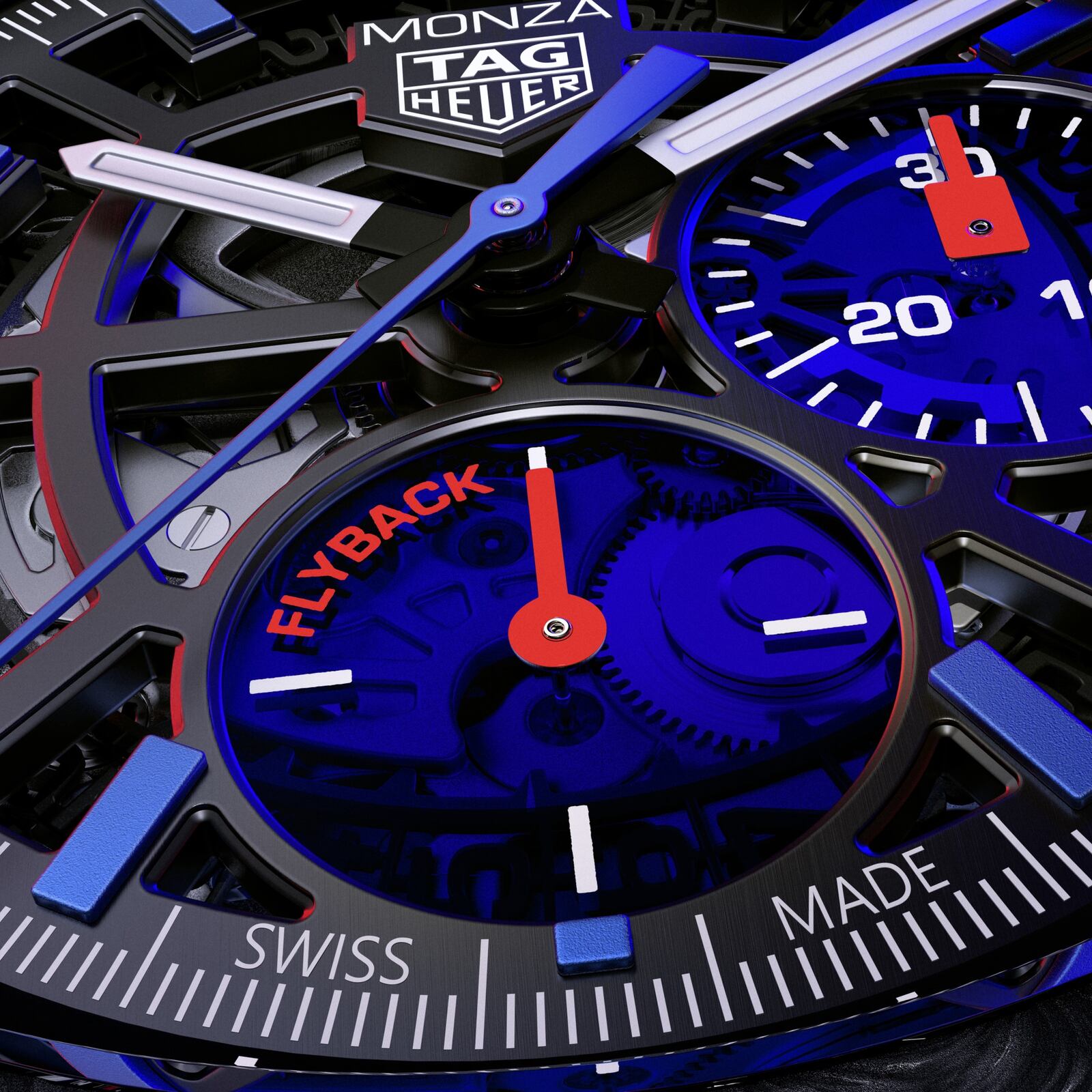 The registers' black frames encircle blue fumé sapphire discs, and the searing red pointers pop like mad. A sharp trapezoidal date window at 9 o'clock is framed in red to emphasize frivolity. Now, I have a soft spot for the vintage Monza. Its soft yet sporty cushion-shaped case is unlike most other wristwatches of its time. But this becomes its very own entity. The language is recognizably TAG Heuer while being the poster child for an avant-garde outlook we want more of. To me, this is well worth its mini-grail cost of €13,350.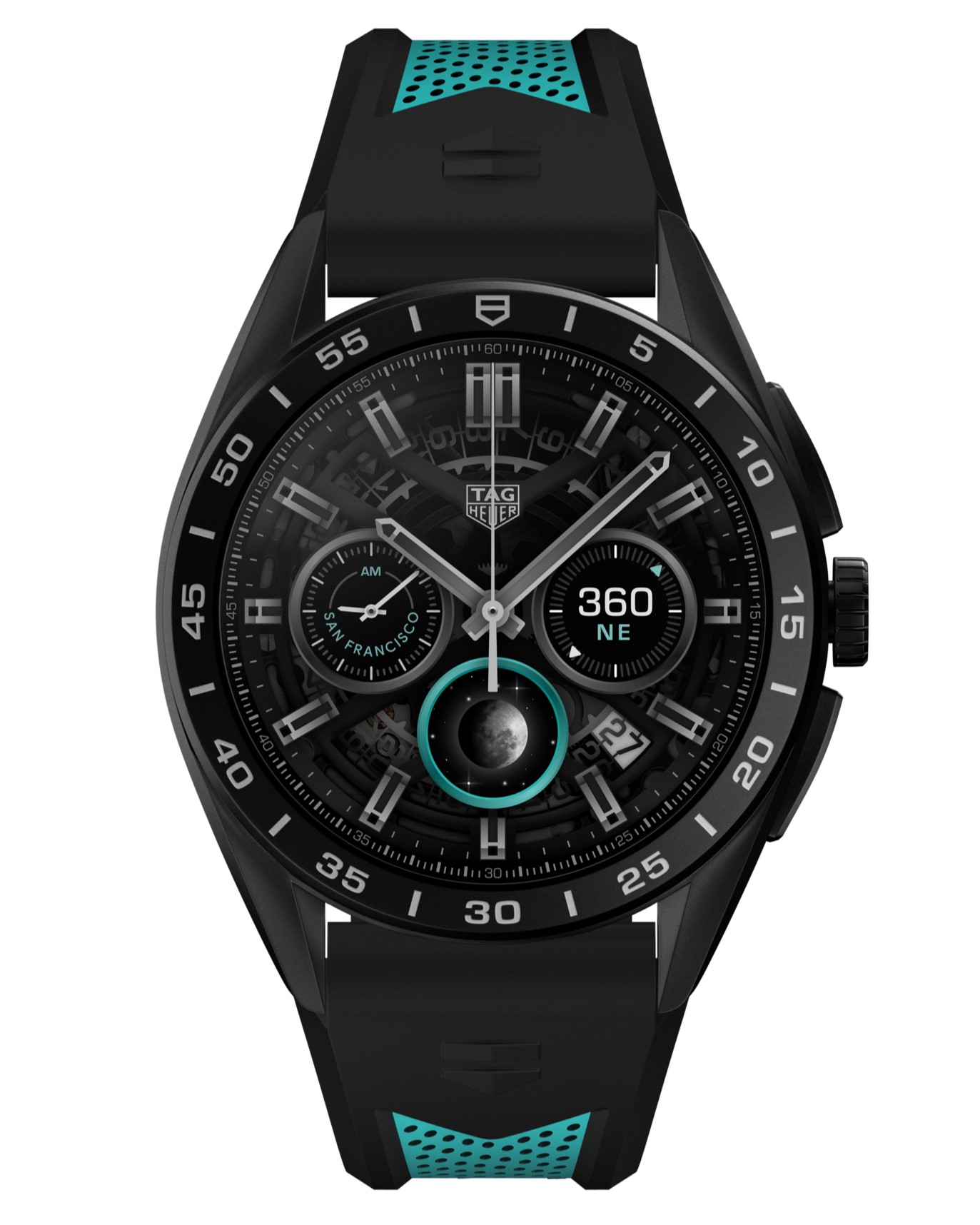 TAG Heuer's Connected range expands with three tough new references
We've seen a few other brands' attempts at accessing the lucrative and trending smartwatch world. The Connected series, however, has got what it takes and is the Swiss watchmaking we love. Outdoor activities took off during the cabin fever of the pandemic, and TAG Heuer has made it work. The key reason for the success is the fact that the Connected feels like a Swiss watch should. It's a case with bevels, a weighty and solid feeling, and plenty of strap options. The €2,400 TAG Heuer Connected Calibre E4 Golf edition is a good 42mm "mid-size" sports watch if you're a golf fiend. The €2,500 Calibre E4 Sport Edition is cool, black ceramic-bezel stealth, don't get me wrong, and its color-touched mesh does spice up its rubber strap. That's the "Urban Cool" box ticked. But, to be honest, its 45mm case strays into too-big Garmin territory.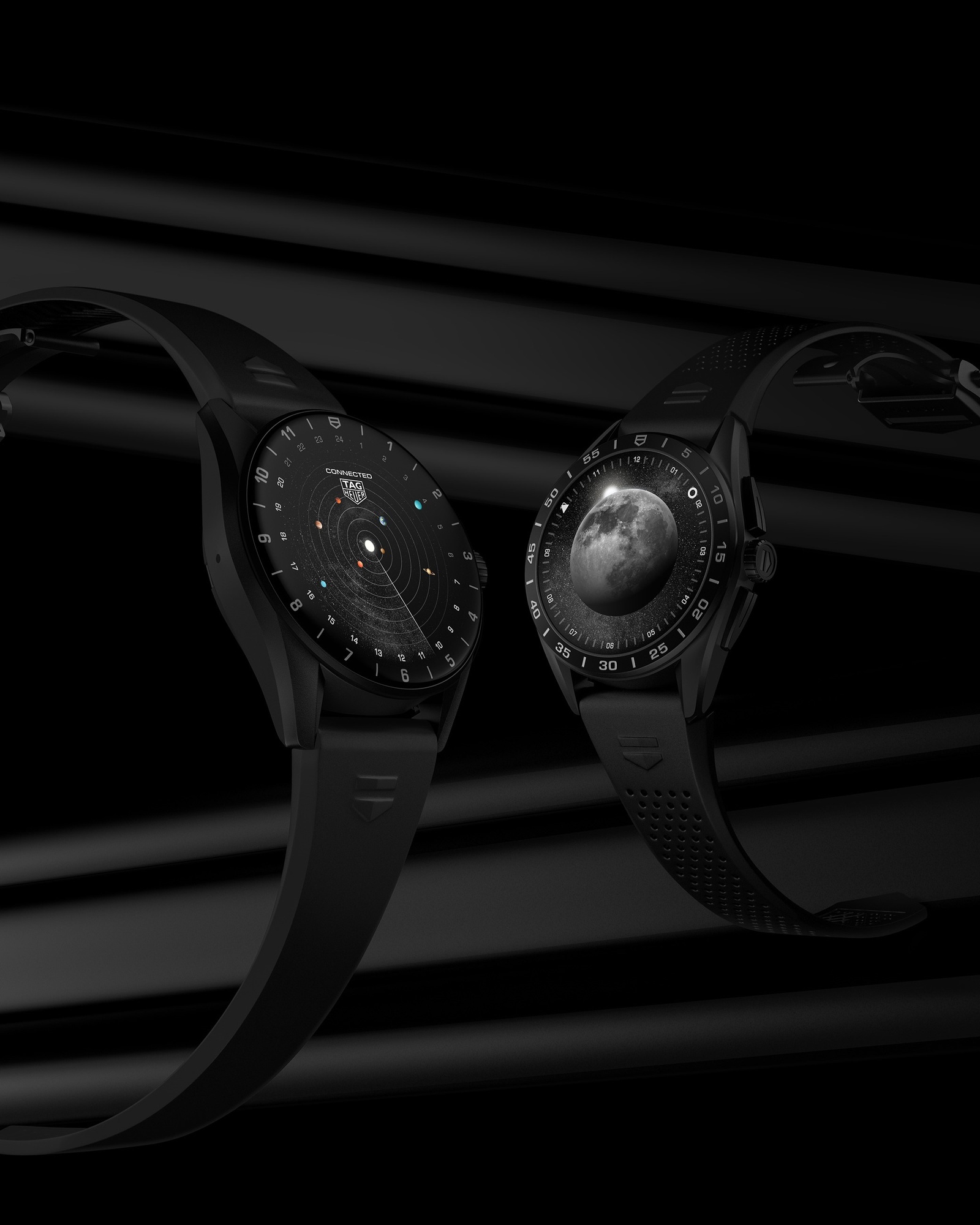 My favorite Connected is stealthy
My pick of the litter of new references is definitely the 42mm black titanium TAG Heuer Connected Calibre E4. If I were to venture into the intimidating waters of wearable tech, it would be a proper Swiss choice at €2,200. The sandblasted and silky matte titanium material endows it with lightness for its muscular case and chronograph chic. With everything from a barometer to slick GPS tracking and activity monitoring, it's simply a great training buddy. It's a great concession to the #watchfam and far from the bulky tech of Garmins and Polars. Half of the office workers and middle management wearing them don't mind the 44mm+ beasts not slipping under their cuffs. It's all about the image. It's a signal that you're off at 4:00 for a run in the woods, not the pub.
So, my Fratelli, is TAG Heuer straying too far into the digital tech realm? Or is the brand helping us watch lovers spread the word about wrist-worn timekeeping through a better choice of channels? Let me know in the comments below, and keep following our coverage of the 2023 LVMH Watch Week.