March Mania Second Round — Breitling, Laventure, Lange, And Seiko Left Standing For Mike And Tomas
And the Louis Erard caused the biggest upset so far...
Roll up, one and all, March Mania has reached its second round! At this stage, our eight competing writers get a rest. Rob and Dave will present our weary warriors' remaining four watches over the next four days, with each post featuring the winners of two first-round votes.
Today we have the four top dogs from Mike and Tomas's groups. The writers aren't going head-to-head just yet, so the seedings attached to each watch stay put from the previous round. By the end of the week, we'll be down to the final two from each initial group of 12 as we barrel towards the showpiece final. As always, what we need from you is simple: vote for your favorite watch and let us know why in the comments below. Remember, one lucky commenter will win a Hamilton Intra-Matic Automatic Chronograph so the more your comment, the better chance you have.
Login to your Fratello account and drop us a comment. Who did you vote for and why? What's your prediction for the later rounds? Will the Omega Speedmaster 321 triumph once again… Who knows? You decide!
Mike's Group:
(1) Breitling 765 AVI vs. Seiko Prospex "Alpinist" SPB199J1 (7)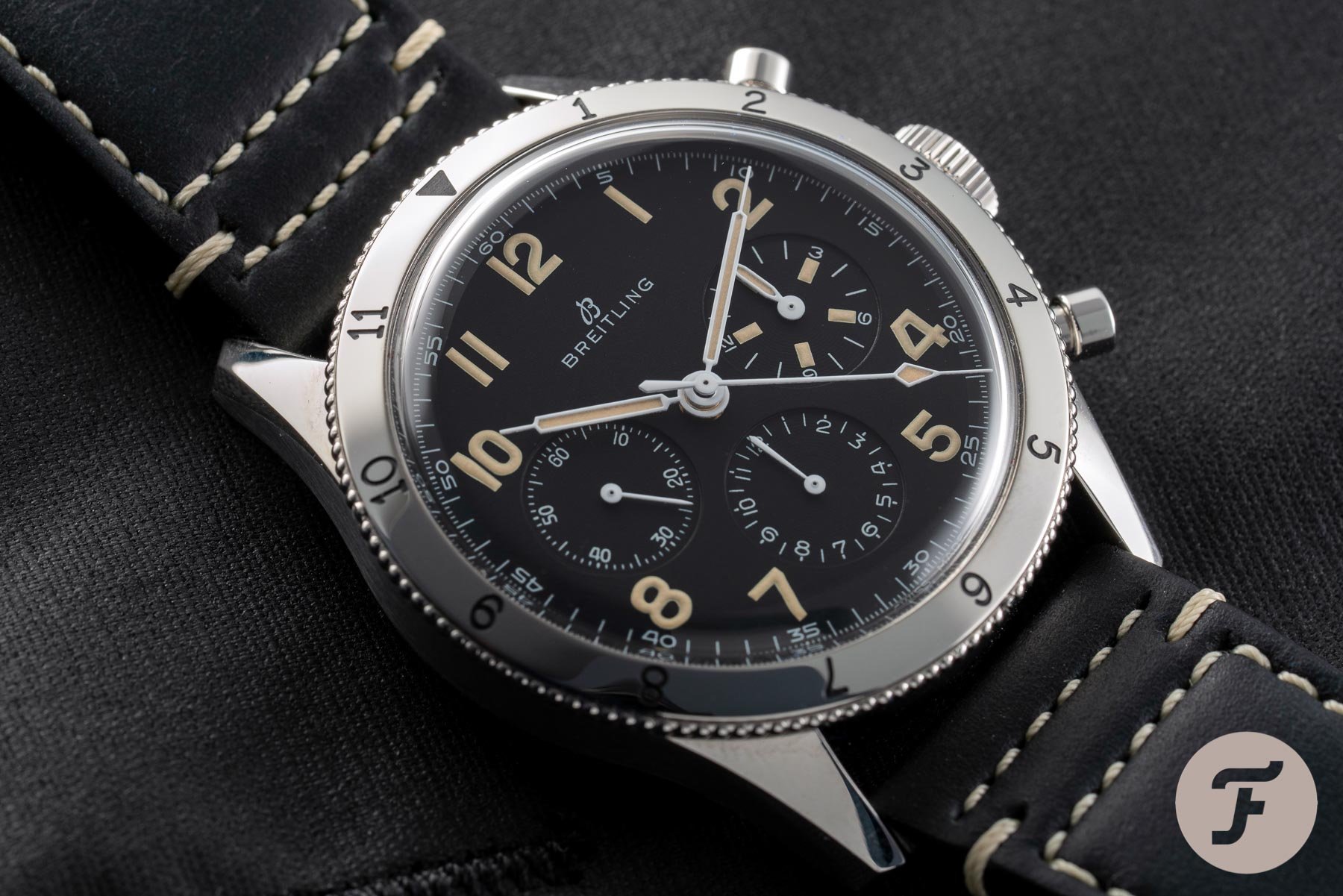 Breitling 765 AVI
What the diddly-widget happened in this round? Beyond the imperious Breitling 765 AVI, which strode to a luxuriously comfortable win, every other head-to-head was turned on…well…its head. We've not seen a bloodbath of these proportions yet in the competition. And as glorious a moment as it should be watching a fifth, sixth, and even seventh seed take down the favorites, the overwhelming presence of Breitling in March Mania's second round feels kind of like a fix.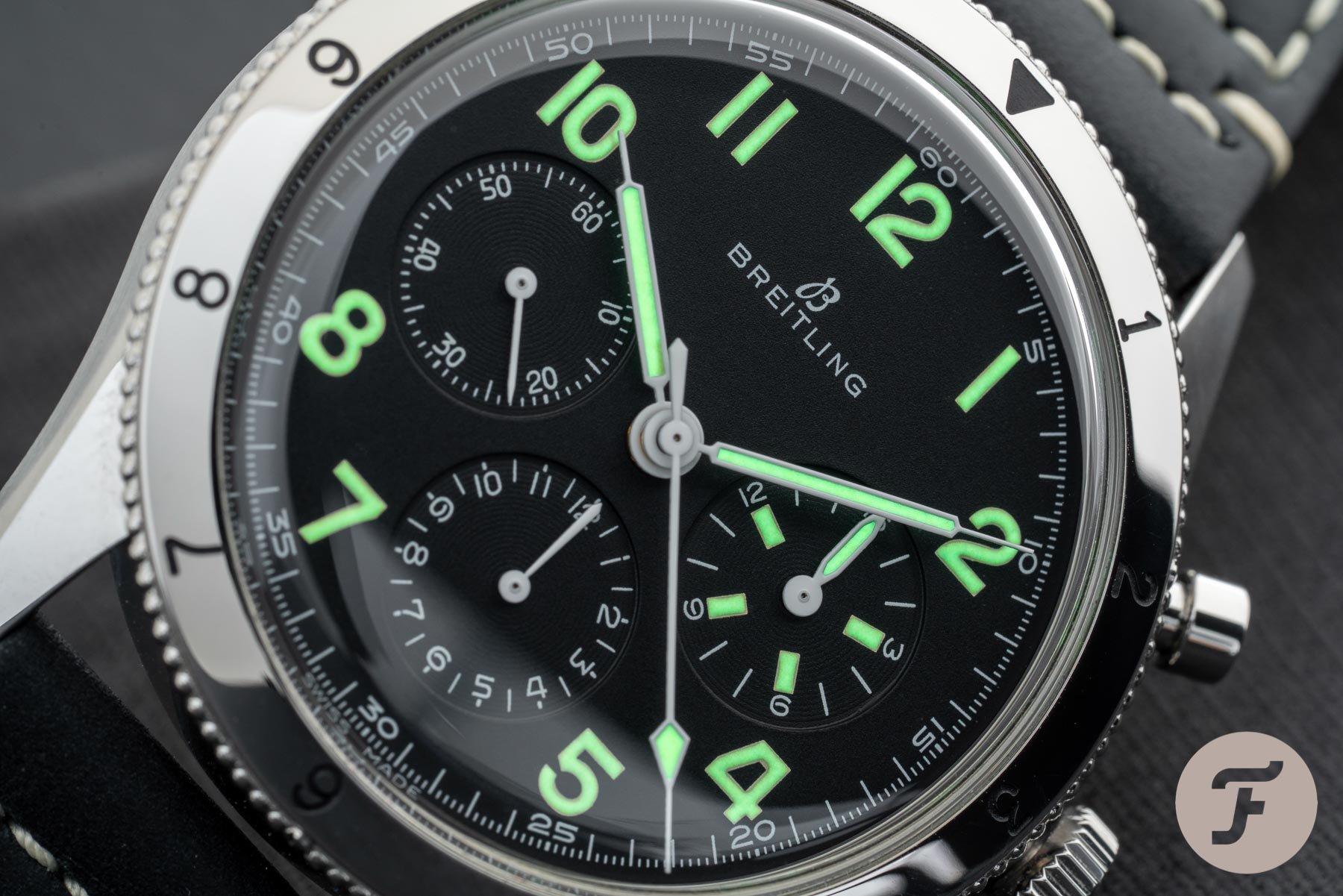 I can tell you this, however: it isn't. This is exactly why we started this competition and why the rounds following the prelims are worth their weight in gold. See how the tide can change? The seedings matter, oh yes. Never underestimate the importance of match-ups. Strengths against weaknesses and the like…
That's why this match-up between the Breitling 765 AVI (my favorite Breitling release covered last year), is such a walkover. The Seiko Alpinist is good, sure, but it cannot hold a torch to this all-time classic. I don't think the Breitling collective on Fratello is big enough to push this one to the overall win, but if this piece isn't still causing trouble in the quarters, I'll eat my hat(s). And if you watch IG Live, you'll know I have quite a few to chew through…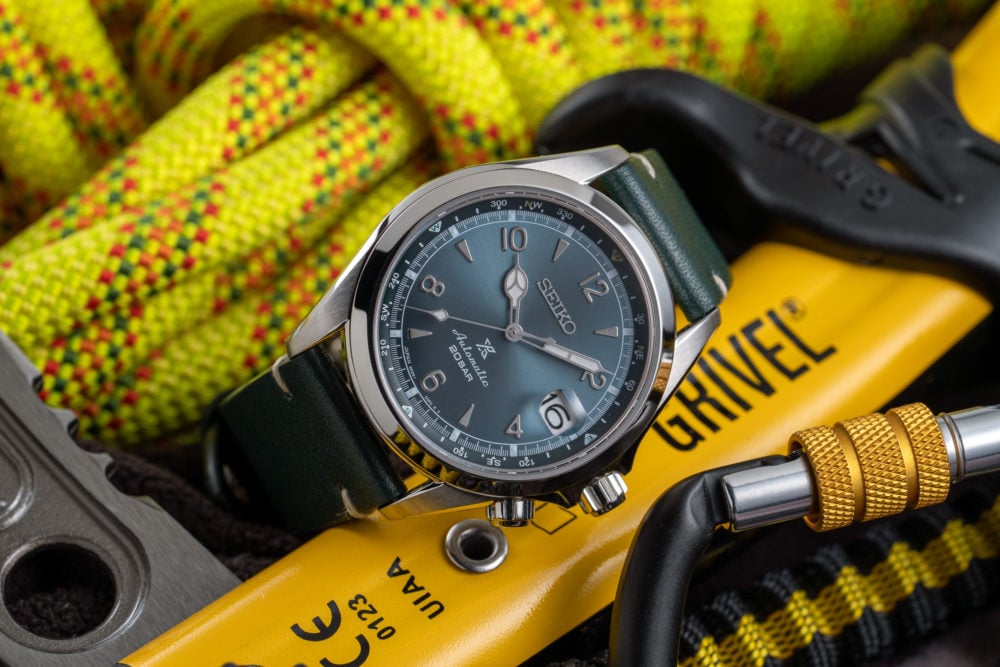 Seiko Prospex "Alpinist" SPB199J1
The Seiko Prospex "Alpinist" SPB199J1 was announced on Fratello last October. Seiko initially produced this model as a limited edition (with limited engraving on the case back), but soon after decided to do a core collection model as well. That rankled some people, for sure, but the limited model is still limited, even if it has a near-identical corollary in the regular catalog. What can we say about this plucky seventh seed's chances against the 765? Well, it could be worse. It could find itself up against an indomitable Lange. I reckon anything north of 30% of the take for this Seiko should be regarded as a moral victory.
March Mania: Second Round Proper — Mike — (1) V (7)
(5) Breitling Superocean Heritage '57 vs. Breitling Top Time (6)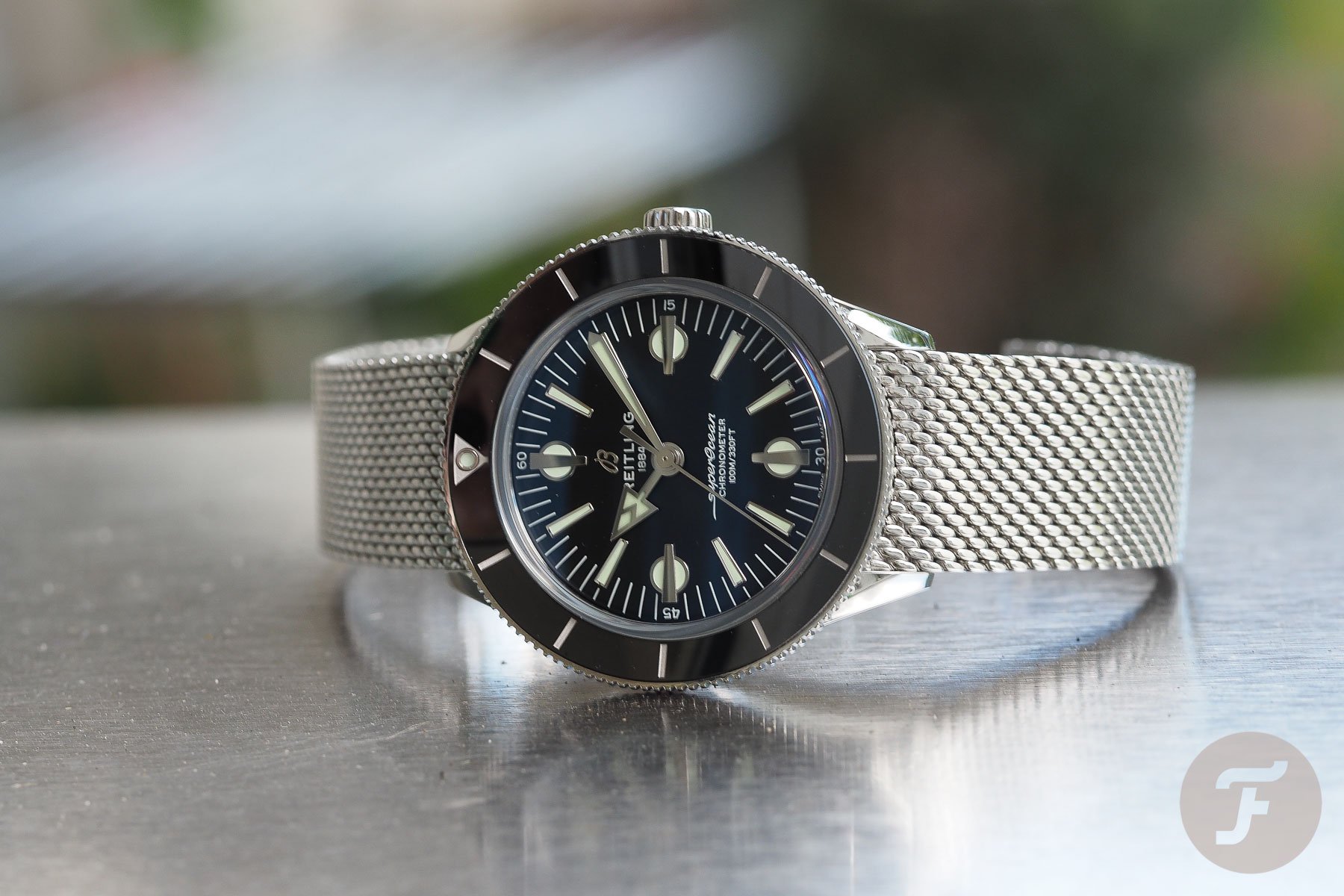 Breitling Superocean Heritage '57
Nobody saw three upsets happening in a single group. Breitling accounted for two of them and, as such, we have the Breitling Superocean Heritage '57 playing against the Breitling Top Time for the right to progress. My vote would go with the Superocean because that "arena" bezel is a thing of beauty and this thing wears like pure honey on the wrist.
Figuratively, I mean. It isn't in the least bit sticky. At least, it shouldn't be. Maybe contact your AD if that's the case. Not me though; if your watch is covered in honey I want nothing to do with it.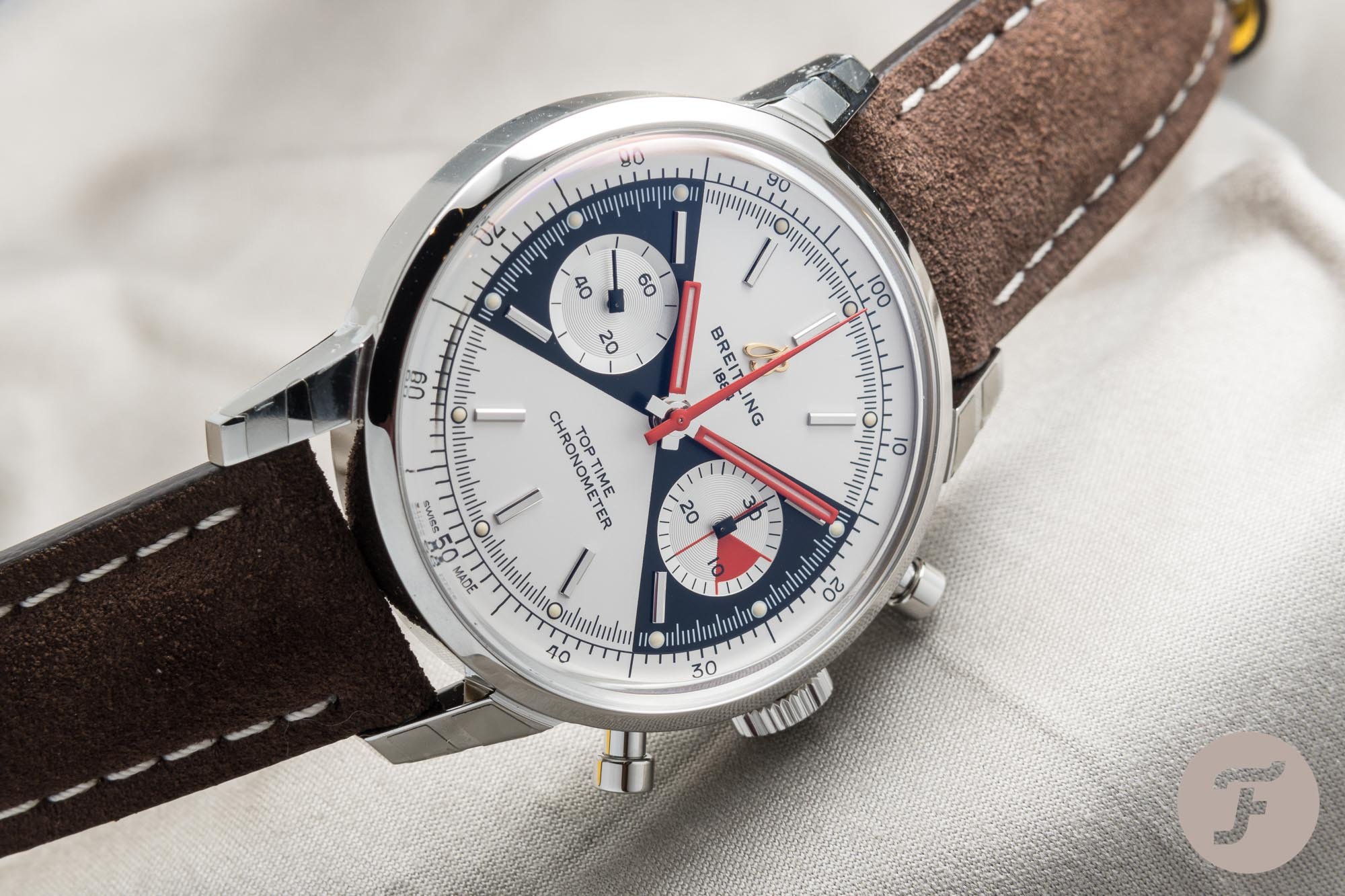 Breitling Top Time
I do feel a bit bad for the Top Time. I'm not saying it will get hammered in this round, no way. I think this one will be fought tooth and nail. I predict the mid-forties playing the mid-fifties when all is said and done and it could go either way. No, why I feel bad for the Top Time is because it is kind of the opposite from the Superocean Heritage.
What do I mean by that? I mean the designers did a lot with this piece and, I think, came up short of where they wanted it to be. Meanwhile, the Superocean Heritage seemed to relax into its own history and wind up being one of the best pieces of the year — at least better than anyone expected it to be. Why? Because the designers took a hands-off approach and resisted the temptation to completely mess it up.
Here, with the bowtie design, the designers have not messed it up at all, but they clearly wanted the watch to make an impact. I adore the hot red hands but not even they can paper over the fact that this should not have been released when it was. Firstly, the Top Time needs to leave the Premier line where it belongs (in the brand's history, that's where). The Top Time should be its own range. And then, give us the muted designs first, please. Bring back the gloriously old school pandas. The Top Time collection demands more. This Top Time deserves more. The bowtie will look an awful lot cooler when it is an outlier within an existing, classy collection. That's better than being just an outlier, in my opinion. But what do you think?
March Mania: Second Round Proper — Mike — (5) V (6)
Tomas's Group:
(1) A. Lange & Söhne Zeitwerk Date vs. Louis Erard × Alain Silberstein Regulator Watch (7)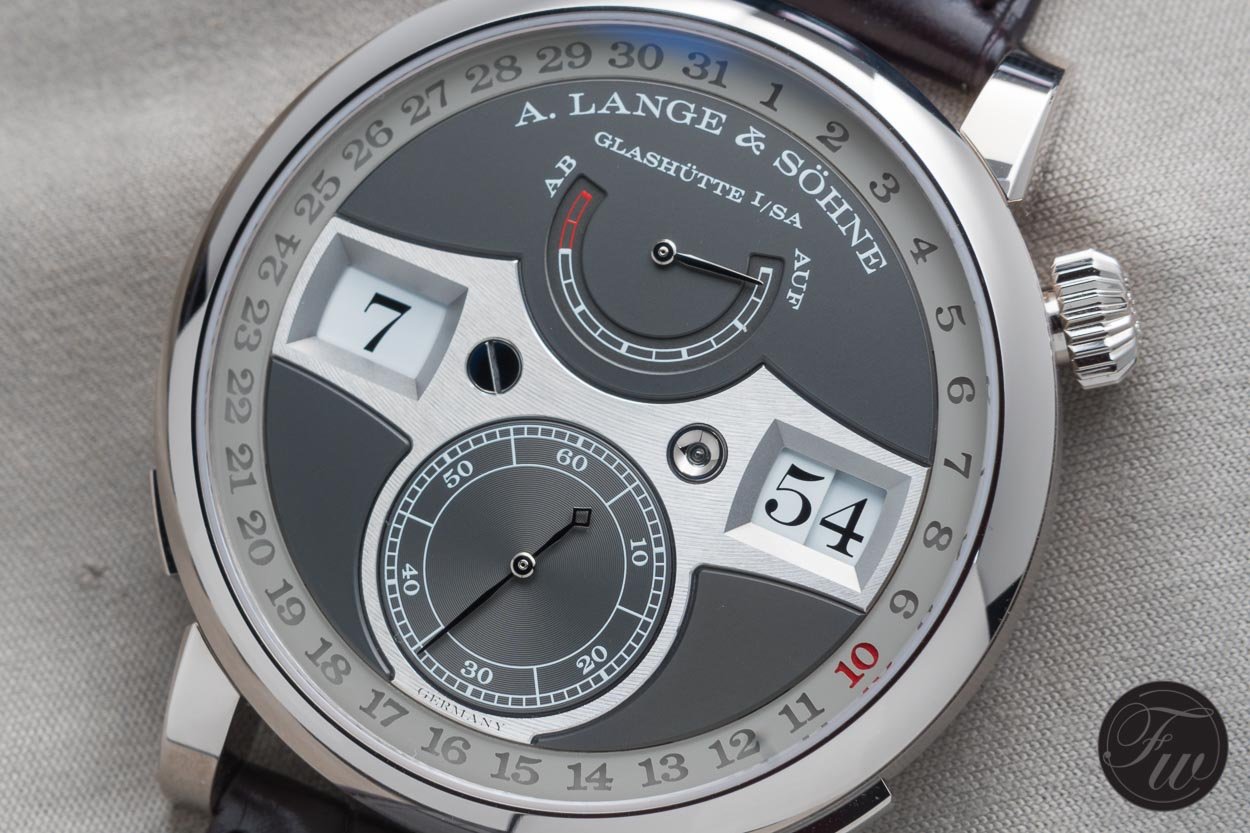 A. Lange & Söhne Zeitwerk Date
Oh dear sweet boy-king, please have mercy on all those who bow before you! Yeah, the Lange & Söhne Zeitwerk Date is going to kill anything and everything left in Tomas's group, I guess. It probably already has its sights set on the Breitling 765 AVI from Mike's group that it will almost certainly meet in the quarters. Can anyone stop this tour de force? Something by Seiko you say? The second seed from Tomas's group? The Rotocall, you mean? Well, that could have worked (maybe), but there's one, teensy little problem…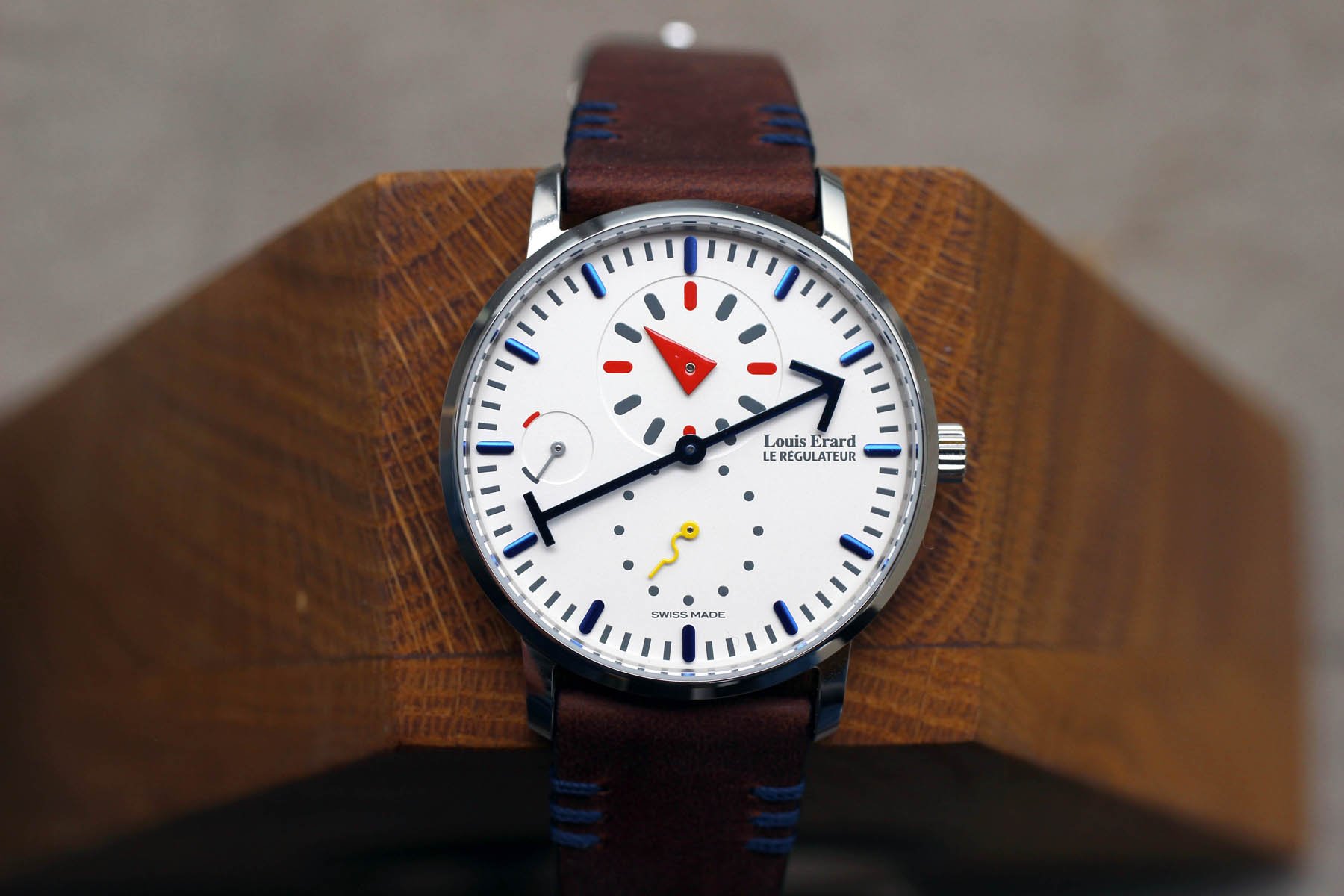 Louis Erard × Alain Silberstein Regulator Watch
No one — and I mean, no one — banked on the Louis Erard × Alain Silberstein Regulator slamming the Seiko "Rotocall" into the tarmac and soccer-kicking its jaw across the parking lot. Graphic as that may have been, that's just about the feeling we all got when we scrolled down to the poll to see the LE had edged the loveable Seiko we'd all fancied to die gracefully against the Lange by a scoreline of 51/49. Wow. Stunning. From the seventh position, the Louis Erard marches on…perhaps to its grave, but an honorable one if so.
March Mania: Second Round Proper — Tomas — (1) V (7)
(3) Laventure Transatlantique GMT Vs. Cartier Santos Galbée (4)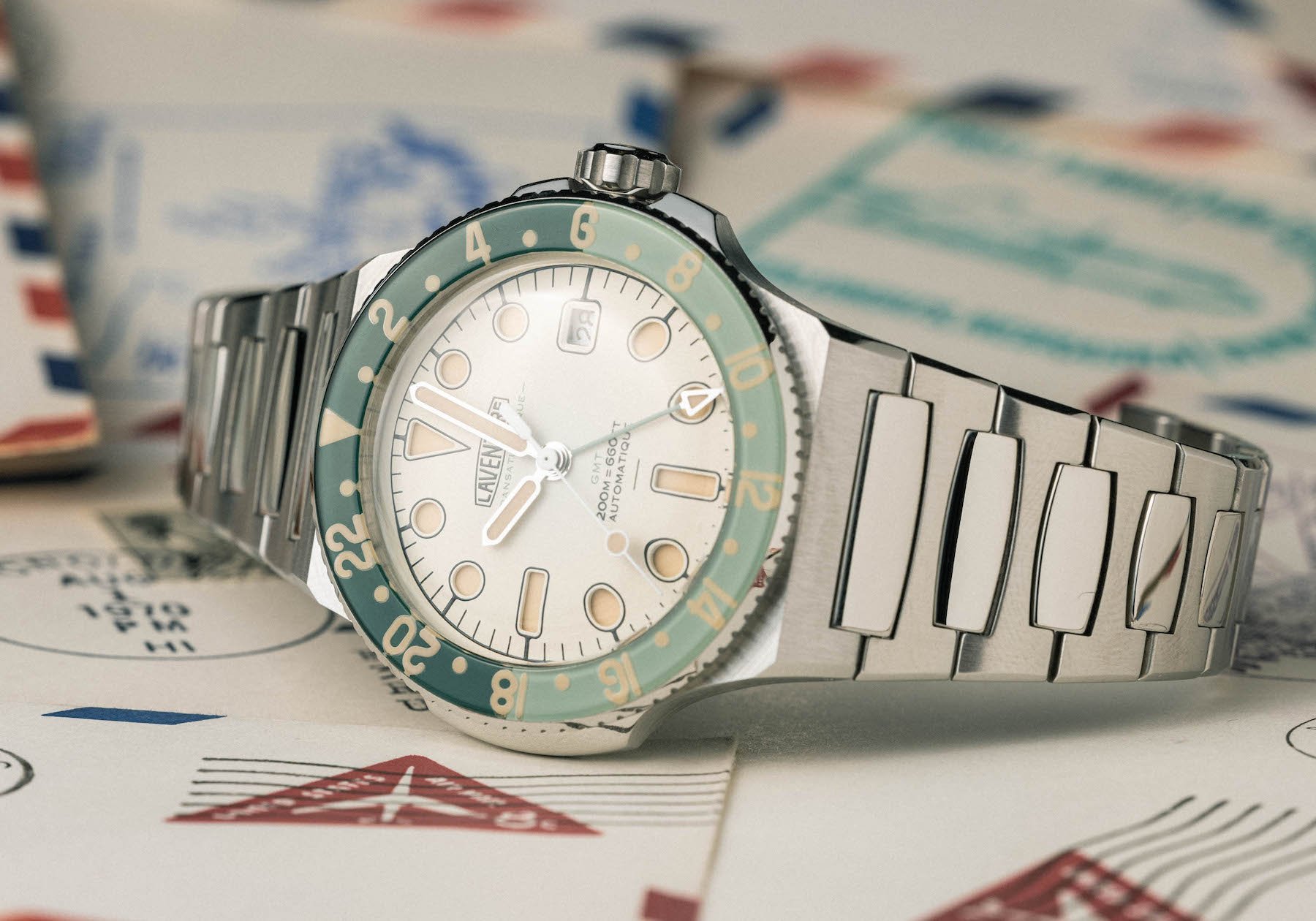 Laventure Transatlantique GMT
Activating smug mode. Y'all know I love Laventure. It faces a tough challenge in this round against the kind of classic watch I could imagine being loved by lovers of Laventure, but I am super duper proud of the Laventure Transatlantique GMT for making it this far. Thanks to the Fratelli that supported what I believe to be the best new thing going in the sub €5k bracket.
This one pictured here was one of just 50 cream dials available and it retailed for CHF 3,350. It was the most expensive Laventure ever, but went the extra mile in justifying the price with a bracelet for the ages, a simply gorgeous bezel insert, a clever colorway, and hands down one of the top two attempts at case back decoration the industry has to offer as far as I see it. Don't sleep on this baby. It could wind up as the Lange's final dance partner in the fight to be Tomas's champ.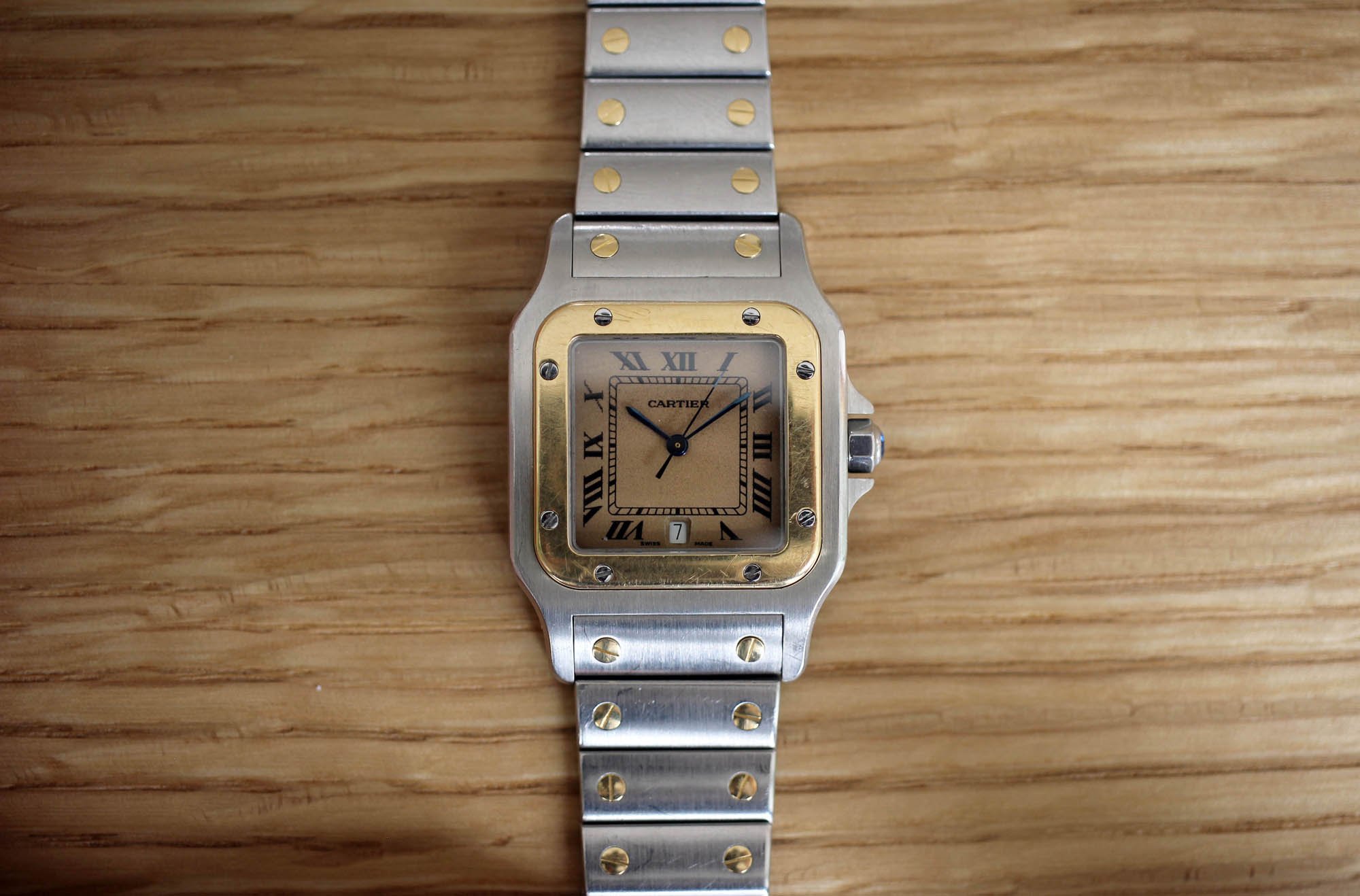 Cartier Santos Galbée
The Cartier Santos Galbée may not be a watch I think of very often, but I would be a bare-faced liar if I tried to tell you that this particular model of Tomas's hasn't kept me up at night. I love, love, love the dial and the way it has aged. It is bizarrely beautiful. I'm a small guy and can get away with some pretty small watches, so this kind of thing looks right at home on my wrist. Would I choose it over the Laventure head-to-head? No. Never. Not a chance. But would I like to have them both in my watch box? I know Mr. Rosputinsky feels the same as I do on this front, and the answer from us both is a resounding yes. But if you could only have one, which one would you choose?
March Mania: Second Round Proper — Tomas — (3) V (4)

Win the Hamilton Intra-Matic Chrono by participating!
So now it's over to you! We want your votes, but we also want to hear your thoughts. Better still, by sharing them with us, you'll put yourself in the running to win either a LIC leather watch strap or (drum roll, please) the HAMILTON INTRA-MATIC AUTO CHRONO. Yes, that's right, as Karina detailed in her post yesterday, we will be giving away one of Hamilton's most popular models for one lucky commenter. How do you win? Comment on the March Mania tournament as often as you can, engaging with other readers, helping to create a happy community atmosphere. The best contribution will be handsomely rewarded, so what are you waiting for? Let your voice be heard!