Meet The Fratello Shop — Watch Straps, Books, Storage Cases, And More
A selection of products that we truly stand behind
When I started collecting watches, it was incredibly hard to get some accessories as simple as a proper replacement strap. For a long time, we played with the idea of opening up the Fratello Shop as well to offer straps and accessories to our readers. But we also realized that if we did it, we would need to do it properly. That means fast shipping, good customer support, and a nice selection of good-quality products that make sense.
Last year, we hired Laurits, the dedicated e-com guy in our Fratello office. Together with the rest of the Fratello team, he works hard to get the best products for our webshop, takes care of all logistics, and is there for you when there's something to ask or comment on. In other words, we are taking this very seriously.
Our leather straps
We work with several suppliers to offer a nice selection of leather straps, tropic straps, and nylon (space) straps. In our Signature collection, we offer high-quality leather straps with hand-stitched keepers. These are available in different sizes (18mm, 19mm, 20mm, and 22mm).
Signature collection
For example, we have a selection of straps made of Baranil leather. This leather is sourced from Tannery Duggermann and undergoes both chrome and vegetable tanning processes. Following this, the straps are treated with mineral, vegetable, and animal oils. The result is a highly durable strap with a little bit of shine and classic, timeless appeal.
Our rubber tropic straps
Some of you also already found the way to our selection of tropic straps. These straps come from France and are available in many different colors. And, of course, all our regular straps (not the space straps) have quick-release spring bars for an easy, fast, and secure procedure when mounting them to your favorite watches.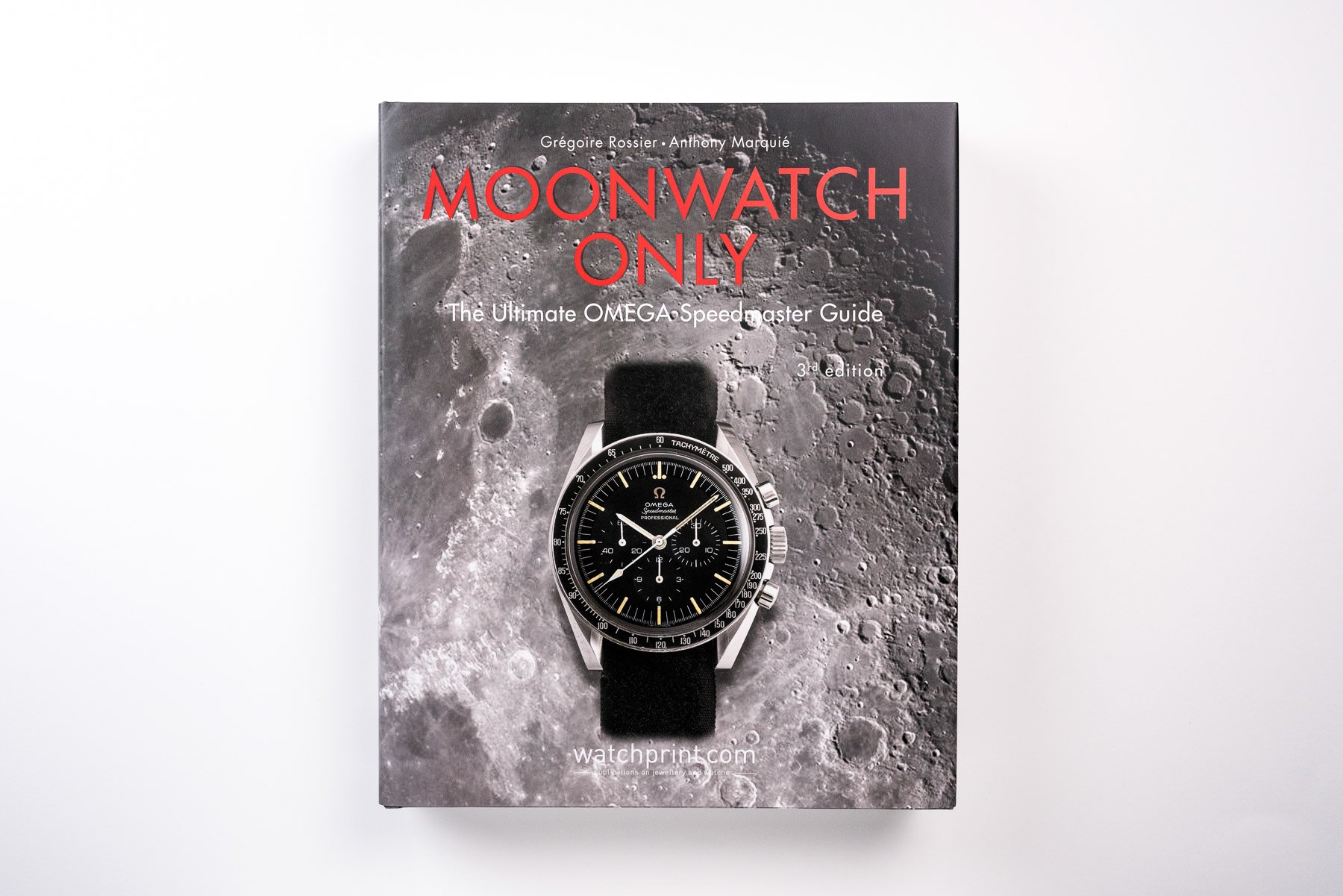 Our book selection
But there's more. We wanted to have a selection of watch books in the Fratello Shop as well, the ones we enjoy reading and using ourselves. So yes, we carry Moonwatch Only, which is a no-brainer to have for everyone who is thinking of buying a pre-owned or vintage Speedmaster.
But our best-selling book, The Vintage Rolex Datejust Buyer's & Collector's Guide, was written by none other than our own Thomas van Straaten. It's amazing to think there was no book on this Rolex collection before, but Thomas made one, and he did a fantastic job. We have a few other books on Omega and Breitling in the shop too.
Our watch pouches
Taking good care of your watches also means you need to store them properly, not only at home but also when you travel. For this, we have a few nice and stylish solutions for you. When traveling, I can't do without a watch pouch, so we have leather pouches in our shop so you can bring an extra watch along. We have them in black, brown, and olive green, and they come with a leather divider with curved ends so the watch doesn't slip off. Each pouch can hold a watch up to 42mm in diameter.
Our Peli-cases
For storing your watch (or traveling), we also offer Fratello Peli-case solutions. We currently have the Enigma model for either three watches or just one watch. Soon, we will also stock the Elements and Vault collection, which will allow you to store up to 21 watches. The Elements and Vault cases also have a handle, and the latter features a combination lock.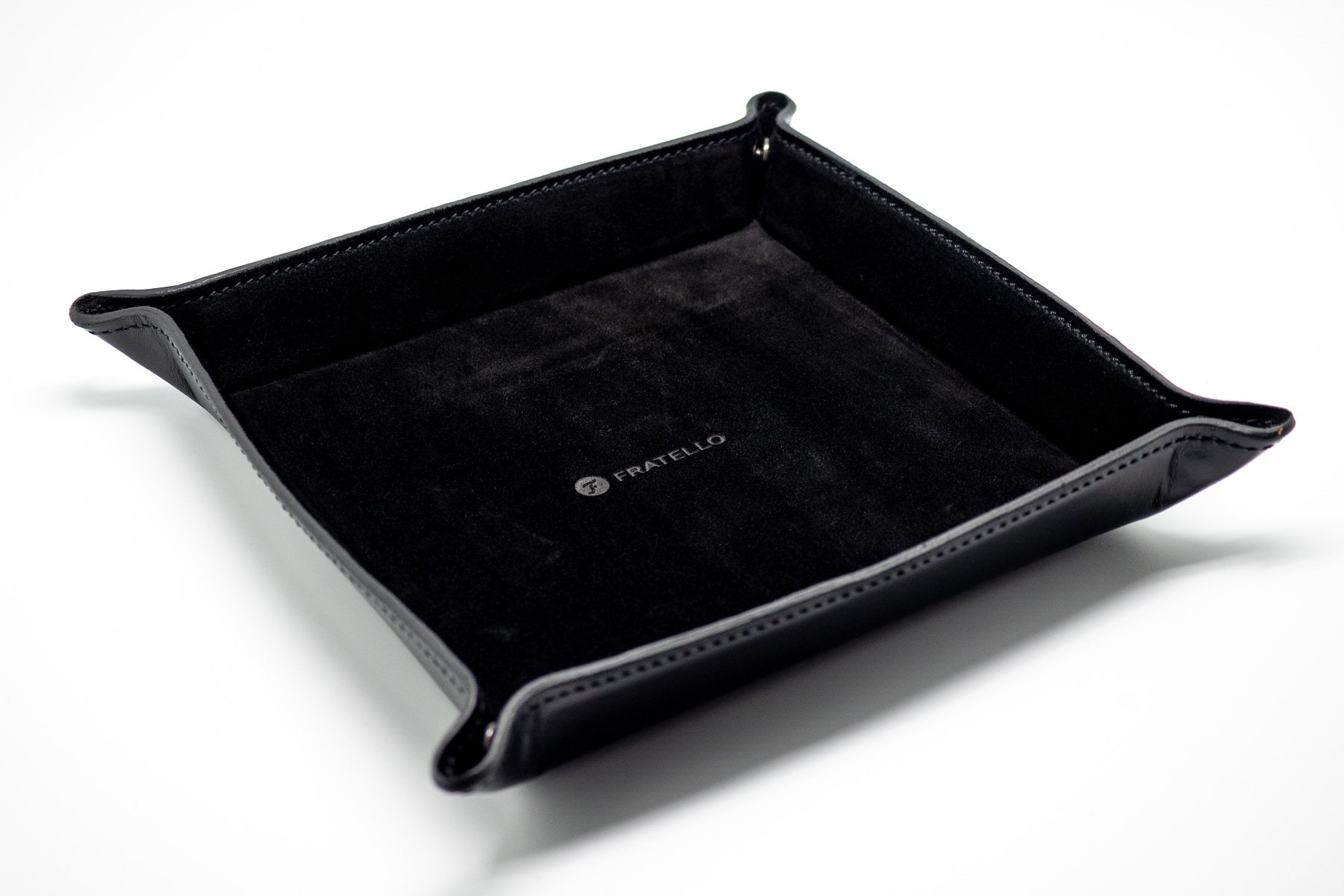 Valet trays
I have received some valet trays from brands in the past, but I found them all to be relatively small. They carried just one watch and perhaps a pair of cufflinks, so we decided to have ours a bit bigger, making it more useful. The inner (usable) surface of the Fratello valet tray measures 20cm × 20cm. This allows it to fit several watches at once or a watch and a pair of glasses, cuff links, a fountain pen, etc. We offer the valet trays in black (as pictured above) and brown leather.
The watches
Last but not least, we also carry watches in the Fratello Shop. We have done limited editions with brands but have also carried capsule collections for a certain time, such as the Minase M-3 Veri Peri we had in our shop. We will continue to collaborate with watch brands on new projects to be able to offer something exciting for our readers. For 2023, we have a few new watch projects lined up that we will announce soon.
As I wrote at the beginning of this article, we take our shop very seriously. We only want to carry the things we really stand behind, but on the other hand, we're also always testing new variations and products for the shop to make our selection even better. Soon, we will also carry Bergeon watchmaking tools and additional accessories. All orders over €100 qualify for free worldwide shipping, including shipping insurance for all watches as well.