The MING 20.01 Series 2 Makes Me Question My Buying Habits
Anyone want to donate 35K?
The MING 20.01 Series 2 debuts today. Not only has MING become one of my favorite brands, but this watch itself also has to rank as one of my favorite releases so far. To me, at least, this watch is stunning. Whether it's the details, the materials, the colors, or the movement — wow! There's one issue, though, and that's the small matter of CHF 35,000, which happens to be the price of this watch. In fact, it has me questioning my buying habits. Should I be saving my ducats for watches like this, instead of adding numerous, less expensive pieces? Deep stuff…
Folks, if you've read my articles and followed my collection, you'll know that I do own what I consider to be some really nice watches. However, the truly fancy ones are probably pieces that I purchased long ago, and they're just worth more now. Aside from my Speedmaster 50th Anniversary in Moonshine gold, I've never really broached the multi-10K (in whatever currency) threshold. The truth is that I'm pretty uncomfortable with laying out that kind of money, and most watches in this realm just don't fit my lifestyle. Plus, I tend to favor sports watches, so the wild haute horlogerie stuff doesn't usually float my boat (OK, MB&F, you are a real outlier). Every once in a while, though, something like the MING 20.01 Series 2 comes along and makes me question everything.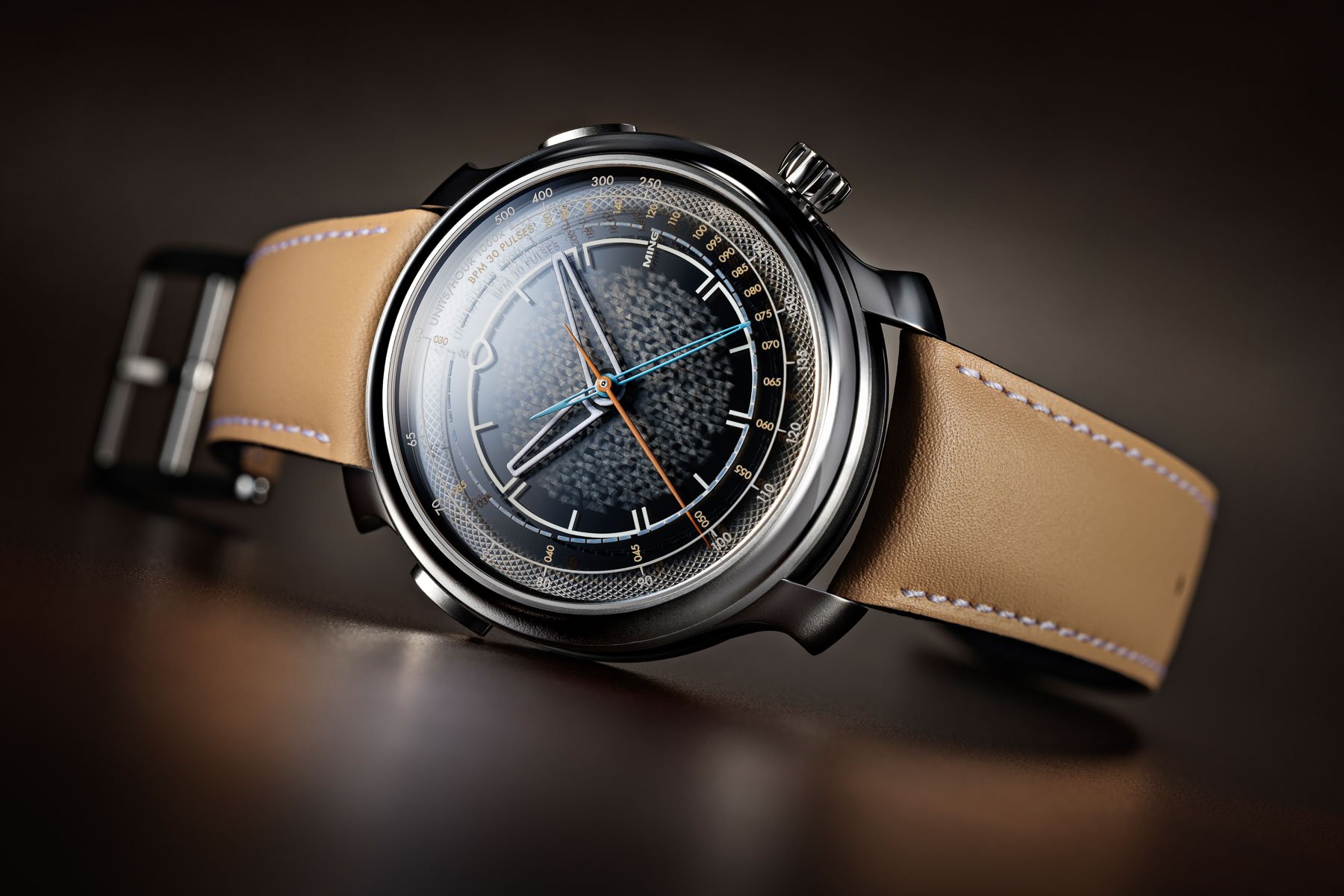 The MING 20.01 Series 2
Bring out the Bronx cheers because the watch you're seeing here isn't going to last long. At these price levels, watches like the MING 20.01 Series 2 fall under the brand's so-called Special Projects Cave (SPC). Folks who are on the SPC list (existing owners) have the opportunity to express interest in these pieces, and they're usually gone lickety-split. I'd expect the same with these 50 pieces when the ordering process opens this week. Still, I thought it was worth showing this watch because it hopefully previews good things to come. And, again, I just think it's gorgeous.
The MING 20.01 Series 2 follows up on the 20.01 Mosaic, which had a run of only eight pieces. There are real similarities, as this watch uses a 41.5mm titanium case with a thickness of 14.2mm — a case with 34 pieces using five different finishing techniques. The "flying blade" lugs make a return as well, and we get the new "keeperless" strap system that debuted earlier today on the 37.05. Here, though, the strap comes in at 22mm wide. Intriguingly, the case is made of 10 components, including separate right and left lugs. These attach to a DLC-coated case ring. Everything comes together with just four screws.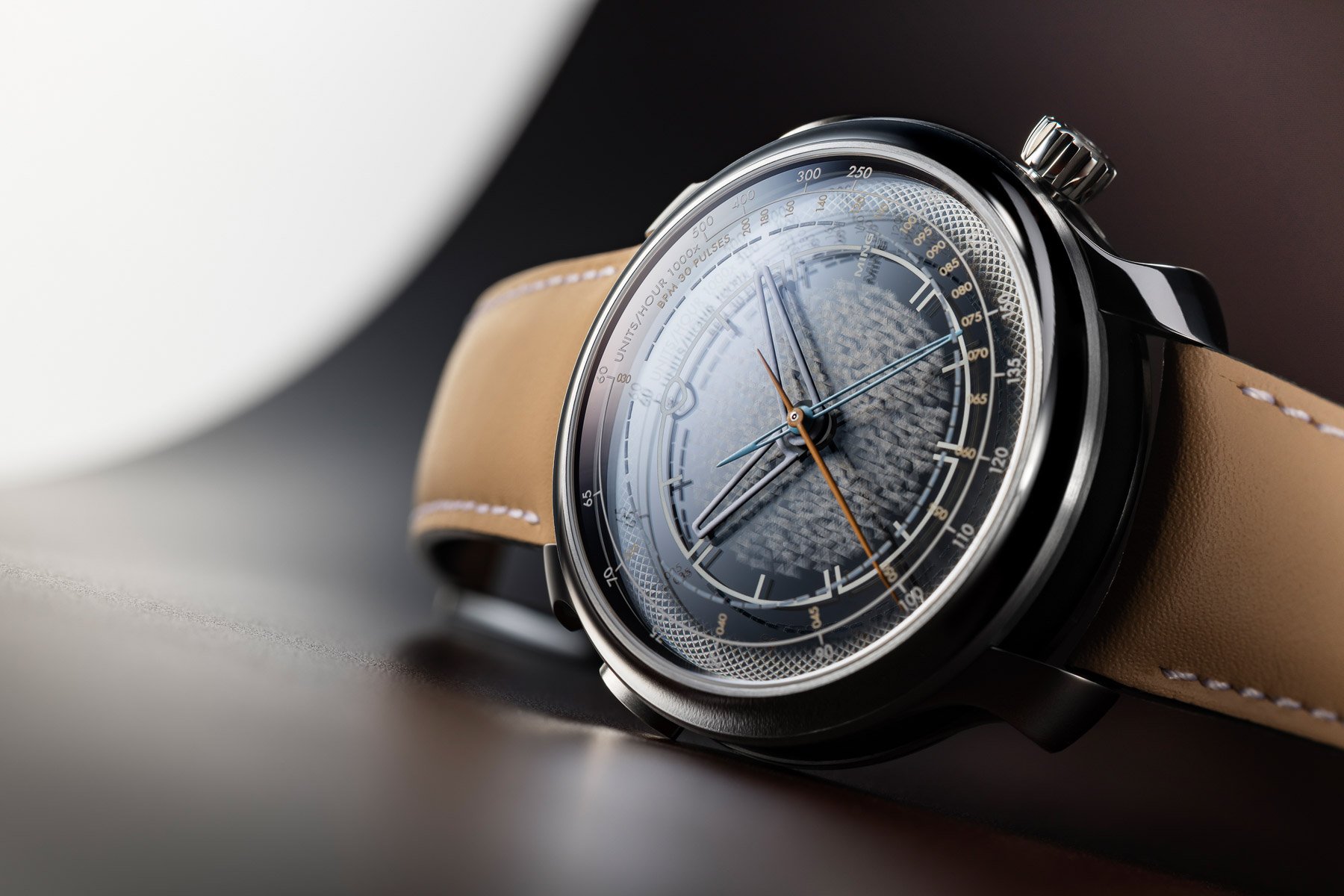 A wild dial paired with a gorgeous movement
I had to read the press release for the MING 20.01 Series 2 a few times because the detail surrounding the dial is edging on ludicrous. There's a lot going on here, yet it comes together beautifully. At its base level, the watch uses a titanium layer with a Clous-de-Paris pattern (not unlike the 27.02 that I own and enjoy). Interestingly, this layer is a functional component of the movement and acts as a bridge for part of the setting train — this sounds a bit "Formula 1." A second 1.1mm-thick sapphire dial sits atop it, and it has been etched with 3,300 triangular elements in the central portion. These elements have been etched at three different depths to create an amazing optical effect. Finally, this dial holds a lumed HyCeram index track.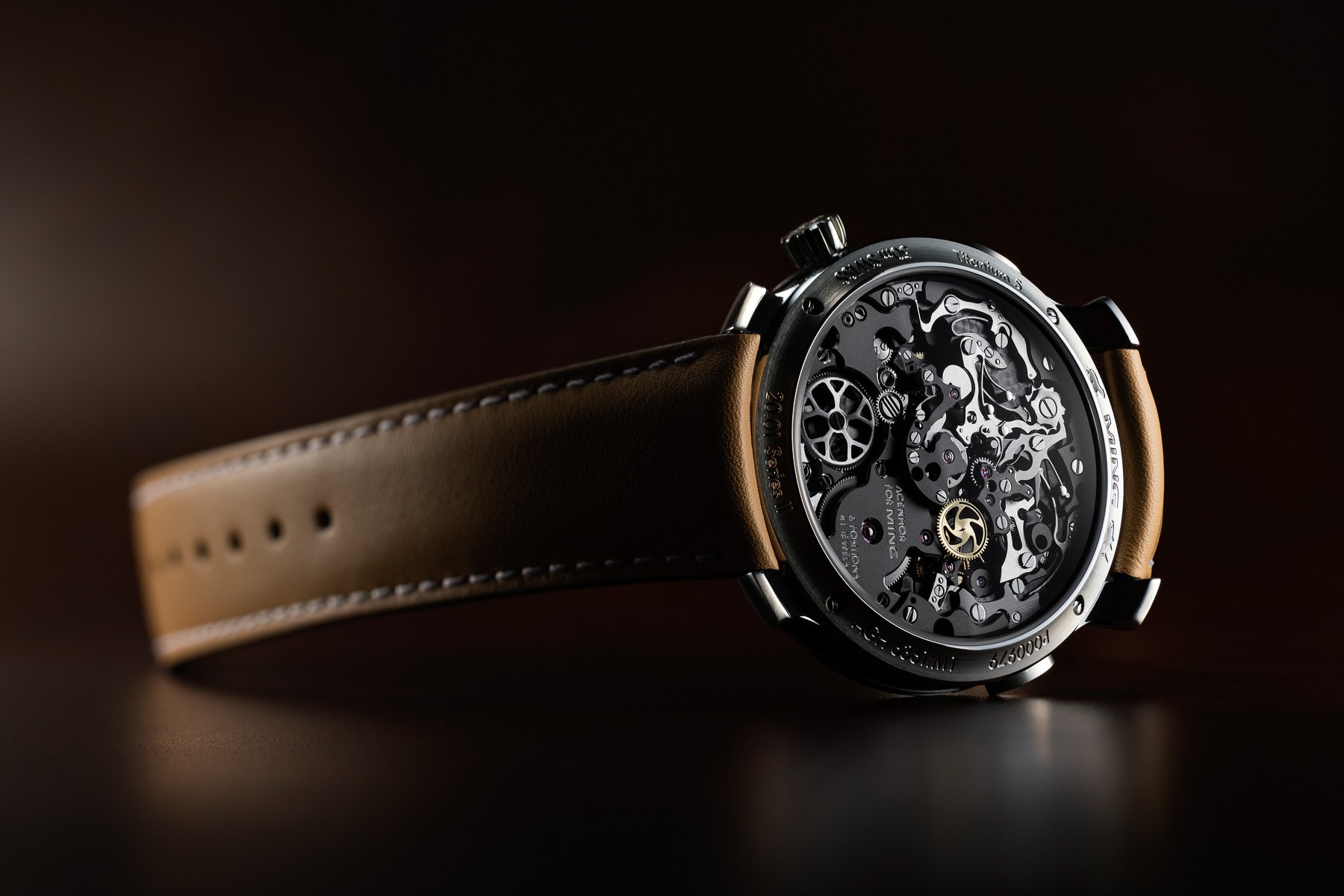 We're not done yet because the domed crystal has its own job. The minute, pulsometer, and tachymeter scales lie on the underside of this lens. Pleasingly, the blue hand corresponds to the blue track for the elapsed minutes and orange is for the seconds. The movement behind this watch is the manual-wind AgenGraphe by Agenhor. MING used this on the Mosaic and we've also seen it in the Singer Track1. MING tells us that the interpretation here is unique due to the lack of subdials. It certainly has a clean look. The movement itself has been "customized" with anthracite DLC and diamond-cut bridges. Personally, as a lover of vintage mechanical chronographs, seeing such a beautifully complex movement (with a column wheel to boot) makes me happy.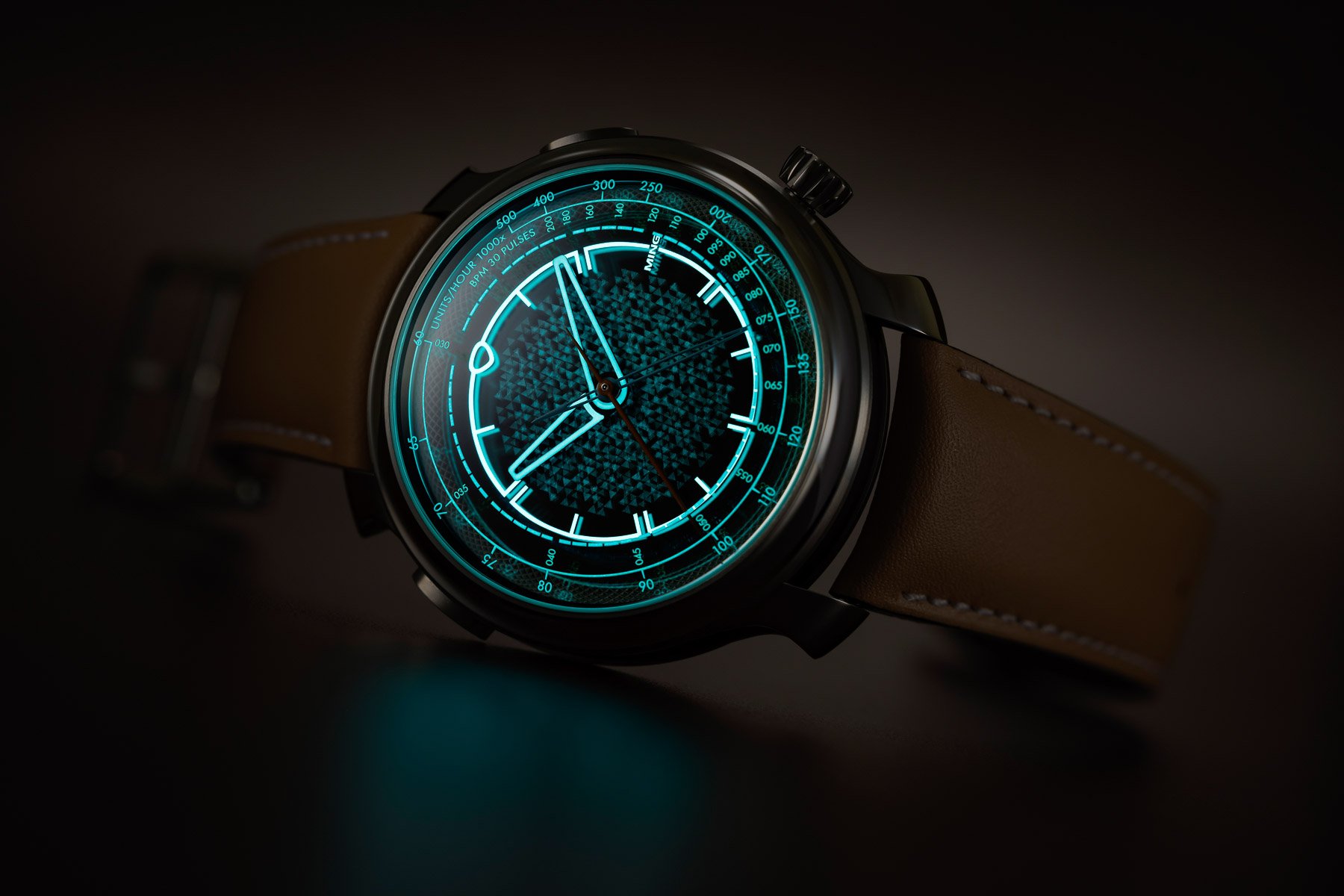 Final thoughts
The MING 20.01 Series 2 isn't for everyone because of its pricing and, to some extent, its production run. Still, I think it's absolutely gorgeous. There's a lot happening here with the case, the movement, and the dial. Like I said before, we've seen some of the stylistic traits on prior MING watches, and I guess this watch also signals future intent to some degree. I love the colors, the innovation, and, most of all, how the watch transmits so much information without looking crowded. Would a watch like this make me rethink my buying strategy? Perhaps, and it might even cause me to do the unthinkable — sell some pieces to fund a purchase like this.
For more information on the MING 20.01 Series 2, visit the official MING site.