Most Patek Philippe Nautilus Owners Don't Care About The Watch
A personal observation sparked by a late-night conversation in a hotel bar and a very unrepresentative survey
Before you accuse me of writing a piece of clickbait, please allow me to explain how this article came about. The statement that the majority of Patek Philippe Nautilus owners don't care about the watch is the result of incidental and casual research with real people. And by real people, I mean a Nautilus 3700/1 owner who wears it in the wild, several watch journalists, and two fashion models, among others. Yes, the Nautilus is an icon created by an iconic designer for an iconic brand, but outside the world of watch insiders, that carries little to no meaning. Image, however, does have a lot of meaning outside the watch bubble. The Nautilus, the watch that transcends normality, bestows image and status on its wearer. All you need is lots of money. Love for the Nautilus and knowledge of its heritage are optional.
Last year, I wrote about why the Rolex Daytona is no longer a watch — how, over time, it became a currency or even a commodity. Of course, deep down, the Daytona is a sporty chronograph with racing pedigree. According to some, it's also a watch with some serious design flaws. But the chronograph element and the way Rolex designed the watch were still relevant in a world where the Daytona was but one of many possible tool watches for the job. Nowadays, things are different. The Daytona is traded like a commodity, and when you see one on someone's wrist — on Instagram mostly, not in real life for all the wrong reasons — it functions as a symbol of wealth, status, and image. The Nautilus is a lot like the Daytona, but it's different enough for me to share a personal observation sparked by an unrepresentative survey and a late-night conversation.
Do you think my Patek Philippe Nautilus is cool?
Three watch journalists walk into a bar. This is not a joke; this actually happened last month in Paris. Three watch journalists wanted to have a drink after a long dinner with a brand that is not in this story, so they walked into the bar of the luxury hotel near the famous Place Vendôme, spotted the exact number of empty barstools next to each other, and took a seat. They ordered a soft drink, a glass of red wine, and a cocktail, and all the while, the talk was about watches. And at some point, the conversation moved to the Patek Philippe Nautilus, not just because that watch is a hot topic, but mainly because the wine-drinking member of the party of three was wearing the original steel Nautilus ref. 3700/1. Such a lovely watch. Is it charismatic? Could be. Iconic? Sure. But is it cool?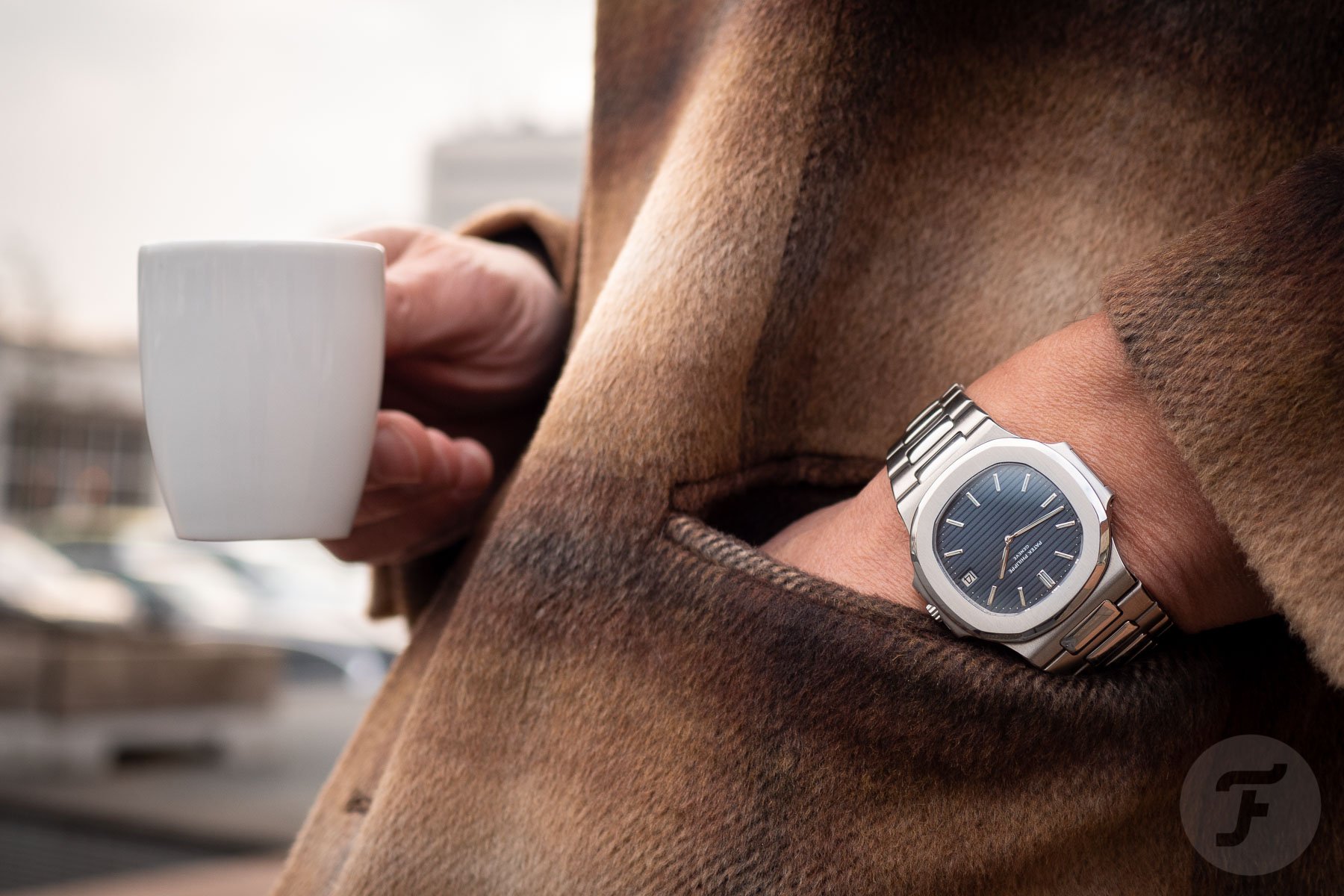 A watch in hyperreality
It's hard to look outside your bubble. This goes for bubbles of all kinds. Inside the watch bubble, the universe revolves around a select number of watch stars. The Nautilus is one of them. For hardcore watch fans, the Nautilus is a creation from one of the "watch gods" himself, Gérald Genta. The genesis of the Nautilus was in 1976. Looking back objectively, the name and the design border on gimmicky. The nautical name combined with the porthole-like shape and construction somehow makes me think of themed hotels in the USA. Picture a hotel with a medieval theme where they serve dinner in the same style — the Lancelot Inn or something.
In his essay "Travels in Hyperreality," Italian author and philosopher Umberto Eco (1932–2016) wrote about his encounters with outrageous fabrications in America that try to outshine reality. When Eco visits a wax museum, for instance, he comes eye to eye with a "restored" copy of the Venus de Milo with arms. The Nautilus definitely is not a Venus de Milo with arms, but the watch is way more of an over-the-top "flexing my design muscles" piece of work than the Royal Oak, another Genta creation. The porthole-shaped watch has different hyperrealist aspects. The watch is hyper in terms of value (more about that later), and the Nautilus is the absolute star watch on Instagram, the app that introduced hyperreality to billions of people. So, in a way, it's a hyperreal watch. But before I show you the money, it's time to finally answer the question of whether the Nautilus is cool.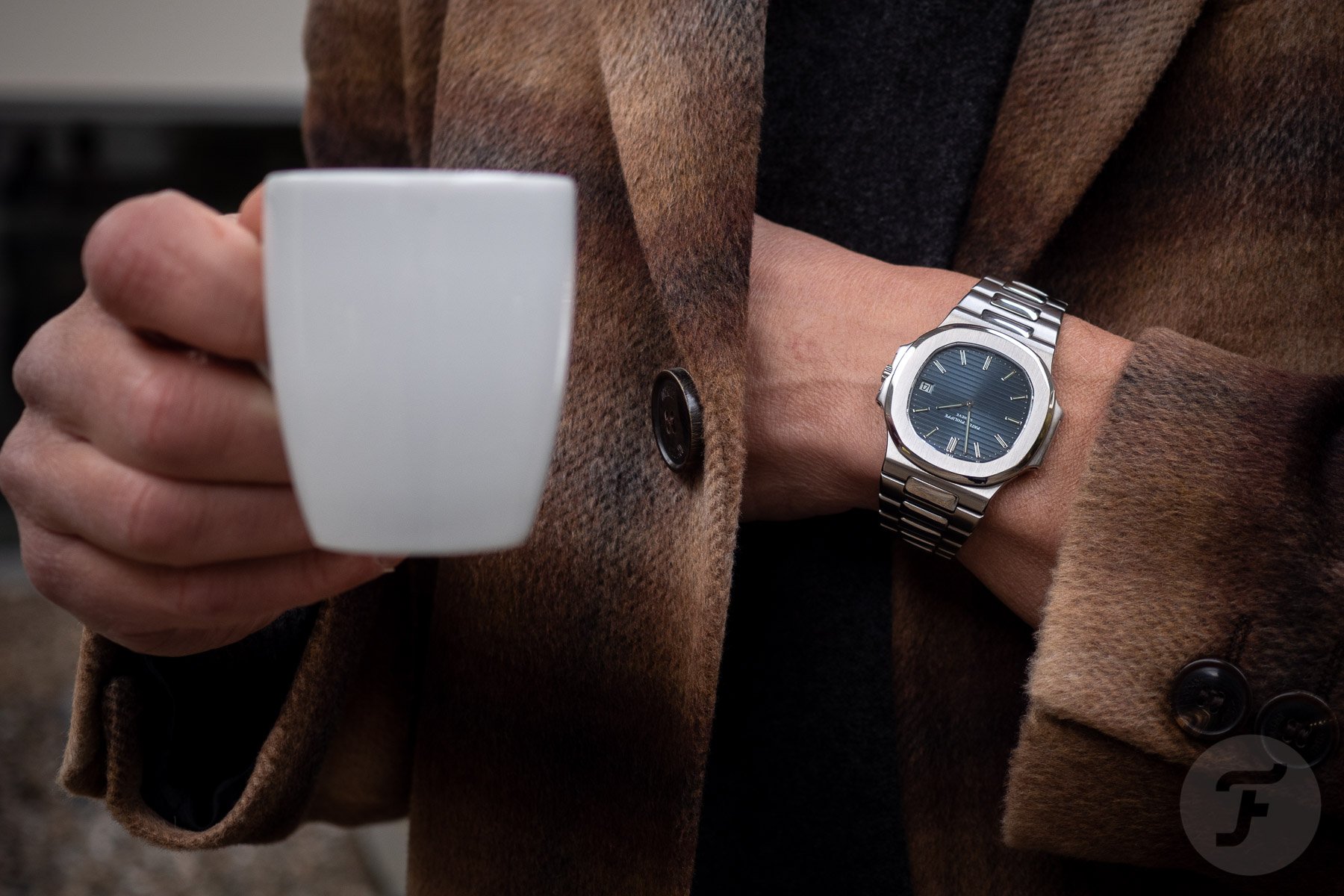 Models say "no"
During Paris Fashion Week, models are everywhere. They also like to have a drink after a hard day's work, just like watch journalists. Two of them were having a chat and a drink, still in full stage makeup, and sitting right next to the Nautilus-wearing member of the party of three. The discussion was about the looks of the Nautilus. The reference 3700/1 with its three-piece case is a slender creation. It does have a distinct look, but is it a universally good look? I argued that it takes knowledge about the background of the design to appreciate it. The Nautilus wearer begged to differ. The soda drinker just laughed at our exchange of arguments and thoughts.
We were never going to reach a satisfactory conclusion, so the Nautilus wearer swung around on his barstool, and without warning, he asked the two runway models what they thought of his watch. They both took a closer look but said nothing and continued with their conversation. So did we. But when the girls decided it was time to leave the bar, they walked past us and one of them formulated their shared opinion of the watch by saying, "No, it's not cool. We think it's a tad ugly."
Aesthetics don't matter in the realm of the Nautilus
The answer came as a surprise and a shock to the watch's proud wearer, but it didn't to me. The unfiltered response to a simple question also made me believe that both women were not watch buffs, and therefore, they looked at the Nautilus without prejudice. And so this very non-representative survey proved my point that aesthetics don't matter when it comes to the attraction of the Nautilus. Is the watch's exclusivity the aphrodisiac that puts so many people in a state of frenzy? Things you can't have are always desirable, aren't they? And there's no doubt that for most people, the Nautilus is a watch they can't have.
It starts with the price. The new Nautilus ref. 5811/1G, the successor to the discontinued 5711/1A, has a list price of €69,200 / US$69,785. To put that price into perspective, figures from the Central Planning Bureau (CPB) show that the gross average income in the Netherlands in 2022 was €38,000. And even if you've got 70K at the ready, there's still a waitlist of several years to deal with. You can avoid the queue, but only if your pockets are still a bit deeper. There are 29 Nautilus 5811/1Gs on Chrono24 that will set you back way more than twice the sticker price.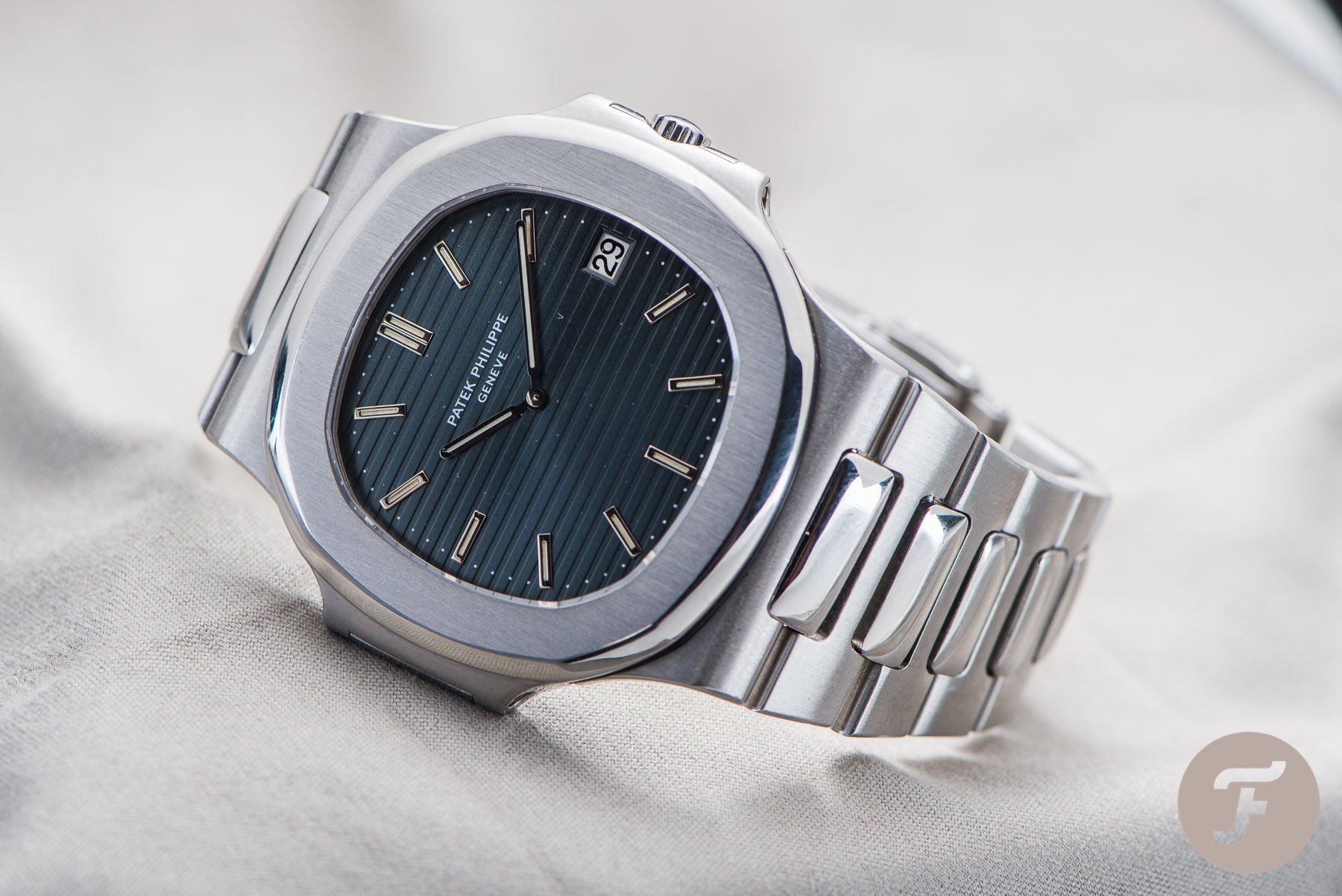 Apparently, you can put a price on a myth
An important reason for this was the discontinuation of the steel three-hand Nautilus. When this happened, the watch that was created to welcome people to the Patek universe but had become larger than life then became even more of a mythical object. And what's the price of a myth? The market will tell you. And so does IntoTheMinds, a Belgian marketing research agency, in this article. The people there didn't talk to fashion models in a hotel bar. They did some proper research, and not on the aesthetics of the Nautilus but on its prices and increase in value. The numbers the research produced are a clear indication that the Nautilus is in a class of its own. It won't come as a surprise that after analyzing the price history of 31 Nautilus references, they gained a vast amount of value, both absolutely and relatively.
Yes, in essence, the Nautilus is just a watch. But the Nautilus is also much more than a watch. It's a watch with benefits. These benefits come in different guises. The most obvious one is the financial benefit, as you can see in the three graphs.
No less than seven Nautilus models increased in value by at least 400% between January 2018 and February 2022. Steel Nautilus models have increased 361% from 2018 to the peak in February 2022. Selling a Nautilus could potentially make you a lot of money if you bought it "cheap" at the dealer.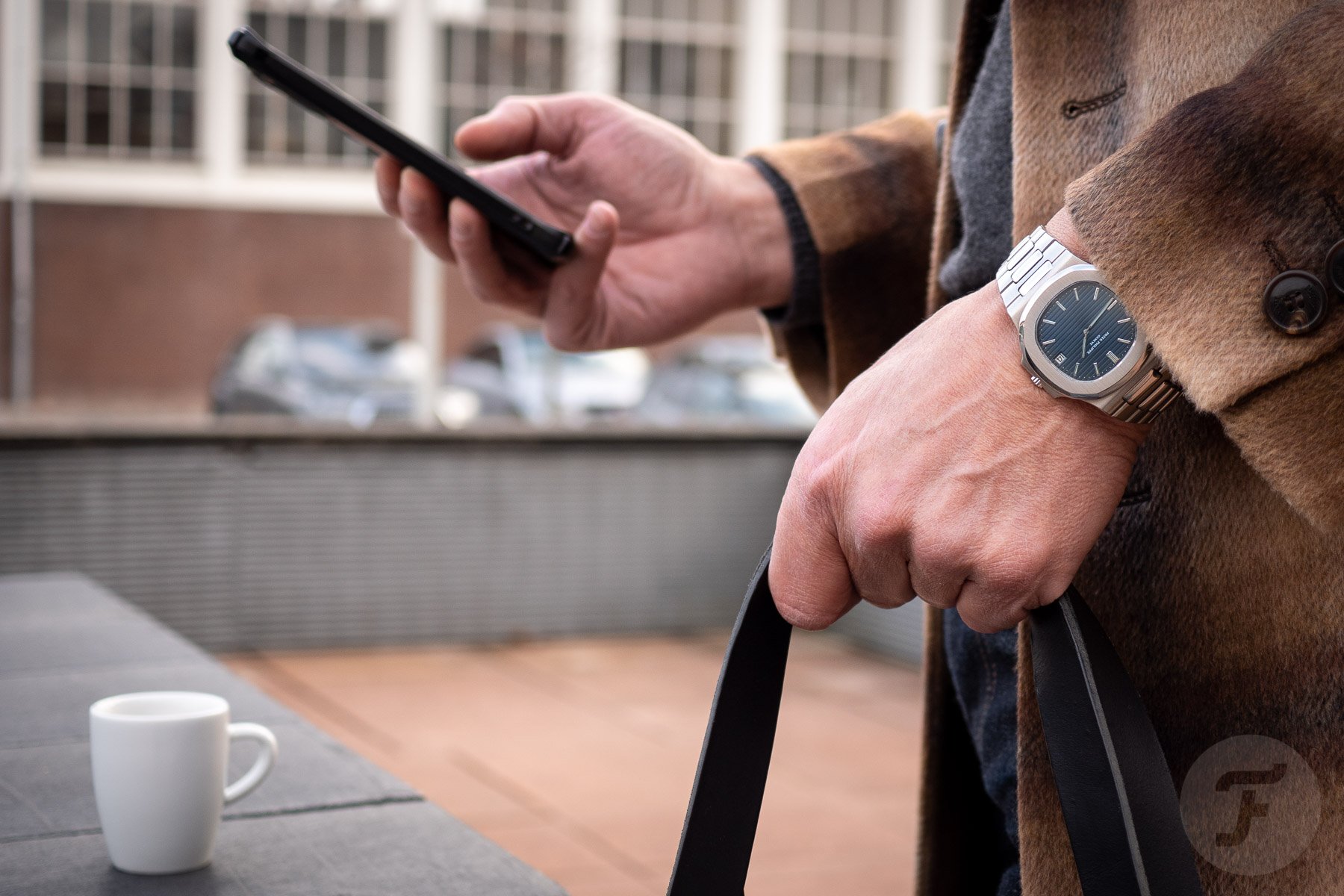 Online status is a strange and funny thing
The graphs also tell us that if you want to buy a Nautilus on the parallel market, you need to bring serious money. And because the world knows it takes serious money, the watch acts as a status symbol. Status is a funny thing, though. Some say that money does not provide status and that the opposite is true: status provides money, and money is just a reflection of status. Social status refers to the level of prestige and privilege someone is perceived to have in society, with factors like profession, clothing, car, political affiliation, postcode, and affiliation to schools, groups, or organizations. And when the clothes you wear and the car you drive are in this summary, the watch on your wrist should be too.
Status in real life, however, differs from status online. Online status appears to be more fluid. Strangely enough, there's not a lot of research and insight into how status functions online. But the impact of quantifiable likes, views, and followers is present and clear. Numbers create a certain type of status, prestige, and respect. And a watch like the Nautilus generates numbers — again, this article is not, and I repeat, NOT a piece of clickbait, although it might act as such.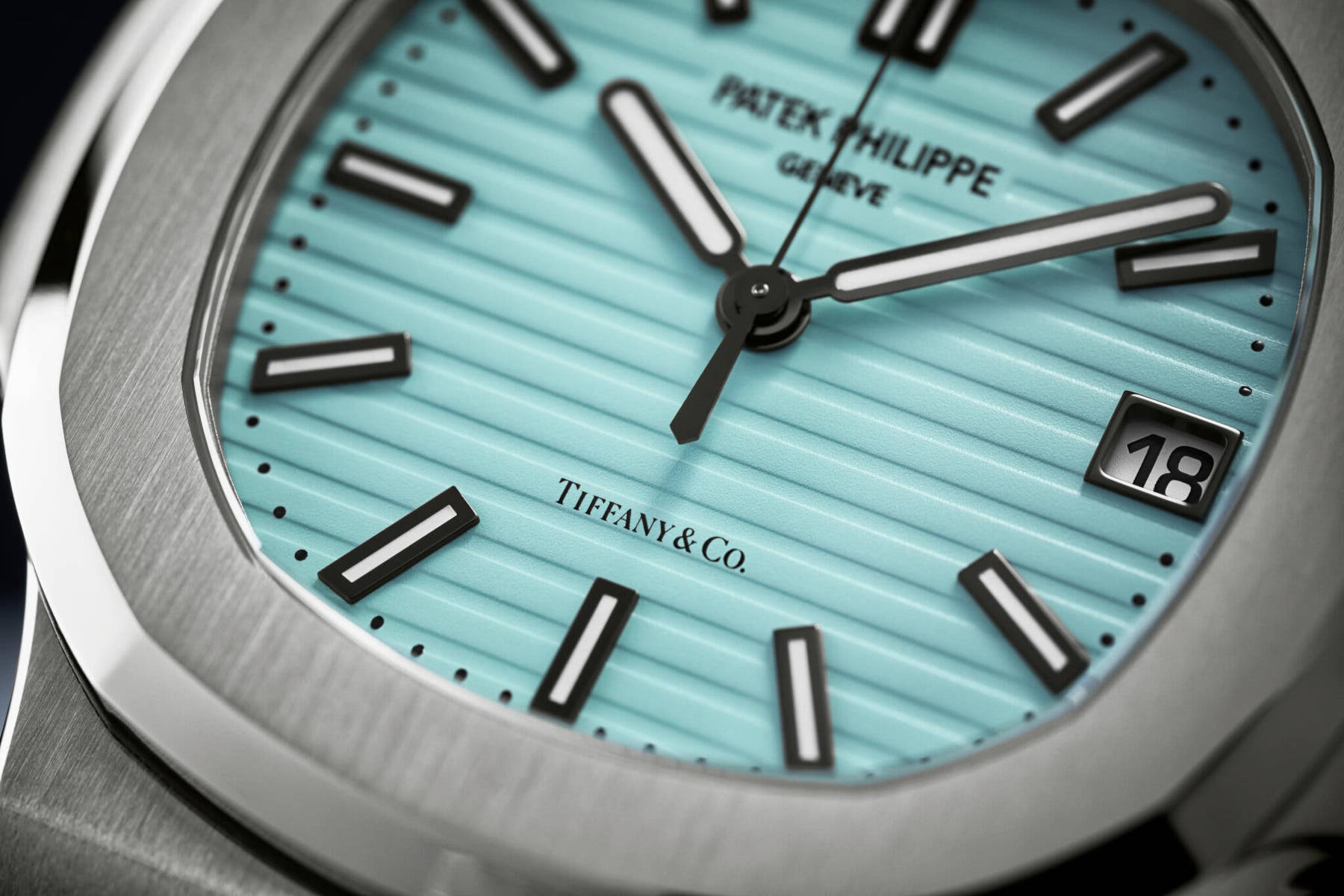 The majority of Patek Philippe Nautilus owners don't care about the watch
Conversations about the Nautilus, that unrepresentative survey, looking at the different graphs, and even wearing a Ref. 3700/1 for a little while led me to one clear conclusion: the majority of Patek Philippe Nautilus owners don't care about the watch. There are still some early adopters out there, and there are aficionados who wear it because of the watch's history, looks, and/or specifications, but I suspect these people are a very small minority. The vast majority of current Nautilus owners care about being in a group of very fortunate people who can afford anything they want. And they care so much that they want to express that by wearing a watch that tells the whole world just that.
In all fairness, I do have to ask and answer the question of why I buy and wear a certain watch. I can't go around accusing people without doing some proper soul-searching. Well, to be honest, it's not to know the exact time. It's because of several far less practical reasons. It's because of the design, brand value, and the price in relation to the product, for instance. For others, wearing a certain timepiece could be out of admiration for the watchmaker or because the watch expresses the wearer's personality. But it could also be about the logo on the dial, peer pressure, or a desire to impress other people. There could well be just as many reasons as there are watch wearers.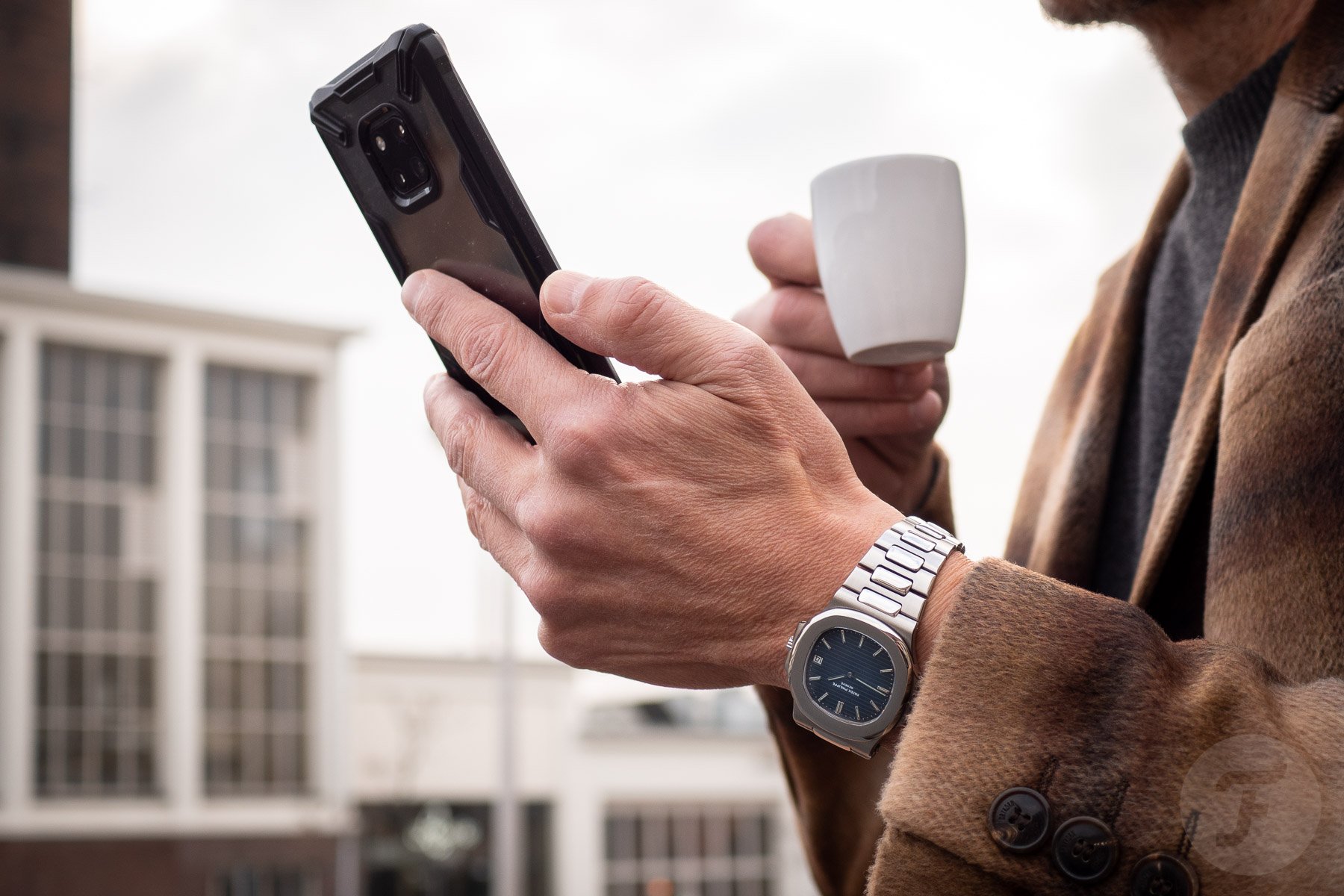 No background information needed
But if your main reason to wear a certain watch is to impress people, knowing that the Nautilus's backstory tells of a mechanical watch that went head to head with quartz watches in the 1970s is not important. Nor is the fact that the timepiece on your wrist is created by a legendary designer who designed a steel luxury sports watch mimicking a porthole because the owners of Patek Philippe, the Stern family, were avid sailors. And the same goes for the story that prior to the Nautilus's debut in 1976, Patek Philippe only made timepieces in precious metals. The slogan "One of the world's costliest watches is made of steel" that was used in advertisements, however, might be cool to use every once in a while. Why? Because it mentions the watch's value, of course.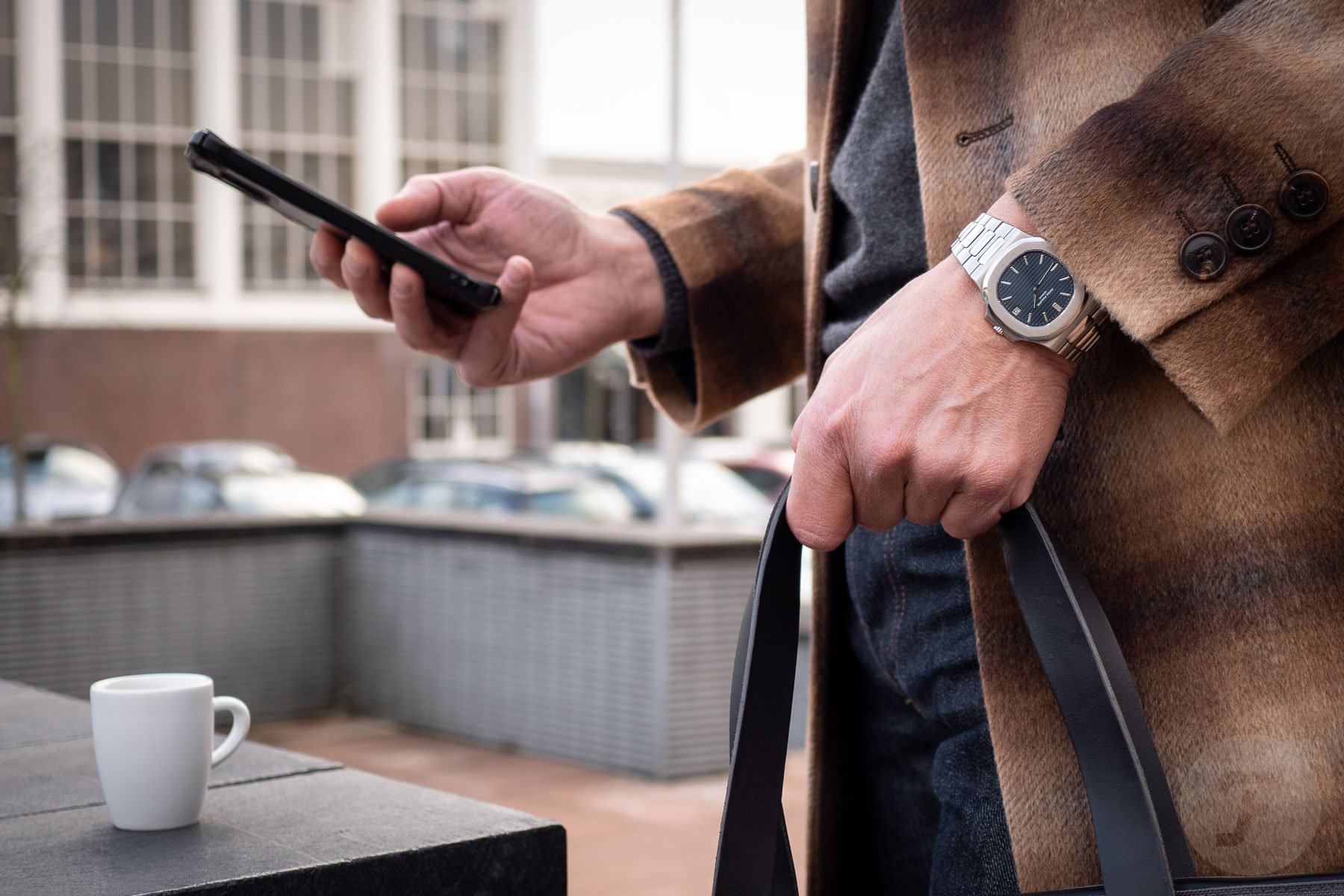 Wrapping up with a quote
To wrap this up, I'll leave you with a quote from the late American humorist and journalist Robert Quillen (1887–1948). In the June 4th, 1928 issue of the Detroit Free Press, Quillen wrote, "Americanism: Using money you haven't earned to buy things you don't need to impress people you don't like." This quote has been attributed to others and modified countless times over the years, so I'll allow myself a slight adaptation of it as well. I believe it is perfect for a physical world that is blending ever more into a digital one where connections between people are virtual. My updated version would read, "Nautilism: Spending money you have to buy a watch you don't really want to impress people you don't know." How fitting, don't you think?
Find and follow me at Lex Stolk • Instagram.