My Favorite Speedmaster References Of All Time — Thomas Shares His Picks For Speedy Tuesday
Picking my favorites from a long list of options
For today's Speedy Tuesday, I will go on a sentimental journey through Omega Speedmaster history. I will share my absolute favorite versions of one of my favorite lines of watches. It's not an easy task as there are so many to choose from. So let's get stuck into it.
In random order, these are my absolute favorite Omega Speedmasters to date.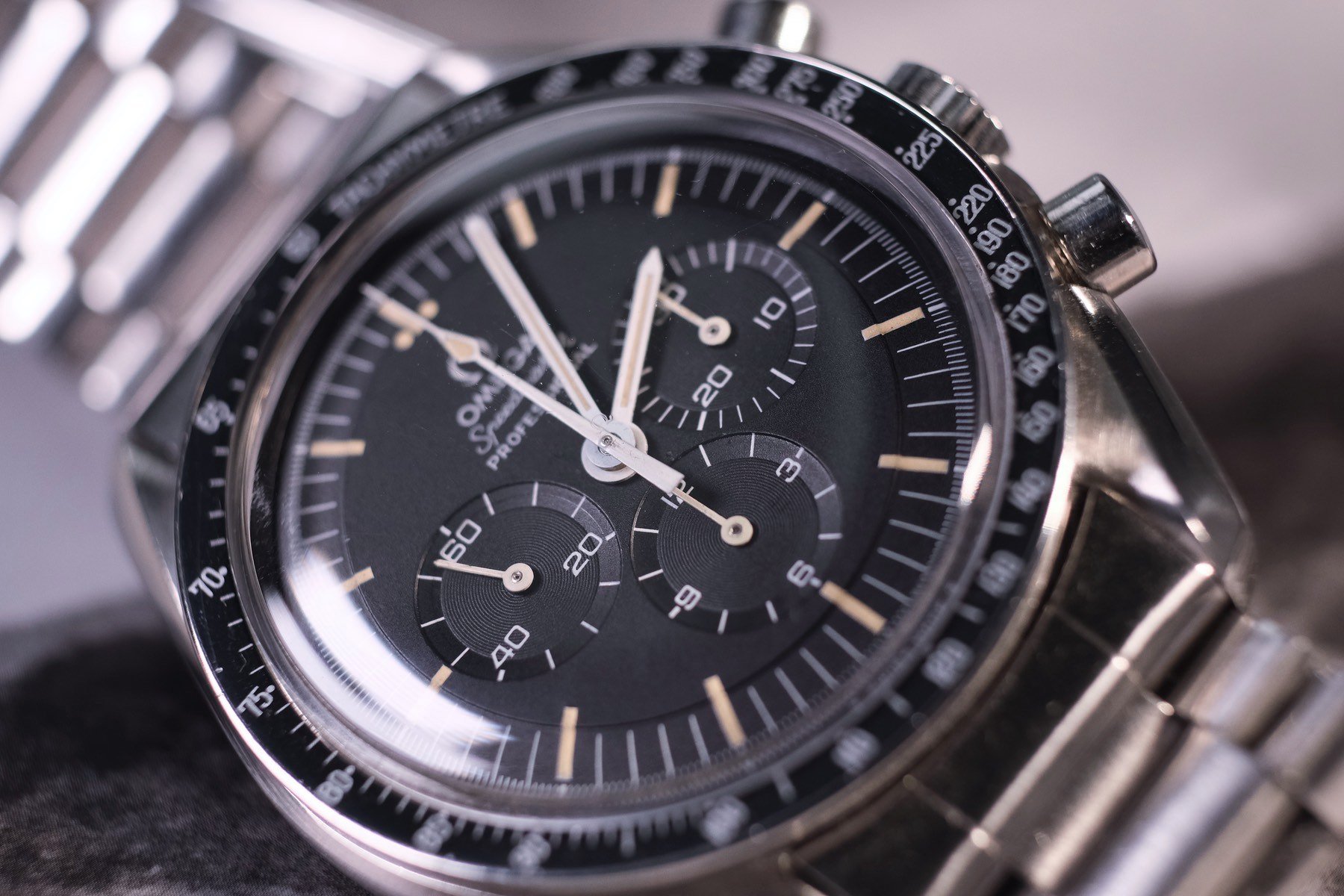 Omega Speedmaster ref. 145.022-69 220 bezel
I cannot possibly start anywhere else than with the one that I own. I will not go into too much detail about the watch itself as I have covered it extensively in this previous article. But I can tell you why I love it so much.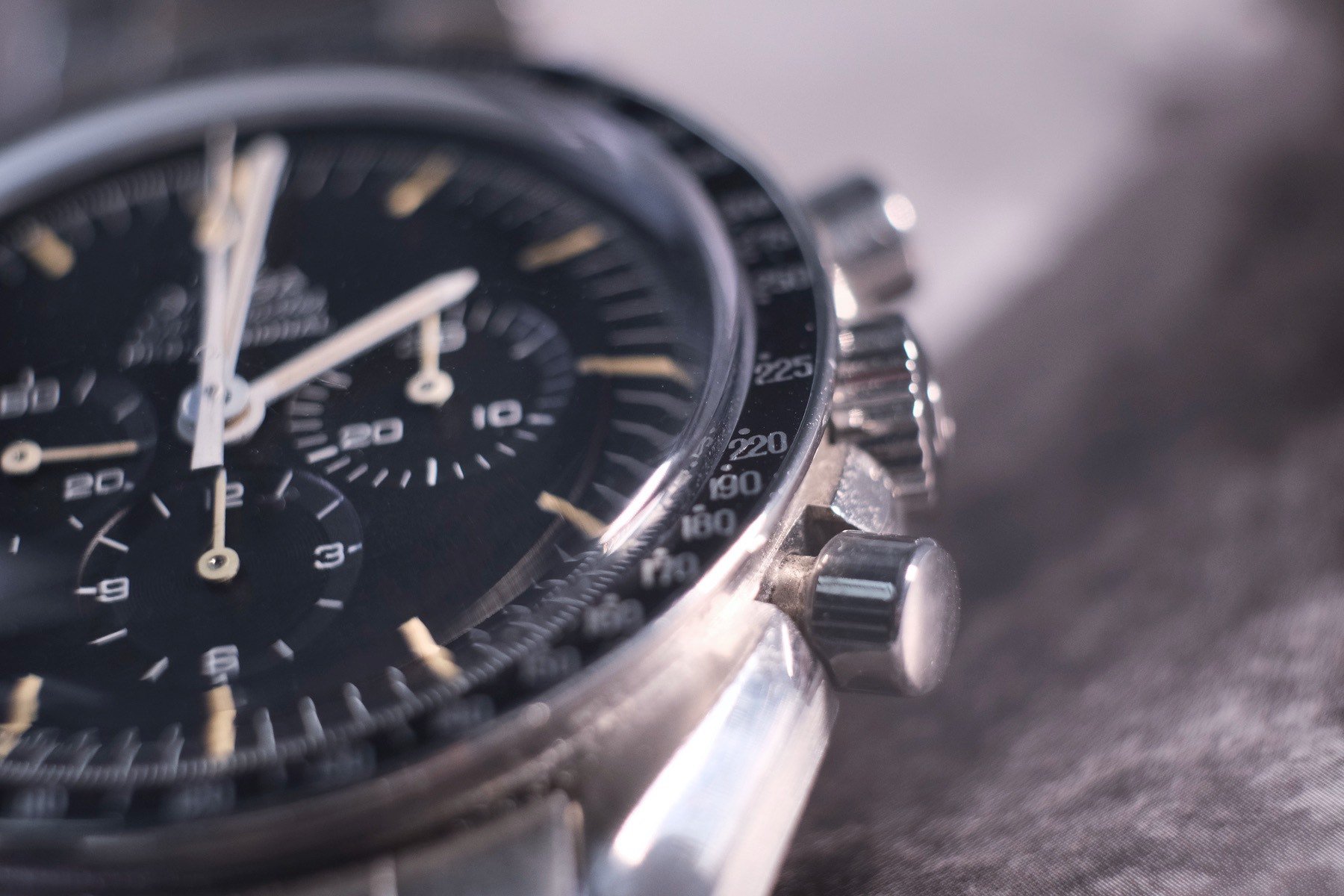 To me, this Speedy represents a bit of a sweet spot. It is a transitional model from right around the time of the Moon landing. It is not of the caliber 321 variety anymore, but it does have distinct pre-Moon features, primarily the absence of any NASA markings. We also get the beautifully three-dimensional stepped dial, which would be replaced by a flat one shortly after this model. Luckily, this dial style made a return on the current Moonwatch. This combination of caliber 861 and some pre-Moon vibes makes it attractive and a decent value in the vintage market. When I bought mine, a 321-powered version was out of reach. This was quite a bit more attainable while still pushing all the right vintage buttons.
What makes this version unique is its misprinted bezel, showing "220" where it should say "200" instead. It is a collectible oddity that adds a ton of charm and makes it a true conversation piece. This might not be the ultimate Speedmaster if money is no object, but it is mine, and I absolutely love it.
The original ref. CK2915
For my second-favorite Speedmaster, we go back in time to 1957. This is the reference that started it all, CK2915. Just to clarify, this was still very much a racing chronograph. There was no connection with NASA or space travel whatsoever.
The Speedmaster CK2915 was the first-ever chronograph to put the tachymeter scale on an external bezel. It would become a template that later chronographs, such as the Rolex Daytona, would follow. This bezel was executed in steel, not fitted with a black inlay as on later models.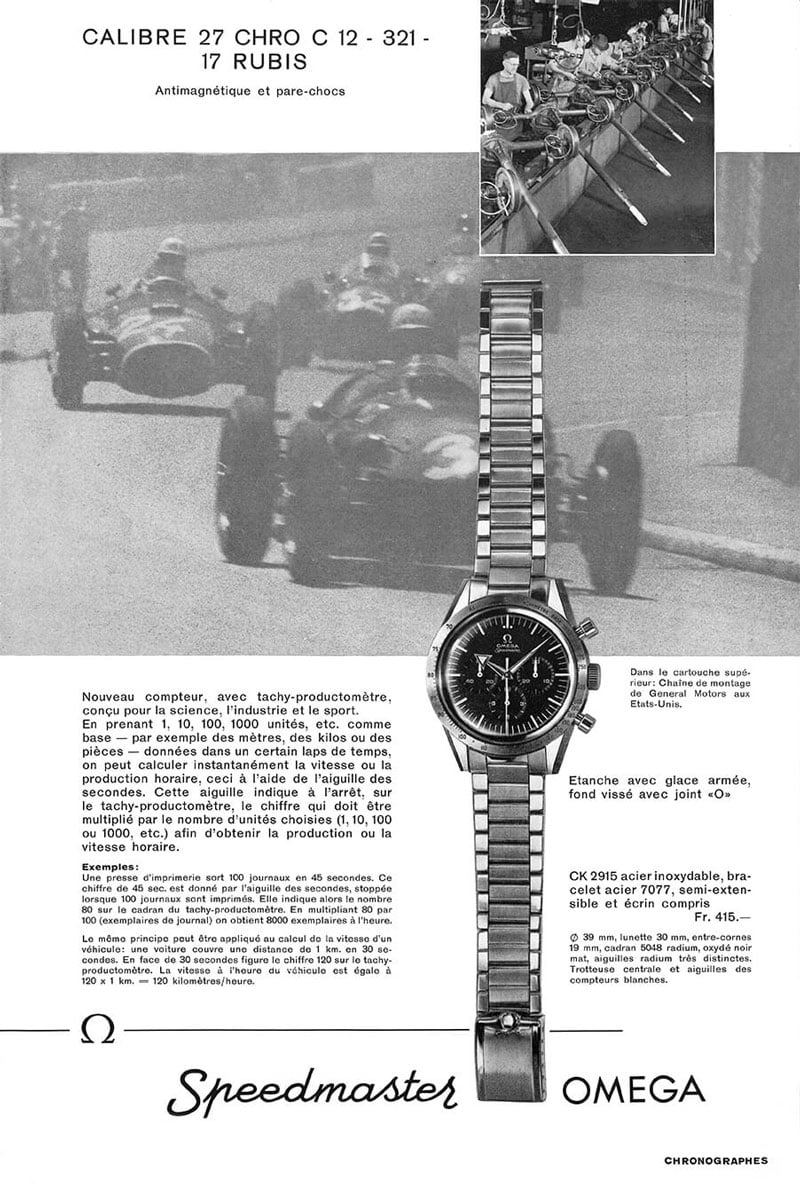 Other distinguishing features were the Broad Arrow handset and the straight lugs. There were no signs yet of the lyre lugs and white stick hands that would later become iconic. I have had the pleasure of trying one of these ultra-rare Speedies on my wrist. Admittedly, there is a sacred nature to the experience because you know what would follow. But even if it were just any other watch, the CK2915 is a thing of great beauty and a watch that was far ahead of its time.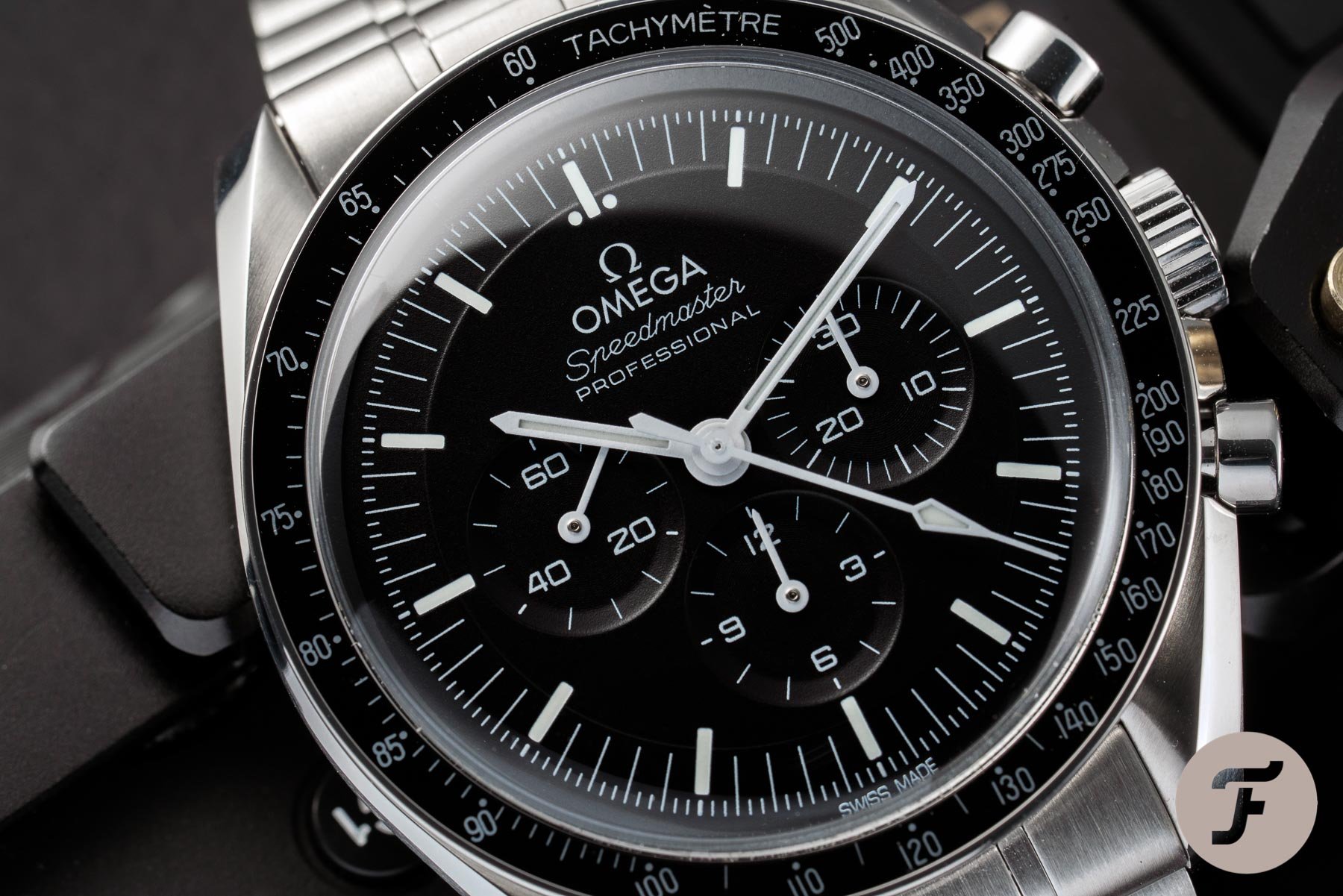 The current Speedmaster Moonwatch — ref. 310.30.42.50.01.001
As a vintage lover, I am often disappointed in how brands honor their heroes. There are no such issues with the current Moonwatch. I think this generation is absolutely brilliant and certainly worth having.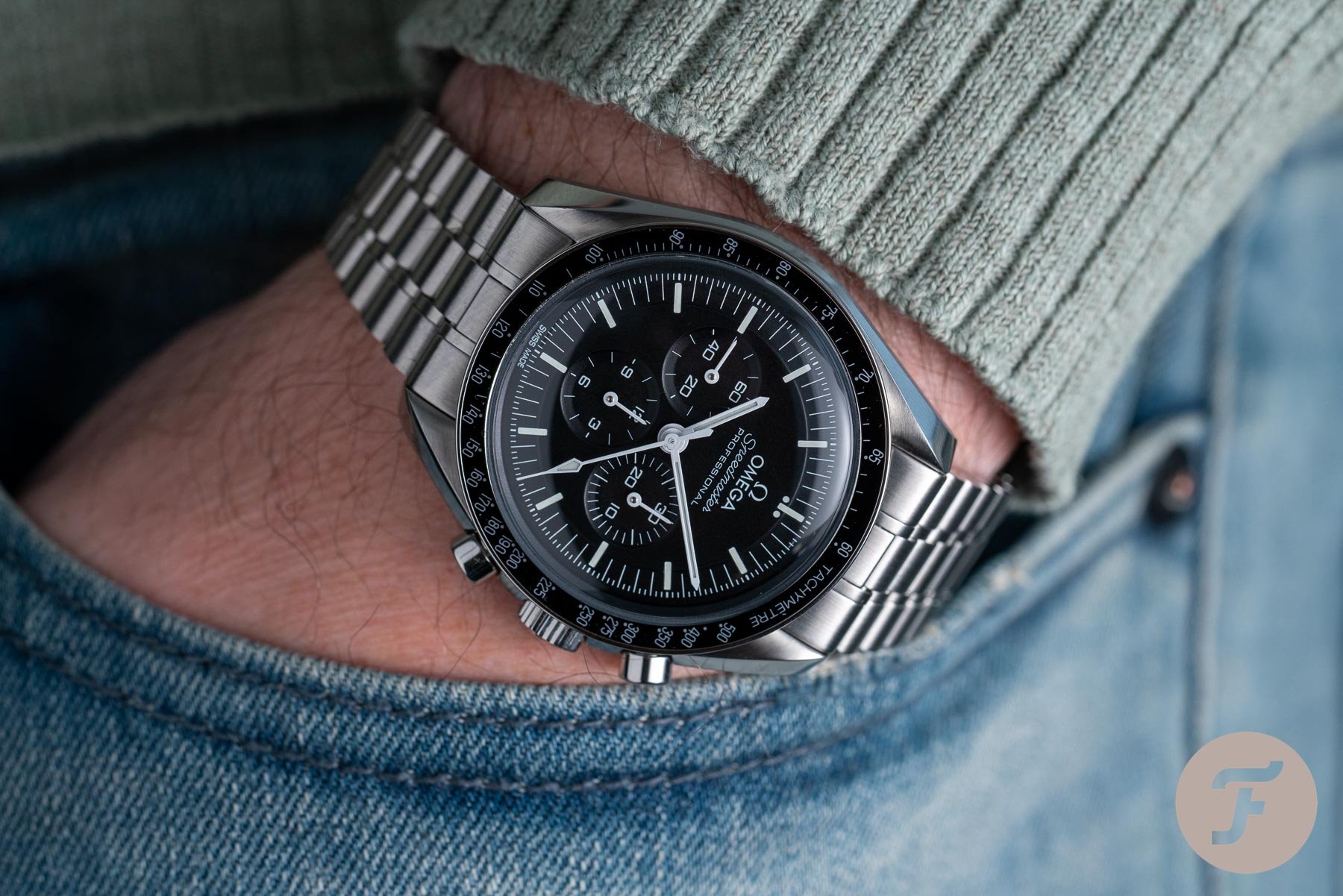 I love how Omega brought back a range of features that aficionados appreciated in historical models — the stepped bezel, the female end links, and the dot-over-ninety bezel. Yet, at the same time, it is not a sentimental or backward-facing watch in any sense. It does not feel like a retrospect best-of album, but somehow it is. Kudos for pulling that off, Omega.
Special mention goes to the bracelet. The smaller links paired with female end links make for a better fit on the wrist and greater wearing comfort. In fact, the entire watch feels a size smaller because of it. The clasp, with its chic striping, is another standout feature to me.
Moonshine Gold Speedmaster Apollo 11 50th Anniversary
As you probably know, Omega celebrated the Moon landing with a series of 1,014 full-gold Speedmasters in 1969. This was the original Speedmaster Apollo XI. Serial numbers 1 and 2 were offered to President Nixon and Vice President Agnew. They were not allowed to accept such valuable gifts, so the watches were returned to Omega. A small number was handed out to NASA astronauts, and the remainder was brought to market. I had the great pleasure of selling one of those as a vintage dealer a few years back.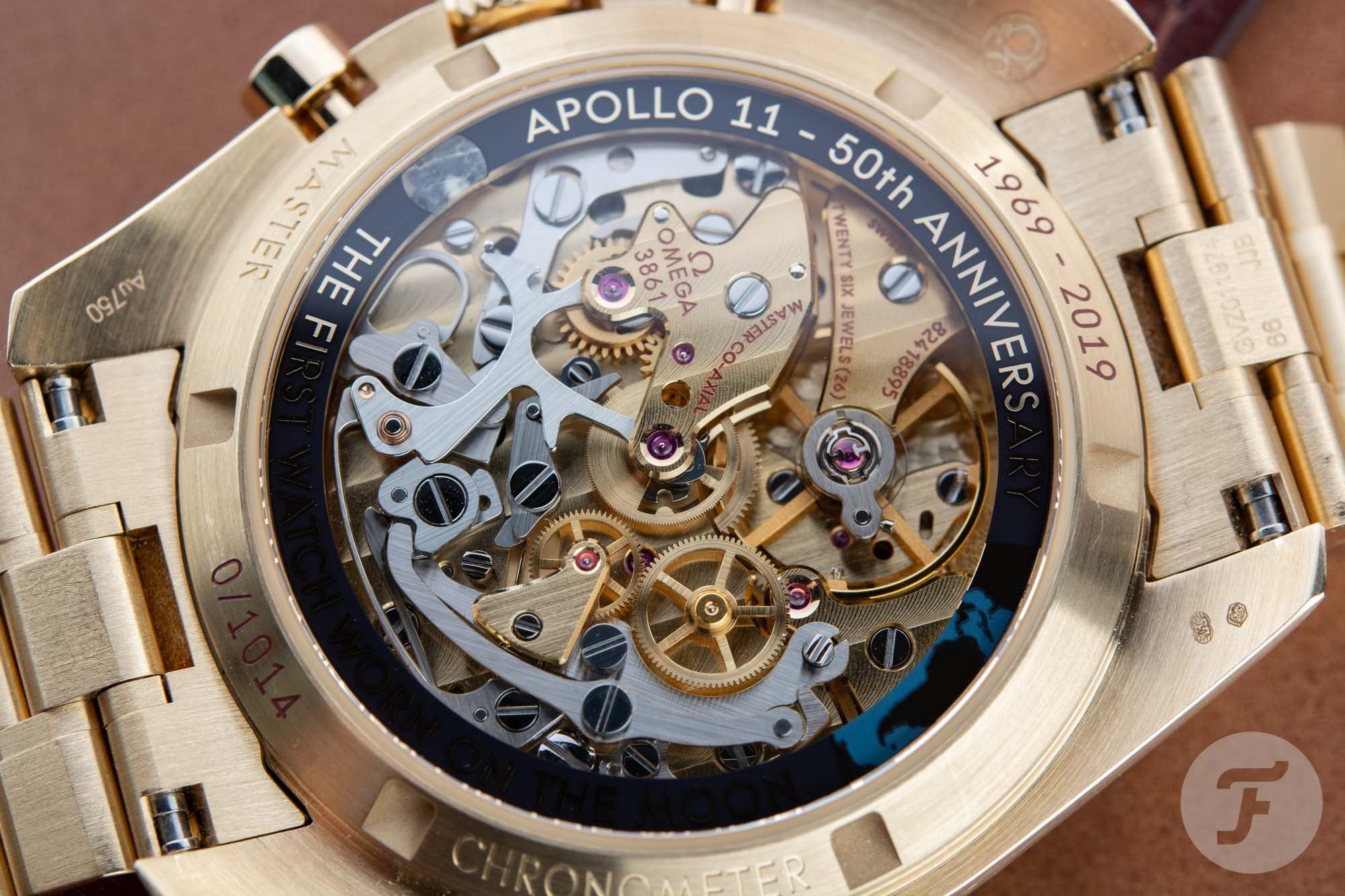 As much as I appreciate the story behind the original, purely as a watch, I actually prefer the re-edition. Back in 2019, Omega launched the Apollo 11 50th Anniversary in steel and Moonshine Gold versions. Several Fratello team members have the latter, and it is a stunner.
For starters, it is shockingly heavy. My favorite feature, though, is the paler tone of the Moonshine yellow gold. This makes it a little less brash than the original. The combination with the onyx indices and the burgundy bezel is absolutely beautiful. I am not really into gold, but I would certainly wear this one.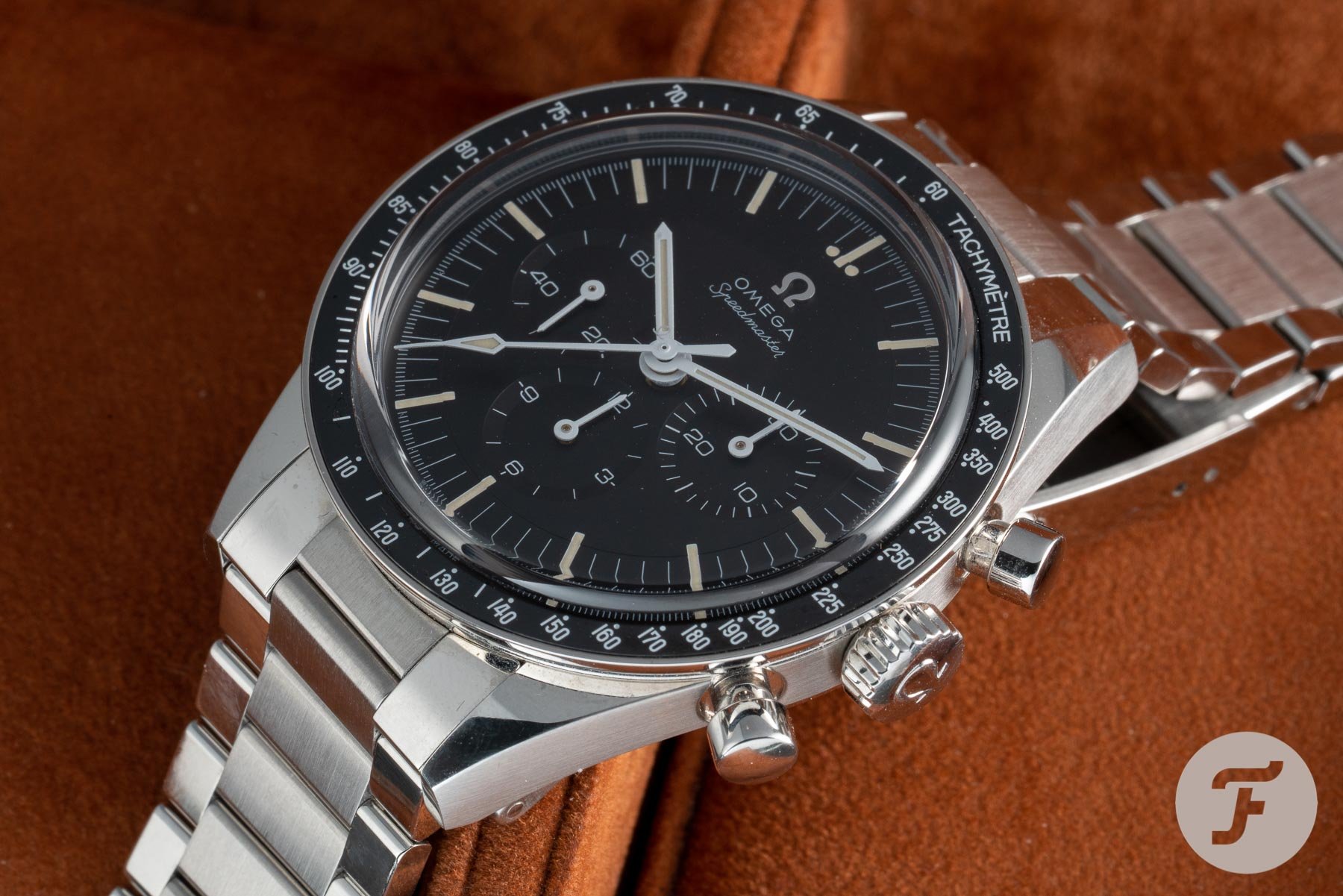 Speedmaster Calibre 321 ref. 311.30.40.30.01.001
There is another modern reference that I absolutely love, the Speedmaster Calibre 321. When Omega reintroduced the fabled column-wheel chronograph movement, it made sense to put in a higher-end Speedy. This is it.
Omega opted for a 39.7mm case with a straight-lug design inspired by the 1964 ref. 105.003. It comes on a half-polished classic flat-link bracelet and is fitted with a glossy ceramic bezel inlay. Combined with the polished lugs, that makes it a tad too shiny for my liking. But it is a stunning watch that I would happily wear every day nonetheless.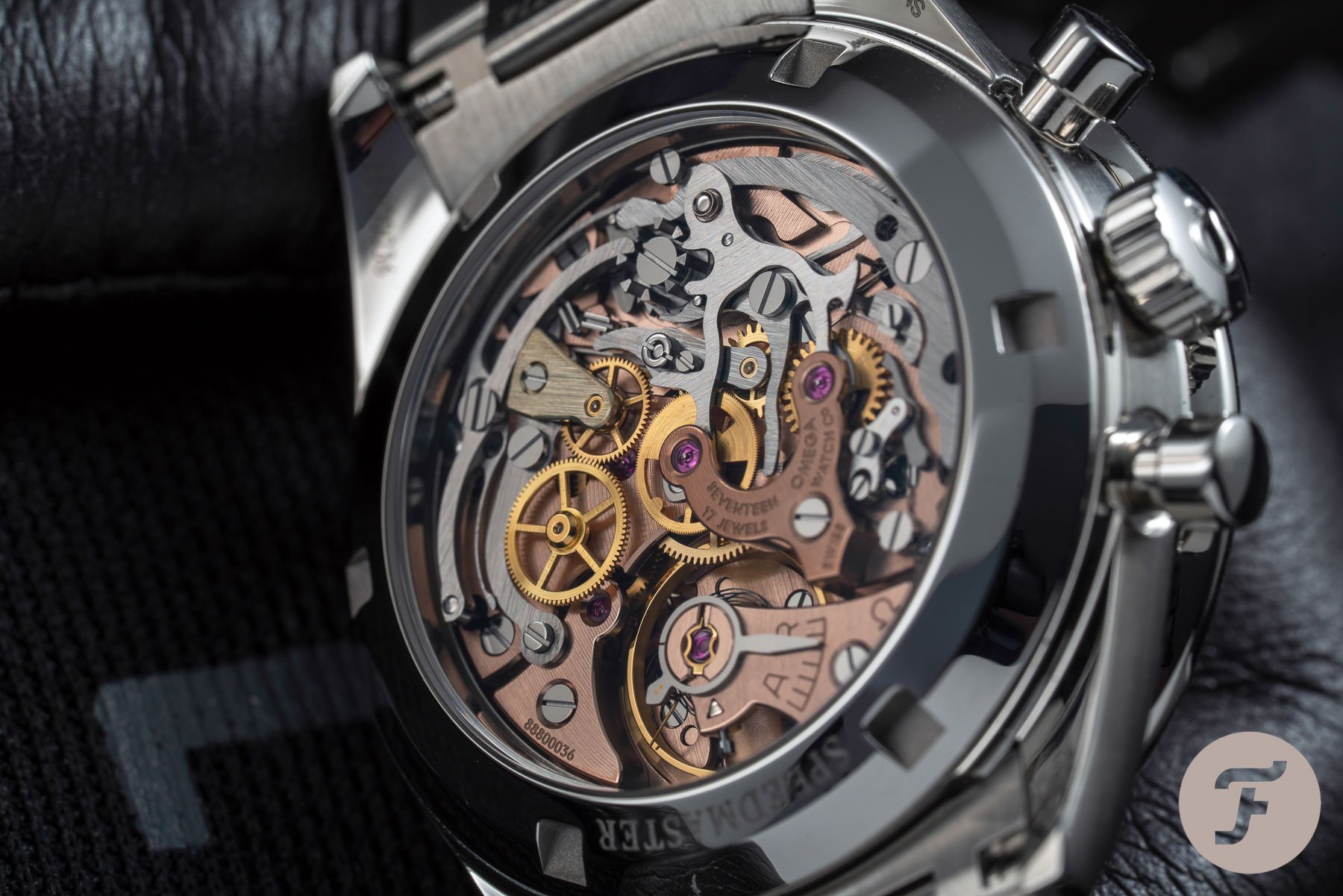 I particularly like the view of the movement through the display case back. It is a joy to behold. Another standout feature is the way it fits. Flat-link bracelets are among the most comfortable bracelet styles out there, especially when paired with the slightly smaller case of the Calibre 321.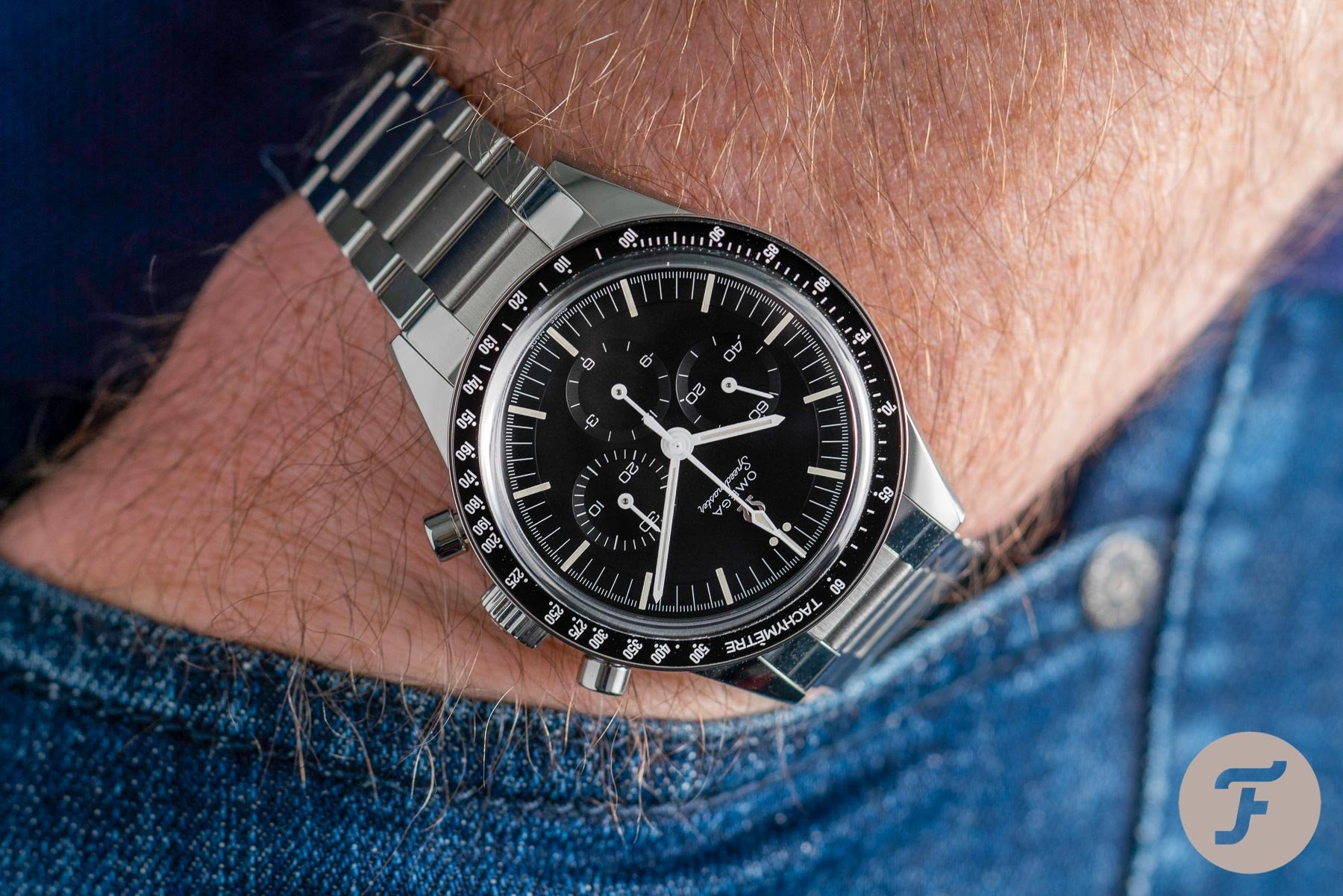 Closing thoughts
I could go on for a while. I love the ref. 105.012, the first with crown guards and lyre lugs. The Mark IV is another favorite with its internal tachymeter, central minute counter, and alternative case shape. The current Moonshine Gold Speedy with its green bezel and dial is a stunner too.
As you are used to reading from me, I prefer them to be as clean as possible. Put a Snoopy character on the dial, and you have lost my business. I know, I know… There is a story there, but I just do not like the look of it. One of the few exceptions is the racing dial, often referred to as "Tintin." That is one I would happily wear.
There is just so much to choose from. We are spoiled for choice, really. But these five are certainly some of my favorite Speedmasters of all time. What are yours? Let us know in the comments below!
You can also find and follow me on Instagram: @time_travelers_journal