My First Luxury Watch Boutique Experience — Featuring The Geneva Airport Rolex Boutique And A "Tiffany Blue" Oyster Perpetual
Confessions of a watch enthusiast
Before I jump into my confession, let me just say: of course, I didn't buy the watch. It's Rolex we're talking about here! Despite a rather impressive offering of stainless steel sports models in the displays, none of them were for sale that day. But that's not the point of this article. I'm here to confess. And though this is something that some of my colleagues here at Fratello already know, and though it might not seem like a big deal, it kind of was… To me, at least. The confession is a simple one. And it's the fact that, despite my love for watches having taken its grasp many years ago, before last Friday morning, I had never entered a luxury watch brand's boutique.
Now, I get that it might sound a little bit silly, especially to the veteran watch enthusiasts out there. But let me explain and then tell you a little bit about the experience. First, a little bit of context is needed. Though this hesitation in entering an AD or brand boutique may seem irrational, I believe that it comes from how unwelcoming these places can be for a newcomer to the watch world. Closed doors, security guards, and a little bit of scrutiny are to be expected, and because of that, I never felt like casually strolling into a boutique in the past. But, unlikely as it may seem, the wide-open doors of the Geneva airport Rolex boutique welcomed me, and before I knew it, they had enticed me to the point of walking in and trying on a watch that caught my eye.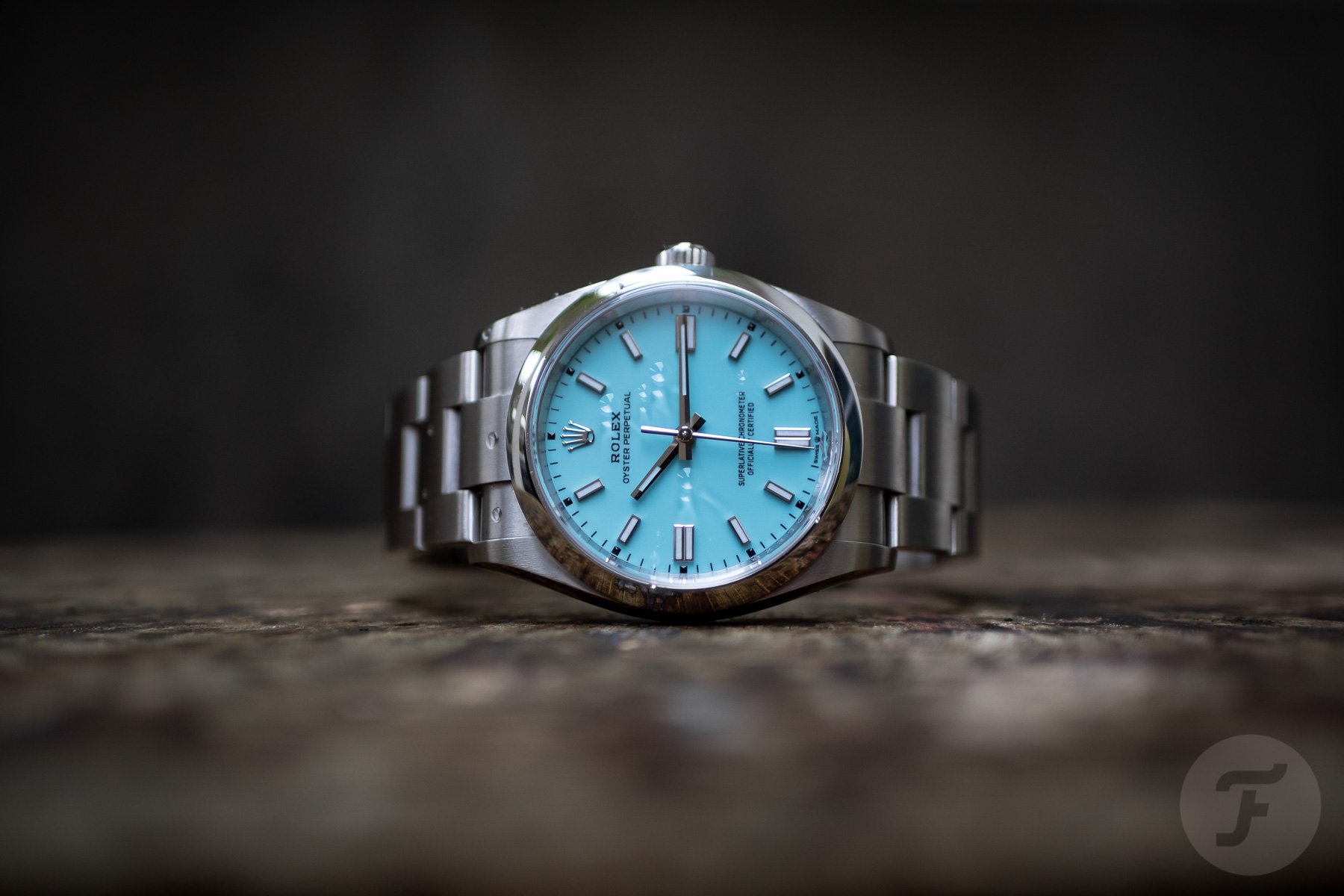 One small step for… me!
Now, I don't want to make it seem like this was some momentous occasion. But in some way, when you put something off for such a long time, it tends to build into something quite significant in your head. That said, stepping into the Geneva airport Rolex boutique couldn't have been easier. The one person who had been in there was just stepping out, and with a little bit of time before an early flight back to Amsterdam, I decided to see what they had. I was greeted with a polite "bonjour monsieur" from the employee behind the desk. She was not too pushy at all and allowed me plenty of time to browse the displays calmly. It's also worth noting that the shop was not behind a closed door or guarded by a giant in a three-piece suit.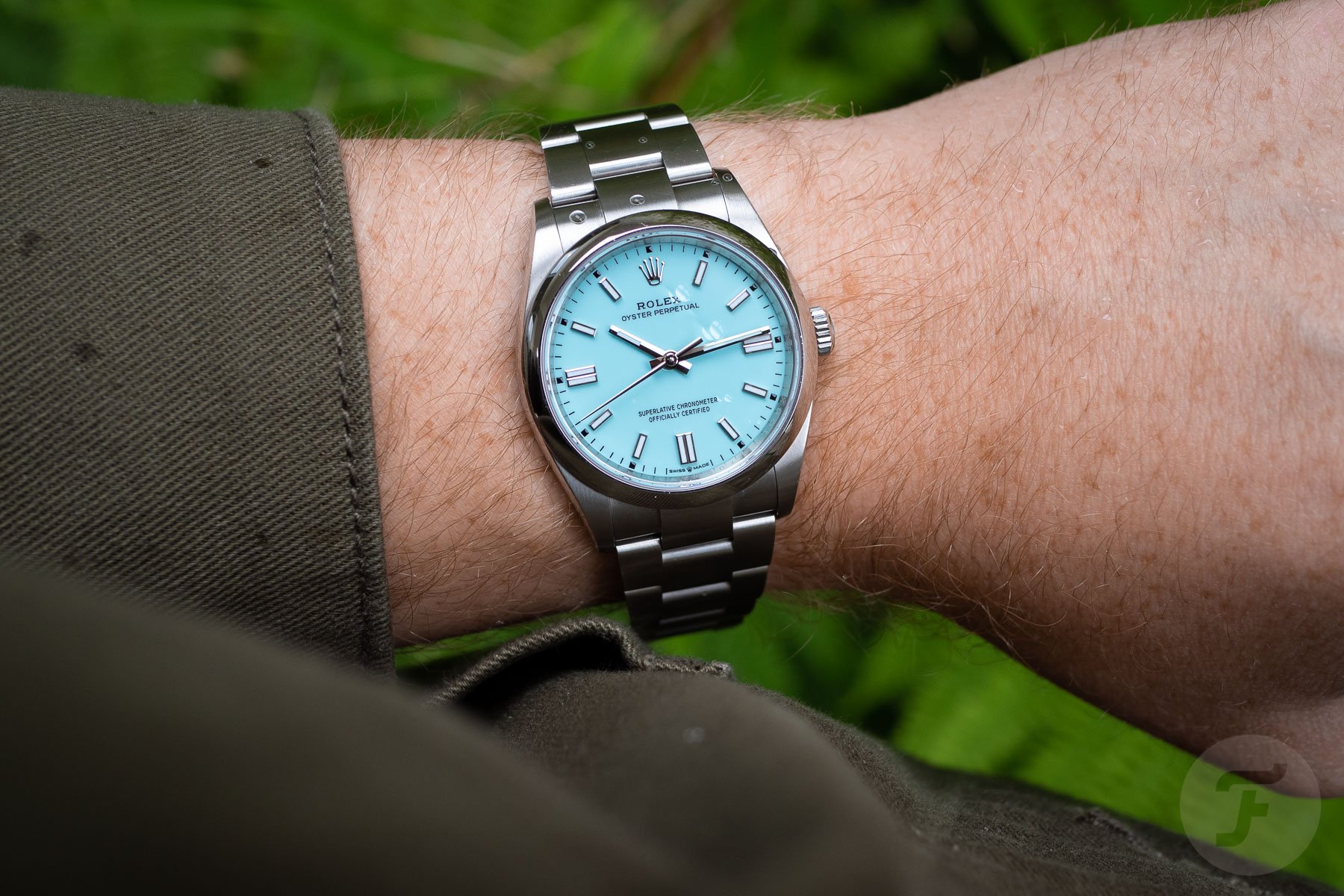 This is what made it so approachable, and what made me want to step inside in the first place. Here, I found plenty of Rolex models, a good number of which were even in steel (unfortunately, all were flanked by the infamous "for exhibition purposes only" sign). In the displays both outside and inside, there were also plenty of Datejust and Day-Date models. But inside, a black-dialed steel Daytona and a couple of gold Yacht-Masters on their black Oysterflex bracelets sat side by side. Other than that, the presence of a blingy, two-tone Yacht-Master II was hard to ignore. Now, I had a little bit of time, but not all the time in the world. Plus, it was crystal clear in my mind that I wasn't there to buy anything, so I decided to try on only one watch.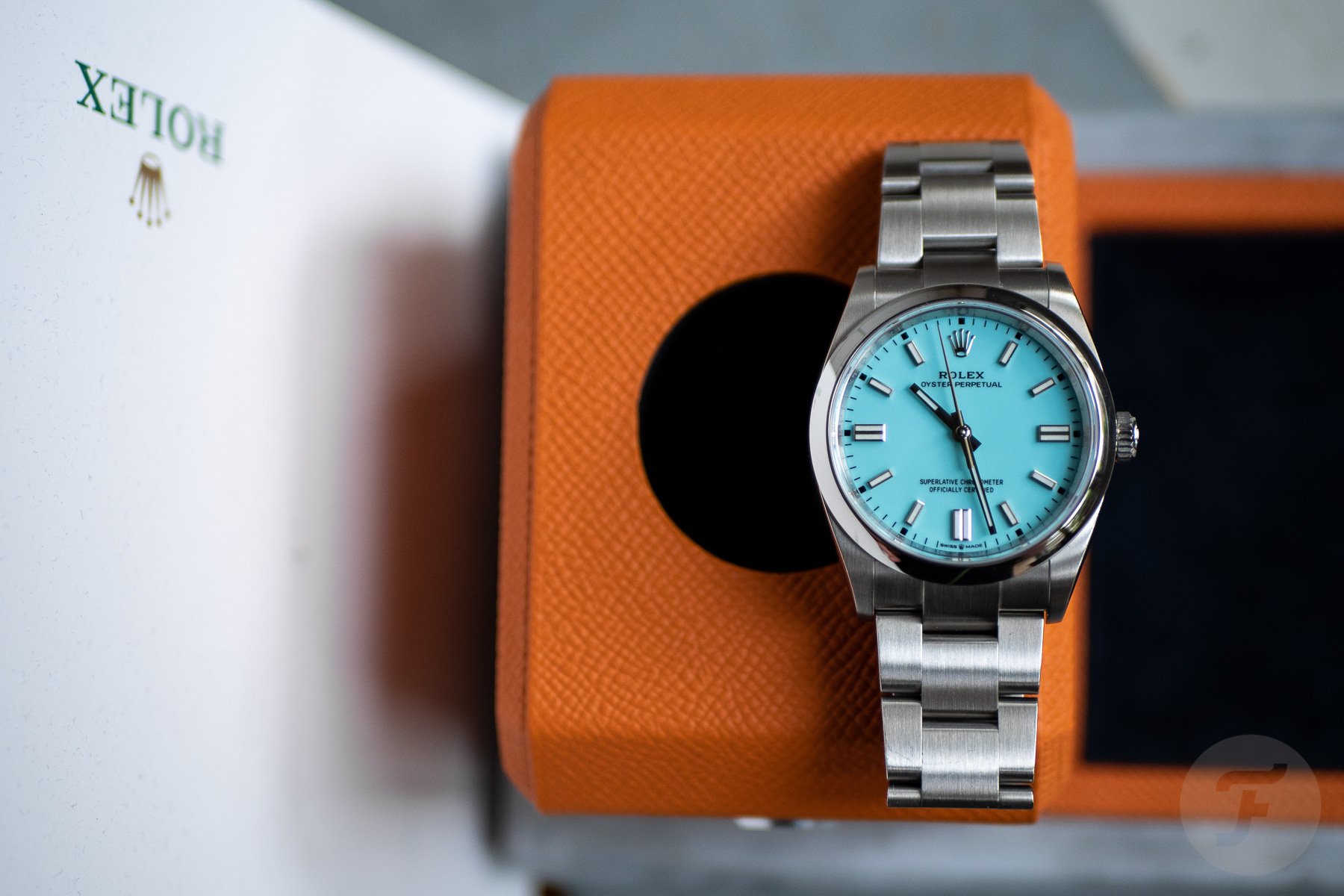 A "Tiffany Blue" Rolex Oyster Perpetual 36
Sitting at the back of the boutique in its glass case was a watch that was a topic of debate here at Fratello and in the watch community as a whole. As you know already, it was the OP in "Tiffany Blue" — or "Turquoise blue", as officially designated by Rolex. Sometimes, you just have to see what the hype is all about. Looking over to the counter, the employee in charge of the boutique at the time quickly asked, "Is there anything you'd like to try on?" to which I replied, "Yes, the Oyster Perpetual just here," tactfully avoiding the "Tiffany Blue" nickname. The Rolex employee opened up the display, took out the watch, and handed it to me over the counter. Very thoughtfully, she also provided a tray for me to place my Speedy on while trying on the watch.
Just like my first time seeing an Explorer in the metal, the watch looked smaller than expected. But if my previous encounter with the Explorer taught me anything, it was the fact that a 36mm case just works. You might think it won't, and it might look like it doesn't at first, but trust me: it works. So, without wasting much time, and after a closer look at the watch (the dial was a little bit of a letdown in person), I slipped it onto my 18cm wrist. And just like magic, the 36mm case looked perfect! After doing a few "wrist rolls", the employee pointed me to a mirror where I could take a look at the watch on me from another perspective. And after a closer look, I asked if taking a picture would be possible, to which she graciously gave a "yes".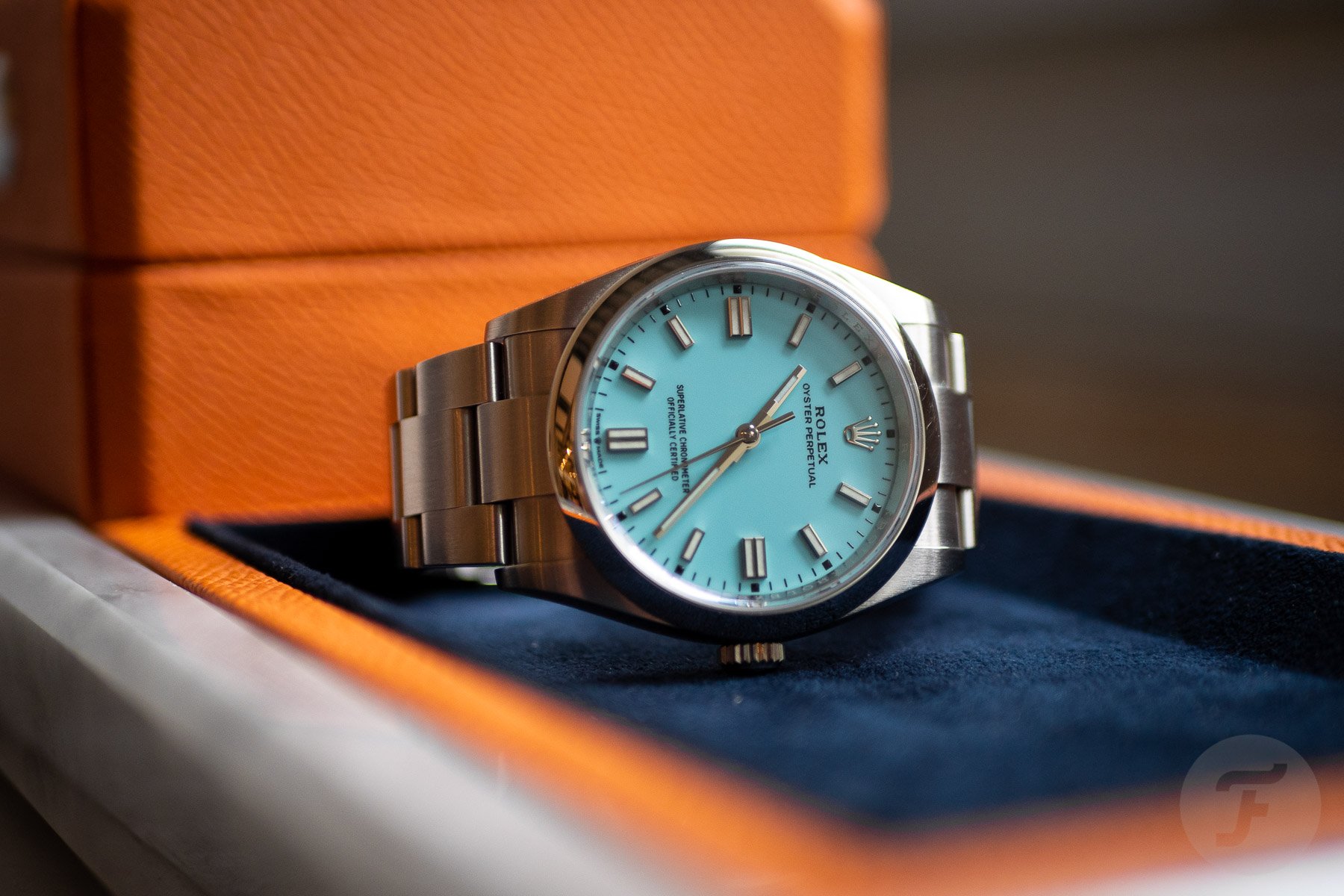 Final thoughts
After taking the picture, I removed the watch from my wrist and handed it back to the wonderful Rolex employee. She asked whether there was anything else I'd like to try on, an offer that I politely declined. And just like that, I was on my way. Now, you could argue that in visiting an airport boutique, the open doors are only due to the fact that you've already gone through an even more stringent security process before entering the pre-flight zone. However, something about the more open and welcoming atmosphere allowed me to finally see what it's all about. I don't think this will see me popping into ADs and boutiques willy-nilly, but it was great to have a positive first experience.
So, if like me, you find yourself ever thinking twice about heading into your local boutique or dealer, I can honestly say that it's worth it. There will most likely be a friendly and competent employee waiting in there, ready to show you all the watches you want to see. And even though the famous "Tiffany Blue" OP didn't quite live up to expectations, it was still nice to get to spend a couple of minutes with one (even though it was indeed not for sale). Luckily, a friend of Fratello also lent me theirs so I could take some pictures to go along with this story.
What are your thoughts and experiences when it comes to watch boutiques? Do you pop in every time you're near one, or are you selective with your visits? I'd love to hear your thoughts in the comments below.