Naoya Hida & Co. Drops The Type 4A — The Best 36mm Watch Of 2023 So Far
It's a strong claim that will come back to haunt me, but I'll stand by it
I know this is subjective, especially knowing that sub-38mm watches are hot this year and I covered another one just two days ago. But that was a sub-€1K watch, not just sub-38mm, and what comes out from Hida-san's Tokyo atelier exists on a different plane altogether. That might sound pompous, and that's on me. But to my mind, every watch recognizably from the pen of Naoya Hida has been marked by greatness. Thus far, we've seen three 37mm base models and several iterations, each proudly displaying a recognizably raw metal dial and a purity of line that echoes a Calatrava case.
To me, one of the strongest pieces yet was last year's collaboration with Mark Cho of The Armoury. The Type 2C-1 and its proprietary Lettercutter font made for a charming twist to Hida-san's well-known recipe with a deep blue twist. This time, with the new Type 4A, the effect is even stronger due to three big changes — a reduction in size, a broad, new case design, and a handset I've never seen before. And in the case of the Type 4A-1, we even see the debut of a colored dial. Now that's a big deal for Naoya Hida & Co., an indie brand known for incremental changes. I find the Type 4A a small watch with a mighty-big impression. Let's see if you agree.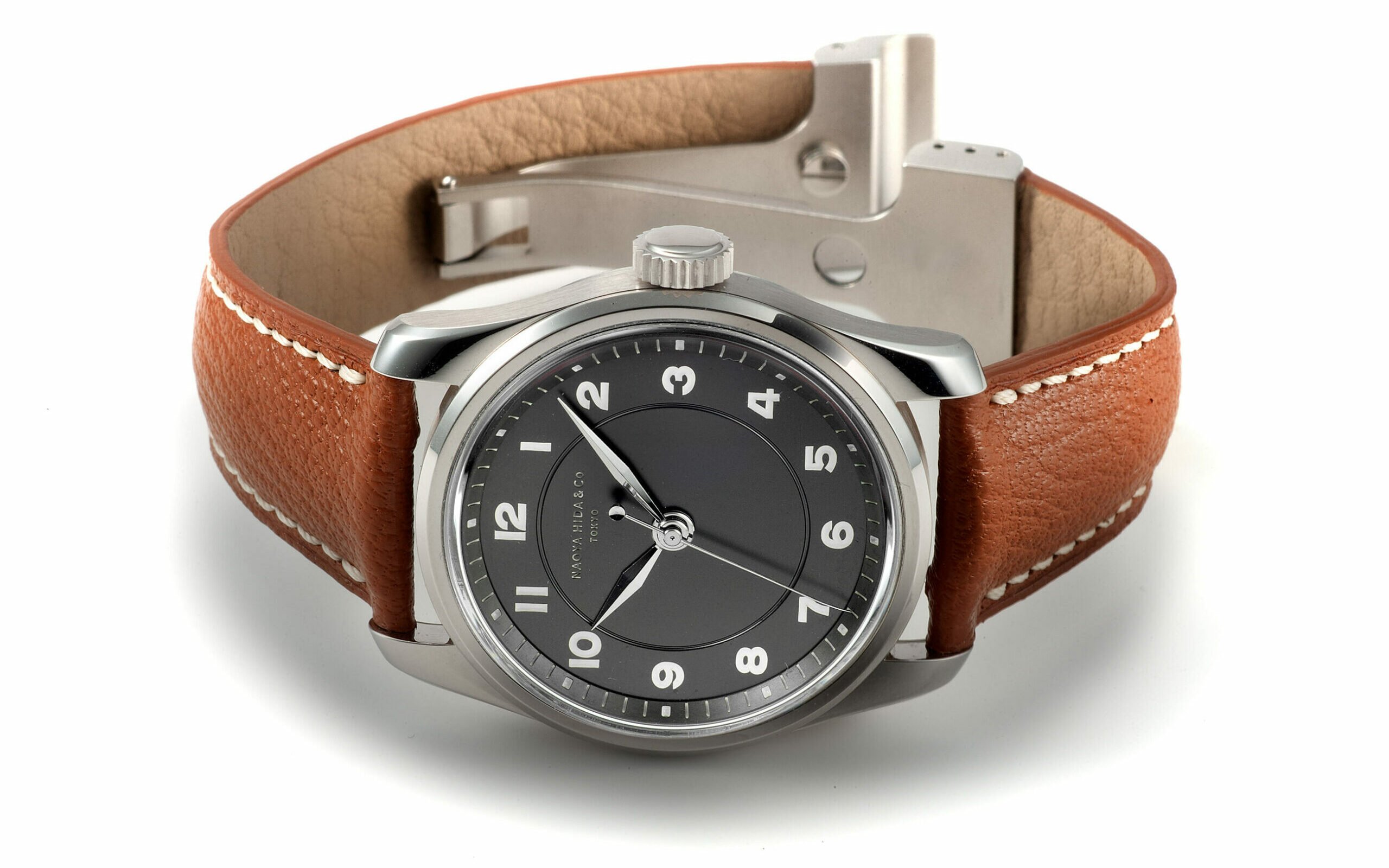 When smaller dimensions make for a big presence
As quite a young brand, Naoya Hida & Co. has shown calculated restraint in developing a harmonious portfolio of designs. The Type 4A is the fourth series in five years, featuring the first dark dial color we've seen. "Monochrome" is still the keyword, with a minimalism that echoes craftsmanship and a blissful eschewing of trends. The newest releases, however, have strayed from the slim 37mm case we know from the Type 1, 2, and 3 references, which might be Hida-san's best move yet. This time, we're treated to a more casual case with broad lugs that have a vintage Grand Seiko vibe. There's even a touch of a late Seamaster, if only a hint, but despite the vintage air, it is still a modern, clean-cut wristwatch. And with an 11mm thickness and a 43mm lug-to-lug, I suspect the fit to be sweet on many a wrist.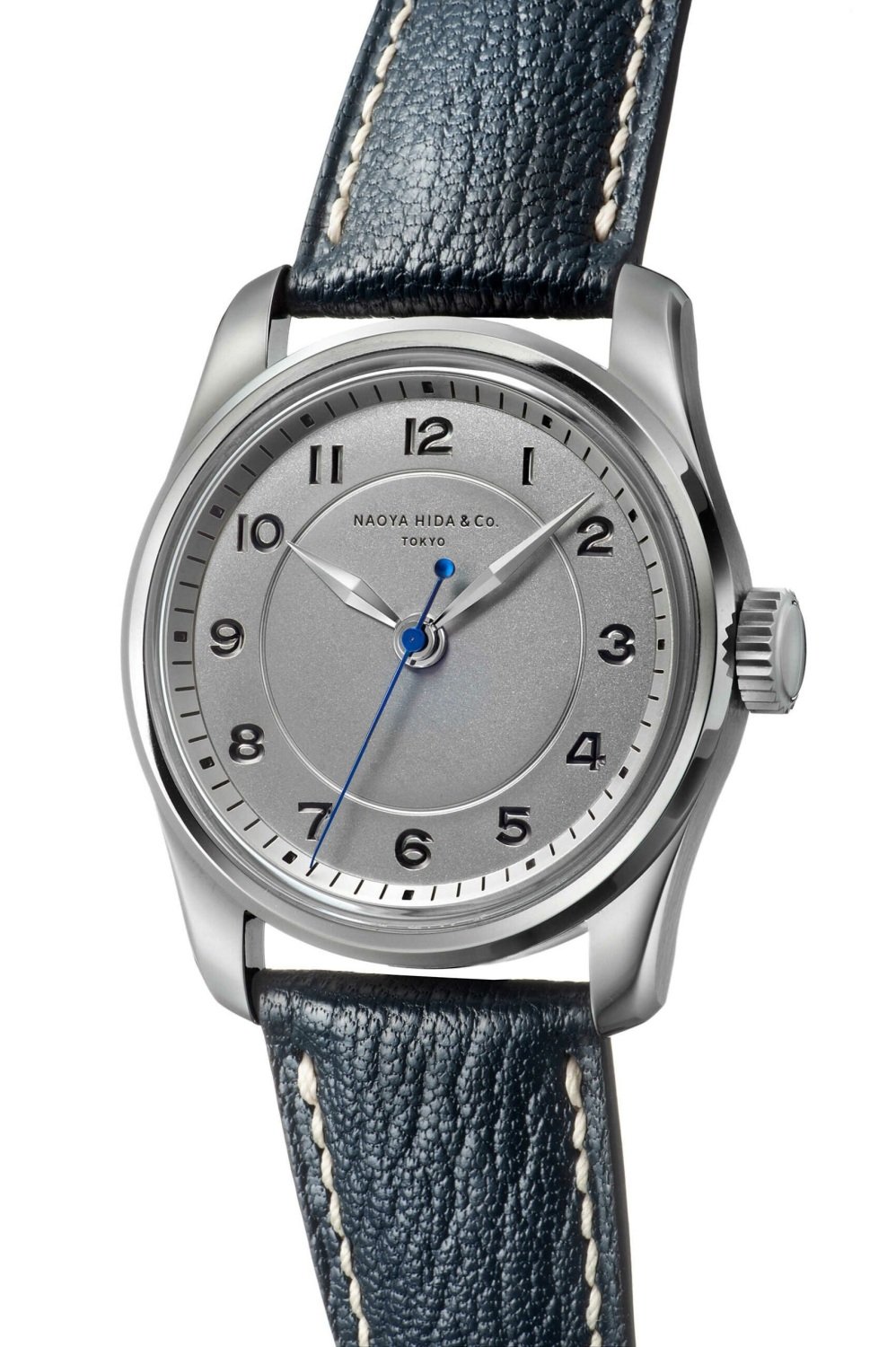 A new direction in case design
The impression from a pure design perspective is one of balance. This compact case is topped by a box-profile sapphire and framed by a slim, faceted bezel. Its side profile is decisively shaped, yet it is a friendly, rounded affair, making it a casual-dressy chameleon. The broad lugs have a touch of a polished bevel, accentuating their sweeping shape. These small, thoughtful touches are big reasons for my love of the brand. In as much as they are clearly inspired by vintage greatness, as is the big, clean-cut crown, they are reinterpreted with respect. And without any homage, the mid-century vibe is there in spirit, although still very much a Naoya Hida design. That is something not many brands manage, and it inspires respect.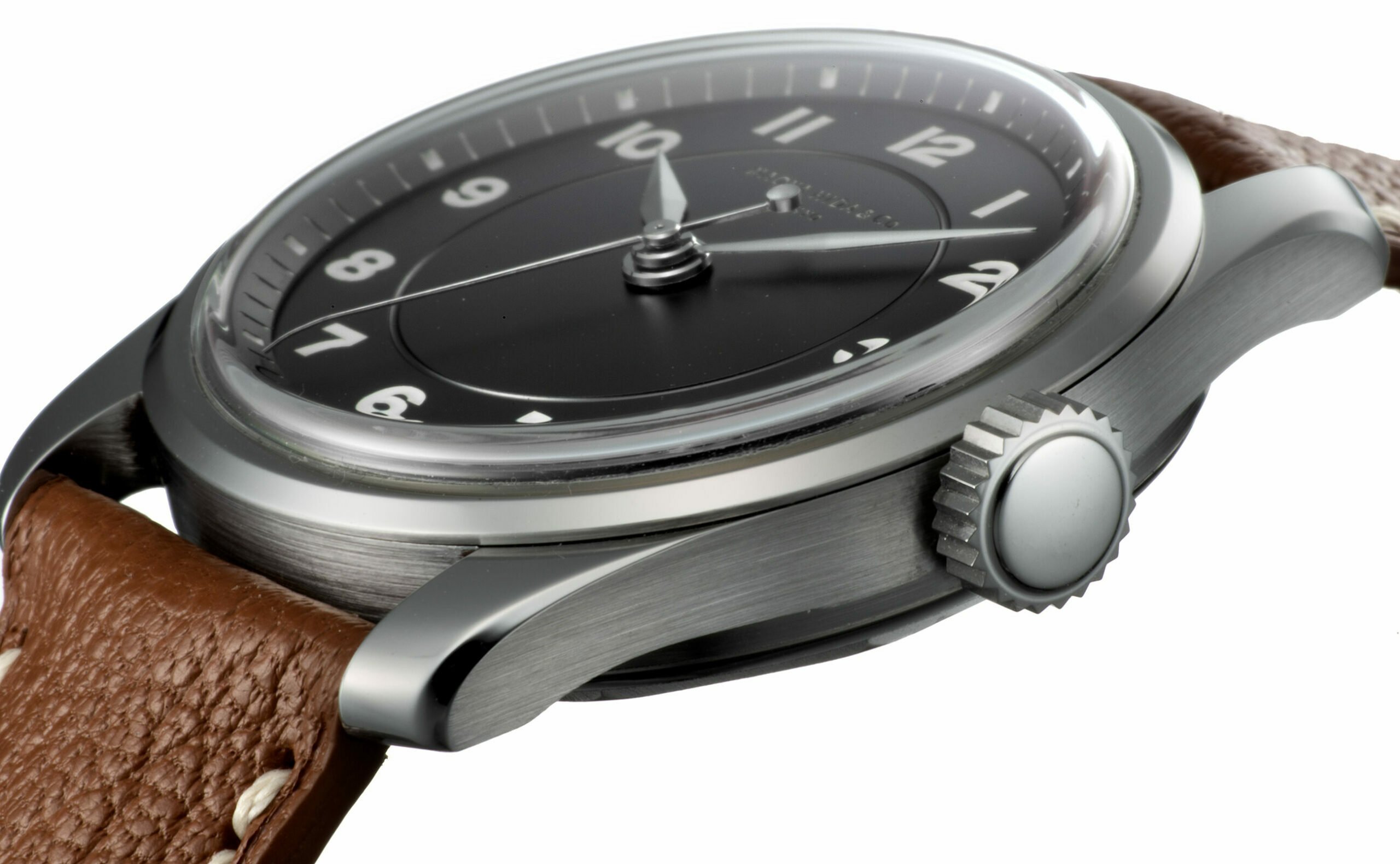 When two hands make all the difference
Naoya Hida & Co. is known for two contrasting hand styles that help set the models' styles apart. We've seen the classic designs of delicate blued feuille hands for the Type 1 and 3 models as well as a strict baton style for the Type 2. But this time, I'd claim the handset takes charge of the entire dial in a fascinating manner. Hida-san has somehow twisted an Alpha-style hand into a glittering new proposal of a four-facet diamond shape. Try to describe the style and you'll be lost, but one look at the images and they pop out at you before anything else.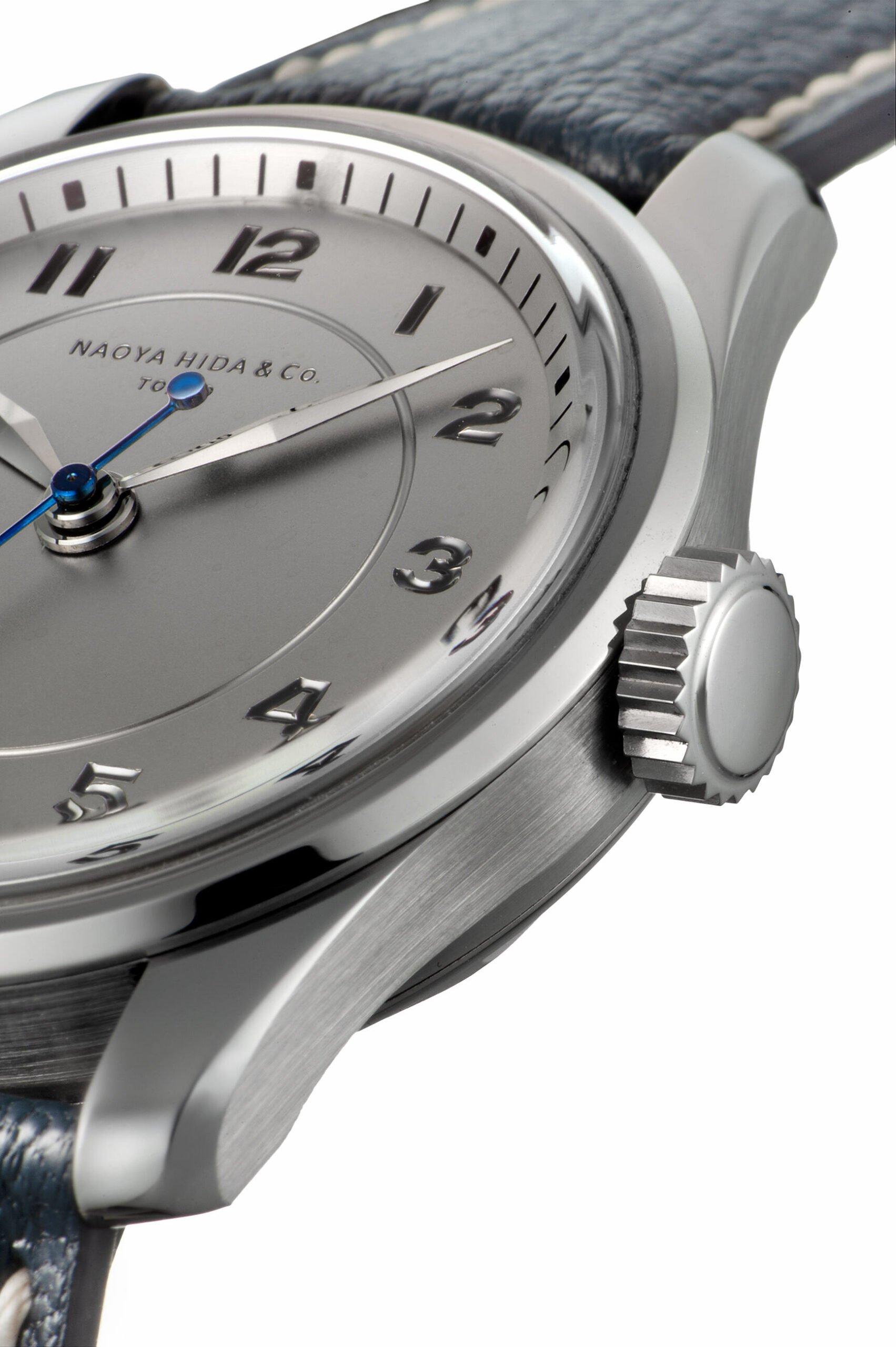 Both dials feature a very modern and clean-cut font. Even the discreet logo at 12 is a non-serif graphic detail that transports the vintage size to our time. So I'd argue that these are, in fact, contemporary timepieces with the dial as the star. The numerals are deeply engraved into the German silver surface, and the diamond-like hour hand's tip just slightly extends past the center's engraved border. Sure, the purity of the 4A with its tastefully blued seconds hand might still be my fave, but those almost pilot-watch-like crisp white-filled numbers on the 4A-1 bring a more sporty aesthetic to the piece.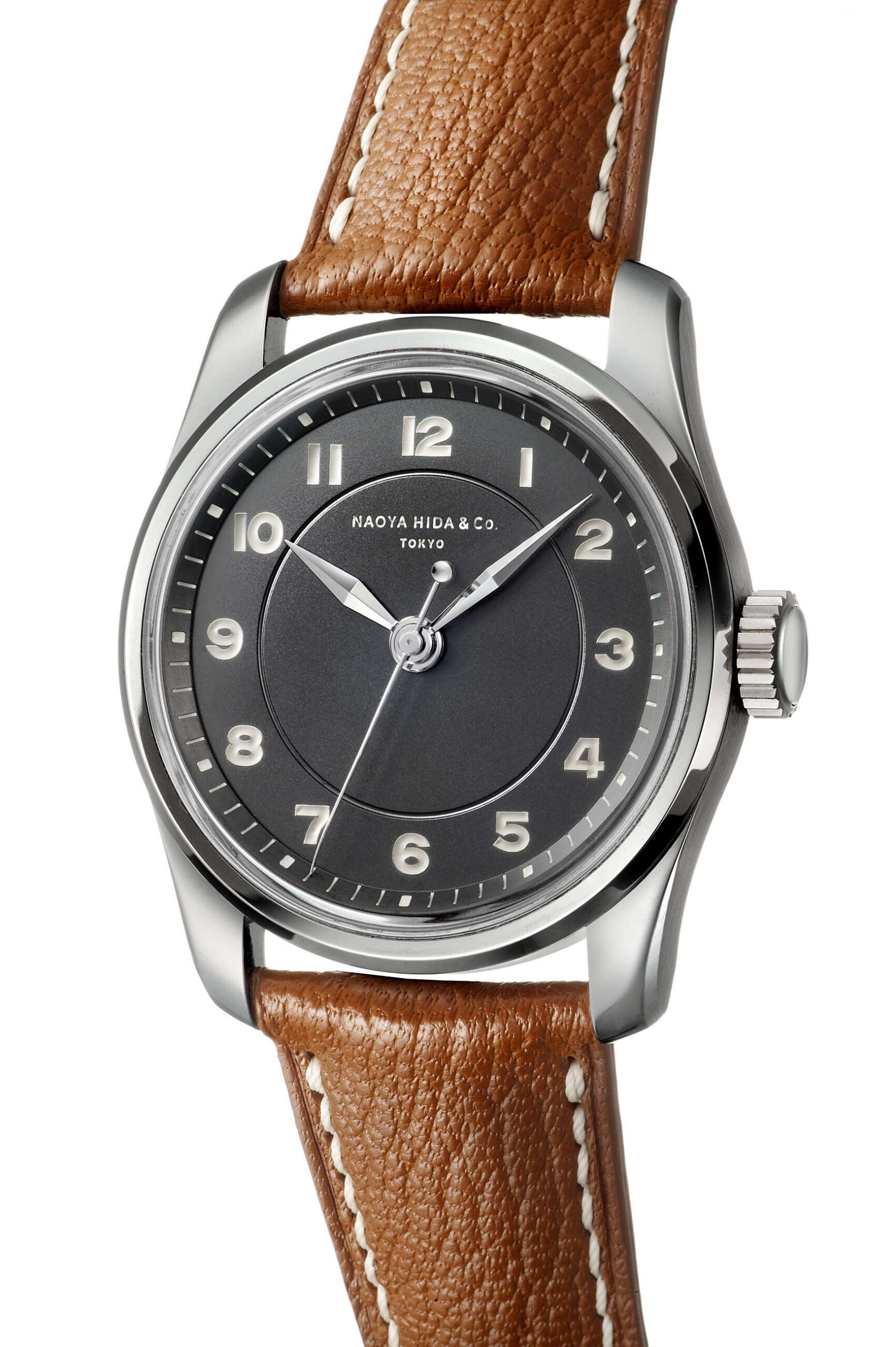 Are we seeing a new direction from Hida-san?
German silver is Naoya Hida's dial trademark, but is it real silver? Thanks to M.S. Rau Antiques for enlightening me: "German silver, also known as nickel silver, is a copper alloy that usually contains a 60% copper base metal, 20% nickel, and 20% zinc. It earned the moniker 'silver' due to its silver-white color, but it contains no silver. It was first developed and used in China, becoming particularly popular during the Qing dynasty. German imitations of the Chinese alloy began to appear in 1750, and by 1770, Suhl Metalworks was able to produce a similar alloy. The Germans perfected the process in the early 19th century, and soon it was introduced in England, where the alloy was dubbed 'German silver.'"
Metallurgy aside, inside the Type 4A, we still find the heavily modified caliber 3020SC, based on the storied Valjoux 7750's architecture. It has become a timeless manual-wind movement with a 45-hour power reserve and all chronograph traces removed.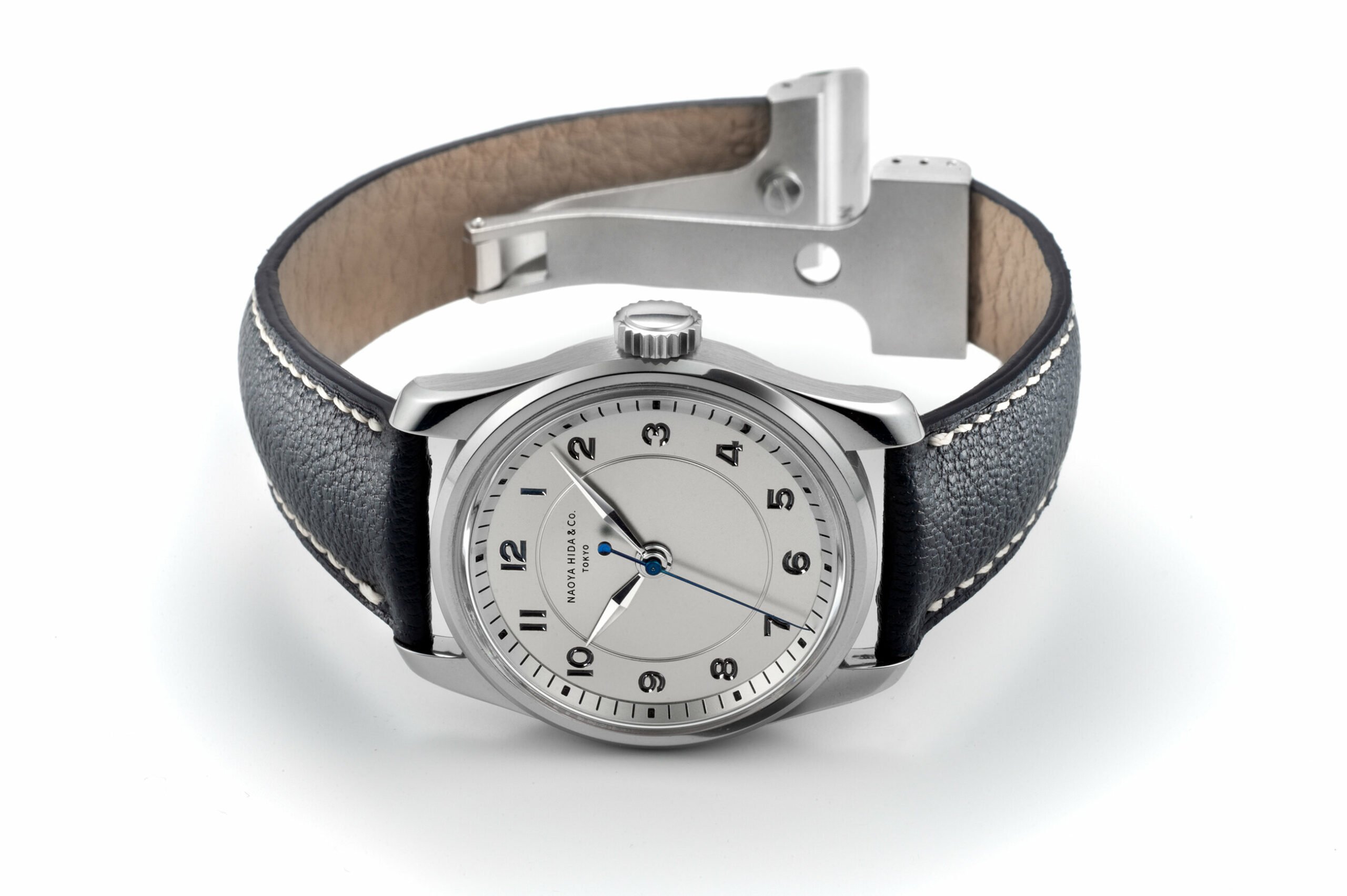 An invested conclusion
Not everyone will understand the meaning of a minimal design when spending around €20,000. With no brow-beating 3,000m depth rating, coronet, or gems, it's in the details. When looking at a three-hander from A. Lange & Söhne or the minimalist gloss of Kikuchi Nakagawa, you'll know. It's not about stealth wealth but hand-assembled, small-scale production, each watch imbued with a finely executed personality. The silver-dial Type 4A is CHF 17,900, while the gray-dial Type 4A-1 has a price tag of CHF 18,600. The fact that only a select few will recognize a Type 4A suits me just fine. After all, the word "flex" doesn't belong in this story. Naoya Hida tells us that production will be capped at about 15 Type 4As and 20 Type 4A-1s in 2023–2024. This is purely a question of Hida-san's emphasis on quality control and time-consuming handcrafted details.
Fratelli, did I pique your interest in small-scale Japanese craftsmanship? Have a closer look, and you might find yourself charmed by the manually finished twinkle of those hands. They certainly got me good. Let me know what you think in the comments below.
Find me and follow me: @thorsvaboe
Watch specifications
Model
Type 4A / Type 4A-1
Dial
German silver with engraved numerals, matte blasted or DLC coated dark gray
Case Material
904L stainless steel
Case Dimensions
36mm (diameter) × 42.9mm (lug-to-lug) × 11mm (thickness)
Crystal
Box-profile sapphire
Case Back
Solid screw-in case back
Movement
NH 3020CS — Valjoux/ETA 7750 chronograph base with chronograph removed, manual winding, 28,800vph frequency, 45-hour power reserve, 22 jewels
Strap
Leather strap with deployant buckle
Functions
Time only (hours, minutes, central seconds)
Price
CHF 17,900 (Type 4A) / CHF 18,600 (Type 4A-1)