Speedy Tuesday – NASA Strap For Your Speedmaster
A Speedmaster Moonwatch is not complete without a proper NASA strap. Based on the original specifications, a German Speedmaster fan decided to reproduce the original NASA's strap with VELCRO® Brand fastener.
NASA Strap
We've often covered straps here (hence our Watch Strap Review feature), including specific ones for the Speedmaster, and NATO straps always perform very well in terms of interest. It is also no secret that most straps sold by Fleur are the NASA ones.
There are only a small number of producers of NASA straps though, that respect the original specifications and aesthetics. One of them is Peter from Germany. A Speedmaster fan who also let us know he is an avid reader of Speedy Tuesday articles and in the meanwhile, owner of three Speedmaster models.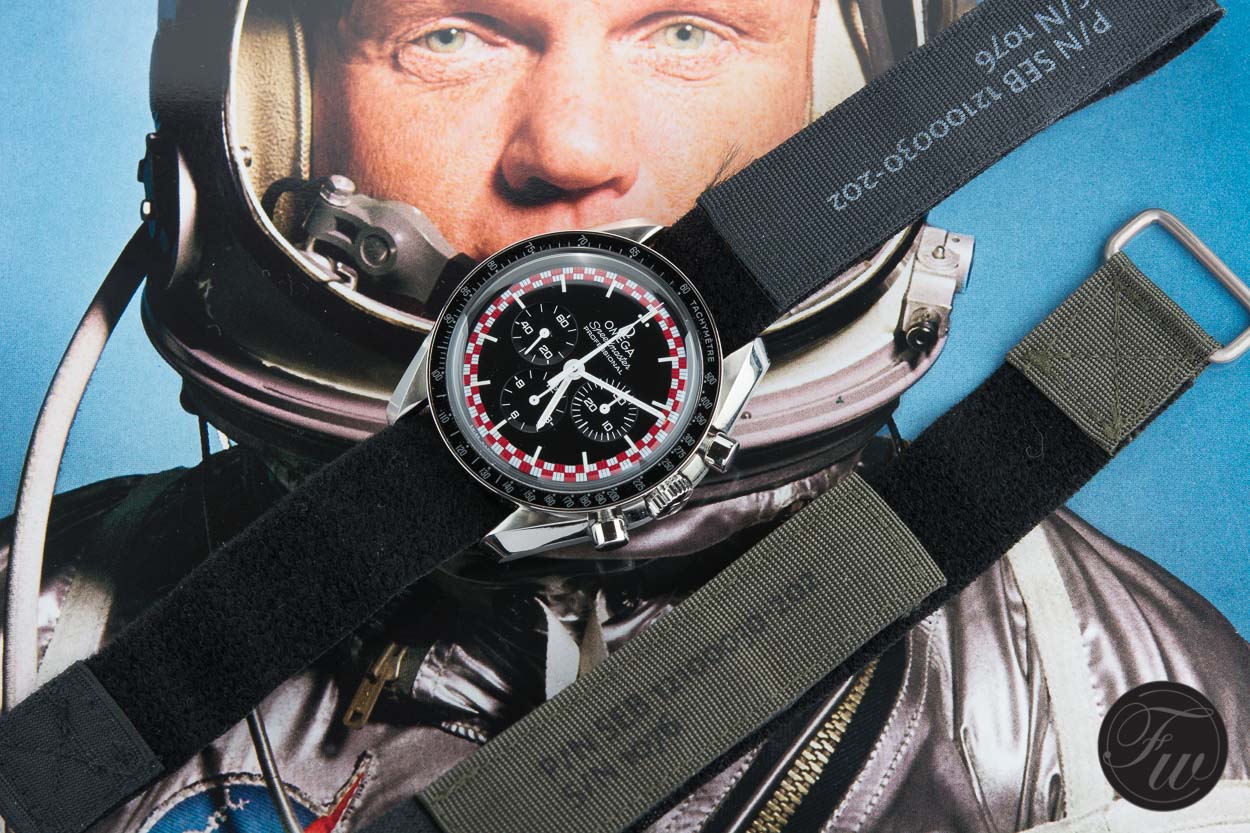 The straps I have here today are produced in Munich, Germany, as part of a social project with women in difficult situations. Peter from Germany has been working with them for a while and thought it would be a nice idea to create a NASA strap as part of this social project. They tried to create the best possible quality NASA strap out there, and they came up with two versions as end-result. One, considered 'the original' with an olive green drab with the well-known NASA production and serial number printed on it. And then there's the all-black version. Both are 30cm in length and come with matt nickel-free keepers.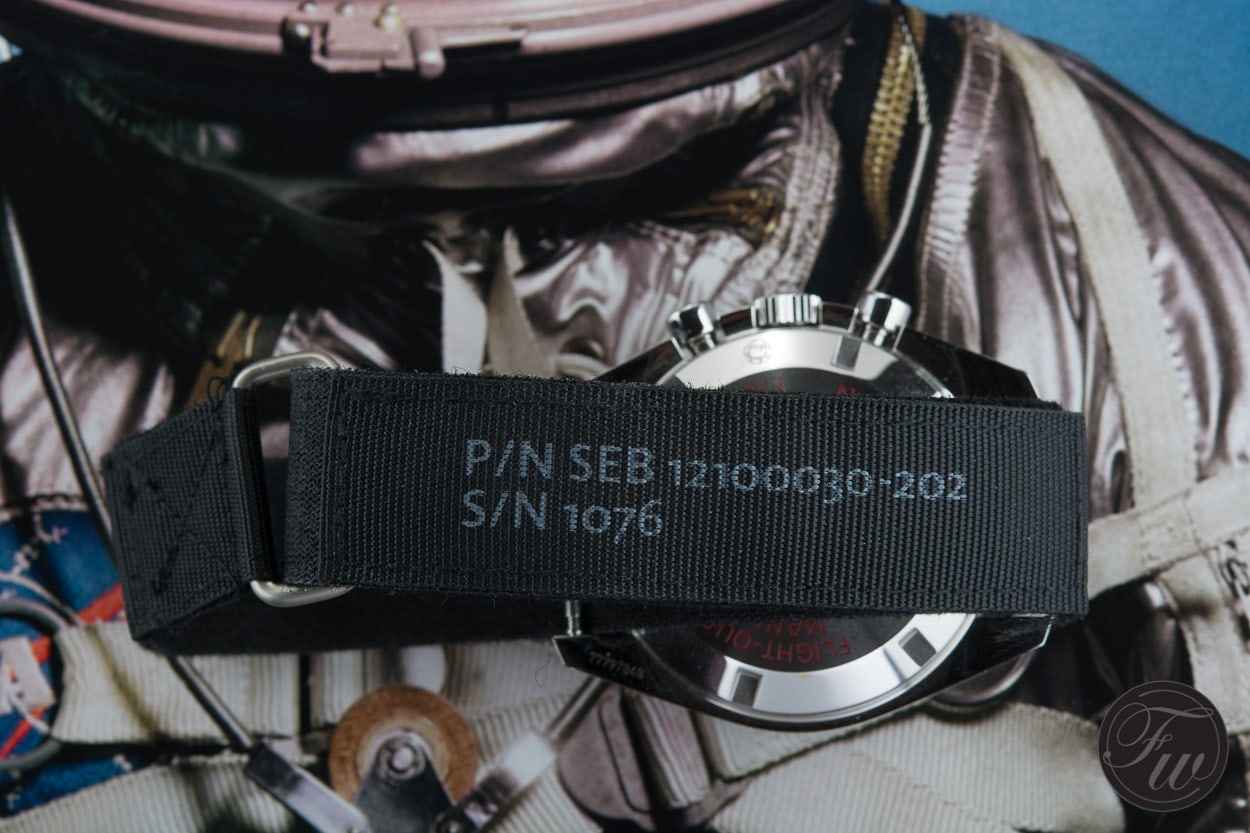 Not among the cheapest NASA straps available, priced at €78, but the straps are well made and you're also supporting a good cause. Included with every package is an 'I Love My Speedy' sticker. It is a black round sticker with tachymeter scale (with dot-over-ninety) and the text horizontally printed in the centre. It measures exactly 40mm in diameter. There's one on my Macbook now, next to Teun's NASA Tests sticker.
I am not much of a NASA or NATO strap wearer I have to admit, as I find most of the straps not very comfortable. Often feels too much like sandpaper or are simply too stiff. This NASA strap is actually rather soft on the inside. The drab is nicely printed, the full black version with the most contrast of course. The stitching is also done well and the matt keeper is narrow looks similar to the original. I put the full black version on my Speedmaster Tintin for this article and it actually a nice change of style.
Again, since you will be supporting a good cause and the fact that the quality is good, makes the steep price more forgiving.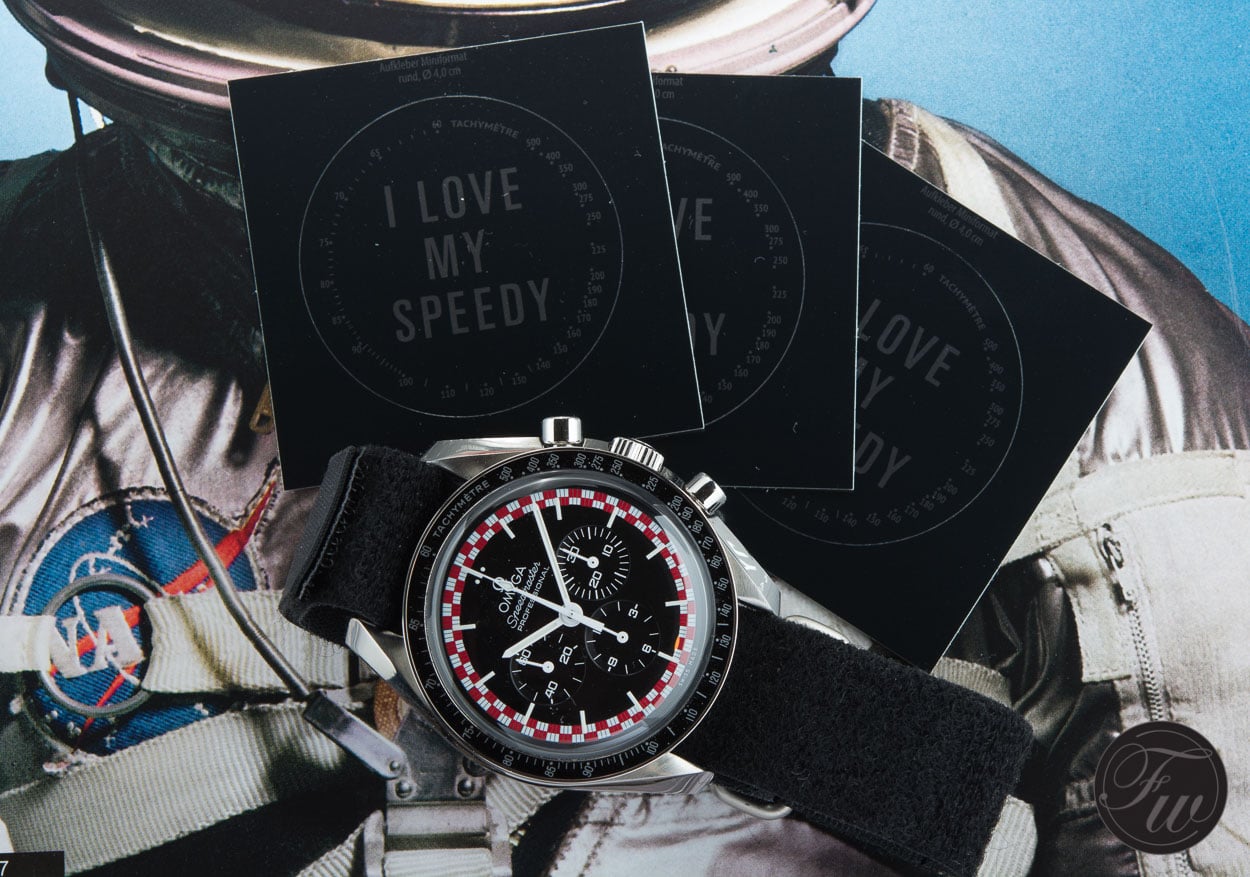 The original olive strap can be ordered here. The full black one can be ordered here. Both are sold through eBay.