New: Bosphorus Leather Drops "Watch Winder" Series That Probably Deserves A Grander Name
When products exceed expectations in more ways than one...
Müslüm from Bosphorus Leather contacted me the other day, just hours before my recent review of the Turkish company's products went live. He informed me that Bosphorus Leather was about to release a watch winder. As someone who has never owned or designed a watch winder, I wasn't bothered. Out of politeness and in respect of our long-standing professional relationship, I told him to send me some pictures regardless. "I'll do my best to put together a quick release article," I said, wondering what on earth I could say about a watch winder that, curiously, he seemed unwilling to ship to me for review. And then I saw them. I don't often criticize how a brand names its products, but here I'm going for the jugular straight off the bat: "Watch Winder" does not do these incredible luxury hideaways any justice whatsoever…
I mean, wow. When you say "watch winder" to me, I (clearly quite naively) imagine a battery-powered watch box that holds a single timepiece. I imagine something by Wolf, a fine brand if you like that sort of thing but a bit vanilla for my tastes. I don't imagine meters of high-quality suede, beautifully tanned expanses of leather, or a goddamn humidor slap bang in the middle of things. But here we are! Bosphorus Leather has taken its game to another level, and I couldn't be more thrilled.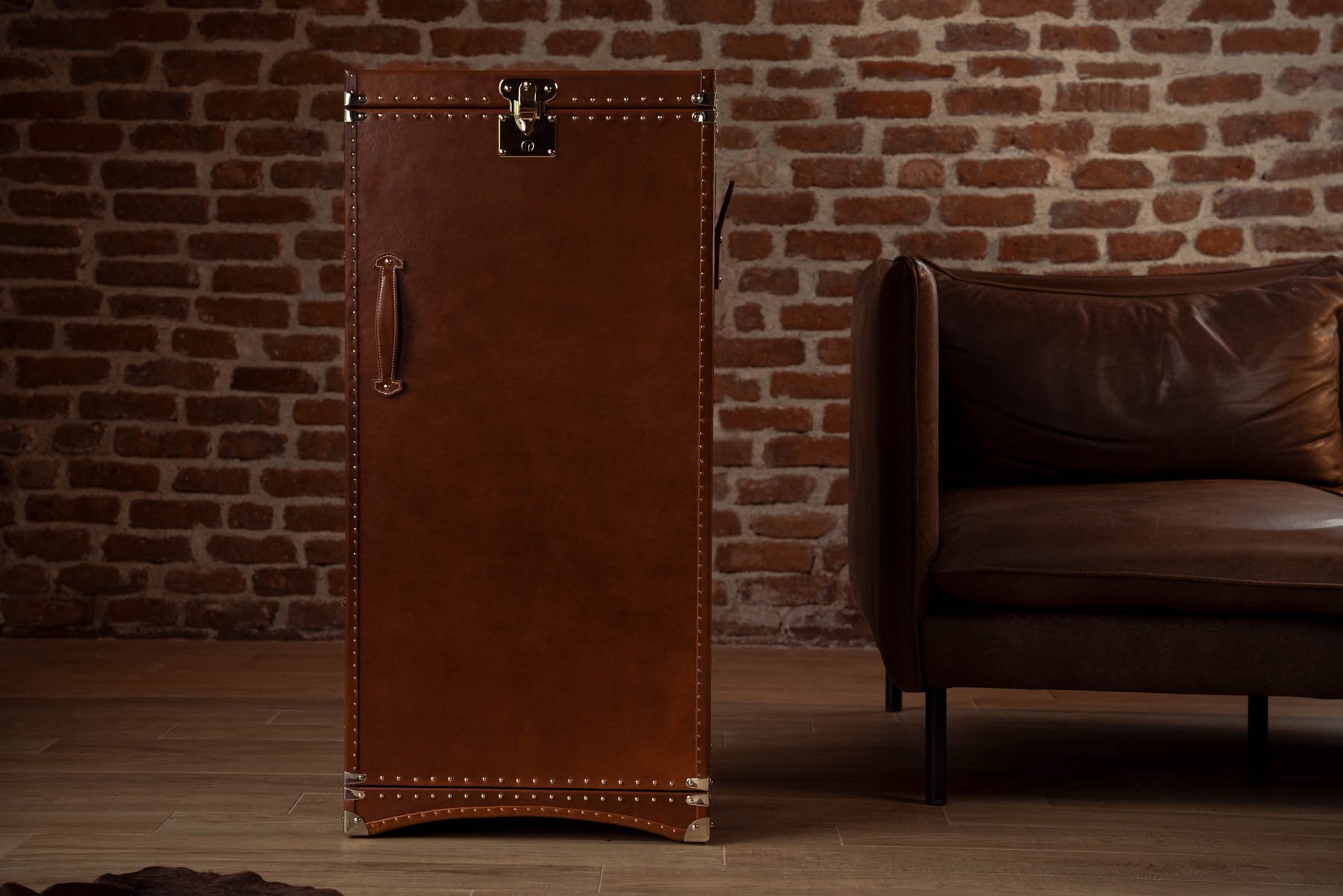 Next-level storage solutions
As soon as I realized what I was dealing with, I understood why Müslüm was reluctant to ship one of these bad boys over for review. Luckily for me, having handled and purchased several of the Bosphorus products before, I felt very comfortable making a broad assessment of these items from afar. Something that, unfortunately, I am unable to comment on directly is the functionality of both the humidor and the multiple watch winders themselves. What I can speak to, however, is the design of the overall package and where I think it sits in the Bosphorus catalog.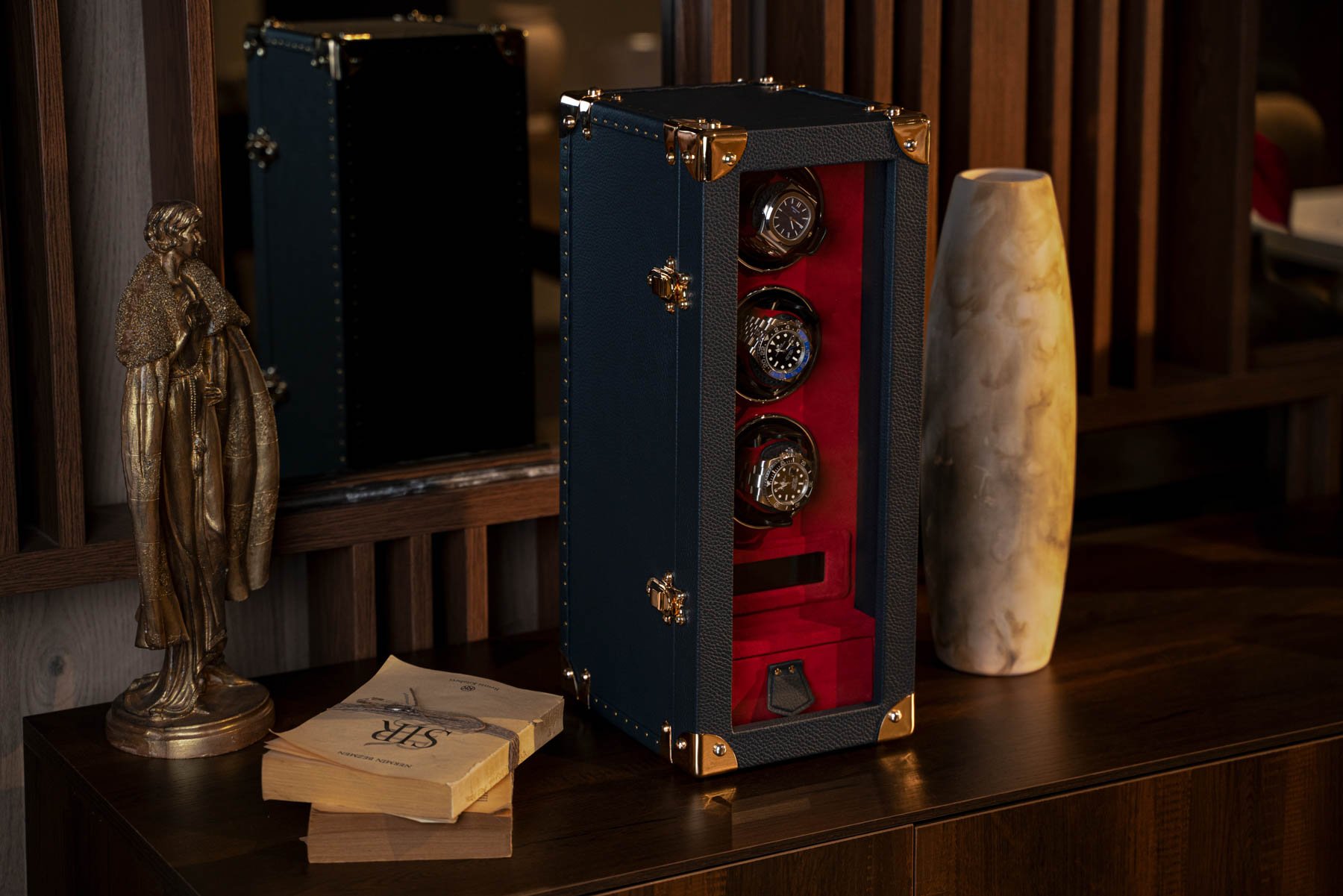 Two types of boxes to choose from
There are two distinct categories in this new "Watch Winder" family. Firstly, we have simple watch-winder boxes. These storage solutions are quite traditional in style, leather-coated, suede-lined, and boasting display lids. Options listed in the shop hold either three or four watches, but there is likely some flexibility if you have something else in mind. These are not really my thing. I've always hated watch cases with display windows (except for Schofield Watch Company's WAPHTTTB, because…well…look at it), and, for some reason, these fall into the same category for me. I have no doubt that buyers who prefer this kind of display box will find the quality up to snuff. Aesthetically, however, I much prefer (read "adore") the "watch-winding towers", as I have dubbed them to distinguish them from their stubbier peers.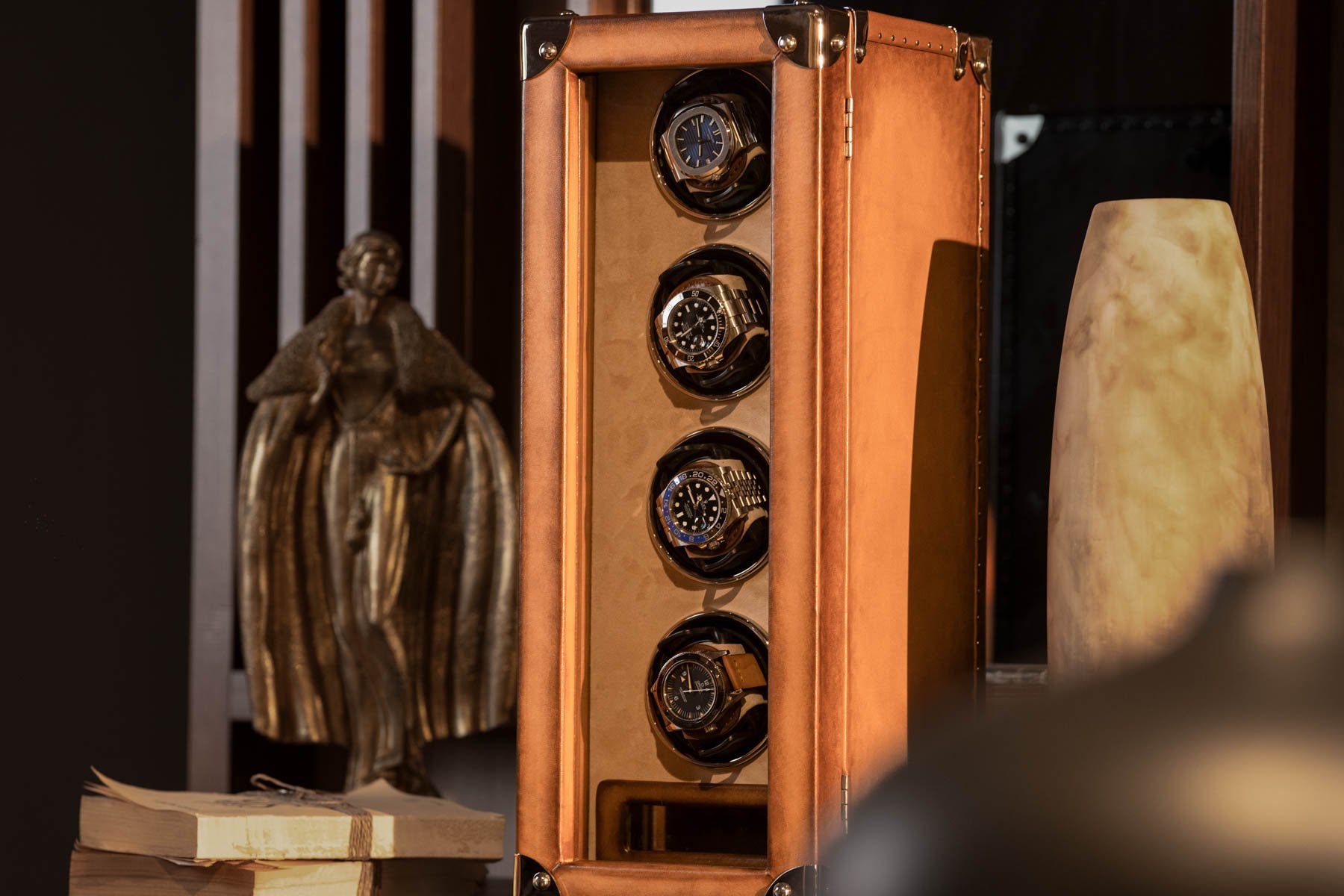 The elephant in the room
Let's get the elephant in the room out of the way first: these are not what one would describe as entry-level products. The prices in play are significant. Simple watch-winder boxes start at €2,000, while the storage towers start at around €6,000 and go north very quickly. As with all Bosphorus Leather products, almost limitless customization options are available. That is something I would certainly, absolutely, 100% advocate you exploring when you start your conversation with Müslüm and the team.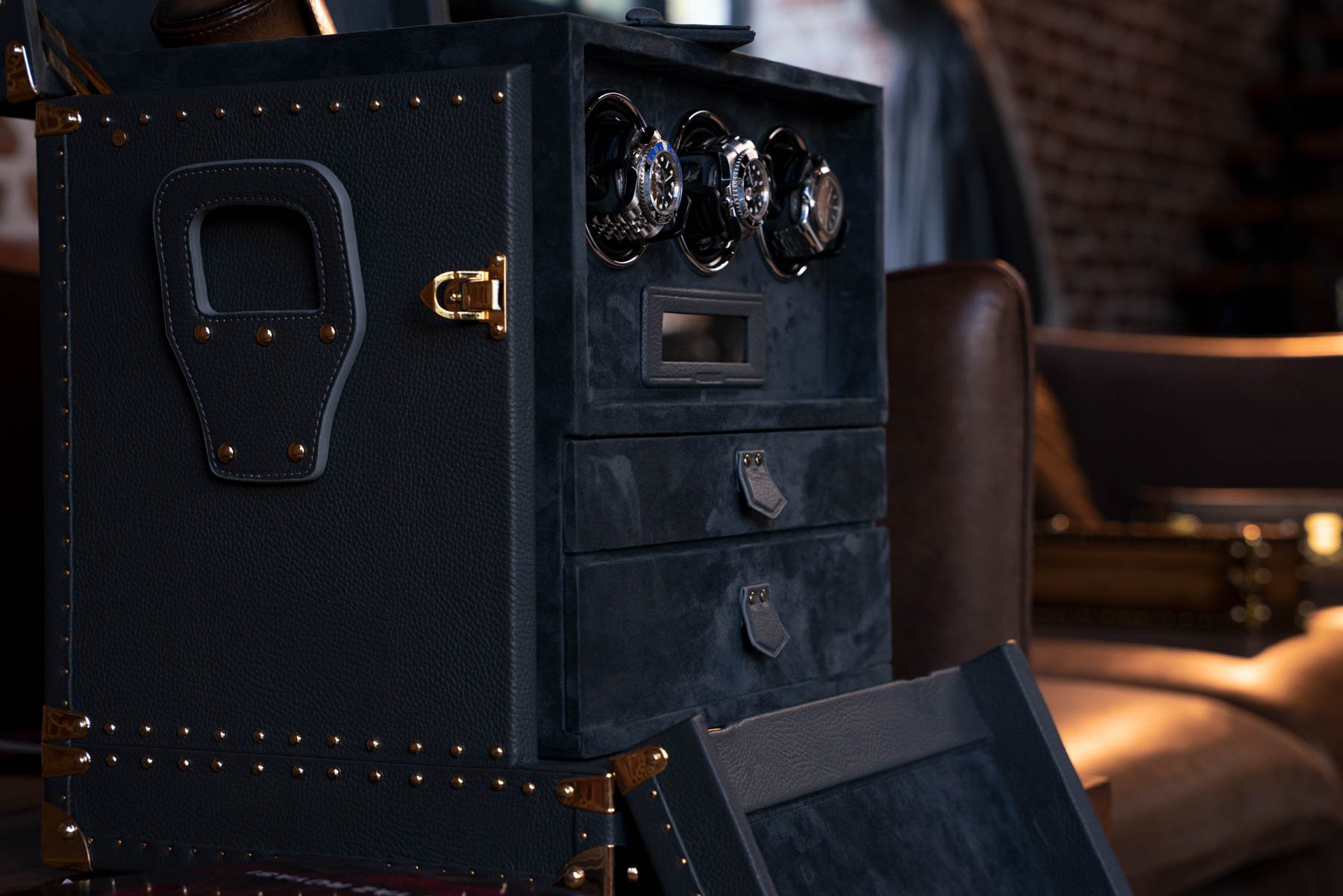 For example, I love, love, love this design concept and would relish the opportunity to store my favorite pieces in a trunk of such grandeur. Nevertheless, I don't smoke cigars and therefore have no use for a humidor. Consequently, I would have that removed and another drawer of watch cushions included. However, Fratello's long-standing photography wizard Bert loves a good stogie and would likely opt for multiple humidors instead of additional watch trays. Simply put, whatever combination of the features already offered by Bosphorus you can imagine can surely be assembled by the brand's talented craftspeople. And if you have something totally out there in mind, just ask! If it can be done, I'm sure the team will do their best to do it (and do it well).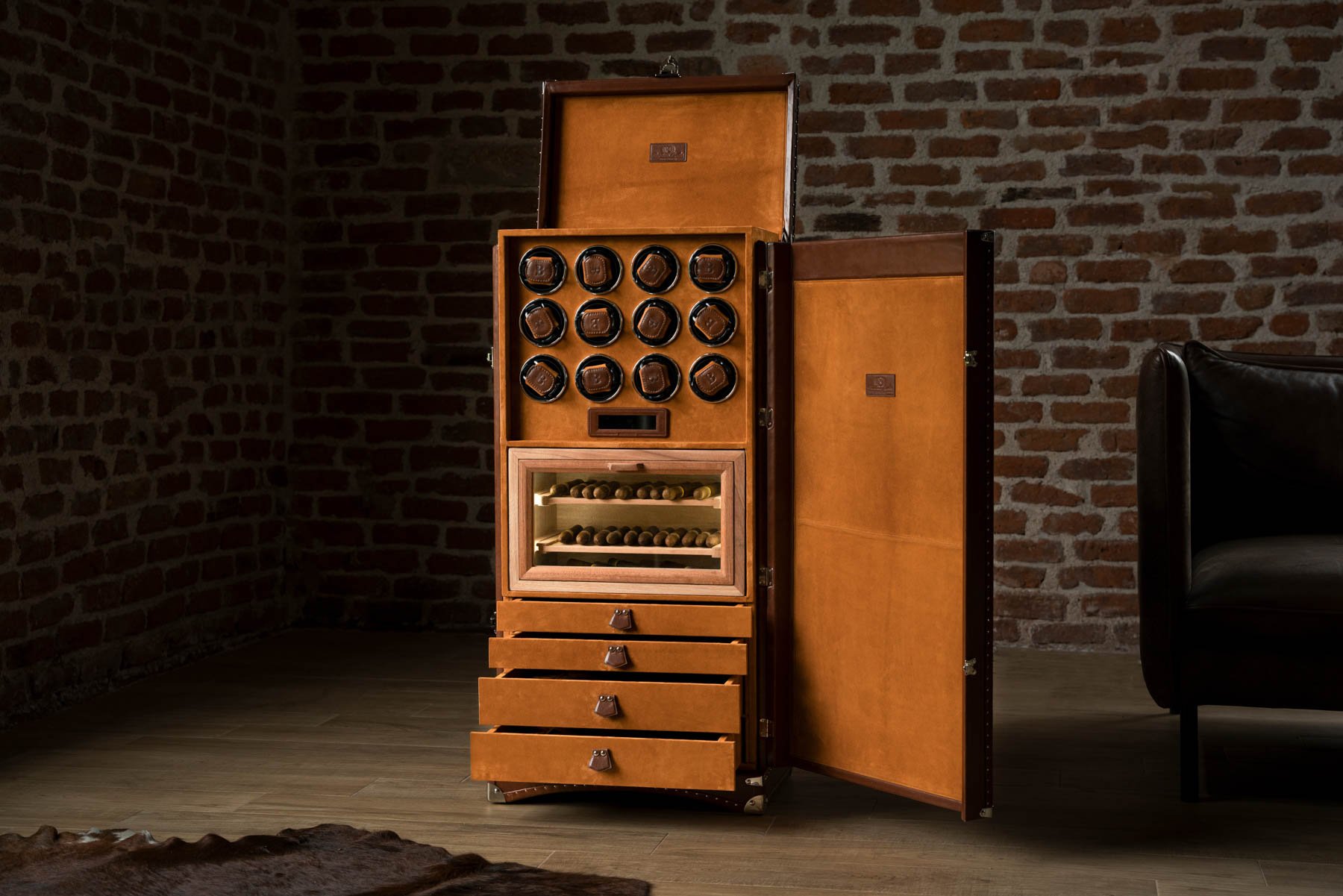 The Winder Trunks and what they offer
The biggest versions of the watch-winder towers (or Winder Trunks as they are officially known) are massive. They offer unrivaled storage for your collection, but you'd probably want to find a way to bolt them to the floor if you were going to fill them up to the max! The largest watch-winding unit holds 12 pieces. I guess you could have a couple of those on top of one another if you really love watch winders. For me, however, that would be more than enough. In fact, I'd probably go for the eight-watch winder because I like the aesthetic of having more than one line of winders, but I'm not at all bothered about storing my watches on them.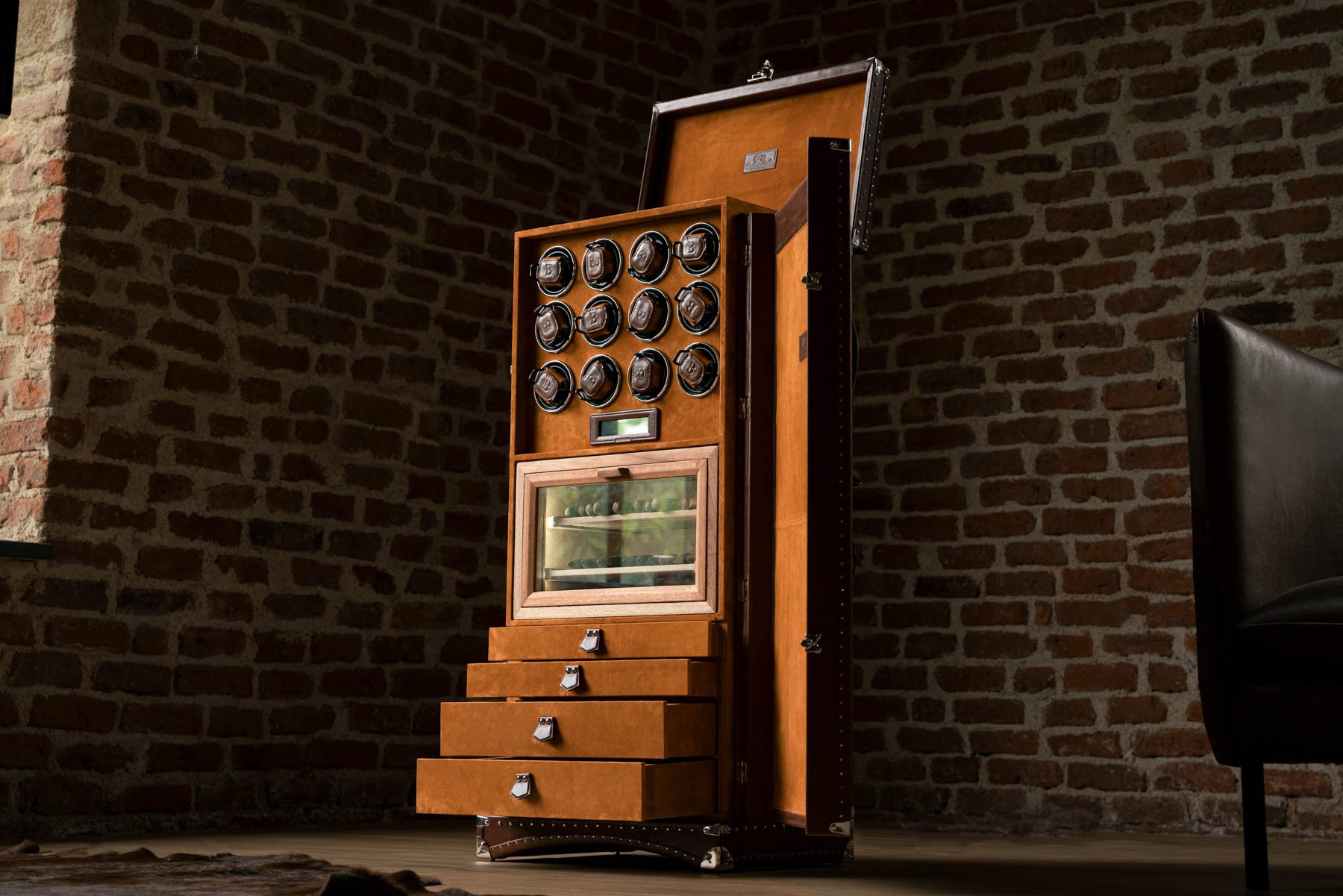 In the largest example that I'm referencing, that 12-watch winding unit sits atop a two-shelf humidor, which itself sits atop two accessory drawers and then two watch-storage drawers with 12 cells and cushions in each. That means you could store 36 watches in this unit, plus your cigars and your accessories.
But wait! There's more! Behind the watch-winding units, there is space to store additional Bosphorus cases, which significantly ups the maximum storage capacity. The space behind the winding units looks easily big enough to handle a couple of eight-watch Petra cases (like the ones I've reviewed here).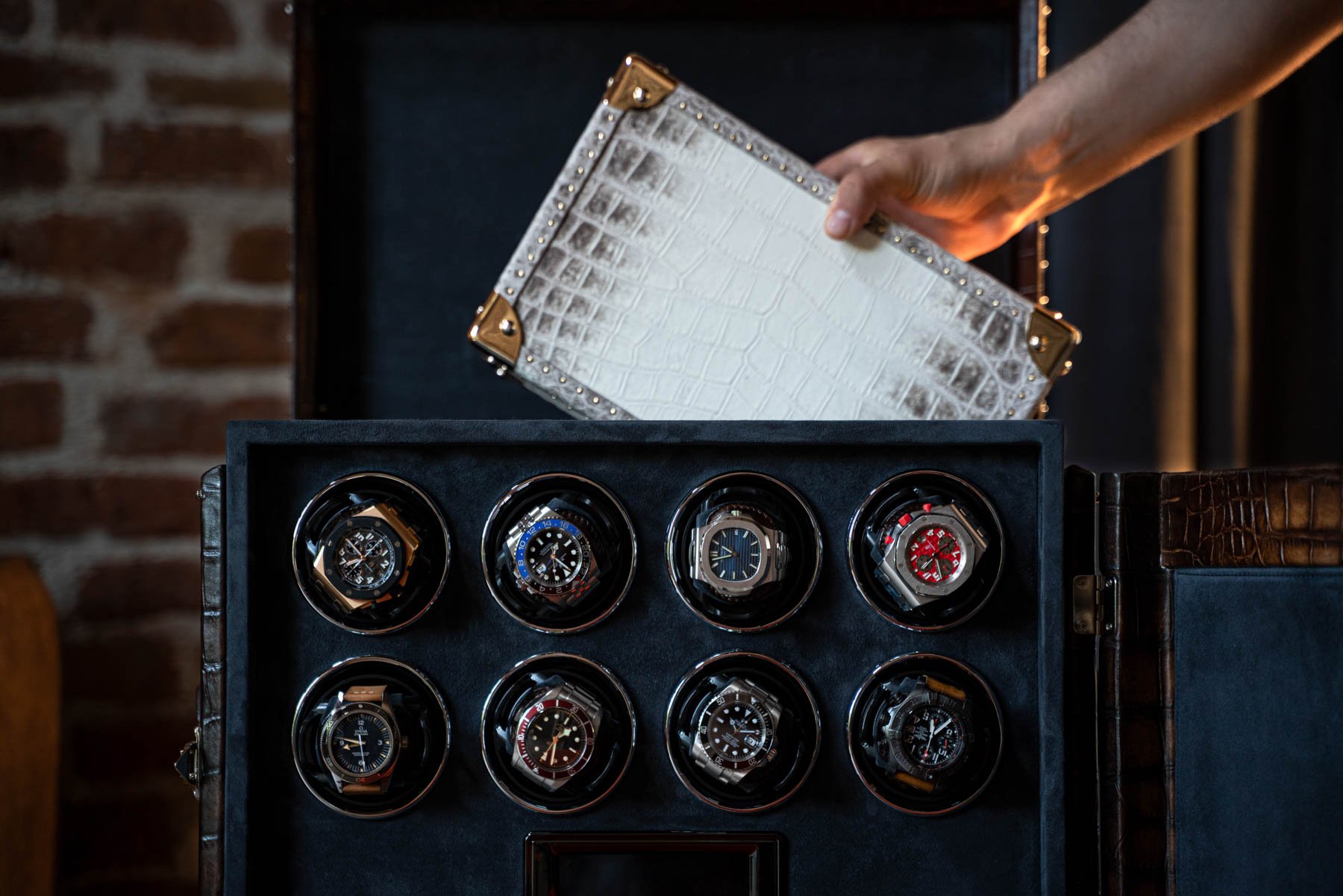 Of course, check your specific configuration with the team at Bosphorus Leather, but if that assumption is accurate, you could bump up the total storage to over 50 watches in one trunk. With so many options available and so much personal input possible, the best thing to do is to head over to the official website now and check out what's on offer for yourself.