New Release: The Limited-Edition Seiko Prospex SLA067J1 Diver
A new high-end Seiko dive watch in an all-black guise
Seiko introduces the SLA067J1, a new all-black interpretation of the brand's 1965 original, the 62MAS. This is the second reinterpretation of that legendary diver this year after the SLA065. That one was fitted with an Astrolabe dial, which yours truly was not too crazy about. This time, we go full stealth mode with the new SLA067J1. Let's see how we fare this time!
The Seiko SLA067J1 is limited to 600 pieces worldwide, so if this one speaks to you, make haste.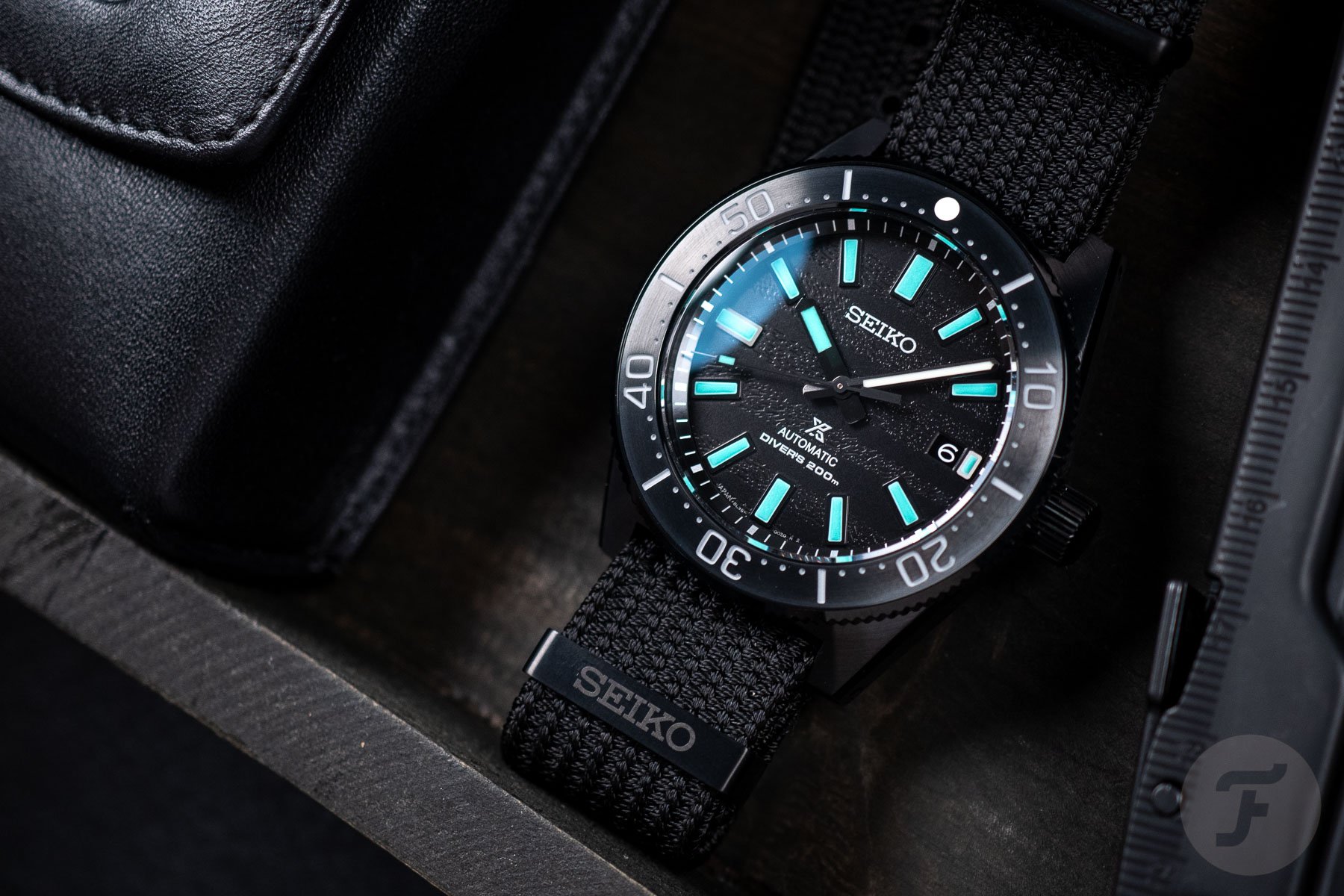 The new SLA067J1
Seiko maintained a lot of the design language from the 62MAS. Still, this reinterpretation feels more contemporary thanks to its black hard coating. It lifts this new model out of the territory of vintage reissues. The case shape and dial layout, however, are still quite faithful to the 62MAS. Like the SLA065, Seiko sized it up from 38mm to 41.3mm. This version comes on a black nylon strap.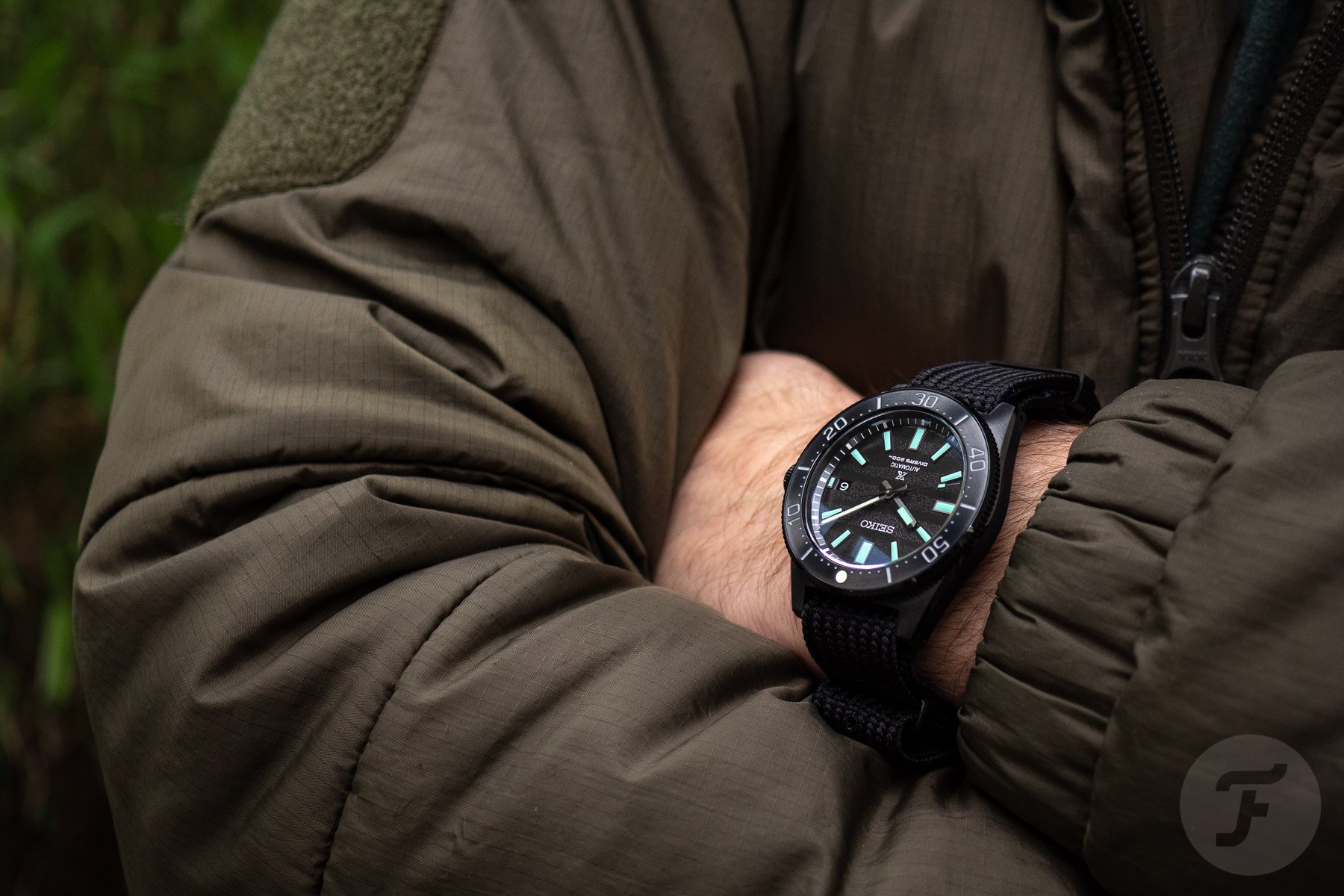 The automatic 8L35 caliber powers the SLA067J1. This 26-jewel movement has a frequency of 28,800vph and a power reserve of 50 hours. This caliber is based on the Grand Seiko caliber 9S55, and it is reserved for Seiko's high-end watches.
The 200m-water-resistant SLA067J1 comes with a double-domed sapphire crystal with an inner AR coating. Underneath it, the black dial has a striped texture, reminiscent of layers of soil. As with the SPB releases we saw yesterday, the lume has a turquoise color in this version. The pip in the bezel and the minute hand are lighter in color to help differentiate them in the dark.
A word on the caliber
When we covered the SLA065, some of you commented on the choice of caliber, and indeed, it is worth touching upon. The 8L35 is quite a high-end movement. That makes sense as it is lifted straight off of the Grand Seiko production line. Unfortunately, Seiko opts not to regulate it when used in non-Grand Seiko watches.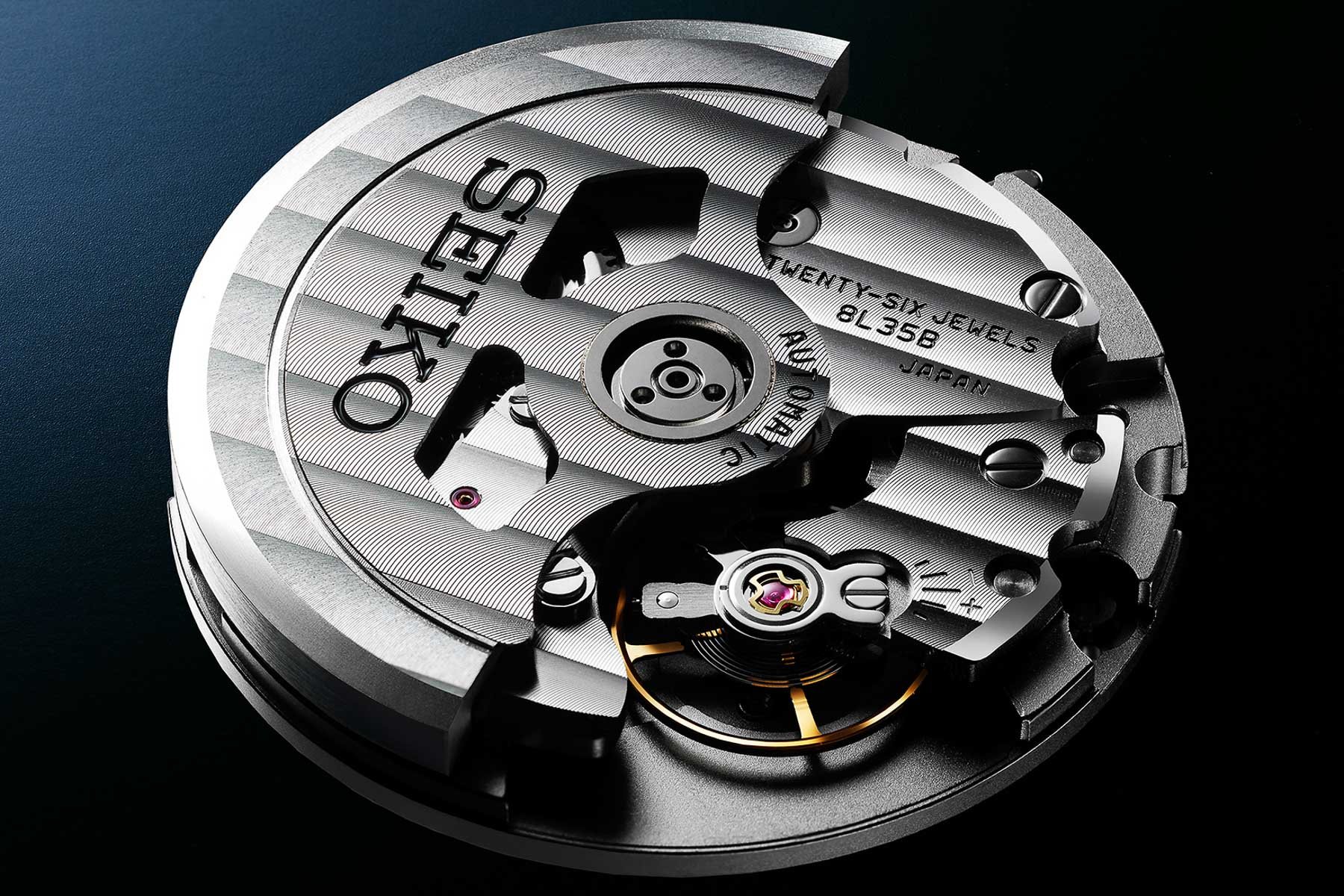 This is understandable from a brand family perspective. There has to be some distance between the two. But at this price, the permitted deviation of +15/-10 seconds per day seems a bit much. You can get COSC-certified divers at a lower price point.
Do keep in mind, though, that it is preferable to have an unregulated higher-end caliber over a regulated lower-end one. The tighter tolerances and more refined engineering overall should translate into a more reliable movement down the line. And you could always get it regulated by a watchmaker if accuracy is a matter of life and death to you. In my opinion, it is a reasonable trade-off from Seiko's side. But then again, I am not overly fussy about precision since I tend to swap watches before daily deviations build up to anything significant.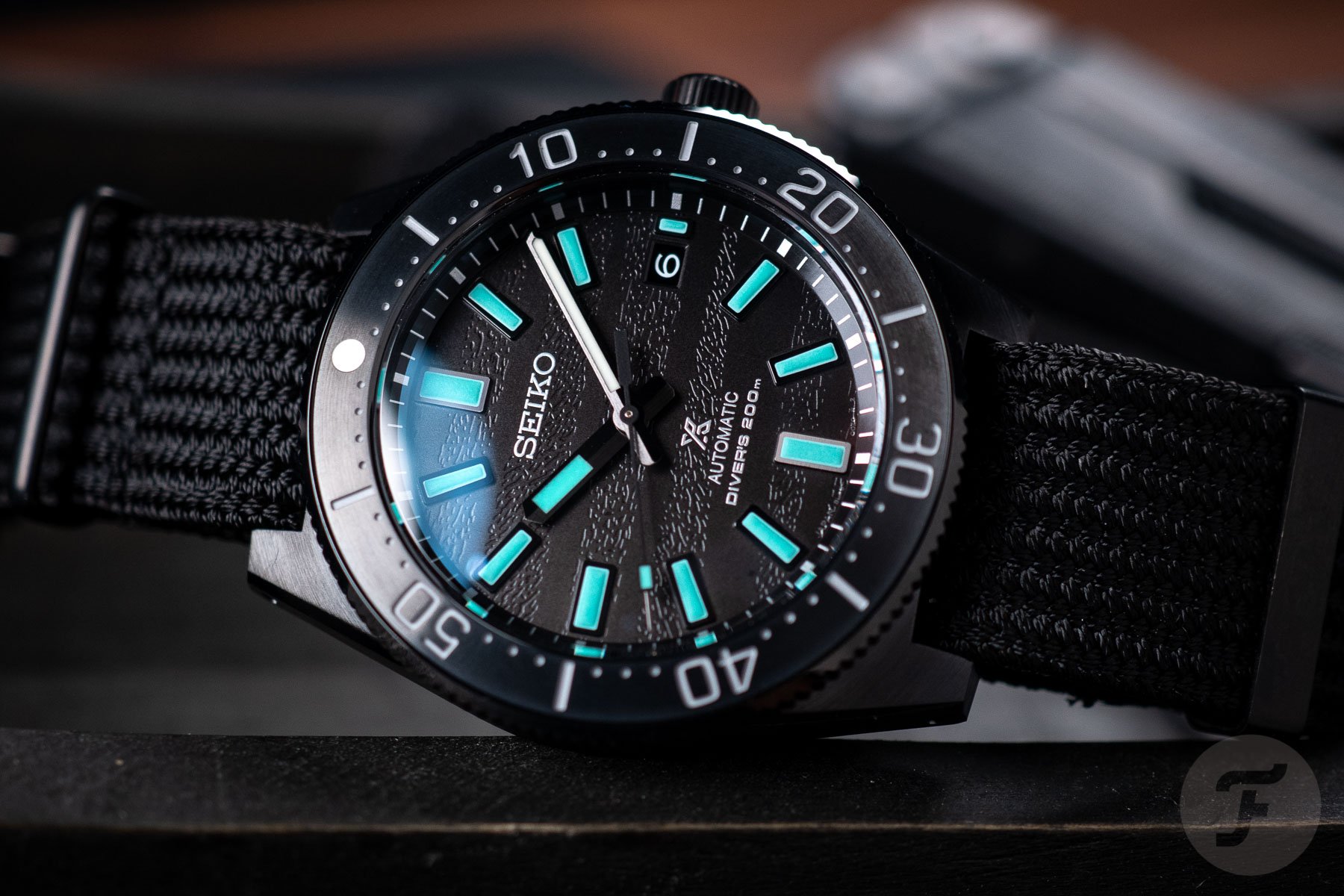 Initial impressions of the SLA067J1
You know I was a bit critical of the SLA065. Its Astrolabe dial was a bit too far-fetched and gimmicky for me. The texture of this SLA067 dial, on the other hand, is quite nice. I am less convinced of the turquoise lume, though. It contrasts the black beautifully, but I just do not think I would ever wear it. I would have rather seen a nice white or pale green tint. To be fair, that is just my conservative taste. There is no denying that this combination is rather cool.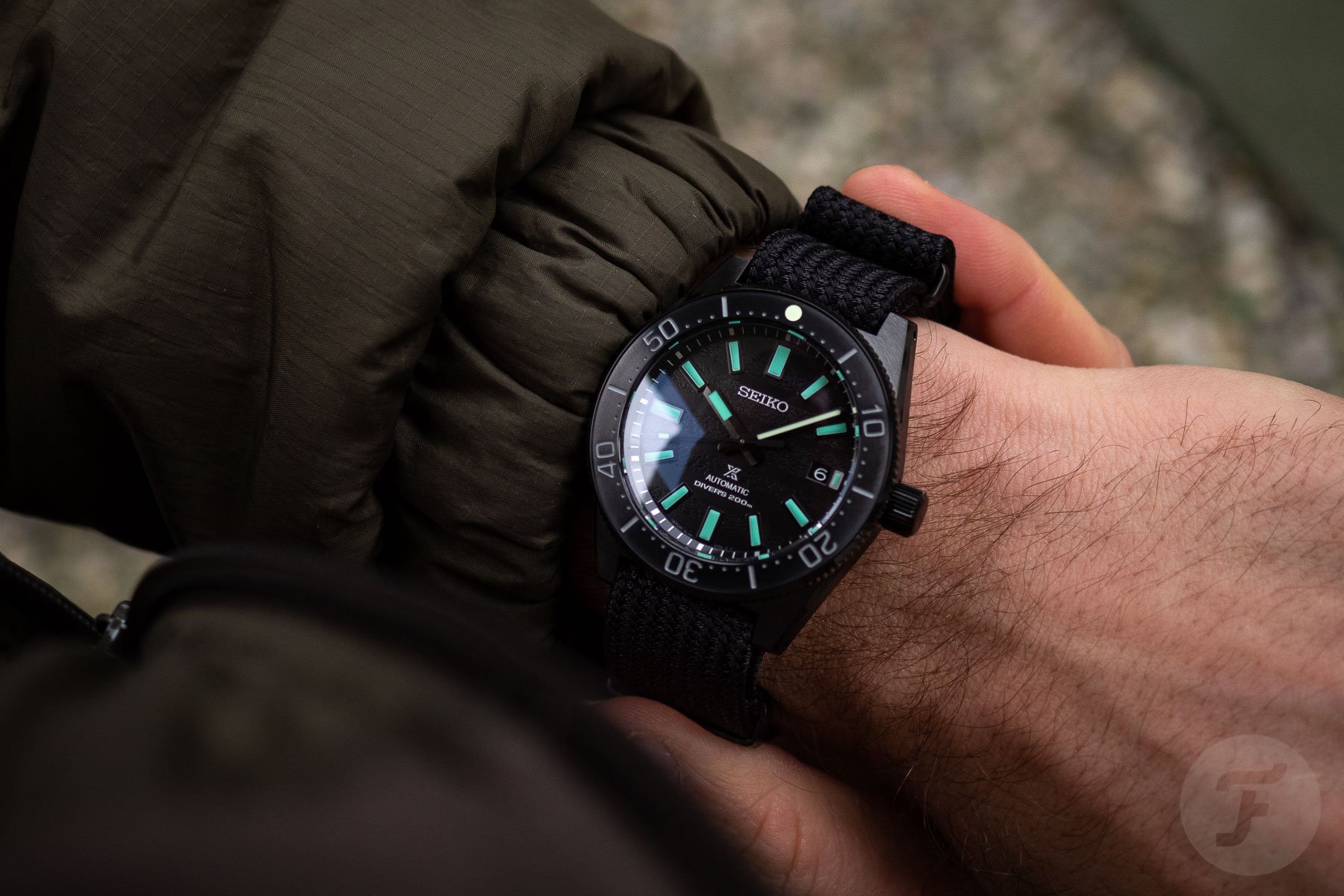 I think the black treatment works quite well with this case shape. It is interesting to see how it removes all vintage vibes instantly. This is very much a classical '60s dive watch shape, but it looks modern and menacing in black.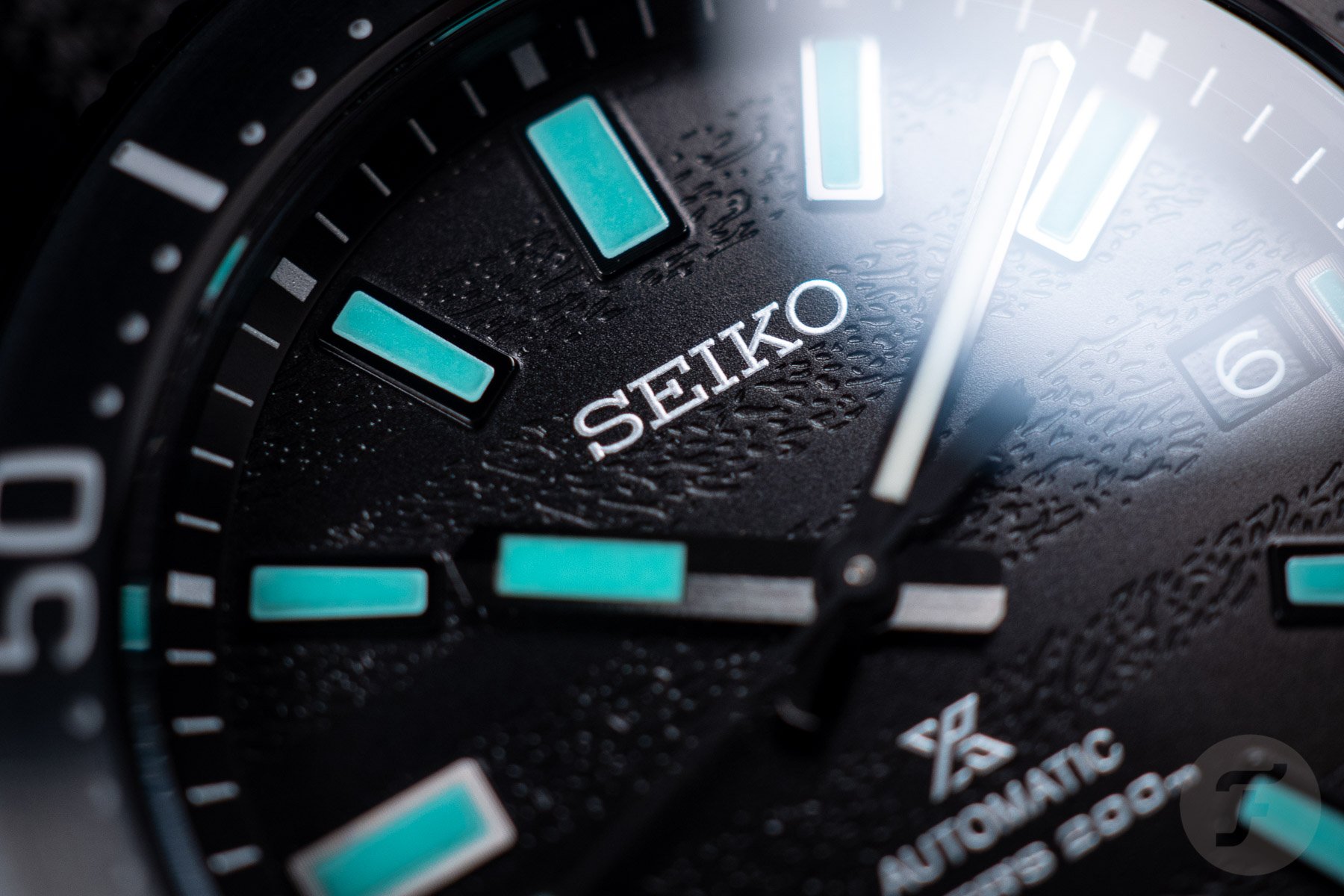 Price and availability of the Seiko SLA067J1
Seiko is producing only 600 pieces of the SLA067J1, which will be available in boutiques and through retail partners this February 2023. The price of the Seiko SLA067J1 is €3,200.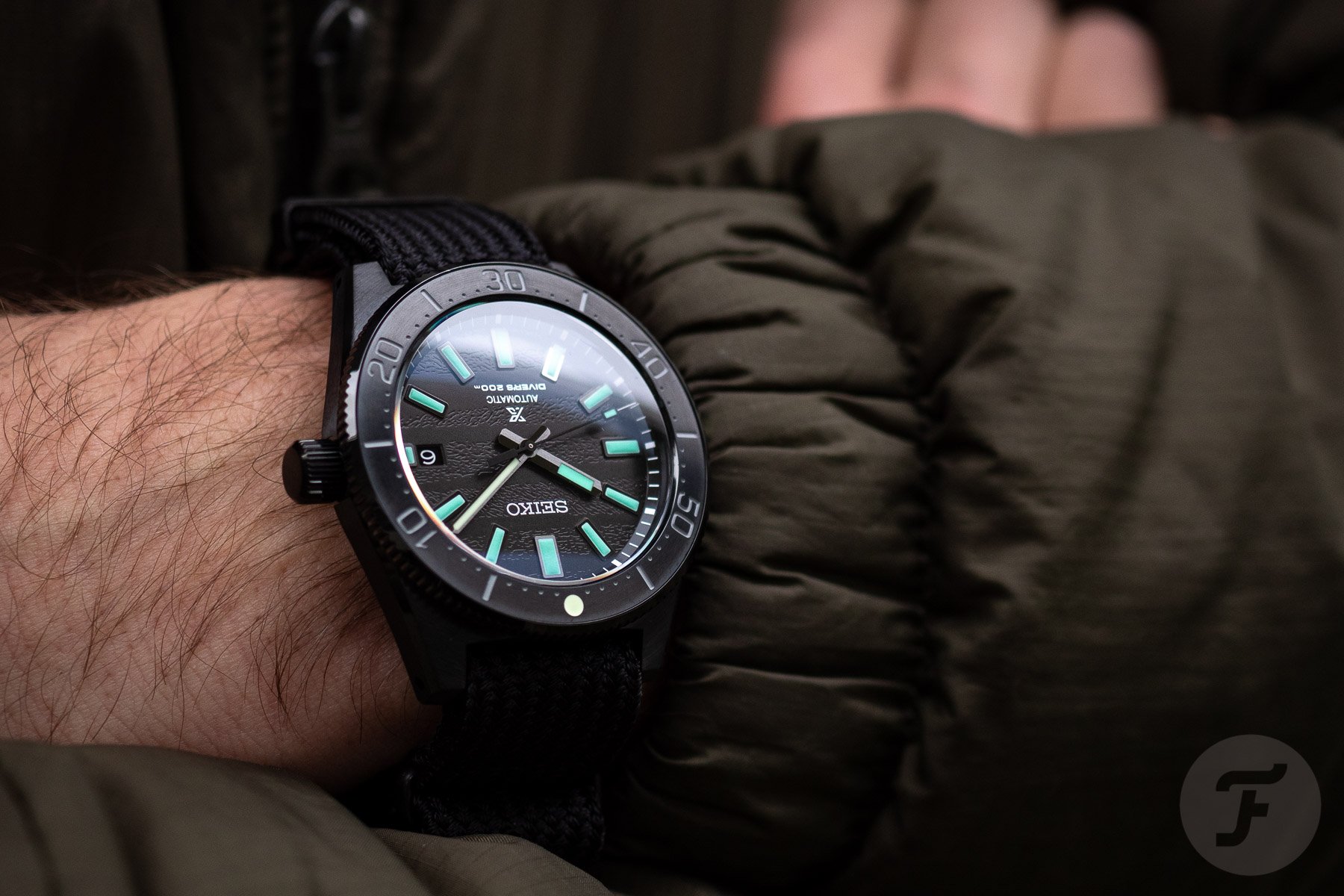 What do you think of this new high-end diver from Seiko? Let us know in the comments section below.
You can also find and follow me on Instagram: @time_travelers_journal