The New Rolex Datejust 41 in Steel and White Gold – BaselWorld 2017
The most classic wristwatch of all times is perhaps the Rolex Datejust. Not the first wristwatch (some are still fighting over that one), but the most recognizable wristwatch that could be seen as the granddaddy of all modern wristwatches. The Rolex Datejust was introduced in 1945, in the same year that the company celebrated its 40th birthday. A lot has changed since then, but a lot hasn't changed either. Put that very first Datejust reference to a modern one, and you'll see it clearly has the same DNA. This year, Rolex introduces the Oyster Perpetual Datejust 41 in steel and white gold.
Rolex Datejust 41 in Steel and White Gold
I only have one Rolex Datejust myself (a vintage reference 1600 from 1969) but I consider this model (not particularly this reference) one of the most important wristwatches ever. Only few people will deny that I guess. It is one of the most recognized watches in the world and it is a heck of a 'everyday go-to' watch. You can wear it with a suit or just very casually. Worn by movie stars all over the world, worn by the guy that made a few bucks and decided to spend it on a good watch that should last a life time.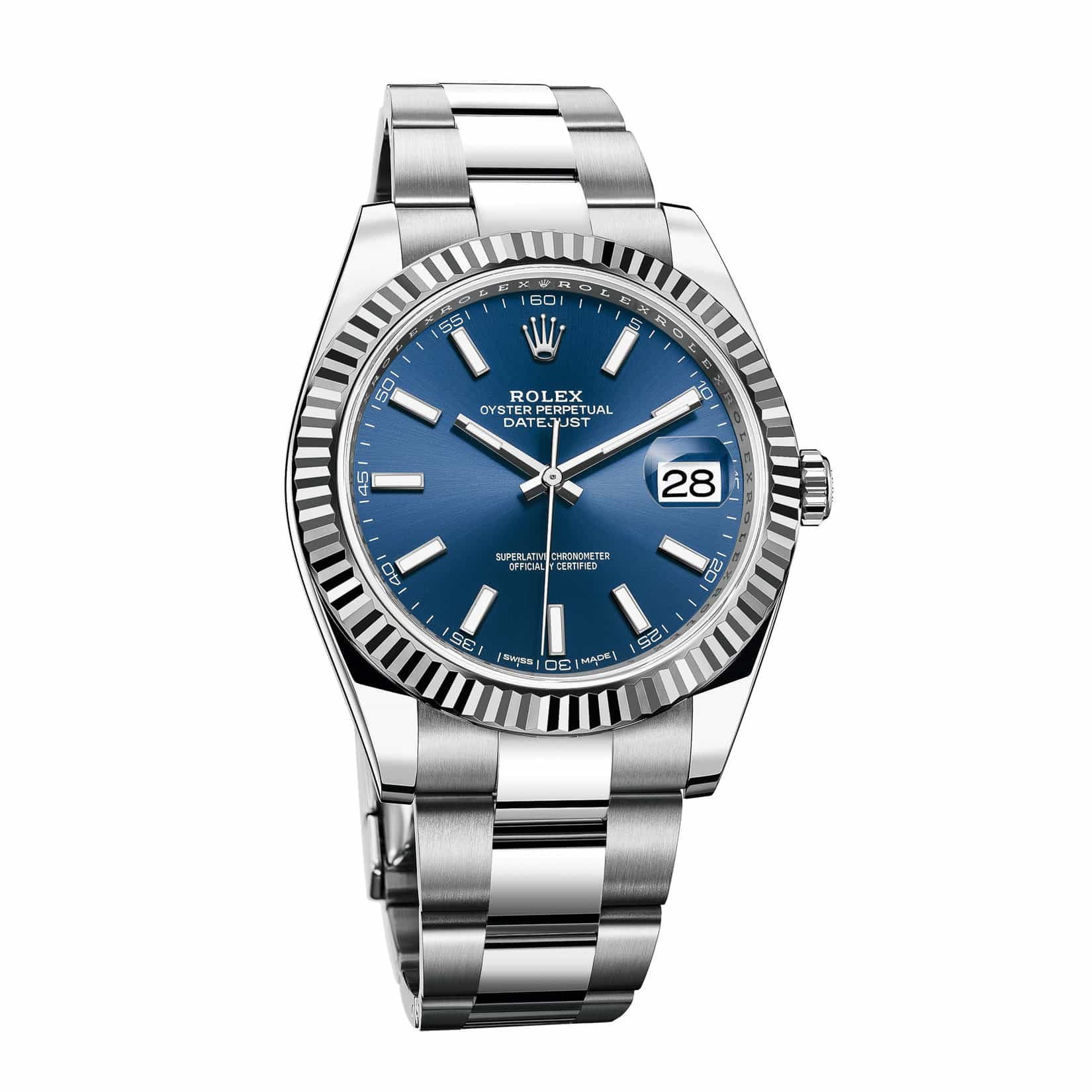 I will come back to the fact why it is one of the most important wristwatches ever in another story here on FW, as I just want to let you know that I fiddled around with the new Rolex Datejust 41 in steel and white gold and am more than impressed by it.
The 36mm Datejust is the classic in my opinion (preferably a reference 16234, so steel and white gold with jubilee bracelet), but I can't really wear that one to be honest. Not that it looks silly, but I feel the watch is just a tad bit too small for my wrist. When I see it on another wrist, even large ones, I don't seem to mind. On my own wrist, it is just too small. I was therefore very happy that Rolex decided to come up with the Datejust II a couple of years ago. That looked much better regarding diameter, but somehow the design proportions were a tad bit off. Like the Day-Date II actually (remember, the short-lived gold Presidential piece?).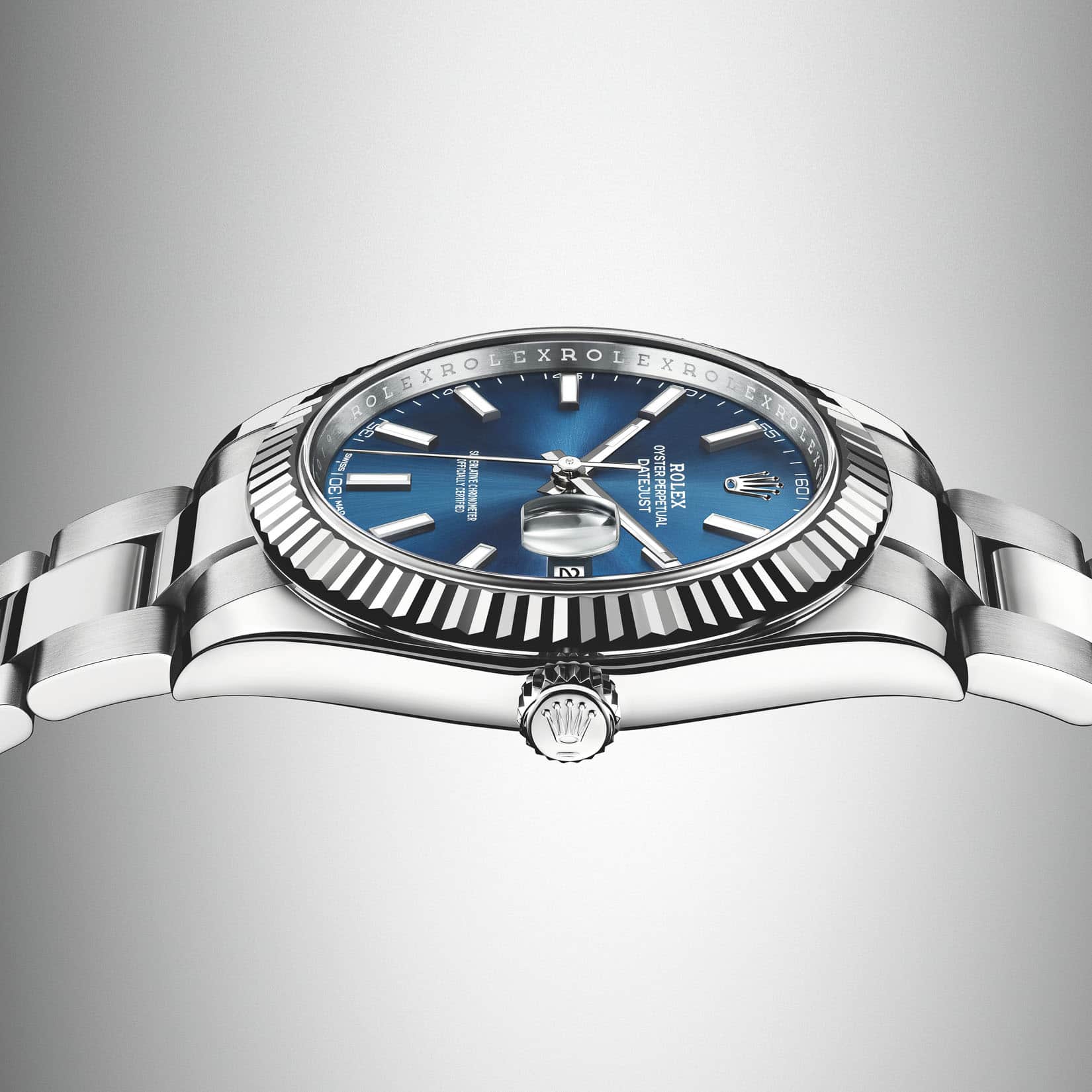 Now, in 2017, Rolex introduces the reference 126334. A Rolex Datejust 41 in steel and gold with the Oyster bracelet and fluted bezel. Like you've seen with the Rolex Day-Date 40, a new size Day-Date (36mm) or – as you wish – a more elegant and subtle successor of the 41mm Day-Date II.
In comparison to the Datejust II, the Rolex Datejust 41 looks a bit slimmer, has a larger aperture of the dial and a thinner bezel. You will also find the dial to be a bit more 'introvert', due to is thinner hour markers for example. The Datejust II was never a real successor of the 36mm Datejust in my opinion. The Rolex Datejust 41 definitely is, but a stainless steel model was lacking. Until now.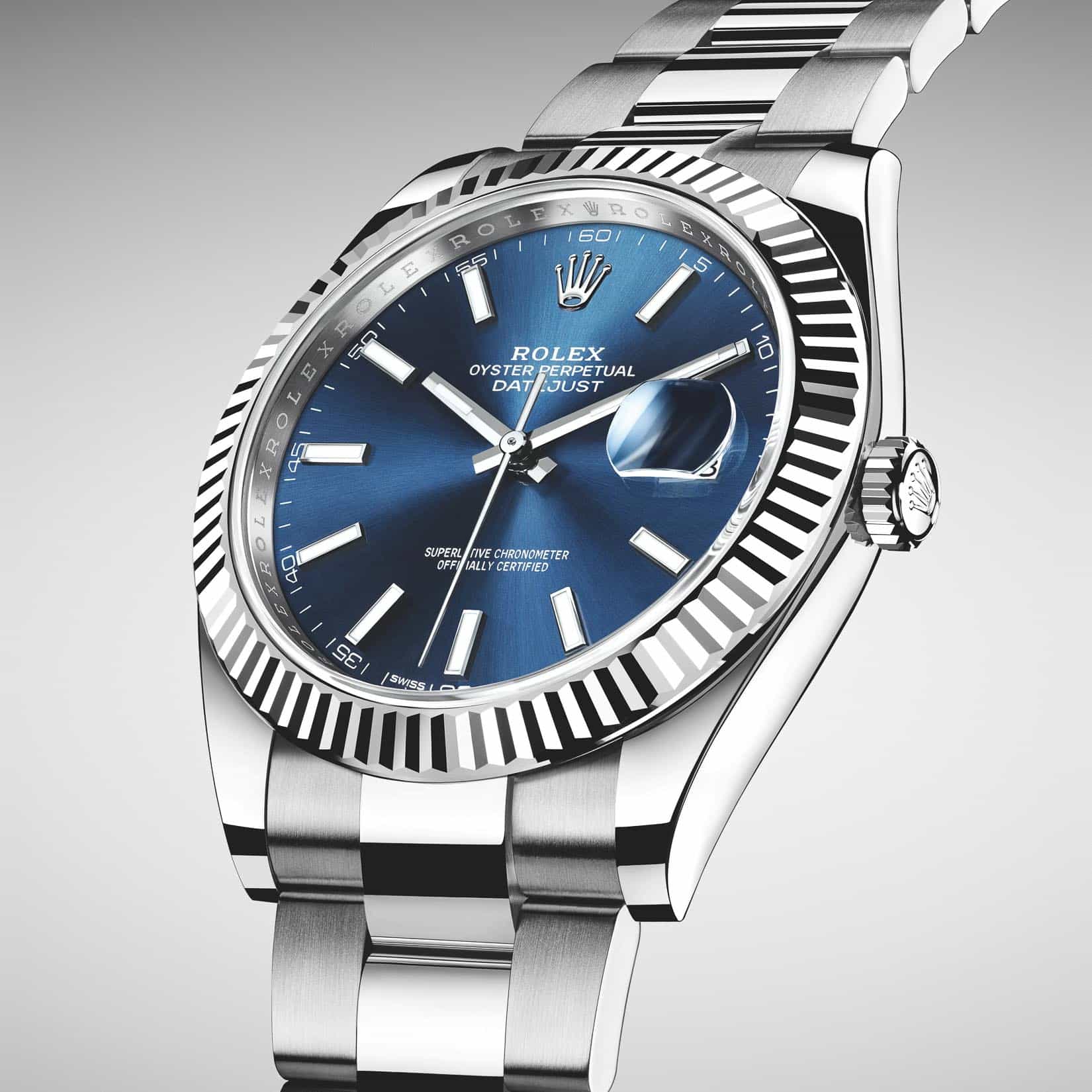 You will see here the Rolex Datejust 41 with white gold fluted bezel and the Oyster bracelet, but it is also available with a smooth bezel and Jubilee bracelet for example. My perfect combination would be the fluted bezel and the Jubilee bracelet, but to each his (or her) own of course.
The reference 126334 has a list price of 8500 Euro in this particular configuration. Rolex charges you 100 Euro extra for this same model with a Jubilee bracelet. If you don't fancy the white gold (or Jubilee bracelet), the watch starts at 6700 Euro. This also means the reference number changes of course, the 6700 Euro configuration is also known as Rolex Datejust 41 reference 126300.
All these Rolex Datejust 41 models are powered by the calibre 3235 movement and accurate between -2 and +2 seconds per day on average. Well within COSC (chronometer) specifications.
We will soon get back to you with an in-depth report on the Rolex Datejust 41 and some live images we took during our meeting with Rolex. In the meanwhile, you can visit Rolex on-line and configure your own favorite Rolex Datejust 41.