NOMOS Glashütte: Susanne Kloss, Head Of Watchmaking, Speaks To Fratello On International Women's Day
Women in watchmaking
Today is International Women's Day so, in honor of women in watchmaking, I thought sharing a recent interview conducted with my friend and former colleague (at Omega and NOMOS), Susanne Kloss, NOMOS Glashütte's Head of Servicing, would mark this date in style.
Rob Nudds: Hi Susanne, thanks for talking to us at Fratellowatches.com. Would you please be kind enough to tell our readers who you are, how you got into watchmaking, and the path along which your career has taken you thus far?
Susanne Kloss: I am Susanne, 35 years old. To be frank, watchmaking wasn't always on my radar. When I was younger, I'd always planned on working for a travel agency after school. My dad made me aware of an article in our local newspaper about Glashütte and an open day at the watchmaking school. I was fascinated and after the visit to the school, I knew I want to become a watchmaker. Soon after, I started my three-year apprenticeship at Glashütte Original in 2001 and after that worked for one year in the assembly department.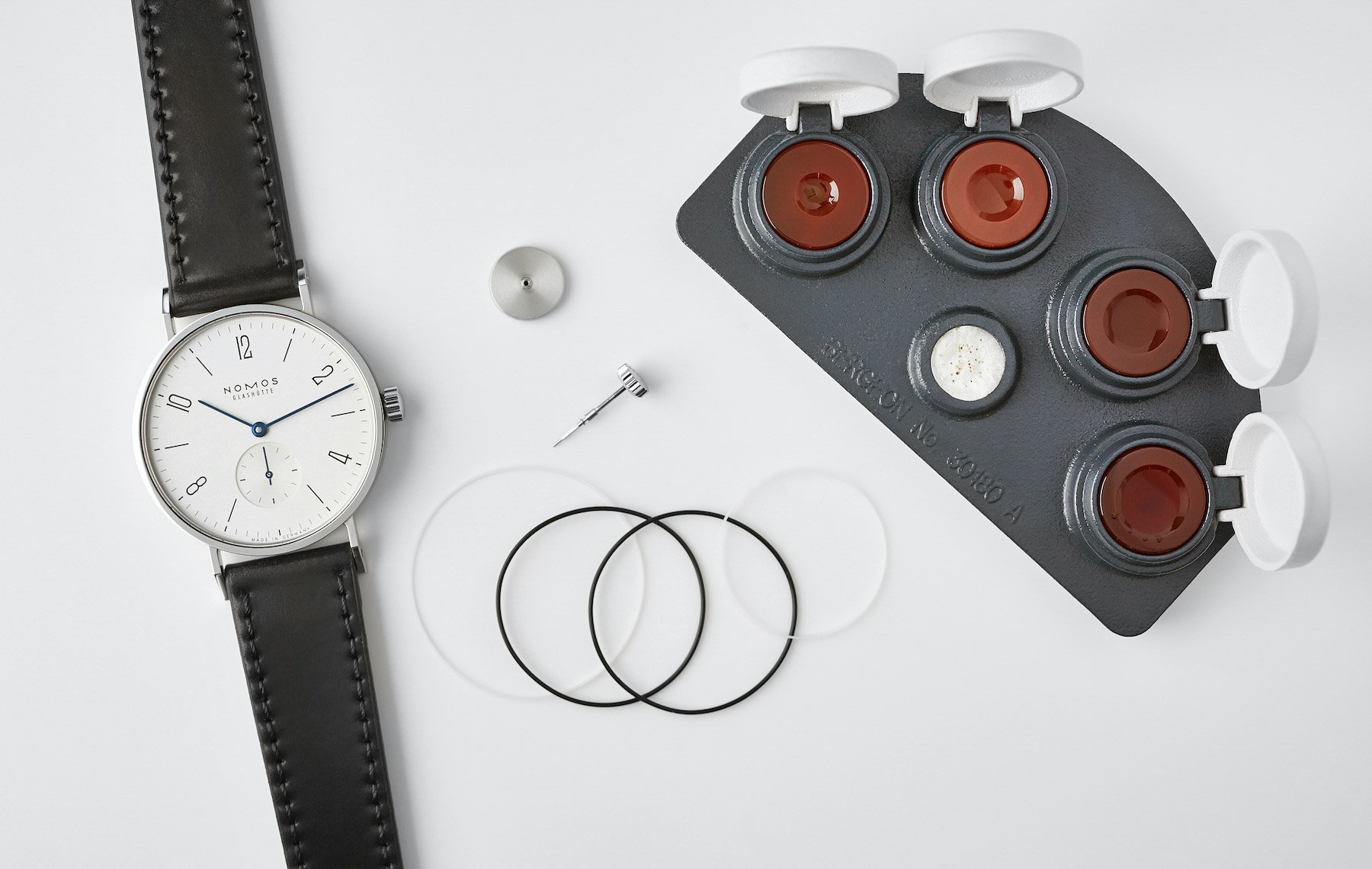 I did like NOMOS a lot from the beginning, so I applied and worked in their Service department for three years. After a while, I did get a bit bored of Glashütte a bit (not of NOMOS) and wanted to learn English. I decided to move to the UK ( Southampton) and worked as a service watchmaker for OMEGA for two years before I moved to London to work in one of the OMEGA boutiques for another two years.
I was then promoted in Southampton to a Teamleader and later to the technical manager. That experience taught me a lot and loved working with the watchmaker team in Southampton. In 2016 after seven years in the UK, I decided to go back to Germany, and back to NOMOS. From then, I was responsible for the service department at NOMOS. I loved being back at NOMOS and using the skills I learned in the UK. I did have to adjust to the typical German things and moods again, to be honest. Now four years later I am responsible for three departments, service, order processing, and logistics. I have three amazing team leaders with whom I enjoy working very much.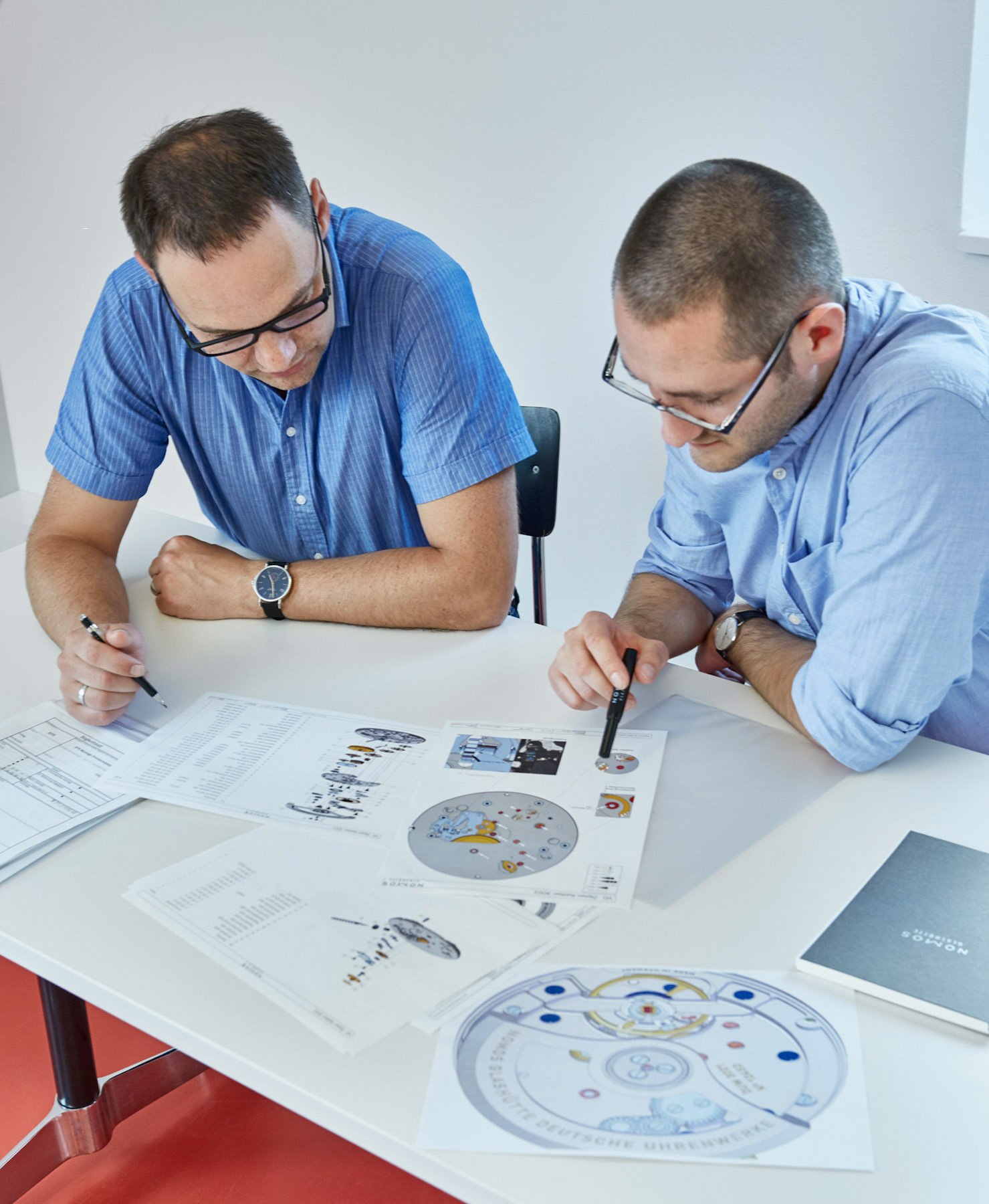 RN: Ah, what a trip down memory lane that turned out to be. Of course, we met in the summer of 2011 while I was spending the summer in Southampton in between my first and second years at BSOW. A lot has changed since then, of course, but I am not surprised you chose to go back to NOMOS. What is it about the NOMOS Glashütte brand that appeals to you?
SK: NOMOS is different and that´s what I love. Of course, I love our product, the design, the manufacture movements, and I love the fact that our watches are affordable for a lot of people. Also, our marketing is amazing, the way we write … I could go on and on…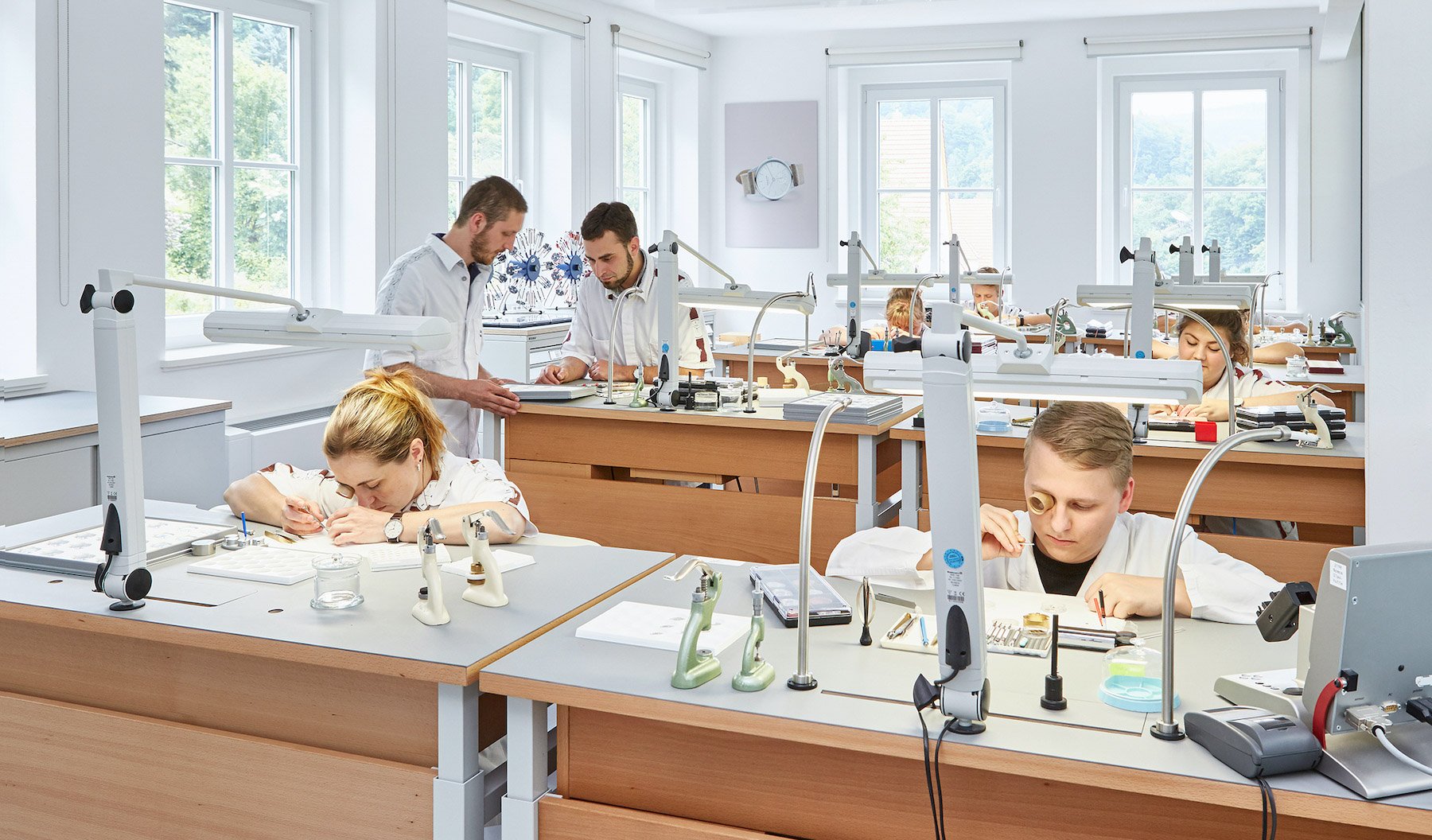 RN: NOMOS has been through a lot of changes as it brought manufacturing in-house. What's next?
SK: There is more to come in 2021 and beyond, but you'll have to stay tuned… I won't spoil the surprises.
RN: Do you foresee any new complications on the horizon? I remember being asked about the possibility of a chronograph on an almost daily basis…
SK: Everything is possible but to be honest I do not know what plans are there.
RN: Do I believe you?
SK: Do you have a choice?
RN: I guess not. Talking of things the brand never promised but has since delivered — the bracelet. How has it been received and what do you think of its design from a technical point of view?
SK: This is one thing we were asked about all the time. As such, we're thrilled to finally have a bracelet in stock. The customers love it. I like the design of the bracelet very much. I had to adjust my thinking as I was curious if a metal bracelet could suit the NOMOS style. But the design did come out perfectly. I wear the Sport bracelet for over a year and I have to say it is very comfortable to wear.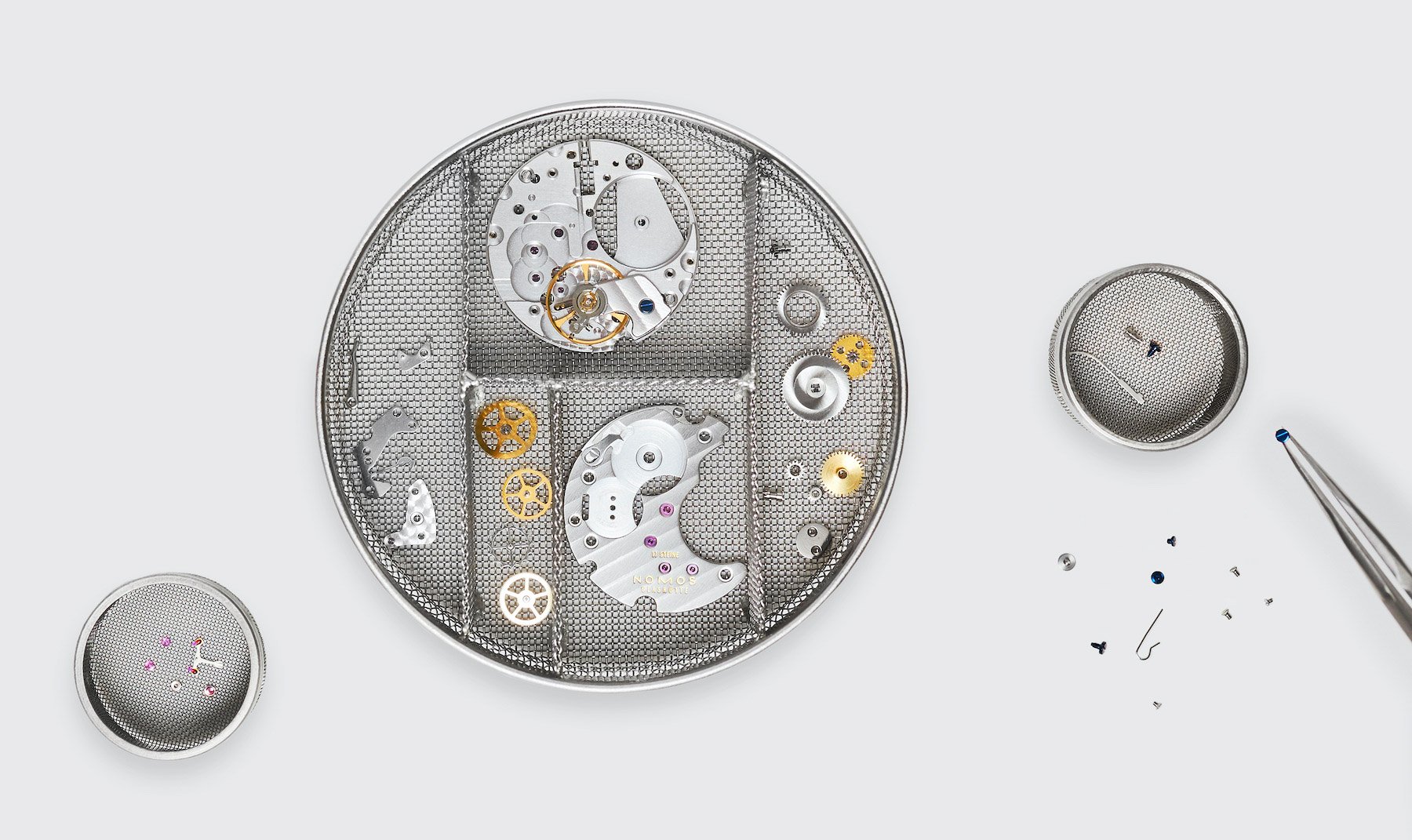 RN: Tell us a little bit about a day in the life of the service department in NOMOS? 
SK: In our service department, we have 12 watchmakers and a team of five in the admin. It's easy to believe you've seen everything, but almost every day I am surprised. Every week is different and we do see and hear a lot of odd things.
We frequently have to deal with irate customers who believe their NOMOS has a battery (and that it has run out). Some customers think that there is only one brand in Glashütte, so that can result in a lot of confusion. We have customers sending in the worst counterfeit watches and being furious when we tell them exactly what they've bought.
Sometimes, we get embroiled in ongoing investigations if a watch has been stolen. We note down those reference numbers, you see, so it isn't at all unusual for the police to contact us looking for confirmation. In some cases,, the original owner gets hisor her watch back after years.
Occasionally, people contact us as they have inherited a watch from a loved one and don'tknow how to have it serviced. We really enjoy this process, because it makes us happy to make those customers happy as they feel like having a part of their loved ones back while wearing their watch.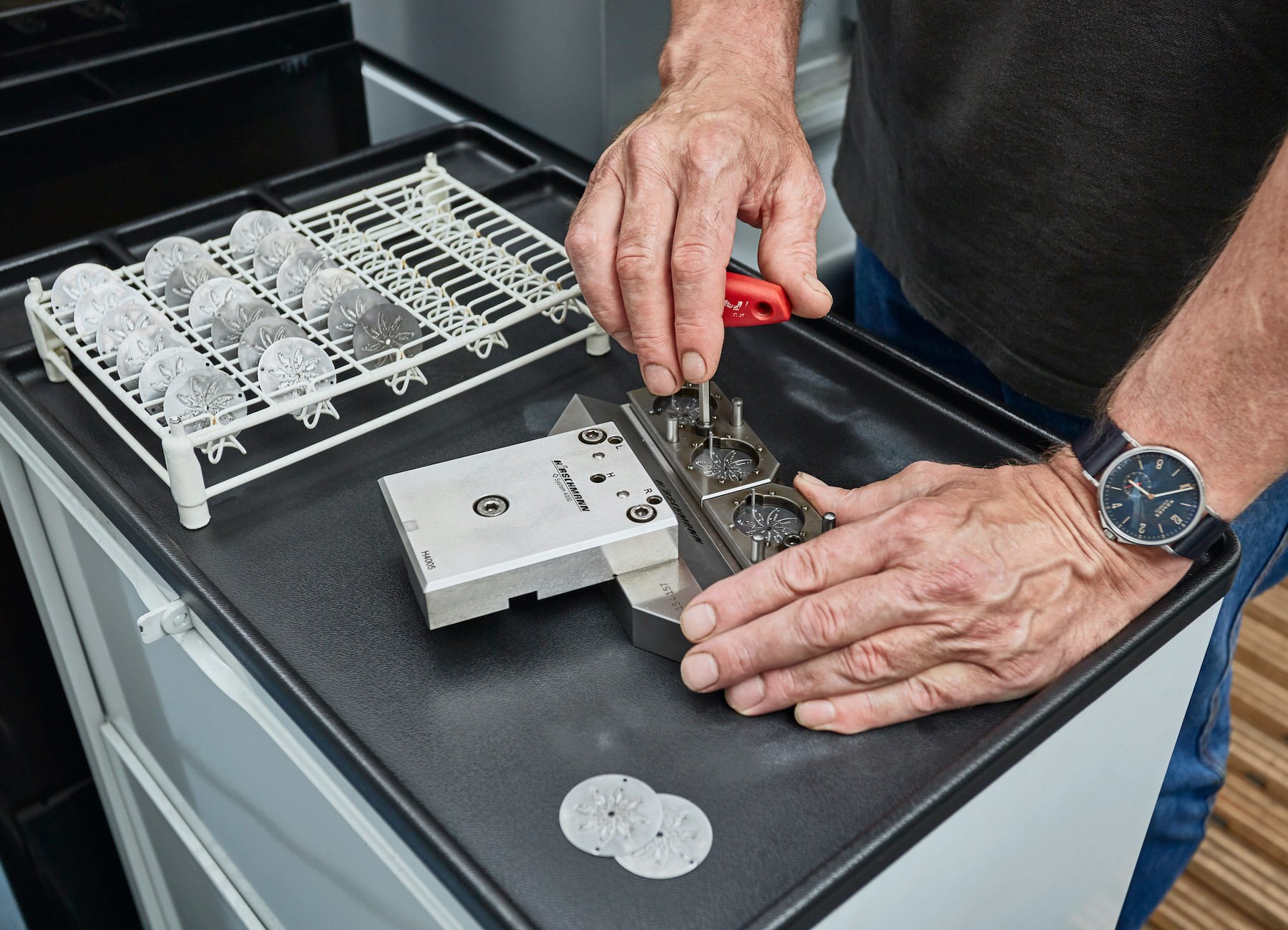 RN: I remember the NOMOS Glashütte workshop comprising a diverse team with a relatively even split of men and women, as well as local and international watchmakers. Is this still the case and is it a trend you see continuing? Do you think it is important in watchmaking to have this kind of working environment?
SK: Yes it is an even split of men and women which I believe is important. We did have international colleagues which I think was absolutely great. Ususally after a few years they go back home or go a different country to get more experience. I would love it if there were more international people working in Glashütte. I loved working abroad myself and would recommend it to anyone. Getting to know a different country, different people, and a different culture gives you so much and makes you "think outside the box".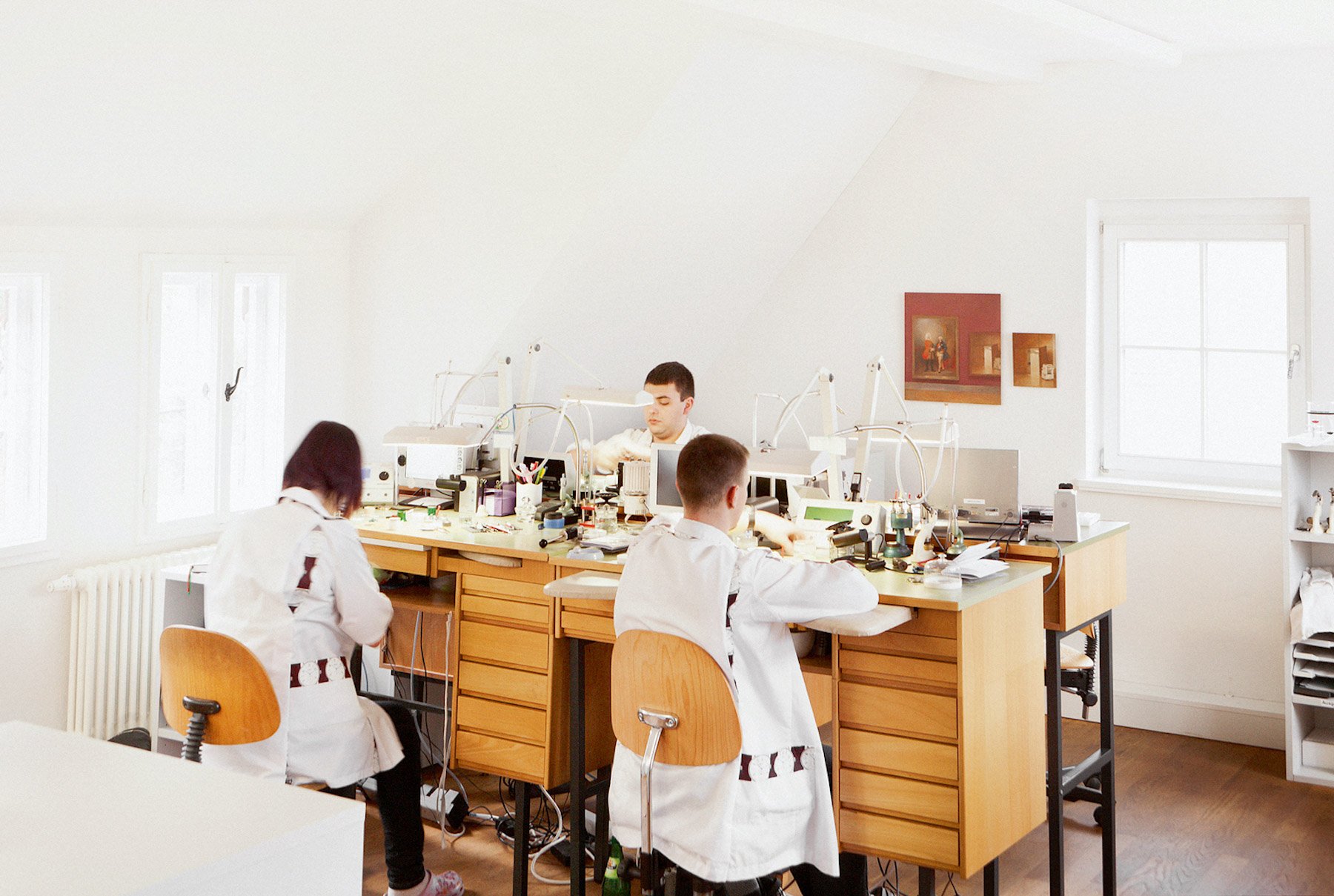 RN: Which NOMOS movement do you think is the hardest to service and why?
SK: For me probably the world timer, but I must admit I haven't worked on a watch myself for a long time.
RN: I'm frequently shown "new" technology, which while impressive still leaves certain problems unsolved. I think the best thing I've seen in recent years is the two-way quick-set date mechanism of the DUW 6101. As a watchmaker, how big an achievement do you think this is, and what do you think it says about the talent within the NOMOS walls that such a brilliant solution came out of such a small brand?
SK: That shows how talented our colleagues in our research department are and we can all be excited for what's to come in the future.
RN: You've clearly been practicing your politicking. 
SK: I had to. I knew you were going to ask all the things I can't answer.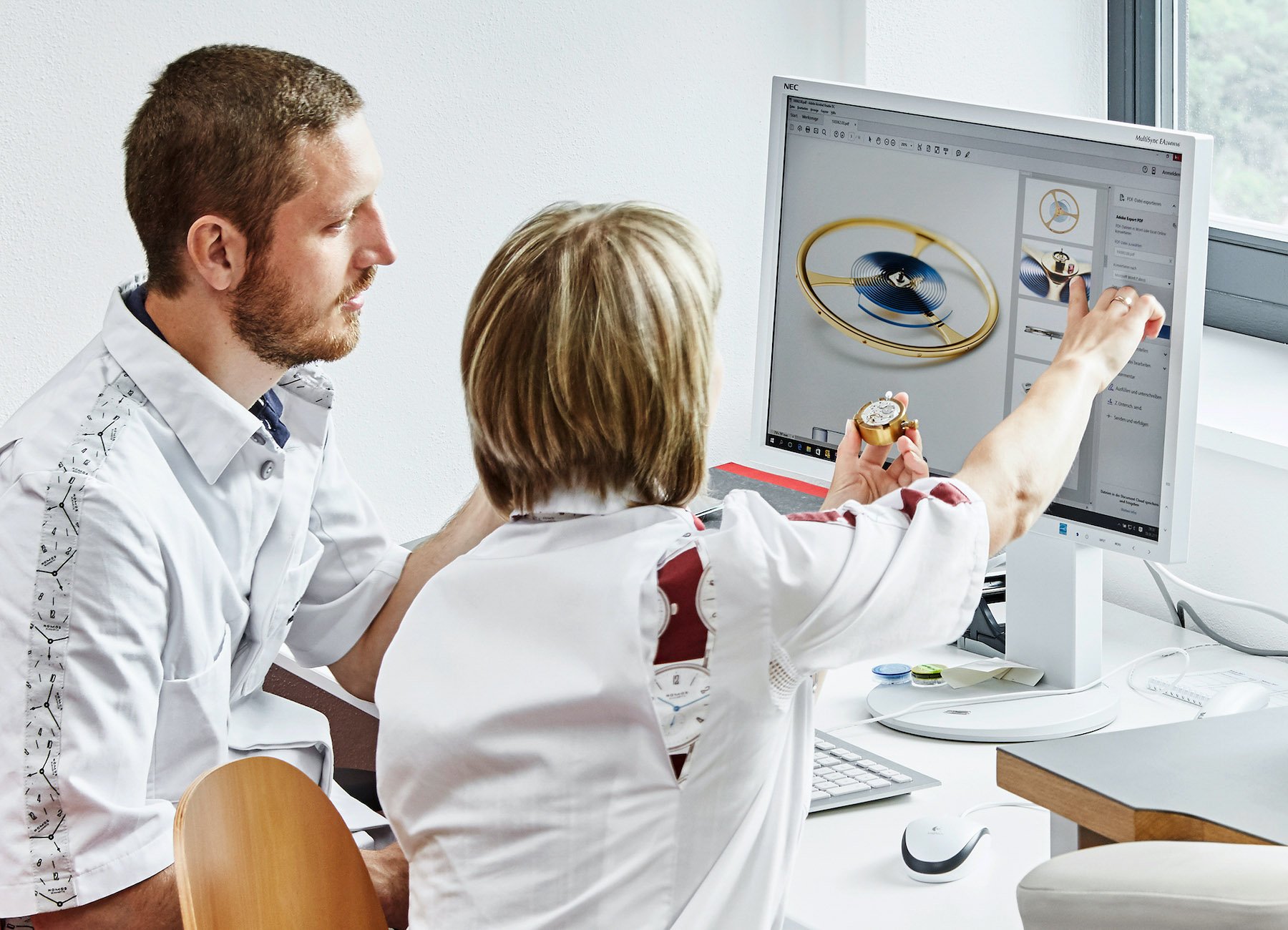 RN: I'm glad to see you're prepared. But answer me this: what's your view on the public perception of NOMOS following its relatively rapid transition from a design-first brand to a genuine in-house manufacture?
SK: I think that it is great as now we do have the amazing design and an in-house caliber what else could a customer want.
RN: And does your favorite NOMOS feature one of the new in-house movements?
SK: Yes, at the moment my favorite model is the Club Campus neomatik. I love the 37mm size, which wears more like the Speedmaster I used to wear while working for Omega thanks to those long, elegant lugs. If I had to wear just one watch for the rest of my life, it would be the Club Campus Neomatik. However, I have really had my head turned by the Club Automat Onyx, limited edition. I believe you covered it on Fratello a couple of weeks ago?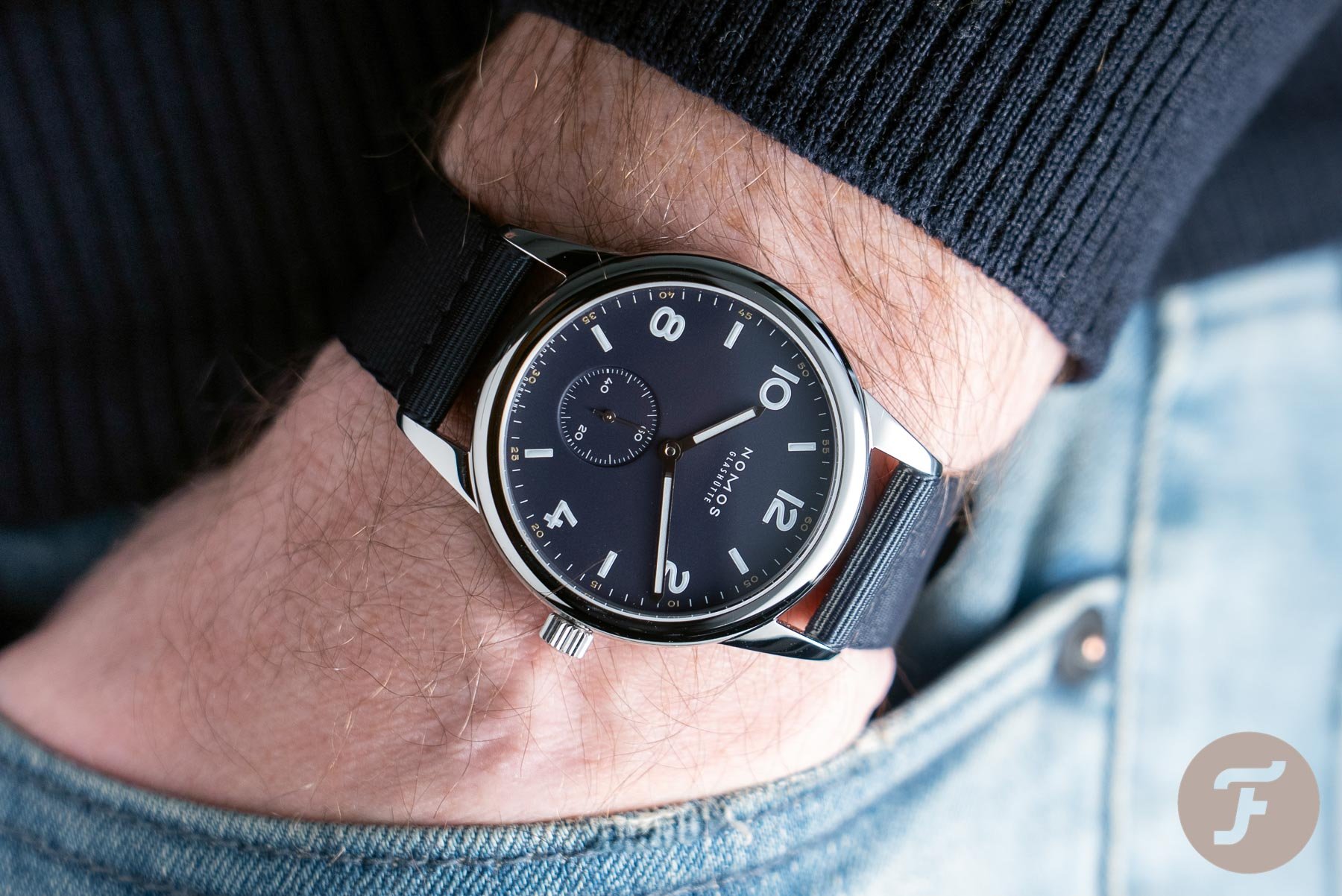 RN: Indeed we did. It was very popular with the team in The Hague (they even made a video of it). But tell me, how many NOMOS watches do you own?
SK: Just two. One for each wrist, I guess.
RN: And what else is in your collection? I seem to remember you wearing a Speedmaster when we worked at Omega (when you weren't showing off your gingham-dialed Tangente). If memory serves it was a MOP dialed Speedy reduced, but I might just have imagined that…
SK: The only other watch I still have is a Glashütte Original which was my Journeyman's piece from my apprenticeship.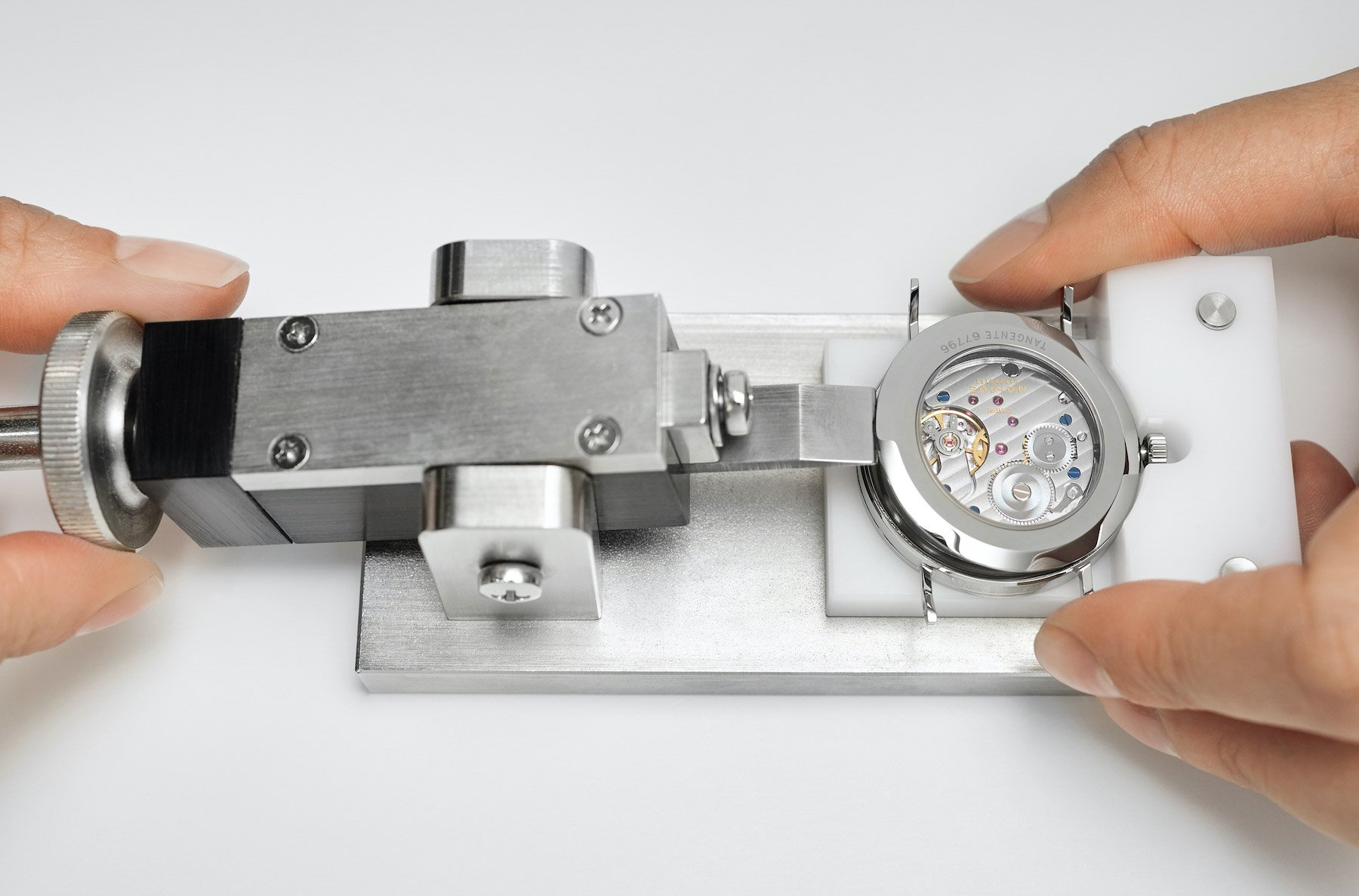 RN: If you had to work for another brand, which one would it be and why?
SK: I never thought about that…I love working for NOMOS (I'm not just saying that).
RN: Ten "profi points" for that answer, but I do believe you. Having worked for the brand myself and seen you in action in the service department, I think it is a perfect fit. So here's to many more years at NOMOS and to all those exciting secrets yet to be revealed…