Omega Master Co-Axial Officially Certified (by METAS) Announced (Warning: Long and Opinionated)
Yesterday I joined the press conference in the Cite du Temps in Geneva about the new watch certification based on new quality standards for the Swiss watch making industry. This news was communicated by Omega and METAS (Swiss Federal Institute of Metrology), more specifically by Nick Hayek of the Swatch Group, Stephen Urquhart, Andreas Hobmeier and Raynald Aeschlimann of Omega and Christian Bock of METAS.
After I received the invitation I quickly googled what METAS was about and it appeared to me that something was coming regarding certification. However, I could not foresee what it exactly would mean as they do measurements and tests in all kind of areas. So I was happily surprised yesterday that METAS will be performing certification on more stringent tests than we've seen before in the Swiss watch industry.
Before going into details, the certification will result in 400.000 – 500.000 Omega watches featuring the 'Officially Certified' wording on the dial. This process will start in 2015 and will be gradually done of course to include all Master Co-Axial models in the Omega collections. It will also mean that the watches they will send to COSC will be gradually reduced over a couple of years. It doesn't mean that COSC (Chronometer) isn't good or has no meaning anymore, but Omega (and Swatch Group) decided it was time to seriously reconsider how their watches could be tested and certified in a way that all actual requirements of a timepiece would be met accordingly.
Currently at COSC – and we explained this in detail before a couple of times – only movements are being tested in various temperatures and positions and need to meet the requirement of -4/+6 seconds deviation per day on average. We all know that a watch that runs slow is quite annoying, so -4 seconds per day is not something you want to experience with your mechanical watch on a daily basis. Also, since we are wearing our watches on our wrists and not just carry around movements, it seems to make more sense that a complete watch is being tested.
Other brands like Patek Philippe, Jaeger-LeCoultre a.o. have their own rigid ways of testing and monitoring the performance of their watches and giving them a quality seal (PP seal and the 1000 Hour Control seal from JLC). However, being a former auditor from one of the Big Four accountancy firms and at an investment bank I know that testing (and certainly certifying) your own work isn't exactly the way it should be done.
So what does it exactly mean?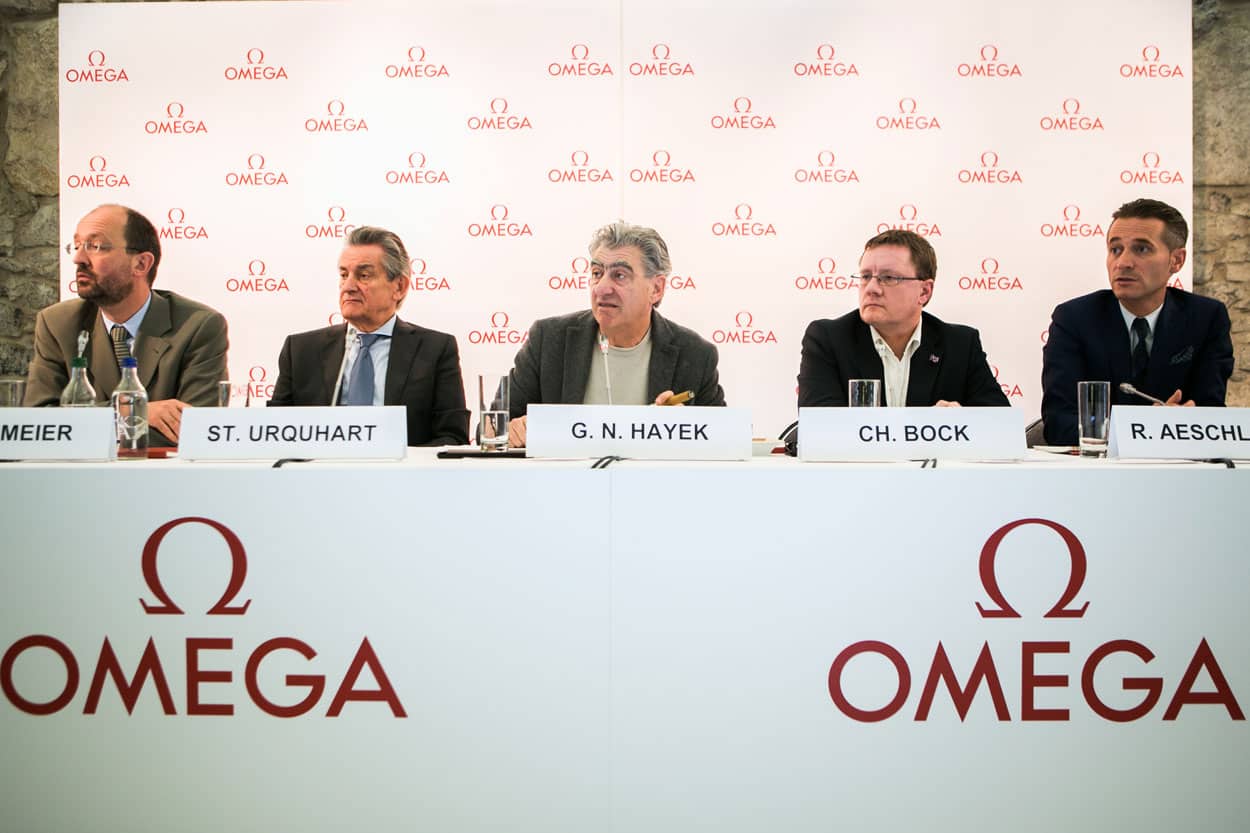 Master Co-Axial Officially Certified
Simply put, when an Omega watch is said to be anti-magnetic and can withstand 15,000 gauss, have a water resistance of 300 meters, have a 60 hour power reserve and having a very accurate movement, you want to be sure it meets these specifications or requirements. Even if you don't use them. When you buy a car with 300HP, you want to be sure it has 300HP, perhaps not because you use them all the time but certainly not in the last place because you paid for them.
Where COSC was only used to proof the accuracy of a watch, the new "Officially Certified" label on the dial will proof a couple of things more:
the function of each movement when exposed to magnetic fields greater than 15,000 gauss;
the function of each watch (!!) when exposed to magnetic fields greater than 15,000 gauss;
average daily precision (different positions and temperatures) between 0 and +5 seconds a day (before and after being exposed to magnetic fields > 15,000 gauss);
the power reserve (in hours) of a watch;
water resistance (in water).
One of the questions raised was whether 15,000 gauss is a realistic number. We know that Omega was the first to come with a anti-magnetic movement (instead of making it anti-magnetic by the construction of the case, Omega started using anti-magnetic parts for their movements) and thus this takes very seriously. Why? Well, over the last decades our environment has changed. Office spaces filled with computers, modern cars packed with computers and electronics, iPads/iPhones etc., electronic kitchen appliances and so on. Even a magnetic clip of a women's hand-bag is said to produce 1000 gauss already. In short, watches are being exposed to a lot of magnetic fields all day every day. You will easily reach thousands of gauss during normal daily activities. 15,000 gauss is still a high amount, but you have to set a high standard, as the magnetic fields surely won't become less in the years to come.
I already touched the subject of the 0 – +5 seconds a day deviation instead of the current COSC-standard of -4/+6 seconds. This will mean that Omega will not be producing watches with the Master Co-Axial movement that will run slow.
So what will happen if a watch – after being bought – will not meet one of these requirements after all? That it will run slow for example? Stephan Urquhart told my colleague Alexander Linz of Watch-Insider in an interview (click here for the interview with Stephen Urquhart) after the presentation that a customer can then offer his watch to Omega and they will have it fixed.
Another neat feature that Omega talked about yesterday, is the fact that the customer can login to the Omega website with the codes on his warranty card and then can retrieve the actual test results of his own watch. He will be able to see the deviations measured during the testing of the movement.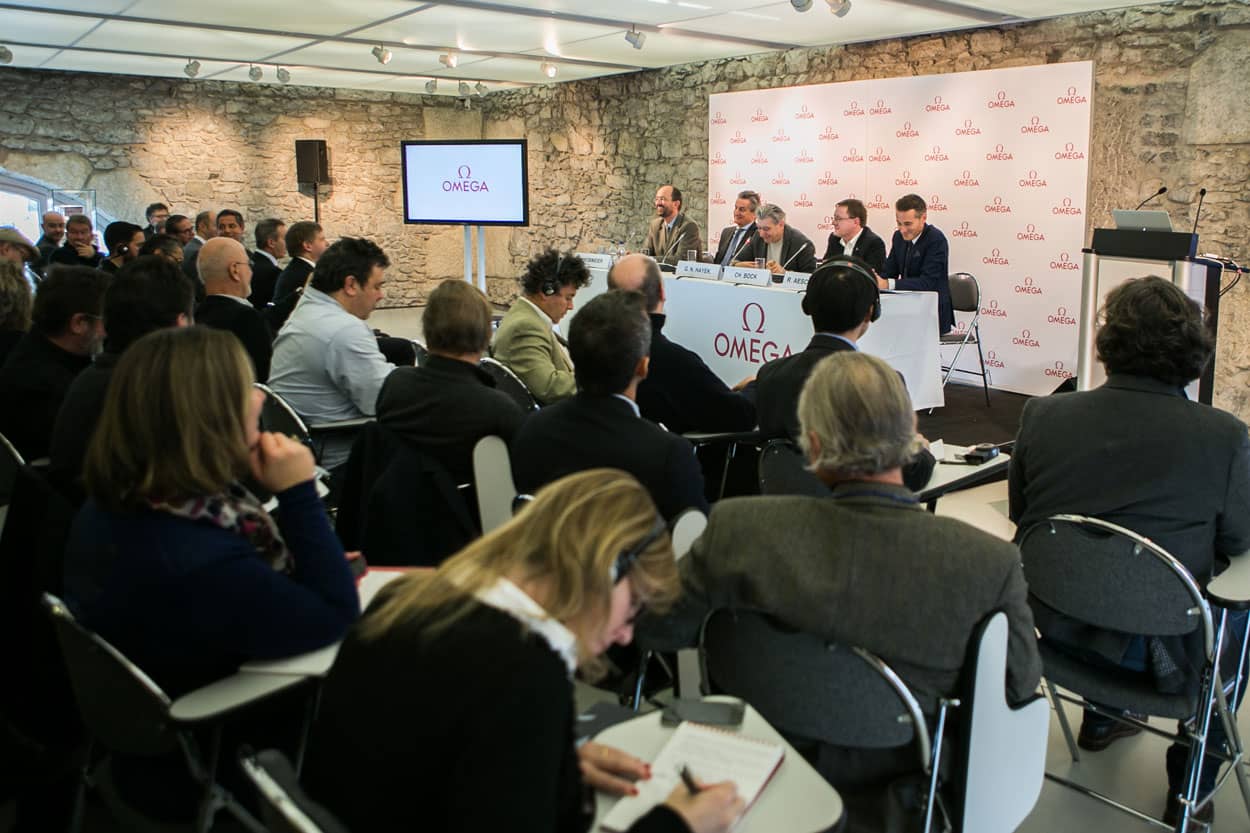 About METAS
The METAS organization exists since 1862 and has become a public company since January 2013. METAS is occupied with measurements for all kinds of branches, including the Swiss watch industry. They are an independent and competent party that for example also audits the testing procedures and processes of COSC.
Independent but still working with one brand, Omega? Yes. Every brand can start a partnership with METAS. Other brands can also have their watches tested and certified meeting their own requirements. If another brand will claim to have a watch that is accurate between 0-2 seconds per day, have a 20.000 meter water resistance and so on, METAS can monitor and certify these watches as well. In other words, the criteria that Omega sets for their Master Co-Axial Officially Certified watches does not mean these are the criteria for all watch brands that want to be certified by METAS as well. However, the processes and procedures will be made public anyway and can help other brands to gain insight in how Omega performs their test work on their Master Co-Axial watches in order to get them certified.
Omega will have a new building (called O1) in the near future where the entire third floor will be devoted for testing their Master Co-Axial watches. METAS will have a continuous presence in this department as well, in order to monitor and check all test work performed in order to get the watches 'Officially Certified'.
What will happen to COSC?
As you know, the brand that offers most movements for the Chronometer certification is Rolex. Omega is number two and Breitling comes third. After that, Swatch Group brands like Mido and Tissot also deliver their (large) share of movements for chronometer certification. Although Omega will reduce their number of movements offered to COSC for certification in the next coming years and have them 'Officially Certified' by METAS, there is still enough ground for COSC to keep on doing what they are doing. However, in my opinion COSC has clearly been challenged to re-consider the criteria of their testing when a client decides to do things differently and aiming for higher standards.
Omega versus Rolex
Before, during and after the announcement in Geneva yesterday, many of the conversations I've heard immediately included Rolex. Is this a big 'diss' to Rolex by Omega? In my opinion is it merely a challenge for Rolex to come out of their shell (no pun intended) and show their ambition level and aim for innovation as well. However, I also sincerely believe that Omega did this for a far more important reason to have their watches 'Officially Certified', convincing consumers that Omega is capable of developing and selling good watches that will do what Omega promises them to do and keep on going for a lifetime.
Innovation? Yes please!
We all know the Swiss watch industry can be a bit slow and it takes ages some times to come up with (real) innovations. This can be perceived as annoying (some times), but also that it is a sustainable business. However, a question that is being raised among my watch friends and fellow Fratello Watches team is often this: how long can keep certain brands come up with providing only marketing stories about their brand, heritage and their watches without really hitting the market with innovative stuff? Some of the arrogance that is exposed towards consumers is clearly rubbing a lot of watch enthusiasts the wrong way and that bubble will definitely burst in the end. If you make good watches, like Omega (and Rolex), you don't have to make up stories or pay famous people and ambassadors to wear your watch (although in some regions this seems to get people over the line and buy these watches), you don't have to lie about production processes or what you did yourself or what parts (or know-ledge) you have bought.
"It is not diamonds or gold on a watch that determines the future of watchmaking. It is technical innovation that does." Nick Hayek (CEO Swatch Group)
In any case, I applaud Omega for taking the road to become 'Officially Certified' and provide their customers with an independent 'guarantee' that their watches will properly work according to their specifications.