For You — The (Digital) Omega Seamaster 300M Magazine
A magazine on one of the most iconic diver watches
Get your digital copy of our Seamaster 300M Magazine! In 2018, Omega revamped its iconic Seamaster 300M. A watch that got many people into watches in the first place, as it became the 'James Bond' watch in 1995. The Seamaster 300M is a watch that received updates every few years since its initial introduction, always being up-to-date with the latest Omega innovations.
One thing was lacking though, an in-house developed movement. Omega adopted the Co-Axial escapement in 1999 but didn't use its in-house developed movements until 2007. Although the Seamaster 300M was using a movement with Co-Axial escapement, it didn't have an in-house Omega movement before 2018. In that year, the 25th anniversary of the Seamaster 300M watch, Omega introduced the new Seamaster 300M. Inside that seminal timepiece was caliber 8800.
It was big news. And for us, it proved a good moment to write and produce a dedicated (print) magazine in 2018 for this watch. Blood, sweat, and tears, were poured into its creation. Consequently, we're very proud of the result. It is dedicated to the Omega Seamaster 300M, consisting of 100 pages with a production of close to 50,000 copies. Due to the current Covid19 crisis, we decided to make it available as a download as well.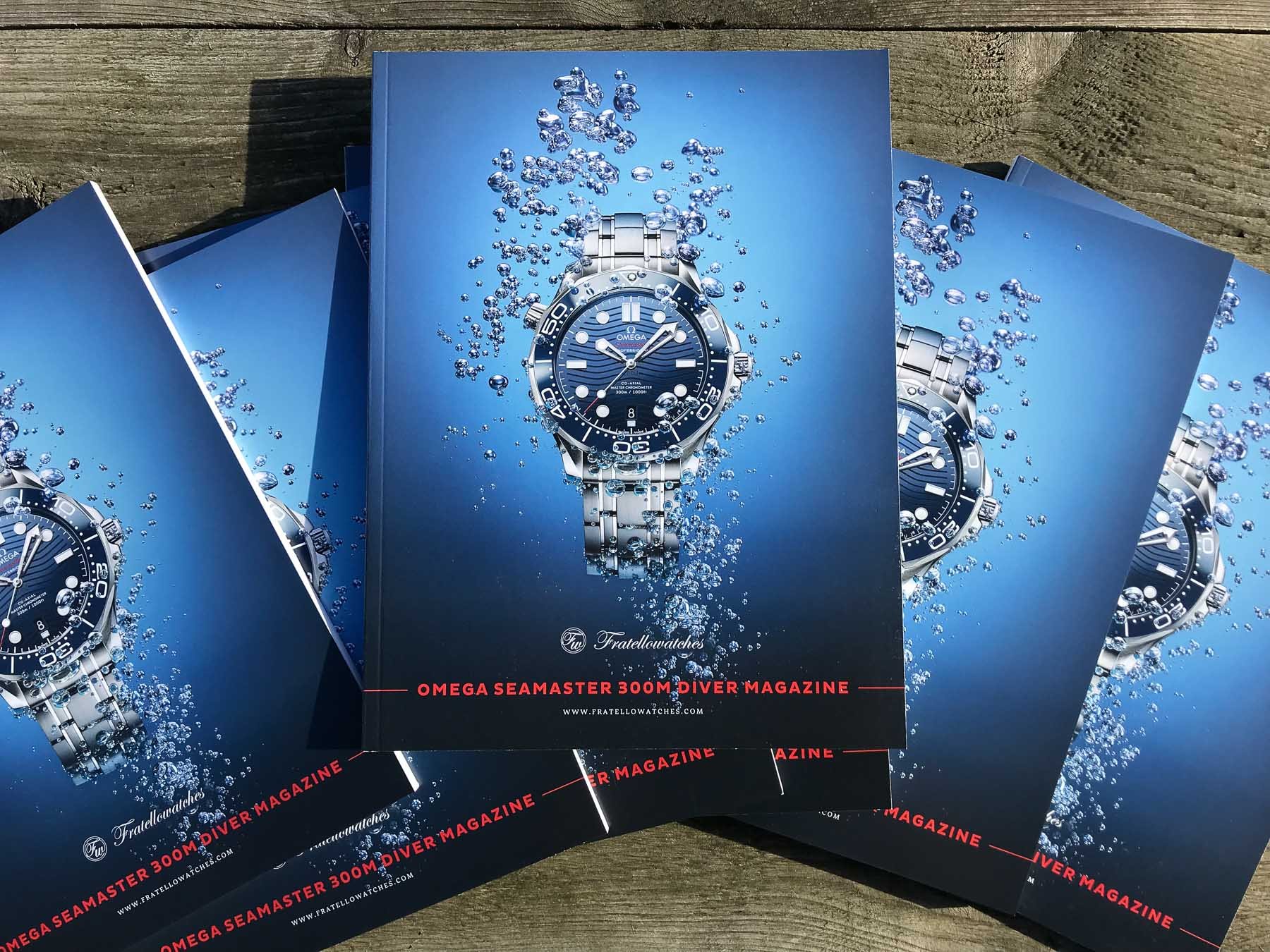 Seamaster 300M Magazine
In the magazine, I wrote: "The 300M is one of my favorite watches during holidays, as you can keep it on all the time, from the swimming pool to the diner. In general, it is a great everyday beater, it is water-resistant, has a reliable and accurate movement and it looks great on a bracelet or its rubber strap.". Perhaps, it is one of the best watches out there in its category and price bracket (as I wrote in this article).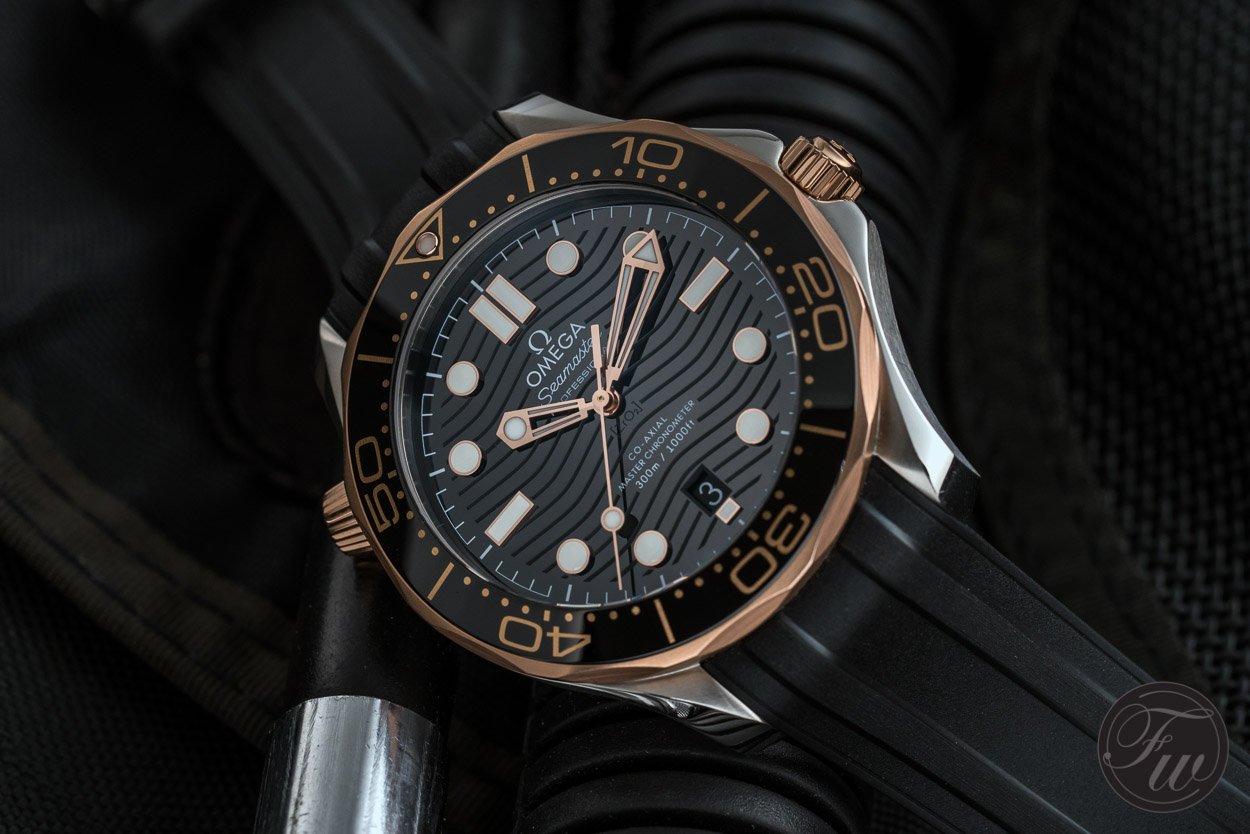 I bought my first Seamaster 300M in 2000, still being a student, and unfortunately sold it after a few years. However, I always had some version of the 300M in my collection, and today, I even have two. The Seamaster 300M 2531.80, identical to my first one, and a 2296.80, the chronograph edition in titanium, rose gold, and tantalum. I wouldn't mind adding a third one. Perhaps the one pictured above. Or maybe the new Bond edition that impressed me a lot.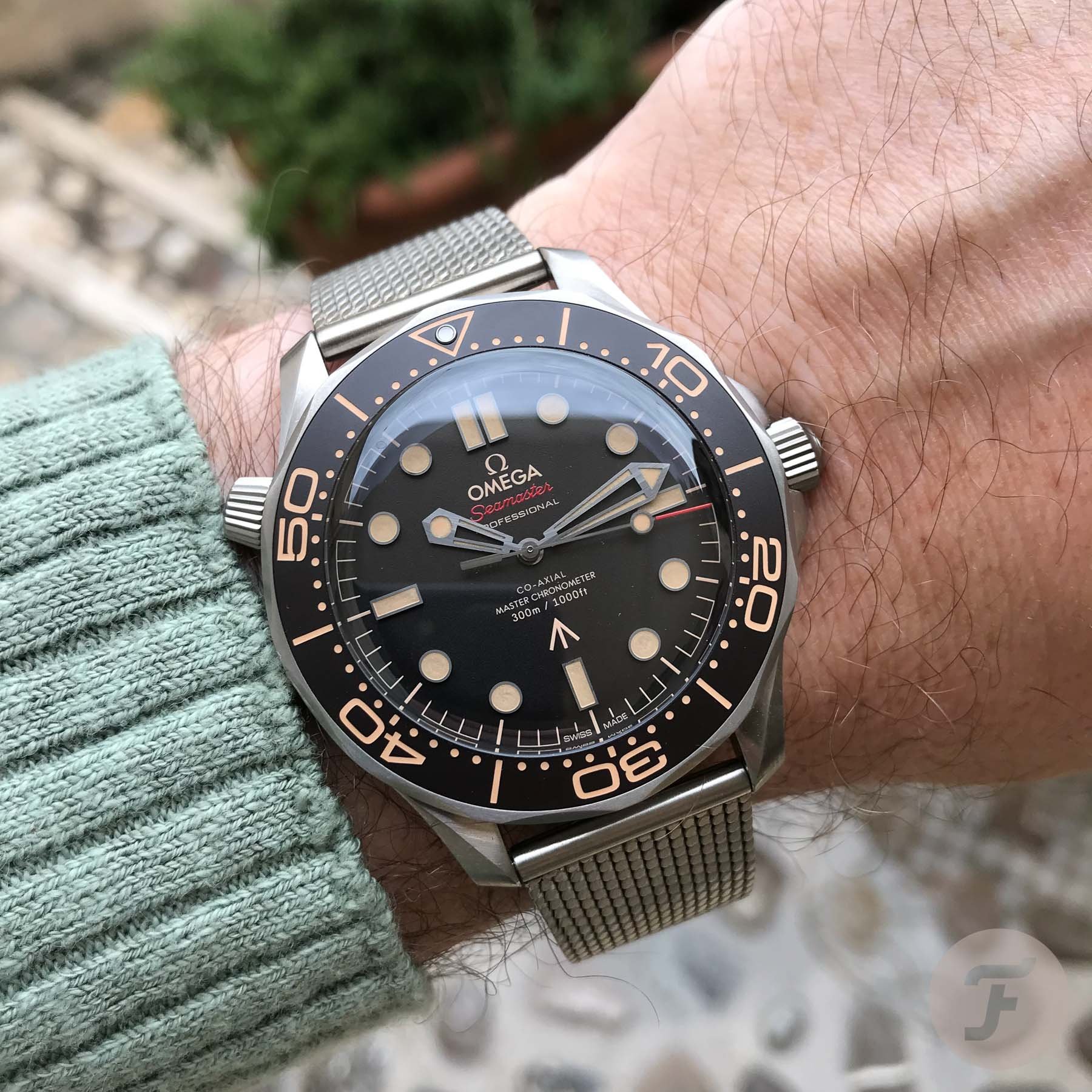 The Omega archives
For this magazine, we've spent days in the Omega archives in Bienne, Switzerland, digging up background information on the Seamaster 300M Diver watches that were introduced in 1993. Besides background stories on the 300M Diver and an in-depth look at the new models, you will also find a comprehensive explanation on diving watches, the helium escape valve, the used movements from 1993 till today and stories on sailing (Sir Peter Blake), diving (Jacques Mayol), James Bond and more.
Fresh, previously-print-only content written by our team is, for the first time, available digitally. Until now, the Seamaster 300M magazine has only been available in print. You could (and perhaps still can) get a copy via your Omega boutique or dealer. However, since everyone is in the same boat, working from home and finding things to do, we thought it might be nice to make the magazine available as PDF as well.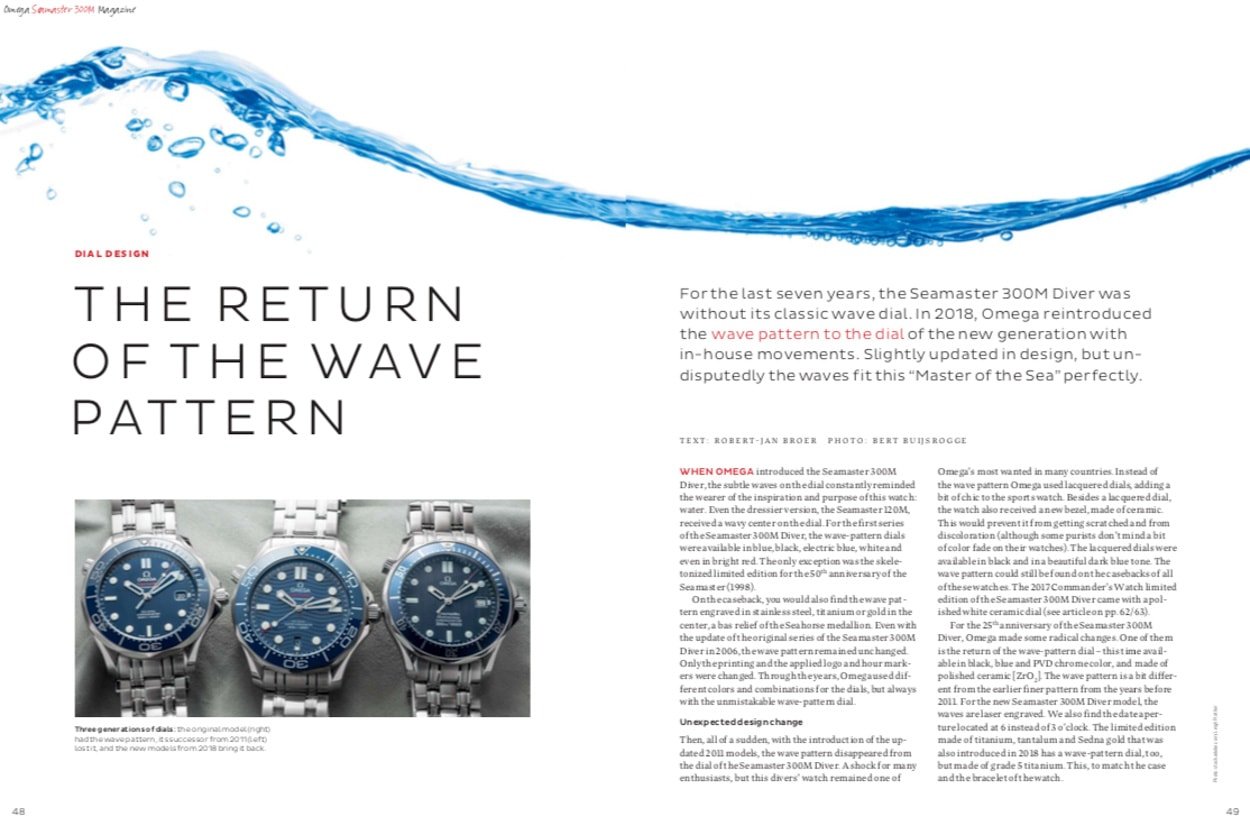 Download your copy of Fratello's Omega Seamaster 300M Magazine here.
Enjoy your digital copy of the 300M Magazine!