Omega Seamaster Automatic CK 2657 — 52Mondayz, Week #16-2020
A vintage Omega for a week of home office.
It's Easter Monday, we have a bank holiday, the weather is excellent, yet we still have to stay inside. Despite what's going on outside, I still need to pick a watch to wear for the week. Believe it or not, it will be my vintage Omega Seamaster Automatic reference CK 2657.
I love vintage. Not just watches. Anything. Cars, bikes, quirky objects, you name it. I have more vintage watches than new ones. So, going with a timepiece from a bygone era is a no-brainer for me. Although I have to say going with a watch in general kind of was. Because, let's be honest, who wears a watch these days?
Seamaster Automatic CK 2657
So, this week will be a challenge that I'm ready to take. The watch I picked is an exciting piece for several reasons. I think it's one of those sleeper pieces that you can still pick up for around €600-800, or so. However, better examples go for much higher. It looks small, but it is not. Better still, it wears really well, too. Among Omega fans and especially vintage guys, it is a known model. They refer to it as a "Jumbo".
I was surprised about how well it looks on the wrist…
Still, for many, it flies under the radar. I picked mine up a while ago because it had a great price, but love came later. When I finally received the CK 2657, however, I was surprised about how well it looks on the wrist and how easily can I pair up with anything from a pair of jeans and a shirt, to a suit and tie.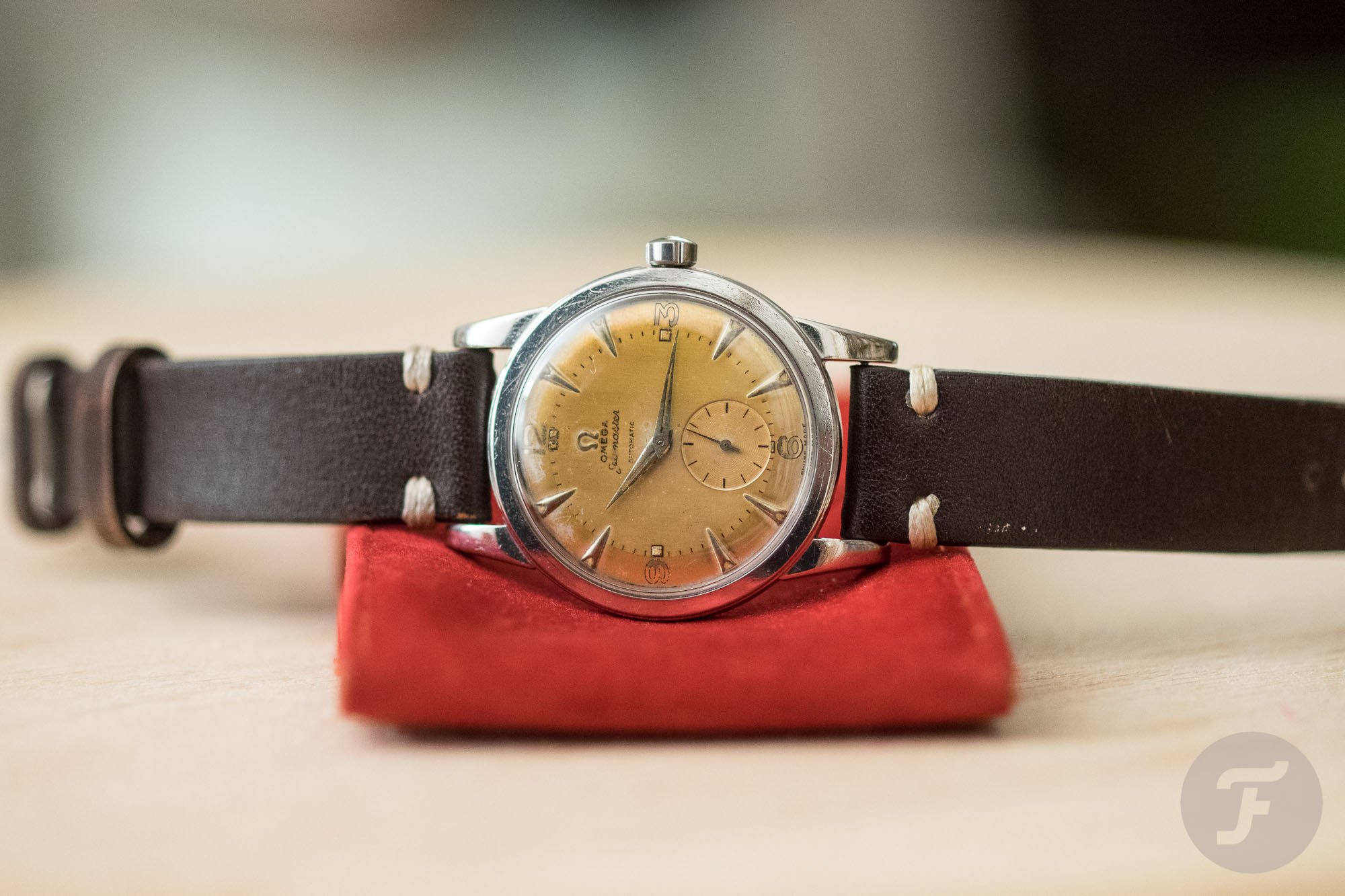 Jumbo
Some might say this is the case with every vintage watch, but I beg to differ. Some watches just won't work as an all-arounder. The CK 2657 does, at least, for me. This could be so since, according to some, it is a Jumbo Omega. Now, there is no official designation that one can consider a Jumbo. It has to be larger than the average size of watches from that era. In the case of the Omega Seamaster Automatic CK 2657, we are talking about the late 40s to the early 50s. That the time, 33-35mm watch cases were standard. Contrary to that, here we have a large 36.2mm case, which does not look too huge (like let's say this Omega 2505) due to its thick bezel and lugs. I won't be wearing a suit this week for sure, but the CK 2657 still leaves me plenty of options.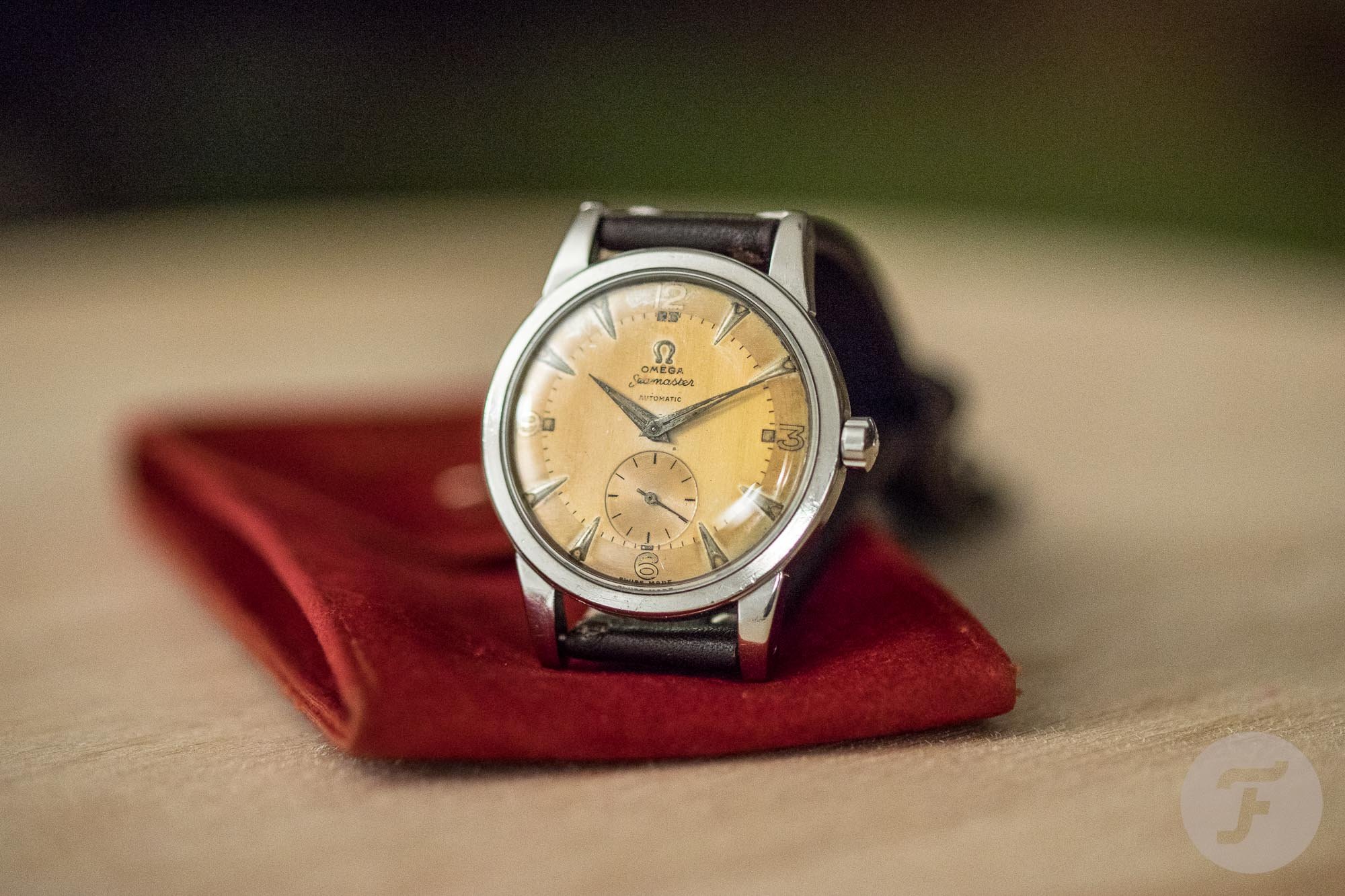 Hammer
The thick lugs and bezel are one cool factor about the Omega Seamaster Automatic CK 2657, but it's not everything. Another equally exciting feature is its movement. Inside, my watch beats Omega's caliber 344. According to Omega Vintage Database, the very first CK 2657 was equipped with the caliber 342, which is technically the predecessor of the 344. The CK 2657 hit the market in 1949, my watch's serial puts it to 1952.
To a newbie, it might sound as if something is wrong with the watch.
According to my information, this was the year when the 344 came out, so the dates are perfectly matching. We are talking about a 17-Jewel, bumper, or hammer automatic movement with 42 hours of power reserve and a sub-seconds dial at 6. If you know hammer automatic movements, you've probably heard that unmistakable clattering sound they make. To a newbie, it might sound as if something is wrong with the watch. This could not be further from the truth, though.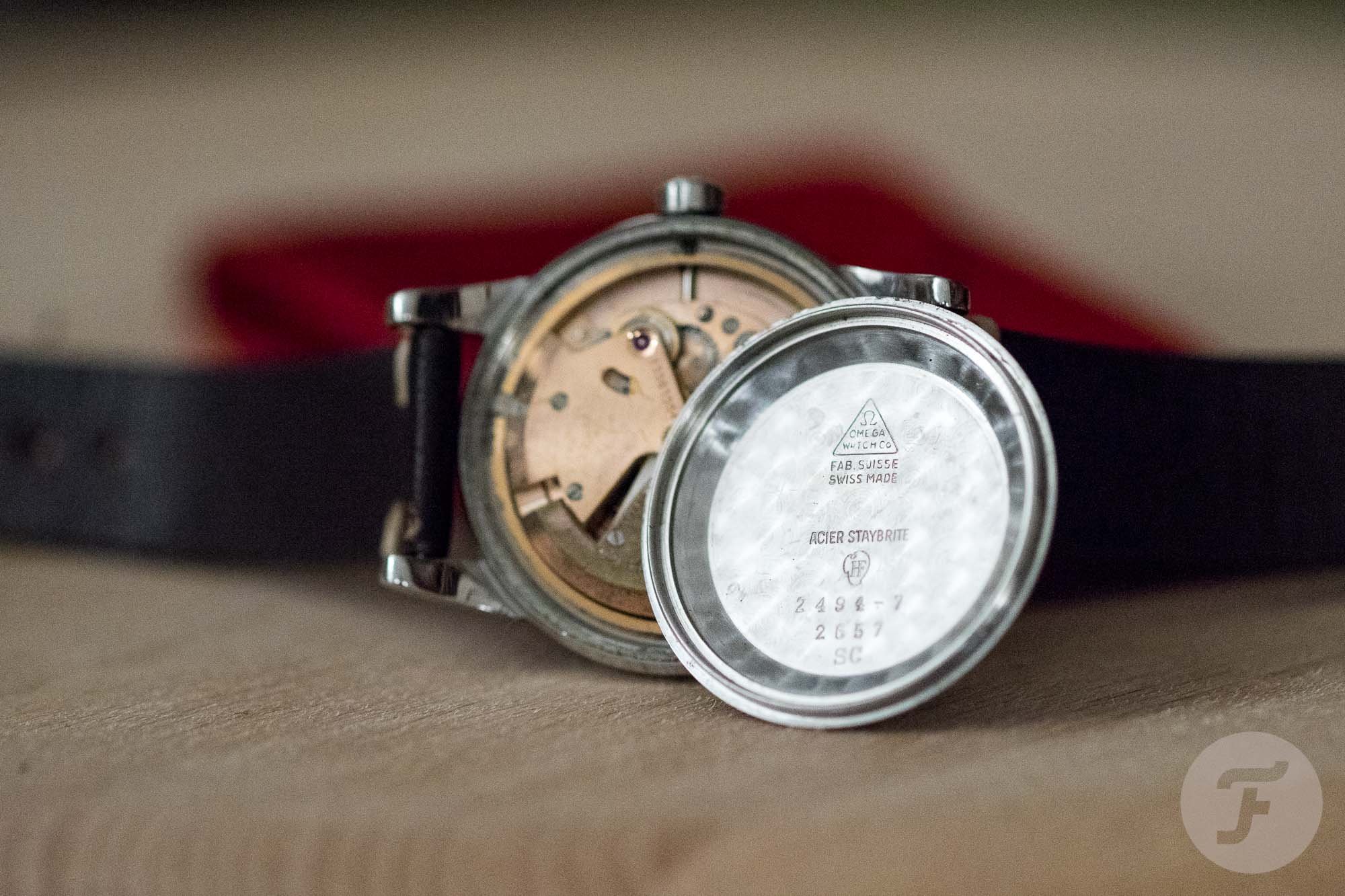 Bronze
But what is a 52Mondayz watch with an impressive case and caliber but with an ugly face? I love the look of the watch. This caramel brown/bronze dial color is exceptional. Yet, I do not doubt in my mind that the display did not start its life like this. There could be many reasons why it turned into this color. I bought my CK 2657 as is, and I don't mind it at all. On the contrary, in my opinion, it gives character to the timepiece. Remember, the Seamaster line came to existence in 1948, so these models are representing the essence of what Omega wanted to symbolize back then with this line. Sturdy but straightforward watches with water resistance (30m), easily legible dials, and elegant lines. I mean, look at those Dauphine hands and the crown with four bevels. You don't see these any more these days.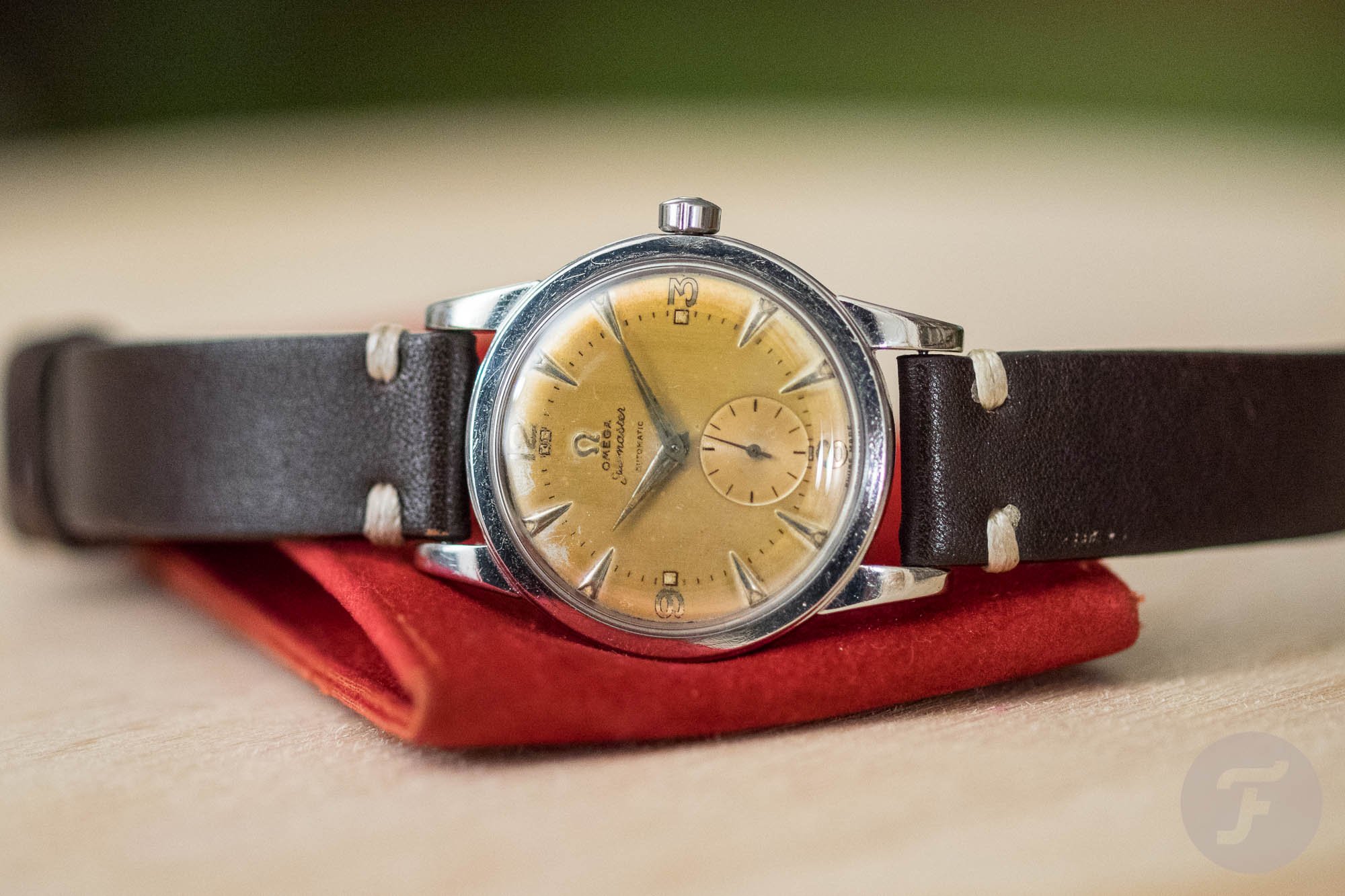 Revival
In 2018 for the70th anniversary of the Seamaster line, Omega introduced the Seamaster 1948 Limited Edition. Four watches that pay tribute to the very early models the brand put out to the market. They have a striking resemblance to my vintage beauty for apparent reasons. While the brand offers them with platinum (or steel) cases, which might be cool to wear, I'd stick with my vintage CK 2657.
We all need positive thoughts these days.
I see it as a historically significant piece that will cheer me up every time I look at it in these troubled times. So, my suggestion to you is this: look at your watch box, roll, or wherever you keep your pieces and pick one out that makes you smile. Wear it for a few days, especially if you haven't done it in a while. We all need positive thoughts these days. What better things to bring them to us than our watches?