Omega Speedmaster Professional — 52Mondayz, week #9-2020
Back to my roots
As some of you may know, my horological life began some 25 years ago with an Omega Speedmaster Professional. Of course, it wasn't my first watch. Although my very first watch was a mechanical one, quite a lot of quartz and digital watches — like Casio G-Shock, Citizen, and many many Swatches — had been on my wrist already. But it must have been beginning of the '90s that a friend of mine bought a Speedmaster. It didn't take more than a month before I had one on my wrist as well.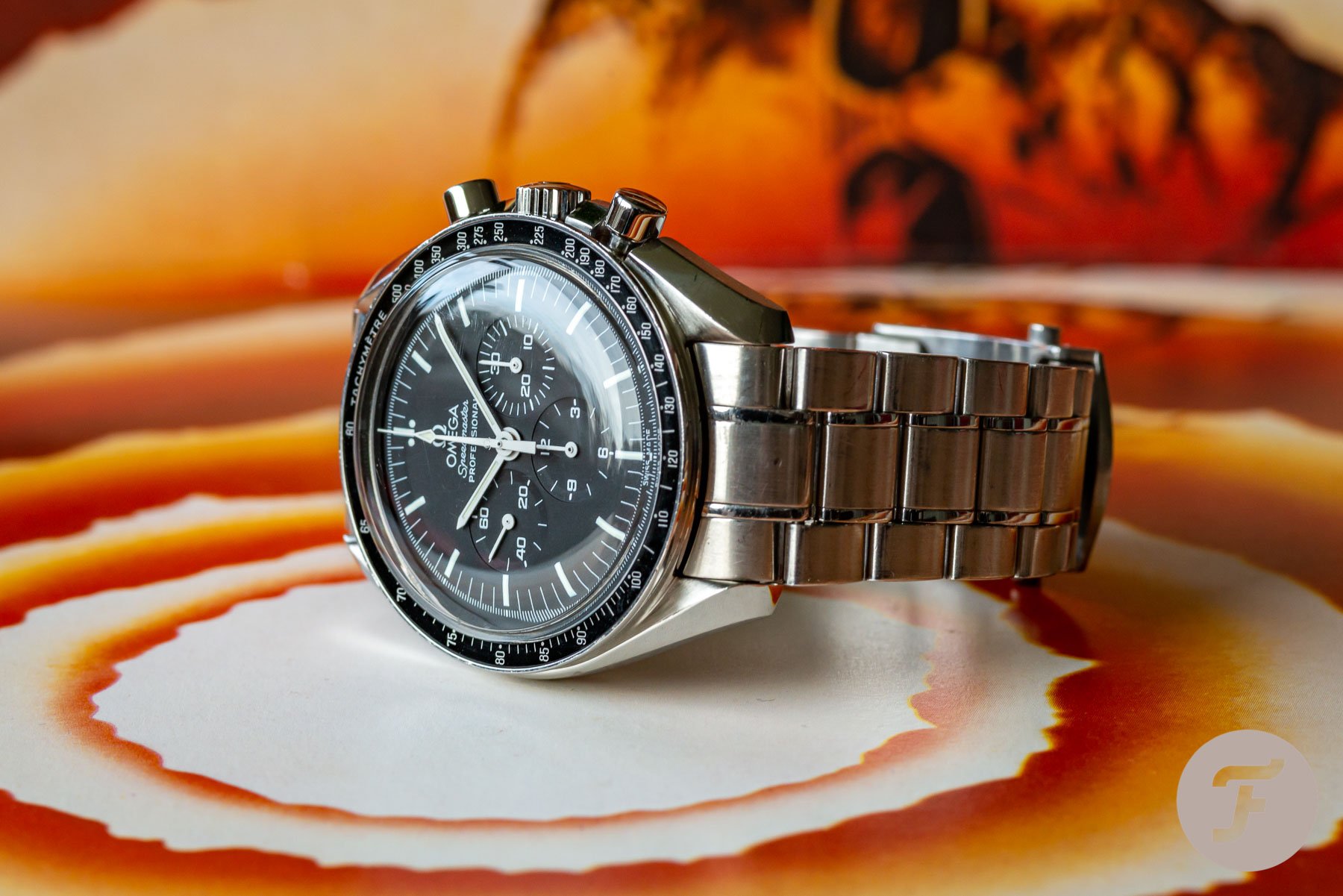 Omega Speedmaster Professional ref 3570.50.00
That was not only the start of an ever-growing watch collection, but it also spurred a career change. My interest in these kinds of watches felt so natural that it was an easy choice. And so, a chance encounter with an Omega Speedmaster Professional around a quarter of a century ago led to me writing this article today.
In the years since many watches have come and gone. Being professionally involved in watches means that a great variety of them have been on my wrist. And while the watch on my wrist might have changed more often than most, one thing remained. My love for the Omega Speedmaster Professional never wavered.
…the watch that started my current life…
Therefore, I am wearing the watch reference that started my current life for this edition of 52Mondayz. But it is not the watch itself (that one got damaged in a motorcycle accident). And although Omega generously fully repaired it at their Service Centre in Biel, I lost the emotional connection to the watch. So I passed it on to someone not influenced by its history, and, of course, bought another one myself.
I bought many Speedmasters after that and sold them again as well. In the meantime, I started a little pre-owned watch specialty shop, so buying, admiring, and selling watches became a daily habit. I'm still very proud to have supplied Robert-Jan with his very first Omega Speedmaster Professional. It was that watch that most probably started the global Speedy Tuesday community — united by the Instagram hashtag #speedytuesday.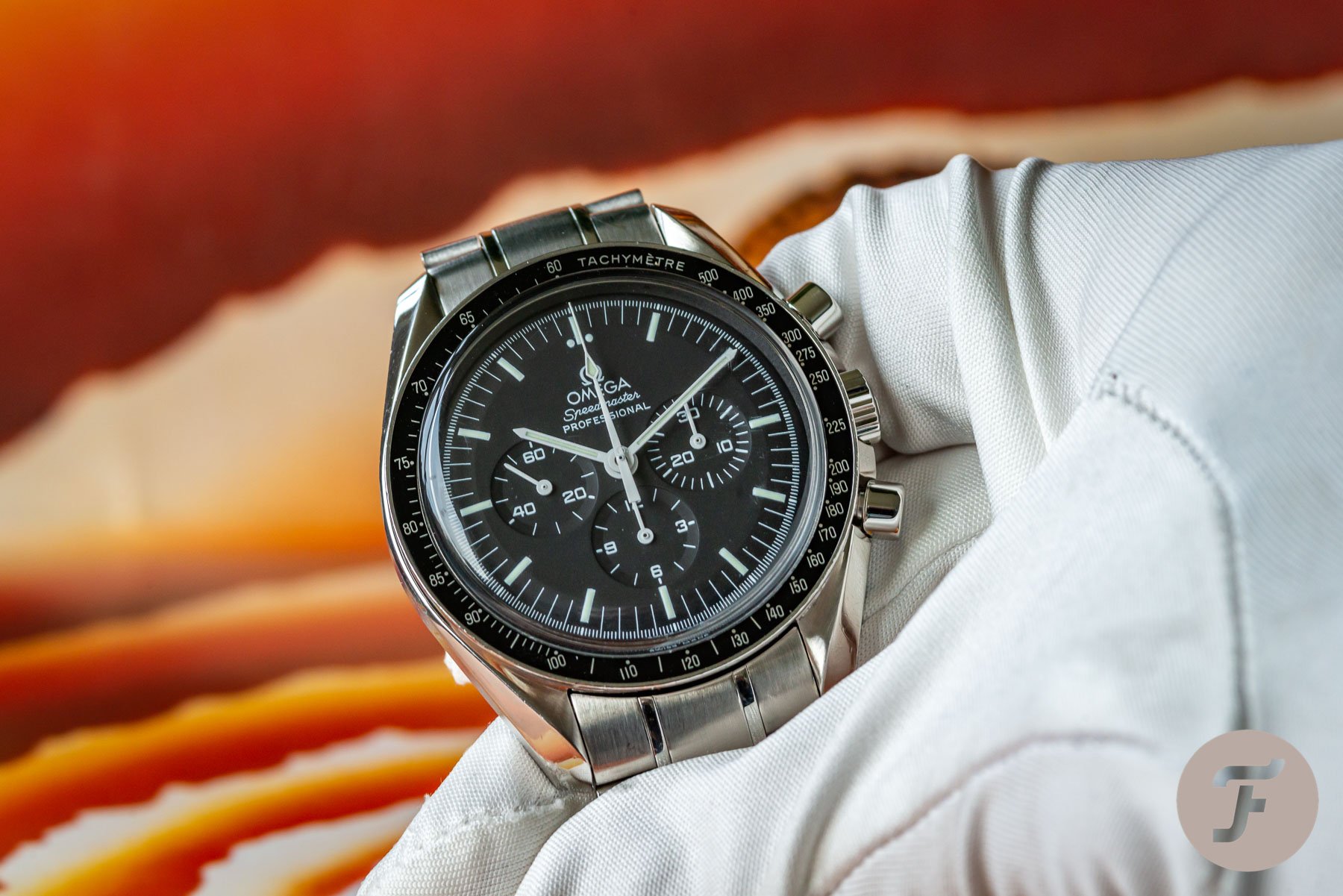 The origin of 52Mondayz at Fratello
Besides that little shop, I ignited some other watch-related activities as well: Photographing and writing about watches had always been of interest to me. And so, one day — Monday, February 24th, 2014 — I came up with this idea of weekly publishing a watch from my collection that I would wear for the week. At first, it was mainly a Facebook thing. Originally backed-up by a website, but nowadays happily adopted by Fratello and driven by almost all of our authors. The first episode of 52Mondayz at Fratello ran three years ago, on February 20th, 2017.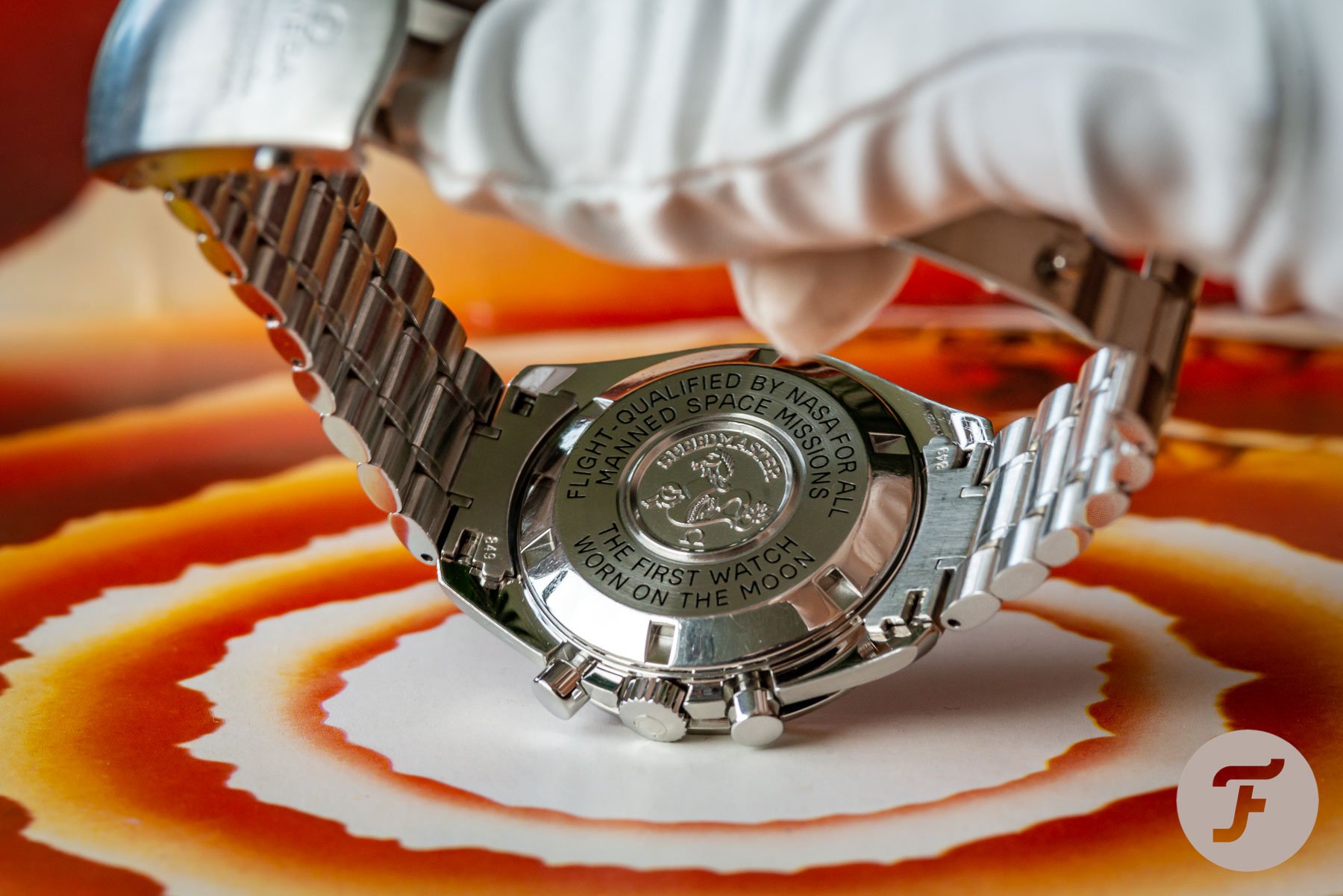 Omega Speedmaster Professional
New Speedmaster fans often approach us with the same question. With which Speedmaster should one begin their collection? For me, it is hard to look past the "regular" Omega Speedmaster Professional. It would certainly be my choice. I would take it on a stainless steel bracelet and also with an acrylic crystal. It is an incredible deal, even for its retail price of €4,700 these days. Additionally, the hand-wound Lémania based movement (caliber 1861) has a positive track record. The dial is one of the most legible chronograph dials on the market. And the case design? It is a timeless classic. It is a direct descendant of the watch that was used on the Moon by Aldrin and other astronauts.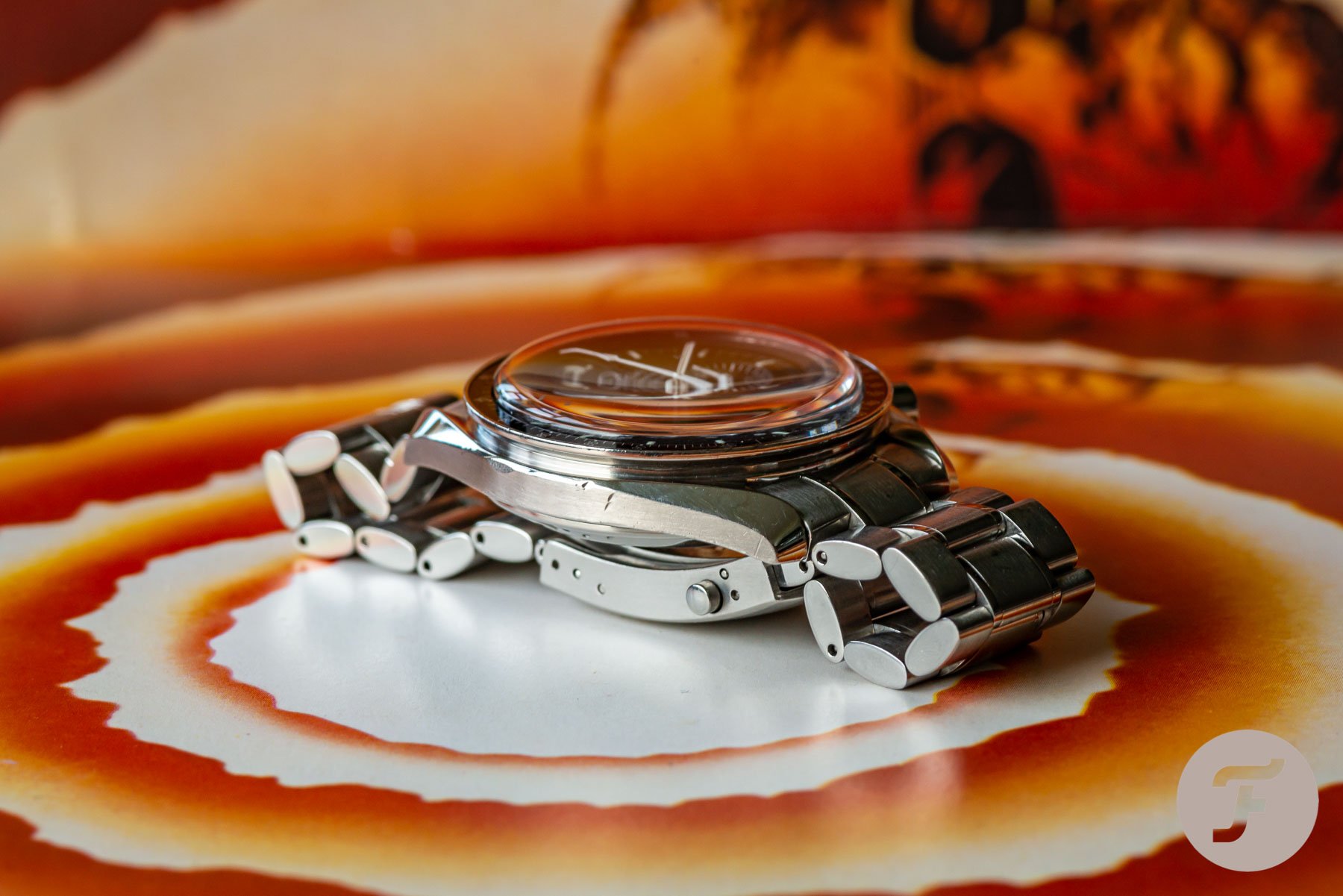 Brand new or pre-owned?
And, although I think it's a good deal, it doesn't have to be a brand new watch. There are certainly plenty of pre-loved options that offer the same vibe. I bought this one — produced in 2006 — pre-owned around ten years ago. I had it serviced and am enjoying the hell out of it. It has a lot of battle scars, which the pictures clearly show. But that doesn't diminish my pleasure of wearing it at all. It might even add to it…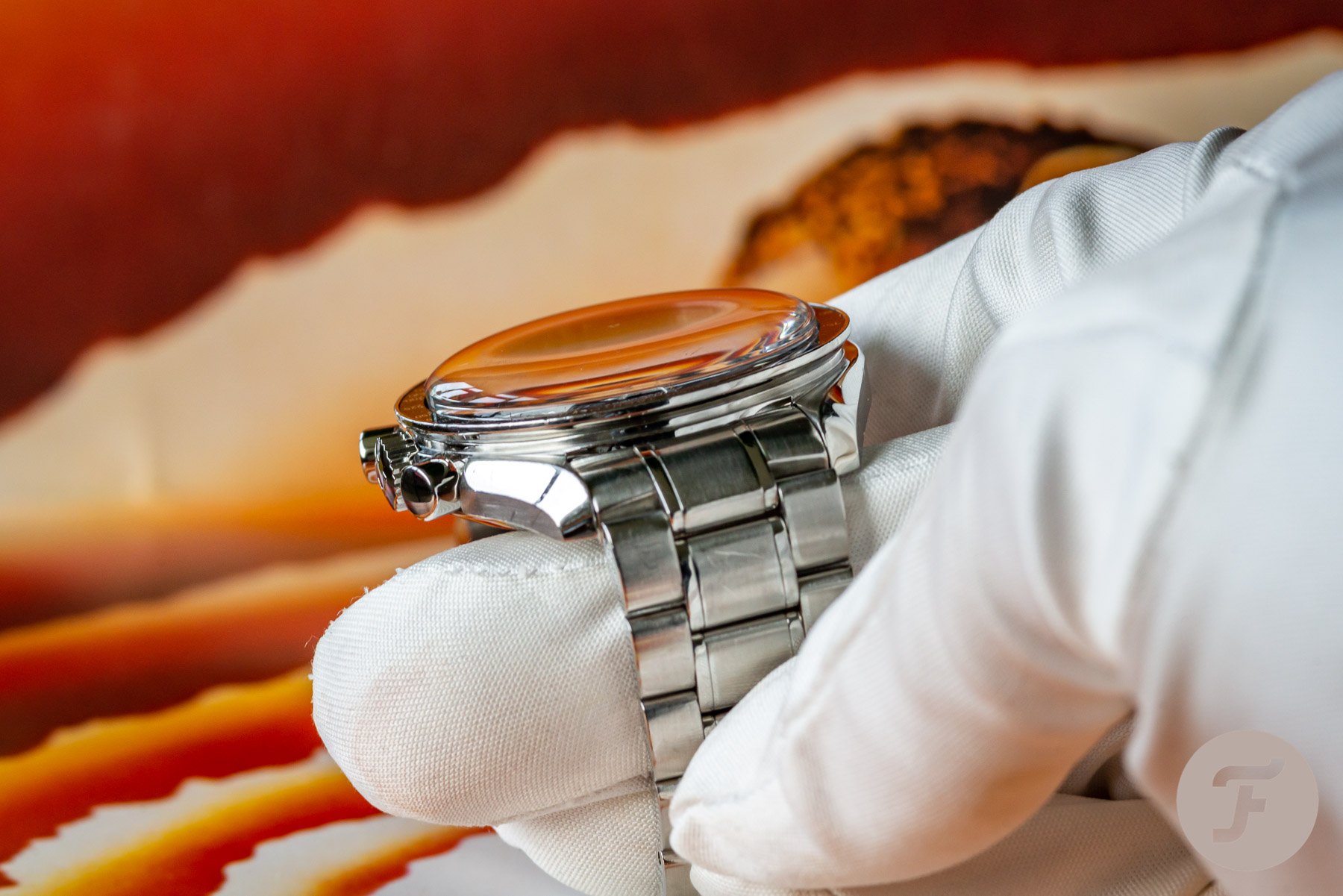 Hesalite versus sapphire
My preference for a hesalite crystal is twofold. First, it's a historical thing. A Speedmaster Professional with hesalite is a direct descendant of, and closest to, the original real deal. Secondly, a sapphire crystal results in a different view of the dial. At the same time this somewhat hinders forging an emotional bond with your watch. It's a hard thing to put into words. Oftentimes, people would not consider such an angle when contemplating which watch to buy. But with a model with such passionate fans, it is worth noting these nuanced plusses and minuses.
Strong bonds are rarely born of practicality…
Of course, sapphire won't scratch, and the sapphire version of the Speedmaster Professional sports a glass back. One is very practical, and the other is nice because it enables you to admire the movement. But because the hesalite crystal is prone to scratches, you'll end up establishing a different relationship with your watch. In my book, strong bonds are rarely born of practicality. They come from character and the appreciation thereof.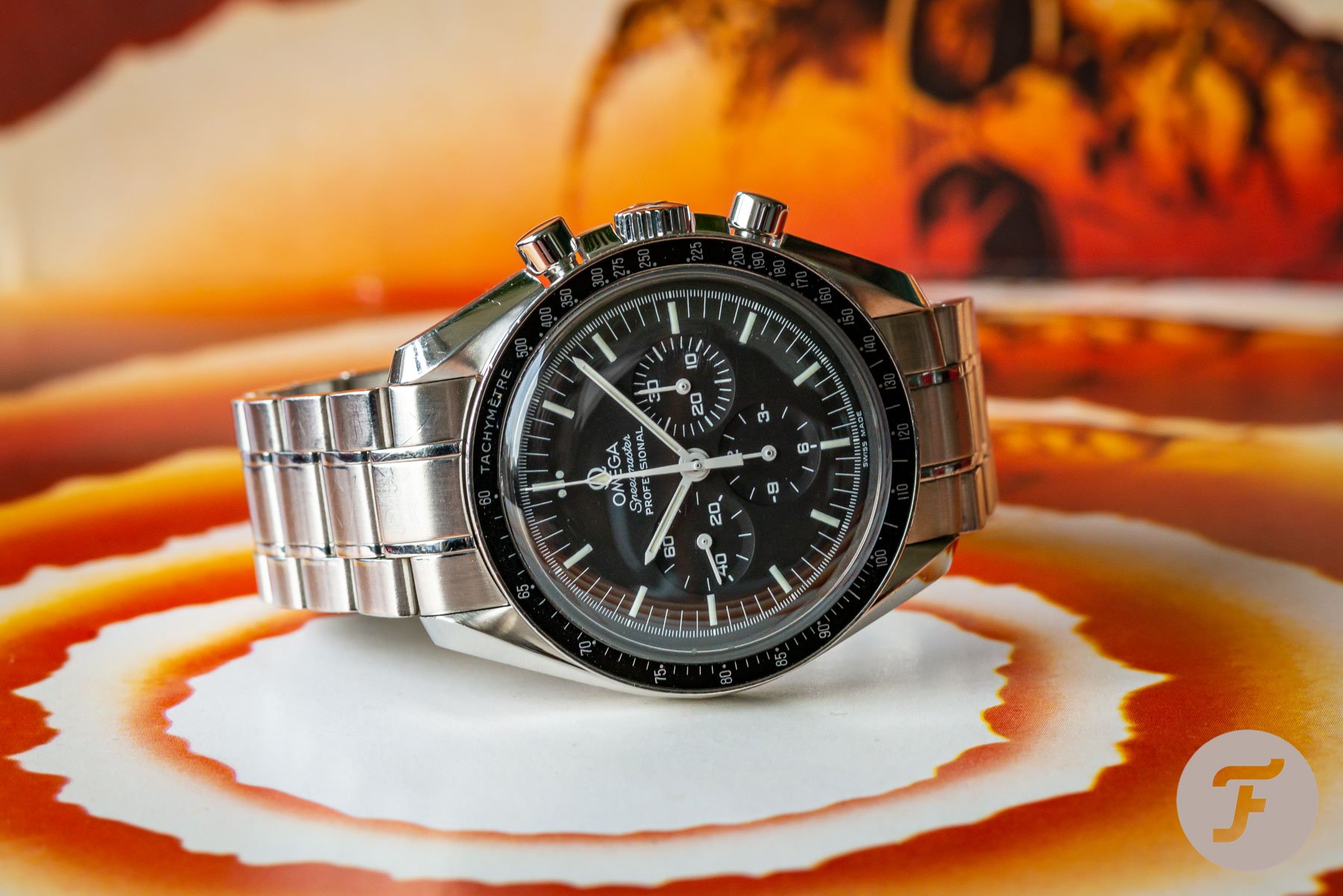 Don't hesitate.
Around €3,000, there is always a good selection of 3570.50.00 Speedmasters offered on Chrono24. Interestingly, Omega produced quite a few of these watches over the years. As a result, they're the cheapest way to enter the world of the real Omega Speedmaster Professional. As a disclaimer, I would like to inform you that I didn't check the linked watches, so as always, do your homework. Spending adequate time on a purchase can help minimize frustrations further down the line, and it's a substantial part of the fun.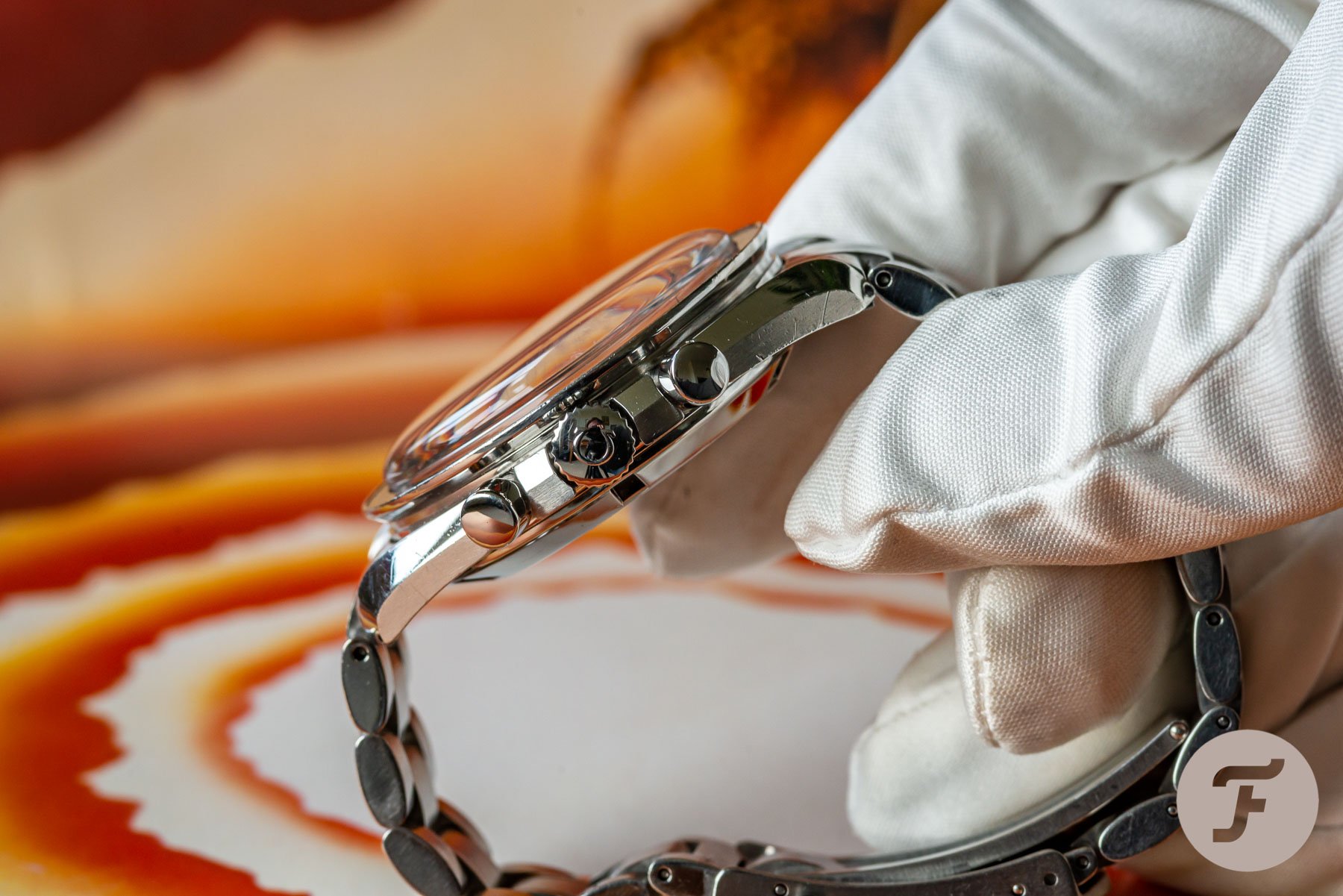 In Memoriam Jens Nygaard Knudsen
The header picture of this article is a memorial tribute to Jens Nygaard Knudsen. The 78-year old former designer, who designed the iconic Lego Minifigure, passed away last Wednesday, February 19th, 2020. Jens was a designer at the Danish toy brick maker from 1968 to 2000. He also created the LEGO Space theme, designing the first space sets 358 Rocket Base and 367 Moon Landing in 1973 and 1975.
Watch specifications
Model
Speedmaster Professional
Case Material
Stainless steel
Crystal
Hesalite (plastic)
Case Back
Stainless steel with inscription and medaillon
Movement
Lemania based, hand winding, Omega caliber 1861
Water Resistance
30 meter
Strap
Stainless steel bracelet, ref 1998/849
Functions
Time: hour, minute, small seconds. Chronograph: central seconds, minutes, hours
Price
€3,000 to €3,500 depending on condition, age, and availability of the original box and papers
Special Note(s)
These specifications are from a pre-owned, 2006, model.