The New Omega Trésor Ladies' Collection
Although the name De Ville Trésor is not new, the new Omega Trésor ladies' collection definitely is. Most ladies' watches are based on gents' models within the Omega collection: smaller diameters, different dials and colors etc. This is the case for many watch brands out there. The new Omega Trésor ladies' collection though, is all-new. They could have picked an entirely new name, or a new collection even, as it doesn't look like anything released before. I had to think about it for a bit, as I am used to look at watches that are based on something existing. Even when Omega introduced the De Ville Trésor in 2014, with the hand-wound Co-Axial in-house movement, there were elements in there that were used in the history of Omega watches. With this new Omega Trésor for ladies, nothing looks familiar to me. After having a bit of a short circuit in my brain for a moment, I noticed I looked at the watch case and dial with a fresh pair of eyes. So let's approach this as an entirely new watch and have a closer look.
Omega Trésor Ladies' Collection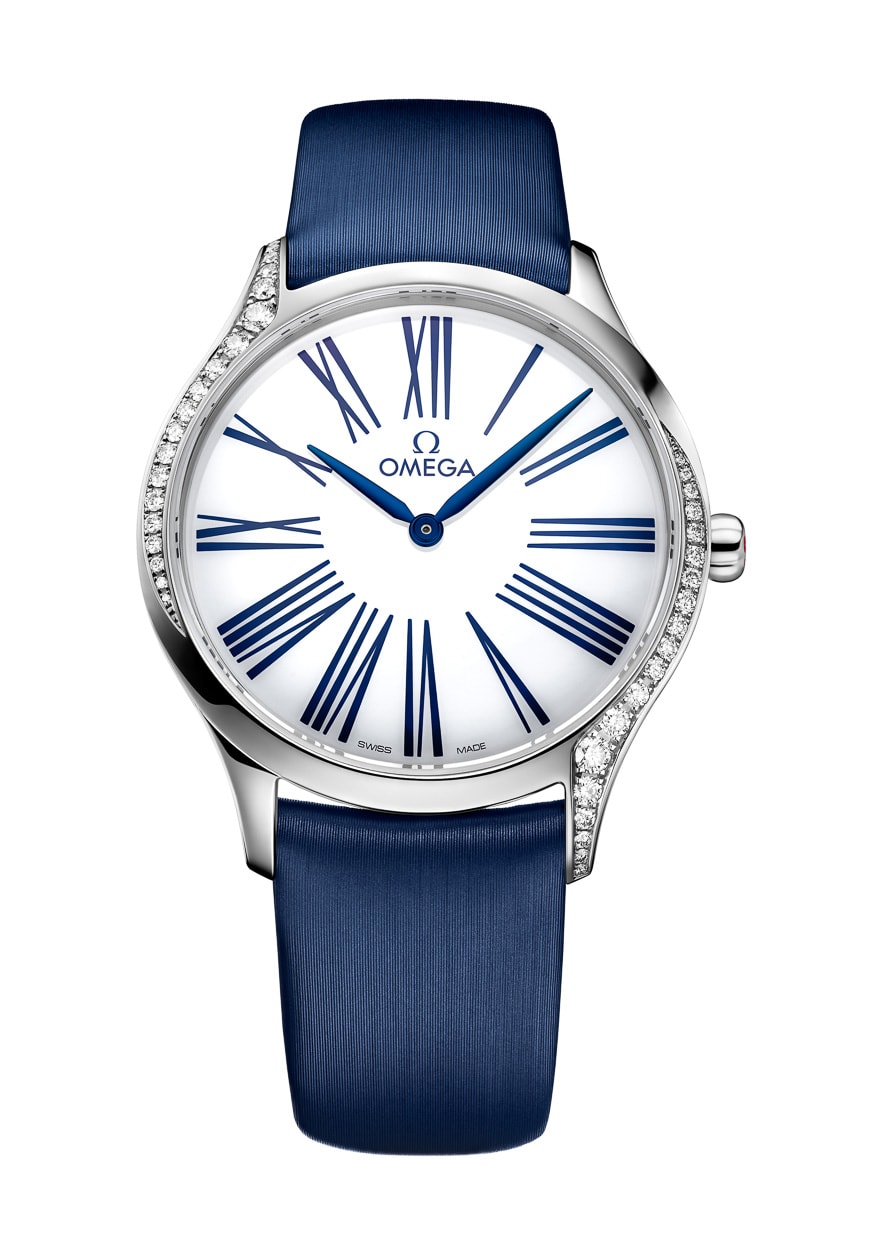 The Omega Trésor ladies' models come in two sizes: 36mm and 39mm. Both sizes are available in stainless steel and in Sedna gold. Sedna, as explained earlier here on Fratello, is Omega's own alloy for 18 carat rose gold (and will stay rose). There will be 9 different models, or variations, available of the Omega Trésor ladies' collection. What they have in common, is their caliber 4061 movement. That's right, no 8xxx- or 9xxx caliber series for the Biel company that is so focused on becoming 100% Master Chronometer but instead, a quartz movement. I am unsure why they chose to have a quartz movement installed, but it must have something to do with the use of diamonds and keeping it accessible price-wise.
All 9 Omega Trésor ladies' watches have diamonds in the upper left and lower right part of the bezel (and lugs). The crown is also set with a diamond. This comes at certain price, so the quartz movement ensures the starting price of $4500USD for the stainless steel model. The 18 carat Sedna gold model will retail for $8600USD. There's also a variety of straps and colors, in both leather and fabric.
The dial has these crazy large Roman numerals, and is available in a number of colors (and in Mother-of-Pearl). The Omega logo is positioned a bit above the center pinion and the long leaf-shaped hands reach well over the Roman numerals. The back side of the watch is interesting as well, a special mirrored caseback. Not only a very useful accessory, it also has an interesting design (a number of connected Omega symbols). You will find that the 36mm version is slightly thinner than the 39mm version, 8.85mm versus 9.75mm.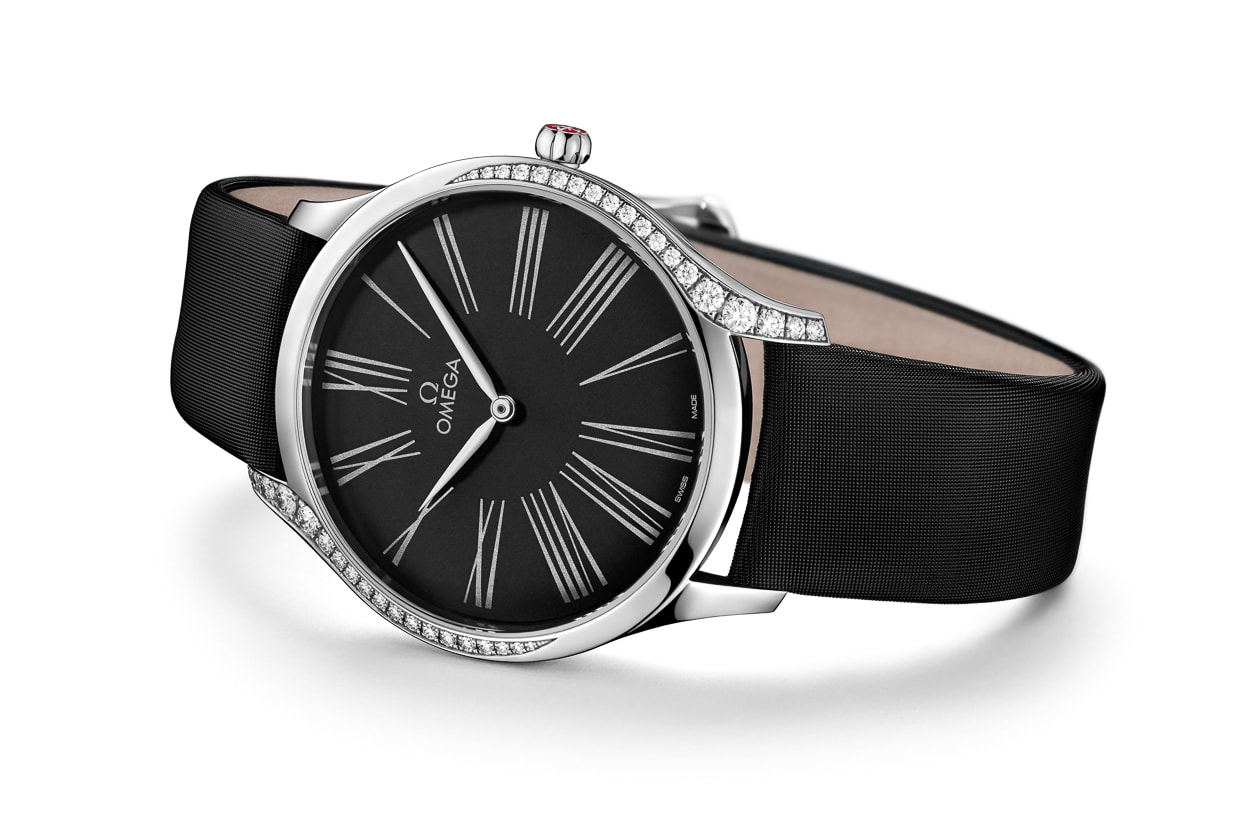 Kaia Gerber – The Omega Trésor is Her Choice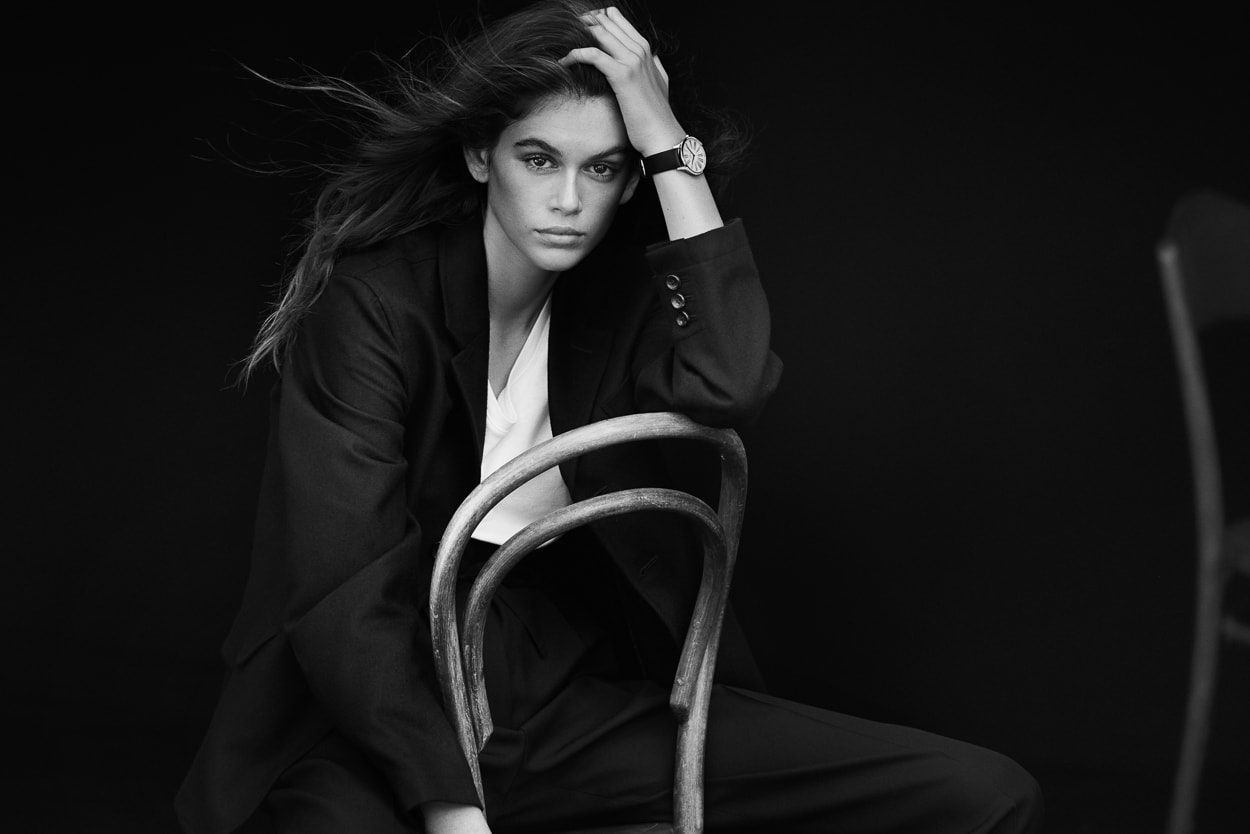 If you're a regular reader here, you probably know that I am not very keen on brand ambassadors. But I also see that it works for the brands, people are influenced by them, perhaps want to be like them or are simply attracted to the lifestyle of these ambassadors (hey, the James Bond watch works for a lot of men). Cindy Crawford has been one for a long time for Omega, she even was involved in the design of the Constellation'95 models (which could be perhaps defined as my 'guilty pleasure' (the watch of course, not Cindy Crawford), although I hate that expression even more than the word 'influencer'). She was the face of the Constellation for many years during the 'My Choice' campaigns. A few months ago, Omega and Cindy Crawford announced that her daughter Kaia (Gerber) would become one of the new ambassadors for Omega. Kaia is, like her mother, also a fashion model and – according to Omega – one of the fastest rising names in that business. I wouldn't have a clue to be honest, I am already happy to pick the right color of (polo) shirts that will match my pants that day when I get dressed. That said, Omega decided that Kaia Gerber will be the face of the new Omega Trésor ladies' watches. A beautiful young lady, with a face that will certainly remind you of her mother, who was officially introduced at the 'Her Time' event in Paris during the Fashion Week in September 2017. Die hard watch fans weren't easy on the new face (yet they've always been mild to Cindy Crawford) for Omega, but the De Ville Trésor ladies' watches she connected her and face to, is perhaps not aimed at that group of die hard watch fans.
United States (Only) Launch
The official launch of the Omega Trésor ladies' collection took place in New York this evening, and it will be made available for the US and Japan market first. At this time, we have no further information on other markets and time lines. Just recently Omega announced (and started) with their on-line boutique in (only) the USA as well, so that might be a connection. As stated above, the Omega Trésor ladies' collection starts at $4500USD for the stainless steel model and the 18 carat Sedna gold version at $8500USD.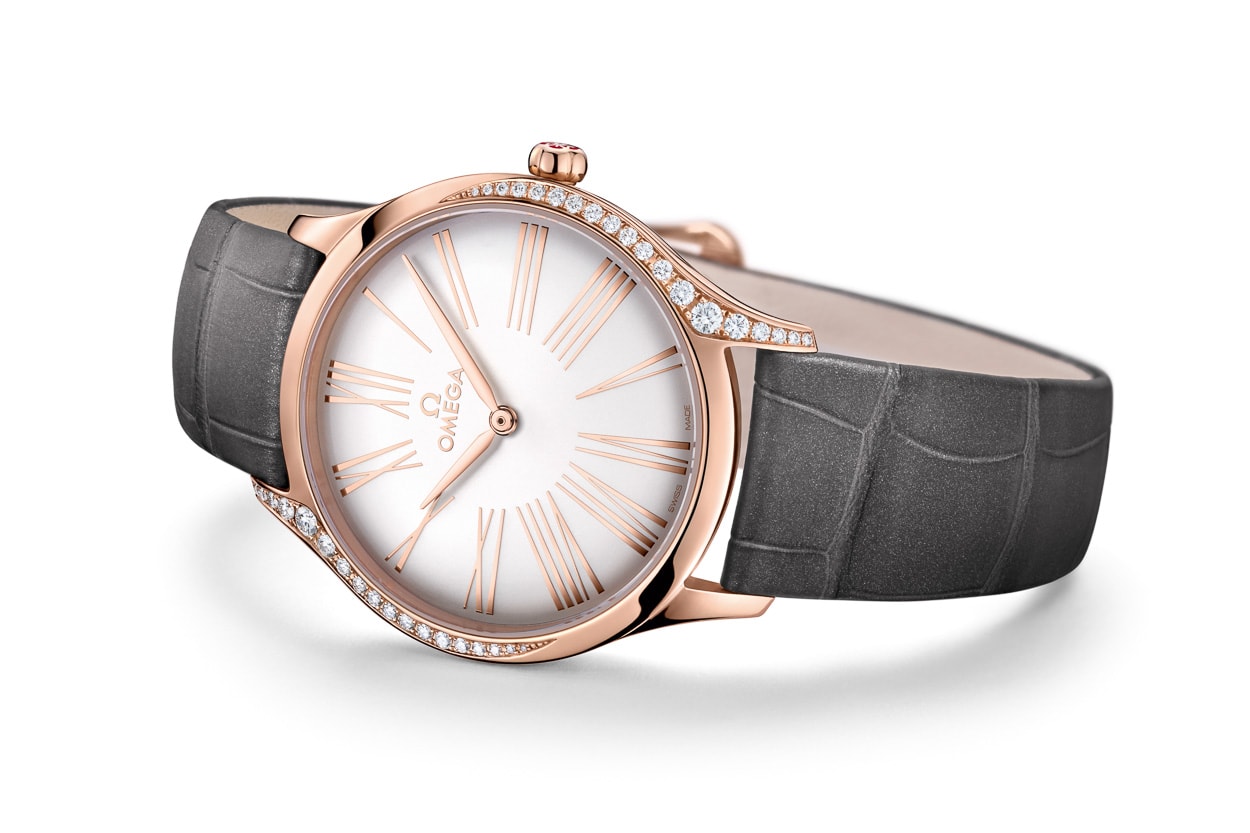 More information via Omega on-line (USA and Japan only) and via the Omega boutiques and retailers in the United States and Japan.