Introducing The Oris Big Crown Pointer Date Calibre 403
A fresh new step forward for brand's iconic timepiece
The watch industry is full of trends. Brands and companies typically move in a similar direction, guided by the flow of the current preferences of the watch-buying public. If you've been paying attention, you've more than likely identified some of the preferences to which this newly re-designed Oris Big Crown Pointerdate Calibre 403 caters. With this latest release from the Hölstein brand, it seems that "less is more" in terms of size, and "more is more" in terms of in-house engineered movements. I won't overstep and be so bold as to claim that these preferences apply to everyone. But to the large majority of you who are in tune with these latest trends, you can start getting excited right about now.
We saw teasers earlier this year when Oris released the Big Crown Pointer Date Hölstein edition. This fresh take on the classic Big Crown Pointer Date (BCPD) introduced some of the big changes which are here to stay. These changes in shape, size, and movement prepare the brand's classic model for the future.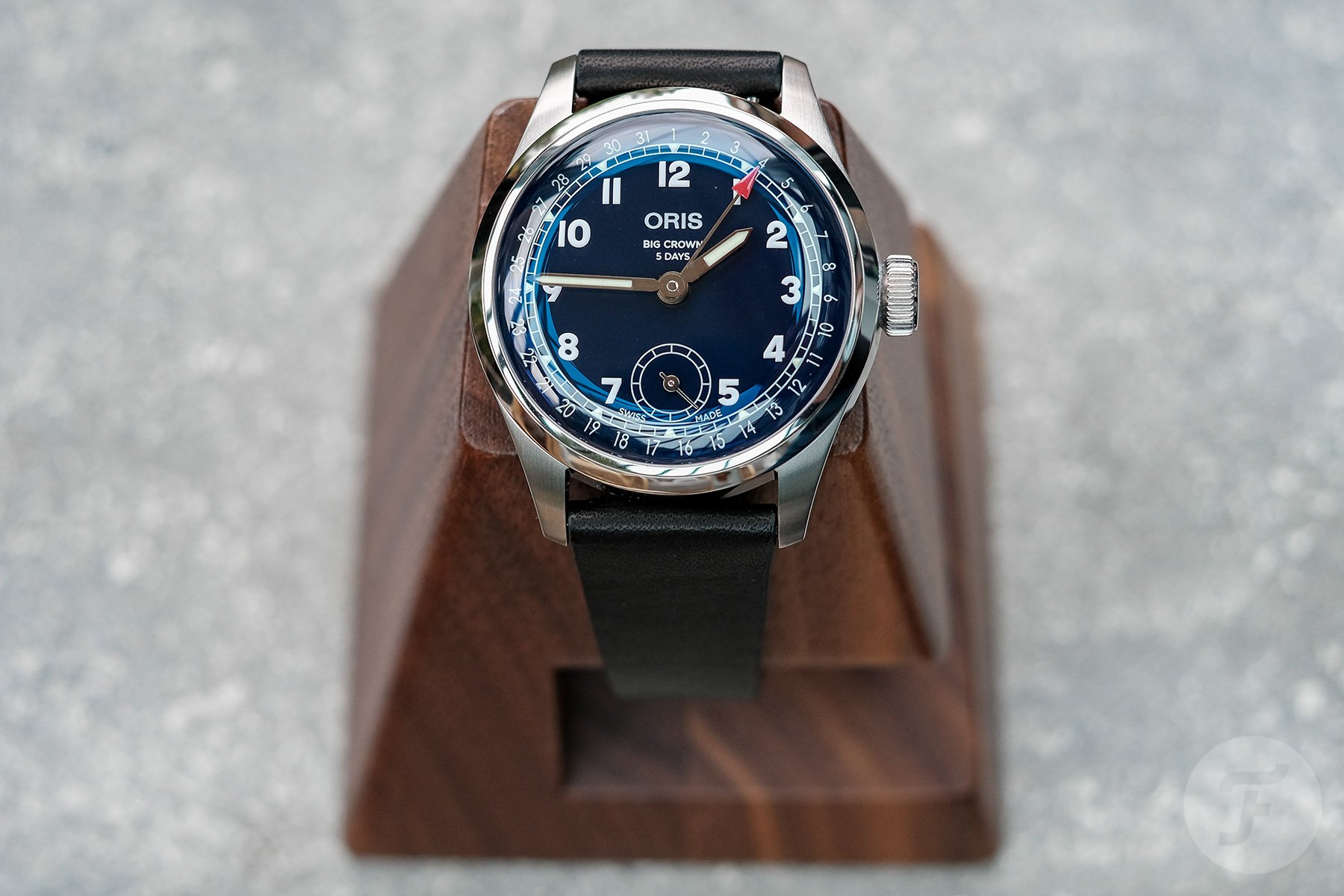 Reinventing a classic
Oris employed Lukas Bühlmann for the task of reinventing the Big Crown Pointer Date. It's no insignificant task, as this is a model which has been around since 1938, and it is synonymous with the Oris brand. Alongside the Aquis and Diver's Sixty Five, the BCPD is a cornerstone of the brand's lineup. Placing the next chapter of its history in Mr. Buhlmann's hands, however, makes perfect sense. The 35-year-old designer from Switzerland has been working at Oris for six years now, so he's no stranger to the brand, its history, and its watches. Lukas and a team of about 10 other colleagues are responsible for creating the new face of the Big Crown Pointer Date.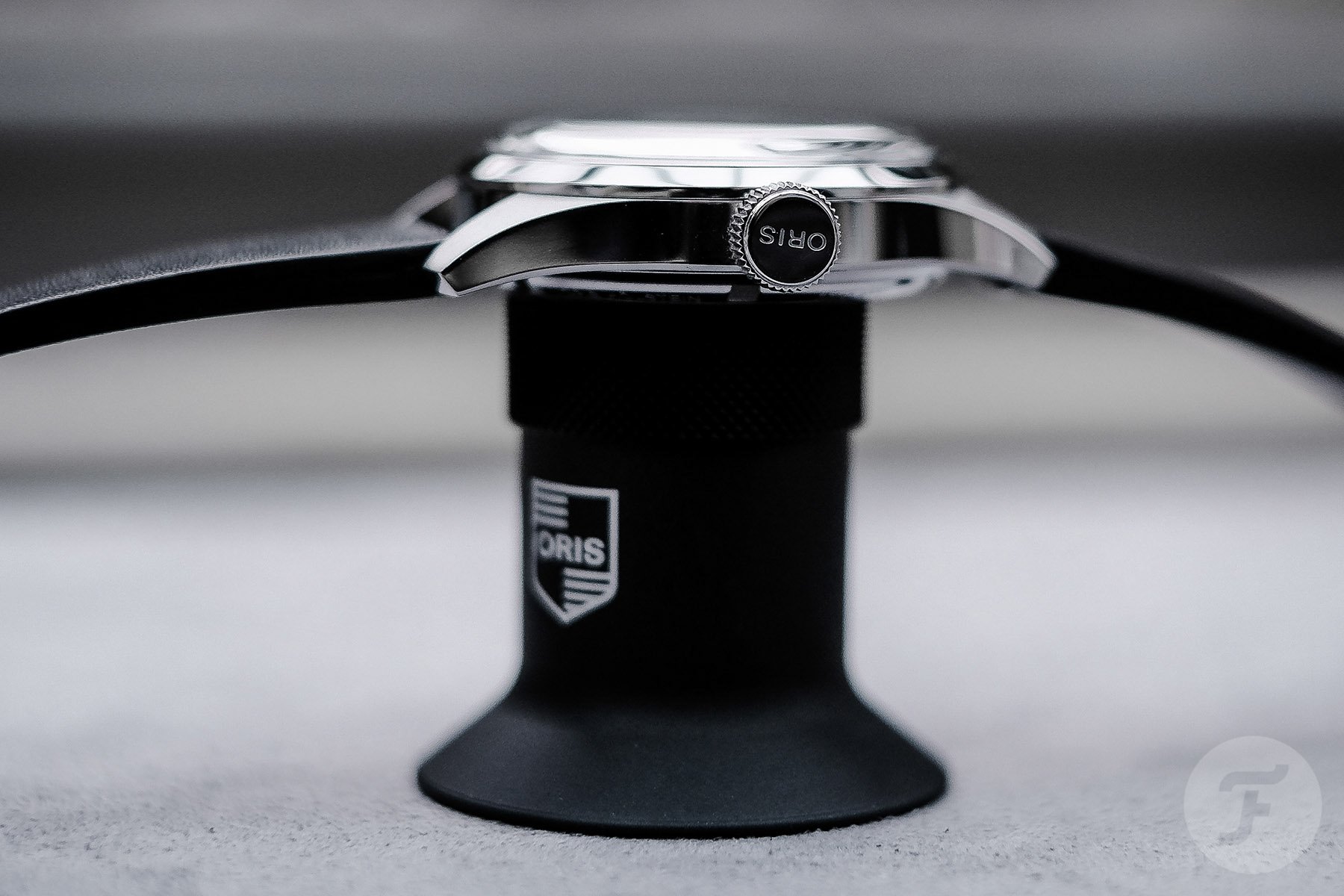 The biggest changes we see are in the watch's new 38mm case, case back, dial, and hands. The fluted bezel and cathedral hands have been replaced with a polished bezel and pencil hands. These elements, including a new sub-seconds dial layout, are more faithful to some of the early designs. Even the pointer date hand, which evolved from an arrow to a crescent moon, has also reverted to a reinvented version of the original arrow. The solid case back of old gives way to a new sapphire exhibition back. Oris wants you to be able to feast your eyes on the wonderful automatic Caliber 403 inside. But more on that later.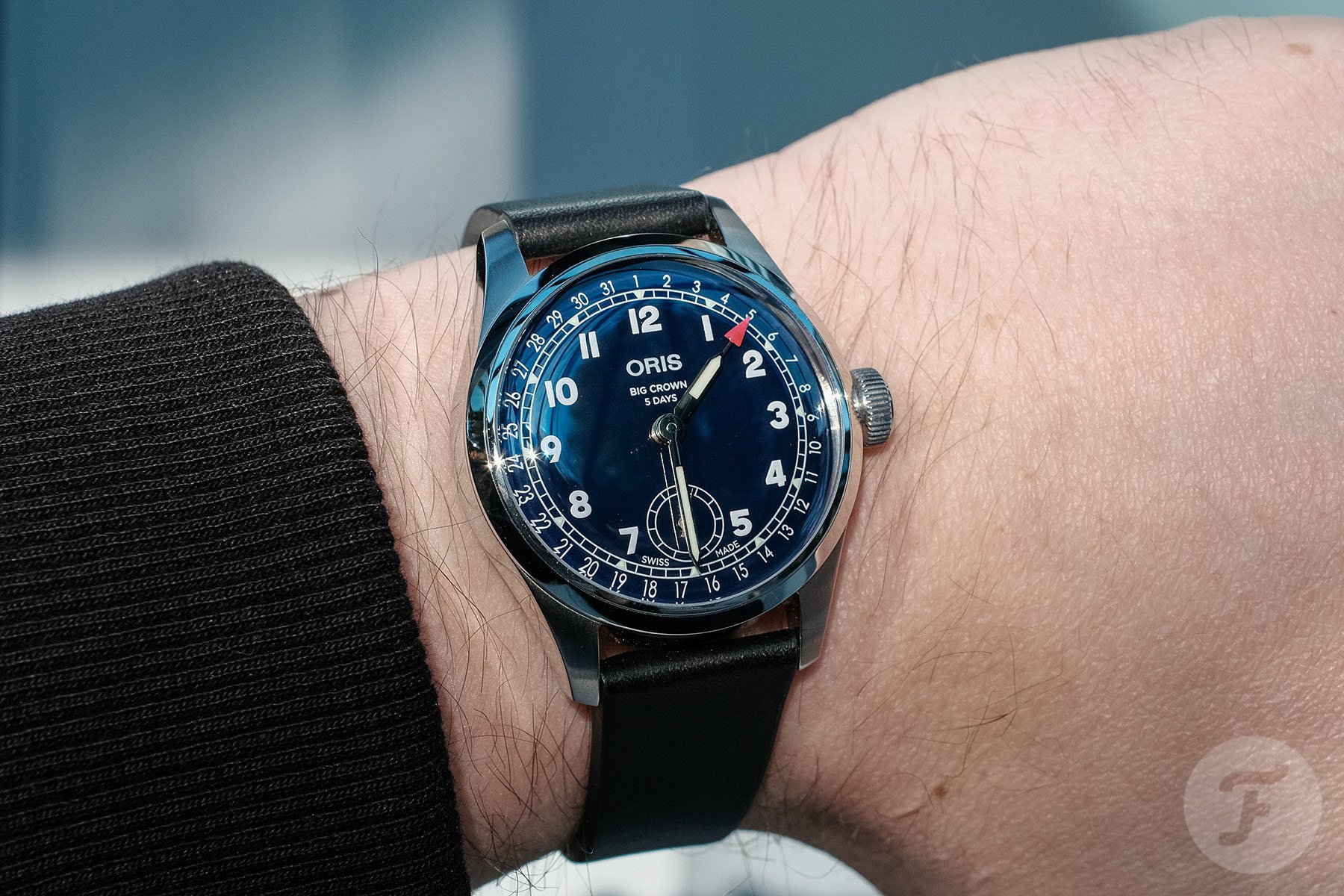 The Oris Big Crown Pointer Date Calibre 403
This first production Oris Big Crown Pointer Date Calibre 403 comes in a stainless steel case with a deep blue dial. It's sure to be followed by a number of different colorways. The brand has proven its love for color in many of its releases, but this first model sticks to a classic blue dial with white and red details. I do appreciate the classic and understated look of the case, hands, and small seconds. However, I can't help but feel that the watch has lost some of its charm. The knurled bezel, cathedral hands, and 4-hands stacked on the central pinion were integral parts of its design. And they're now all gone.
That being said, it's likely just my eye adjusting to the new design. Plus, the 38mm size is likely to be a people pleaser. Not that the previous 40mm sizing was wrong, but the slightly reduced proportions here give the watch a true vintage feel. Oris's pride and joy, the caliber 403, is displayed through the sapphire case back. Now, this is where the vintage aspirations come to a full stop. Juxtaposing the aesthetics of the classic exterior, we have a brilliant piece of modern watchmaking. Not only do you get a 120-hour power reserve, and a high level of anti-magnetism, the movement is also rated to an accuracy of -3/+5 seconds per day, well within COSC standards. Oris is so confident in its new in-house engineered calibers that it offers an extended 10-year warranty!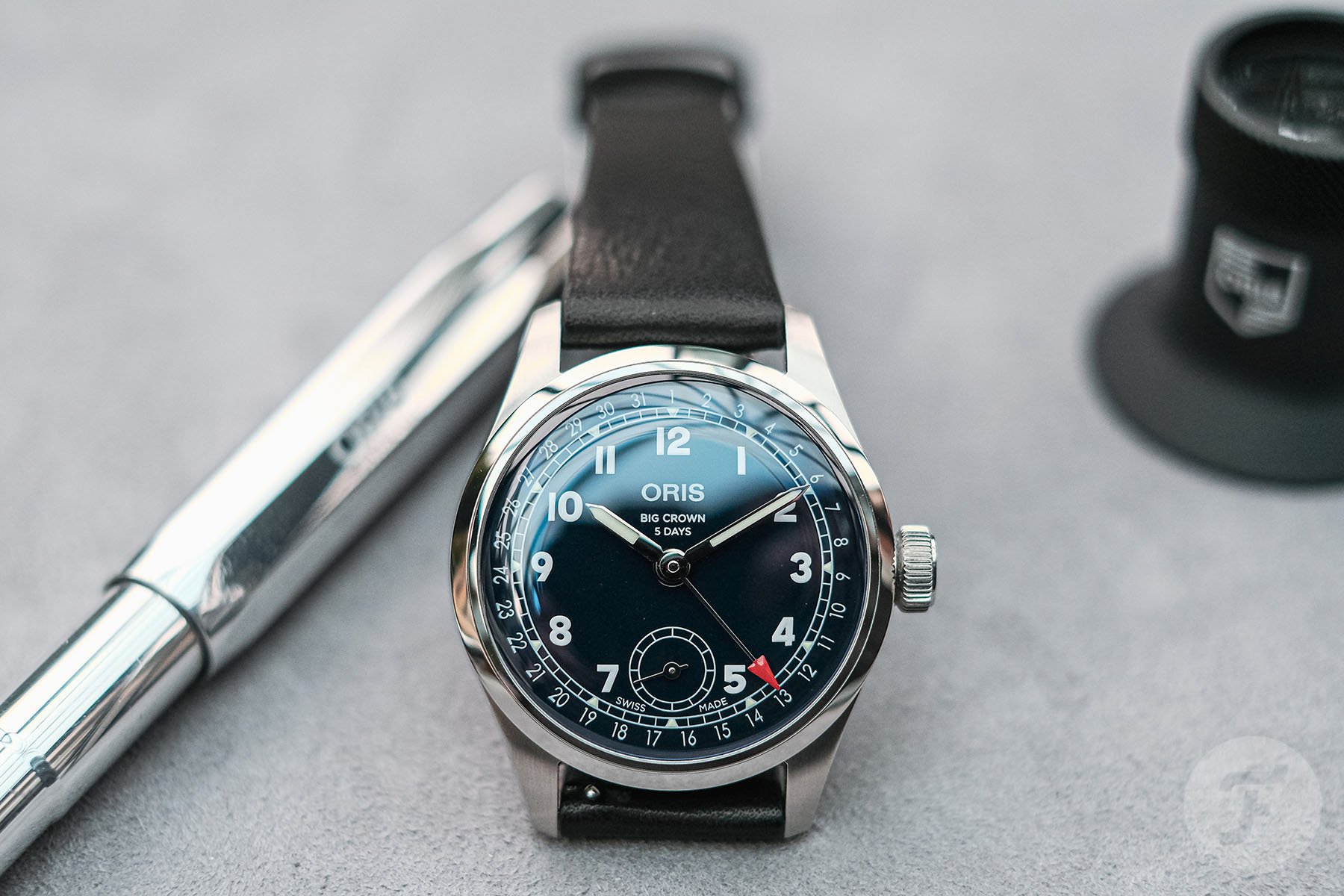 Final thoughts
Finally, let's talk price. The previous 40mm Big Crown Pointer Date is listed on the Oris website for €1,600. The new Big Crown Pointer Date Calibre 403 will be available starting now (end of November 2021) for CHF 3,100. For almost twice the price, you do get the latest iteration of the Oris classic, with the added benefits of the caliber 403. But whether it's twice as nice, I'll let you decide that for yourself.
For more information on this latest release, check out the Oris website here.
This is a preferred position post. Learn more.