Oris Carysfort Reef Limited Edition Is A Vision In Gold
Okay, Oris. Let me check my bank balance...
The new Oris Carysfort Reef Limited Edition is really something special. Not only is it a gorgeous watch, but it also marks the moment in time Oris may have jumped the pricing shark.
You've heard the term, "jumping the shark," before, right? That moment a previously credible entity goes a little bit too far and alienates its core fanbase? Well, as much as I love Oris (and the Oris Carysfort Reef LE in particular) the price may be a bit much for fans of the brand to swallow.
The term has its roots in the popular TV Show Happy Days. The Fonz, in an attempt to prove his bravery (and, apparently, to showcase actor Henry Winkler's water skiing skills), jumps a confined shark on water skis. You might think that sounds ridiculous. You'd be right. But it's also kind of cool. And thus we arrive at my feelings towards the CHF 17,900 price tag of this latest Oris.
A talking point
It is rarely a good thing when the price is the talking point. The watch should always come first, but, occasionally, when a ticket number is so far outside a brand's regular wheelhouse, one cannot avoid mentioning it. Like it or not, it is the lede. And it would be remiss not to view this watch's position in the market through that prism. The question is, though, does it justify the stratospheric price tag or not?
Well, it is made from solid 18-karat gold. It is the first Aquis watch by Oris in this precious metal. The case is tonally complemented by a delicious blue/teal sun-ray dial. A black/blue ceramic insert brings the bezel to life. Encircled by the bidirectional 24-hour bezel is an anti-reflective sapphire crystal, domed on both sides.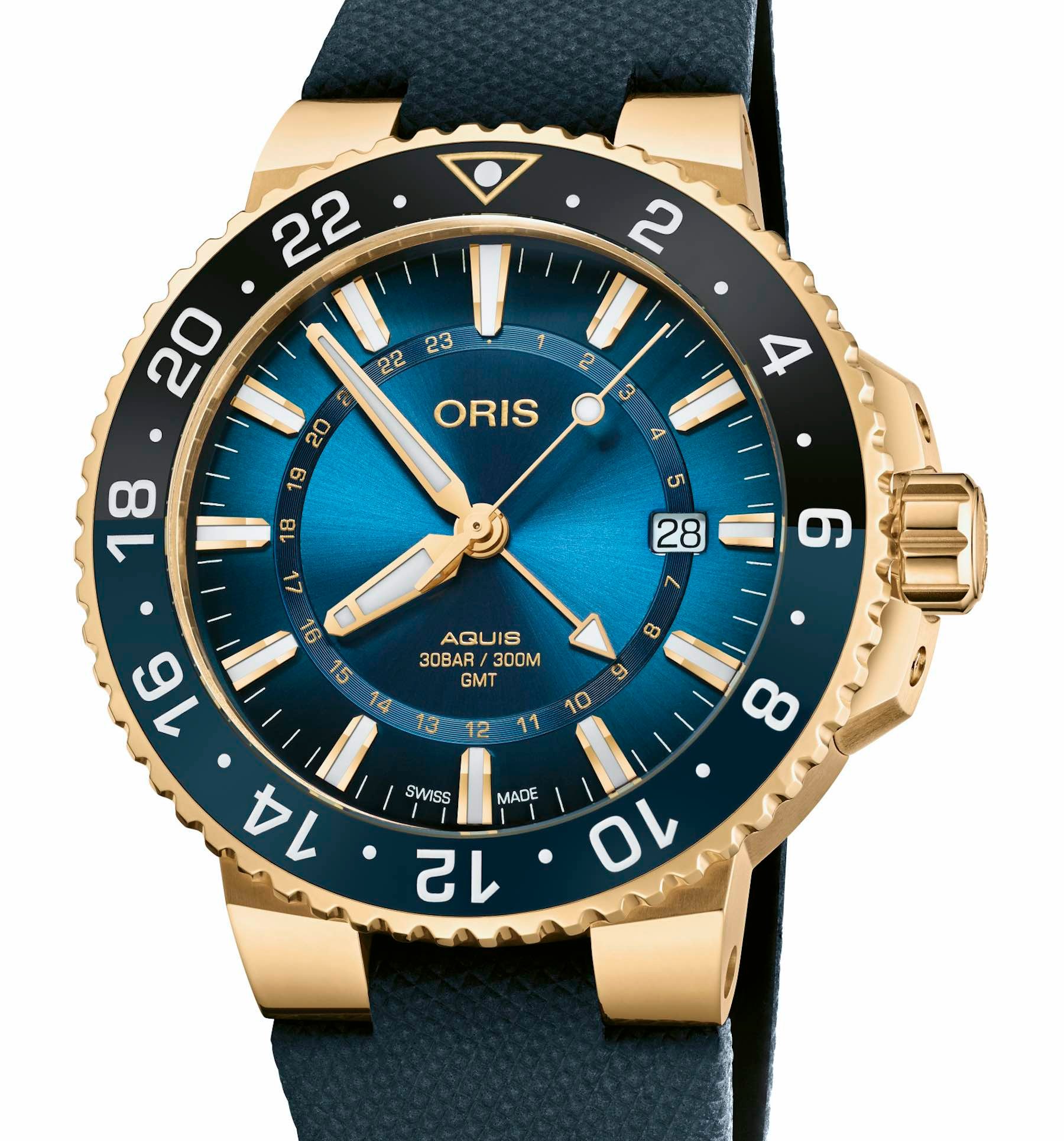 Using this watch beneath the waves
The bidirectional 24-hour bezel really makes this more of a GMT watch than a hardcore diver, although, given the luxurious case material, it is highly unlikely anyone would have countenanced using this watch beneath the waves. At 43.5mm wide, this is a real chunk of gold (and goes a long way to explaining the price). Like it or not, solid 18-karat gold watches with these dimensions cannot help but be expensive. We've seen it before, and we'll see it again. It may not sit comfortably with those hoping to add this model to their Aquis collection, but it is far from the craziest pricing we've seen for a solid gold sports watch.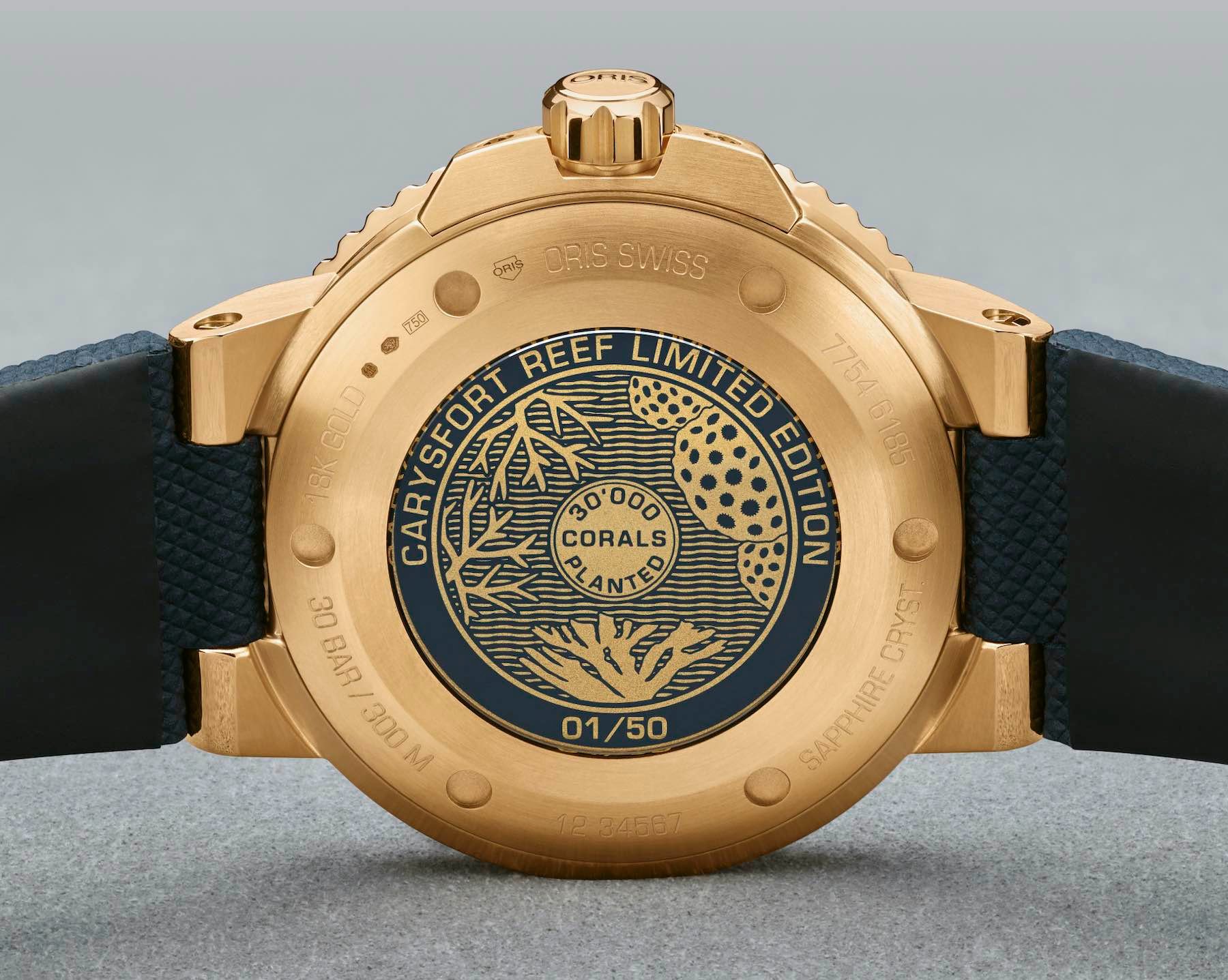 A screw-down crown secures a 300-meter water resistance, as does a threaded case back decorated with a special Carysfort motif. It is a shame that for the best part of 20,000 Swiss Francs you don't get a nice view of an expertly finished movement, but the Oris 798 that ticks away inside the Carysfort Limited began life as a Sellita SW 330-1, which you're probably well-acquainted with already. Instead, the case back medallion makes a nice change from the norm and is tastefully designed.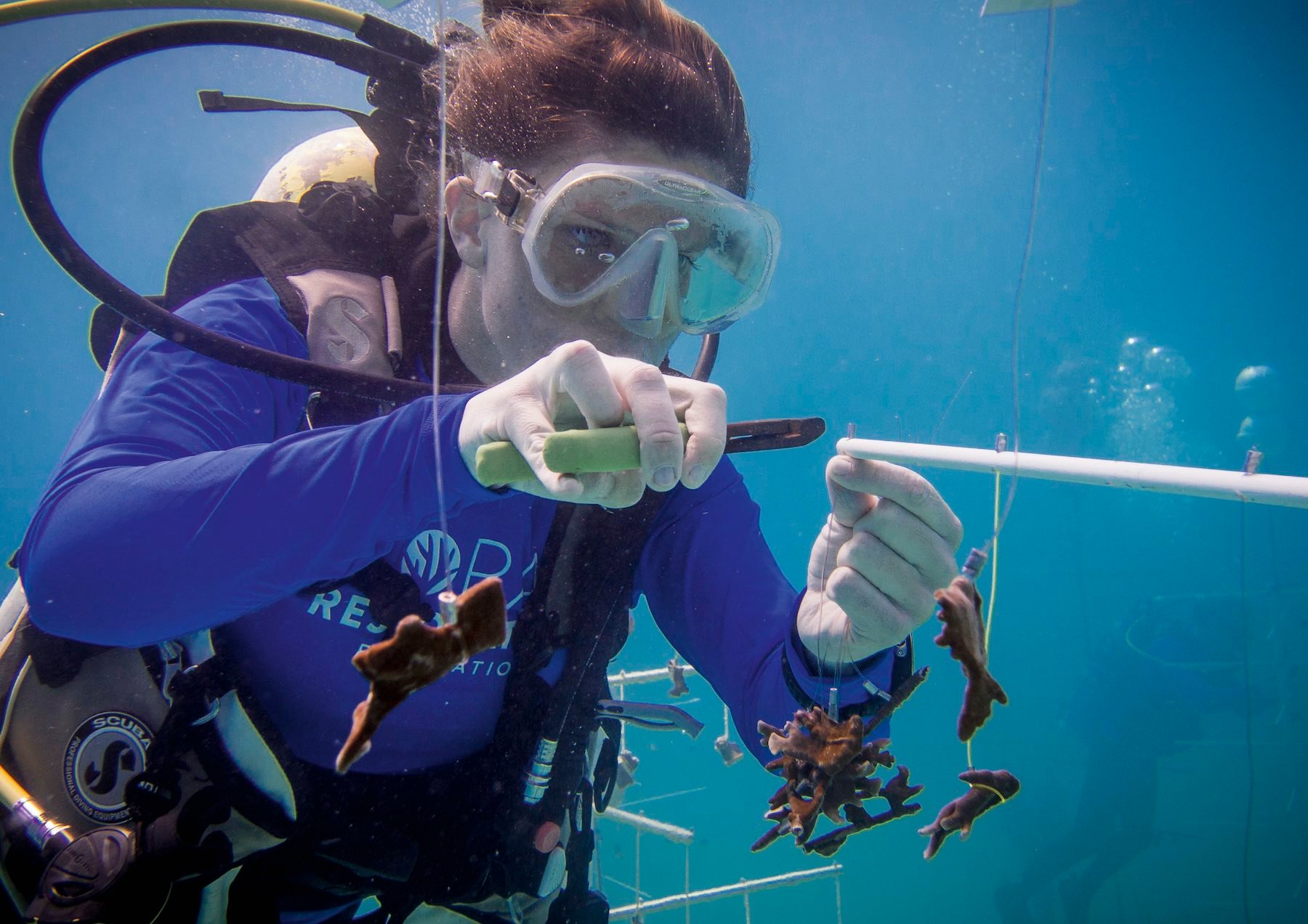 The Coral Restoration Foundation
This is the second model produced by Oris to support the Coral Restoration Foundation. Oris has been working with the Foundation since 2014. Together, they are working towards cleaning up the world's oceans and raising awareness of the very real danger posed by neglecting such essential work. This model is named after Carysfort Reef in Florida. It is the only barrier reef in the USA. Sadly, its existence is under threat. Without the help of the Foundation, its days would surely be numbered.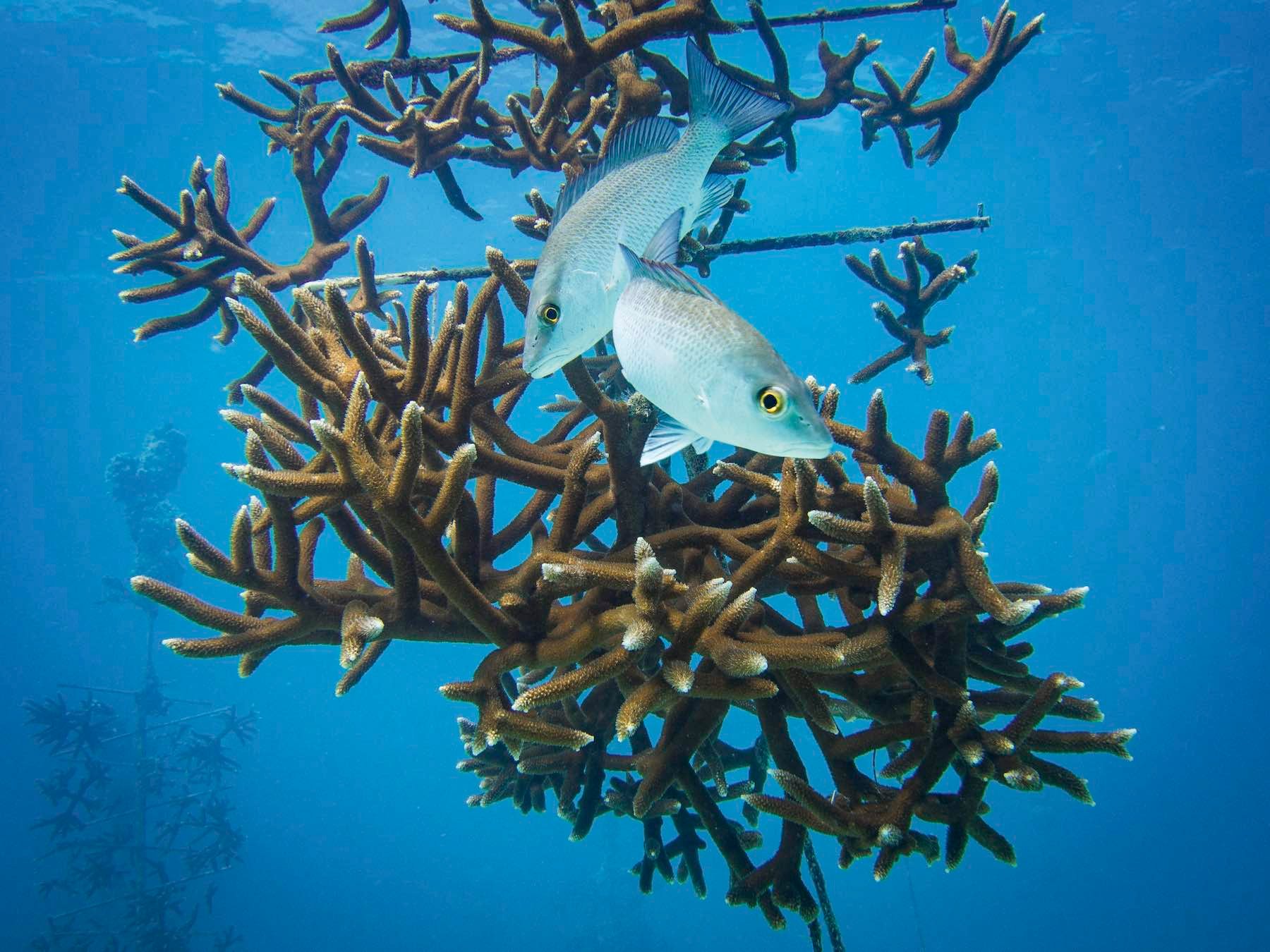 And so what we have here is a stunningly beautiful watch, created for a laudable cause, that has an eye-watering price. It is an extremely exclusive timepiece, and I'm sure it will sell. I only wish I could afford to buy one for myself. The Oris Carysfort Reef Limited Edition (reference 01 798 7754 6185) is limited to 50 pieces and will be available from April 2020. Numbers 02/50, 03/50, and 04/50 will be auctioned off at a series of events throughout the spring, with the aim of raising as much money as possible to continue the brand's important conservation initiatives. Learn more by visiting the official Oris website, here.